Friday, 01 November 2013 15:03
The spectacular Cordillera Huayhuash lies few kilometers North of the famous Cordillera Blanca and its main city Huaraz. It is a relative small range with stunning pinnacles sugared with enormous mass of ice and snow. Nevado Yerupaja is with 6617 meters sea-level its tallest peak and the second highest mountain of both: Peru and the tropics. Like all other major peaks of the Cordillera Huayhuash access to its summit is extremely difficult and dangerous. Even today some peaks are without any successful ascents for years.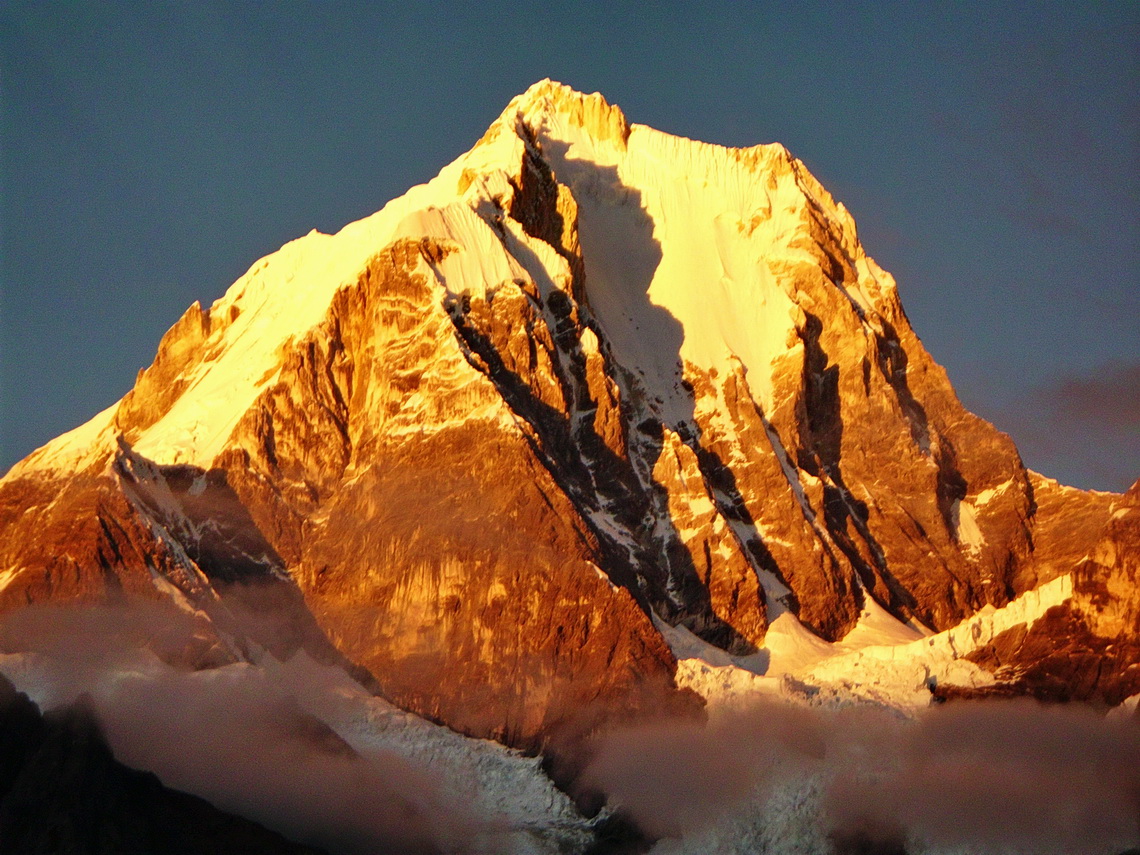 Thanks to the book and movie Touching the Void Cordillera Huayhuash became very popular in the last years: It shows the unbelievable story of Joe Simpson and Simon Yates when they climbed up the south-west face of 6344 meters high Siula Grande in the year 1985. On the way down Joe Simpson broke his leg. His companion roped him down the steep, dangerous and difficult north-west ridge. Suddenly Joe Simpson hung under an overhang and he couldn't move. There was no more rope. Simon was standing in deep powder on the very steep ridge. The weight of Joe Simpson moved him slowly but constantly to the abyss. His only choice to survive was to cut the rope. Joe fell into an huge crevasse. Simon searched him desperately but couldn't find him. He returned to the camp and was sure that Joe didn't survive the crash but Joe found a way out of the crevasse through the glacier with his broken leg. After three days he came back totally exhausted to the camp in the night just before his companion wanted to leave.
Cordillera Huayhuash can be circled in a 10 days hike with many high cols (two more than 5000 meters sea-level), pristine lagoons and beautiful campsites. Only one little village is on its way - a lot of food and other stuff must be carried. Thus we searched for mules in Chiquian, the last bigger settlement on the western side of Cordillera Huayhuash and reachable via a decent paved road.