Andes
Tuesday, 10 February 2015 22:36
The Sierra Nevada de Cocuy is one of the most spectacular ranges of the Andes with 15 peaks higher than 5000 meters sea-level. Green lush valleys lead to huge glaciers, stunning pinnacles and marvelous lakes. It is located approximately 300 kilometers northeast of Bogotá in the eastern range of the Colombian Andes, the Cordillera Oriental. Besides bumpy dirt roads access to the this paradise is relatively easy, also to some of its summits and glaciers. Many Colombian people come to these mountains to see and feel snow once in their life.
Tuesday, 03 February 2015 19:36
Nevado Puracé is with 4646 meters sea-level the highest mountain in the area of the beautiful city Popayan in the southwest corner of Colombia (see article Nevado del Tolima and Farallones de Cali). It is an active and heavily smoking volcano in the Cordillera Central (central range) of the Andes which erupted in 1977 the last time. Still it is called Nevado - Snow mountain but due to global warming we saw no bigger snow fields on its top.
The eastern side of Nevado Puracé leads to the Rio Magdalena. This river is called Mother of Colombia because it is the longest one in Colombia, many provinces are on its shore with huge population and it crosses the nearly the whole country from the Ecuadorian border to the marvelous Caribbean beaches. The upper Rio Magdalena valley is a beautiful, pleasant, lush and fruitful area with two Cultural UNESCO World heritage sites: San Agustin, which is famous for its several 1000 years old effigies and Tierradentro, which is grand for its mystic tombs.

We came to Colombia in the late afternoon of December 16th 2014 and we headed to the little town Tuquerres to visit Laguna Verde and Volcan Azufral. But it was raining cats and dogs when we wanted to start early next morning.

Saturday, 24 January 2015 20:31
Cayambe is a mountain of superlatives: It is with 5790 meters sea-level the third highest peak of Ecuador. It is the only place on the equator of our planet where you find ice and snow permanently. It is a perfect white volcanic cone which a tremendous huge mass of ice.
Before we dared to go to Cayambe we had climbed up 4790 meters Corazon which is few kilometers south of Quito west of the little town Machachi. Corazon means heart and indeed with some fantasy you might find a heart in its shape.
Monday, 10 November 2014 18:15
The volcanos Pichinchas are located few kilometers West of Quito, Ecuador's capital. Besides their proximity to Quito it is a remote and pristine area in altitudes higher than 4000 meters with excellent mountaineering capabilities. The highest summit is 4794 meters high Guagua Pichincha - new Pichincha, which erupted in the year 1999 and covered the 2 million city Quito with a thick layer of ash. Marks of this incident are still clearly visible and Guagua Pichincha has a huge caldera with many smoking and stinking points.
The second main peak is the rocky Rucu Pichincha - old Pichincha, which can be accessed easily from the funicular TeleferiQo, a main attraction of Quito which brings you up to 3950 meters sea-level in few minutes. We did the marvelous traverse between these two peaks - a wonderful two days hike.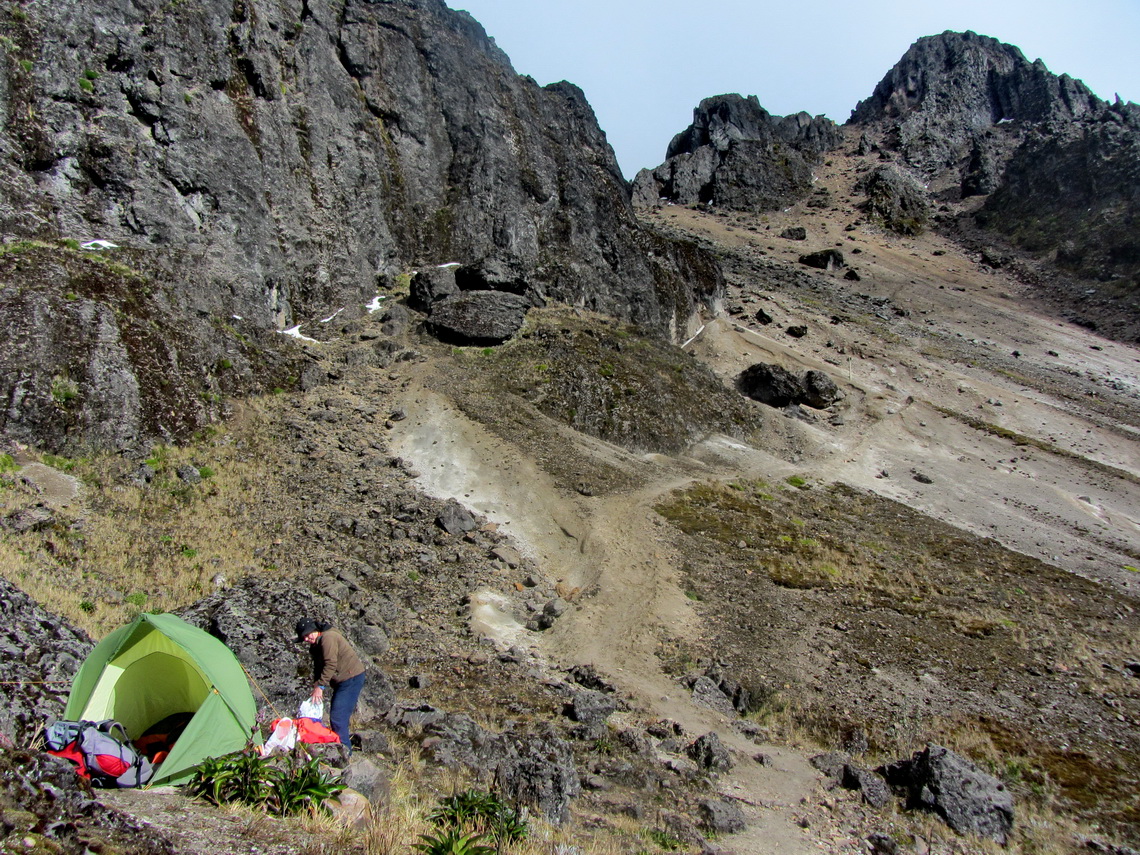 When we came back to Ecuador in autumn 2014 we visited primary the beautiful Pacific coast South of the medium sized town Manta with the stunning Machalilla National Park. Our base in October and November 2014 was the cozy Finca Sommerwind on shore of Laguna Yahuacocha nearby Ibarra because we had trouble with our car, again.
Saturday, 01 February 2014 21:52
Majestic Nevado del Tolima is with 5215 meters sea-level the second highest peak of the Cordillera Central in the middle of Colombia, a perfect volcanic cone adorned with a glacier on its top with enormous mass of ice and snow. Full mountain equipment like crampons or rope is essential to achieve the summit. Its access is relatively easy but very long because all possible useful starting points are low, around 2500 meters sea-level.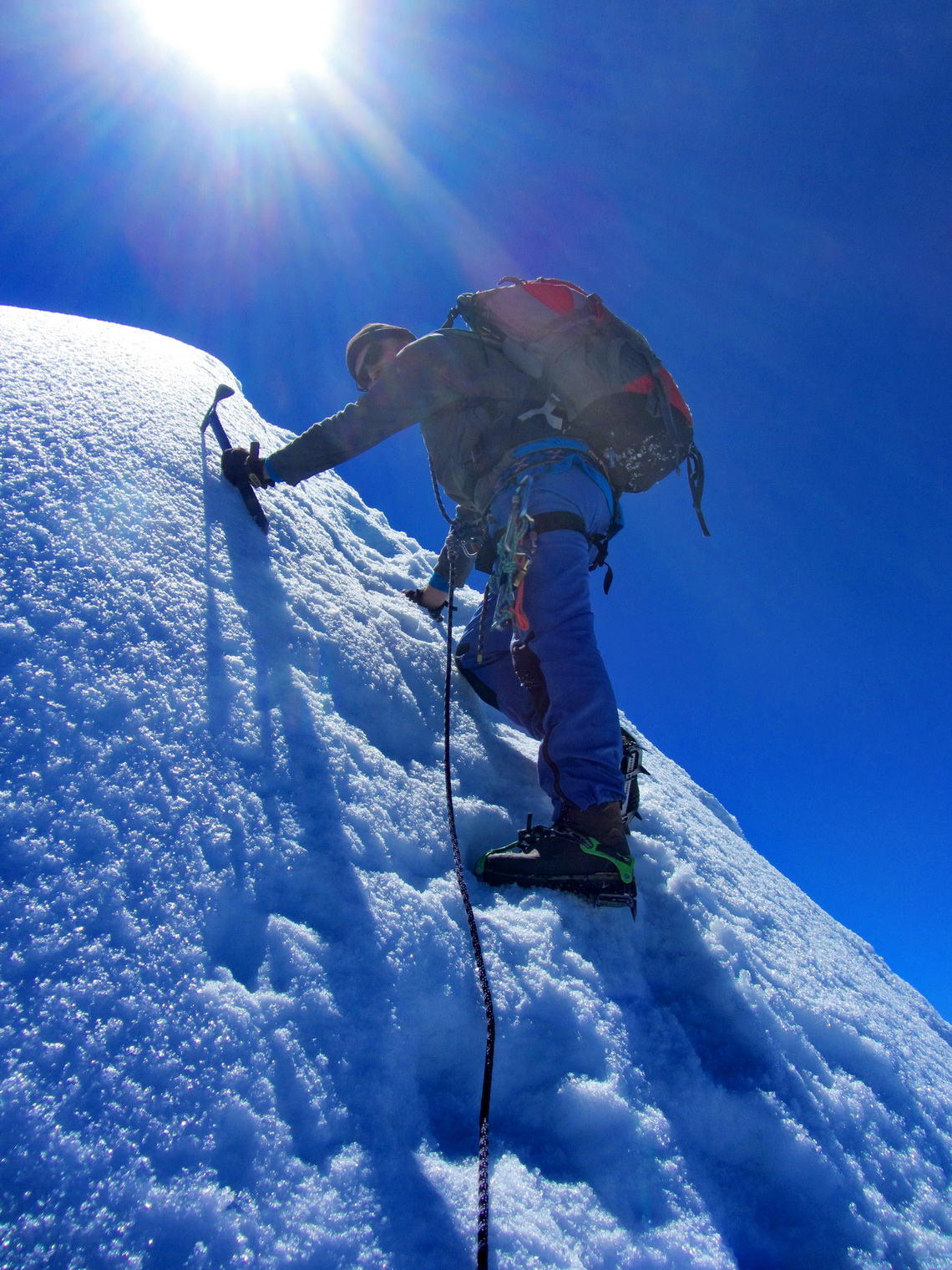 Between the Ecuadorian border and the Parque Nacional Los Nevados with Nevado Tolima are the Farallones de Cali, a wonderful mountain region close to the huge metropolis of Cali. They are part of the western Cordillera Occidental of Colombia with peaks up to approximately 4000 meters sea-level.
Page 1 of 6