Argentina
Sunday, 07 July 2013 01:59
The more than 5200 km long street Ruta 40 strechtes from the very South of Patagonia to the Northwest corner of Argentina along the Andes. It is one of the most famous, legendary and scenic roads on earth. Few years ago travelers had to deal with difficult dirt and gravel parts including severe river crossing. Nowadays most of the street is tarred or pavement is in construction or planned.
But the most northern part is still as rough as in former times. In addition it passes its highest point, the dreaded Abra del Acay. With 4895 meters sea-level it is higher than the summit of Montblanc, the tallest peak of the Alps. South of this col are beautiful villages like Cachi, Payogasta and La Poma with some touristic infrastructure. North is the mining town San Antonio de los Cobres with its engineering masterpiece La Polvorilla, an impressive railway viaduct with about 50 meters high. The largest salt lake of Argentina Salinas Grandes follows. Finally the Ruta 40 merges with Ruta 9 to the border to Bolivia via the town Quiaca.
Wednesday, 12 June 2013 01:38
The little town Cafayate and its environment is a natural treasury on foot of the Andes in the northwest corner of Argentina, more than 1500km away from Buenos Aires. After Mendoza it is the second most important wine region in Argentina. 200km North of Cafayate is the pleasant holiday destination Tafi del Valle in the first valley of the mountains.
The Yungas are the rainforests on the eastern shore of the Andes at lower altitudes from 500 meters to 2000 meters sea-level. The are situated nearly the entire Andes ranges from Venezuela to the province Salta in Argentina. Clouds from the Atlantic Ocean are sticking on the first mountain ranges. In Argentina these clouds are sometimes renewed in the Brazilian highlands, which are covered with thick jungle. Thanks to tropical temperatures and high precipitation wildlife is abundant in the Yungas zones. For instance in Argentina's Yungas are: Tapirs, Peccaries, Pumas, Monkeys and a lot of different kind of birds.

End of February 2013 we had parked our VW California in the premises of our friends Cristian and Sebastian in the northern suburban Tigre of Buenos Aires to fly to Germany. They have several medium-sized motor-homes which they rent to tourists, see their webpage www.andeanroads.com. In addition they offer a small but cozy campsite in the region of Buenos Aires and a parking lot for motor-homes (GPS coordinates: S34 27.058 W58 40.916). Cristian loves Volkswagen Bullies, especially campers. When we came back to Argentina on May 22nd 2013, he had a nice welcome surprise for us.

Monday, 18 March 2013 14:30
600 km North of Buenos Aires the terrific wetland reserve Esteros del Ibera offers abundant wildlife like crocodiles, capybaras, monkeys, deers and a lot of different kind of birds, reptiles and insects. It is a pristine flat lowland with many lakes, swamps and morasses. Thanks to its remoteness only few people live in this fantastic region and tourism is a little bit underdeveloped. Colonia Carlos Pellegrini is the only larger settlement with few hundred inhabitants but all needed facilities like little hostels, some basic food shops and one campsite.
But access to this paradise can be difficult because a 80km dirt road leads from the South (Mercedes) to Carlos Pellegrini with some ugly, muddy and watery parts after rainfalls, which are quite often. The more rough northern course from San Tome is twice the way and includes some long sandy stages.
Half the way to Buenos Aires is the superb Parque Nacional El Palmar on the western shore of Rio Uruguay with the last bigger forests of the origin Yatay Palm Trees in Argentina, nice beaches and also stunning wild life.
We came back to Argentina on February 15th 2013 and we decided to drive directly the northern road to Carlos Pellegrini, which was a little bit sandy but dry - no big deal with our car.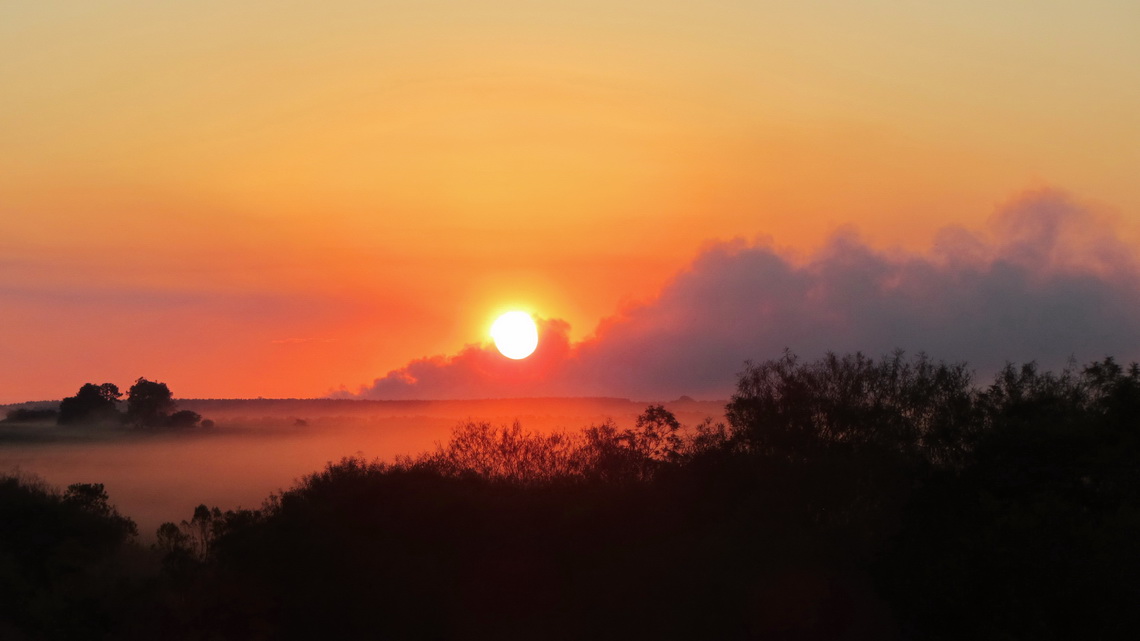 Saturday, 03 March 2012 03:14
Volcan Lanin is with 3776 meters sea level the highest point of both lake districts, Argentina and Chile. It overtowers all nearby mountains more than several hundreds meters, only Cerro Tronador more 200km South achieves with 3478 meters a similar altitude. Volcan Lanin is a perfect cone of more than 2500 meters vertical highness and it is supposed to be one of the most beautiful mountains on earth.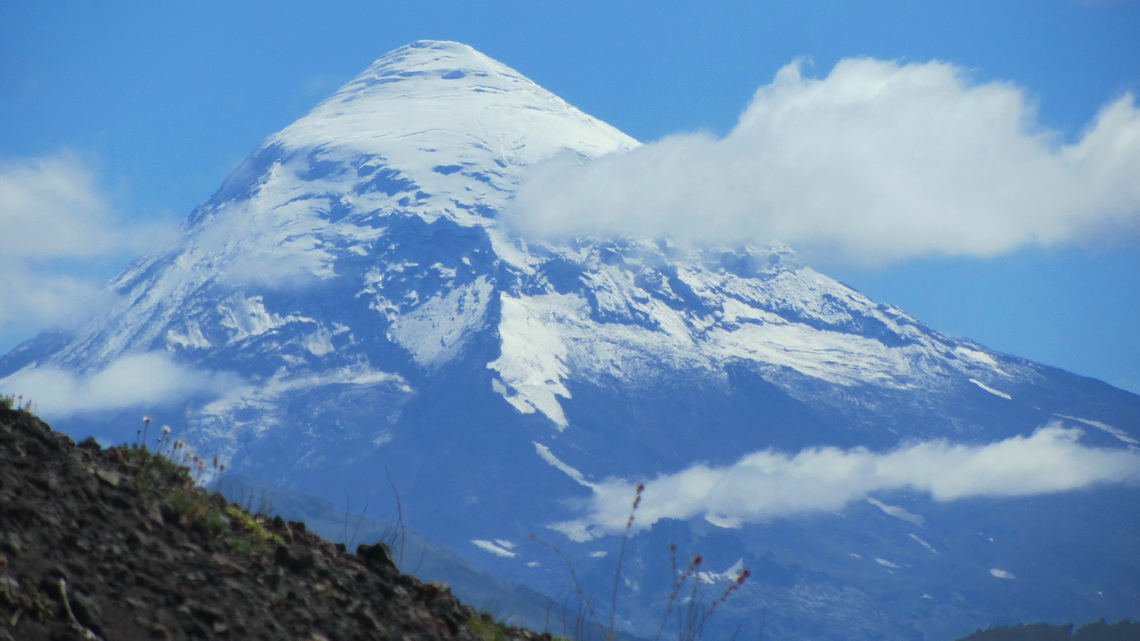 The access to the summit of Volcan Lanin is relatively easy: First a six to seven hike to the upper hut Refugio CAJA from the ranger's office on the Paso Mamuil Malal or Tromen on its Argentine side, followed by another six hours trip over snow, scree and some rocks to the top. Due to several accidents on the mountains are the rangers very strict; they check your whole equipment like crampons and if you can use them properly.

In Argentina is the marvelous and huge park Parque Nacional Lanin North and South of the volcano with superb hiking capabilities, magical forests and beautific lakes.
Sunday, 12 February 2012 21:04
The mountain range Cordon del Plata lies about 100 km west of Mendoza, the biggest town in West Argentina. Mendoza has approximately 1 Million inhabitants, so it is a quite large city. Cordon del Plata is one of the most popular mountain destination for the people of Mendoza. It is also a perfect acclimatization area, because a lot of mountains can be climbed, starting from 3000 meters up to 5930 meters. We started our trip in Mendoza, because there are all facilities like Internet, showers and shopping malls.

We had been in Mendoza six years ago, and we were impressed about its progress. 2005, few years after the Argentine economical crisis, the streets and a lot of buildings were in a shabby status. Many people were demotivated and frustrated. But now we had the feeling that Mendoza is a pleasant city with modern shopping malls, beautiful places, nice buildings and friendly people.
Page 1 of 4