American Highlands
Friday, 09 November 2012 14:49
The Caparao National Park on the border between the Brazilian states Espirito Santo and Minas Gerais contains southern Brazil tallest mountains including 2892 meters high Pico da Bandeira. Besides its relative modest altitude (for South America) it is a geographical point of superlative because no other mountain in a circle of more than 2500 km is higher. Just two peaks on the Brazilian / Venezuelan borders are a little bit taller in Brazil. Accessibility of this mountain is easy including fabulous hiking trails and cozy campsites.
Thanks to gold found in its mines, Minas Gerais is famous for its baroque colonial towns like Ouro Preto, the jewel in the crown and Brazil's first World Heritage site.
100km East of Caparao is the pretty German-style town Domingos Martins. Street names are in German and there are clubs like the Bergfreunde to preserve the culture of the immigrants, mainly from Pomerania and Hunsrück. Natural treasures like the waterfall Cascado do Galo and the dramatic rock Pedra Azul are nearby.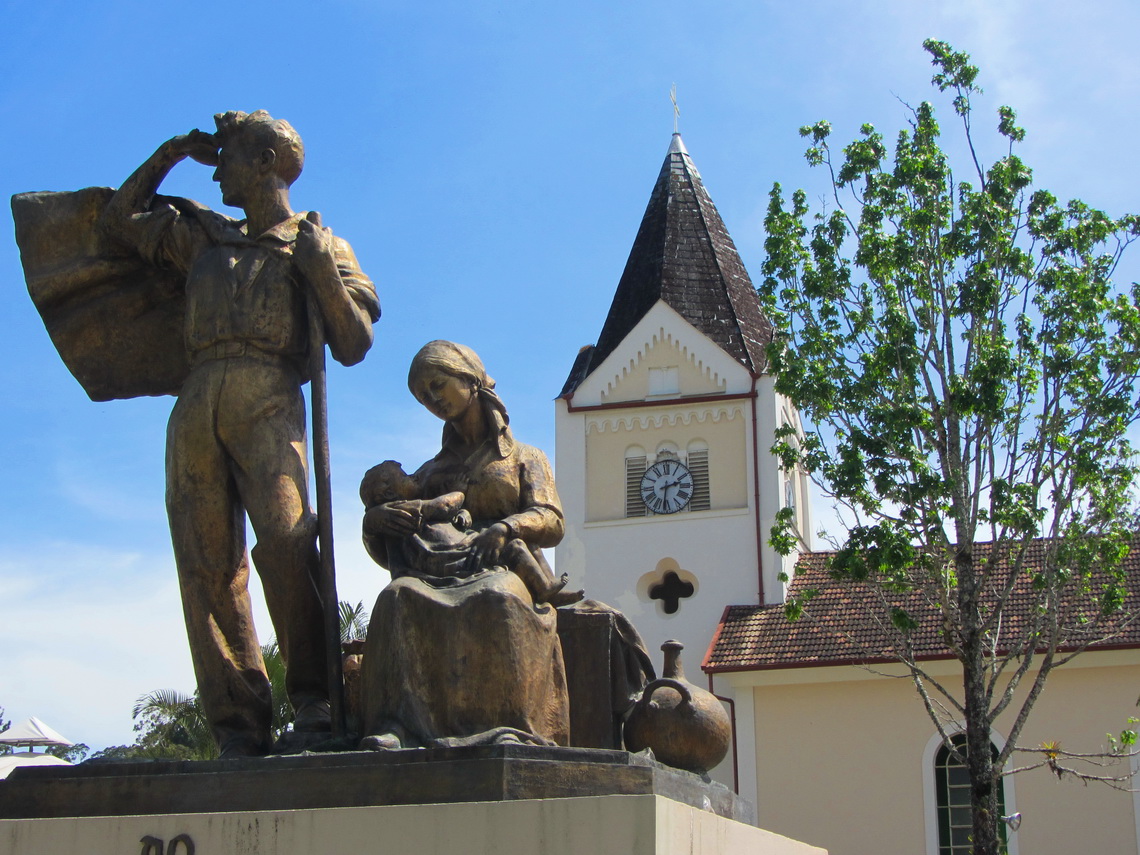 Sunday, 23 October 2011 01:33
The Sierra de la Ventana is the highest mountain range in the vast province Buenos Aires few kilometers North of Bahia Blanca and 800 Southeast of the capital. There is also the tallest peak close to the Atlantic coast of Argentina, the Cerro Tres Picos with 1239 meters sea level. Ventana means windows: There is a huge one (approx 8 by 5 meters) close to the summit of the Cerro la Ventana. These mountains are supposed to be the oldest in Argentina, but they are relatively rocky.

This region is one of the top holiday destinations with a lot of nature and outdoor activities like hiking, but sometimes a little bit crowded. Some parts of these mountains are protected by the Provincial Park Ernesto Tornquist and consequently regulated by rangers. Ernesto Tornquist is the founder of the biggest town Tornquist in this area.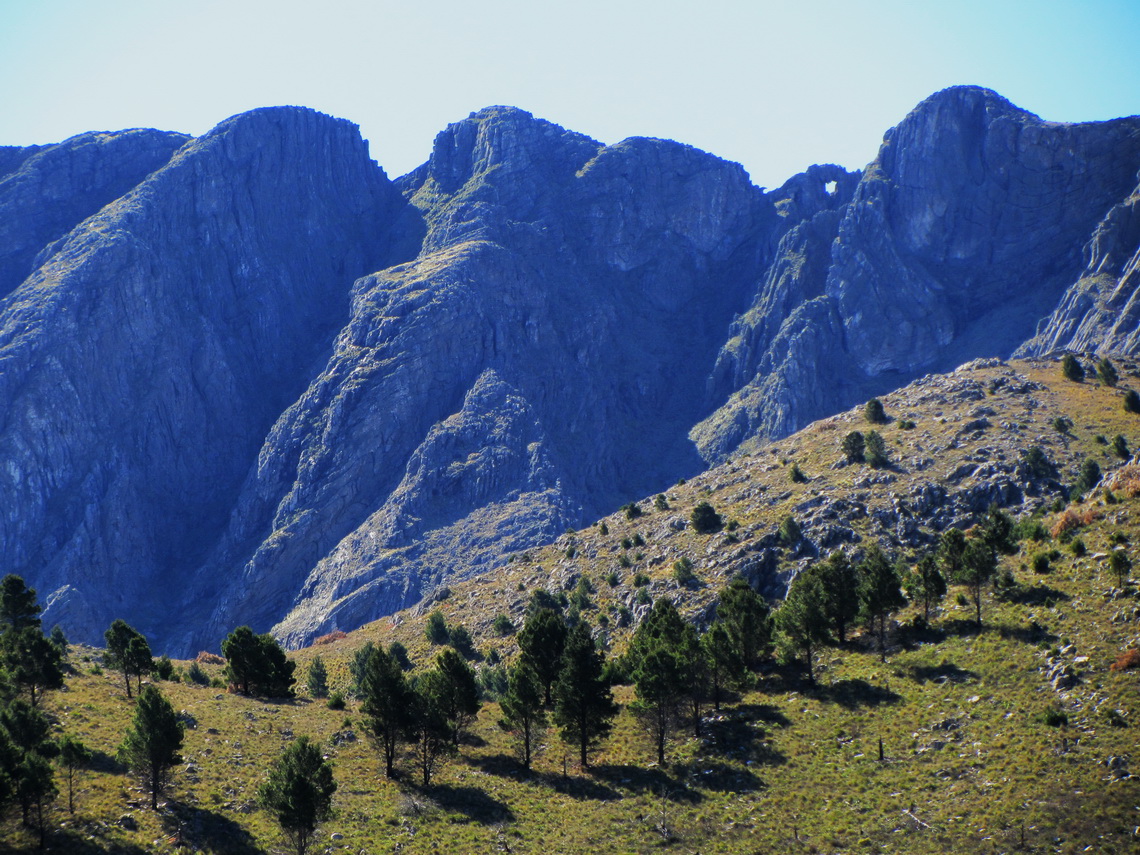 Thursday, 20 January 2011 00:23
The Parque Nacional de Sierra de las Quijadas is located approximately 200km North East of Mendoza. It is very dry region with small mountains up to 1200 meters, deep gorges, cacteens, a lot of dust and so on. The scene is very romantic, a little bit Wild West like. The entry to the park is free, also the Camping place, which is very basic, hot and sunny, but also very clean and remote.
There is just one tree which spends some shadow and a table which benches under its branches. Fortunately we could use this unique place, when we arrived very late in the evening of January 17th 2011. In the morning we walked to several view points (Miradores), which can be accessed easily and without a guide.
Sunday, 16 January 2011 18:52
Sierras de Cordoba is the biggest mountain range in Central Argentina. They are located west of the city Cordoba and more than 500km long, North to South direction. Their highest point is the Cerro Champaqui with 2884 meters. We started our trip in Cordoba, the second biggest city in Argentina. Cordoba is very well known in Austria as well as in Germany, because the German soccer team lost against Austria 2:3 at the 1978 world championship. Cordoba's size is similar to Munich; approximately 1.3 Million people are living there. It has a pleasant inner city and it is famous for the university, its buildings and churches, which are some of the nicest in Argentina.