Brazil
Saturday, 23 February 2013 18:14
The state Santa Catarina is famous for its spectacular coastline. Green mountains covered with dense rain forest hit the Atlantic Ocean. Thus it is one of the major holiday destinations within Brazil, especially in the hot summer period. But the tourism has some negative impacts like environmental pollution, high prices and exceeding building boom. Some cities like Balnerario Camboriu have a skyline like Manhattan. We wonder if all Brazilians have apartments on Santa Catarina's beaches.
But we found some pristine beaches, mainly on the island Ilha de Santa Catarina. It is the heart of this state, also its beautiful capital Florianopolis is located on the isthmus between the continent and the island. More marvelous beaches are on the peninsula Bombinhas.
The population of Santa Catarina have their roots generally in Germany and Italy. There are town names like Nova Trento or Alfredo Wagner. In its third largest city, Blumenau and its surroundings most of the people speak fluently German. Blumenau hosts the second biggest Oktoberfest in the world (after Munich).
Tuesday, 18 December 2012 16:14
Sao Paulo is a city of superlatives: According to lonely planet it is with more than 20 millions inhabitants the third-largest metropolis on earth. It is the economical, financial and cultural center of Brazil, even of South America. But it is a huge cluster of skyscrapers and urban developments with few green parks. Like in Rio the gap between rich and poor is intolerable. Consequently Sao Paulo suffers an enormous high crime rate with many killed people every day. It is infected deeply by the war of drugs.
The outstanding marvelous Costa Verde stretches along the Atlantic coast East of the city of Rio de Janeiro. It is the place where the steep and green mountains of Serro de Mar hit the Ocean. Thus there are many pristine islands, beautiful bays and terrific beaches. Costa Verde becomes Litoral Paulista, when it crosses the state border to Sao Paulo.
A major tourist destination is the lovely and lively village Paraty with many picturesque buildings and remote beaches. Most of them are accessible only by boat and some by foot through the lush and dense rain forest.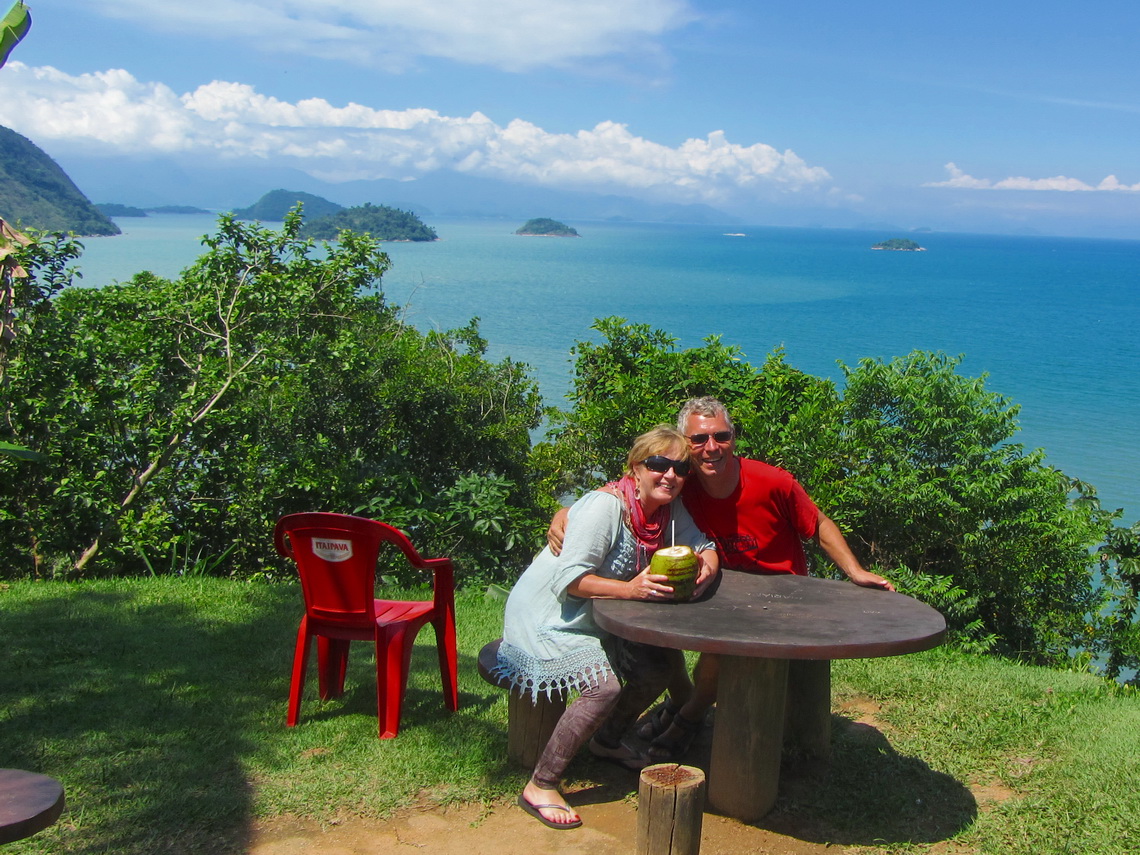 Tuesday, 11 December 2012 17:23
A Cidade Marvilhosa - The Marvelous City offers its visitors and inhabitants nearly everything like endless dreamlike beaches; lush, dense and remote jungle with wild animals, stunning trees and beautific flowers; sharp and rocky pinnacles; numberless interesting museums and galleries; huge football stadiums and famous teams; bustling exiting nightlife; and large shopping malls. It is a worldwide unique and spectacular synthesis between ocean, mountains, rain forest and human settlements including a lot of skyscrapers.
We felt not being in a metropolis with more than 7 million people because it has many different centers and quarters with large green oasis in between, even a National Park - Tijuca. Its size is really gigantic, for instance: The beeline is more than 40km from the pristine beaches of Guaratiba to the center of the city.
But the host of the Olympic Games 2016 and final game of the Soccer World Championship 2014 has also some drawbacks like poverty, social inequalities, high crime rate, endless traffic jams and still massive pollution.
It was a sunny day when we traversed the more the 10km long bridge over the bay Baia de Guanabara between Rio de Janeiro and its little sister town Niteroi. The views from the bridge were fantastic. A huge vessel looked very familiar.

Thursday, 22 November 2012 14:50
The main attraction of Teresopolis is the marvelous Parque Nacional Serra dos Orgaos with stunning shaped mountains like Dedo do Deus (God's finger) with altitudes up to approx. 2300 meters. It stretches Northeast of Rio de Janeiro along the coast of the Atlantic Ocean. It is part of the rain forest and consequently precipitation is huge. Two entrances into the park are close to Teresopolis with trails, natural swimming pools and good campsites.

Between the two mid-sized cities of Teresopolis and Nova Friburgo is the scenic Tere-Fri circuit with gorgeous winding roads. Teresopolis is named after the Empress Maria Teresa from Habsburg. She was the wife of Dom Pedro II, the Emperor of Brazil in the second half of the 19th century for 49 years. Families emigrated from the Swiss canton Friburgo founded Nova Friburgo in 1818.
The charming village Arraial do Cabo is one of the first settlement in America: Amerigo Vespucci landed here in 1503 and left 24 men. It is located on the beautiful peninsula Cabo Frio with islands, mountains, cliffs and beaches with clear and turquoise waters.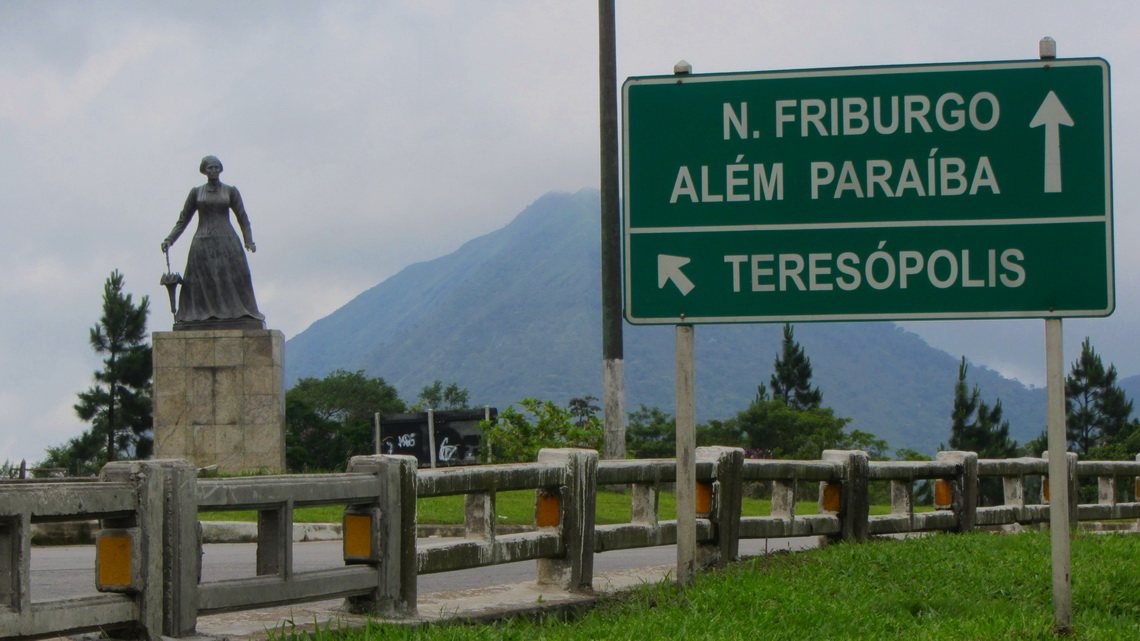 Monday, 12 November 2012 00:55
The Caparao National Park on the border between the Brazilian states Espirito Santo and Minas Gerais contains southern Brazil tallest mountains including 2892 meters high Pico da Bandeira. Besides its relative modest altitude (for South America) it is a geographical point of superlative because no other mountain in a circle of more than 2500 km is higher. Just two peaks on the Brazilian / Venezuelan borders are a little bit taller in Brazil. Accessibility of this mountain is easy including fabulous hiking trails and cozy campsites.
Thanks to gold found in its mines, Minas Gerais is famous for its baroque colonial towns like Ouro Preto, the jewel in the crown and Brazil's first World Heritage site.
100km East of Caparao is the pretty German-style town Domingos Martins. Street names are in German and there are clubs like the Bergfreunde to preserve the culture of the immigrants, mainly from Pomerania and Hunsrück. Natural treasures like the waterfall Cascado do Galo and the dramatic rock Pedra Azul are nearby.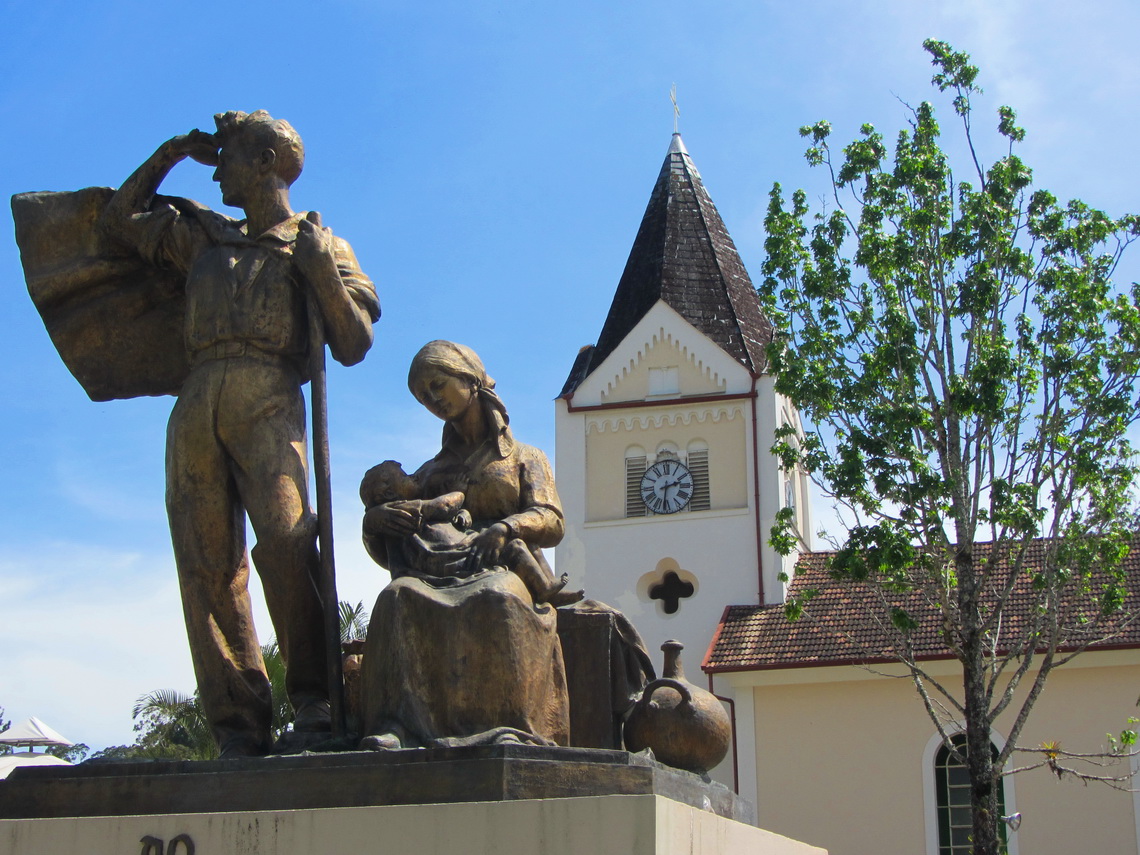 Page 1 of 2