Ecuador
Monday, 26 January 2015 18:17
Cayambe is a mountain of superlatives: It is with 5790 meters sea-level the third highest peak of Ecuador. It is the only place on the equator of our planet where you find ice and snow permanently. It is a perfect white volcanic cone which a tremendous huge mass of ice.
Before we dared to go to Cayambe we had climbed up 4790 meters Corazon which is few kilometers south of Quito west of the little town Machachi. Corazon means heart and indeed with some fantasy you might find a heart in its shape.
Saturday, 24 January 2015 18:21
The little village Misahualli is the main touristic destination in the eastern part of Ecuador - El Oriente in the hot, humid, green and lush area of Amazonia. It is located on shore of the river Rio Napo, one of the mightiest tributary of the Amazon river. Misahualli is an ideal base for trips into the jungle with a very good infrastructure.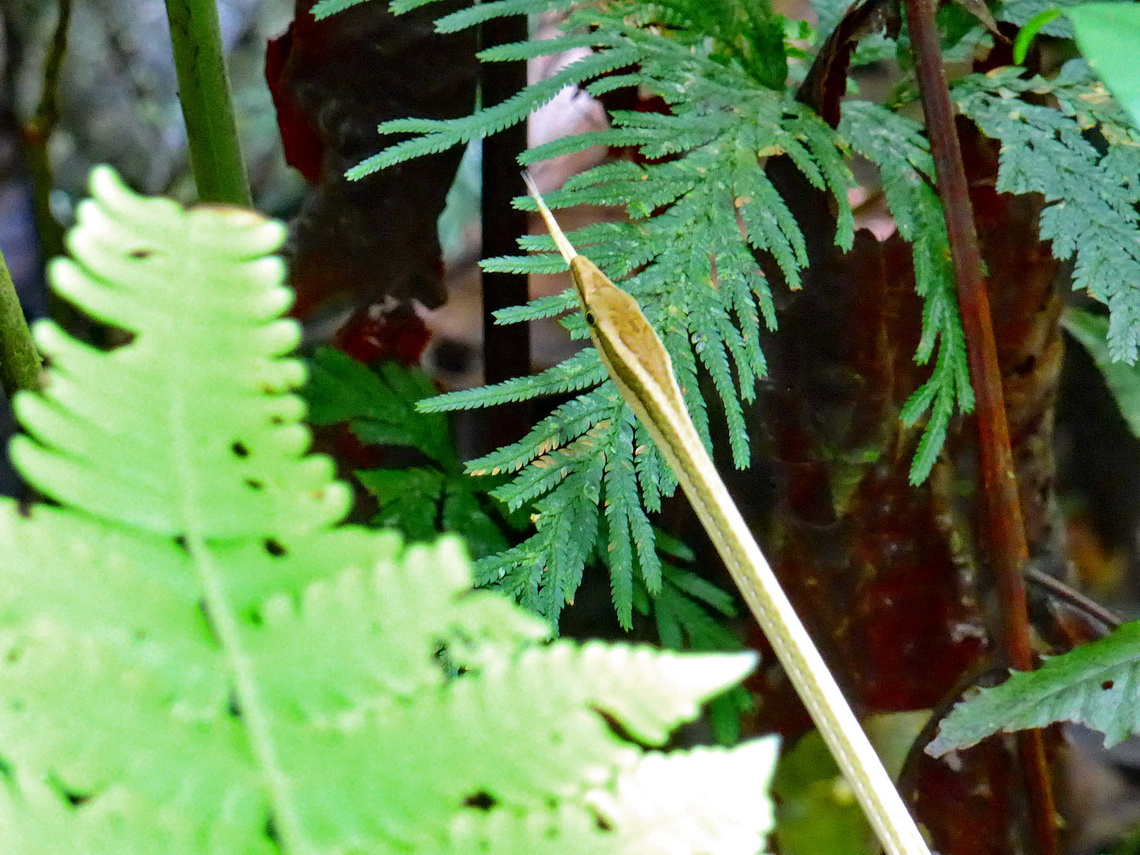 We had been already two times in Ecuador, firstly in May 1981 and secondly in January 2004. 1981 we had been visiting the indigenous people Aucas- an exhausting 5 days trip. 2004 we had taken a public boat to Coca - a 10 hours voyage, which is no longer possible because today is a good paved road to Coca and the public transportation is done with buses. Tommy had been never in Amazonia, thus we decided to travel a third time to Misahualli. Again it was an amazing trip into the wonders and secrets of Amazonia.
Monday, 29 December 2014 22:08
The Galapagos island are famous for its enormous biodiversity. Is it one of the place on earth with the highest level on endemism, for instance 97% of the reptiles are found nowhere else. Due to its remoteness most animals are everything but shy. It is a perfect place to watch incredible many, different and nice birds, reptiles, turtles, sea lions and others. In addition its marine fauna is fabulous; there are excellent snorkeling and diving opportunities. In 1835 Charles Darwin started on Galapagos his work of the theory of evolution by natural selection.
The islands are 900 km west of Ecuador's shore and located on the Nazca tectonic plate on a hot spot which is moving, yet. Their origin is caused by volcanic activity, which is still ongoing with eruptions in the western part. Usually clouds are coming from the south and sticking on the single volcano of the major islands. Just the largest one, Isla Isabela consists of six. Only there human settlement is possible on the larger island. All other sides of the volcanos and smaller islands are pristine and hostile deserts without any fresh water.
Wednesday, 03 December 2014 02:56
The volcanos Pichinchas are located few kilometers West of Quito, Ecuador's capital. Besides their proximity to Quito it is a remote and pristine area in altitudes higher than 4000 meters with excellent mountaineering capabilities. The highest summit is 4794 meters high Guagua Pichincha - new Pichincha, which erupted in the year 1999 and covered the 2 million city Quito with a thick layer of ash. Marks of this incident are still clearly visible and Guagua Pichincha has a huge caldera with many smoking and stinking points.
The second main peak is the rocky Rucu Pichincha - old Pichincha, which can be accessed easily from the funicular TeleferiQo, a main attraction of Quito which brings you up to 3950 meters sea-level in few minutes. We did the marvelous traverse between these two peaks - a wonderful two days hike.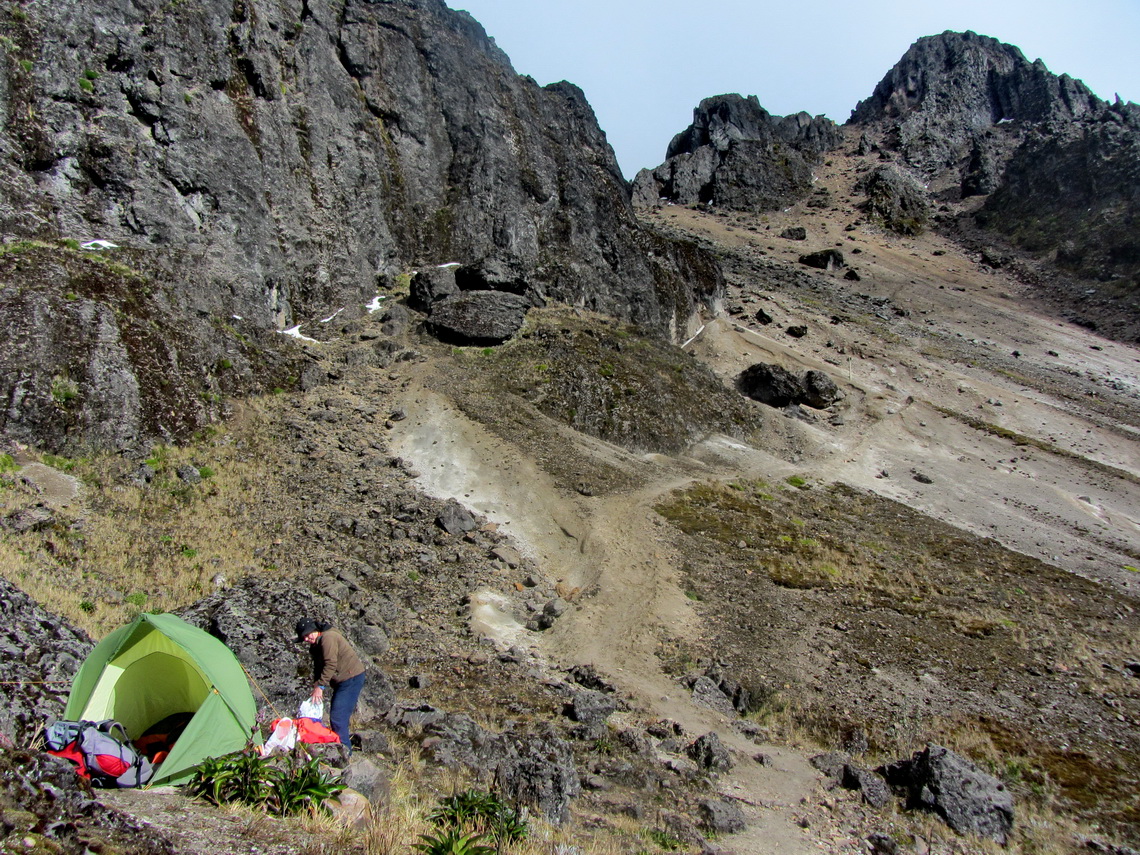 When we came back to Ecuador in autumn 2014 we visited primary the beautiful Pacific coast South of the medium sized town Manta with the stunning Machalilla National Park. Our base in October and November 2014 was the cozy Finca Sommerwind on shore of Laguna Yahuacocha nearby Ibarra because we had trouble with our car, again.
Sunday, 20 July 2014 13:33
The little town Mindo is located on the lower western slopes of the Andes close to Quito in a terrific rain forest. Many different birds like toucans and hummingbirds can be seen there. Its vegetation is abundant, its climate is perfect for orchids and other beautiful plants. Ecuador's hot northern Pacific coast is little Africa because the majority of its inhabitants are descendents of former slaves. This region is touched only punctually by tourism despite marvelous beaches and picturesque villages. Its largest town Esmeralda is Ecuador's main port for oil, which is found on the eastern slopes of the Andes.
Before we flew back from Ecuador to Germany beginning of May 2014 we did a circle from Ibarra via the good street to the coast (San Lorenzo), along Ecuador's northern coast to Galera and to Quito over the direct excellent road which touches Mindo.
More Articles...
Page 1 of 2