Thursday, 11 July 2019 03:14
We saw incredible much wildlife on our way from Calgary to Alaska via Dawson City. After seeing 13 bears on one single day we stopped counting them.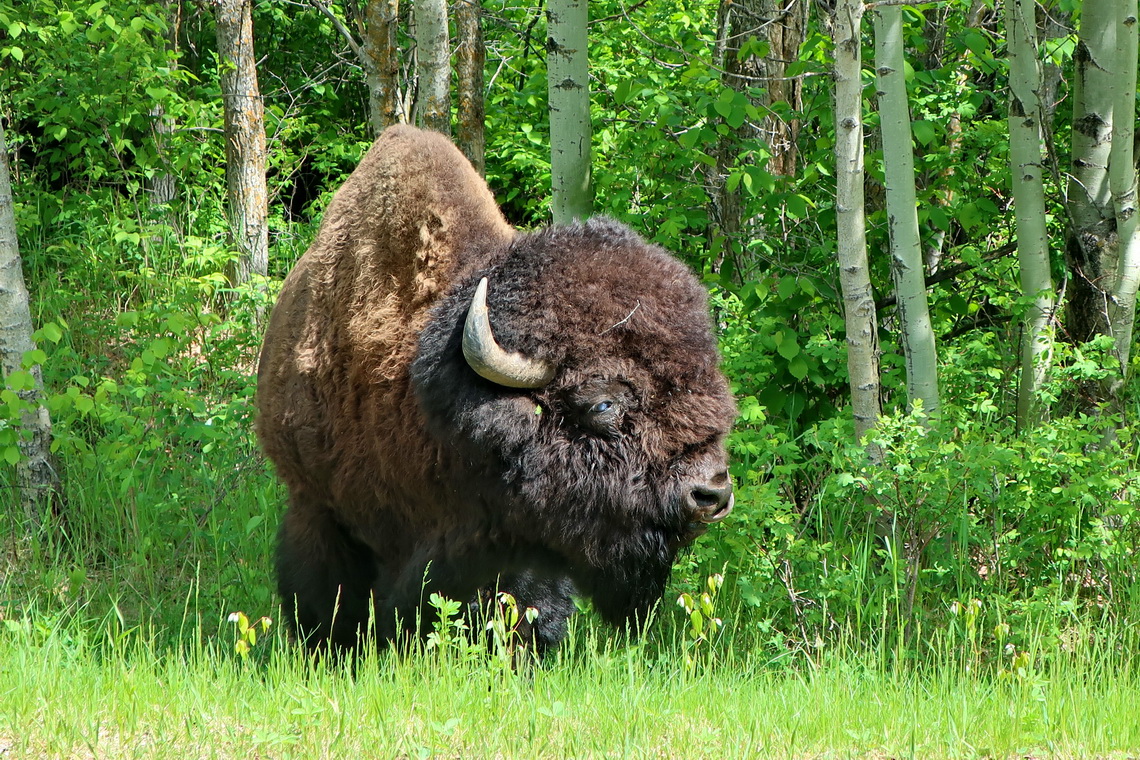 We left Germany in the late afternoon of June 4th 2019 and had an interesting flight to Calgary with Condor with awesome views of Greenland and northeastern Canada.
Wednesday, 22 August 2018 19:52
On July 24th 2018 we crossed the border to Canada via the International Peace Park World Heritage Site Waterton - Glacier. Firstly we drove to Waterton Village to check the actual conditions in the Waterton National Park. It turned out that all streets and most of the trails were closed due to a huge fire last September. Still we were lucky because there was an impressive Pow Wow festival of the Blackfoot Indians, an unforgettable experience for us.
There was dancing the whole afternoon including many kids supported by drumming. The costumes were very colorful and so beautiful.
Saturday, 22 September 2018 20:48
From Vancouver Island we drove quickly to Mount Robson Provincial Park. On the way we stayed one night on a nice parking lot Blue River on highway 5 (GPS coordinates: N52° 13.488' W119° 13.091') where we saw some cute animals.
In the morning we realized that some trees were burning close to the rest area. Fortunately the wind came from the opposite direction.

Thursday, 19 July 2018 02:18
We saw incredible much wildlife in the beautiful mountains of Wyoming. This state is adored with two famous National Parks - Grand Teton and Yellowstone, and many wilderness areas like the majestic Absaroka, Bighorn and Windriver Ranges with the tallest summits of the Rocky Mountains outside of Colorado. There is no bigger city in Wyoming, just half a million people are living on 253,000 square kilometers (2/3 the size of Germany!).
Our first impression of Wyoming was Japanese because we were stopped on the highway close to Laramie by a twin of our car full of Japanese men. They were so excited seeing a European Volkswagen Camper based on EuroVan which is the US version of the European Transporter T4.
Sunday, 26 March 2017 04:11
Majestic Sierra Madre Oriental stretches more than 1000 kilometers from the border with USA to northern Puebla in central Mexico. West of this range is the huge Chihuahua desert in its northern part, east are the Mexico's Gulf coast plains. Sierra Madre Oriental is famous for its rich biodiversity. Large pine-oak forests are found up to the highest mountains with more than 3700 meters sea-level. Limestone dominate its geology. Huge caves, sharp pinnacles and steep walls are common. Nearly in its center is the metropolis Monterrey, which is with more than 4.5 million inhabitants the third biggest city of Mexico.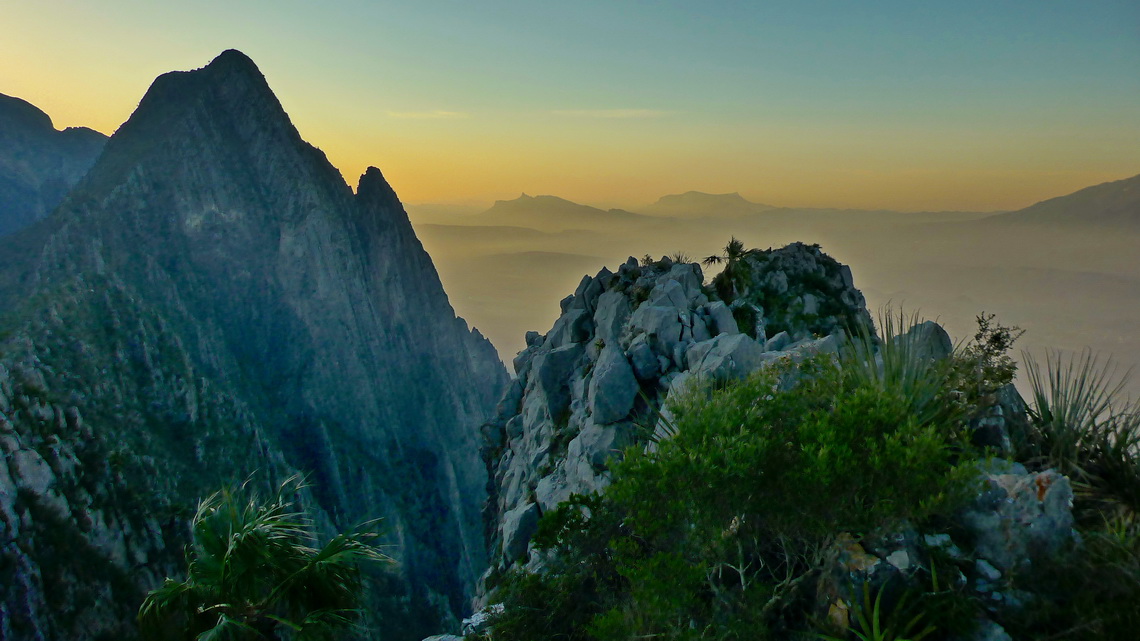 Its tallest peak La Viga or Cerro San Raphael (3716 meters sea-level) is covered sometimes by snow in winter. It can be climbed up by a strenuous hike of 5 hours from the saddle east of the little village Los Lirios. We were very lucky because it started snowing when we returned to our car.
Page 1 of 3