The last section between Puerto Montt and Cochrane of the Carretera Austral (Southern Highway) in the South of Chile was opened foremost in 1988. Nowadays this street leads to Villa O'Higgins close to the southern continental ice-field Campo de Hielo Sur. It is mainly a rough, dirty and dusty road including some sea crossings by ferries.
Driving the more than 1000 km of the Carretera Austral is still an adventure in very dense cold rain forest between steep mountains and vast glaciers in an extremely thin populated environment. Just few settlements with some people are located on this route. There is only one bigger city: Coyhaique the capital of the XI region of Chile, Aysen.
Besides the harsh climate even sometimes in summer, the tourism industry detects more and more the incredible beauty of the landscape. Consequently the numbers of travelers increase from all of the world. A specialty might be the unusual high quantity of people from Israel. Somebody from there told us that this part of Patagonia is the Praised Land and every Israeli has to visit it, ... .

We fully confirm the marvelous and stunning landscape and we were very lucky: January 2012 was an outstanding weather with sun and heat nearly every day thanks to Global Warming! We came to the small and quiet town of Cochrane mid of January from Argentina over the remote Paso Rodolfo Roballos.
Few kilometers East of Cochrane is the beautific reservation Reserva Nacional Tamango on the shores of Rio and Lago Cochrane with superb hikes. The water temperature was acceptable for short swims.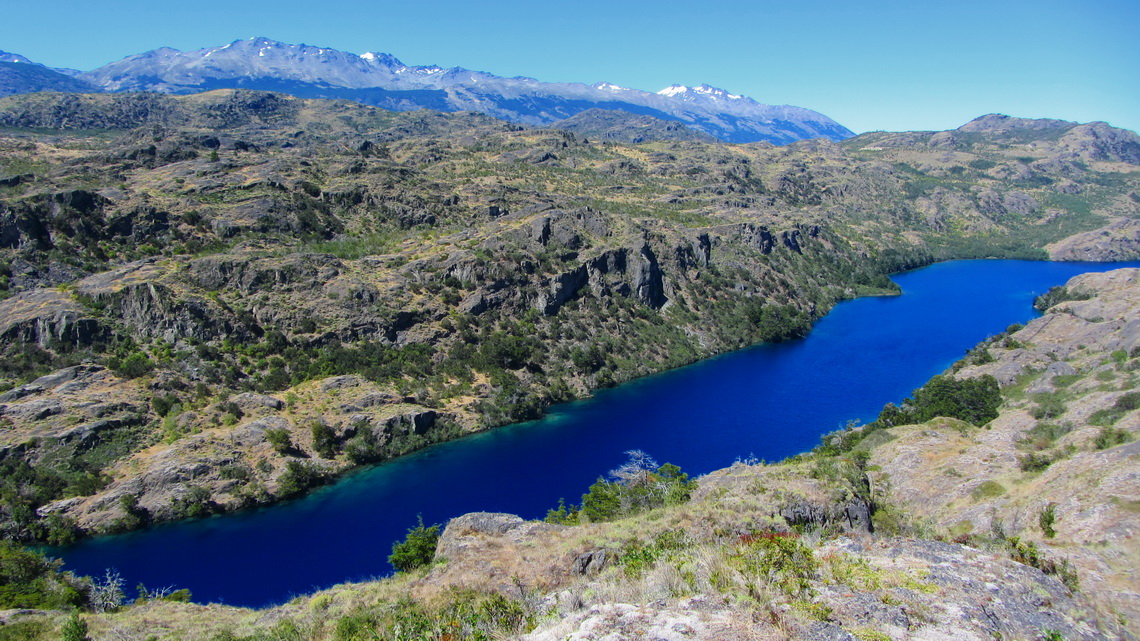 Rafting on Rio Baker is a must in this region, even if the weather is hot. The price was acceptable with the special service of a 2nd rowboat, where a girl accompanied us. She took all cameras and made a lot of pictures of our white-water rafting. After some instructions and dry trainings it started rough over some hefty rapids. Some Ladies were screaming. A Chilean man dropped out of the boat. Thanks to the training we were able to rescue him. Finally we cold enjoy the ice cold temperature of Rio Baker in calmer waters. When we went onshore we got some coffee and cookies; it tasted wonderful.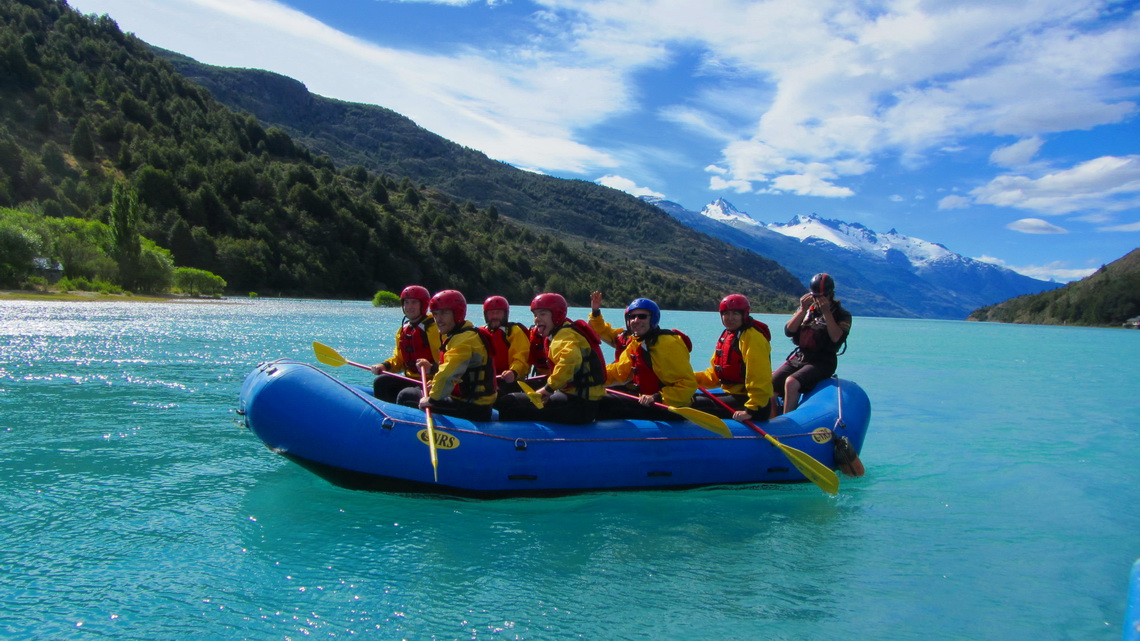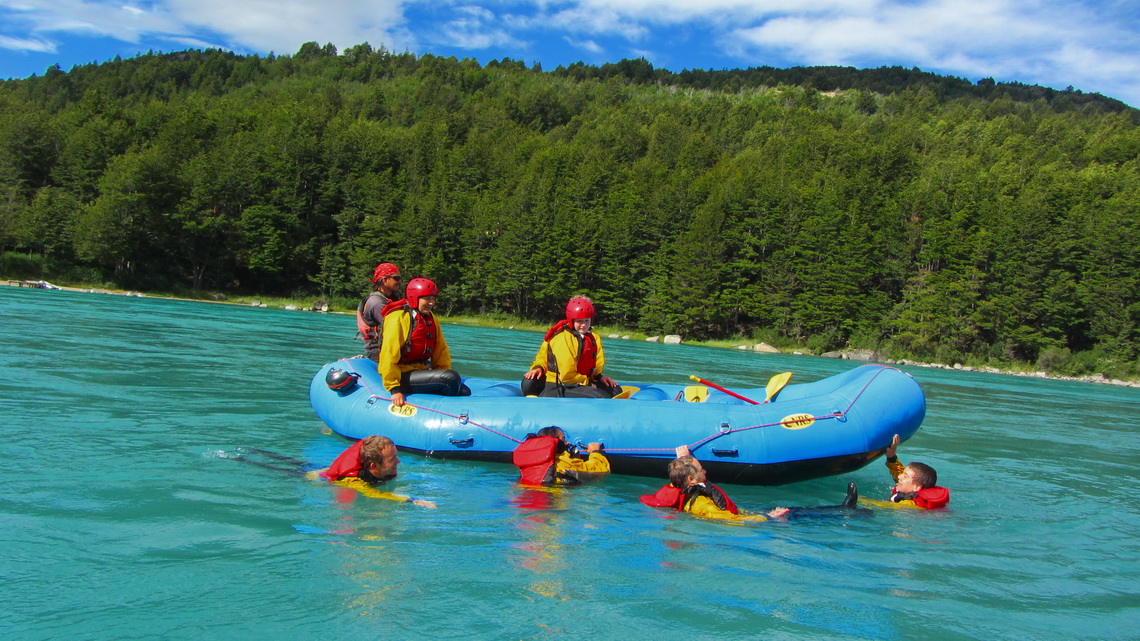 Another highlight between Cochrane and Coyhaique is the Catedral de Marmol - the cathedral of marble. It is located on the west shore of Lago General Carrera, which is the second largest lake in South America. Only the Titicaca lake is bigger. Usually the tour to the cathedral starts in Puerto Rio Tranquilo with a small boat.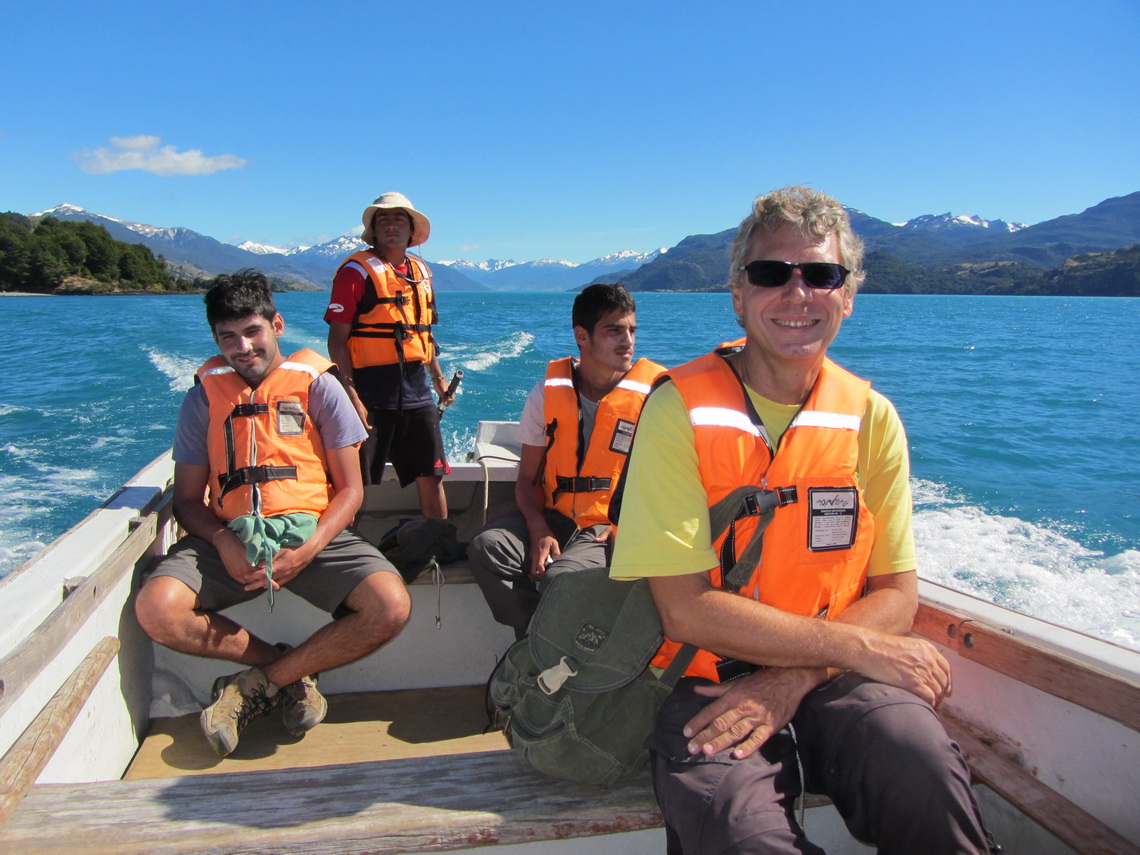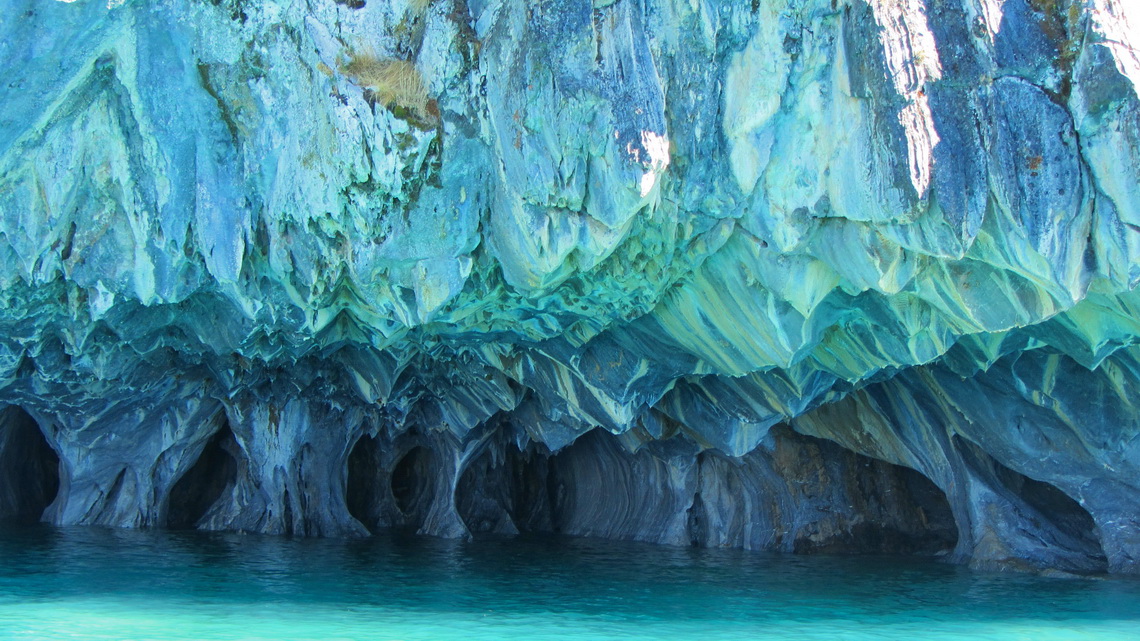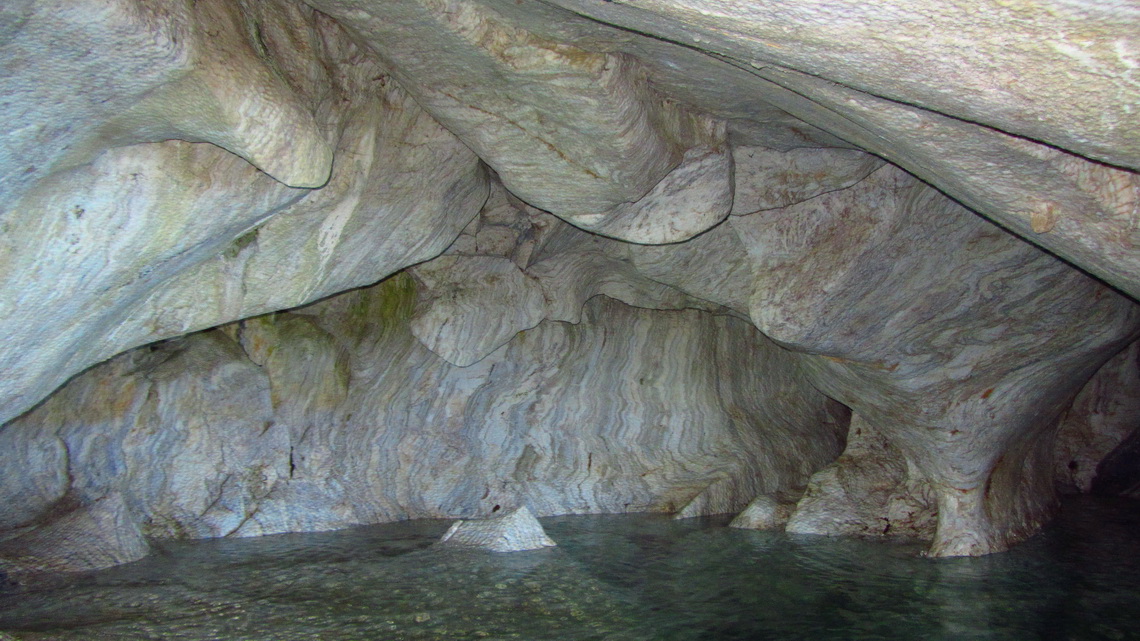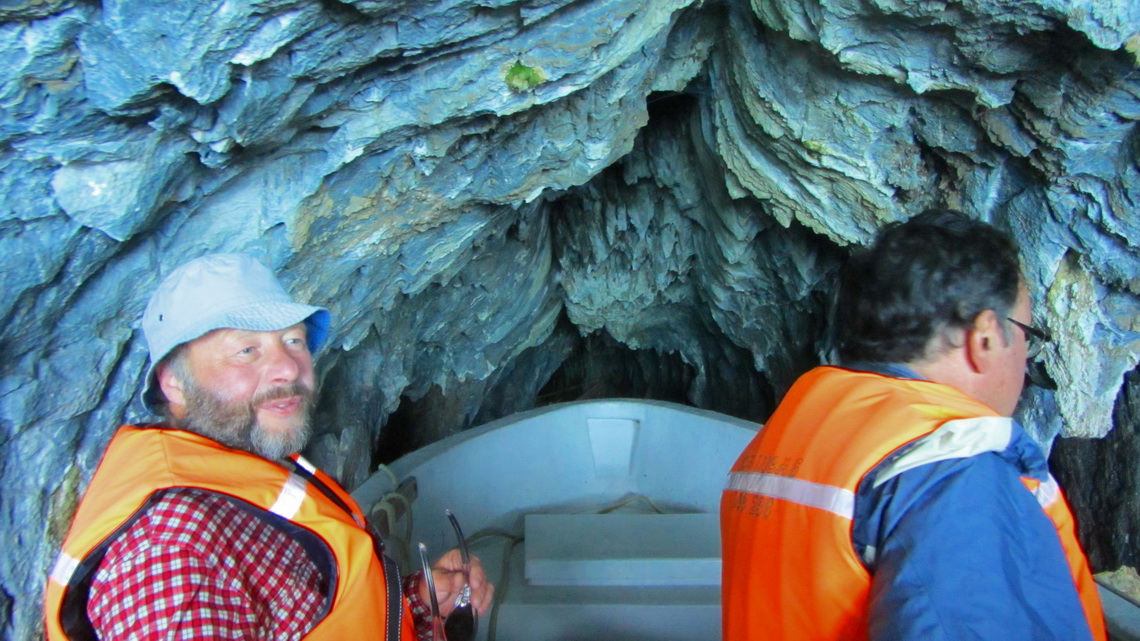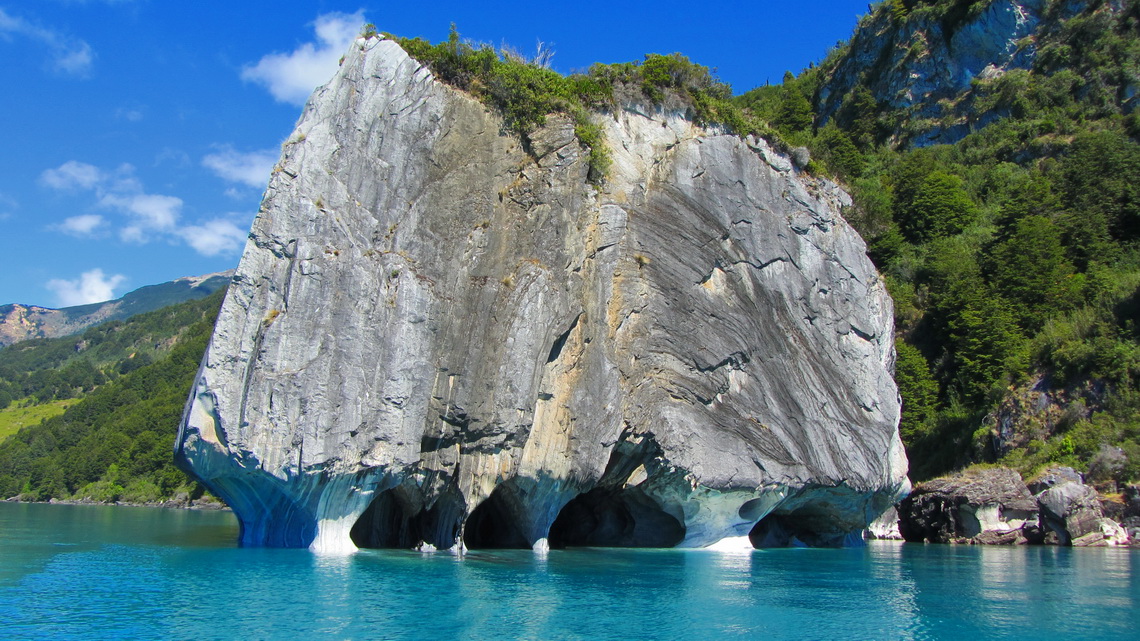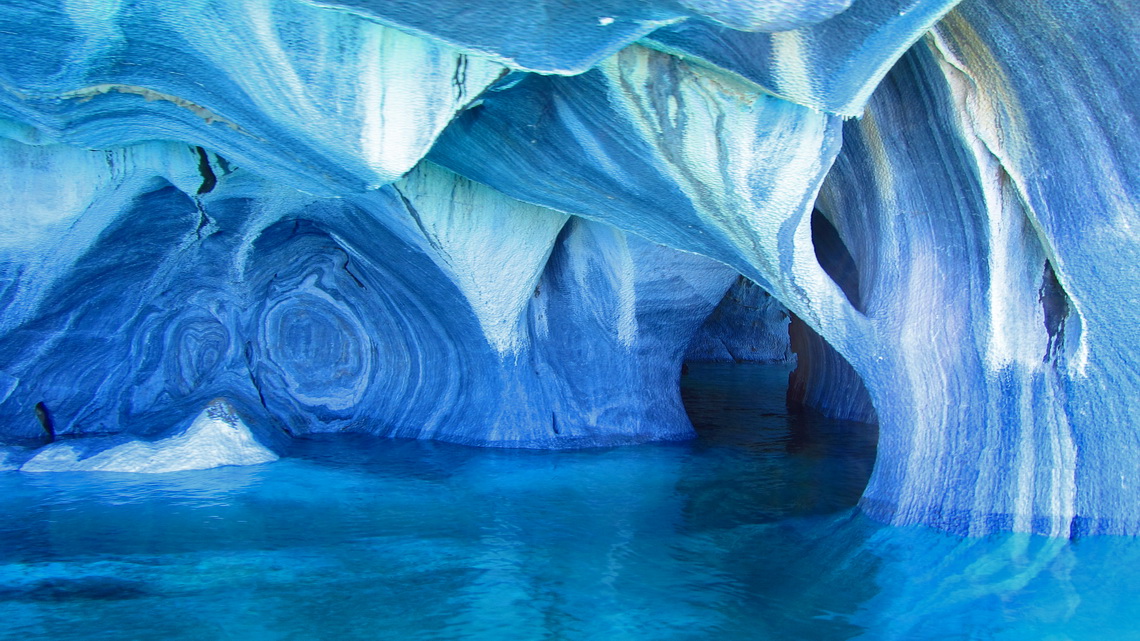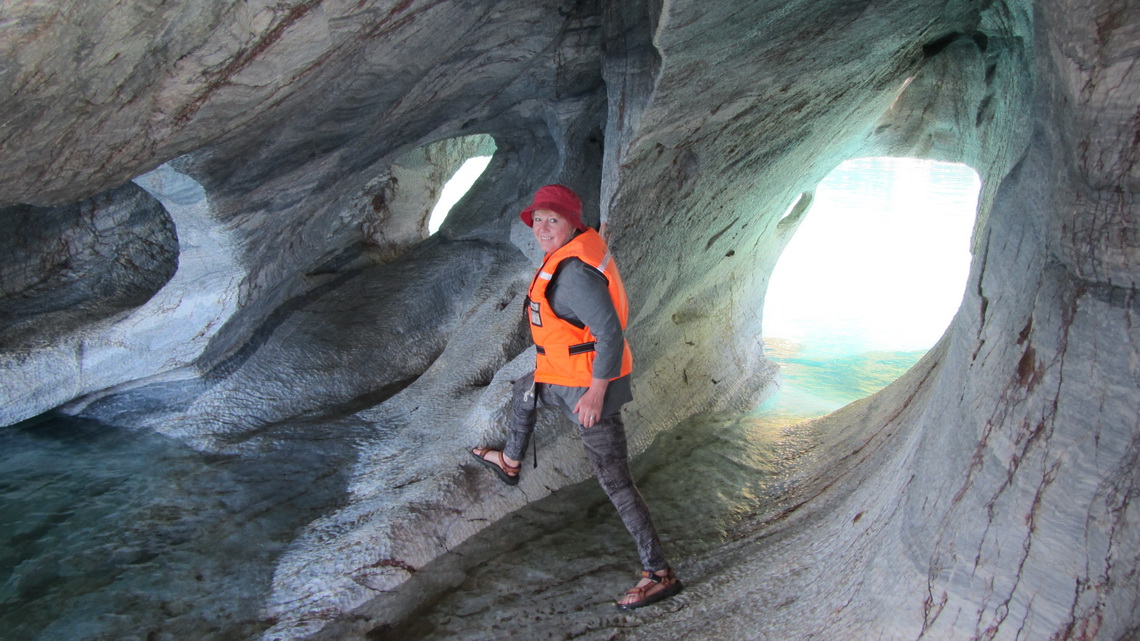 Our next plan was the hike of traversing Cerro Castillo. According to our Rother guidebook Patagonia it is the ghost castle of Patagonia because it has many towers and pinnacles. You hear permanently the sound of crashing down ice and stones. On a wonderful day we walked up to the free campsite Campamento Nueva Zelandes on the west side of Cerro Castillo. Thanks to Rother this tour is popular by German people and we had a nice evening with three younger Germans - Thanks Kerstin, Erik and Christian.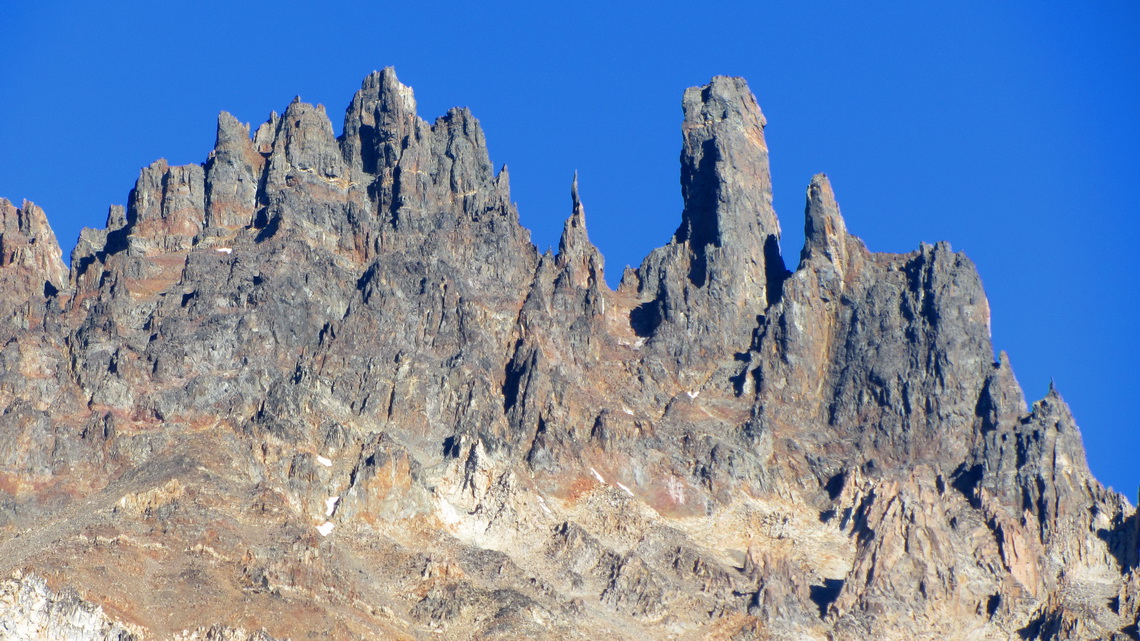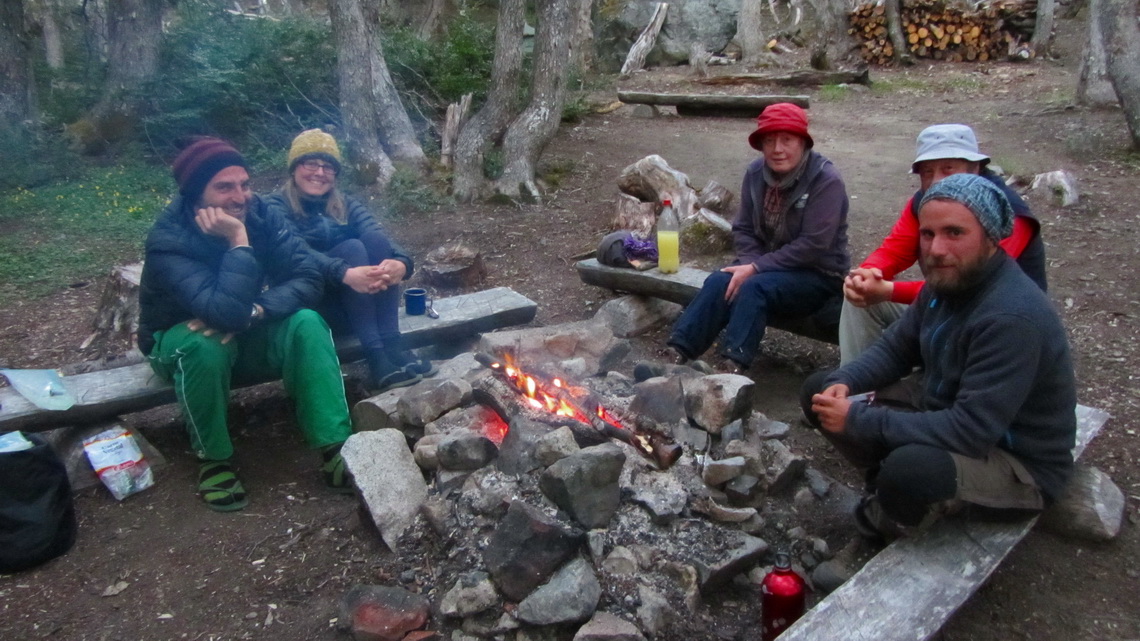 On the next morning we crossed steep and rocky slopes till we arrived at a gulch. It was filled with loose and groundless scree and we had to fight toughly to came up the more than 400 vertical meters to a pass. We descended to the free campsite few meters below the Laguna Cerro Castillo. Our idea was to do the full traverse to Las Horquetas and we continued to the next campground El Bosque.
It was raining cats and dogs on the next morning and we decided that we do not want to stay a night more in our wet tents, which is mandatory for the way to Las Horquetas. So we hiked back to pass and from there a direct trail to our car. When we arrived at Laguna Cerro Castillo it became sunny again - Patagonian weather!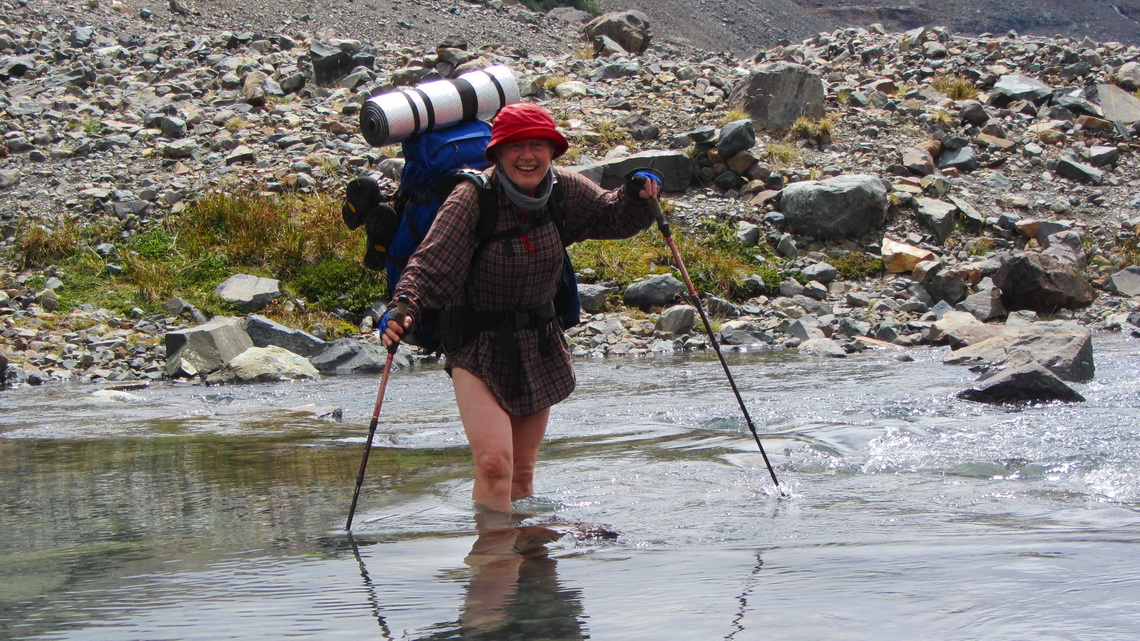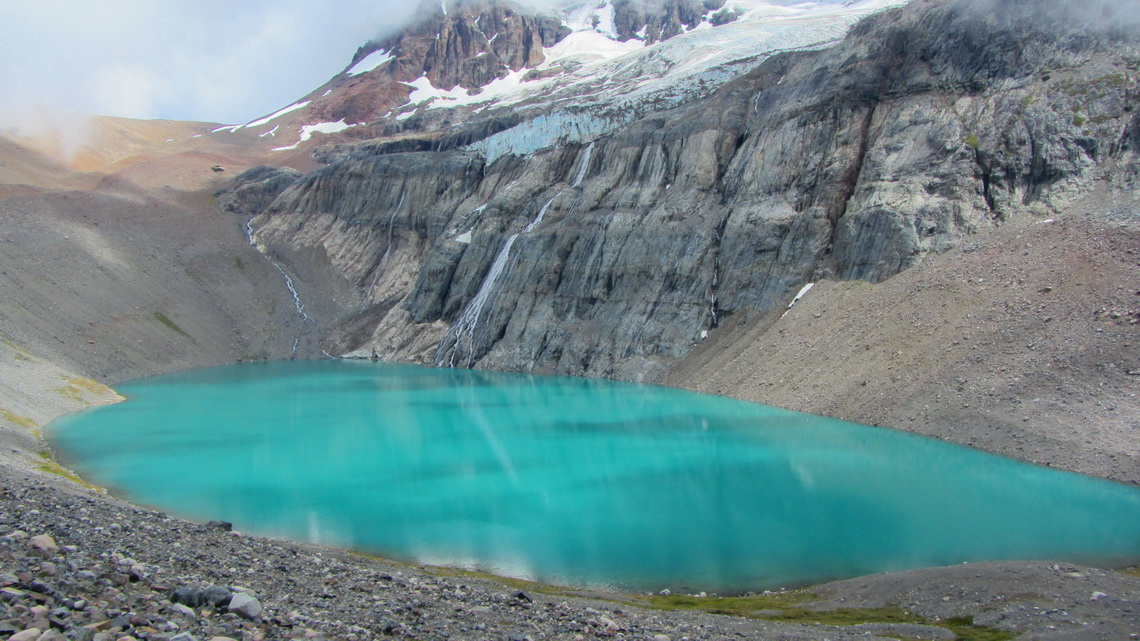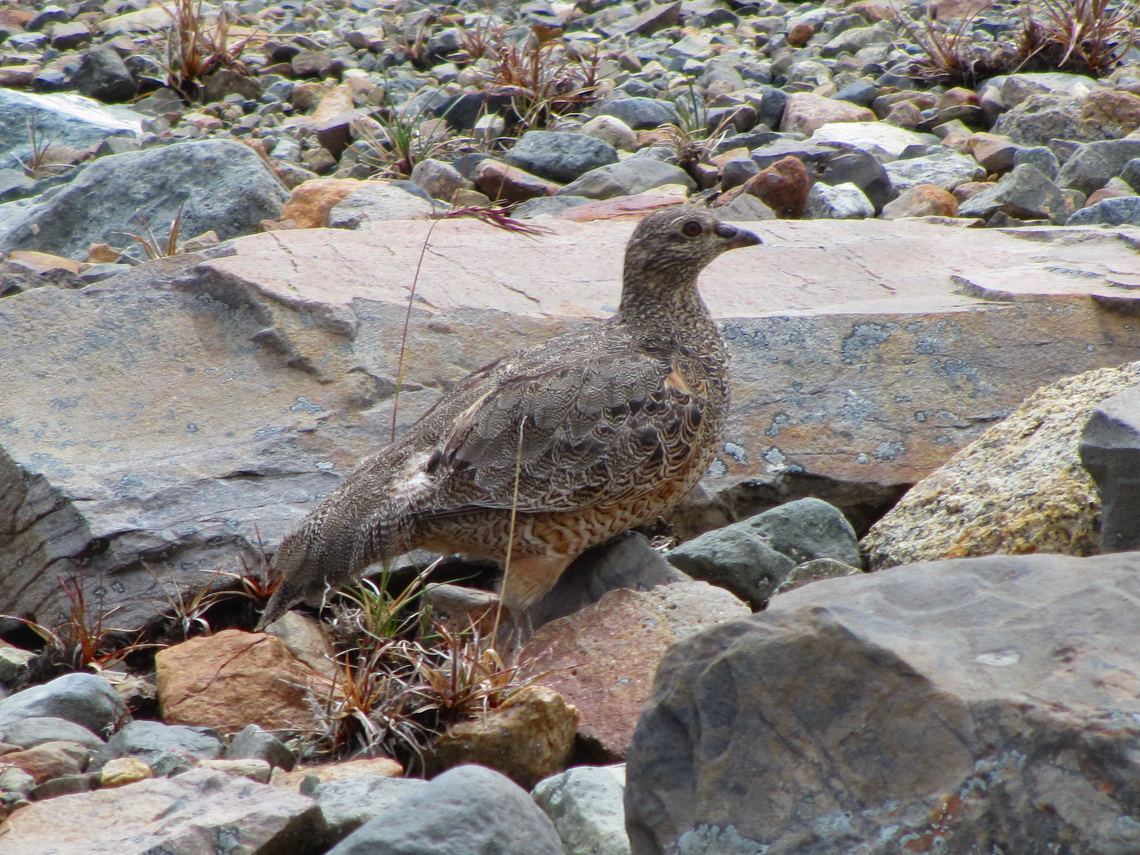 It was a pleasure to drive the paved Carretera Austral around Coyhaique, the capital of Aysen, the XI region of Chile. It is a pleasant mid sized city of approximately 30,000 inhabitants with all facilities and shops. We purchased a lot of fresh food and enjoyed it deeply. Finally high speed Internet was available.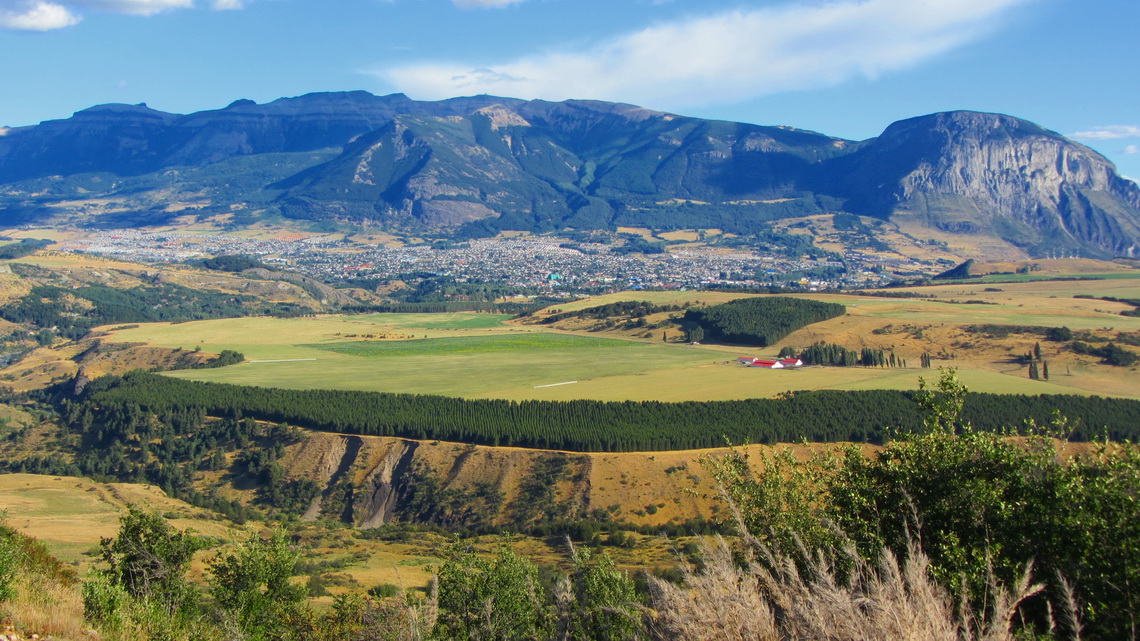 There are many hitchhikers on the Carretera Austral and we took some. First Ruet and Tal, two young Israelite girls. They were two days with us and we walked together to the viewpoint Mirador Ventisquero Colgante in the Parque Nacional Queulat. Second three younger men from Israel. Third Laura from England. We hiked with her in the Parque Pumalin. Fourth a student from Chile. We had a lot of fun with all of them - Thanks.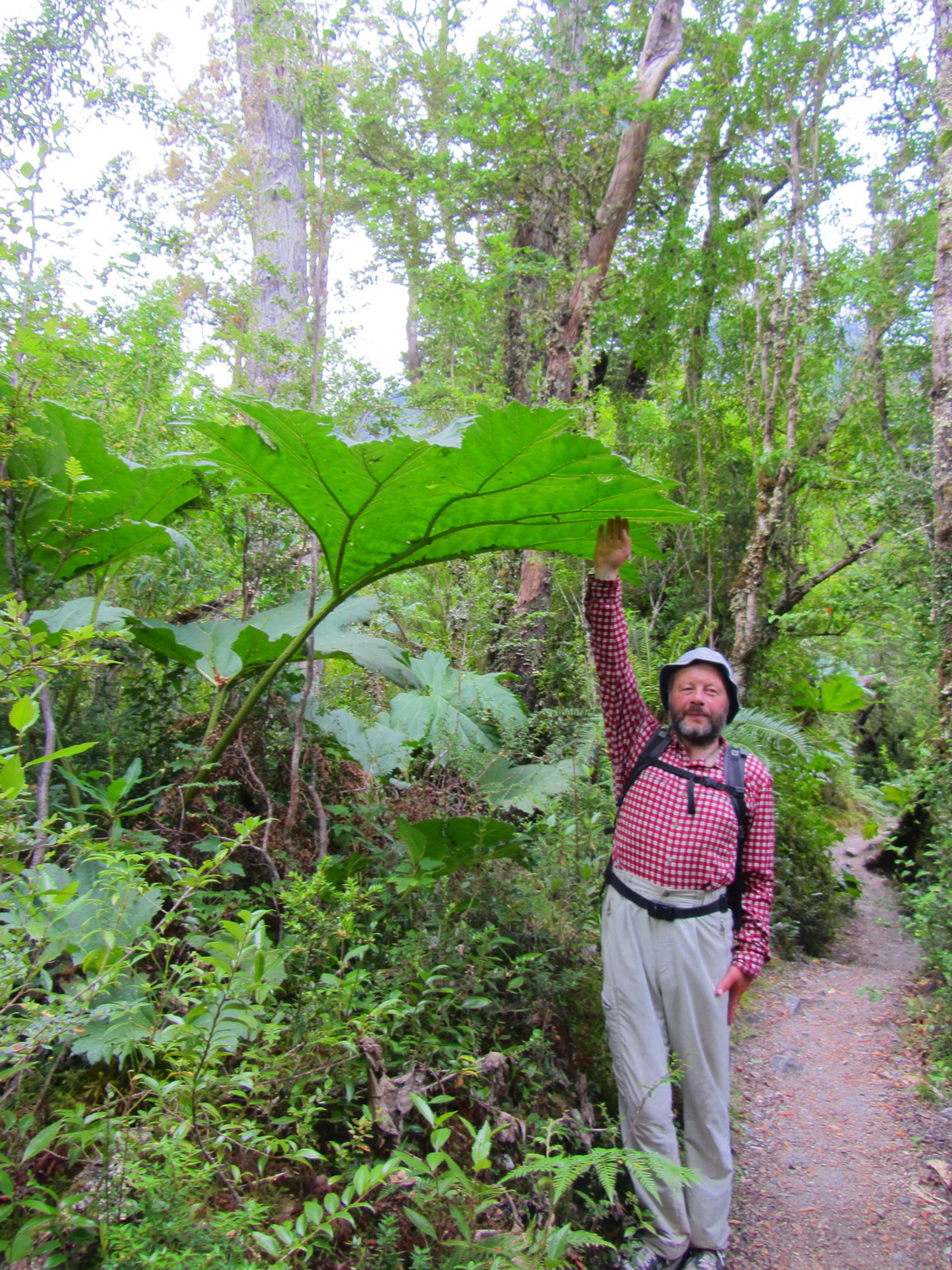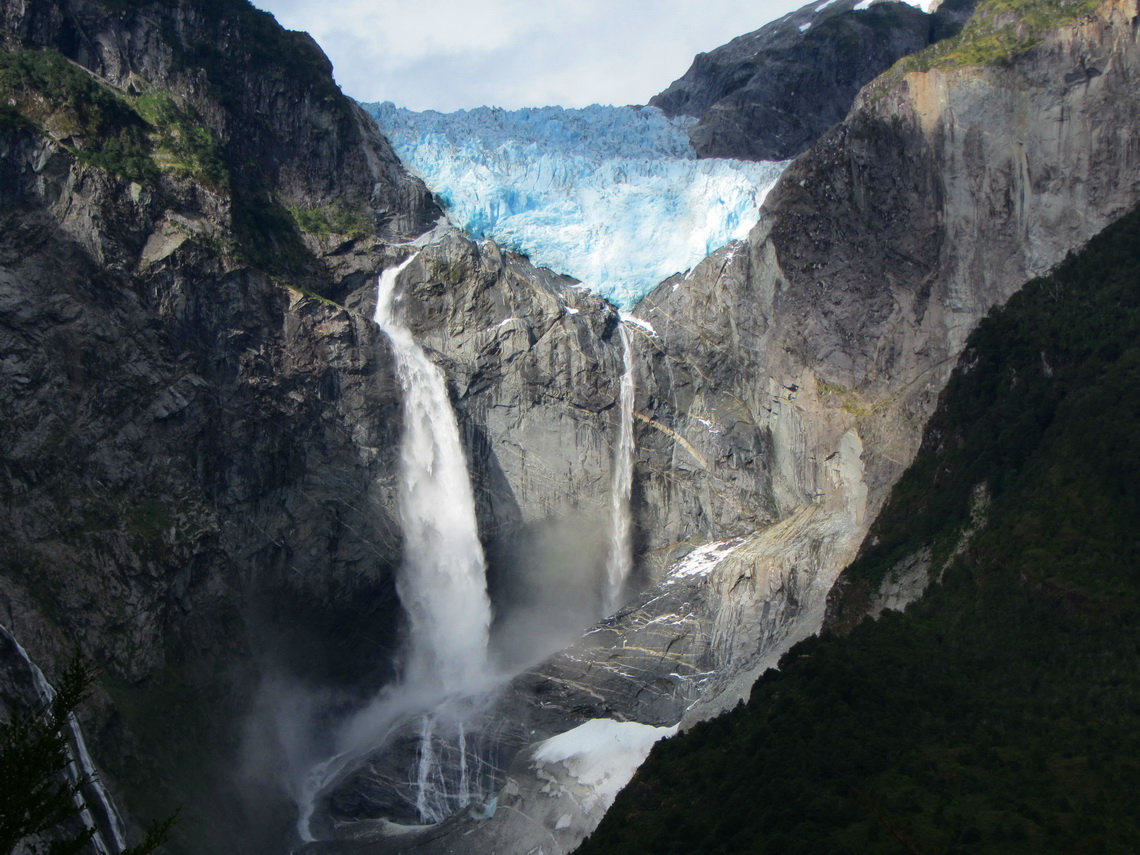 Puyuhuapi is a very small town founded by German immigrants. Some of the housed are cozily built in an old fashioned German style. We found a snug campsite in the patio of a very yellow house. Everything was self-made including the showers. Kids were playing around. And we got a very nice dinner for an incredible low price.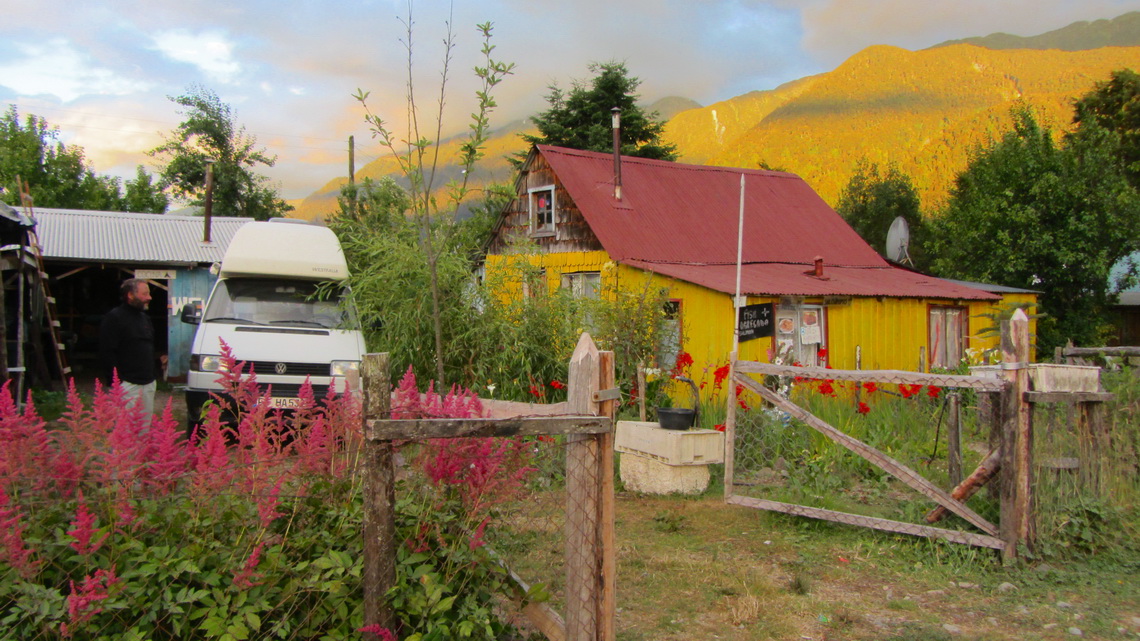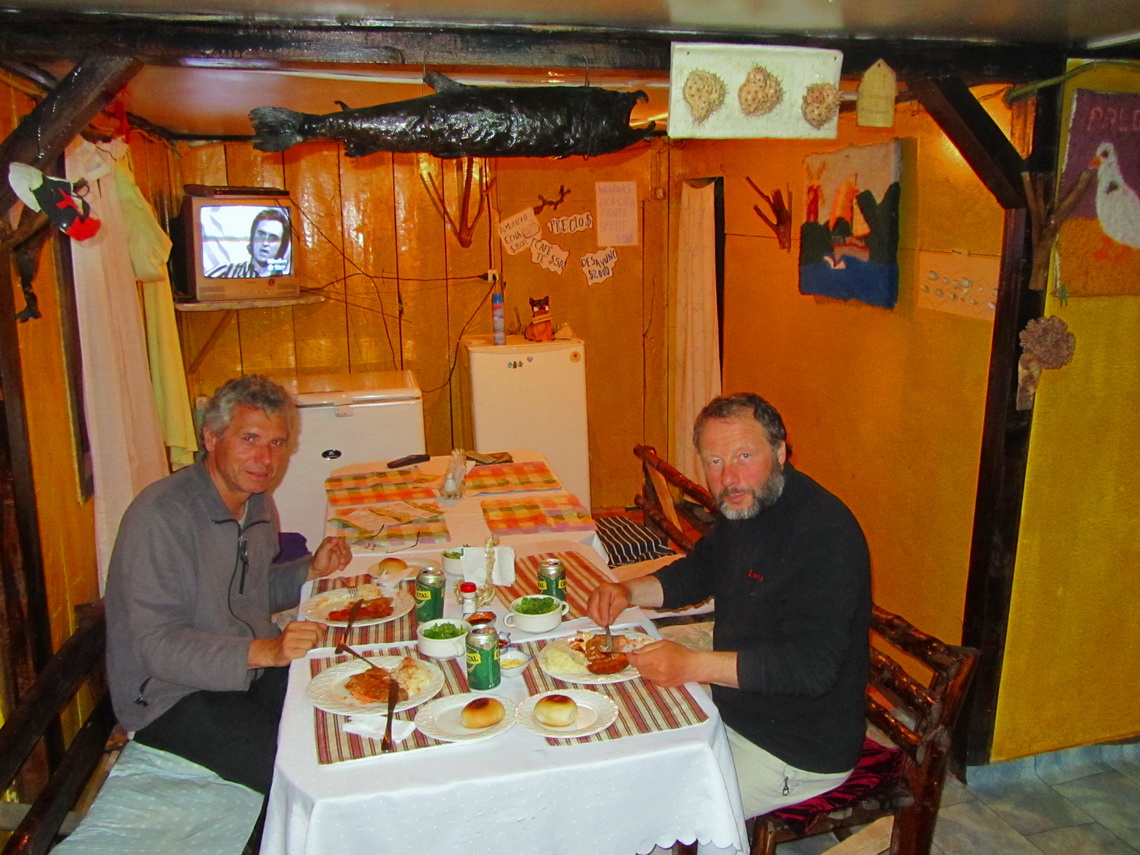 Few kilometers West of la Junta, the next tiny settlement on the Carretera Austral, are the hot springs Termas La Junta including a remote campground. There we met Max from Bad Aibling, Bavaria, who knows this region very well because he stays every austral summer here. He gave us some very valuable hints - Thanks a lot, Max.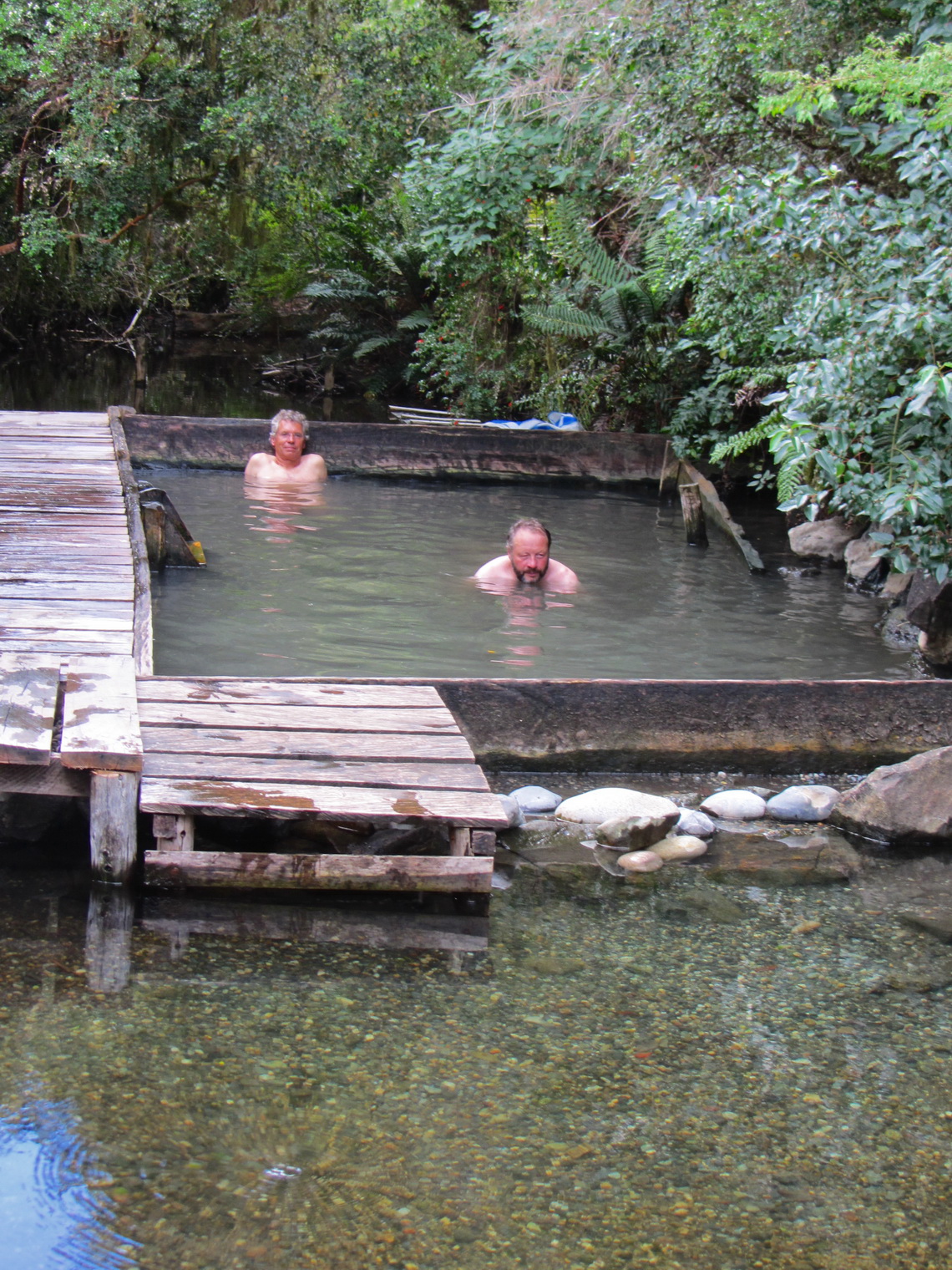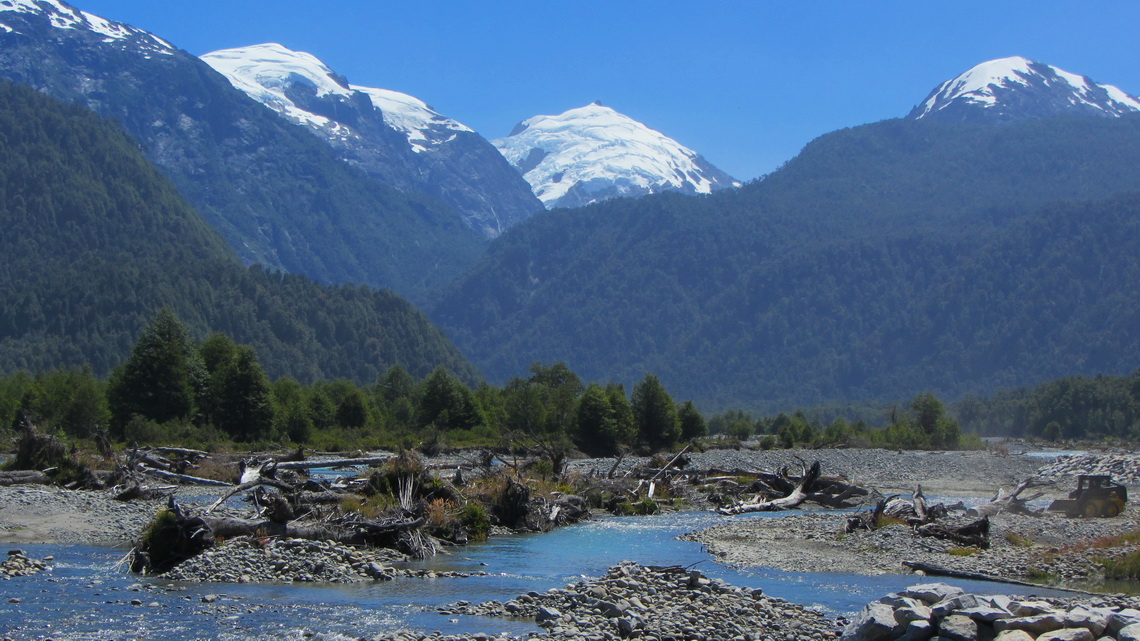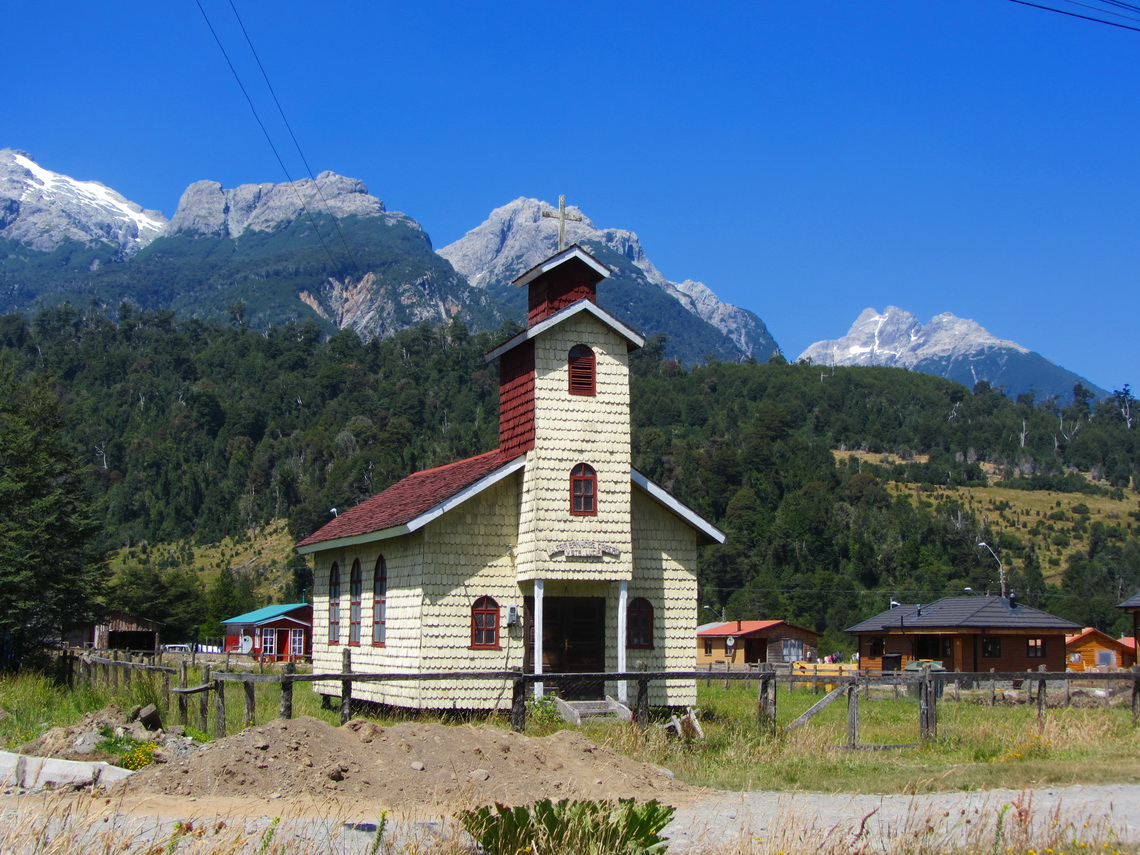 The town Chaiten shocked us. Most of its houses had been destroyed by a mud avalanche four years ago. Everywhere was ash, sometimes half a meter deep. The close Volcan Chaiten had erupted and the ice of its glaciers had been melting rapidly and had caused the deadly avalanche. But human life continues in Chaiten.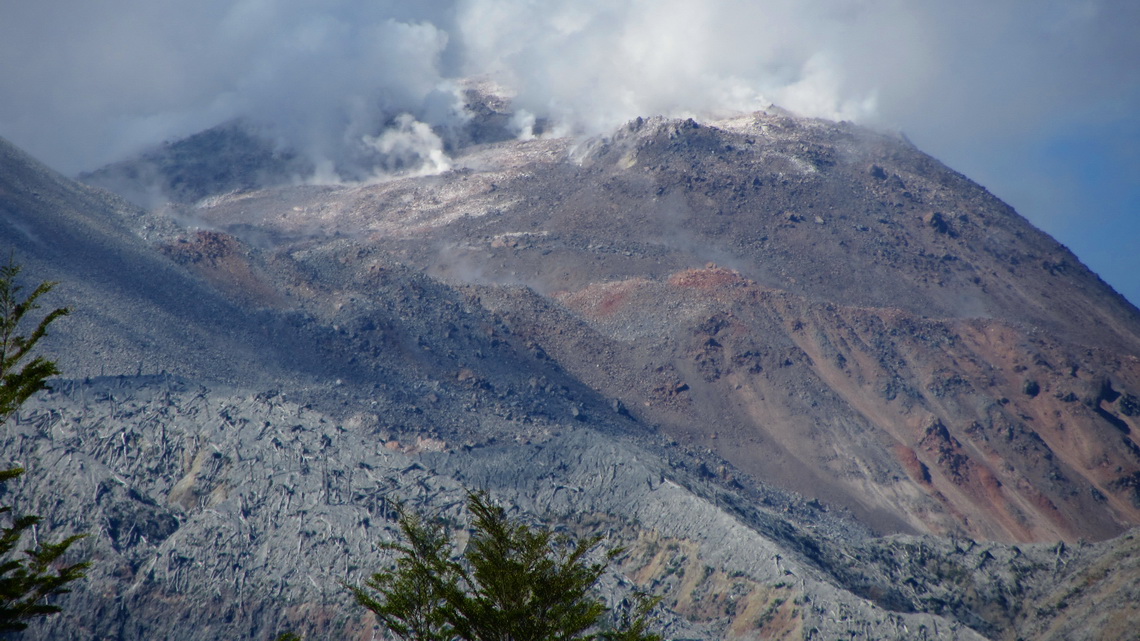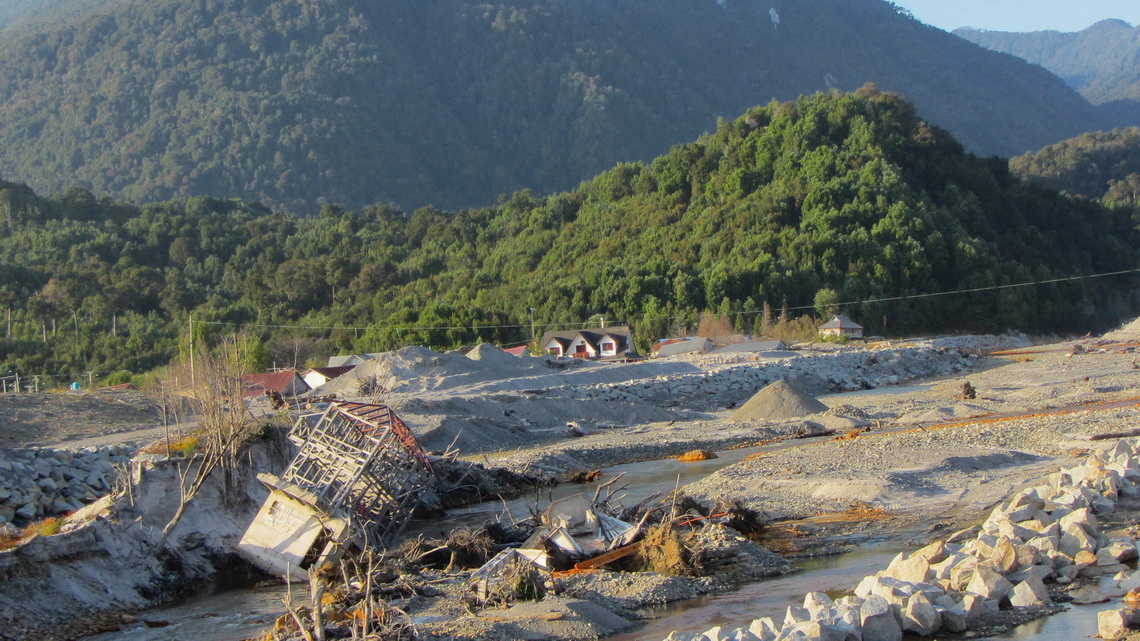 The Parque Pumalin is the largest private owned conservation area in the world. Douglas Tompkins had sold his shares of the fashion company Esprit and had invested his money here. It is one of best treasured parks in Chile and one of the nicest. Pumalin means place where the Puma lives. It is a huge area with many marvelous places, some free campsites and hiking capabilities.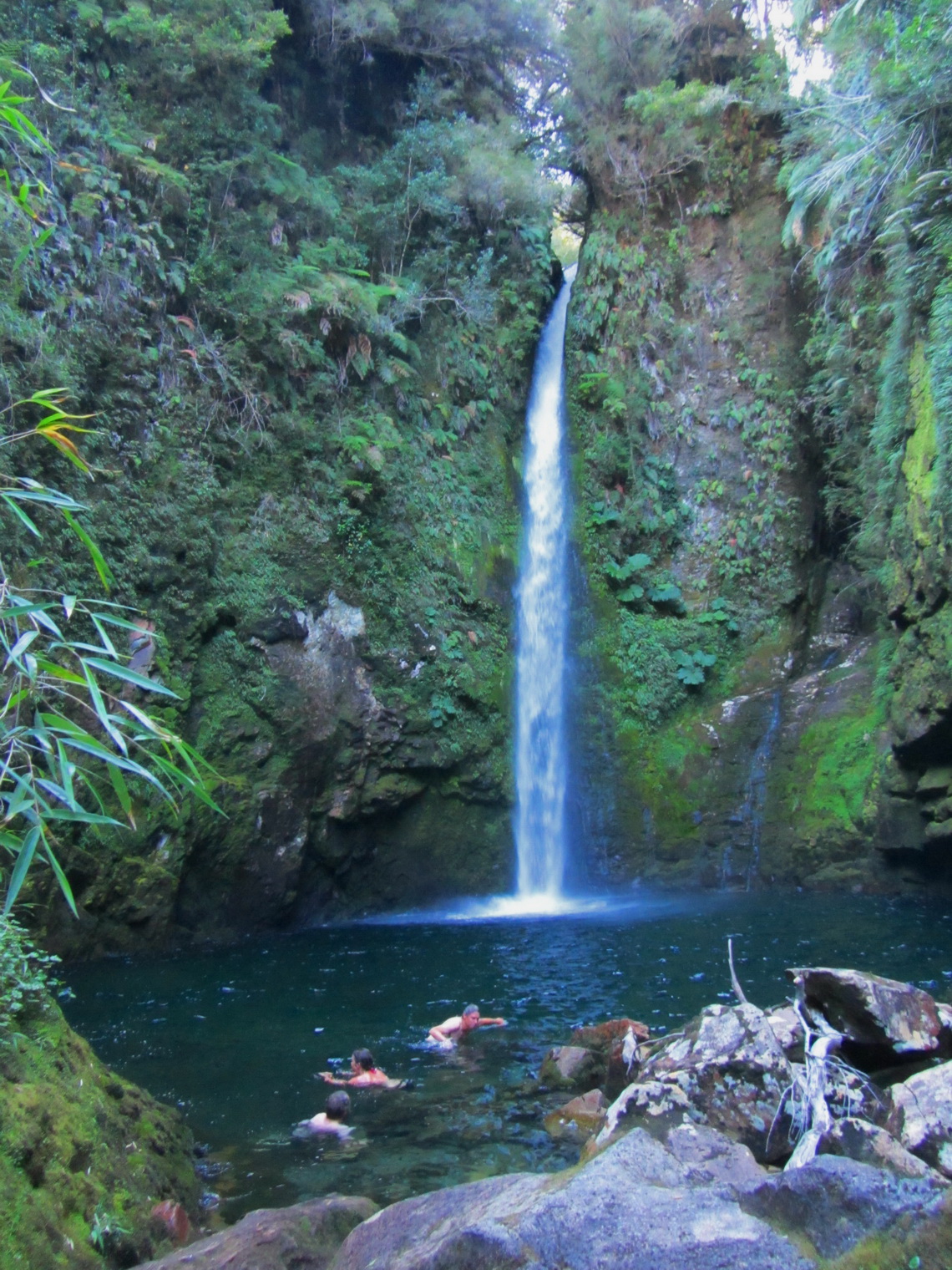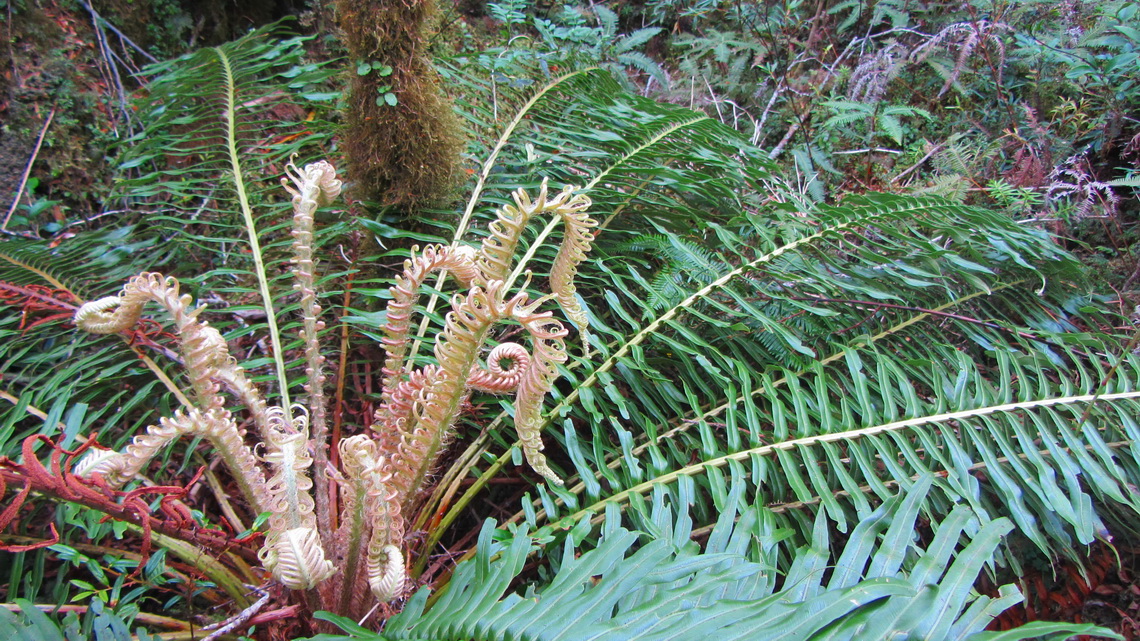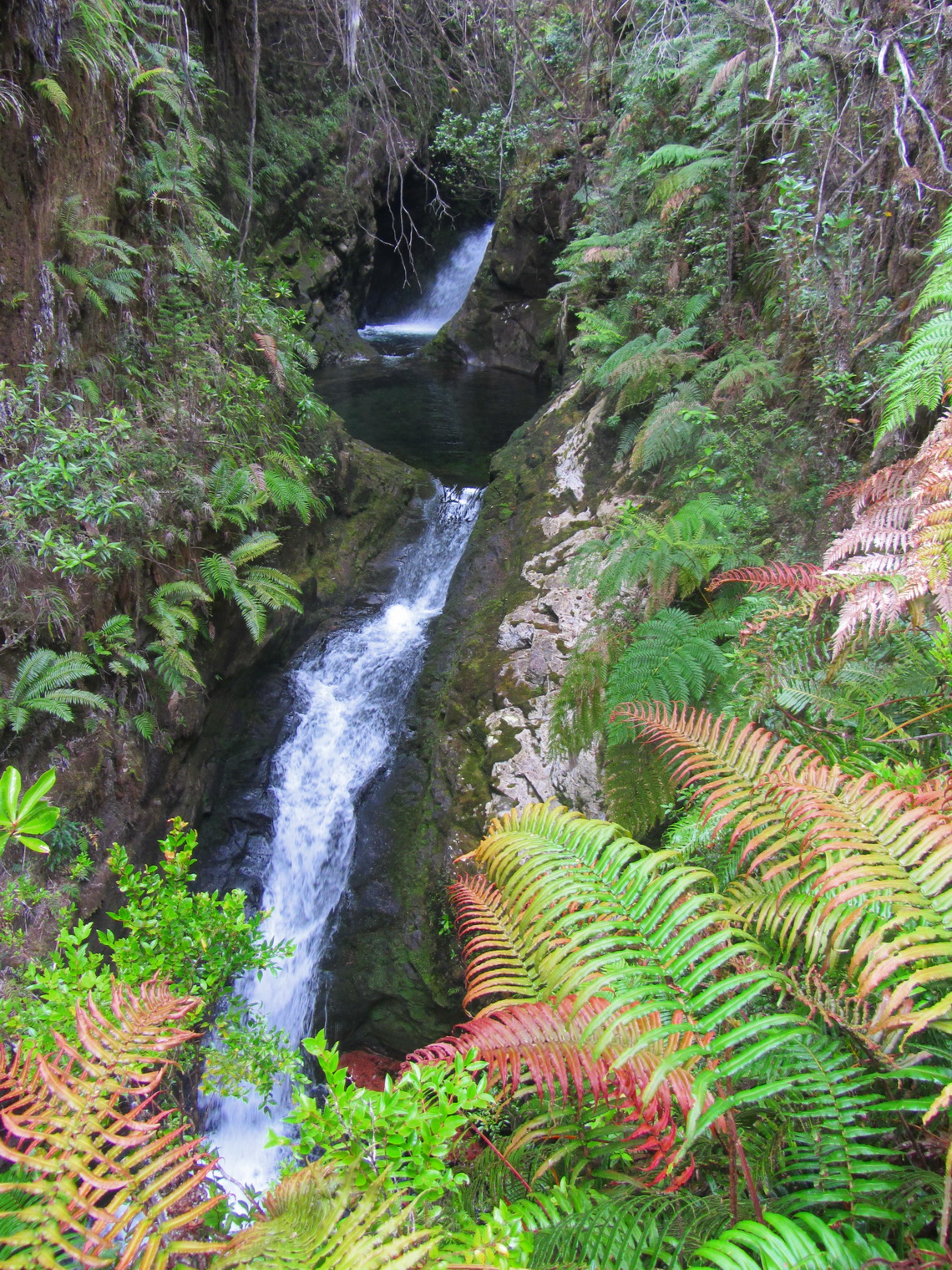 For more pictures, please click here              For a map of our itineraries, click here
To download the GPS coordinates file of Chile, click here