Saturday, 17 March 2012 02:46
The twin Volcanoes Chillan Viejo (old) and Nuevo (new) are 80 kilometers East of the town Chillan and the hot springs with the same name. This region is famous for its ski resort, the largest in Chile. Both volcanoes are active with some smoking rocks as well as the neighboring Nevados de Chillan. Besides their relatively low height of approximately 3200 meters the glaciation is quite big.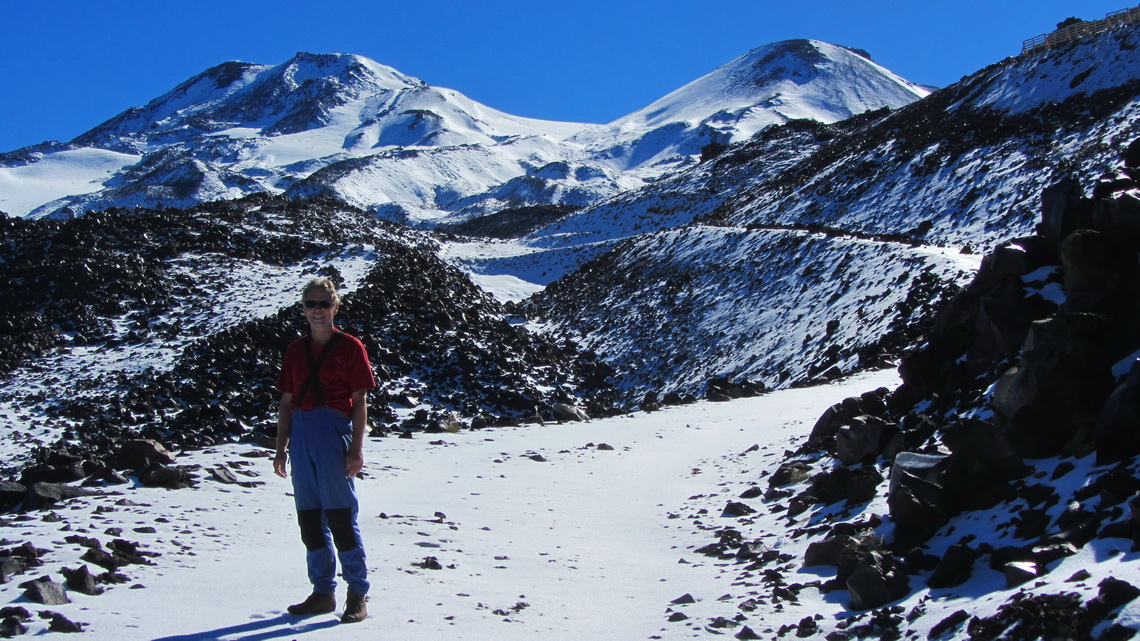 50 km South of the Volcanoes Chillan is the Parque Nacional Laguna del Laja. The lake Laguna Laja originated in the year 1873 due to a heavy eruption of the Volcan Antuco. This mountain is also a perfect black and / or white cone of close to 3000 meters height dominating the landscape of the national park. But it is excelled by the rough Sierra Velluda with its huge glaciers.
End of February 2012 we headed fast to the small village Bulnes to visit our friends Petra and Paddy in the winery Vina Chillan, see www.vinachillan.cl. This is one of the southernmost wineries on earth driven by Ruedi, like Petra and Paddy a Swiss citizen.