Saturday, 30 June 2012 00:51
The mountain Huayna Potosi is with 6088 meters sea-level one of the ice castles of the Cordillera Real. This mountain range is the eastern boundary of the Altiplano, the 2nd widest plateau on earth after Tibet, with about 4000 meters altitude. On the east side of the Cordillera Real follows the Amazon basin, with vast amount of clouds, rain and snow in the Bolivian winter period (December to April). Consequently the glaciation of the Cordillera Real is enormous.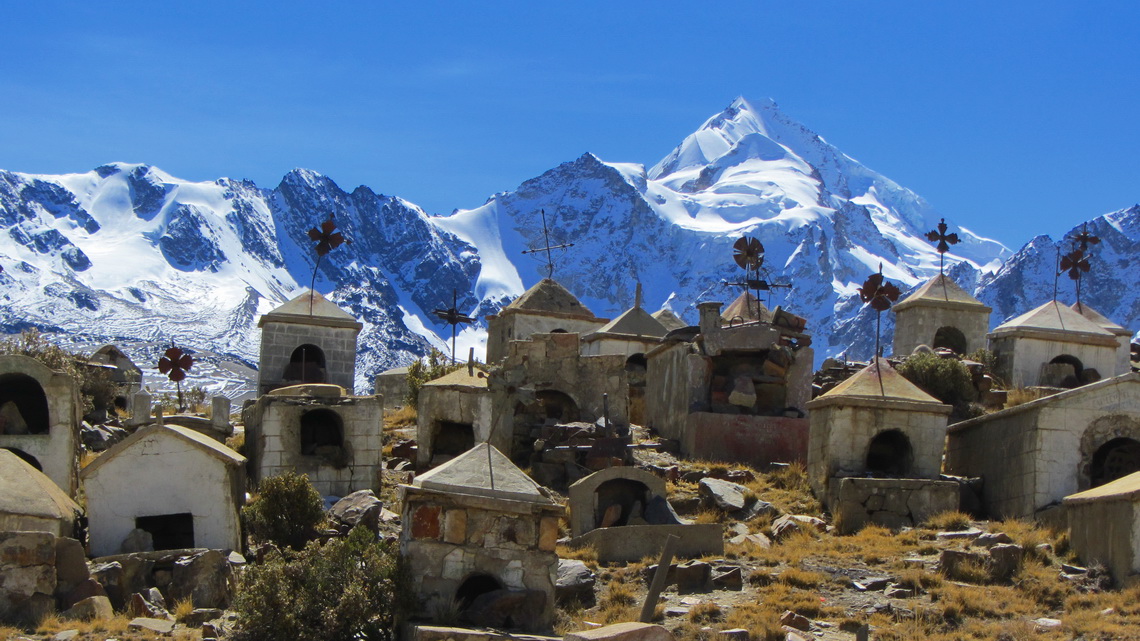 Life on Altiplano is hard and tough with very cold nights, excessive sun burning during the day and heavy precipitation in the rainy season. The indigenous tribe are the proud Aymara people. They achieved that their tongue is the second official language of native people in South America (after Guarani in Paraguay). The Aymara new year, Willkakuti is celebrated on their sacred place Tiwanaku in the longest night of the year at June 21st, when the sun turns.