The state Santa Catarina is famous for its spectacular coastline. Green mountains covered with dense rain forest hit the Atlantic Ocean. Thus it is one of the major holiday destinations within Brazil, especially in the hot summer period. But the tourism has some negative impacts like environmental pollution, high prices and exceeding building boom. Some cities like Balnerario Camboriu have a skyline like Manhattan. We wonder if all Brazilians have apartments on Santa Catarina's beaches.
But we found some pristine beaches, mainly on the island Ilha de Santa Catarina. It is the heart of this state, also its beautiful capital Florianopolis is located on the isthmus between the continent and the island. More marvelous beaches are on the peninsula Bombinhas.
The population of Santa Catarina have their roots generally in Germany and Italy. There are town names like Nova Trento or Alfredo Wagner. In its third largest city, Blumenau and its surroundings most of the people speak fluently German. Blumenau hosts the second biggest Oktoberfest in the world (after Munich).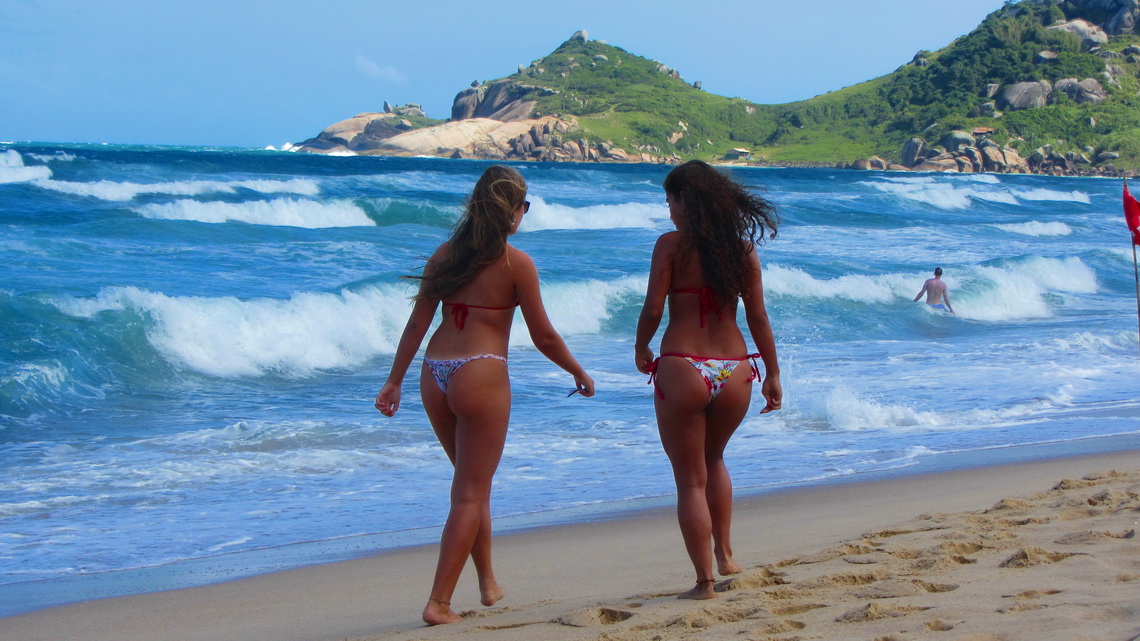 We spent Christmas 2012 in the wonderful little town Sao Francisco do Sul on the small but cozy campsite Tony Camping (GPS coordinates: S26° 13.055' W48° 31.576'). Two days later we were in the car workshop Auto Mecanica Kuhlmann in Blumenau (GPS coordinates: S26° 51.604' W49° 04.857'), which is very well known by German travelers because its staff speaks German and there are excellent technicians. Our car again was very reluctant to start the engine, it had huge corrosion due to the warm and wet weather in Brazil and some maintenance like checking the brakes was overdue. But most of the people were in vacation and the master Alan asked us to come back on January 7th.
We decided to visit the coast but we trouble to find a reasonable campsite. Either they were gone on Maria's list due to the building boom, or the price was insolent high (3 to 4 times more than usually), or they were so crowded than there was definitely no space for our motor-home. Finally we found a cozy place on the campground Camping Dos Amigos in Penha for acceptable costs (GPS coordinates: S26° 47.287' W48° 37.671'). At New Years it became very dense, we were completely surrounded by tents and people. But they were outstanding friendly and most of them spoke German. They invited us for a beer, lunch, dinner, dancing, and so on. We had so much fun - Thanks a lot Barbara, Carla, Gabriela, Margareta, Fabian, Jose, ...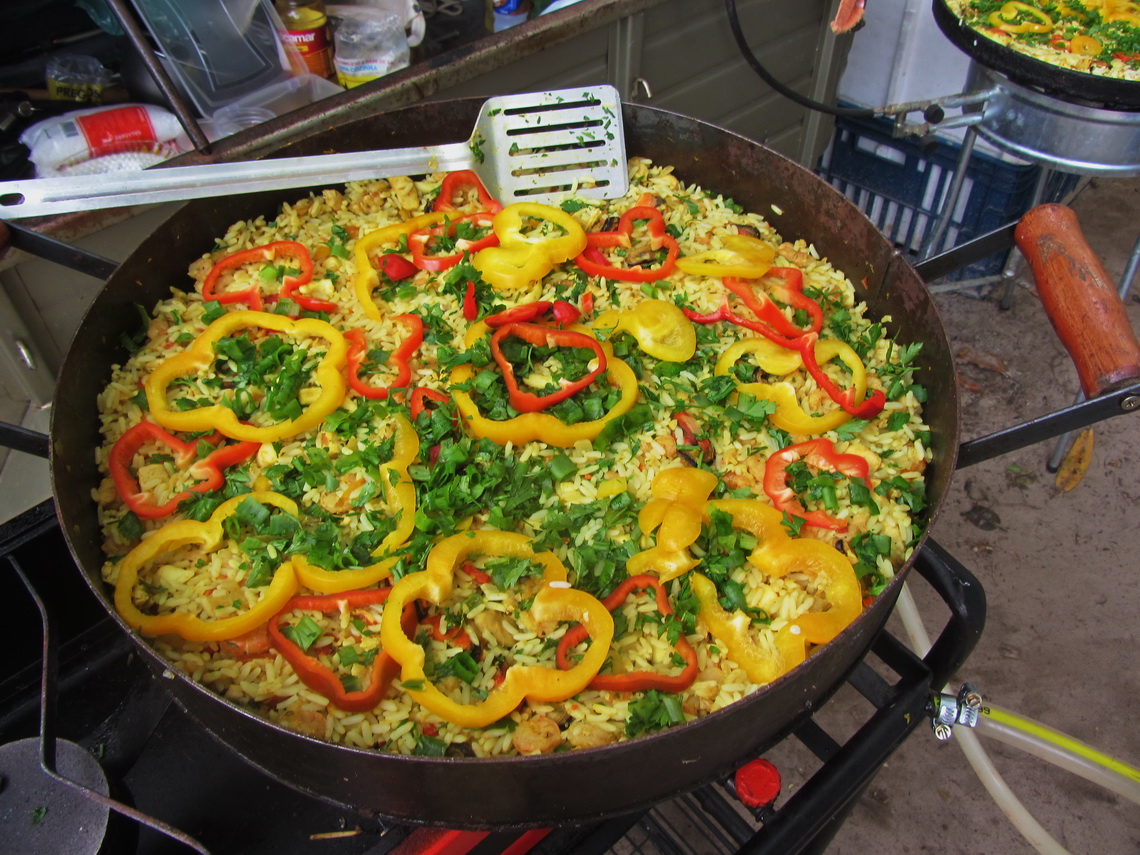 We explored the nearer environment and beaches with our bicycles and took the bus for longer distances. Beautiful were the beach Praia Grande on the peak of the little peninsula northeast of Penha and the forest in the Atalaia Park close to the bigger town Itajai.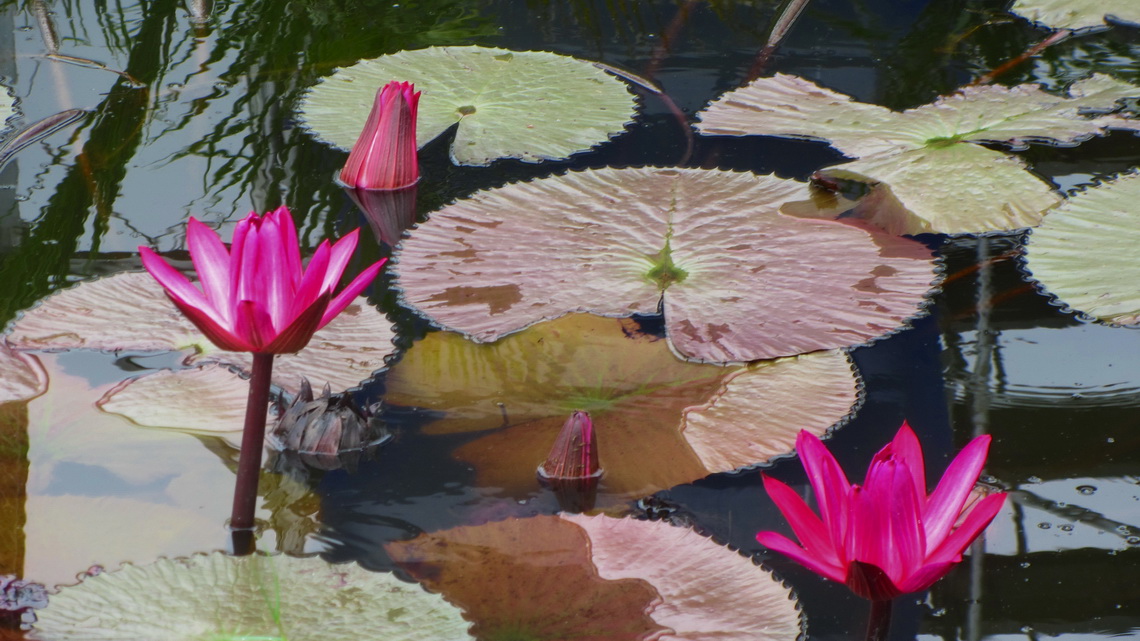 Our drive back to Blumenau was on a tow-away truck because our car did not start at any costs. The technicians of Kuhlmann worked more than four weeks constantly to fix everything. They did an excellent job. We got back almost a new car but we paid hell of money.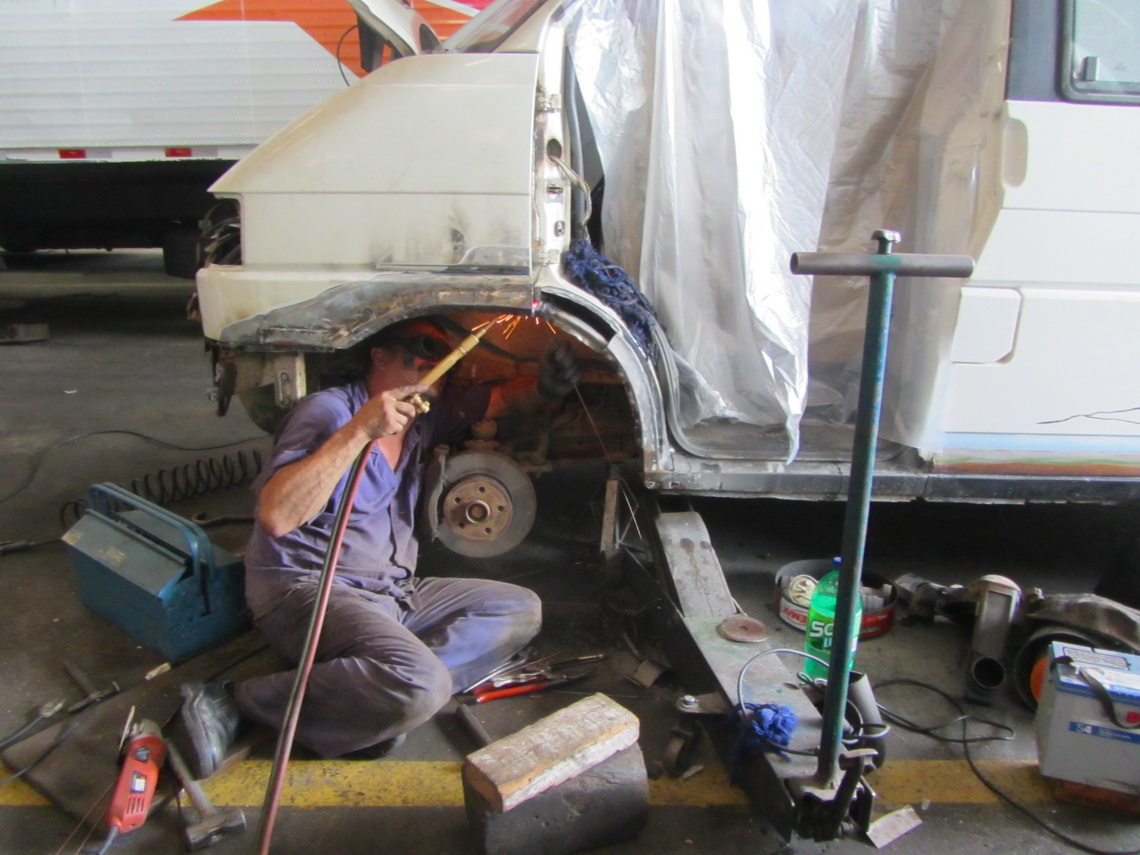 Sometimes we slept in our car in the premises of Kuhlmann, but mainly we took our tent to explore Santa Catarina. In Blumenau are many Geocaches, some traditional German buildings, a lot of cloth production plants including outlet markets, and other attractions like the beer museum.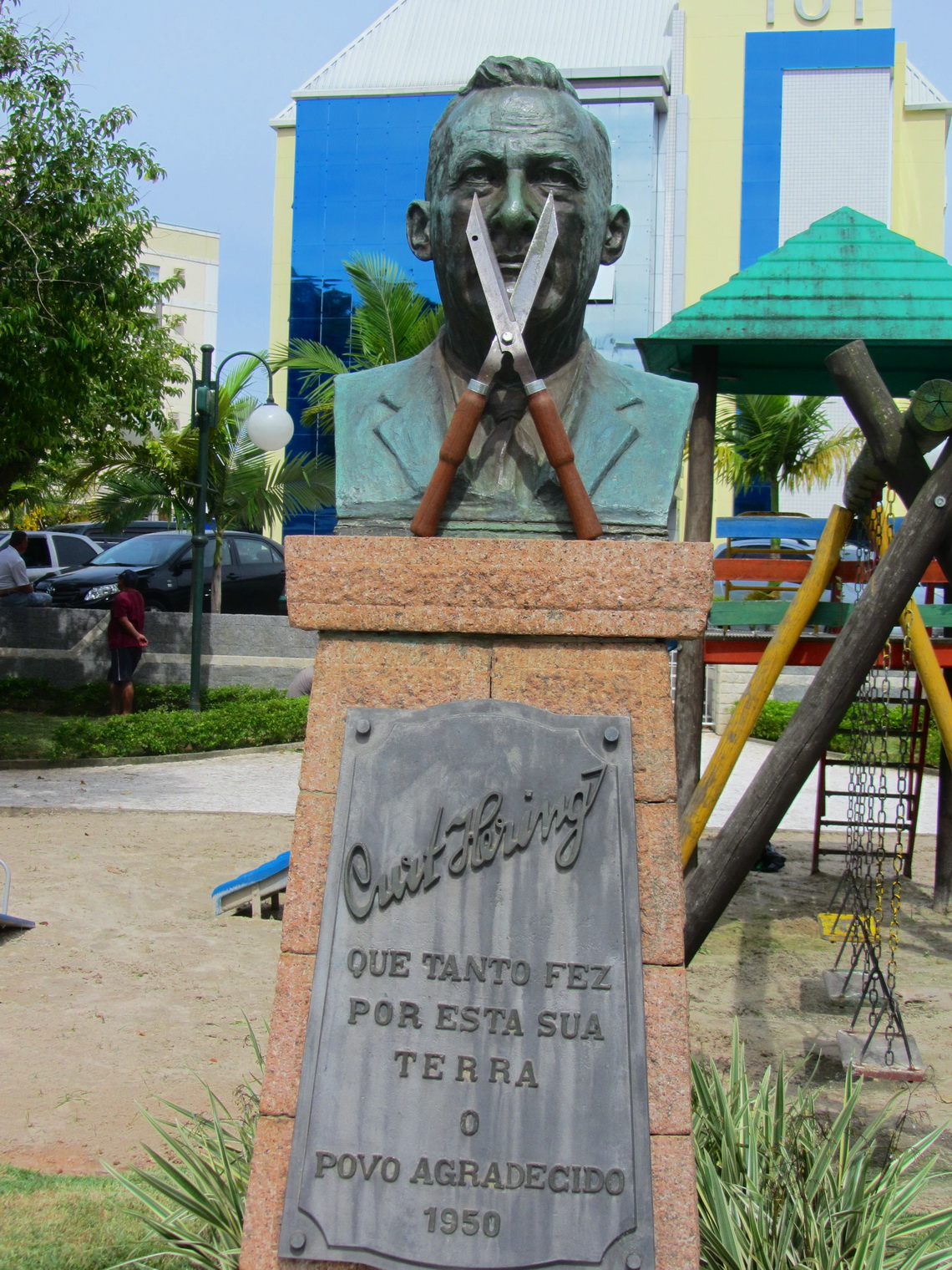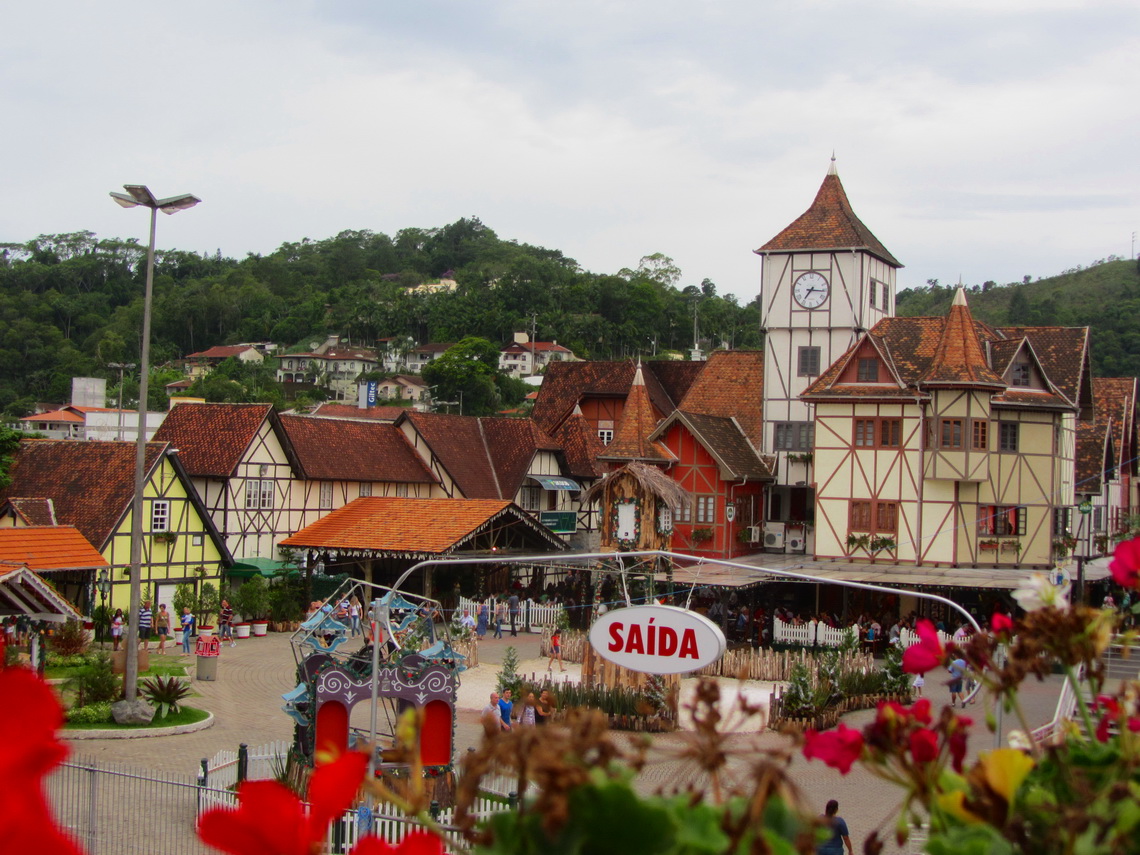 Immediately we felt in love with the island Ilha de Santa Catarina. There are still some pristine beaches like Barra do Lagoa / Mocambique, Daniela, Lagoinha do Leste, Galheta, Santinho or Naufragados. Some are accessible only by foot or boat. It has some superb hiking opportunities like the trail from Barra do Lagoa to the little peak Morro do Galheta (180 meters sea-level, GPS coordinates: S27° 35.371' W48° 25.731') with some holy stones on its top, the way from Praia Saquinho via the southern end of the island Ponta da Frade to the lighthouse on Ponta dos Naufragados, or from Santinho to the the summit of Morro das Aranhas (253 meters sea-level, GPS coordinates: S27° 28.317' W48° 22.815'). Most of the treks lead through the lush rain forest and are on the good map from the tourist office and on the Garmin TRC-Brasil map.
In addition this island offers an extraordinary public bus system, picturesque villages like Armacao or Santo Antonio de Lisboa, and a good infrastructure with reasonable prices. We stayed several nights in the hostel Mao in Barra do Lagoa (dirty, not recommended), in an excellent hostel in Armaco (near S27 44.900 W48 30.379), and in Canasvieiras on the spacy campsite Camping Canadagno (GPS coordinates: S27° 25.735' W48° 27.809').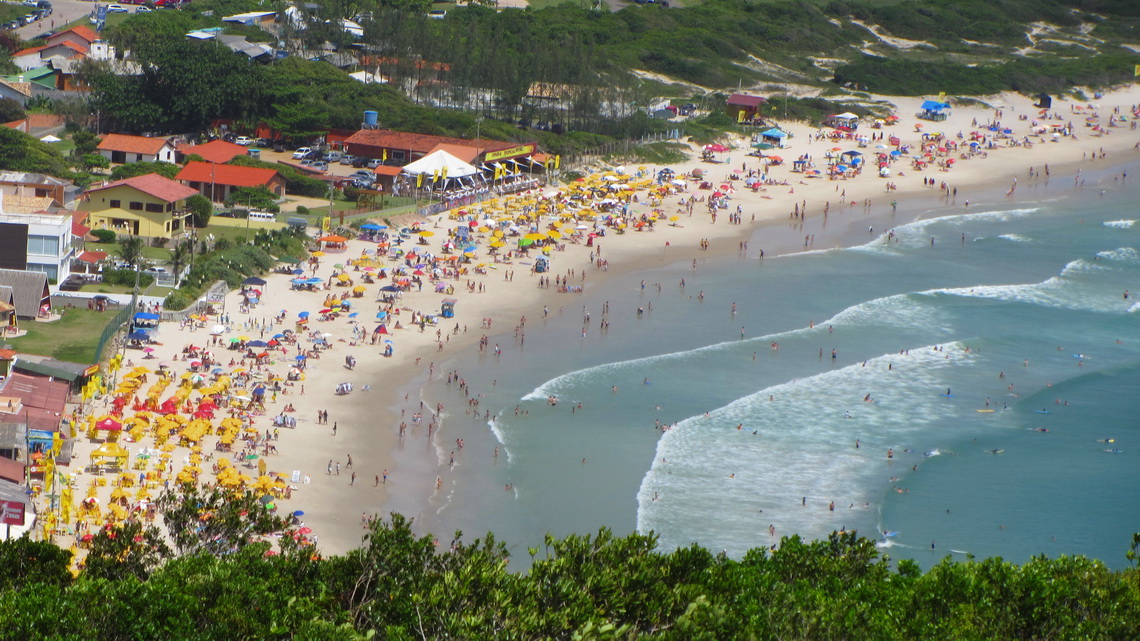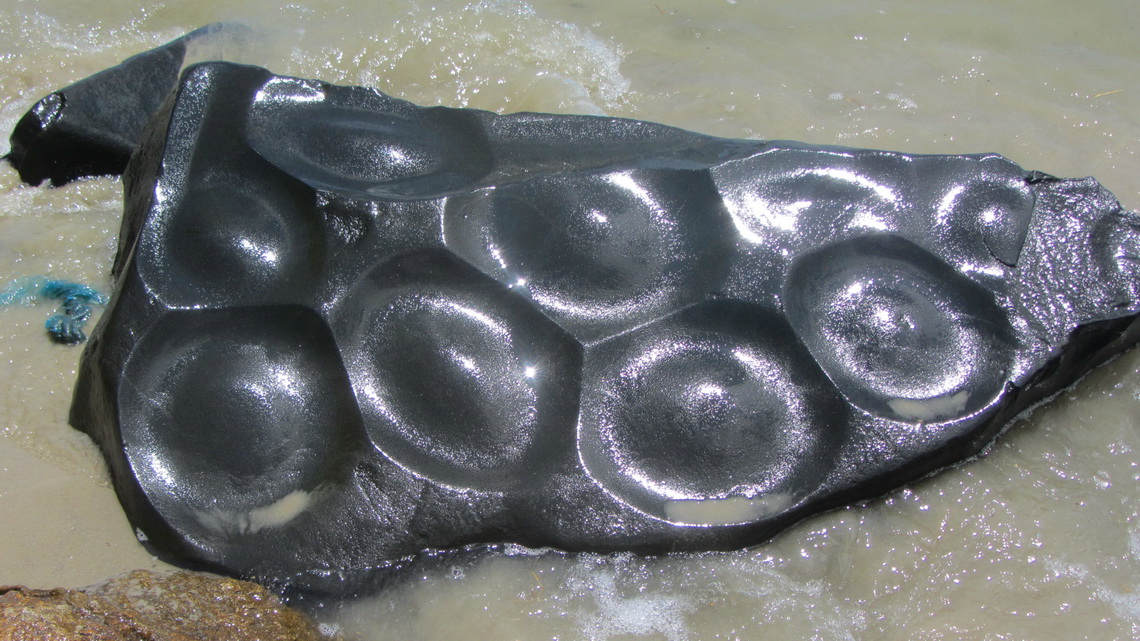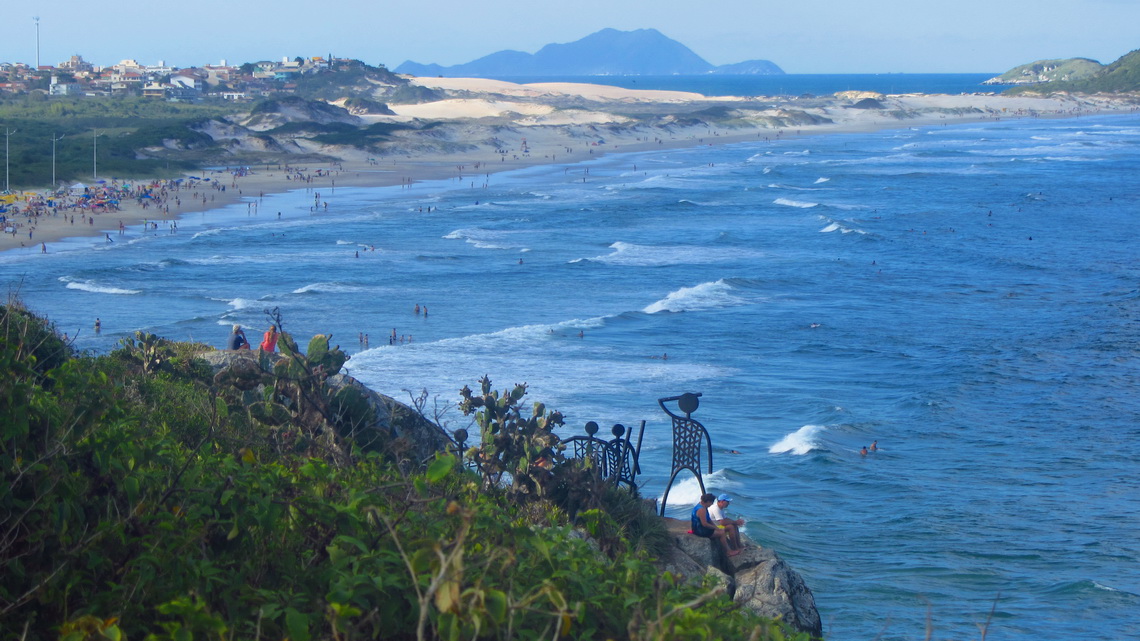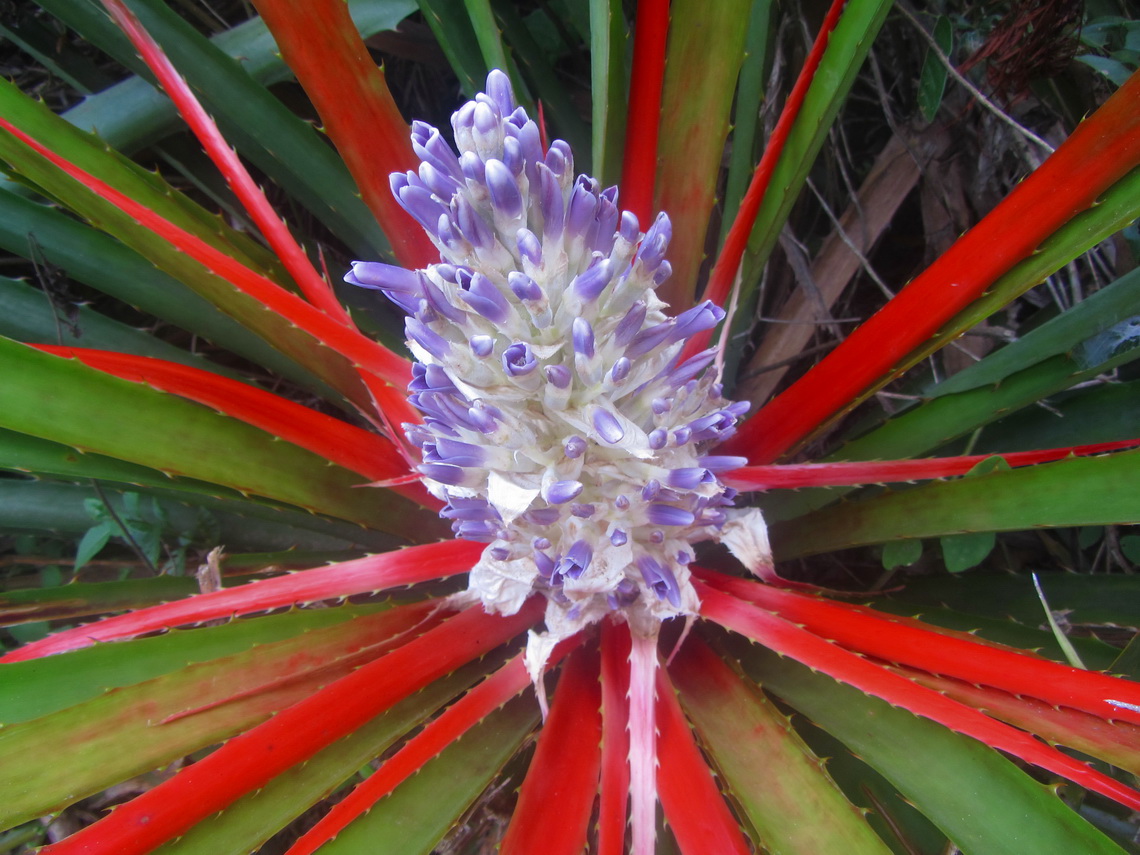 According lonely planet the bustling metropolis of Santa Catarina Florianopolis hosts one of the best carnival south of Rio. The opening evening was fascinating, more or less a huge beer party. We spent some nights in the acceptable Hotel Sumare in the historical center of the town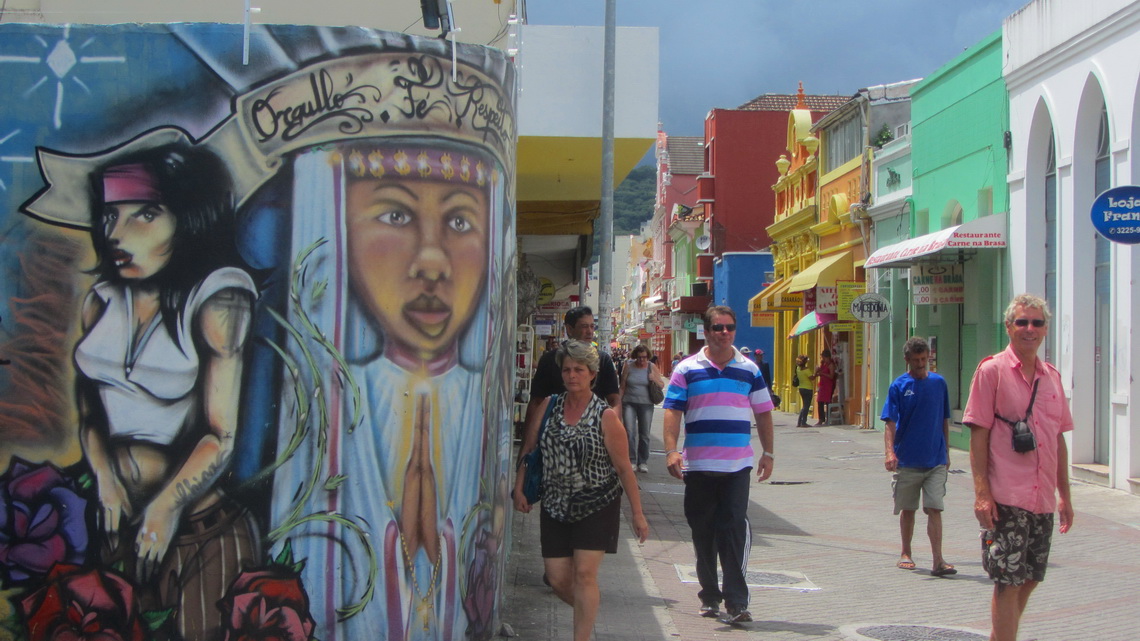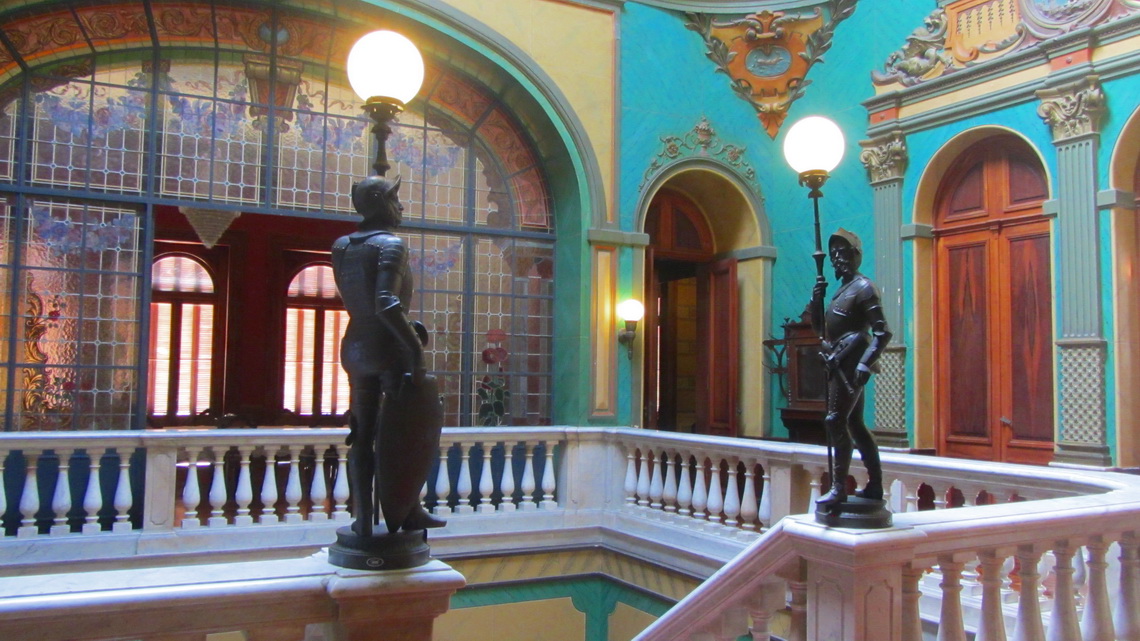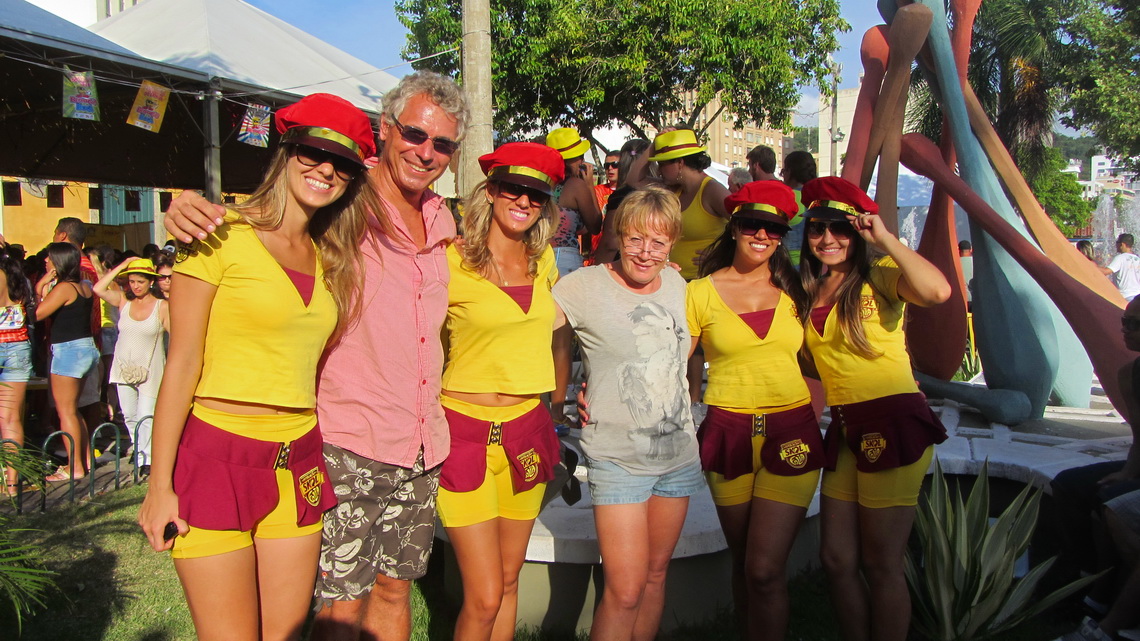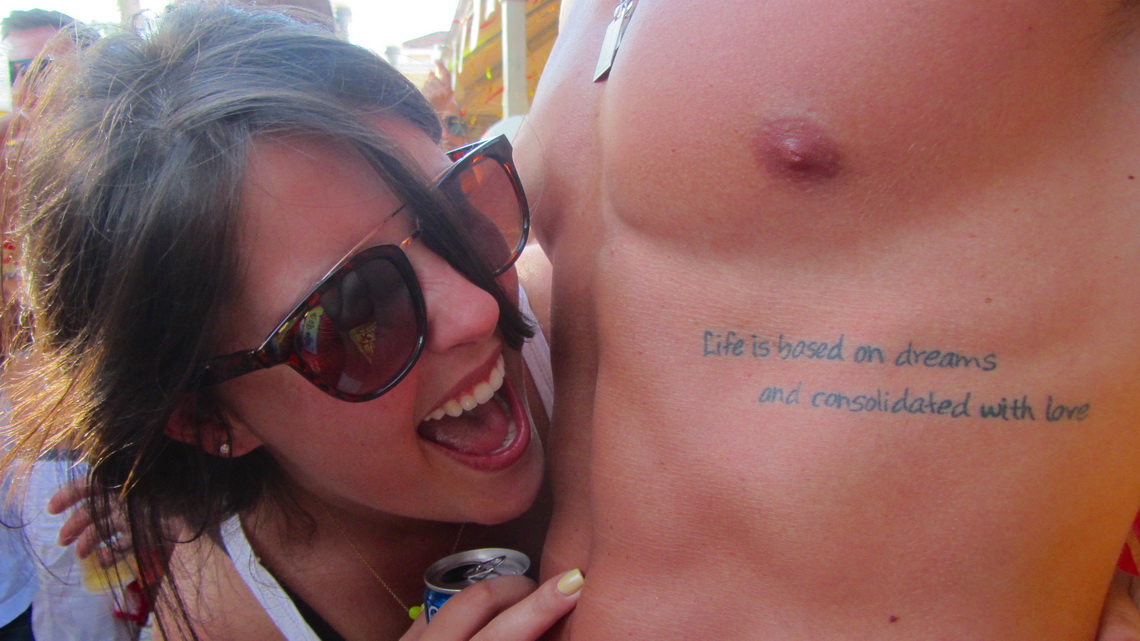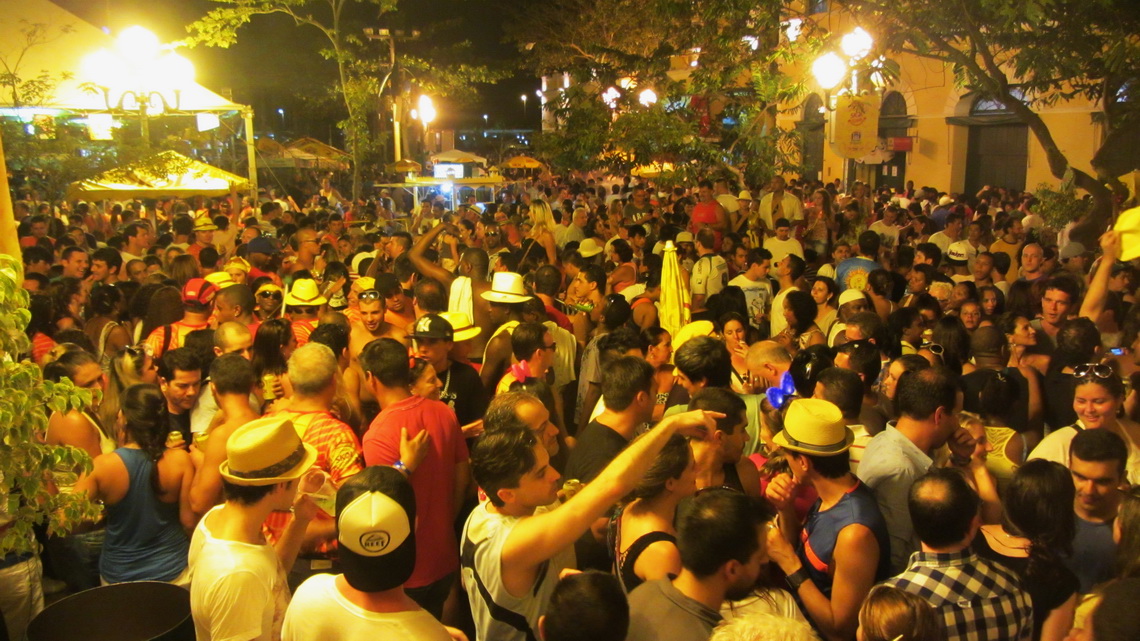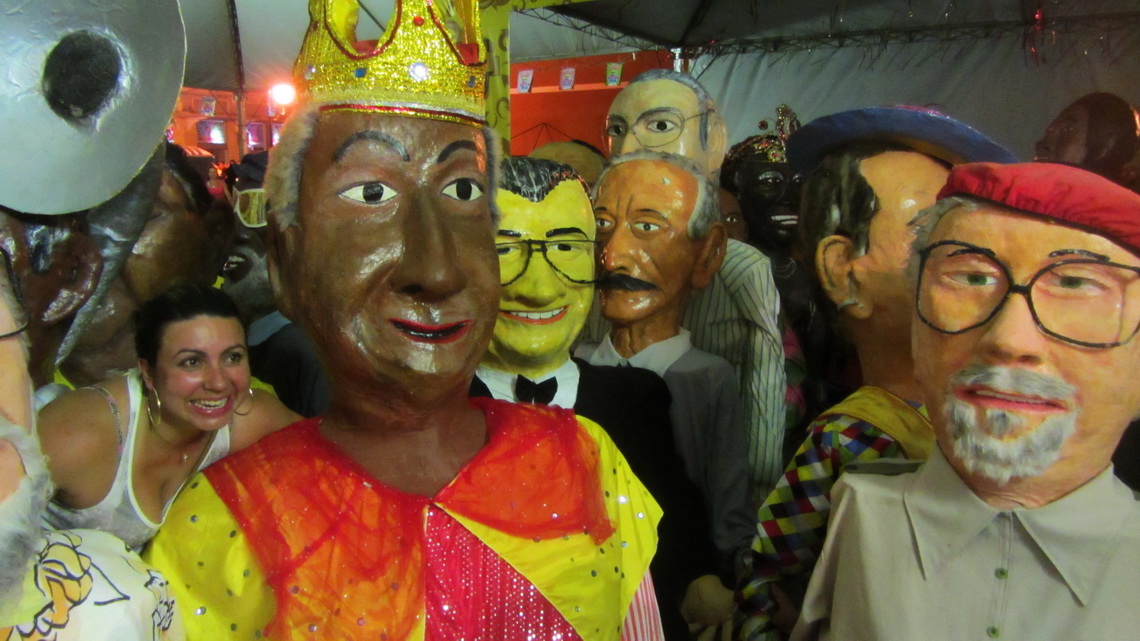 Irany has in Bombas, a quarter of Bombinhas, the most beautiful campsite we found in Brazil so far (GPS coordinates: S27° 08.846' W48° 30.732', www.campingbombas.com.br). It is a very cozy place but usable only with tents. There we met a lot of nice people. We did several activities together with the younger couple Adriana and Elvis. Thank you very much Adriana and Elvis.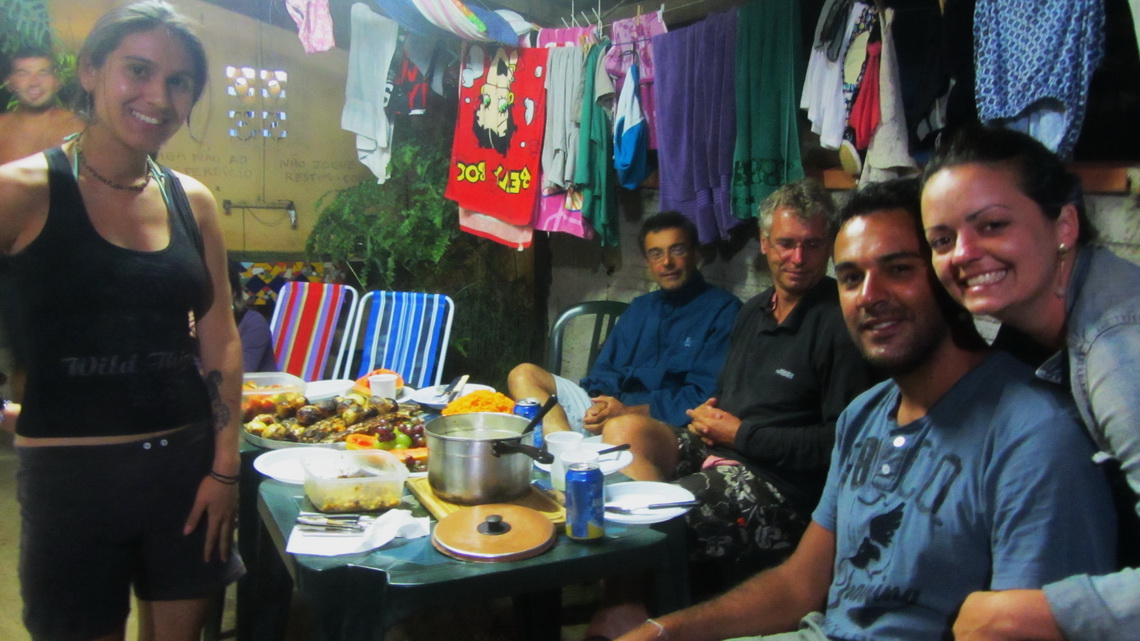 .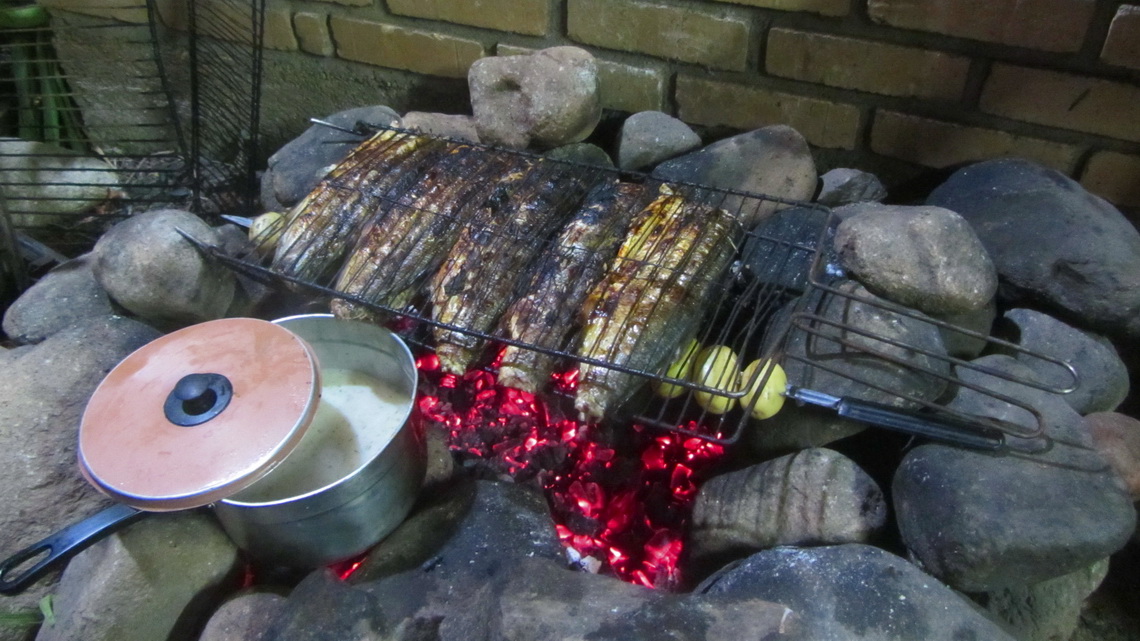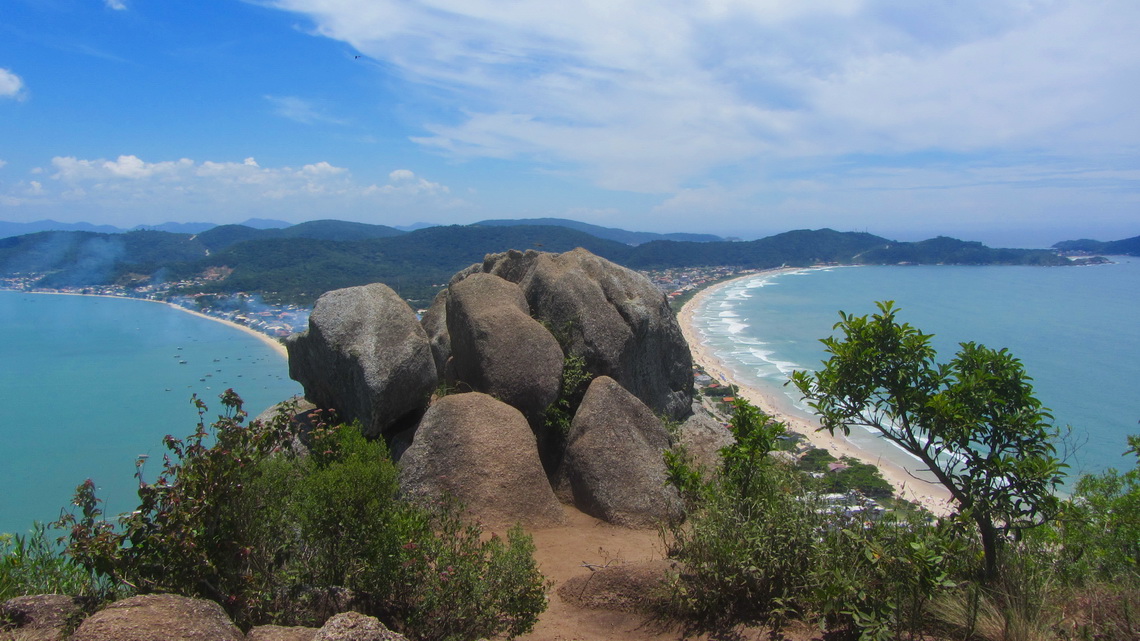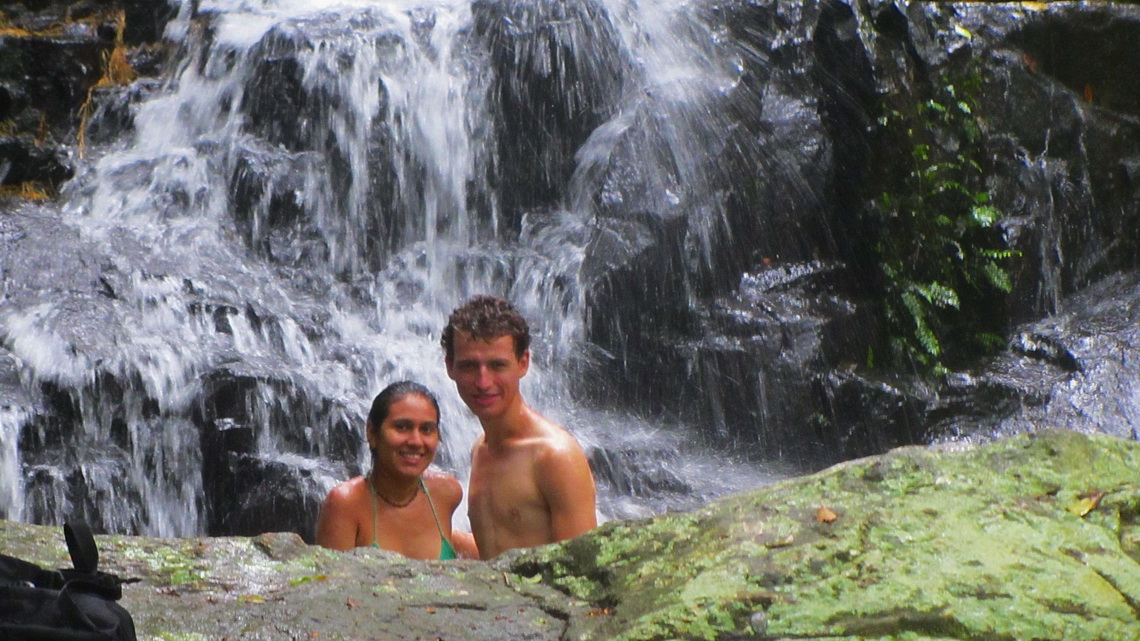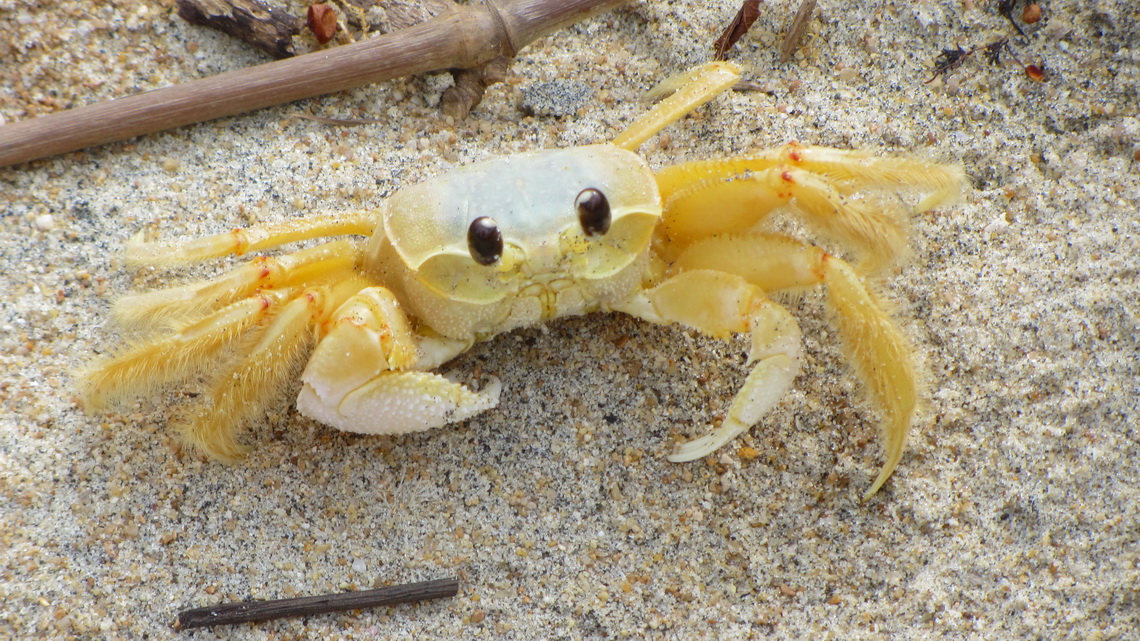 We were very happy when we got our car back after one month. But we had to clean it nearly four days because the dust from the grinding works was everywhere and it smelled heavily like a car workshop. Besides its relatively high price the campsite Camping Lagoamar in Garopaba (GPS coordinates: S28° 01.255' W48° 37.360') was an ideal spot for this task. We were so busy that other guests asked us if do not like to go to the beach (which we did on the 3rd and 4th day).
Due to the long stay on the beaches of Santa Catarina we decided to head directly to Argentina. Impressive were the mountains of the Rio do Rastro range with altitudes close to 2000 meters. There are a lot of tall Araucaria trees and it is the only place in Brazil with some snow in winter.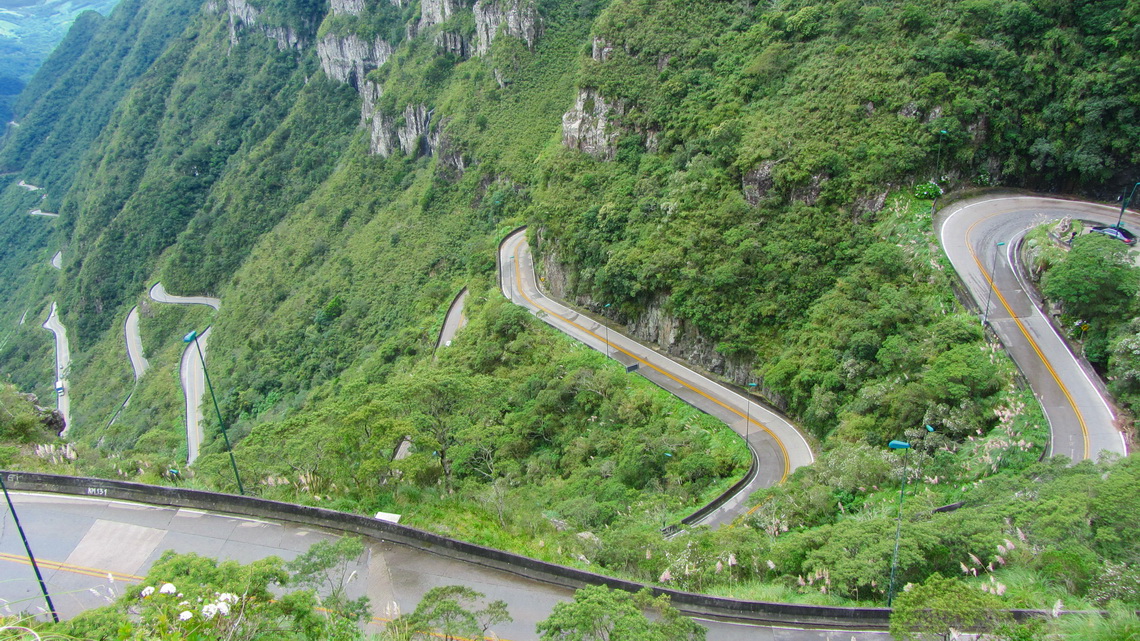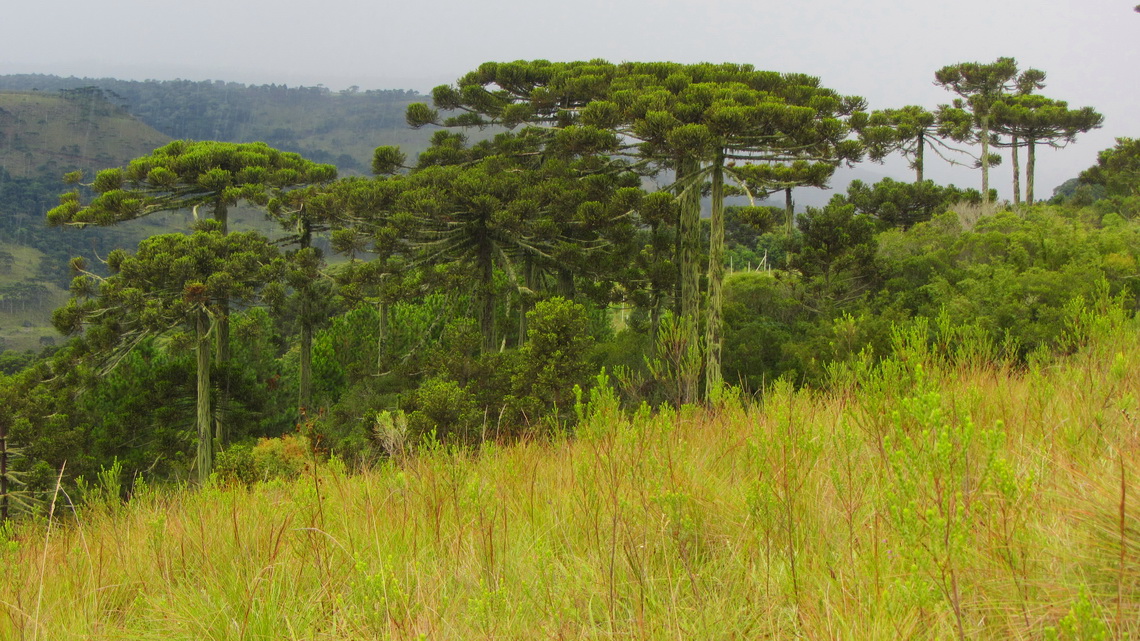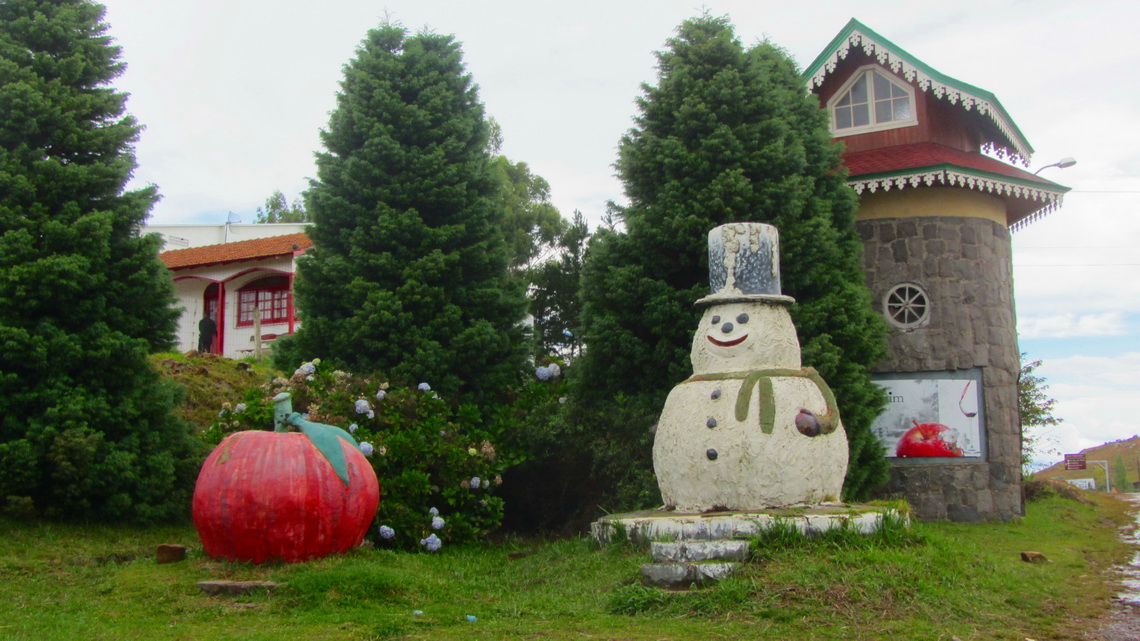 When we came on Sunday evening to the town Lagos a car stopped us and the people invited us for dinner and to sleep in their house. It was a younger couple which were going to make holiday in Germany, soon. We had a lot of fun, thank you very, very much Gisele and Roberto.
The Brazilian counterpart of the ancient Jesuit missions in Argentina (see article Northeast Argentina and Cascades of Iguazu, also for some background information) is in the northwest corner of the southernmost state of Brazil, Rio Grande do Sul. The best preserved and most fascinating ruins are in Sao Miguel das Missioes, which is a UNESCO world heritage site since 1984. At night we enjoyed a touching light show with a sudden end due to a power blackout.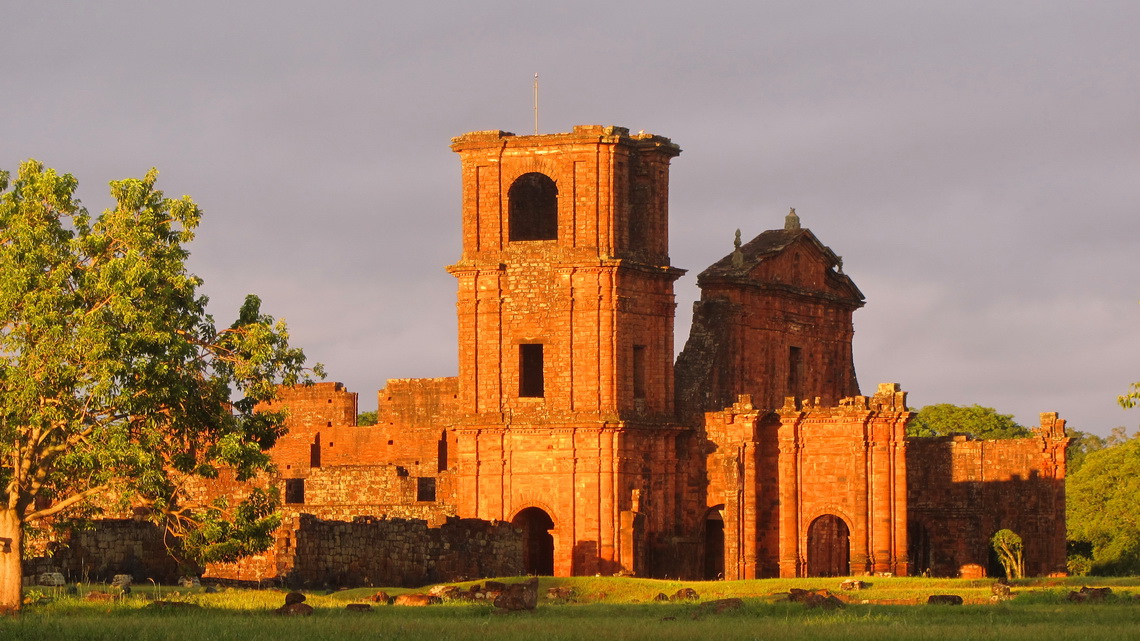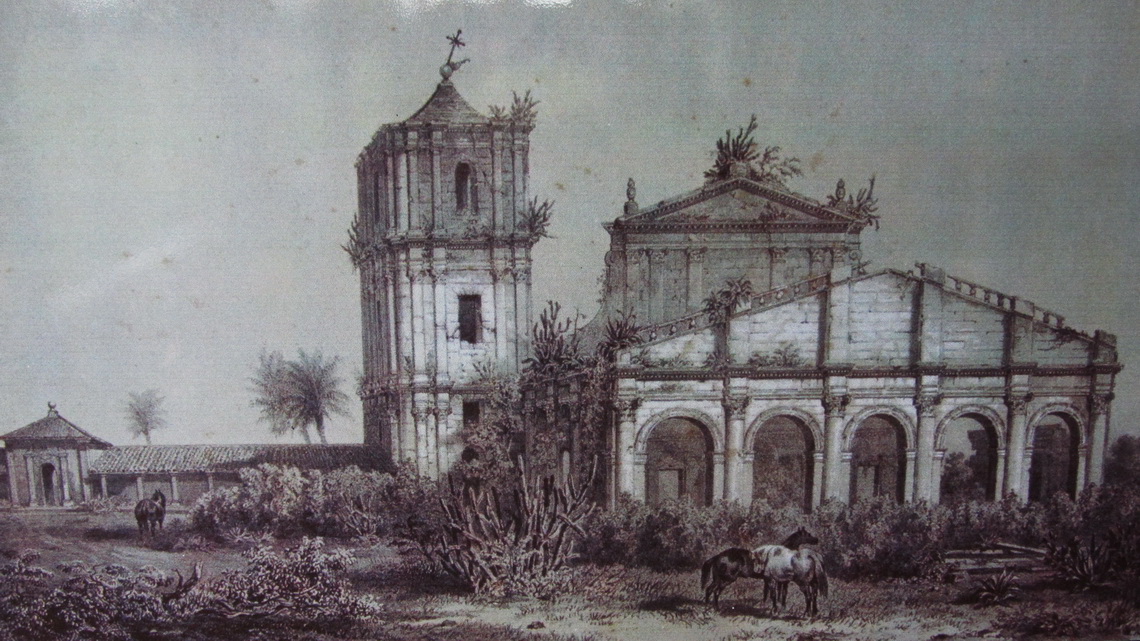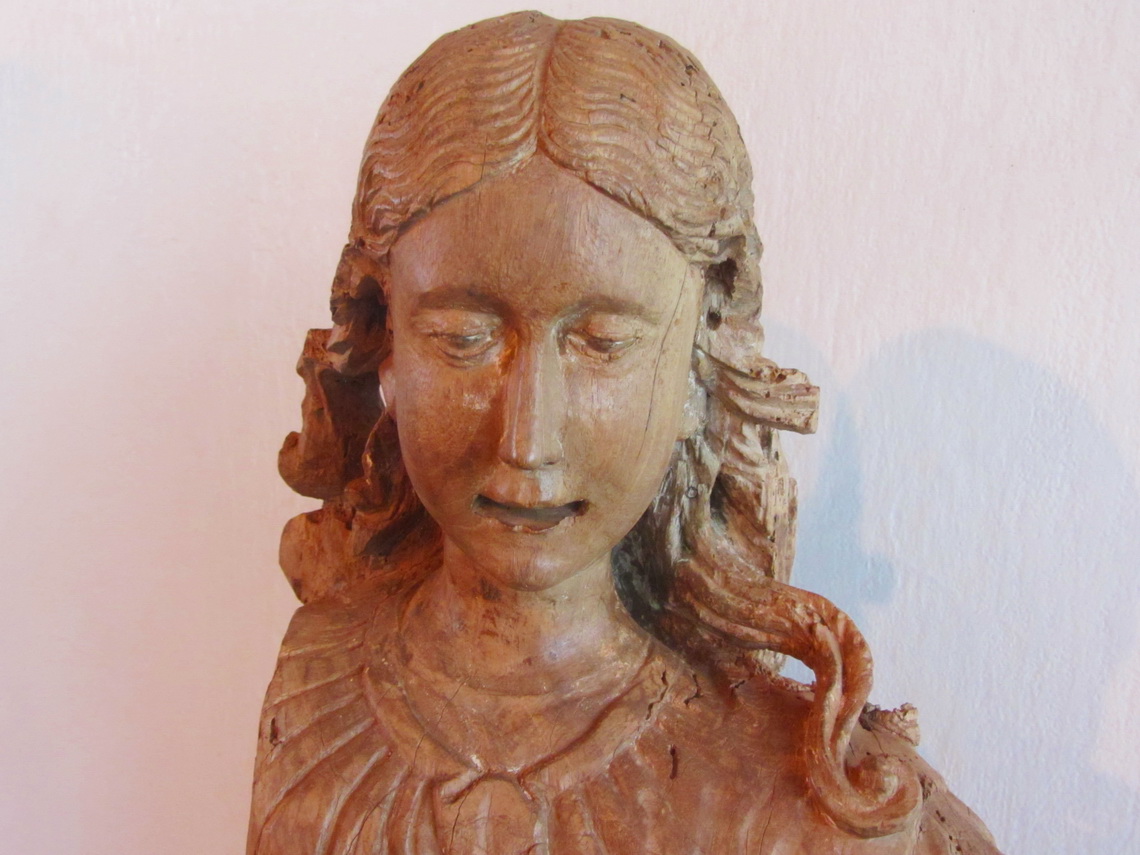 For more pictures, please click here            For a map of our itineraries, click here
To download the GPS coordinates file of Brazil, click here