Wednesday, 14 August 2013 23:39
Ancohuma is with 6427 meters sea-level the tallest peak around the largest lake of Bolivia and Peru Lago Titicaca which is with 3810 meters sea-level the highest navigable lake on earth. It is a ice and snow castle and the second highest summit of the awesome mountain range Cordillera Real of the Bolivian Andes. Our dream was to achieve its top but we had bad conditions in the early morning like heavy snowfall, unusual high temperatures and groundless deep snow. Consequently we decided to turndown at 6256 sea-level below the last steep slopes. Especially we didn't want to accept the serious risk of avalanches. Nevertheless this trip was an outstanding nice experience for us.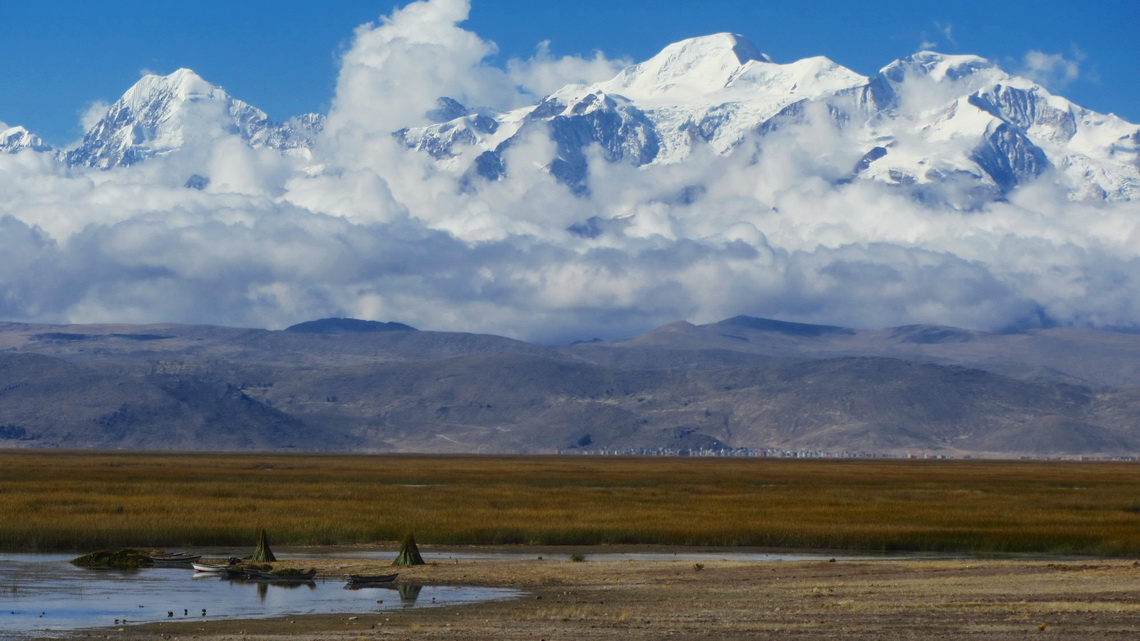 The tour to Ancohuma starts in Sorata, a pleasant and warm village on the eastern slopes of the Cordillera Real at 2700 meters sea-level. After struggling with its narrow and steep streets we found the heavenly campsite Altai Oasis with wonderful people (GPS coordinates: S15 46.179 W68 39.306). Johny and Simon thank you so much for your extraordinary support and creating this marvelous place.