Wednesday, 03 December 2014 02:56
The volcanos Pichinchas are located few kilometers West of Quito, Ecuador's capital. Besides their proximity to Quito it is a remote and pristine area in altitudes higher than 4000 meters with excellent mountaineering capabilities. The highest summit is 4794 meters high Guagua Pichincha - new Pichincha, which erupted in the year 1999 and covered the 2 million city Quito with a thick layer of ash. Marks of this incident are still clearly visible and Guagua Pichincha has a huge caldera with many smoking and stinking points.
The second main peak is the rocky Rucu Pichincha - old Pichincha, which can be accessed easily from the funicular TeleferiQo, a main attraction of Quito which brings you up to 3950 meters sea-level in few minutes. We did the marvelous traverse between these two peaks - a wonderful two days hike.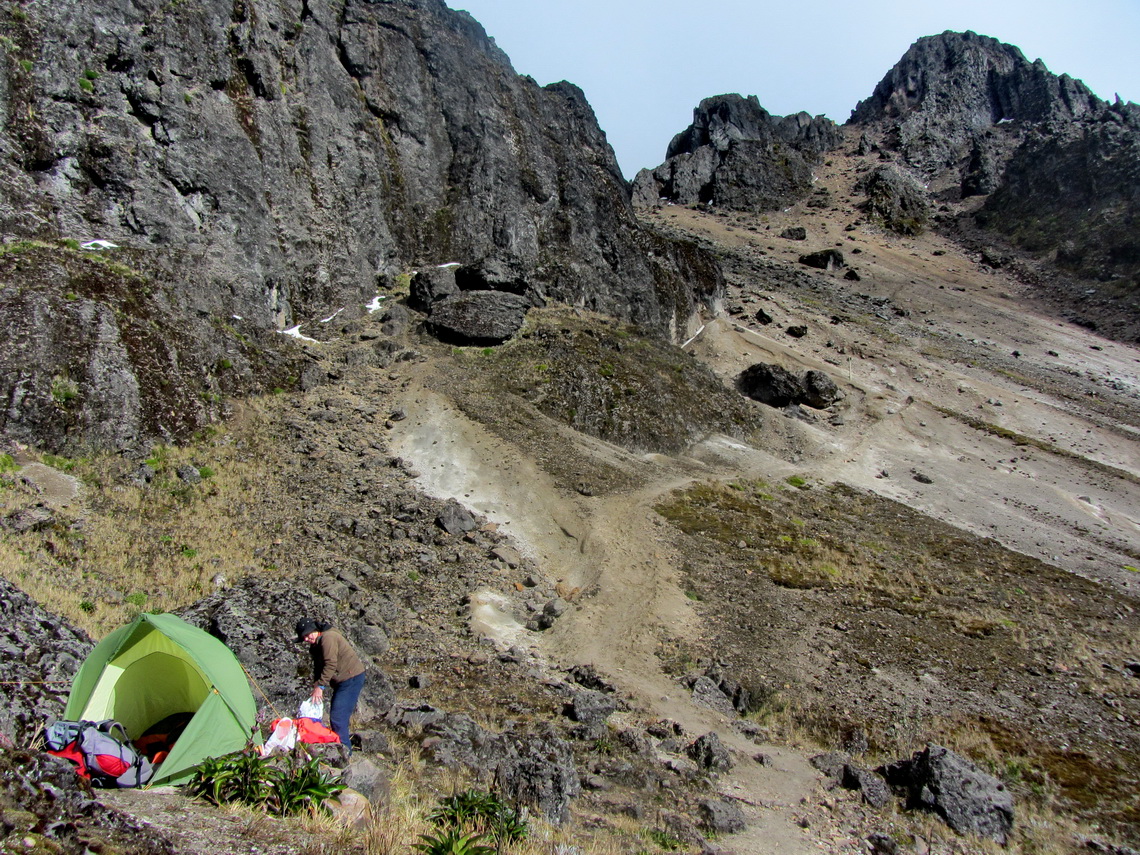 When we came back to Ecuador in autumn 2014 we visited primary the beautiful Pacific coast South of the medium sized town Manta with the stunning Machalilla National Park. Our base in October and November 2014 was the cozy Finca Sommerwind on shore of Laguna Yahuacocha nearby Ibarra because we had trouble with our car, again.