Vietnam has beautiful mountains in the North including 3143 meters high Fansipan which is the tallest peak of Vietnam and also of Indochina which includes Laos and Cambodia, too.
We arrived in busy Hanoi on December 18th 2019 which is the capital of Vietnam and the the northern metropolis of Vietnam with more than eight million inhabitants and probably more little bikes. Crossing the street of its old town is a real challenge due to the incredible extensive bike traffic. Many of its streets, churches and markets were nicely decorated.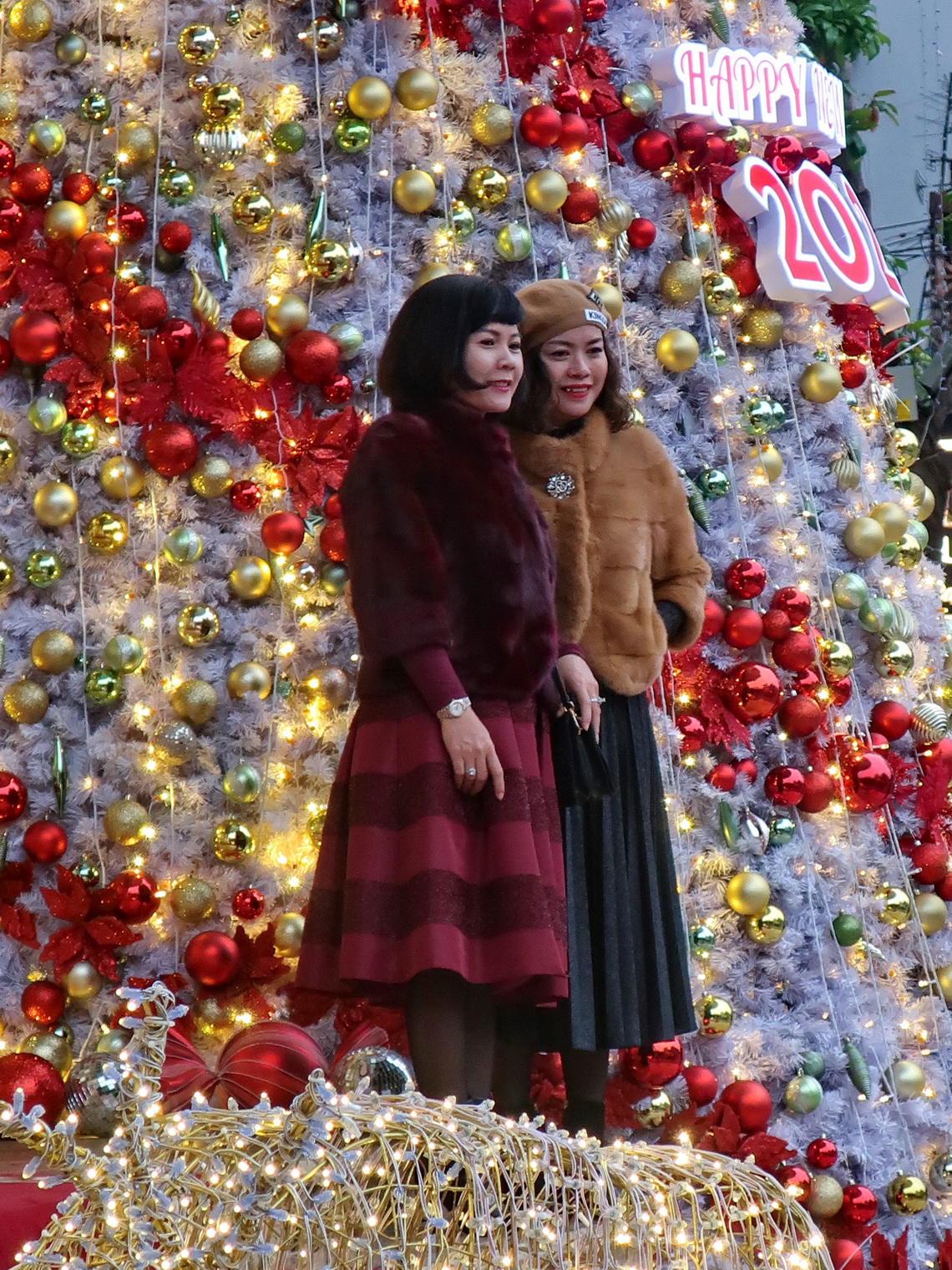 Two days late we took the comfortable night train to Lao Cai and continued to nearly 1500 meters high Sapa with the bus early in the morning. It was cold and foggy when we arrived but the weather forecast was excellent for the next days. The Sapa Hill Sapa Homestay was an outstanding hostel managed by two younger Ladies which did everything to make our stay pleasant.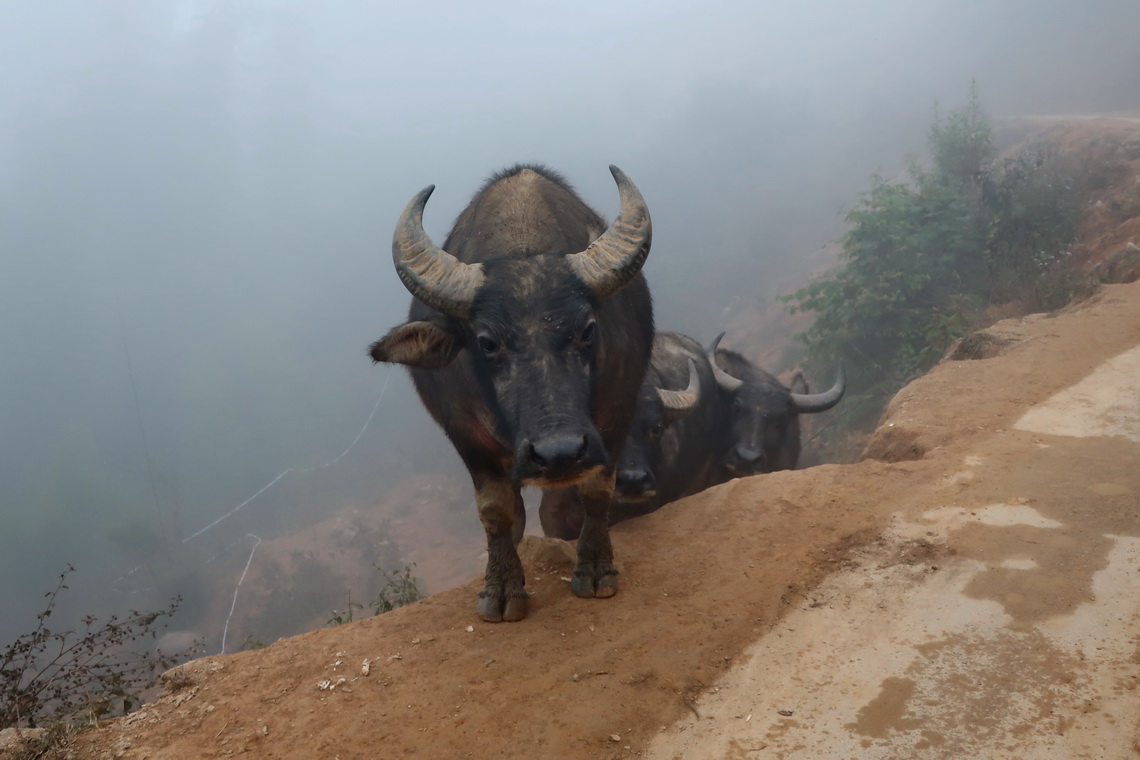 In Sapa we climbed up Ham Rong Mountain (1903 meters sea-level) and Fansipan, which is the roof of Vietnam. Originally we wanted to climb the latter without the usage of the recently built cable car but it turned out that we need a guide and it is much more expensive. Thus we took the exciting cable car and hiked the upper part to the summit which is adorned with many pagodas and statues.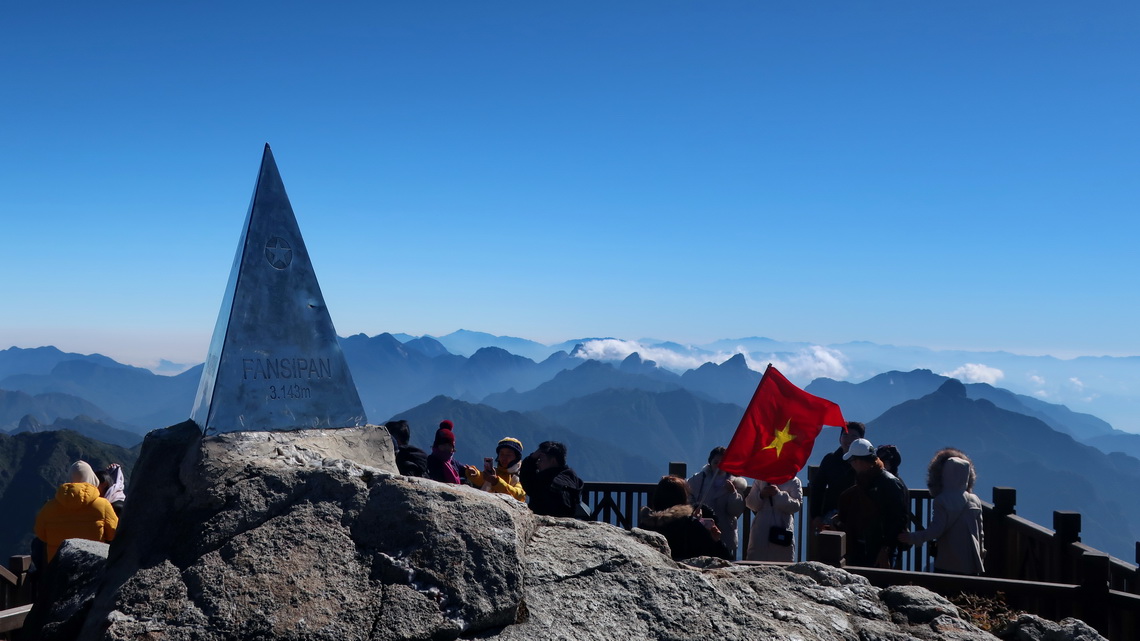 Another superb hike leads to the rice fields in the valley south of Sapa and to the little village Cat Cat, which is a popular destination for tourists. Our trails are included in the GPS coordinates file of Vietnam.

After spending Christmas Eve 2019 in Sapa the weather forecast for the mountains was cold and rainy. Consequently we returned to Lao Cai and took the sleeping train to Hanoi because we intended to go to Ninh Binh where the temperatures were much higher predicted. It is located approximately 100 kilometers South of Hanoi close to the coast.
Lao Cai is a typical border town with busy markets and a lot of people strolling around. Human traffic on the border was heavy from China to Vietnam but vice versa very low.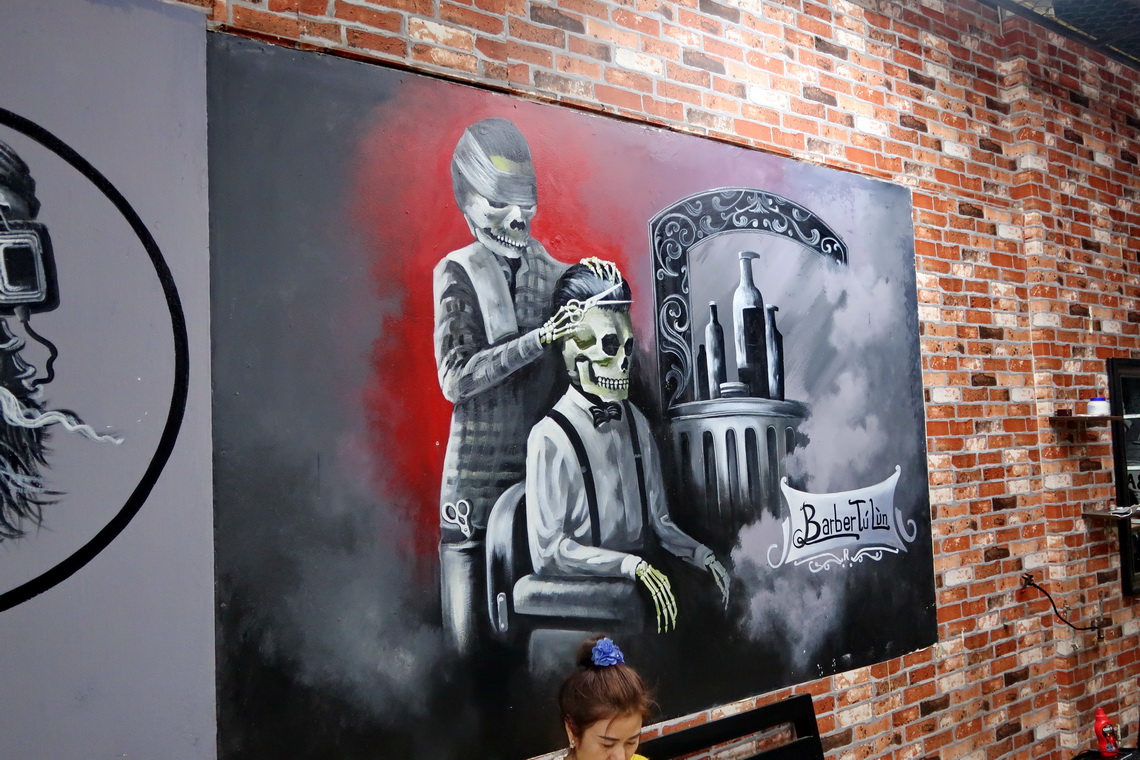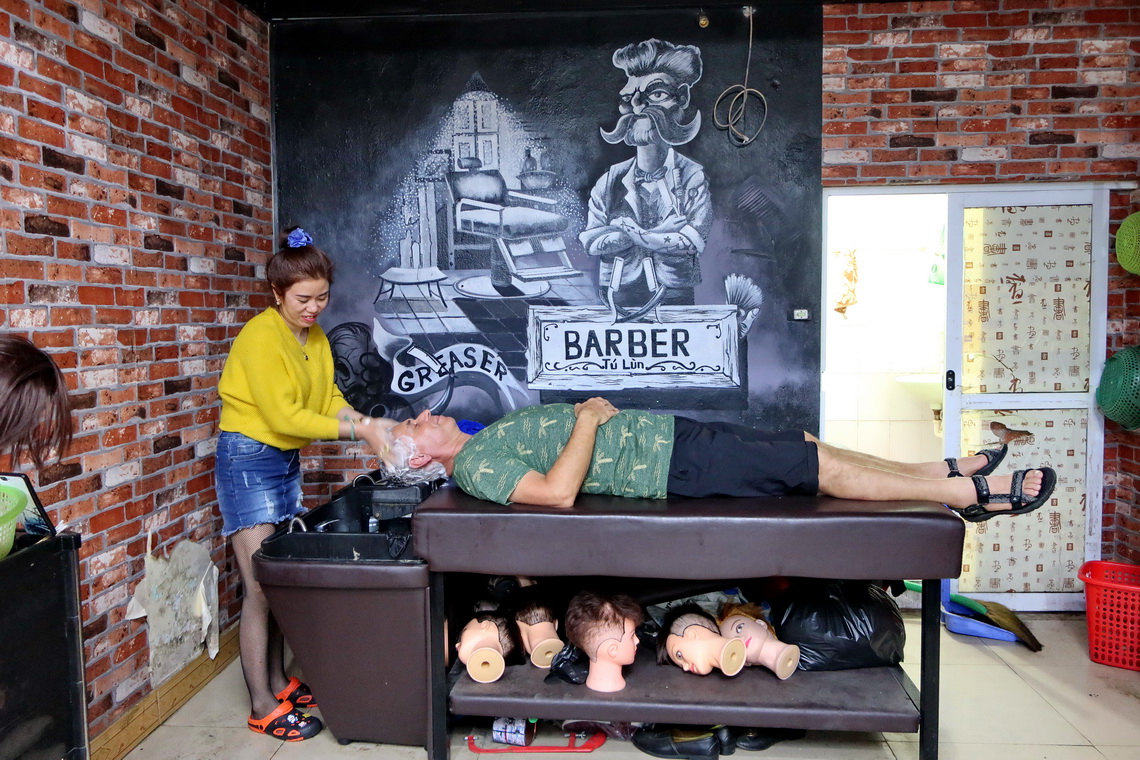 We had to wait few hours in Hanoi for the train to Ninh Binh. Thus we visited the interesting and touching Vietnamese Women's Museum.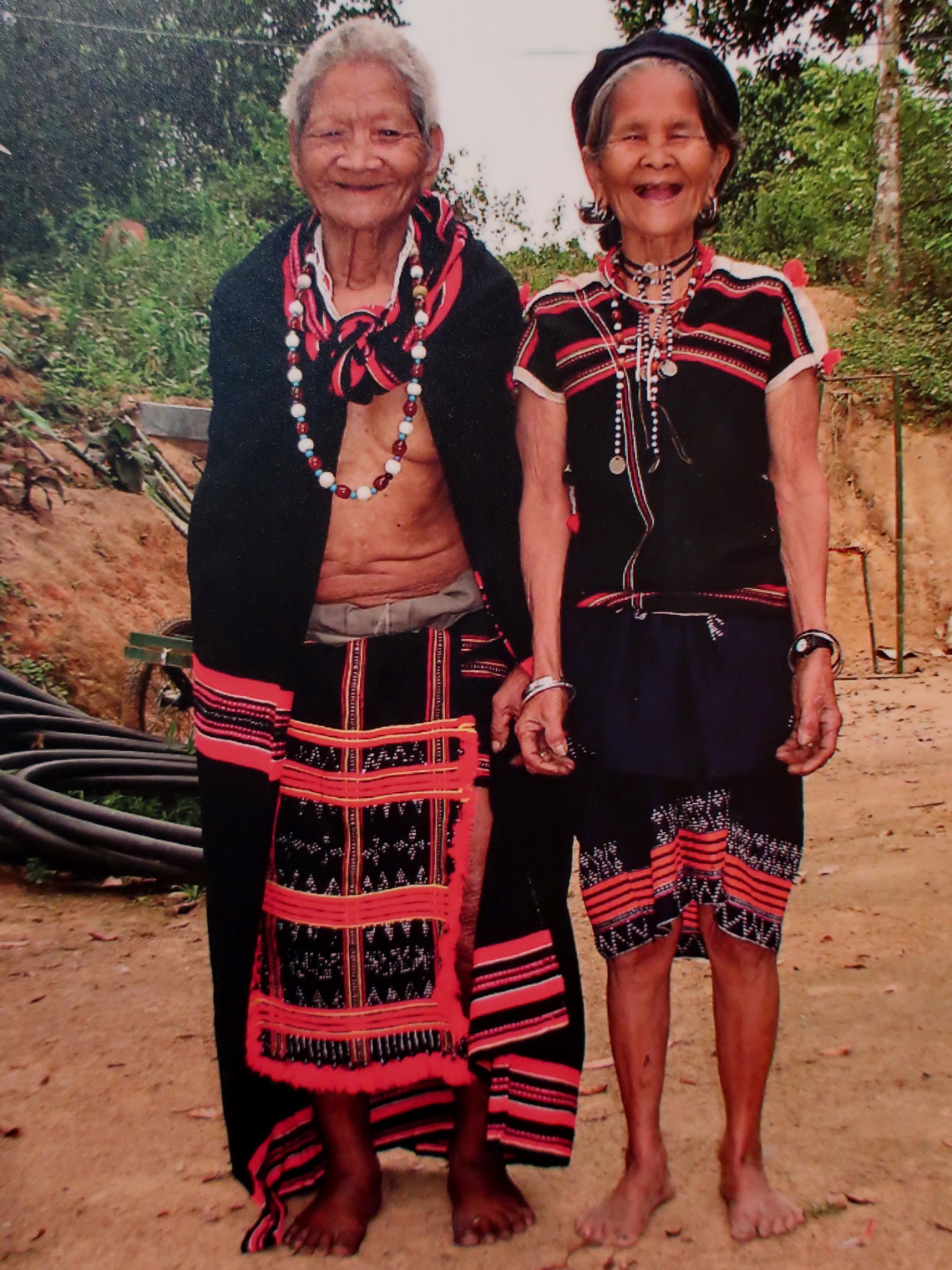 Ninh Binh is a nice medium -sized town to explore on foot. We rented bicycles to visit the Mua Cave and the Tam Coc river which is famous for boat riding. Close to the Mua Cave is the 121 meters high mountain Lying Dragon which is short and popular hike.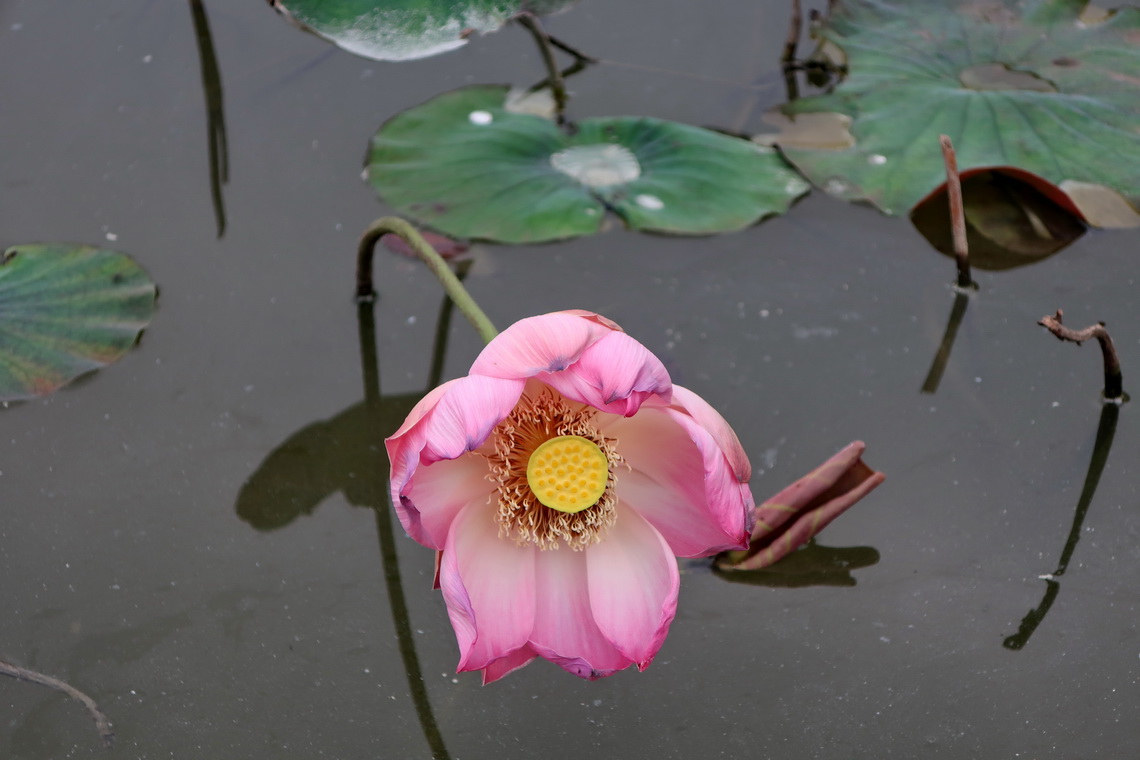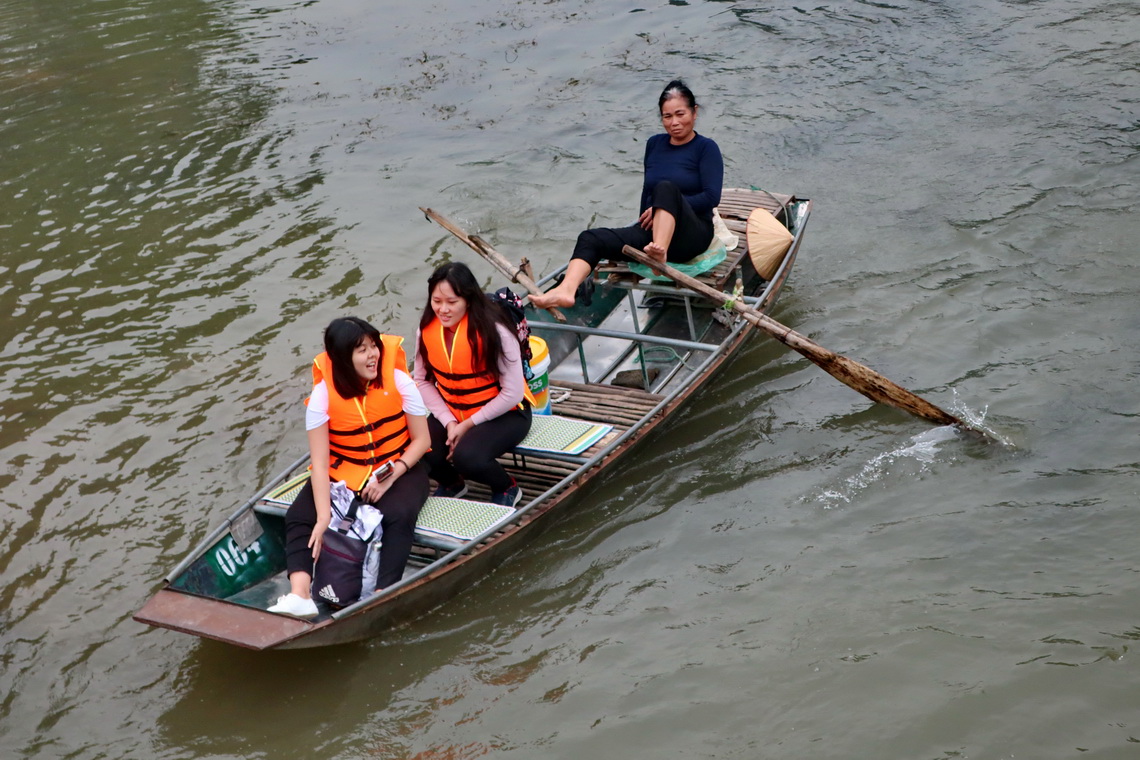 We were more than happy that Marion's sister Jutta and her husband Hermann joined us. Again, we returned to Hanoi to pick them up and to explore the inner city together.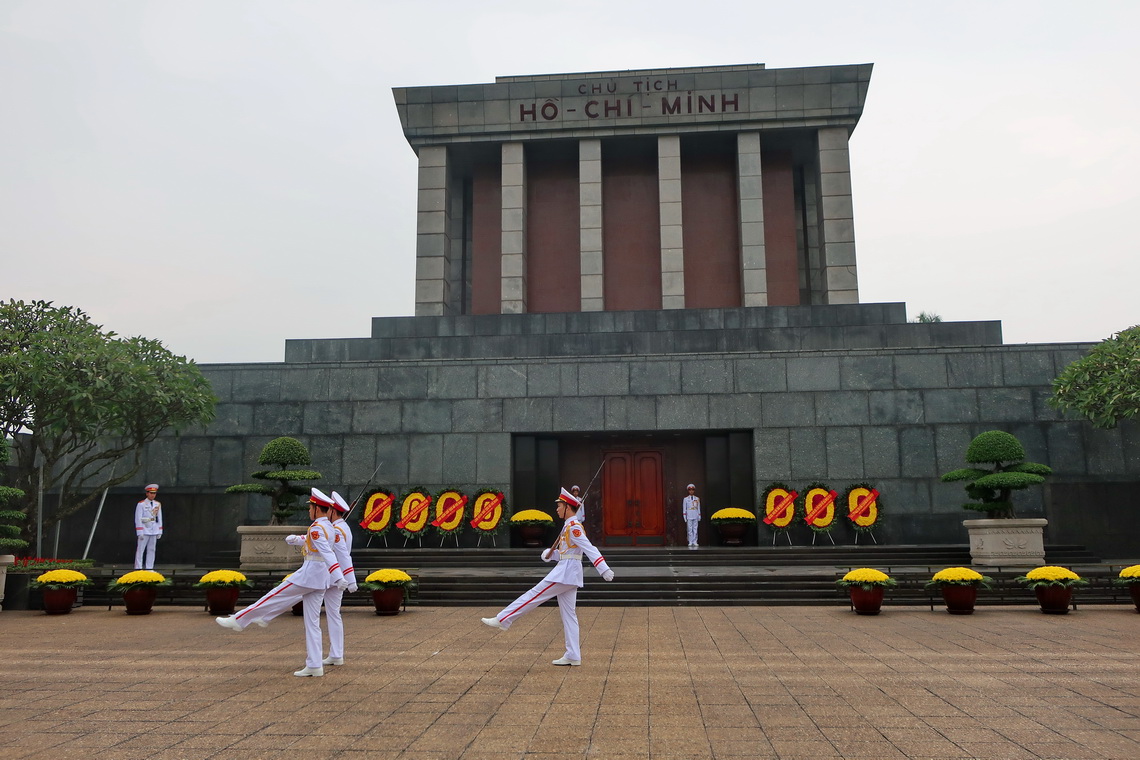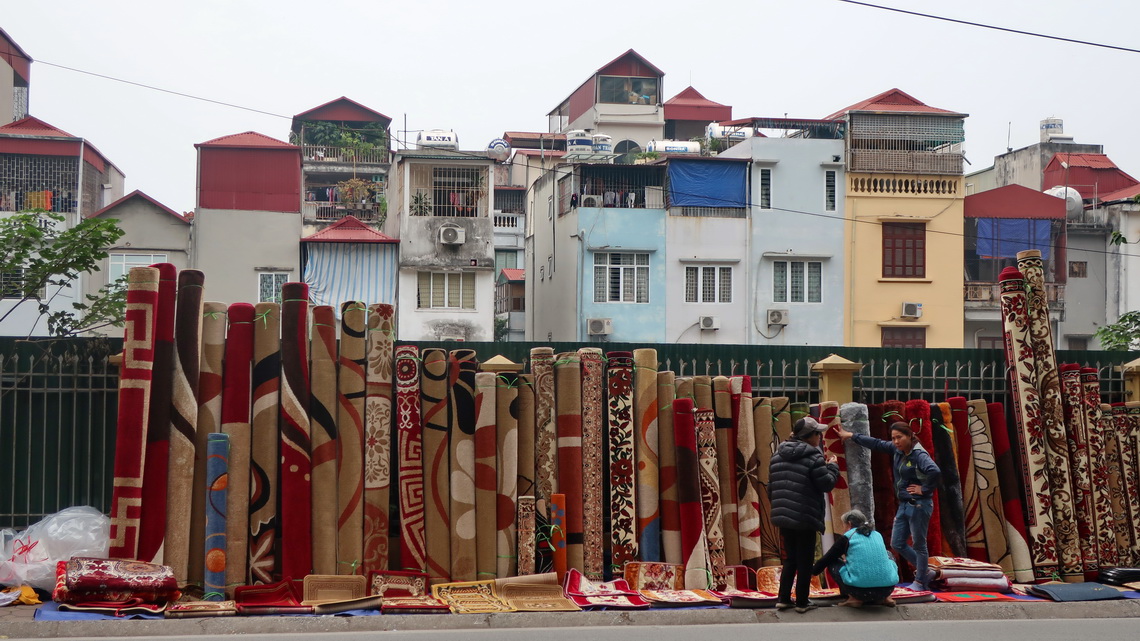 New Years Eve in Hanoi was a nice and peaceful experience. In the evening lots of people were gathering around Hoàn Kiem Lake in the center. There was just a little fireworks at midnight but the laser show was very impressive.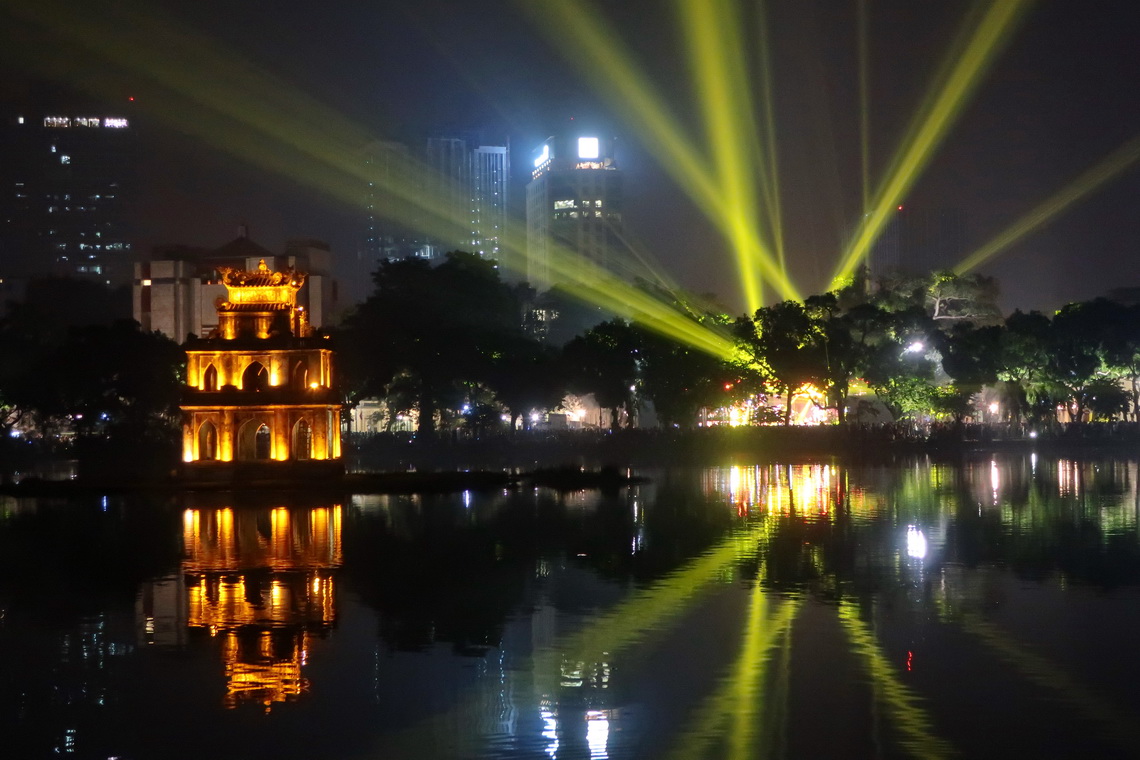 On January 1st 2020 we took the bus and ferry to the island Cat Ba which is the largest island in the famous Halong Bay. We did the usual boat trip including a kayaking in a cave, swimming in the Ocean and a visit of Monkey Island where we climbed up its rugged peak. Beautiful is the Cat Ba National Park in the center of the island which provides two superb hikes including 225 meters high Dinh Ngu Lam Peak. Outstanding was the Venus Hostel in Cat Ba City with an extraordinary good service.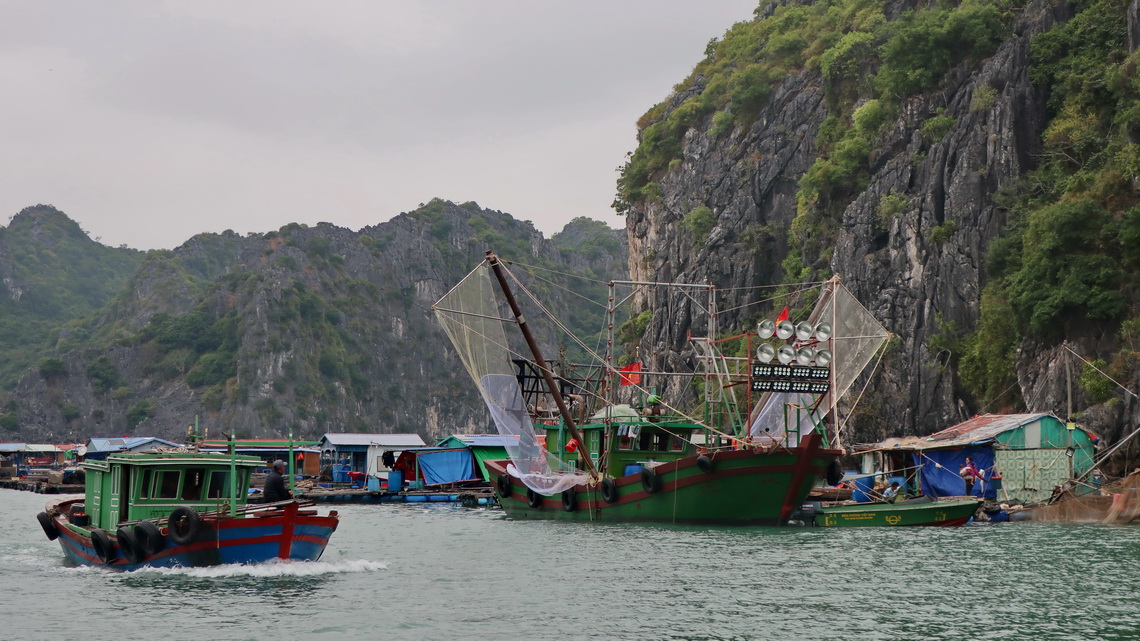 Thanks to the Venus Hostel we got reasonable night train tickets to Dong Hoi in central Vietnam on its narrowest part between the Ocean and Laos (just 40 kilometers). We had a cozy compartment together and slept well. Besides its beaches Dong Hoi has no major attractions but it is close to the Phong Nha Ke Bang National Park which is a UNESCO World Heritage Site. It is famous for its limestone rocks and caves.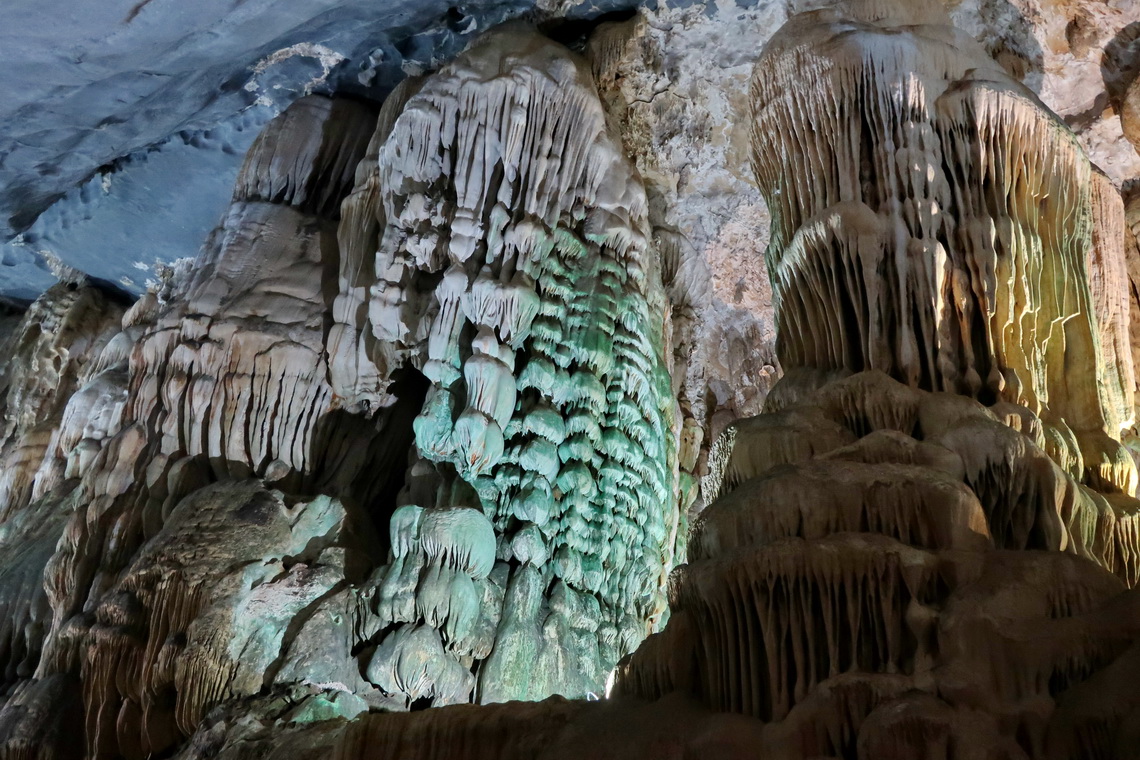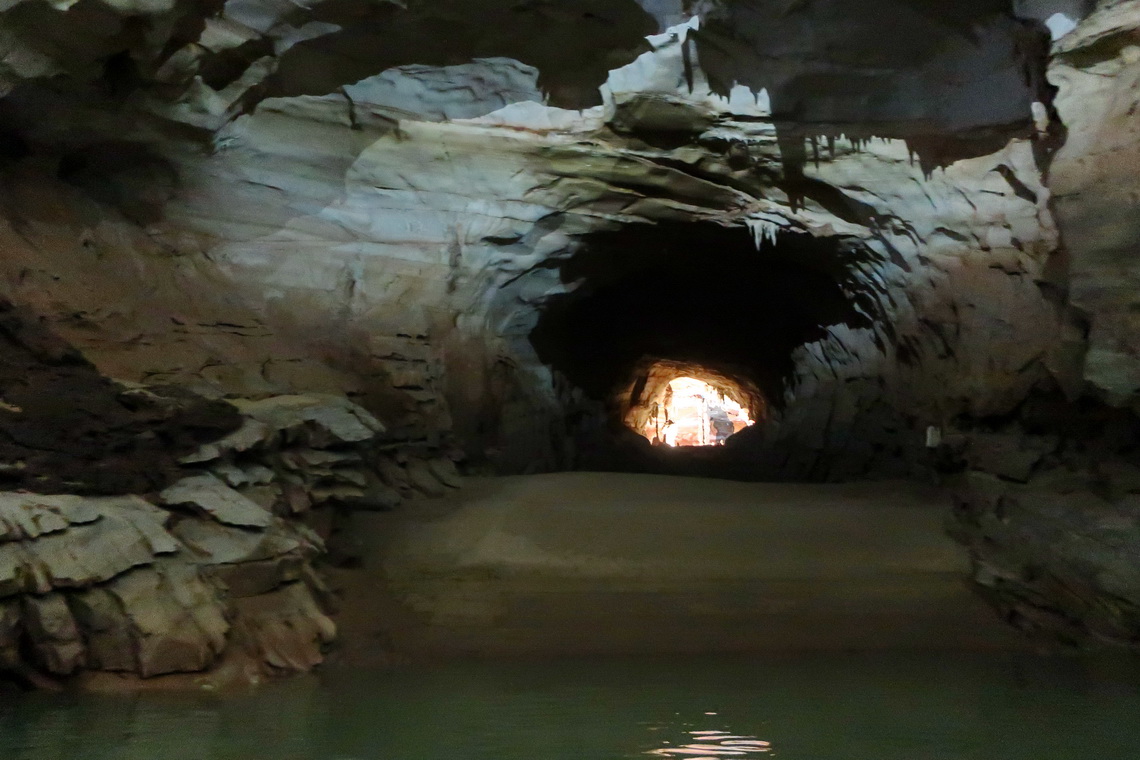 Lovely Hue was the capital of ancient Vietnam till 1945. Its old town is very nice and it has a large pedestrian area which is very pleasant. Famous is the 19th century huge citadel  which was the Emperor's home.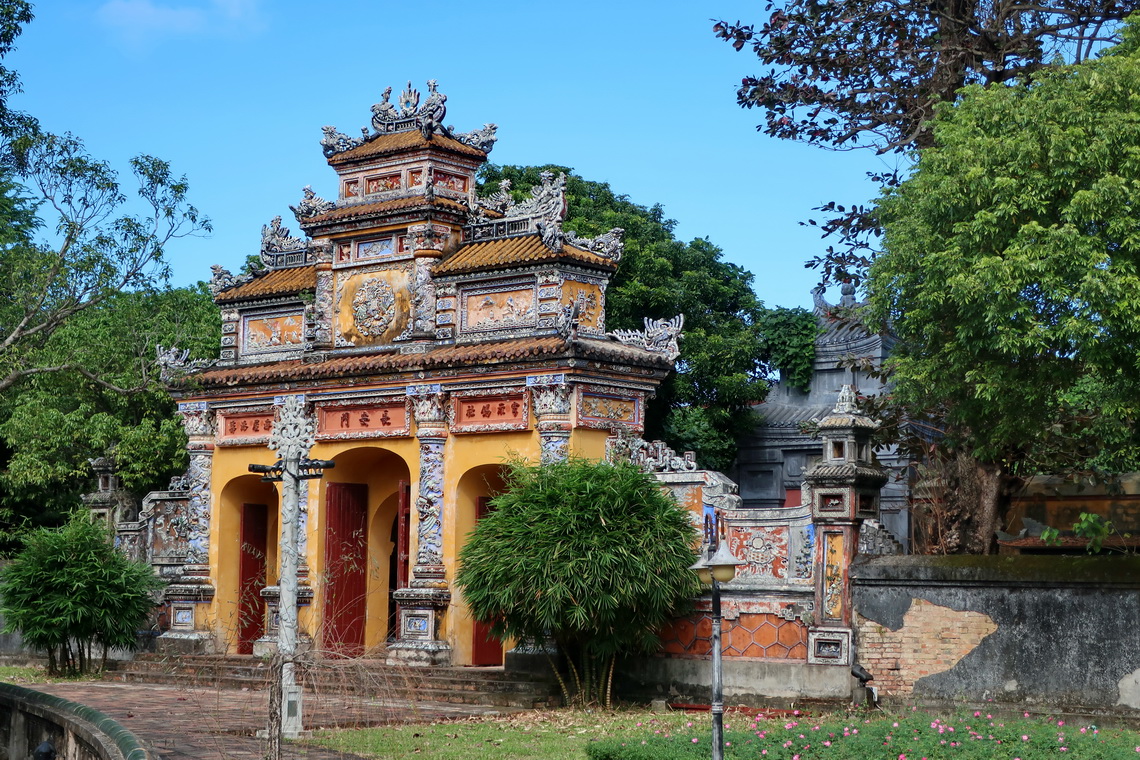 There is a lot of history in Hue and its surrounding. We rented bicycles and pedaled to the royal tombs of the Emperors Minh Mang and Khai Dinh. Sadly Hue was heavily impacted by the American War and suffered one of its longest and bloodies battles. We saw some remains on our trip like bunkers. It is mandatory to stay on beaten tracks due to still active mines!
We hired a private taxi to Hoi An to have some time because there are some nice attractions on the 120 kilometers long way. We hiked approximately 1 hour to a little peak from the Hai Van Pass which is the geological border between North- and South-Vietnam. Unfortunately it was misty like it is quite often the case. We swum on wonderful My Ke Beach in Da Nang, which is with 1.2 million people the third largest city in Vietnam. Finally we visited the Marble Mountains with its rugged peaks, holy caves and many pagodas.
Hoi An is a superb destination for tourists because it has wonderful beaches, a picturesque old city including a bigger pedestrian area and an awesome environment which is perfect for bicycling. We stayed three days in the cozy Chau Plus Homestay which is managed by a very friendly and helpful Lady. Another highlight for us was the Nam Hai Restaurant on Cam Kim Island where we enjoyed real Vietnamese country life.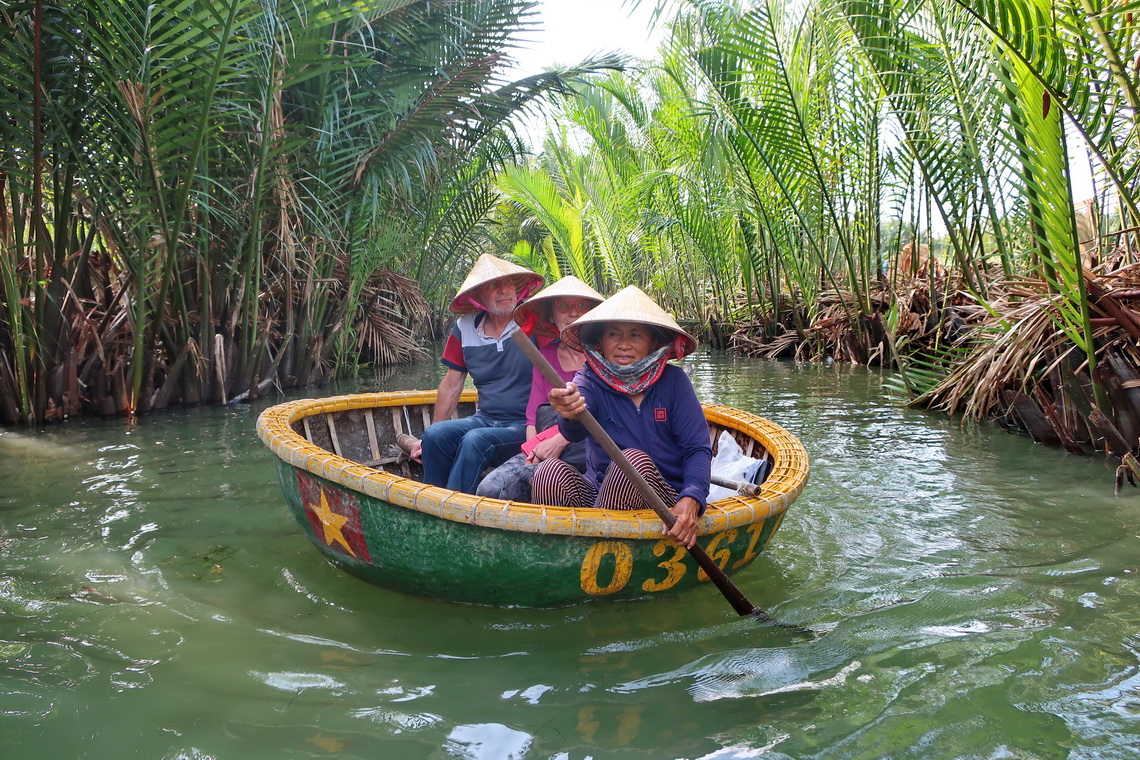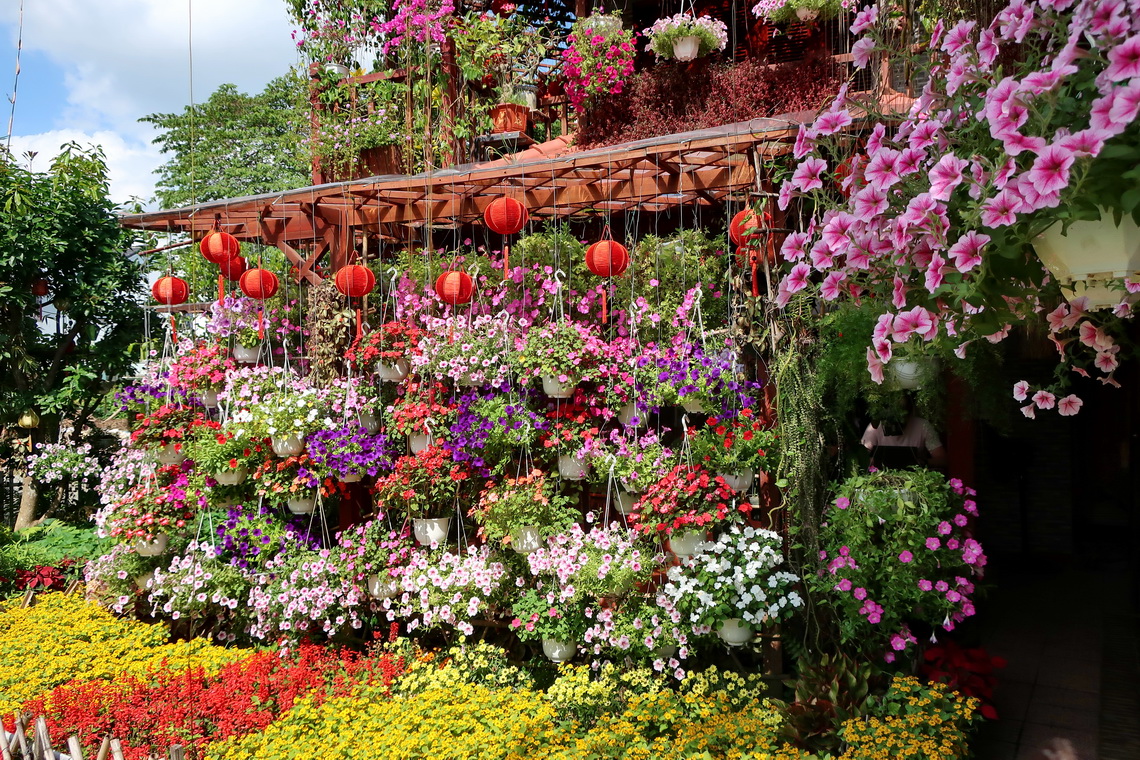 Unfortunately our visas expired and we had to say sadly goodbye to Vietnam. We returned to Da Dang and flew via Hanoi to Luang Prabang in Laos on January 15th 2020.
Many of our waypoints including all hotels and most of our trails are included in the GPS coordinates file of Vietnam
For more pictures, please click here                               For a map of our itineraries click here