Volcan Calbuco is one of the most active in Chile. Its last major eruption was in the year 1961. The outburst of 1893 blew up its summit cone. Thus its shape is not so perfectly like the neighboring Volcan Osorno, which is supposed to be one of the most beautiful mountains on earth. Both volcanoes are located close to the lake Lago Llanquihue in the marvelous Lake District, the X region of Chile. Puerto Montt is its capital, a bustling city of more than 120,000 people and situated on the north shore of the fjord Seno de Reloncavi. 20km North of Puerto Montt is one of the major tourist destination in southern Chile: Puerto Varas on the southwest side of the huge Lago Llanquihue. Both towns have obvious Austrian, German and Swiss influence like the whole Lake District of Chile.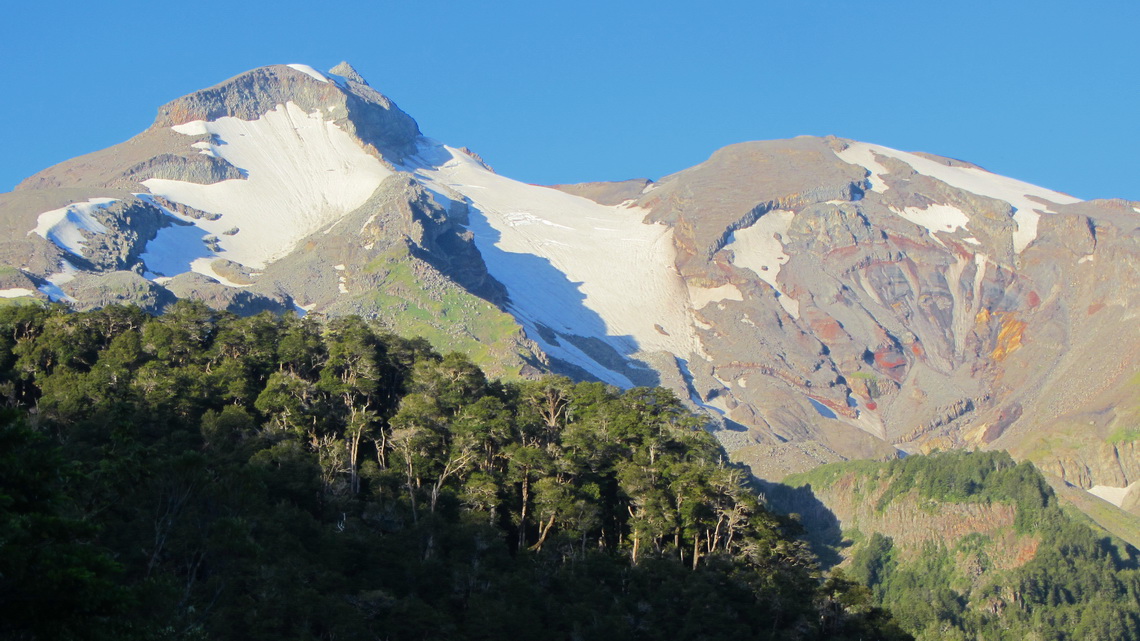 We arrived in Puerto Montt three days prior to Tommy's return fly to Germany in the morning of January 31st 2012 and it was raining cats and dogs. We used the time to visit Nuevo Braunau and Puerto Varas, which have also some beauty at bad weather.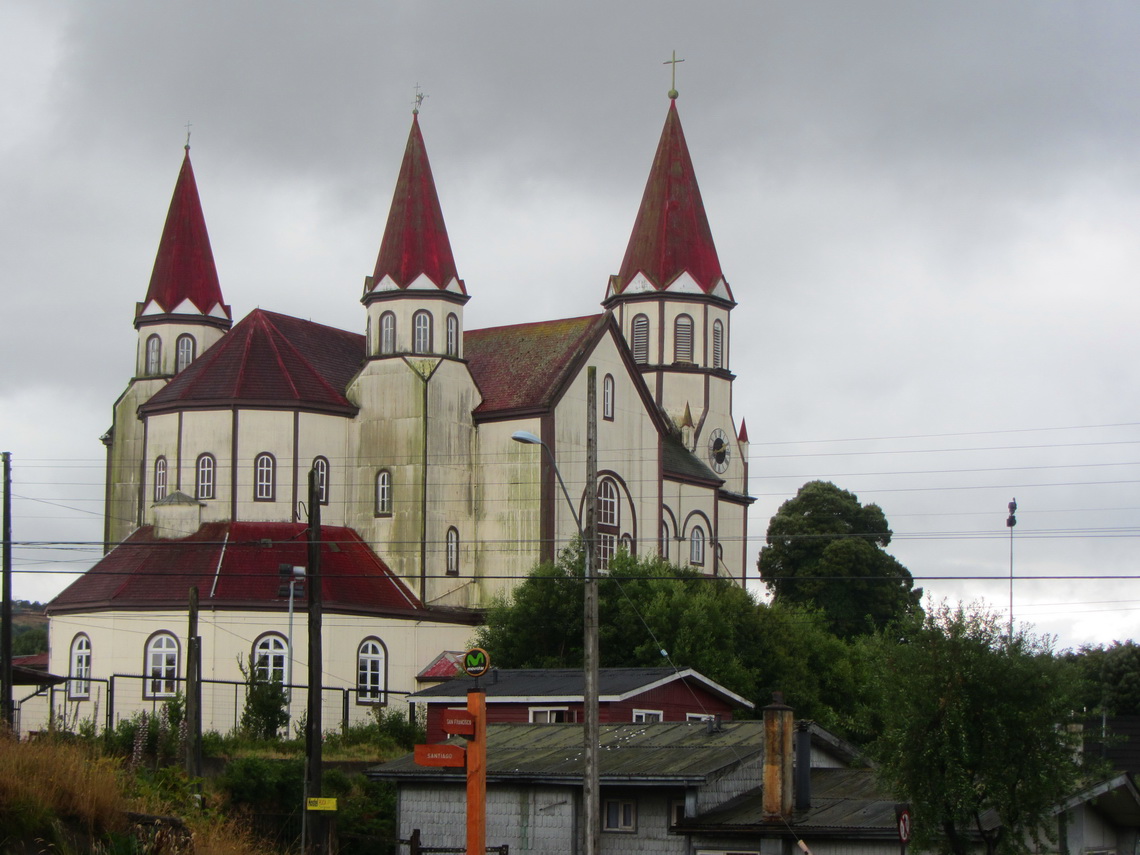 Fortunately the weather became sunny on Tommy's last day with us. We strolled a little bit in Puerto Montt and celebrated in an excellent seafood restaurant in the fishing port of Angelmo, which is the most famous part of Puerto Montt.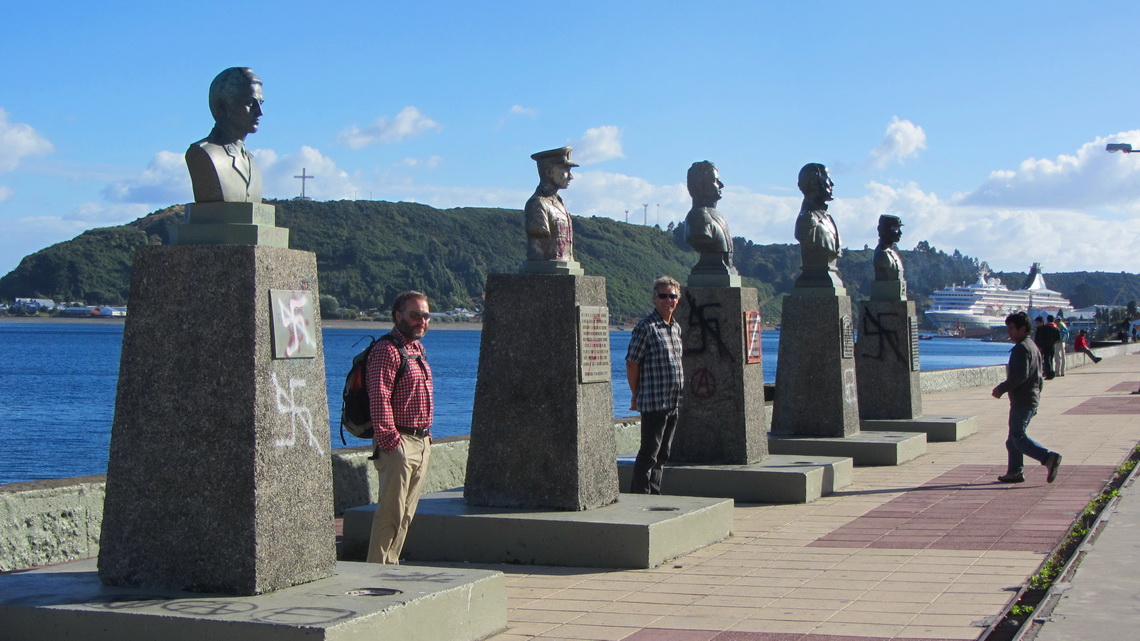 The weather forecast was fine for the next days and we headed to the southern base of Volcano Calbuco, close to the lake Lago Chapo. According to our Rother guidebook Patagonia it is an easy two day trip. Despite it relatively low altitude of 2003 meters, crampons and ice-pick are recommended because there are some not very steep glaciers on the top. We could stay the night in our car at the start of the hike (GPS coordinates: S41° 23.672' W72° 38.346').
Bullshit, we did not need our ice equipment because the ice fields were extremely steep. Besides it was very dangerous to reach them because we would have cross steep slopes with very loose scree and large stones - suicidally!
But first we hiked with heavy backpacks including crampons and ice-picks 5 hours to the beautiful hut (GPS coordinates: S41° 20.715' W72° 38.117'). We were totally alone; so we could place our tent inside the hut. It was still very wet from the rain few days ago. The advantage of the rain was that we found water on a running stream few minutes away from the hut, which is usually dry. Close to this stream there was another group of Chileans from Norway in a tent.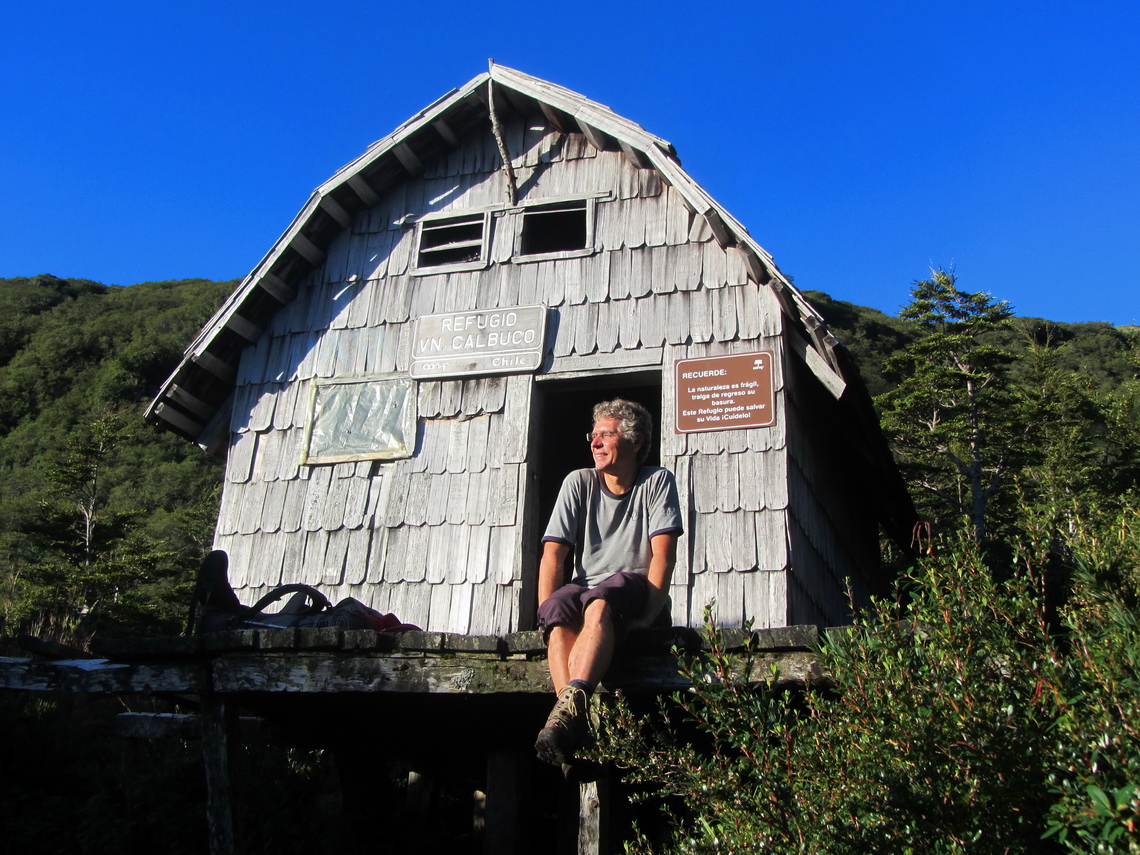 We started the ascent early in the next morning. First we had to fight through dense forest on a deep and slippery path. After the end of the vegetation a steep and very hard snow field came but we could bypass it. A more than 50 meters high wall followed and we saw the Chileans searching for a way. When we arrived at this wall they looked a little bit disappointed: Either it is too dangerous (see above!) or too difficult - serious rock climbing in the 3rd / 4th grade with some large and very loose boulders. We checked the situation, confirmed it and decided to return.
The Chilean group started their descent and we made a rest. Suddenly we saw a group of a girl and two men coming up. Maybe they know the right way - we wait!
Indeed it turned out that a younger Brazilian couple, Carolina and Alejandre, had hired the mountain guide Jose. They invited us warmly to come with them. Thank you so much, Carolina, Alejandre and Jose.

First Jose asked us to stay some minutes that he could check the best way to the summit plateau. We we returned to the rocky wall he had placed a fixed rope. It was still very tough to climb up this wall but we were secured perfectly. There was a small overhang, were we grabbed into the rope. Marion used a sling for an additional step. A broad slope followed to the summit pinnacle, where some easier climbing was also requested. The views were terrific and everybody was happy (GPS coordinates of the summit: S41° 19.945' W72° 37.091').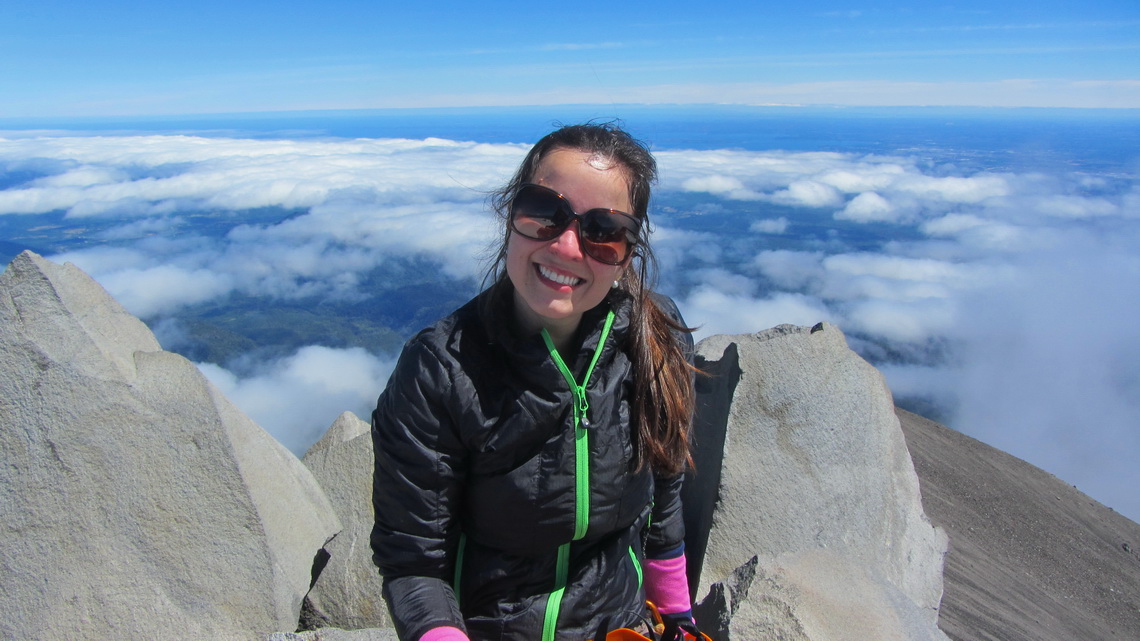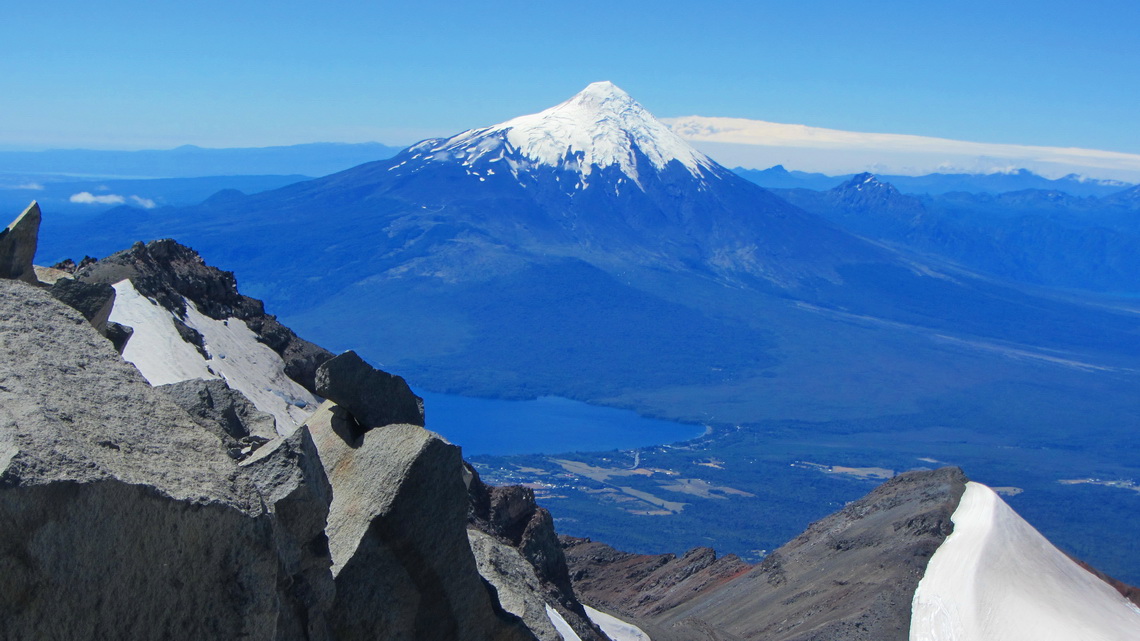 The way down endless - more than 1800 vertical meters. It was almost dark when we came to our car. We would like to point out that we had not reached the summit without the help of Jose. If you need a mountain guide in this area, we strongly recommend him. His organization is Huella Andina Expeditions, see www.huellandina.com. He speaks very good English and German, too!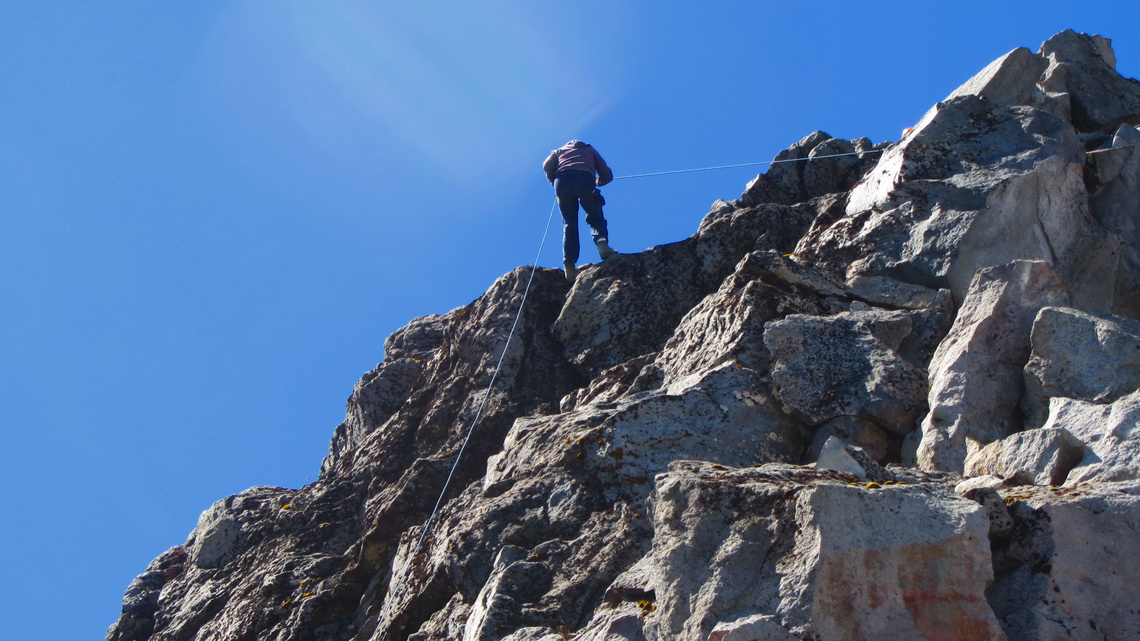 Of course we wanted to climb up also the beautific Volcan Osorno, which is heavily glaciated. We considered to do it with Jose, but he told us that the CONAF (the Chilean Organization for National Parks) has closed it due to the hot weather in the last weeks. It is a catastrophe for him because most of his clients want to climb Volcan Osorno.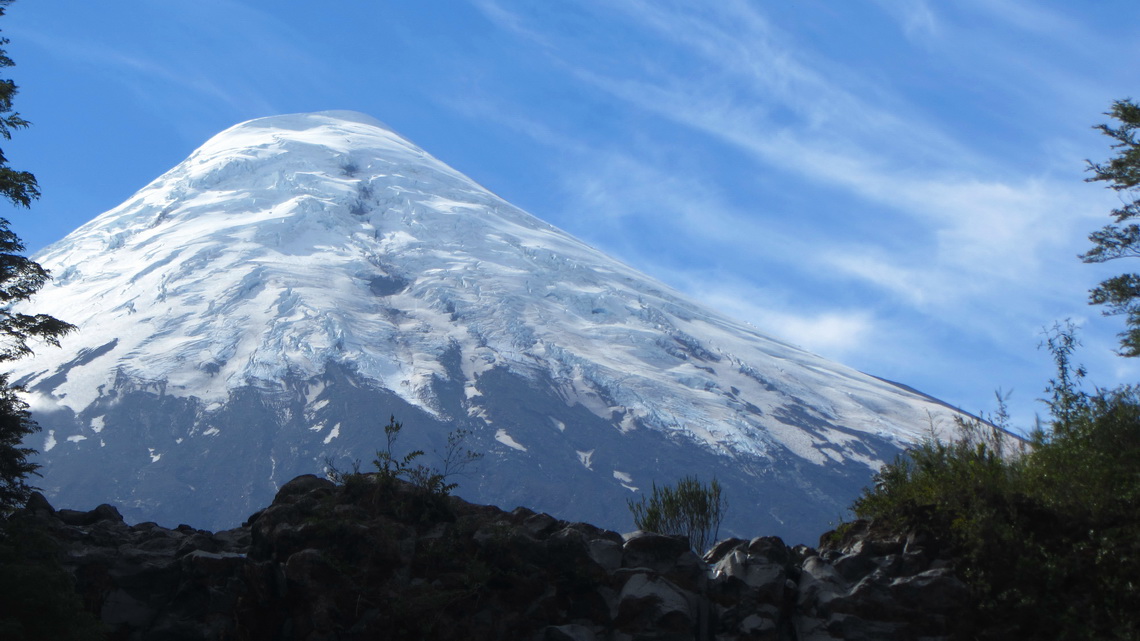 On the mouth of the river Rio Petrohue into the Bahia Ralun of the Pacific Ocean are the hot springs Termas Ralun in a very rural environment. They are free of charge but you have to cross the river by boat which costs 3 bucks per person.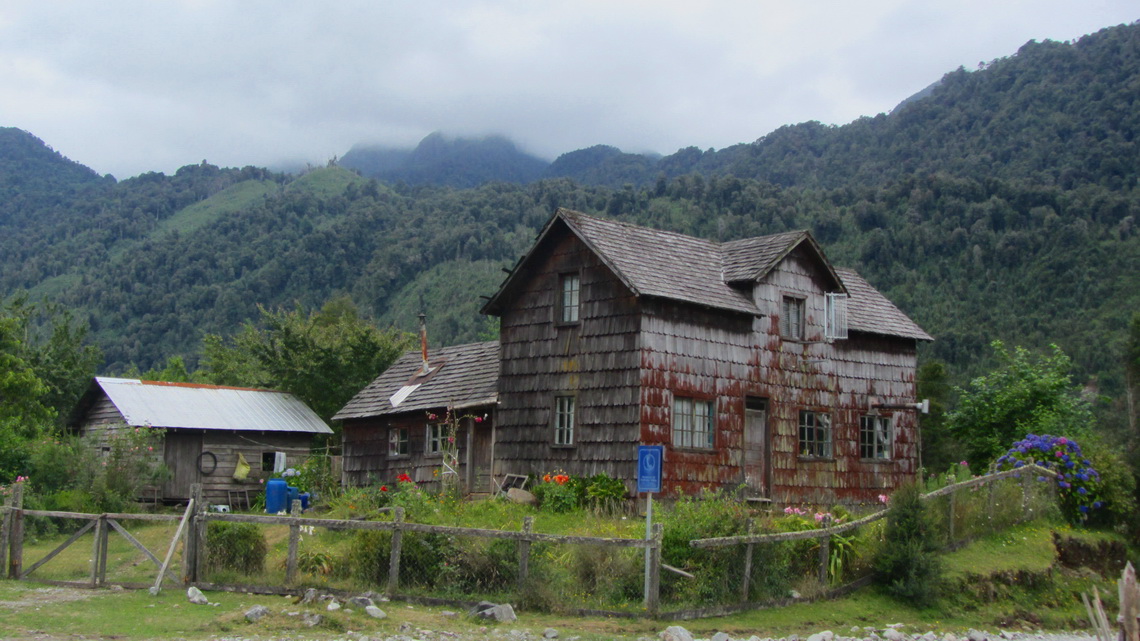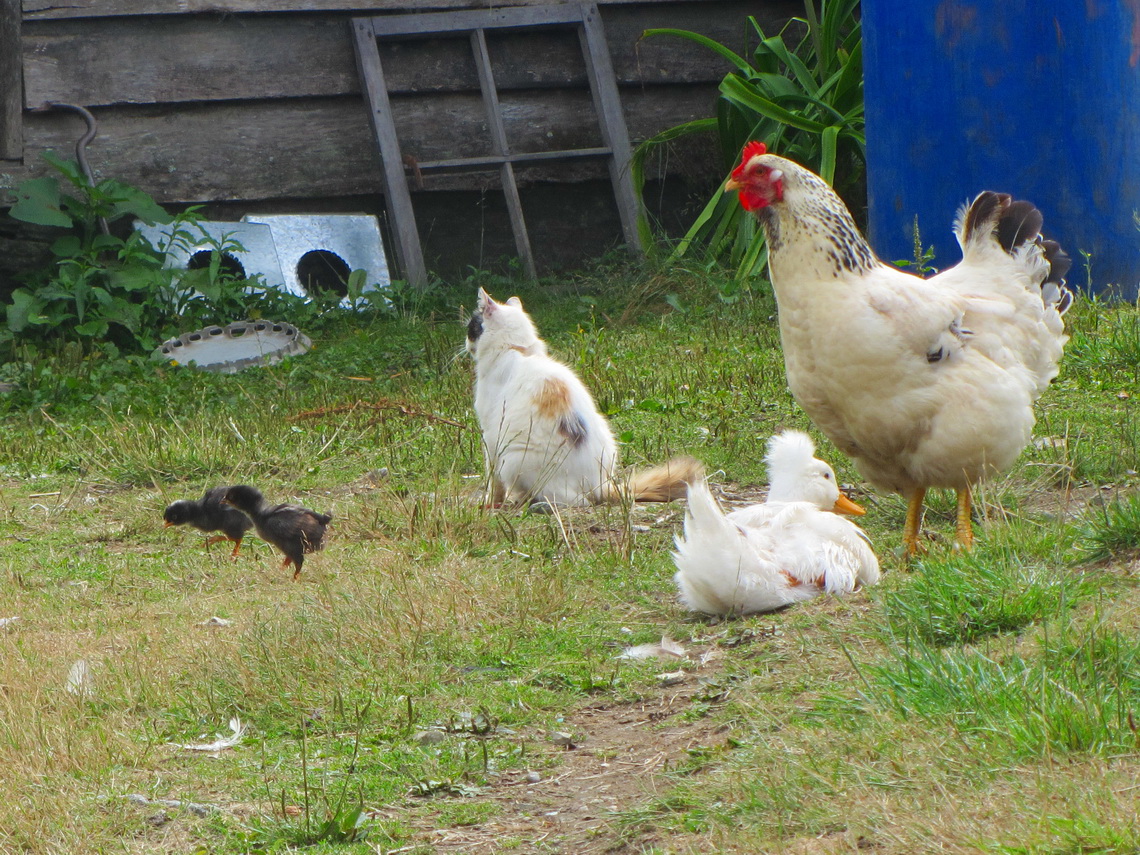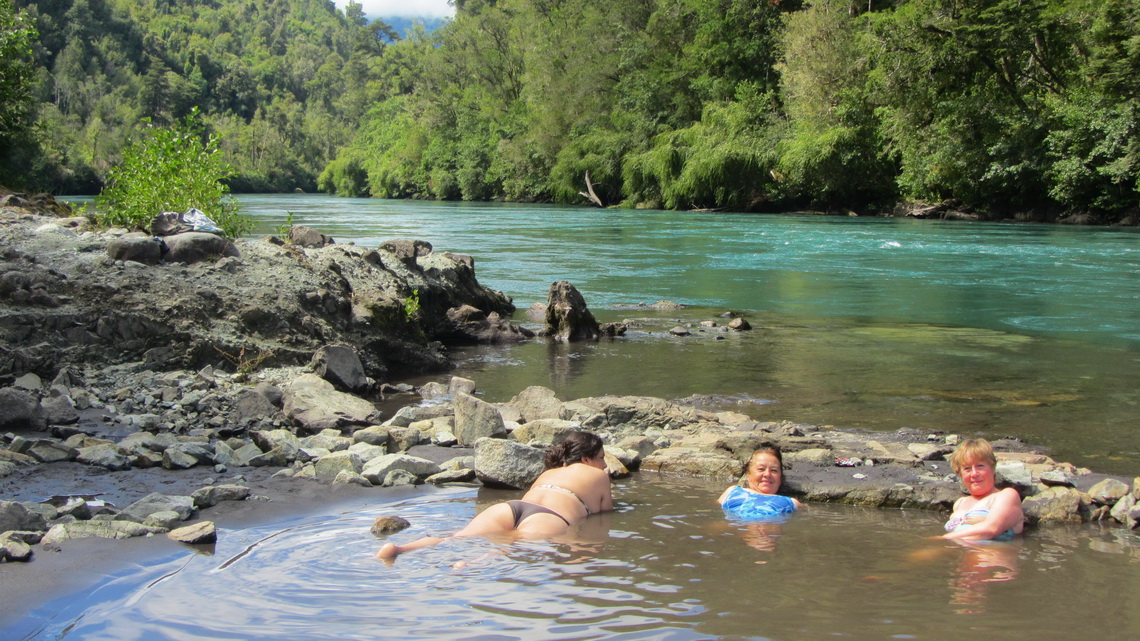 For more pictures, please click here              For a map of our itineraries, click here
To download the GPS coordinates file of Chile, click here