Volcan Lanin is with 3746 meters sea level the highest point of both lake districts, Argentina and Chile. It overtowers all nearby mountains more than several hundreds meters, only Cerro Tronador more 200km South achieves with 3478 meters a similar altitude. Volcan Lanin is a perfect cone of more than 2500 meters vertical highness and it is supposed to be one of the most beautiful mountains on earth. 
The access to the summit of Volcan Lanin is relatively easy: First a six to seven hike to the upper hut Refugio CAJA from the ranger's office on the Paso Mamuil Malal or Tromen on its Argentine side, followed by another six hours trip over snow, scree and some rocks to the top. Due to several accidents on the mountains are the rangers very strict; they check your whole equipment like crampons and if you can use them properly.
In Argentina is the marvelous and huge park Parque Nacional Lanin North and South of the volcano with superb hiking capabilities, magical forests and beautific lakes.
We came back to Argentina via the Paso C. Samore, which is very close to Volcan Puyehue. This volcano had erupted vastly last June and is still very active. There was a lot of smoke, dirt and ash in this region, sometimes more than 1 meter deep.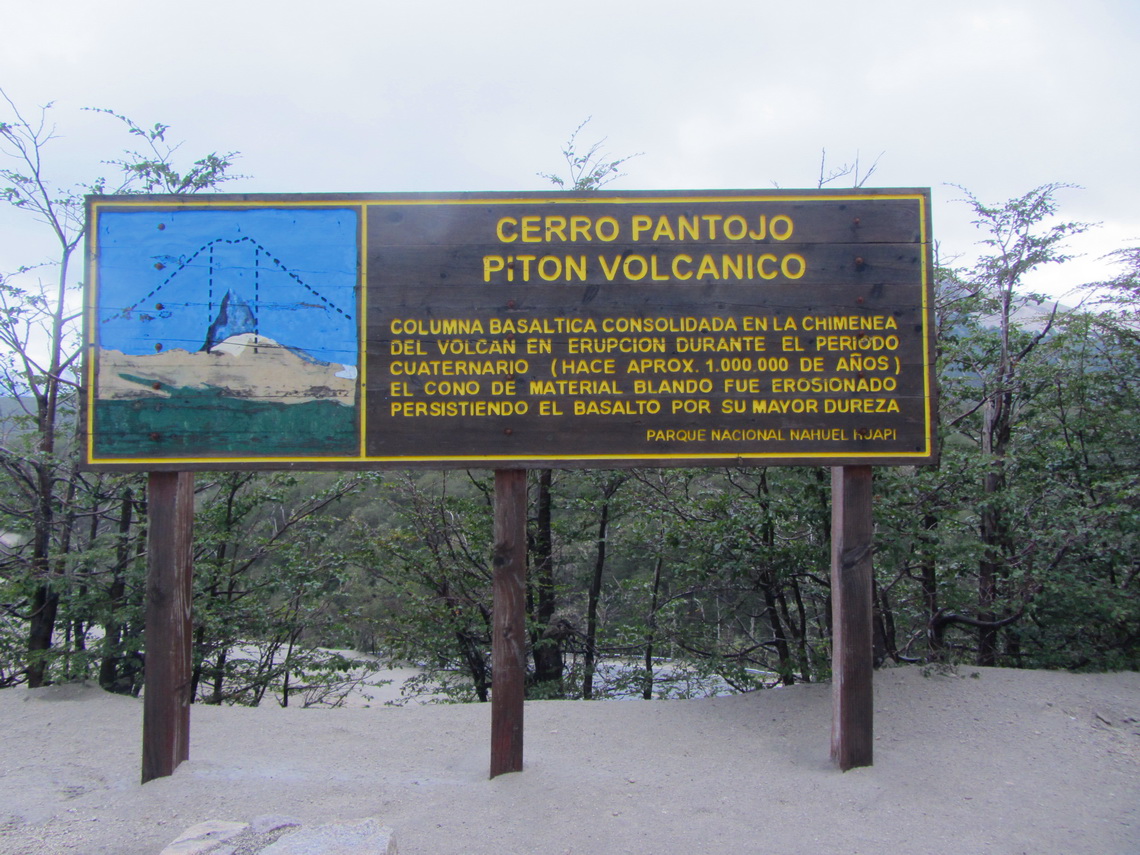 The weather forecast was excellent for the next two days; thus we headed to Junin de los Andes, the base town for Volcan Lanin. We had read that the rangers are very rigorous for the equipment needed to climb up Lanin. We missed the helmets and a VHF radio, which we intended to rent in Junin de los Andes. The helmets were no issue but we had bad luck with the radio, because the party before us got the last one. In an information sheet of Volcan Lanin was another address described for renting equipment, but we were told that this is a hostel. OK we have no choice, we try it. The owner of the hostel told us that he does not lease equipment. We begged that we need just the VHF radio and finally he gave us his private for expensive costs: 25 bucks per day!
Next morning we came very early to the ranger's office (GPS coordinates: S39° 35.355' W71° 25.733'), because the ascent to Lanin is limited to 60 people per day. The rangers inspected our stuff intensively and tried also a connection to them with the VHF radio - it worked properly. Behind us was an Argentine man and we heart that he was not allowed to climb up Lanin because he had an ice-pick with a wooden shaft which is not any more appropriate in the eyes of the rangers.
We remembered that we have a third ice-pick with a iron shaft in our car and we fetched it immediately. Leandro, the Argentine man, was very happy. But his VHF radio did not work and consequently the ranger declared us as one group of three people. He inculcated us that we are not allowed to part in any case! Besides that we are obliged to call him at the mountain huts back and forth and on the summit.
After breakfast we three hiked with heavy backpacks to the upper mountain hut Refugio CAJA (2600 meters high, GPS coordinates: S39° 37.278' W71° 29.293') via the Camino de mulas. The time was very short because we got some exciting Spanish lessons from Leandro - Thank you very much Leandro, we had so much fun.

We met a lot of Germans, which had migrated to Argentine either coming down from the mountain or going up.  The CAJA hut is good for 12 people, but we preferred to sleep in our tent. Surprisingly just one other party of 4 people were in this hut, the French / Spanish group which had obtained the last VHF radio in Junin de los Andes. The majority of the parties stayed in the lower hut Refugio RIM26 (GPS coordinates: S39° 36.998' W71° 28.828').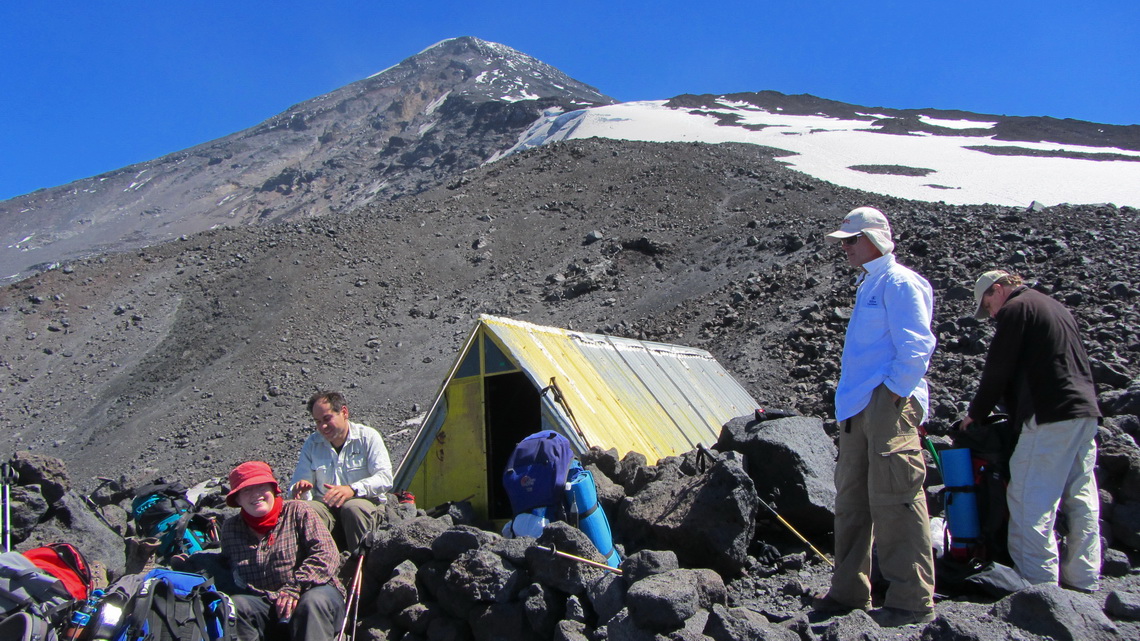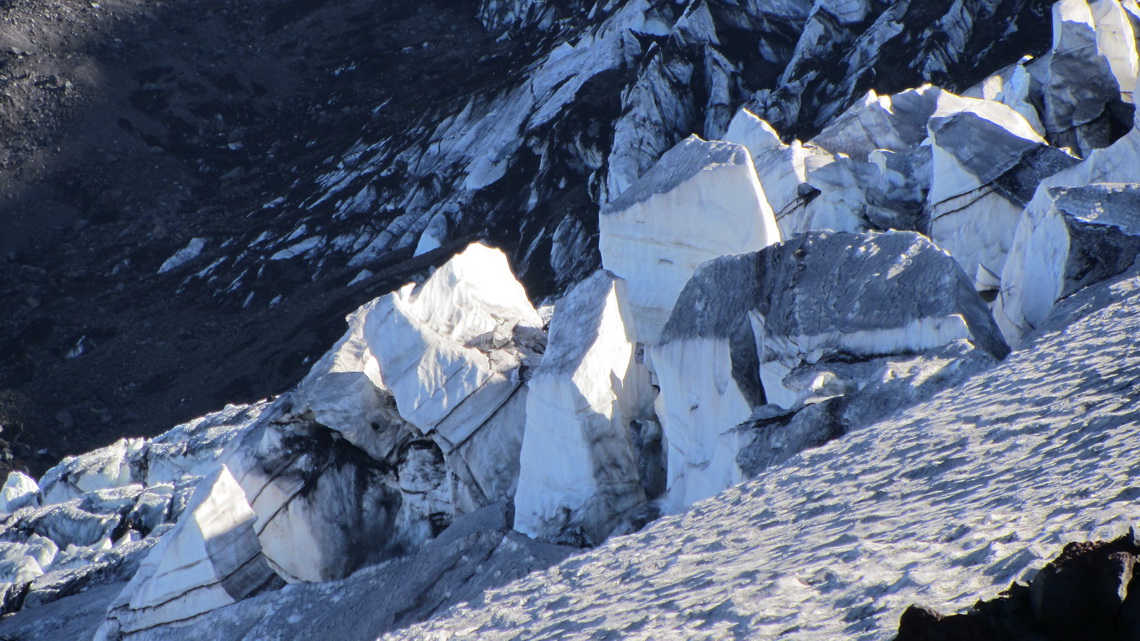 Early next morning at 5:00AM on February 10th 2012 we started with full moon the ascent to Volcan Lanin. Firstly we had to walk up steep and very hard snow fields, which was no big deal with our crampons. Secondly an endless gully followed, filled with ice, snow and loose scree. We were happy that we could use its western rib with some more solid rocks.

One hour below the summit we saw military group of more than 20 people approaching the summit. Some of them had ice-picks with iron shaft, but some had wooden shafts. Leandro commented it stoically: When the logic ends, Argentina starts.
Finally a short snowy slope led us to the broad flat summit (GPS coordinates: S39° 38.245' W71° 30.155'). We spent more than 1 hour on it because the views were overwhelming and it was pleasantly warm with no wind at all. Our track to the summit is included in the GPS coordinates file of Argentina.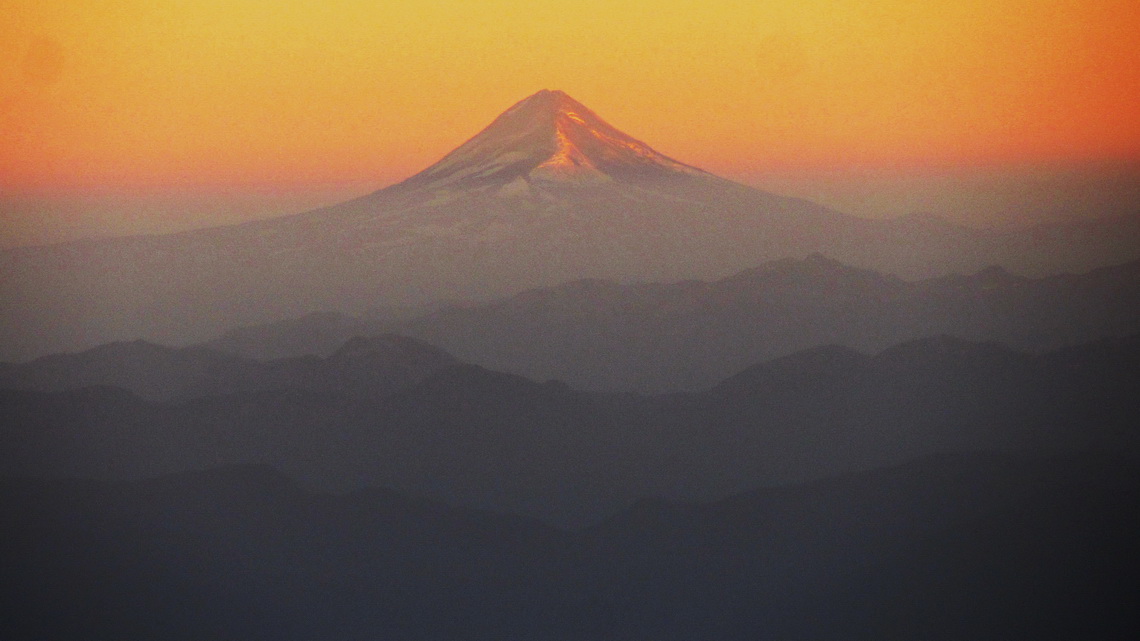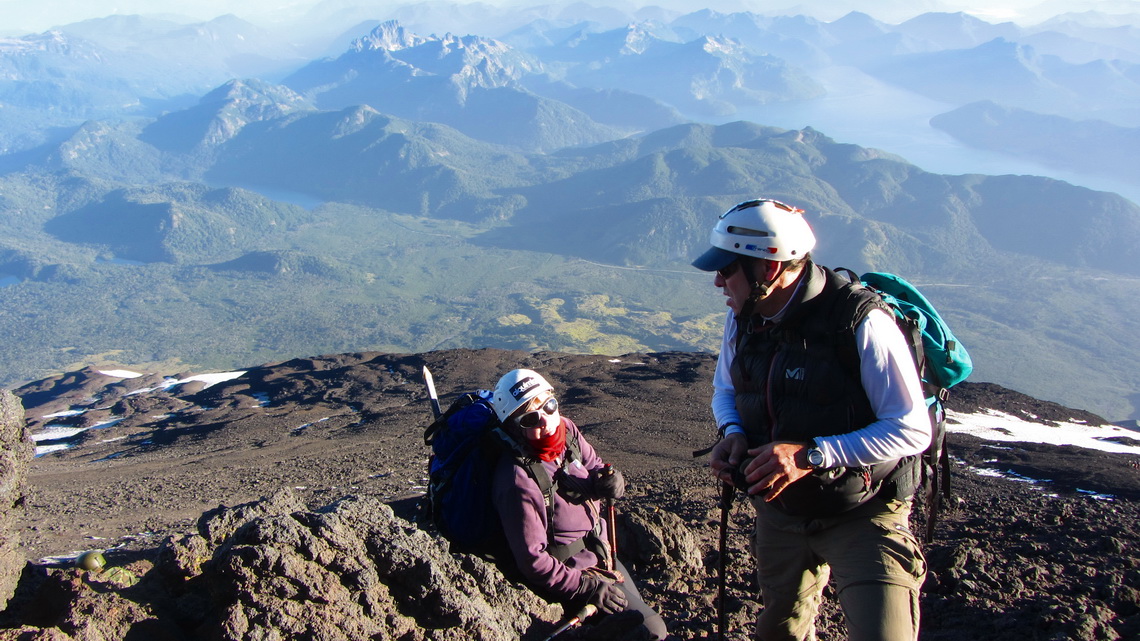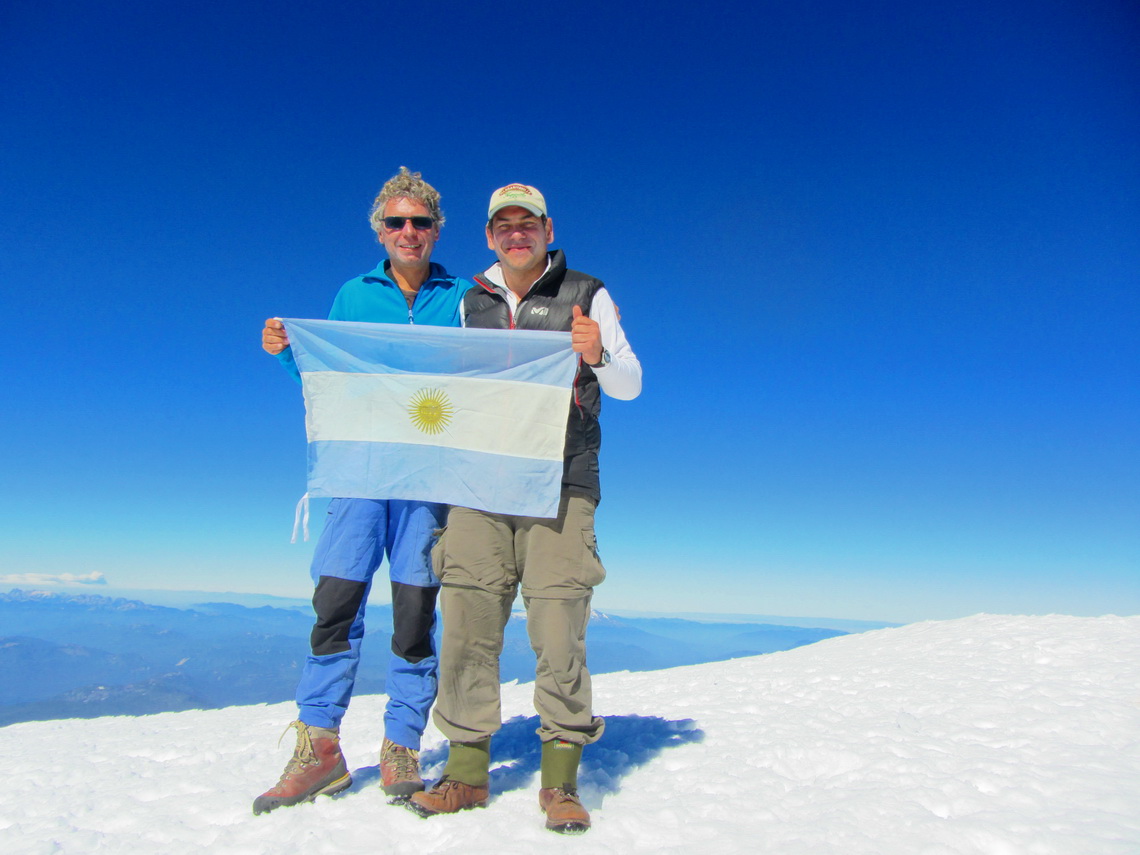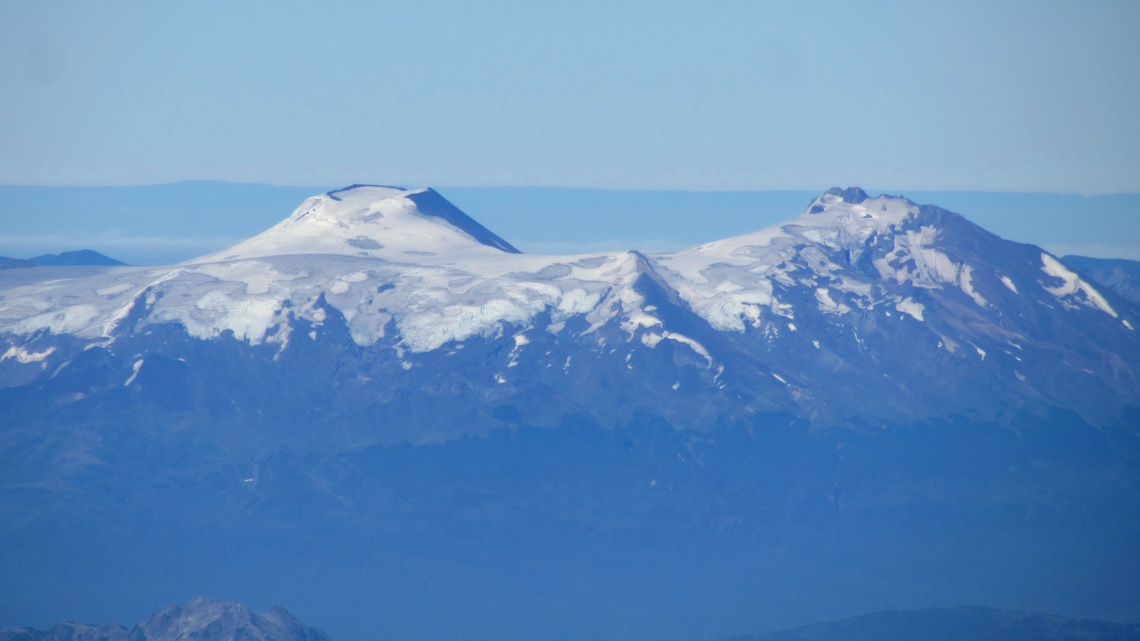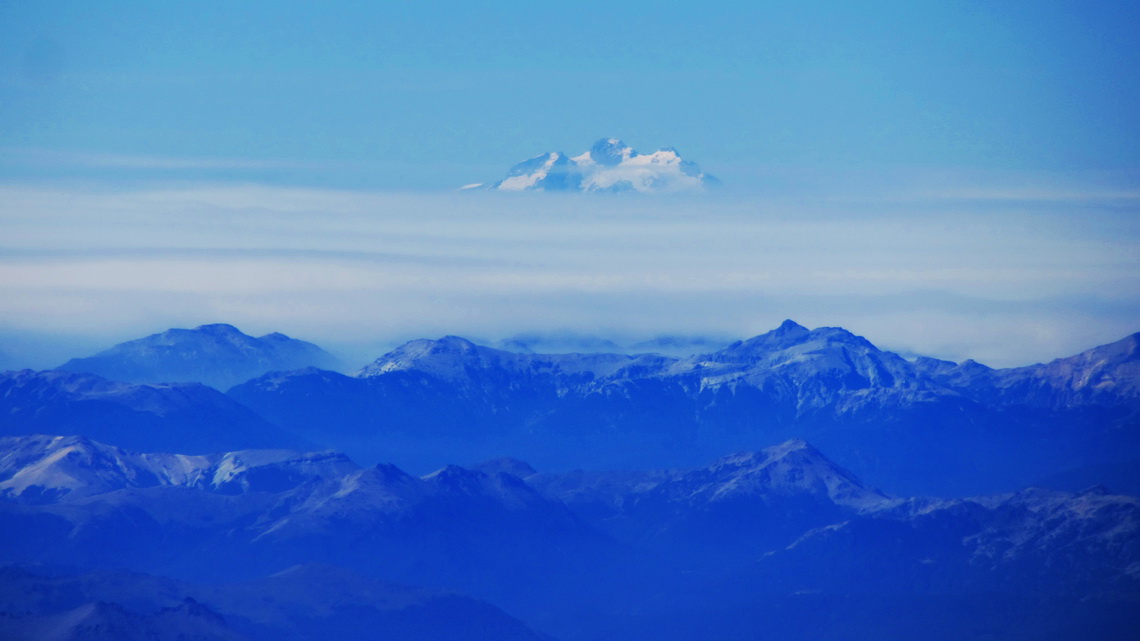 The descent to our car was endless, more than 2600 meters vertically. We forced us to drive back the 80 kilometers to Junin de los Andes, because we did not want to pay another 25 bucks for the VHF radio. Few minutes after 9:00PM we arrived at the nice campground La Isla (GPS coordinates: S39° 57.222' W71° 03.848') of the river Rio Chimehuin, where we stayed three nights.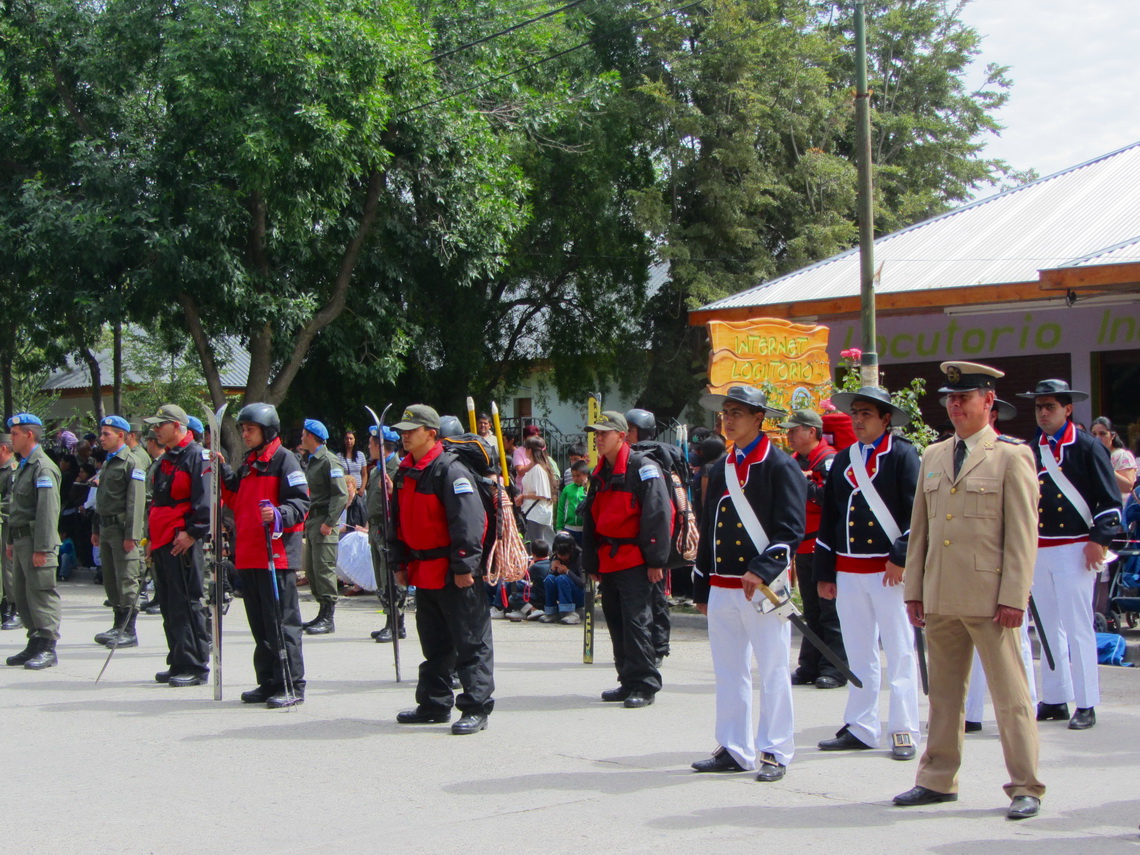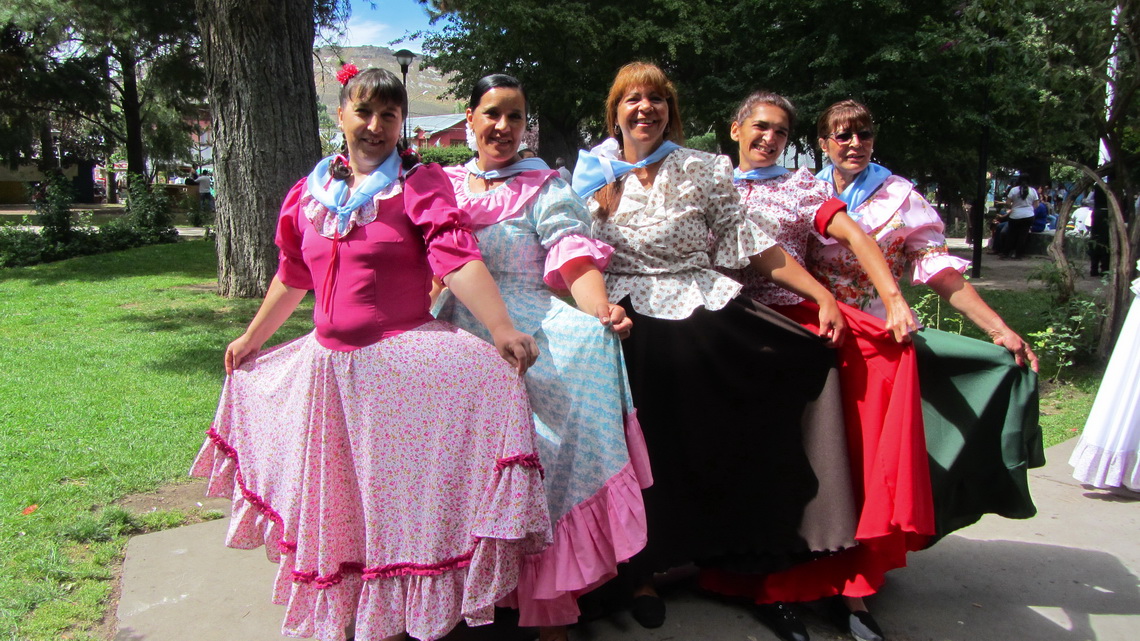 Cerro Mallo is on the north shore of the lake Lago Lacar. This lake is in the very South of the Lanin National Park and it limits San Martin de los Andes on its west side. 1941 meters high Cerro Mallo (GPS coordinates: S40° 06.105' W71° 37.681') is a superb and remote hike of 8 to 10 hours from the nice campsite Nonthué (GPS coordinates: S40° 09.028' W71° 37.468') on the bottleneck of Lago Lacar on the street to the Hua Hum pass to Chile. We met nobody on our way to the summit. Our track to the summit is included in the GPS coordinates file of Argentina.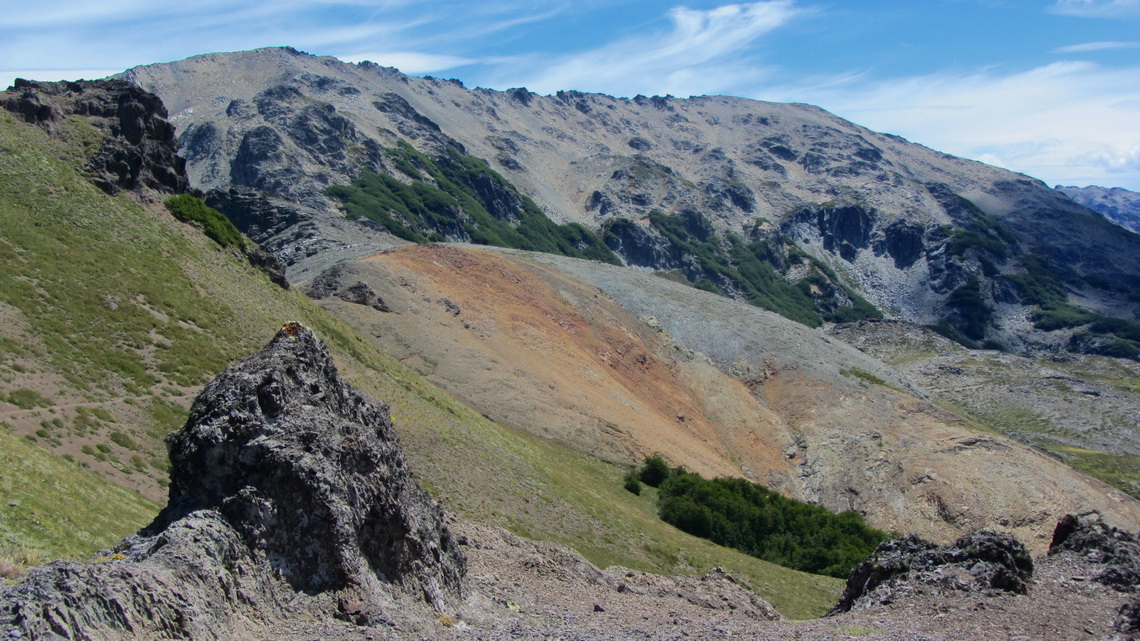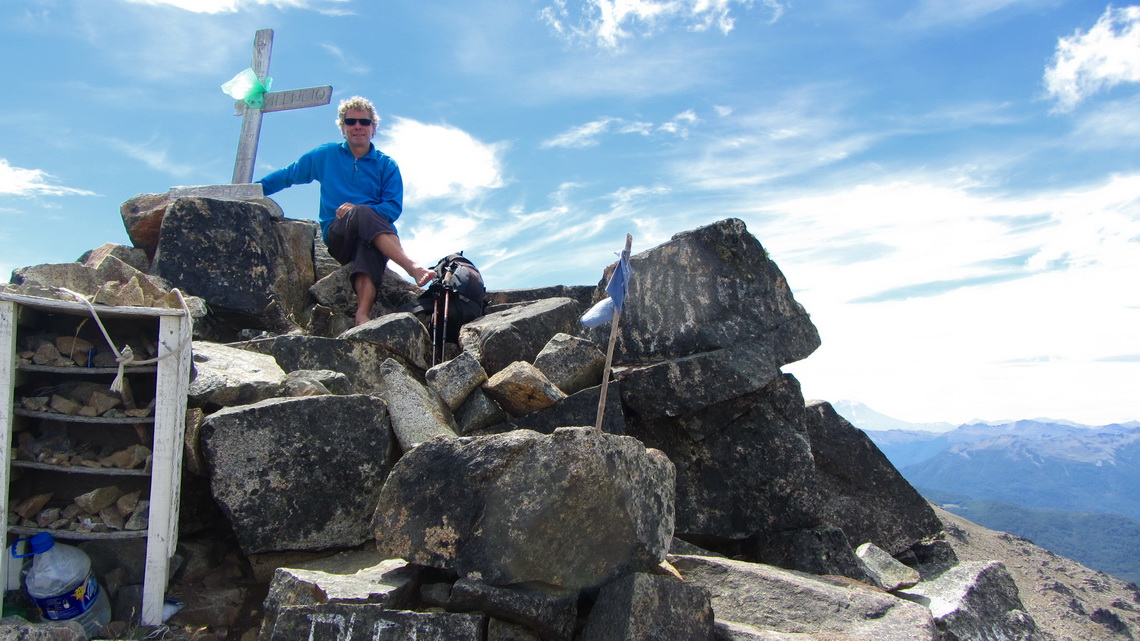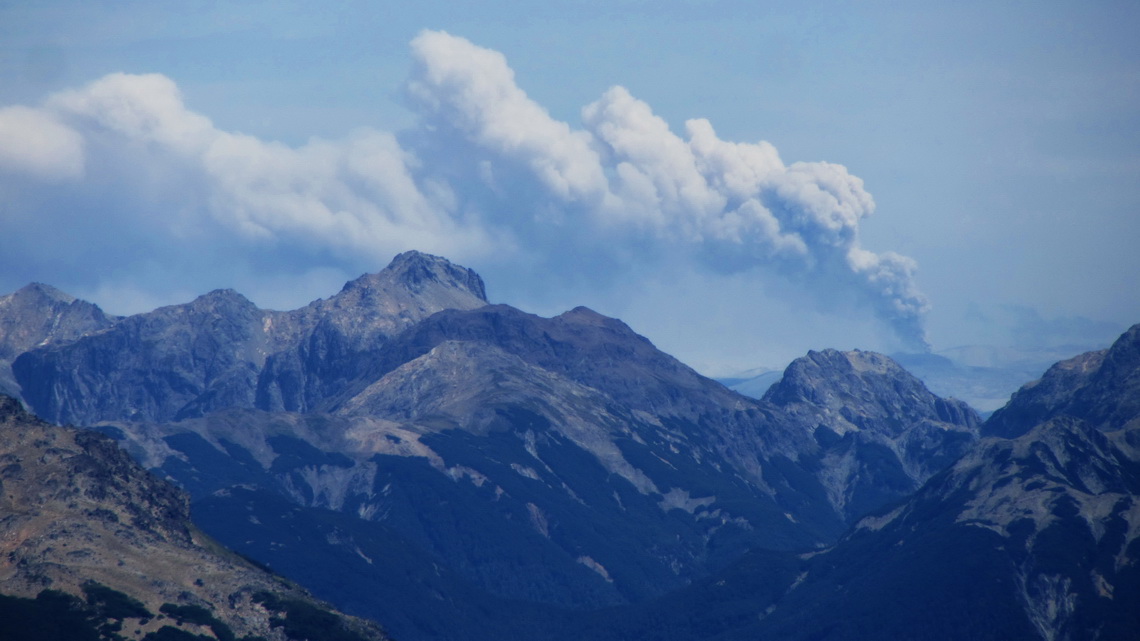 Few kilometers East are the natural and free of charge hot springs Termas de Queni, a 2 hours walk from a free campsite. You have to cross a wide and sometimes deep river to drive to this camp.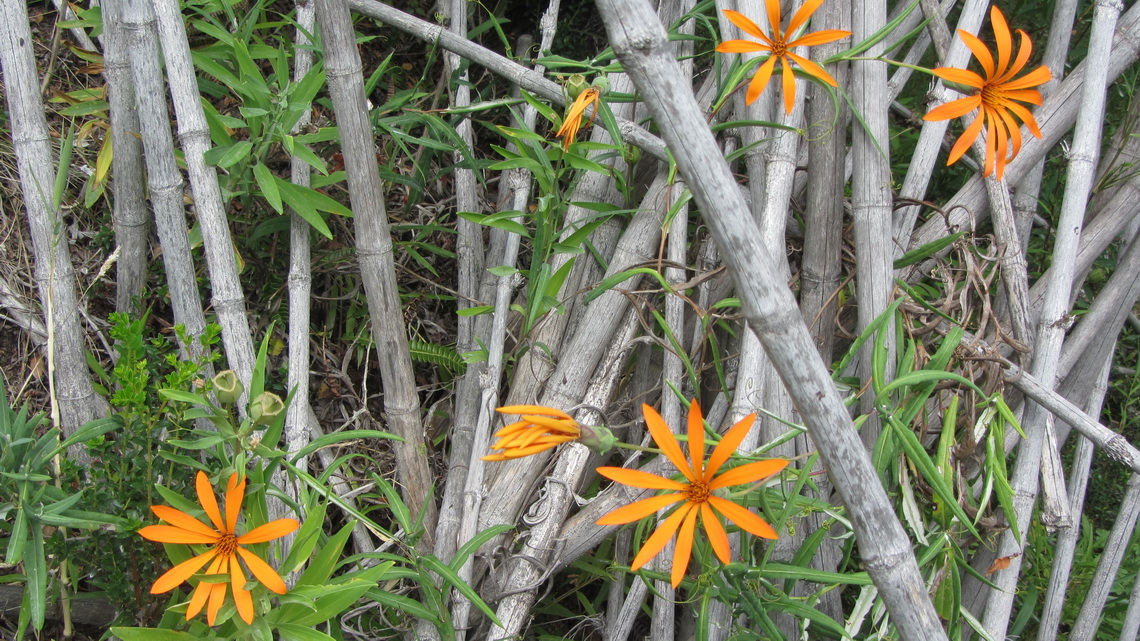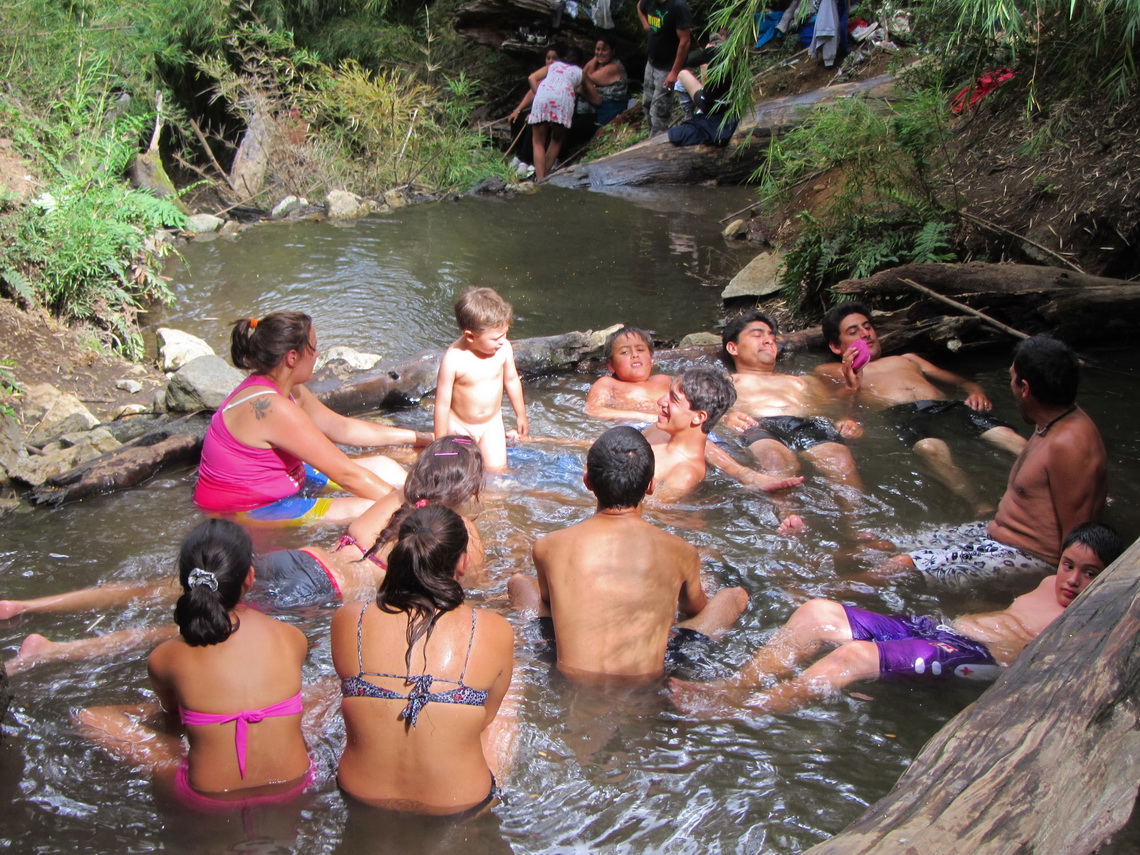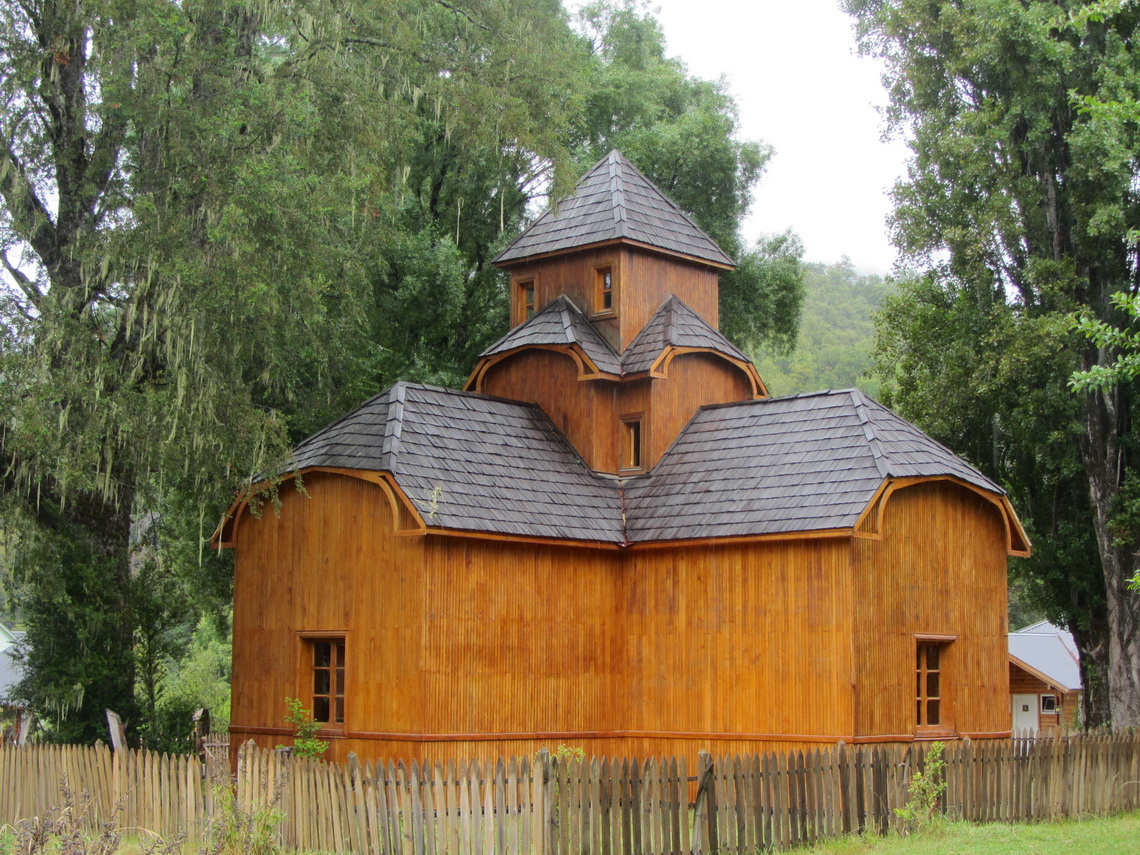 Leandro had recommended us to visit the Laguna Verde west of Lago Curruhue and to climb up to the Volcan Achen Niyeu (GPS coordinates: S39° 51.858' W71° 34.058'). Luckily we started early in the morning and we could enjoy the outstanding beautiful landscape.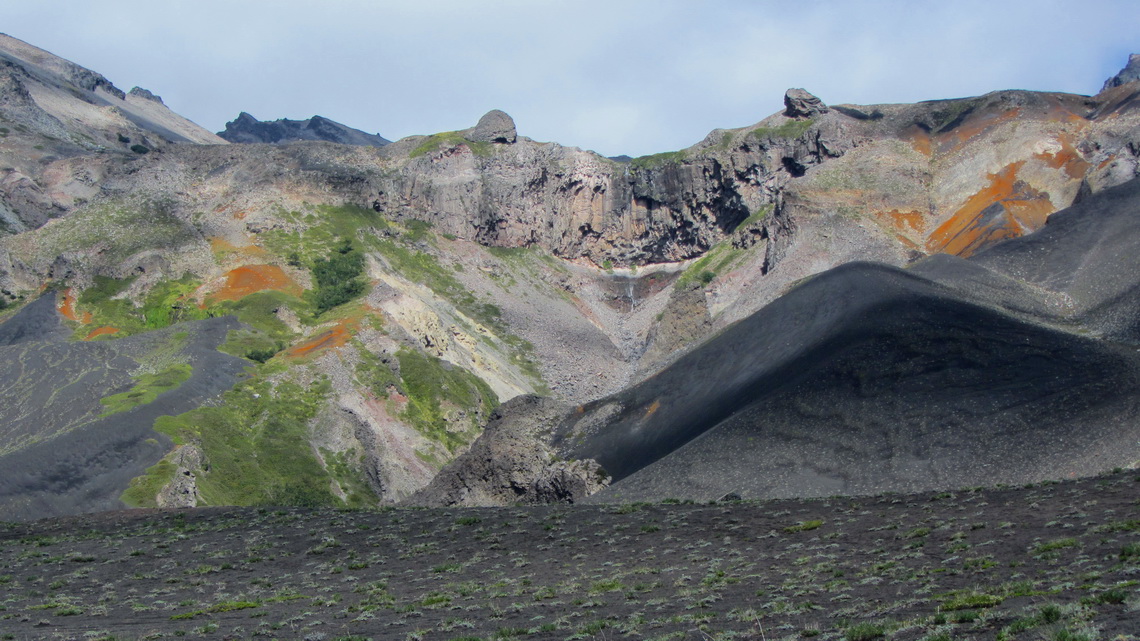 But when we came close to the summit the ash cloud of Volcan Puyehue swashed over us - fog and biting smell.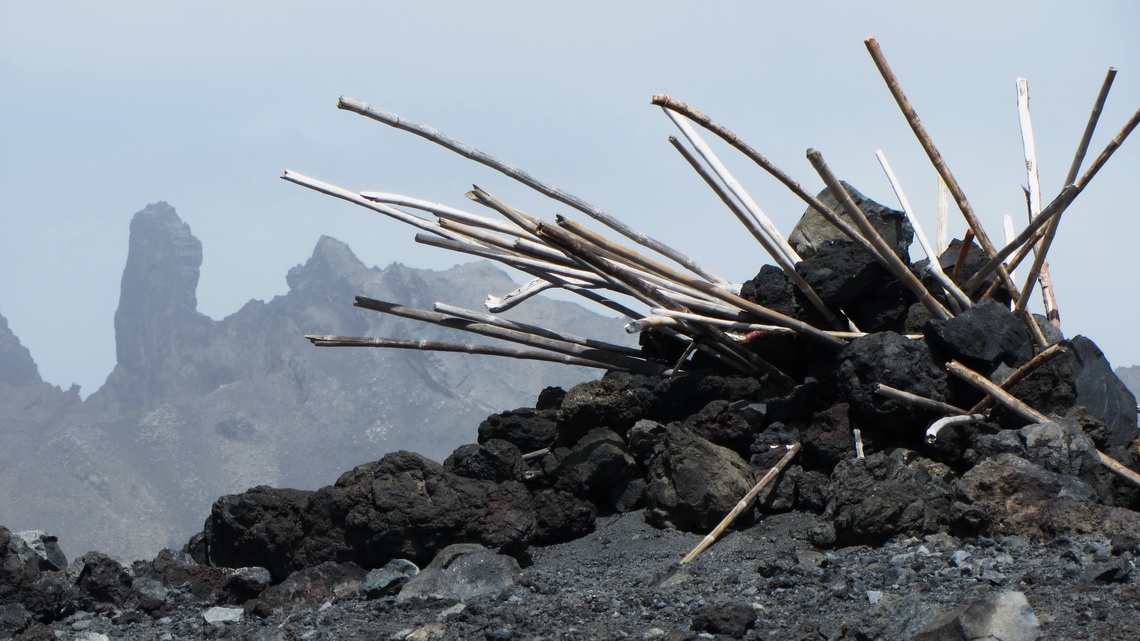 When we were back at our car on Laguna Verde the wind turned and the sky became clear, soon. For us being in the ash cloud was so unpleasant that we decided not to drive South to San Carlos de Bariloche, which is directly in the East of Volcan Puyehue and usually in its ash cloud. Instead we continued to the North along the river Rio Alumine via the little town with the same name to the lake Lago Alumine.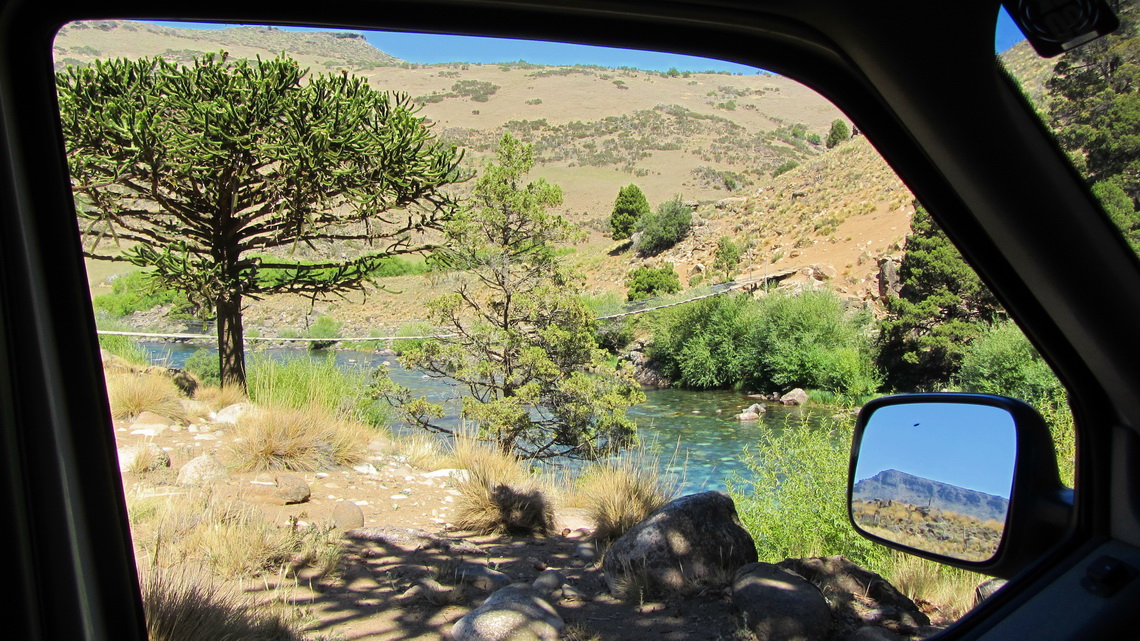 On the shores of Lago Alumine are many villages of Mapuches, the native people in this part of South America. We found a magical campsite on the lake Lago Lafken, which is managed by Mapuche people. Swimming was wonderful there at reasonable water temperatures and we explored Mapuche country with our bicycles.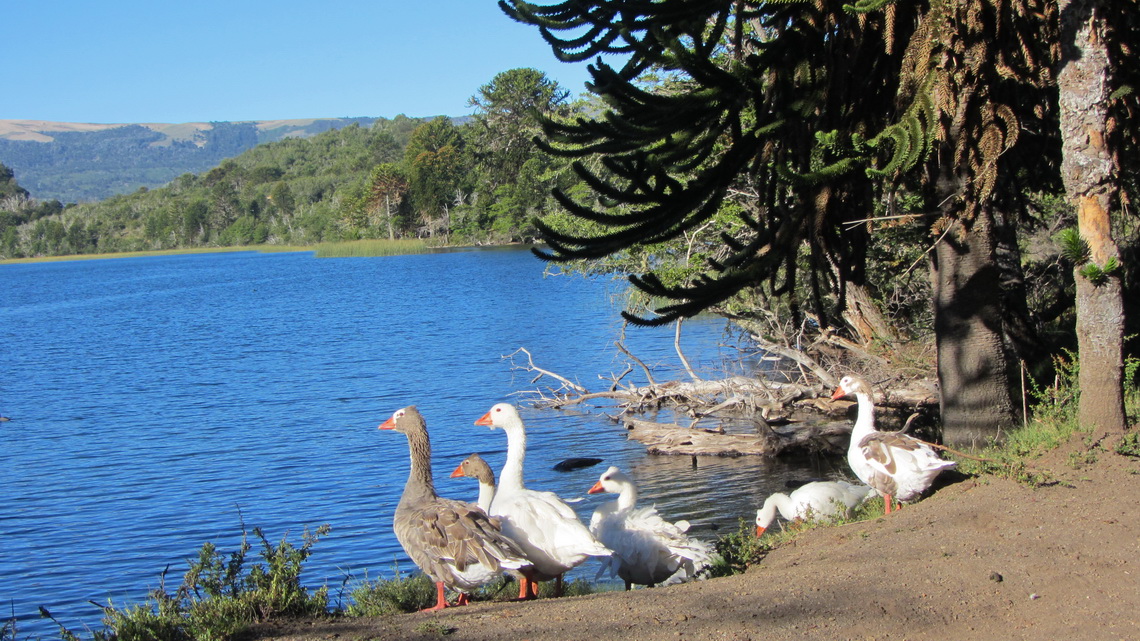 On the other side of Lago Alumine it the Volcan Batea Mahuida, which is an easy and short walk of about one hour because there is a good gravel road close to its summit (GPS coordinates: S38° 48.965' W71° 11.100').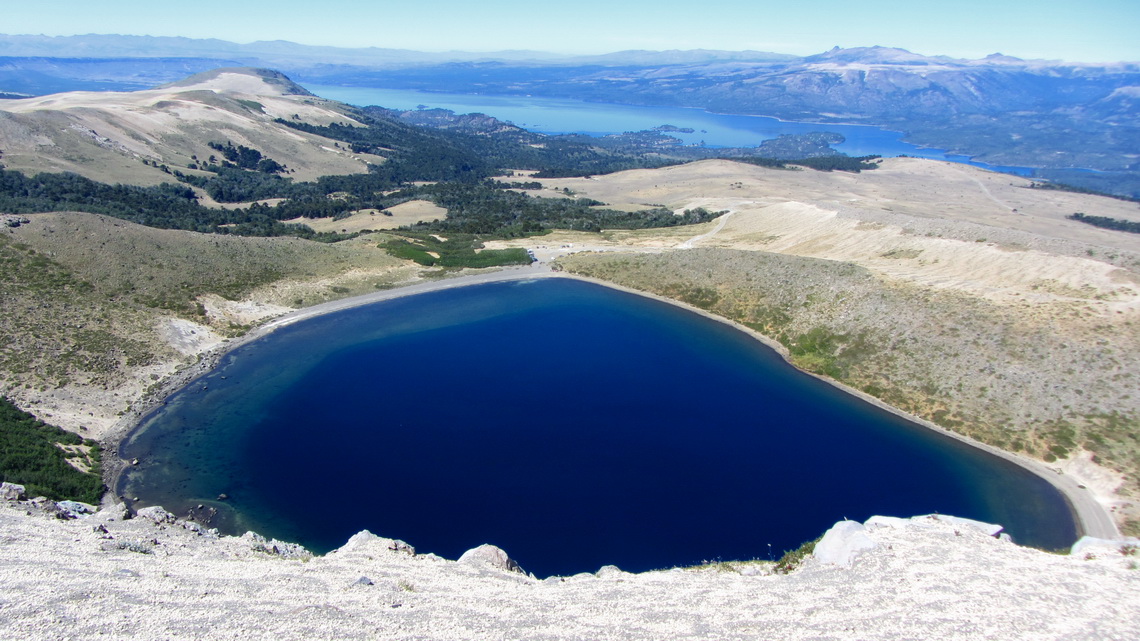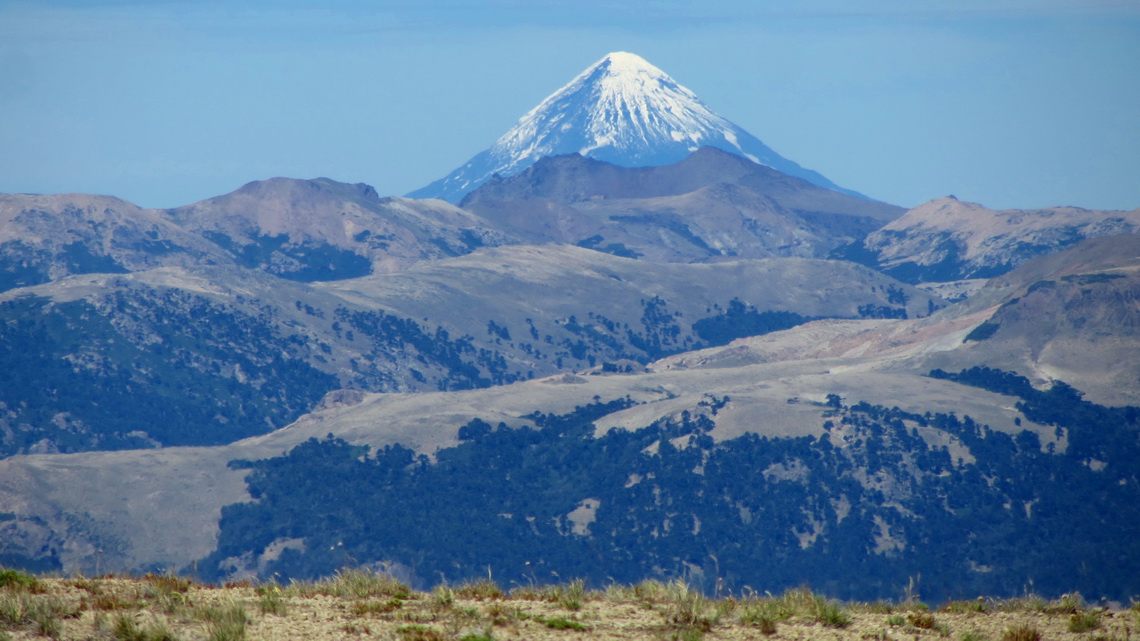 We drove back to the town Alumine via the lakes Lago Moquehue and Lago Norquinco. Alfred hikes up a small mountain from the pass between the two lakes. There was no path but incredible many burs; shoes, socks and lower trousers were covered more or less completely. It was really a mess but the views were exceptional from the newly named Cerro Moquehue (GPS coordinates S38°59.947' W71°22.056'). His track is included in the GPS coordinates file of Argentina.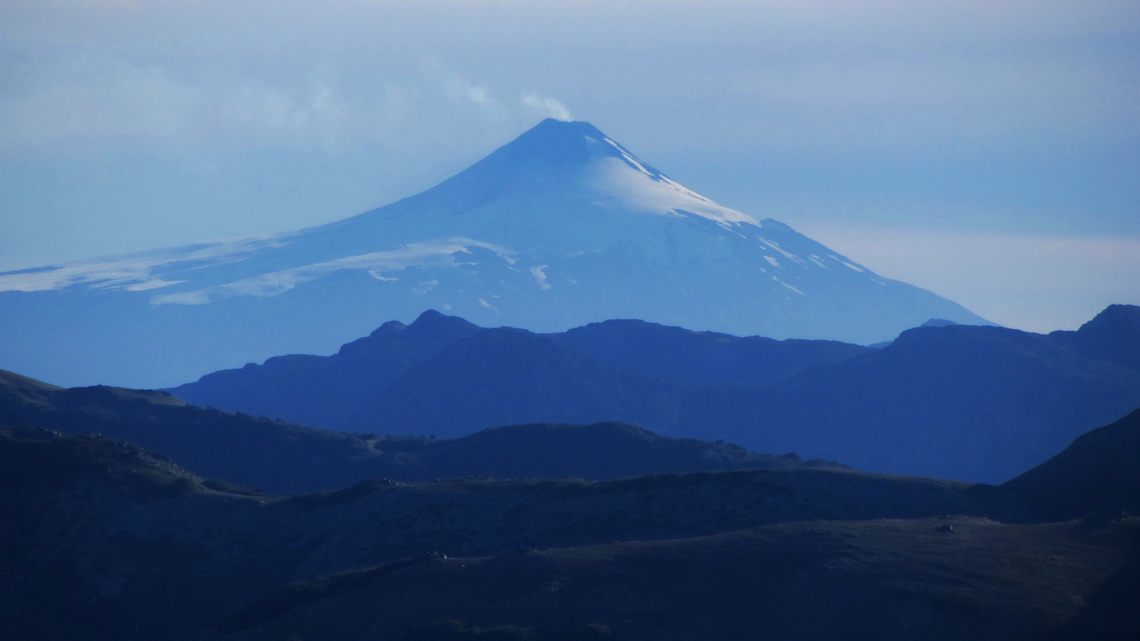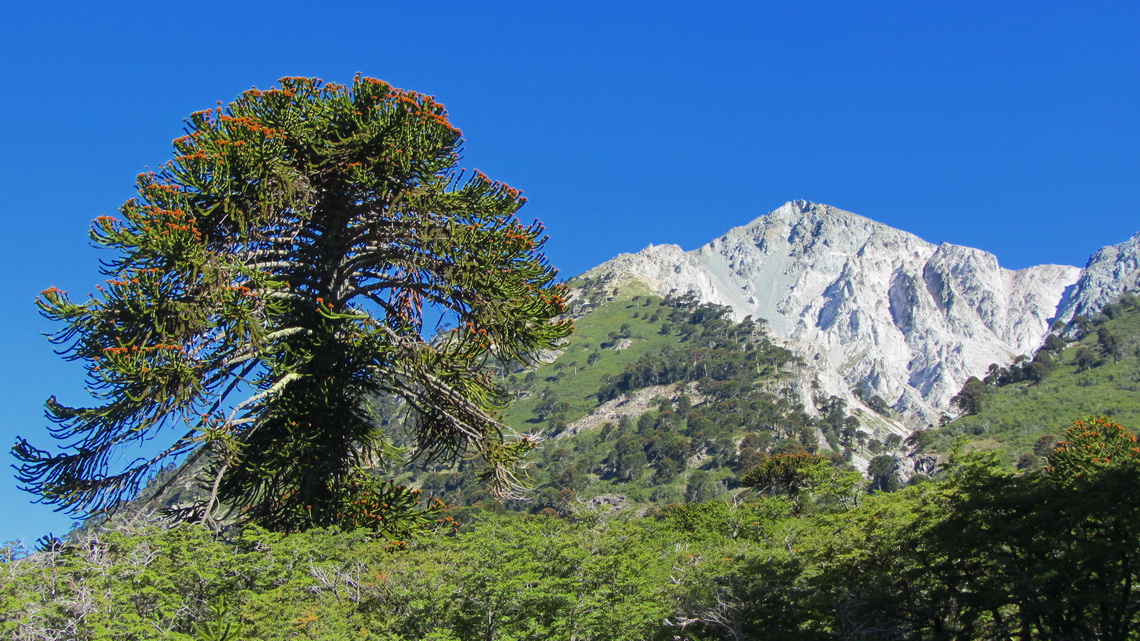 Another treasure in this region is the Parque Nacional Laguna Blanca, a paradise for birds. It is situated on the edge of the Andes to the Argentine steppe close to the mid-size town Zapala. We circled Laguna Blanca with our bicycles. It was a terrific trip of approximately 50km, mainly on gravel roads.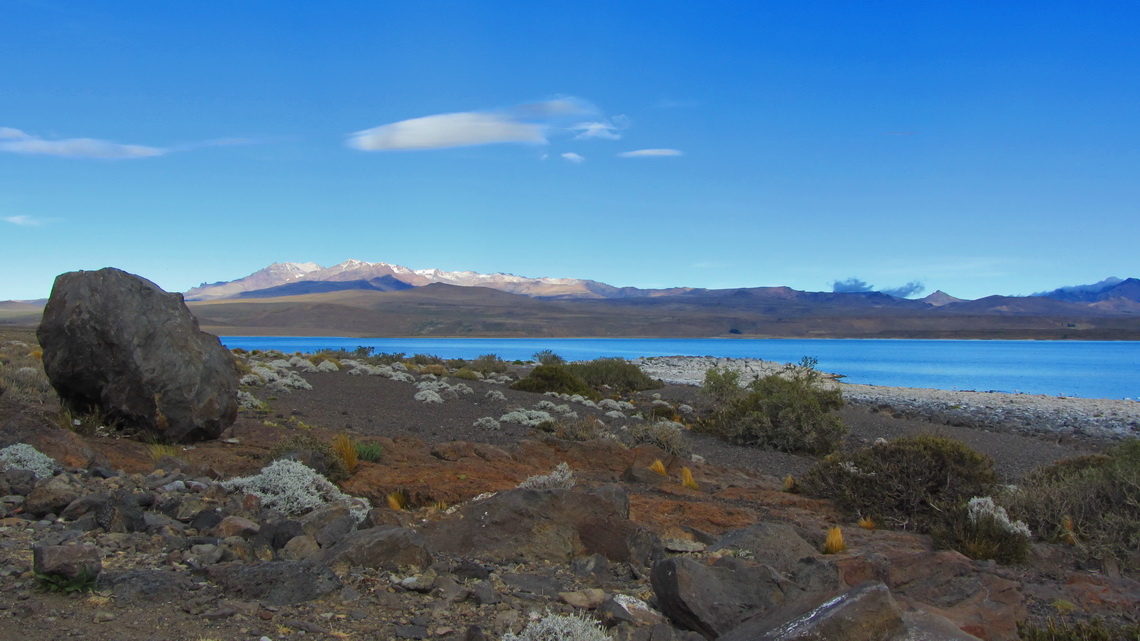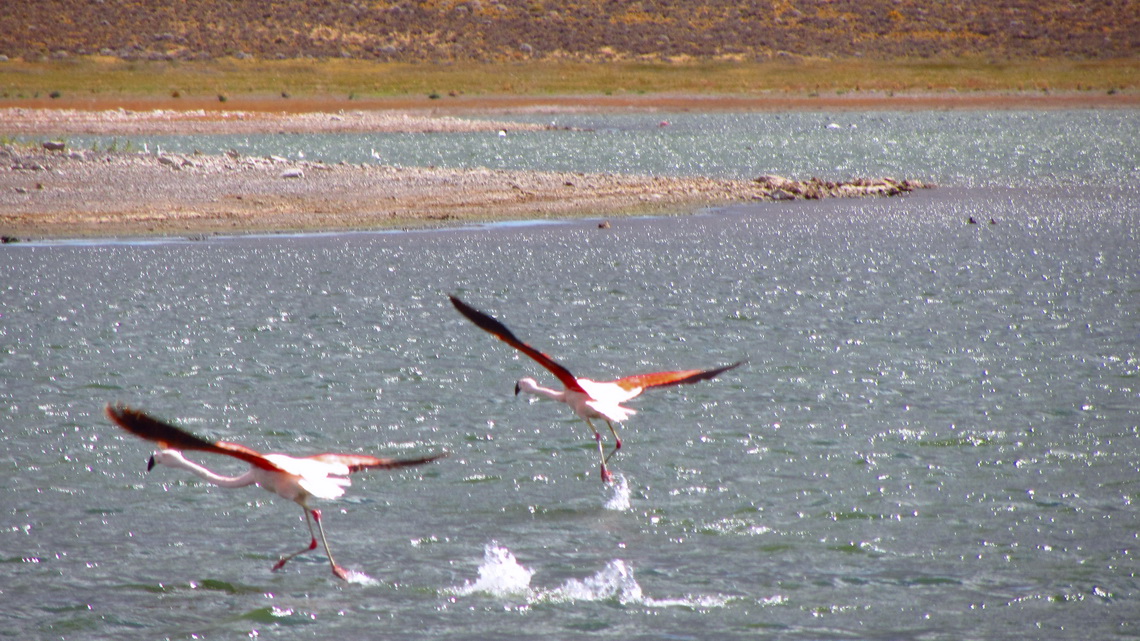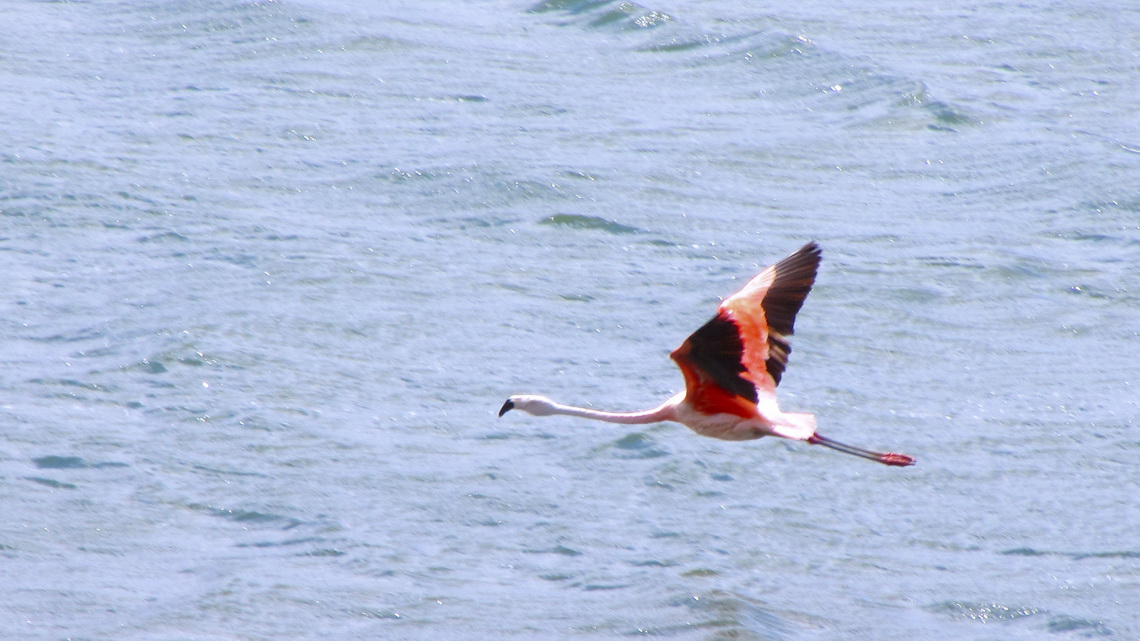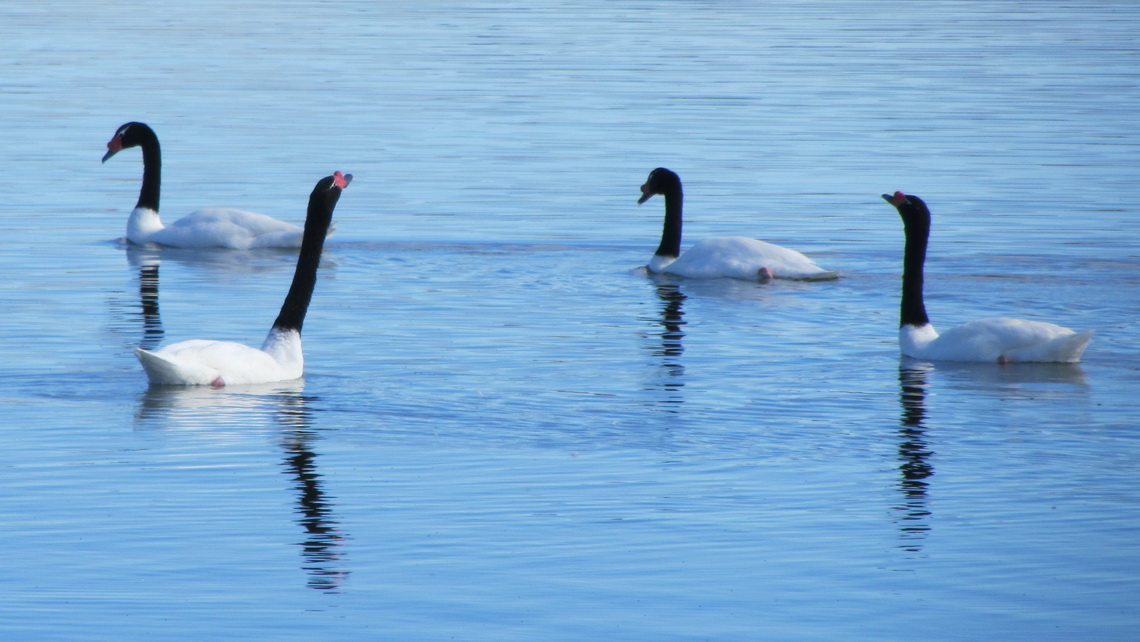 For more pictures, please click here               For a map of our itineraries, click here
To download the GPS coordinates of Argentina, click here