600 km North of Buenos Aires the terrific wetland reserve Esteros del Ibera offers abundant wildlife like crocodiles, capybaras, monkeys, deers and a lot of different kind of birds, reptiles and insects. It is a pristine flat lowland with many lakes, swamps and morasses. Thanks to its remoteness only few people live in this fantastic region and tourism is a little bit underdeveloped. Colonia Carlos Pellegrini is the only larger settlement with few hundred inhabitants but all needed facilities like little hostels, some basic food shops and one campsite.
But access to this paradise can be difficult because a 80km dirt road leads from the South (Mercedes) to Carlos Pellegrini with some ugly, muddy and watery parts after rainfalls, which are quite often. The more rough northern course from San Tome is twice the way and includes some long sandy stages.
Half the way to Buenos Aires is the superb Parque Nacional El Palmar on the western shore of Rio Uruguay with the last bigger forests of the origin Yatay Palm Trees in Argentina, nice beaches and also stunning wild life. 
We came back to Argentina on February 15th 2013 and we decided to drive directly the northern road to Carlos Pellegrini, which was a little bit sandy but dry - no big deal with our car.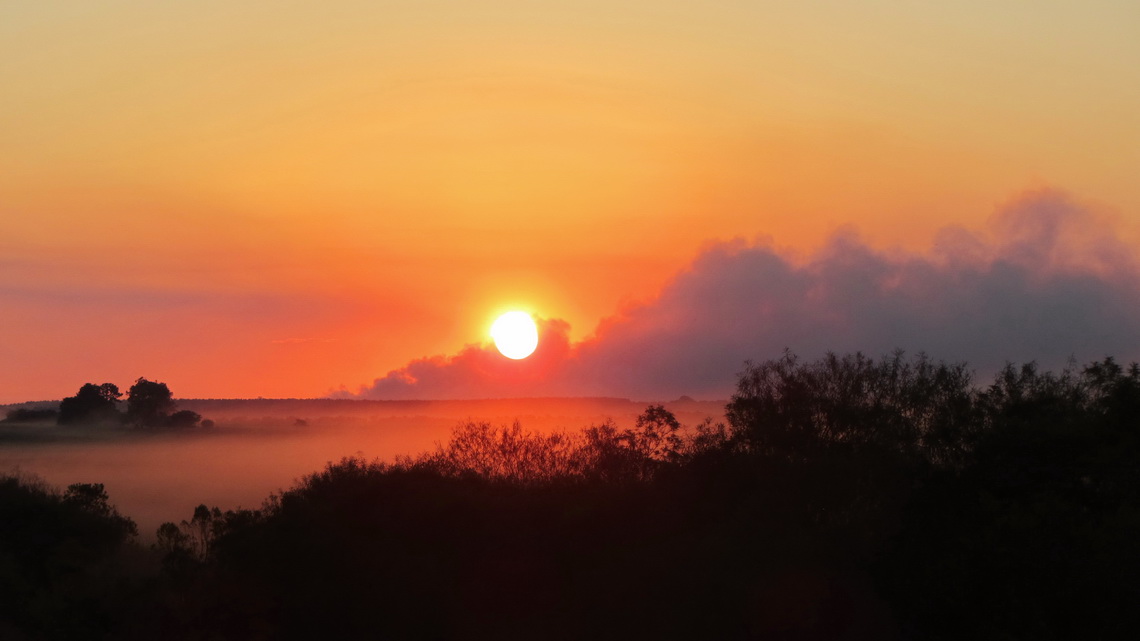 There were nice people on the only campsite in Carlos Pellegrini (GPS coordinates: S28° 32.268' W57° 11.188'): Christine and John from UK, Buddy from US, and Chris and Stefan from Germany. Together we made the stunning boat trip on the lake, we cooked delicious food and we had a lot of fun - Thank you so much.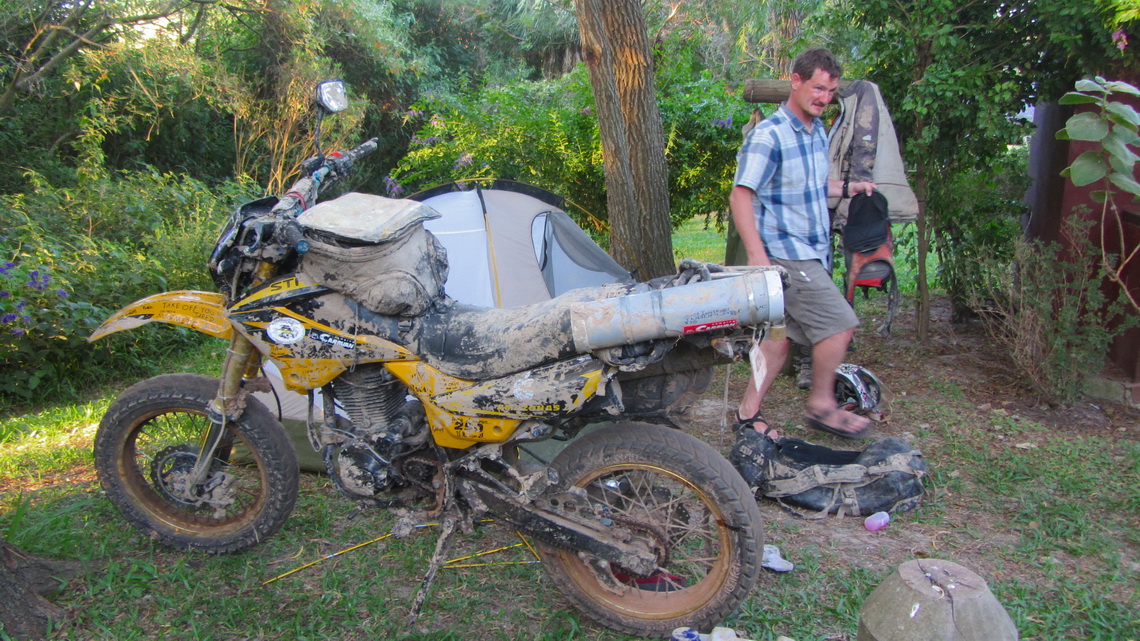 Wildlife and nature are as exciting and outstanding as in the Pantanal in hot Brazil. We made hundreds of pictures on the boat trip and several short hikes into the forests and swamps.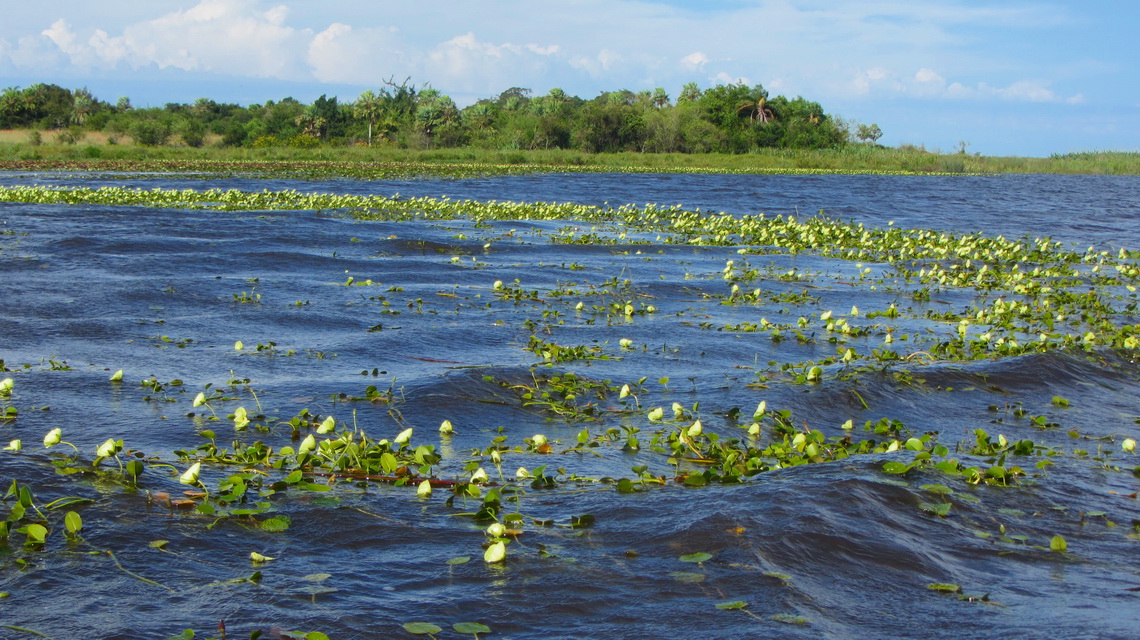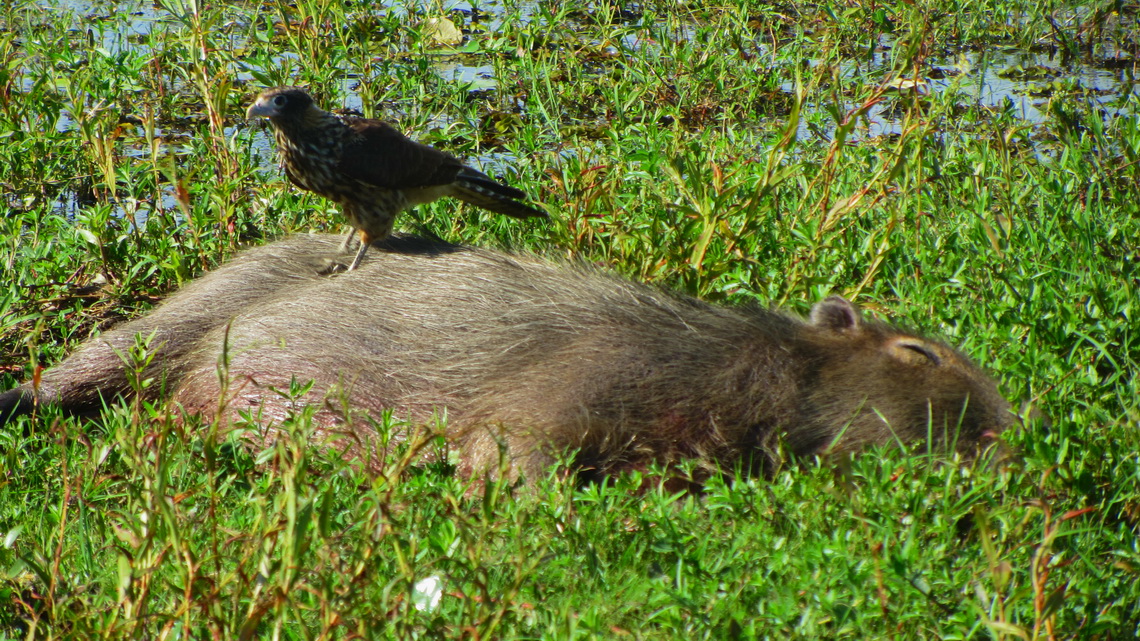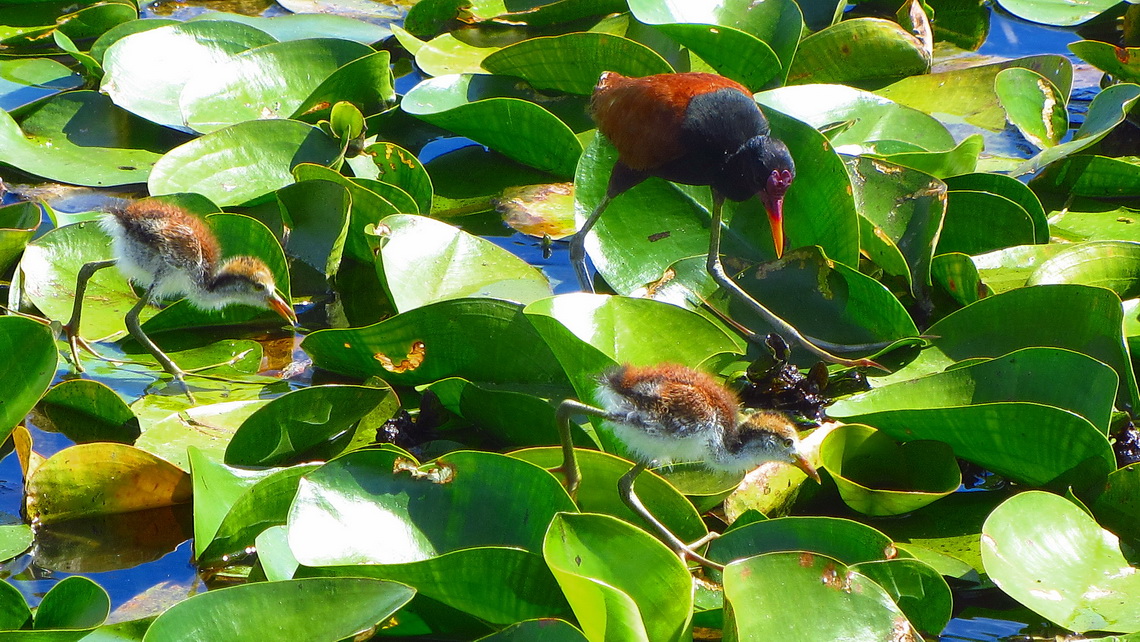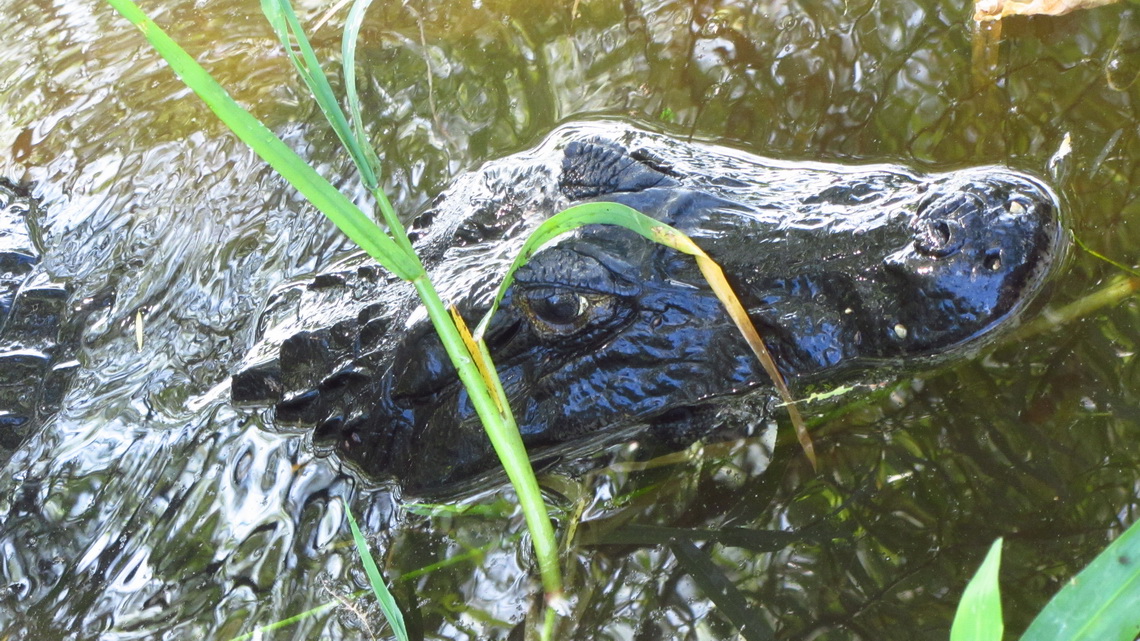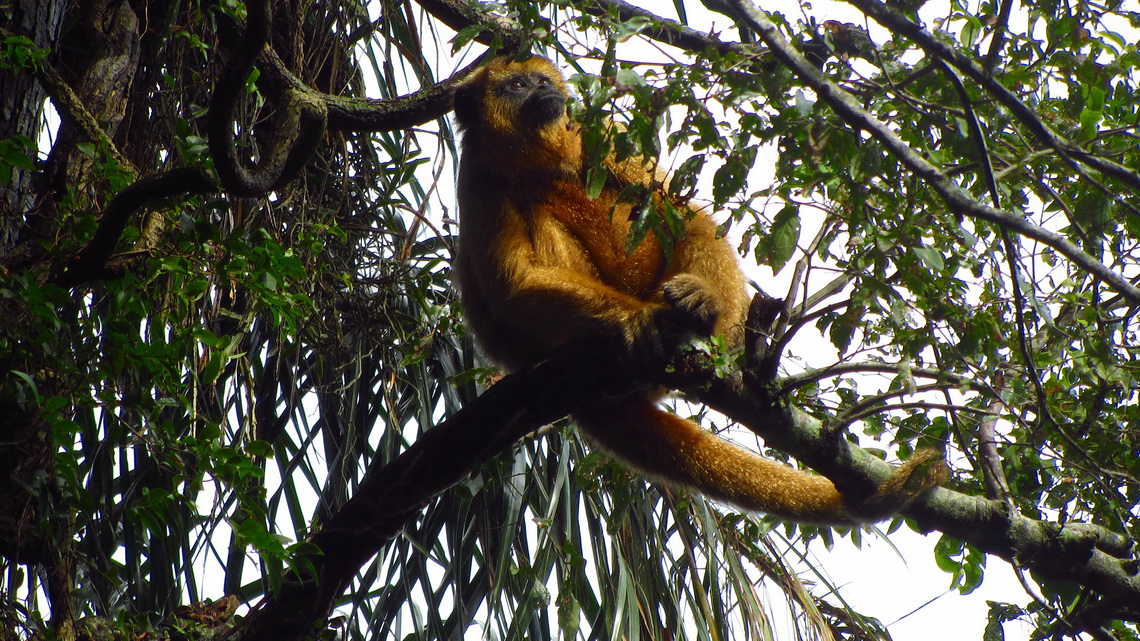 One of the highlights was a five meters large snake Curiyu, a kind of Anaconda and the biggest snake in Argentina. It was laying on the street and enjoying the late afternoon sun. Suddenly a car came and we thought that it was going to disappear. But it just grounded its head. After watching it more than half an hour we walked back 15 minutes to the campground and informed our friends accordingly. It was still on the street when they came to it.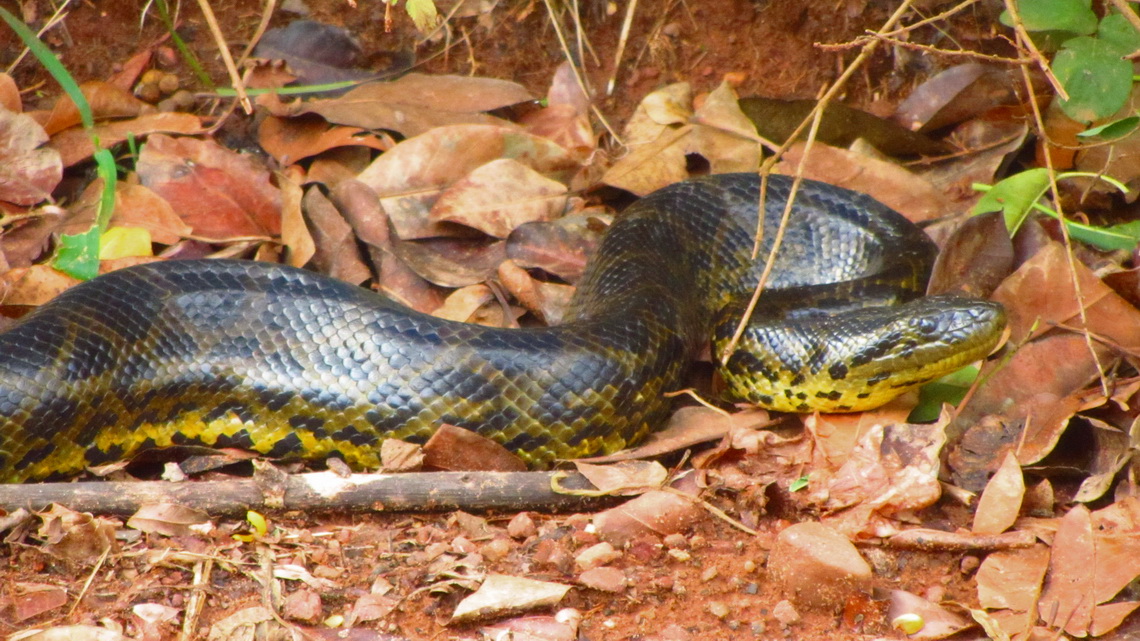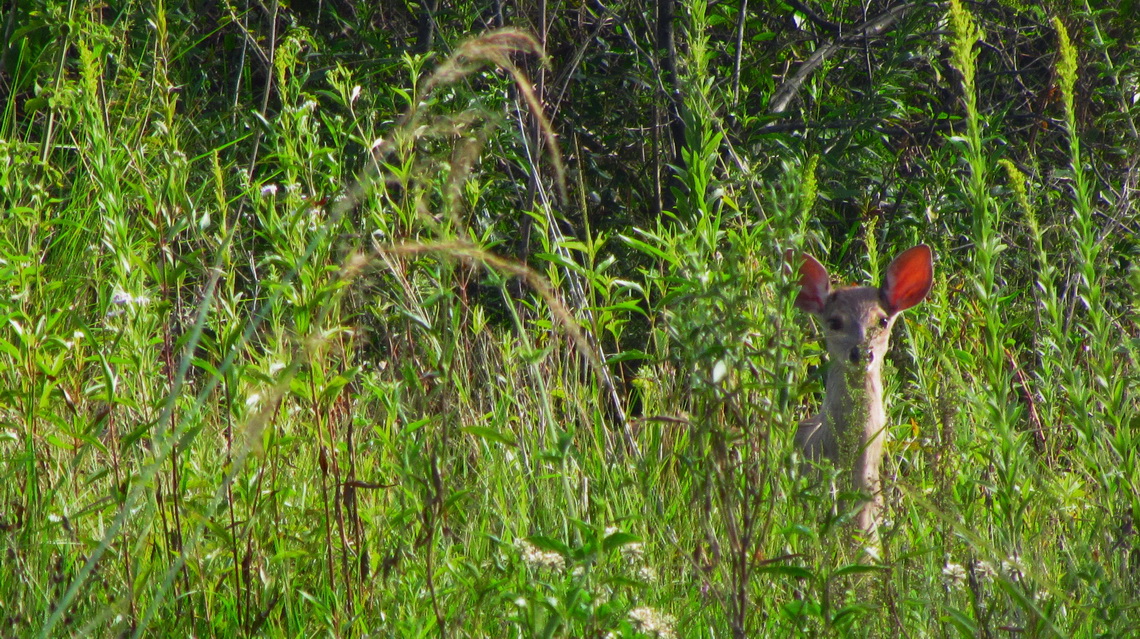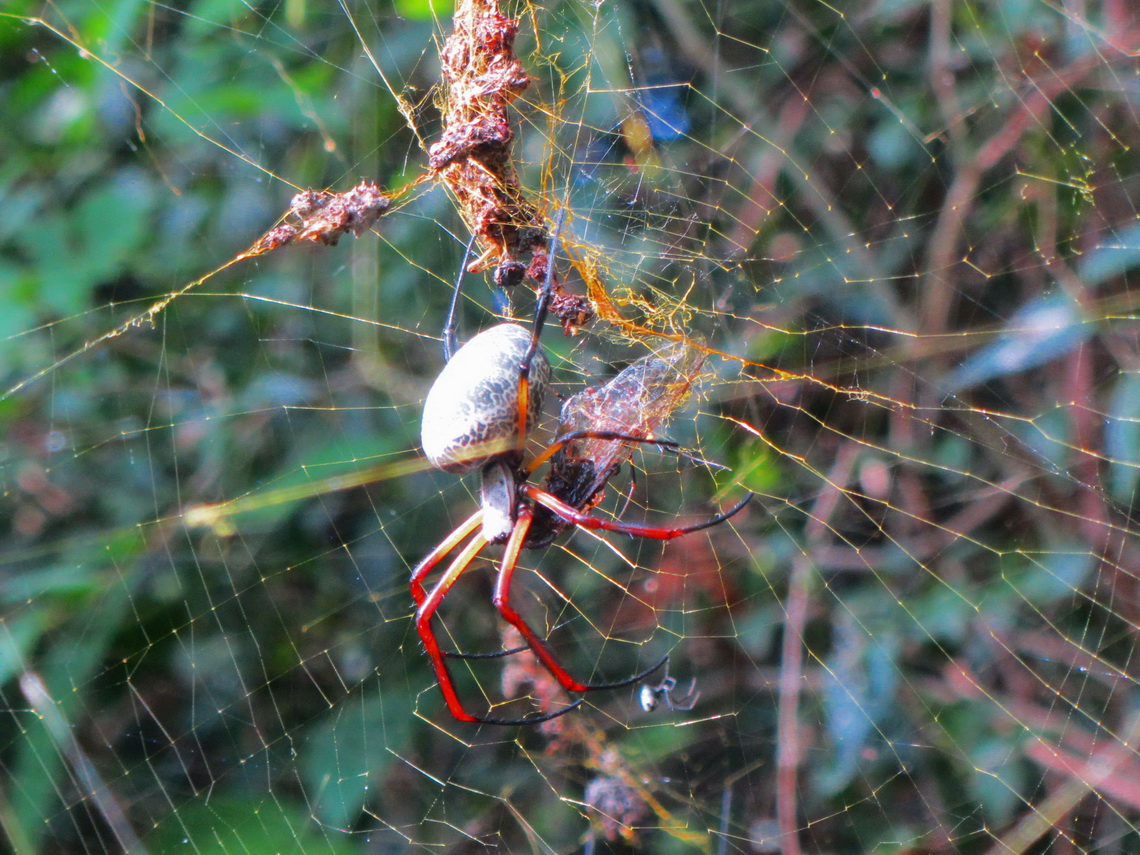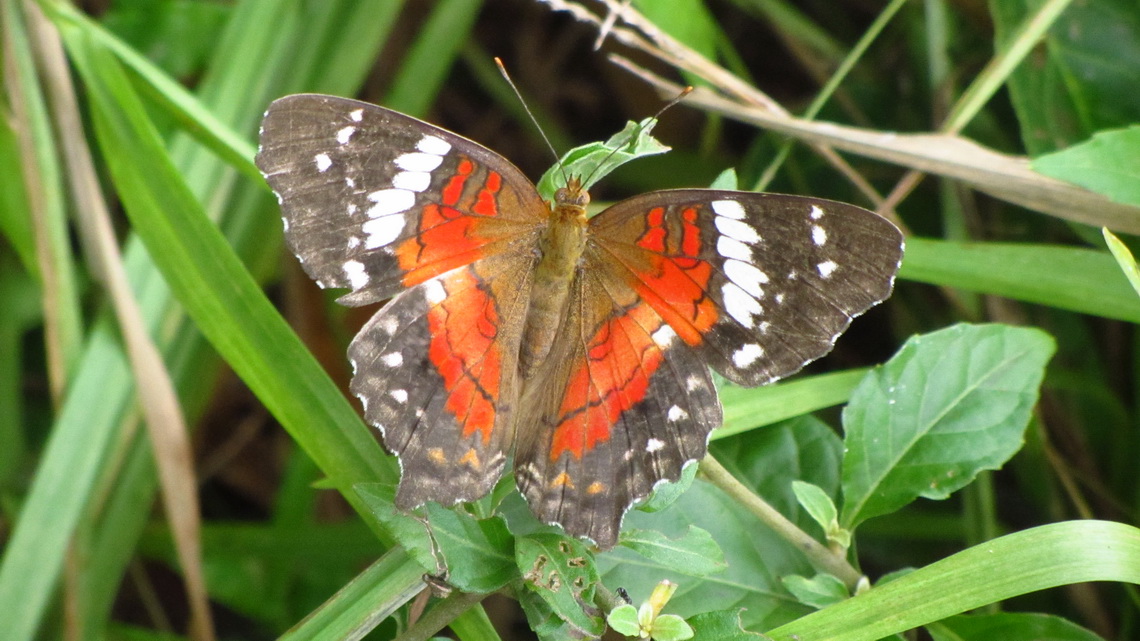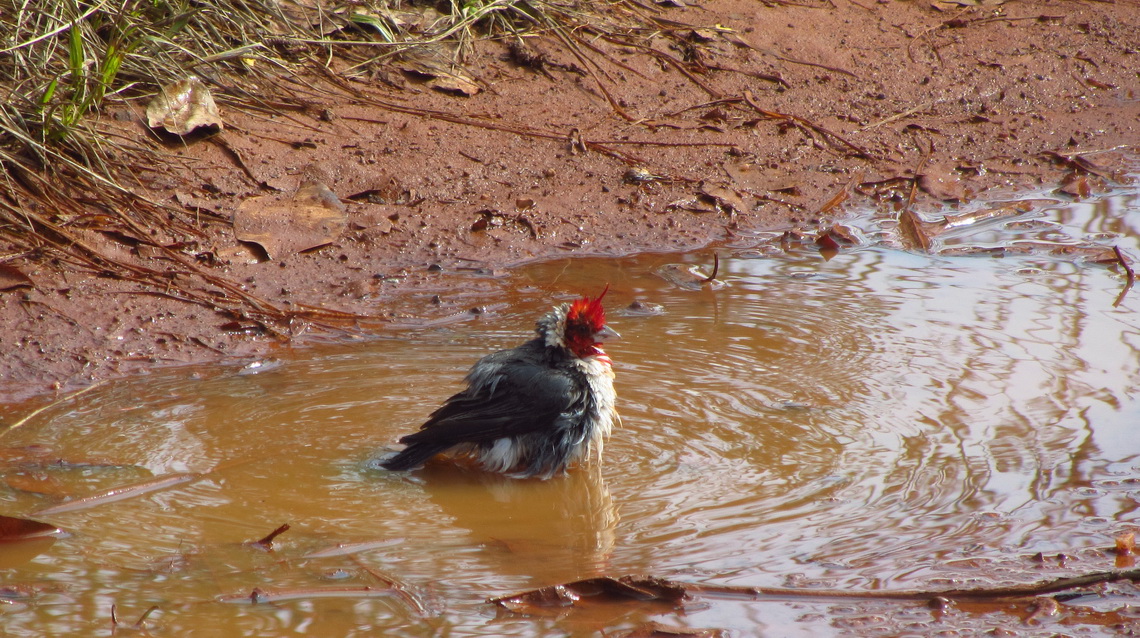 It started raining heavily in the evening on the second day and we knew that we could not leave Carlos Pellegrini for some days till the road becomes dry. Thus we had the idea to gain some food in town on the next day. We took our car, which was a mistake. Driving to the shops in the mud was possible but weird. Alfred took the ring road back to the campsite. Suddenly a kind of bank came which was created by other cars which had taken a side street into Carlos Pellegrini. Besides that obstacle the road was everything but plane.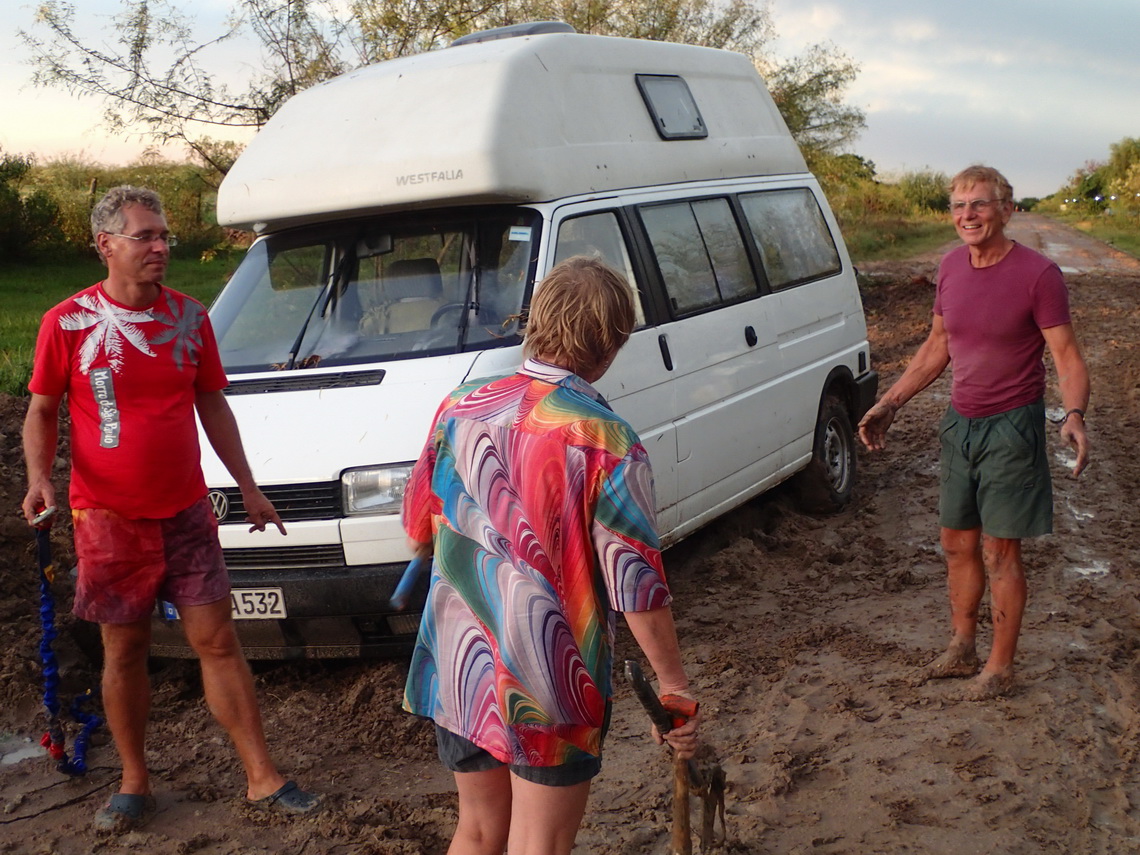 John came with his 4x4 Volkswagen Amorak to help us, but he had no change - same result with his car. The mud was so deep that we took off our shoes. A farmer came with his special tractor and pulled us out. It was an extraordinary feeling sitting behind the wheel because our car refused to go parallel to the street. Instead it was sliding several hundred meters with an angle of approximately 30°.
It stopped raining on the evening of the the forth day. Some high sophisticated 4x4 cars including John dared to drive out the southern street to Mercedes. We decided to follow in the early afternoon because rain was predicted in the evening, again. Generally the road was in good condition but there were few parts with deep mud. We were relieved that farmers with tractors were waiting for "customers" on the worst stage, just in front of the beginning of the pavement. But somehow our car managed it and we were happy to disappoint them.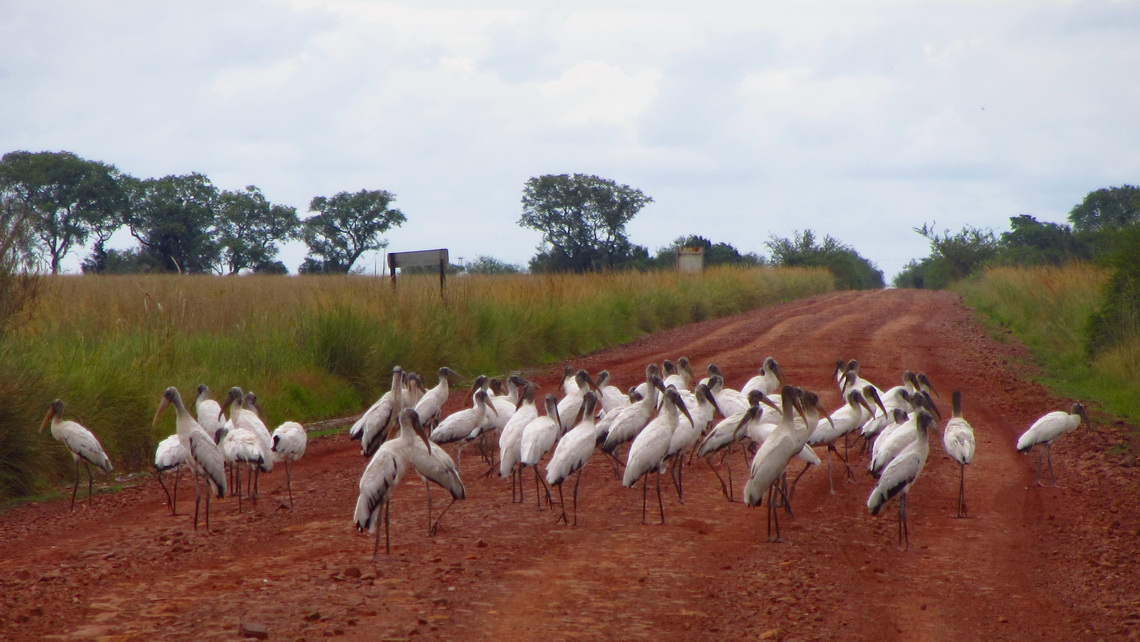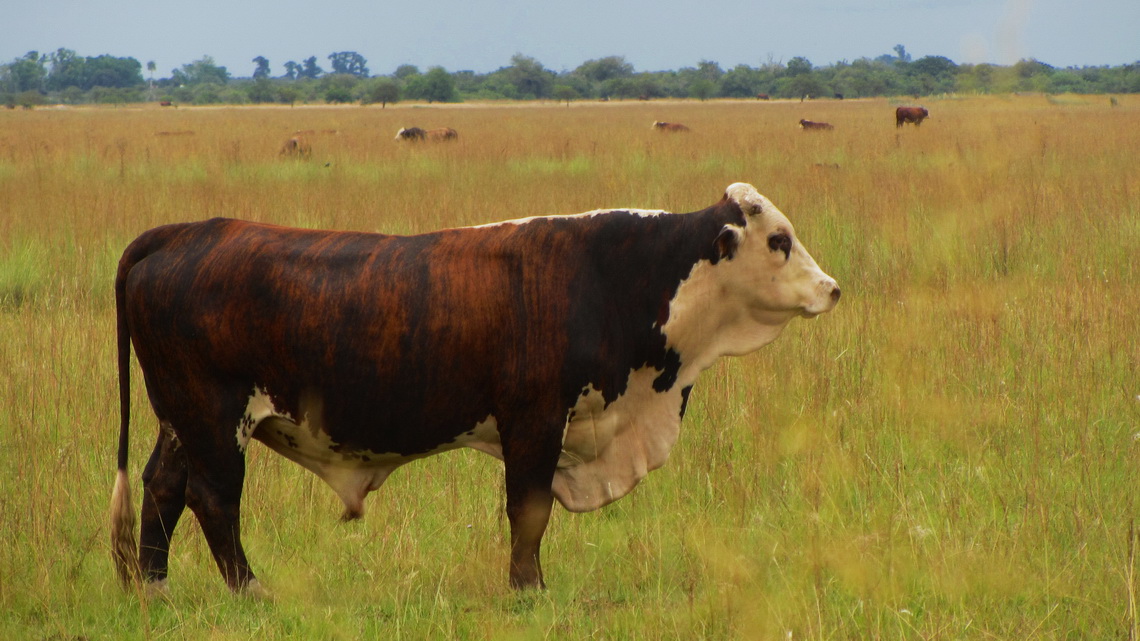 The Parque Nacional El Palmar is very different to the swamps Esteros del Ibera. It is much more developed and has a huge convenient campsite with shops and restaurants, located in its center directly on the majestic river Rio Uruguay.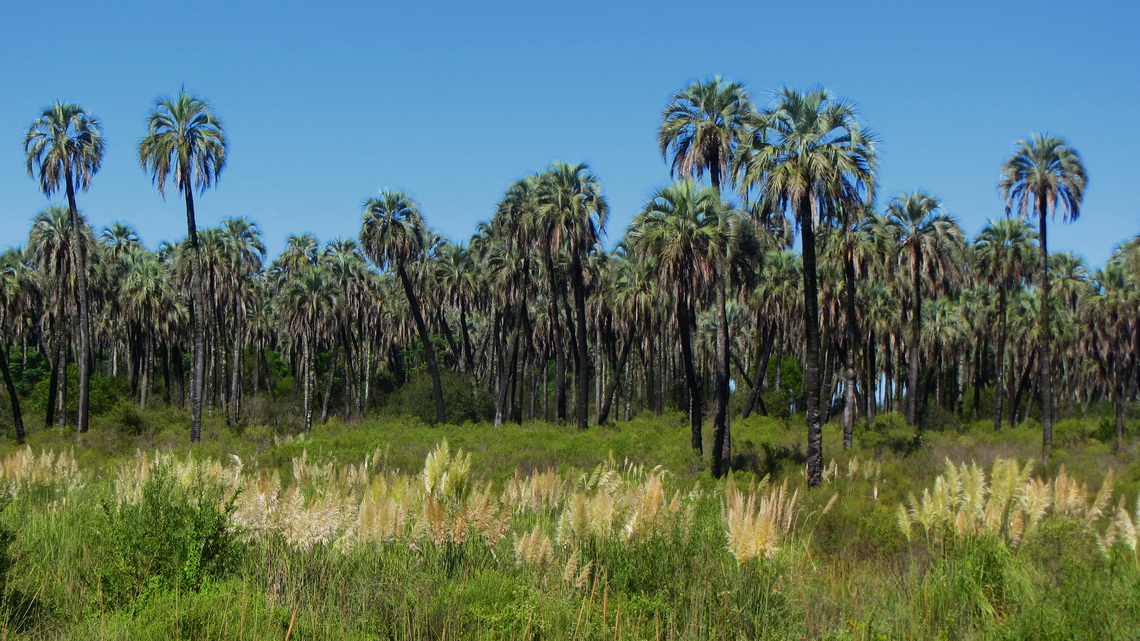 Exceptional was the game on the campsite with many Iguanas and huge Toads. But the star is the Bunny like Vizcacha: After sunset hundreds came out of their dens and strolled around. They were spitting each other, fighting and running under the tables of the campers. We were so excited that we spent four days in this park.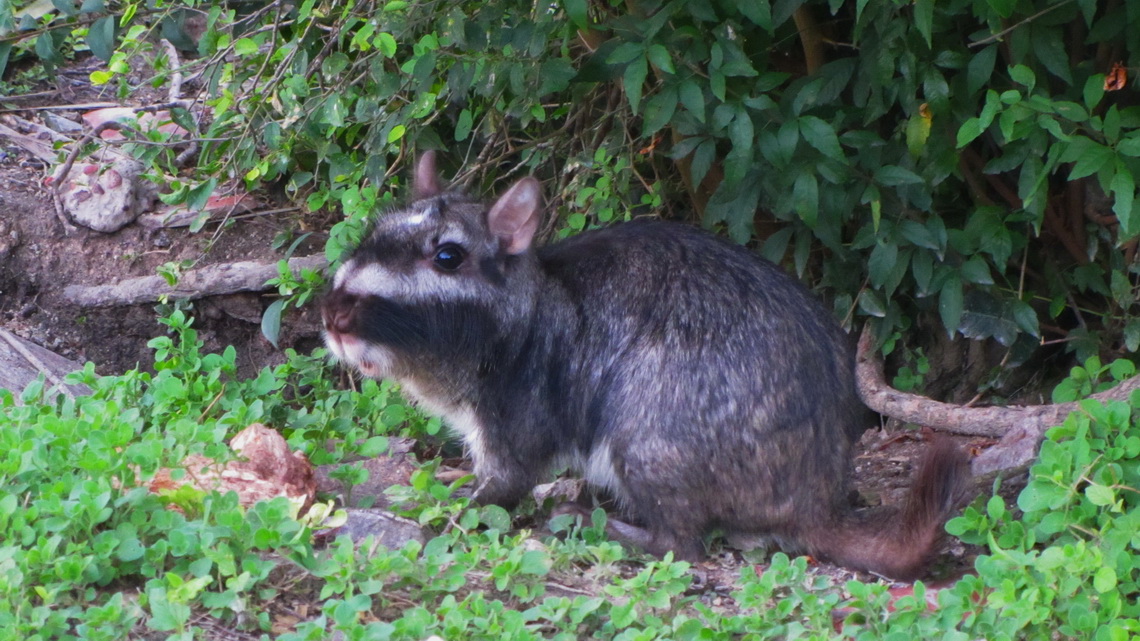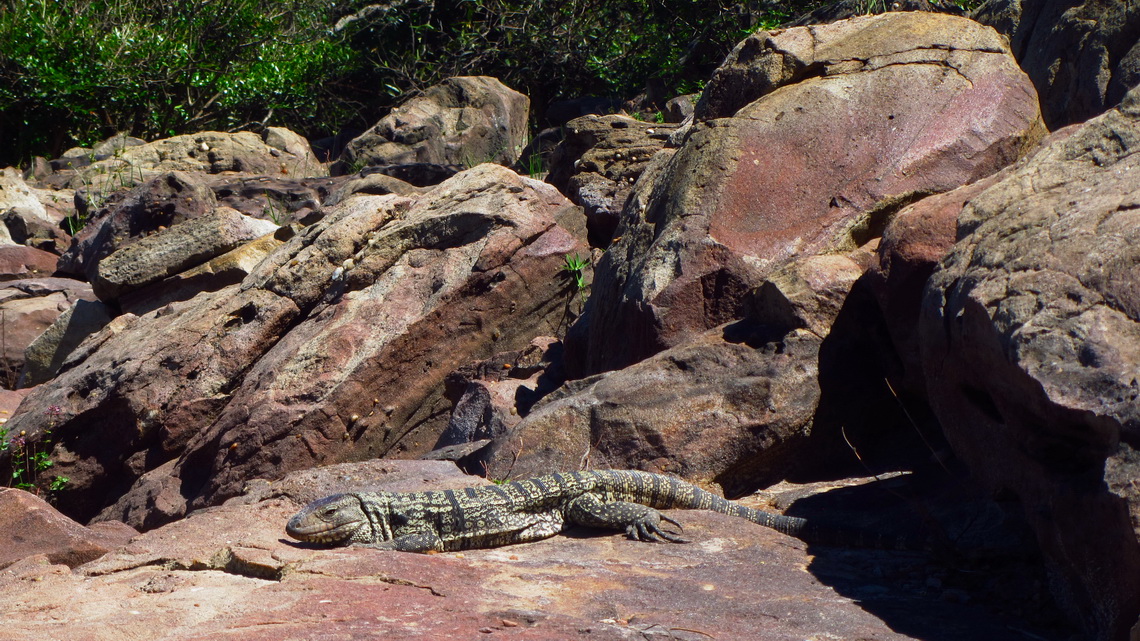 We spent two days in the trendy holiday town Colon before we headed to Germany in a rush end of February 2013. Colon has beautiful beaches on Rio Uruguay with excellent swimming opportunities.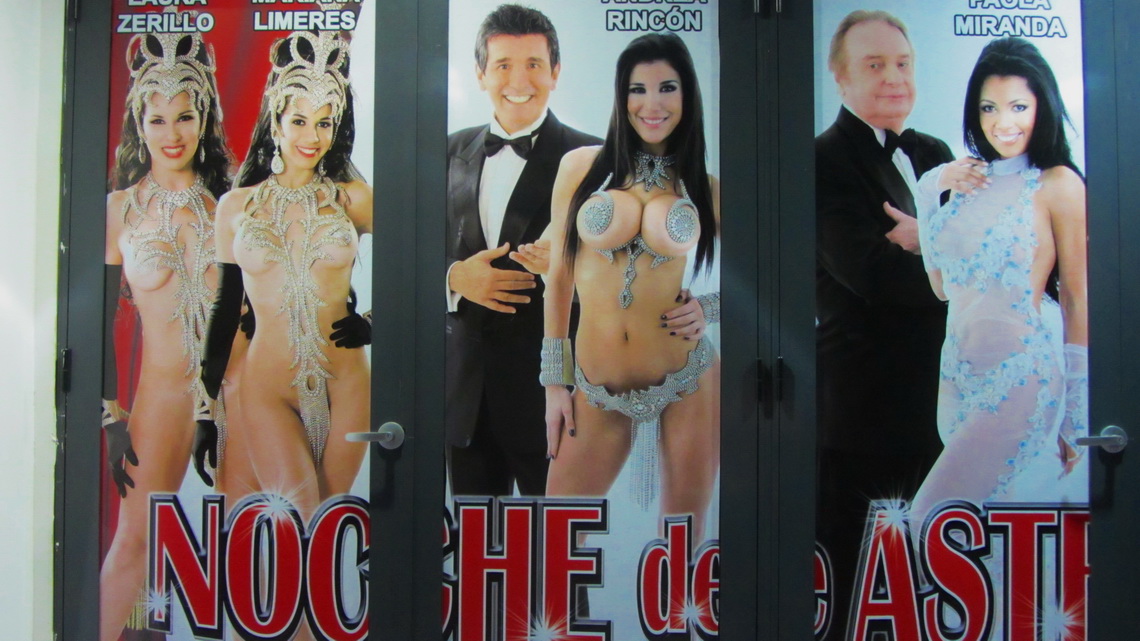 For more pictures, please click here          For a map of our itineraries, click here
To download the GPS coordinates file of Argentina, click here