Pico Fuya Fuya is with 4286 meters sea-level the highest peak around Laguna Mojanda in northern Ecuador close to the famous village Otavalo. It is a popular 3 to 4 hours hike in a marvelous environment. Few kilometers North is the beautific Laguna Cuicocha with two islands. It is an outstanding dark lagoon in a collapsed volcanic crater. The 5 to 6 hours trail around the lake provides excellent views.
Volcan Rumiñahui with its three peaks (up to 4712 meters sea-level) is located opposite of Cotopaxi, the second highest summit of Ecuador and with 5897 meters high one of the tallest volcanoes on earth. Both are in the wonderful national park Parque Nacional Cotopaxi, which can be accessed free of charge now and provides good campsites without any costs.
When we came to Ecuador on October 10th 2013 we were in a hurry because we were more than eager to see our first grandson Theo in Germany, just 2.5 months old. We had chosen Ecuador to park our motor-home because we knew from other travelers a good place in Otavalo and that the Ecuadorian customs is smooth. Usually you get a 90 days permit for the car and yourself. Thus we had only one week before we fly back to Germany and few days after our return on January 3rd 2014 - Our car had to leave Ecuador latest on January 8th 2014.
Another reason was that we know this beautiful country already a little bit from our visits in 1981 and 2004. We had climbed up several mountains like Cotopaxi, Imbabura and Illiniza Norte. Beginning of January 2004 we had seen the spectacular eruption of Volcan Tunguahura from the summit of Chimborazo. Tunguahura is currently one of the most active volcano of our world. We watched several hours its outbursts from Mocha on the Panamericana - for sure better than most of good movies!
After two days we arrived at the campground of the Hostal Rincon del Viajero in Otavalo, a splendid and remote place on the street to Laguna Mojanda (GPS coordinates: N0 13.119 W78 16.569). Its owner Dennis gave us a warm welcome and soon we settled up the details for the parking, which was located directly in front of his living house. We felt very comfortable leaving our car there - Thank you so much Dennis.
We used the remaining days to explore the environment of Otavalo and to purchase Christmas gifts in town. Otavalo is famous for its handicrafts and markets. We saw some people who bought a lot of stuff for the German Christmas markets. Outstanding is the Parque El Condor on a hill northeast of Otavalo. It is a rescue center for castoff or ill raptors supported by the German government.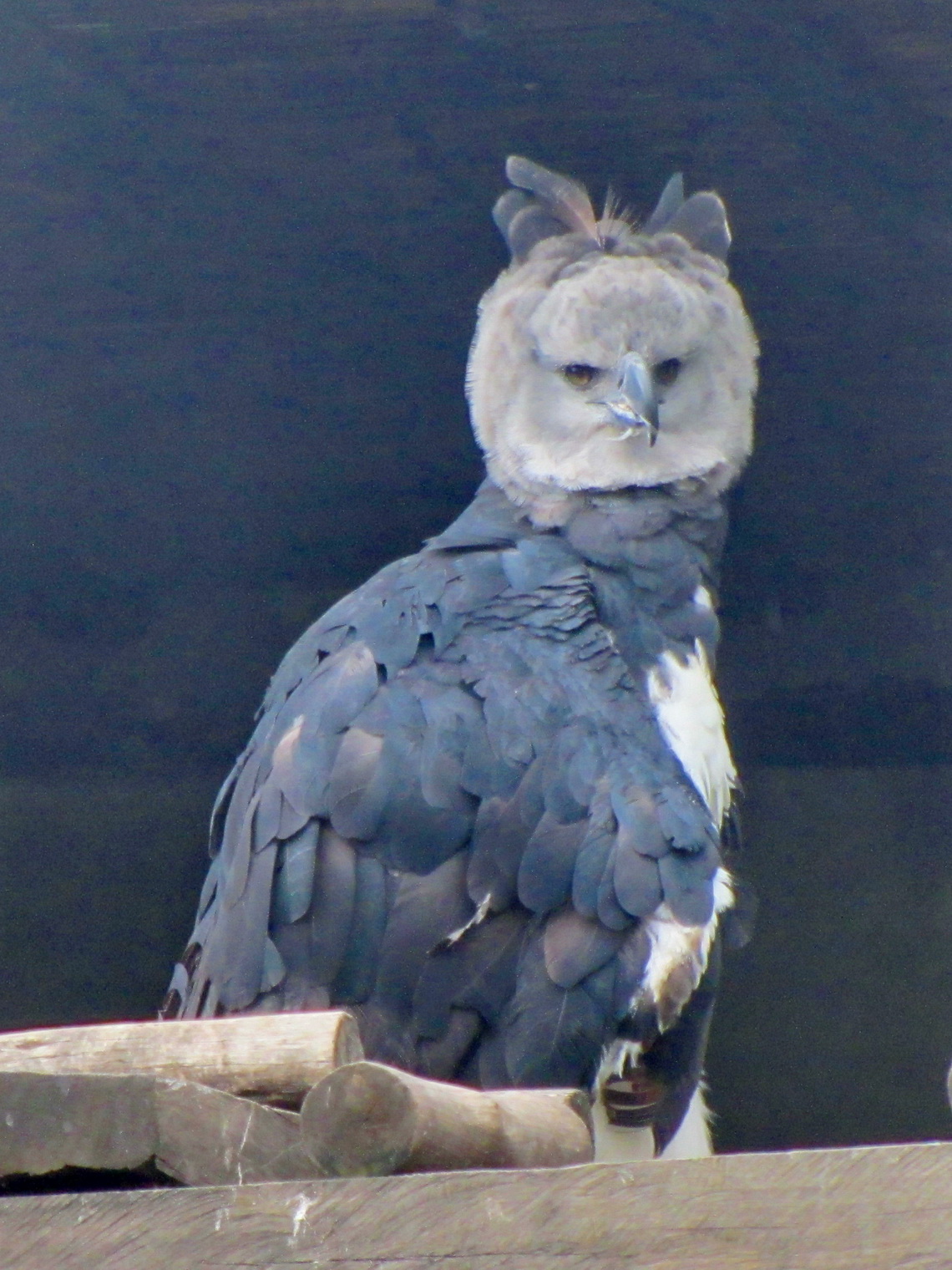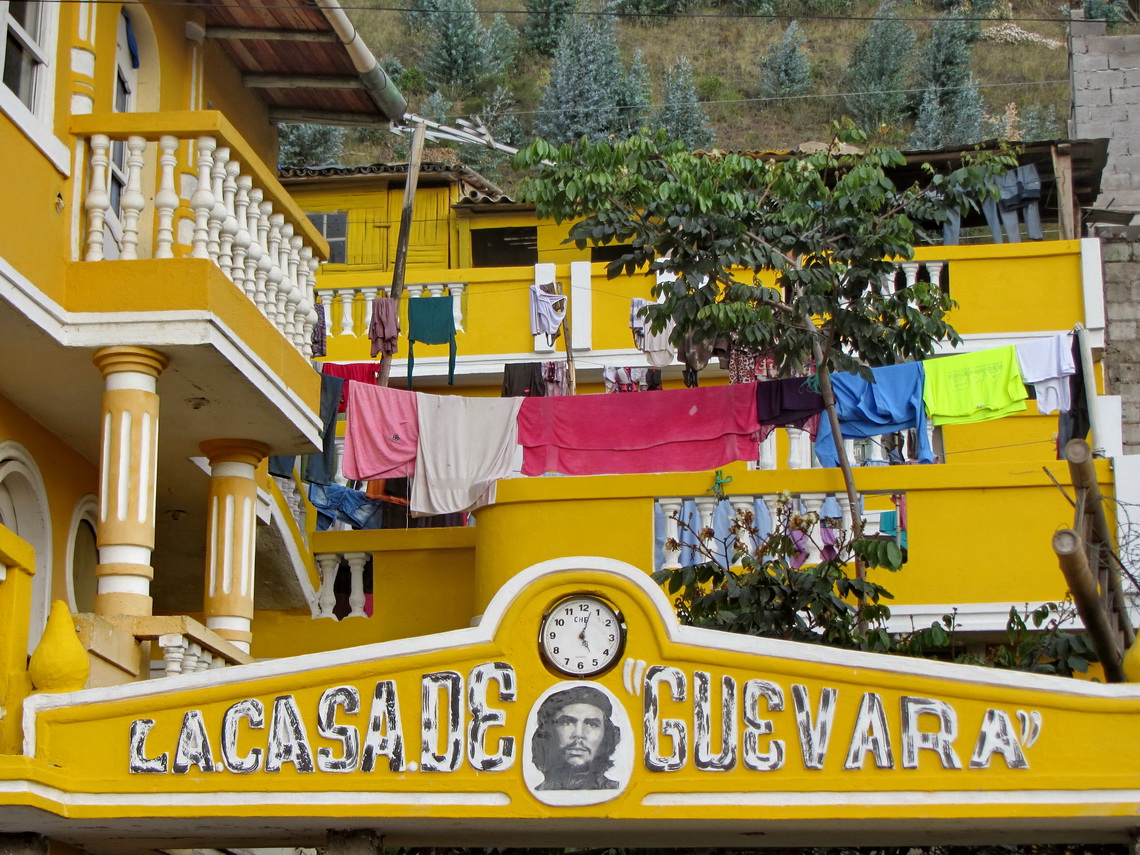 Countless nice flowers were on the way from Laguna Mojanda to Pico Fuya Fuya. When we started the hike the sun was shining. As soon as we arrived the 4263 meters high eastern summit lightning with thunder came up (GPS coordinates: N0 08.079 W78 17.390). We rushed down the mountain as fast as possible. Fortunately it stopped raining when we came back to Laguna Mojanda and we found a taxi back to our campsite, soon. The GPS trail is included in the GPS Coordinates file of Ecuador.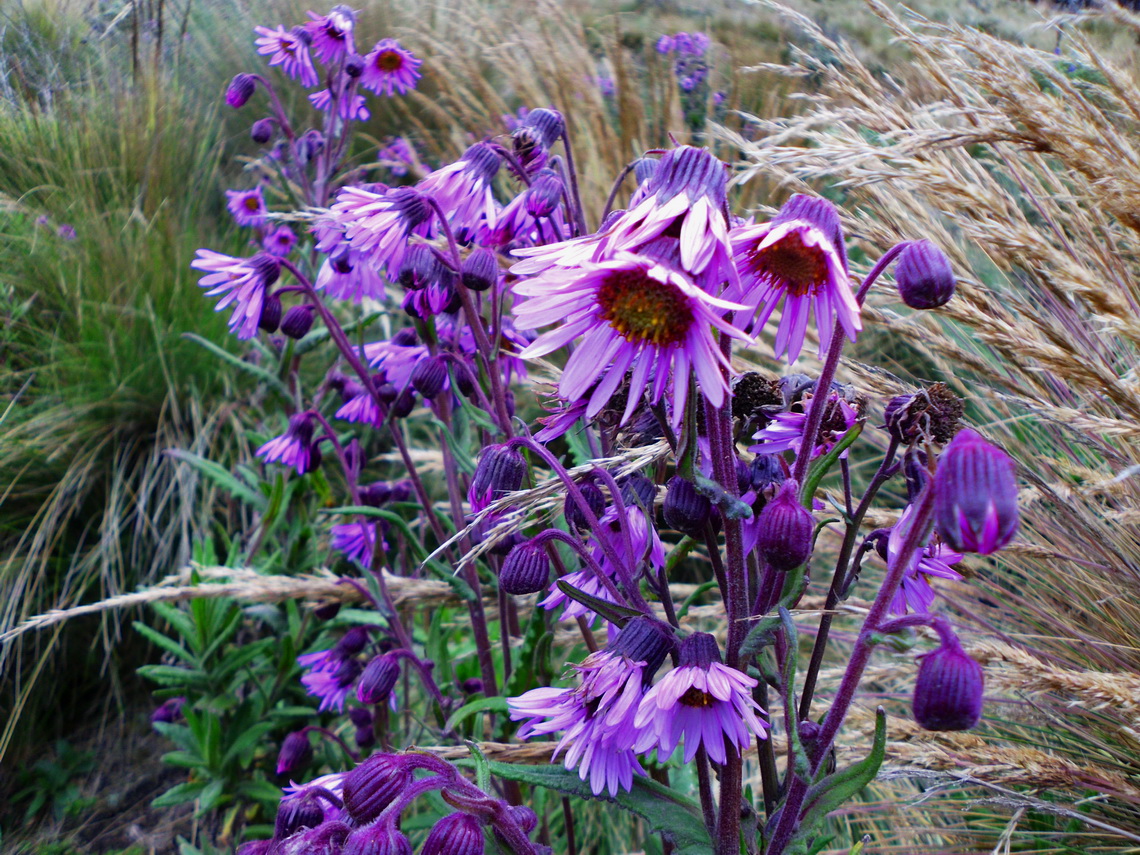 We came back to Ecuador at midnight January 2nd / 3rd with three huge backpacks because we carried a lot of spare parts for our vehicle. They were detected at the final screening on the airport and we had to go to customs. A Lady checked some filters and the shock absorbers but the real value on our copies of the invoices were too small for her to make further investigations or to claim taxes.
At 2:00AM we took the shuttle but to the old airport of Quito, a taxi to the northern bus terminal, a bus to Otavalo and a taxi to our campsite Rincon del Viajero. We arrived there at 6:00AM and we dared to ring the bell. Thanks to Dennis we had back our car one hour later. Two days later we circled Laguna de Cuicocha more or less totally alone. It is located in the sanctuary Reserva Ecologica Cotacachi-Cayapas, which is accessible free of charge. Few hundred meters outside of its gate is an ideal and quiet campsite (GPS coordinates: N0 17.757 W78 20.591) on the dead-end street to the gate. Like on Pico Fuya Fuya the flora was overwhelming.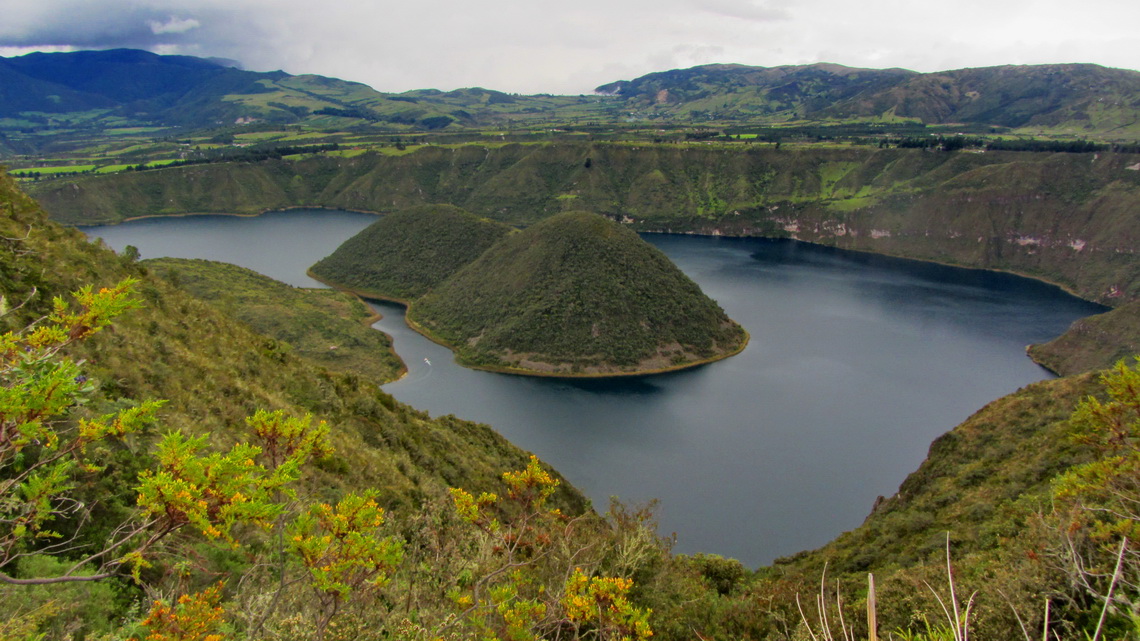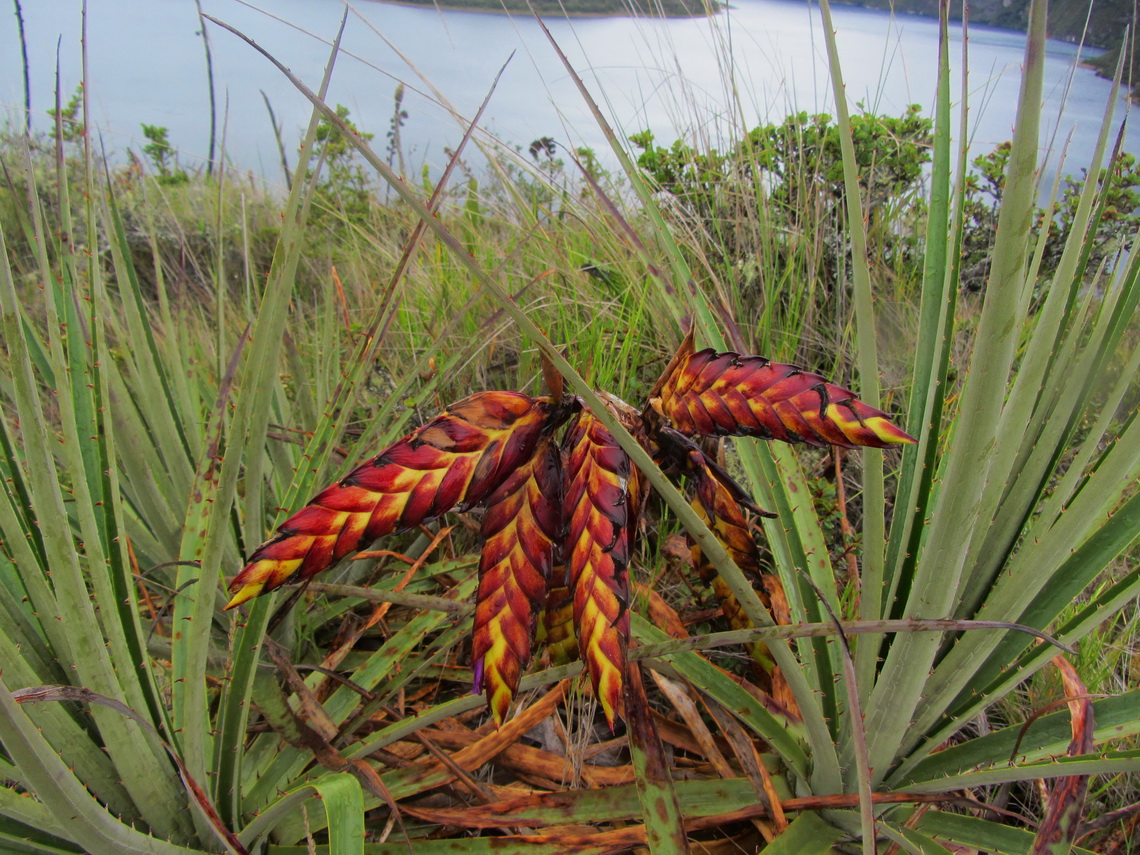 We spent our last night in Ecuador on the cozy campsite Finca Sommerwind, established and driven by the German couple Patricia and Hansjörg (GPS coordinates N0 22.843 W78 05.372). It is located few kilometers north of the prospering town Ibarra on the shore of lake Laguna Yahuarcocha, which is a local recreation area. We would like to thank very much Patricia and Hansjörg for their outstanding hospitality, we had so much fun together.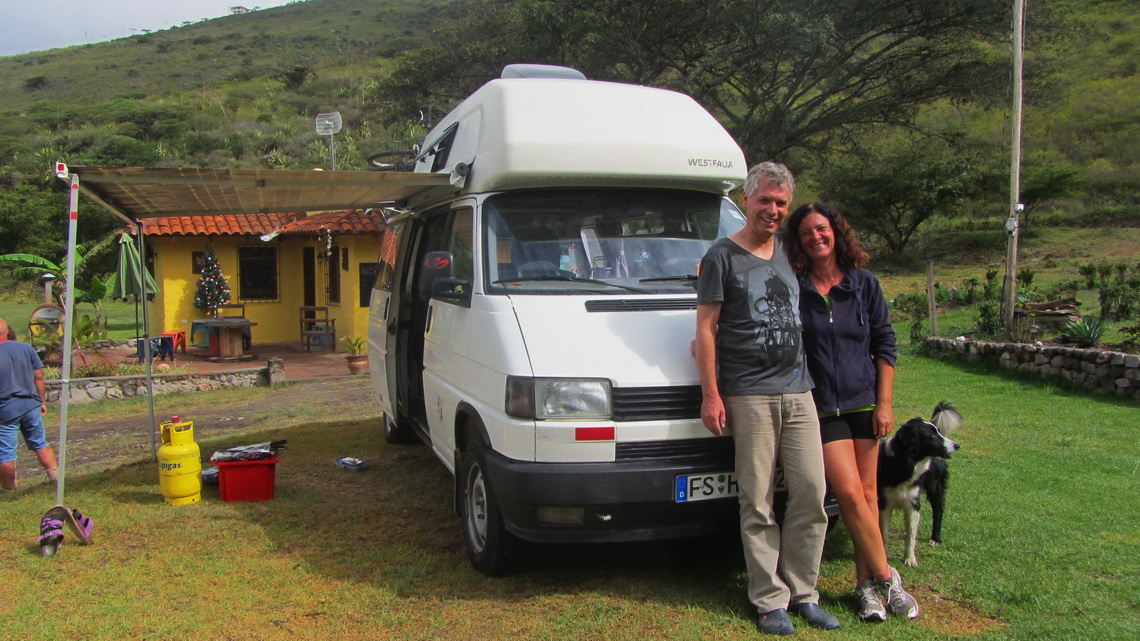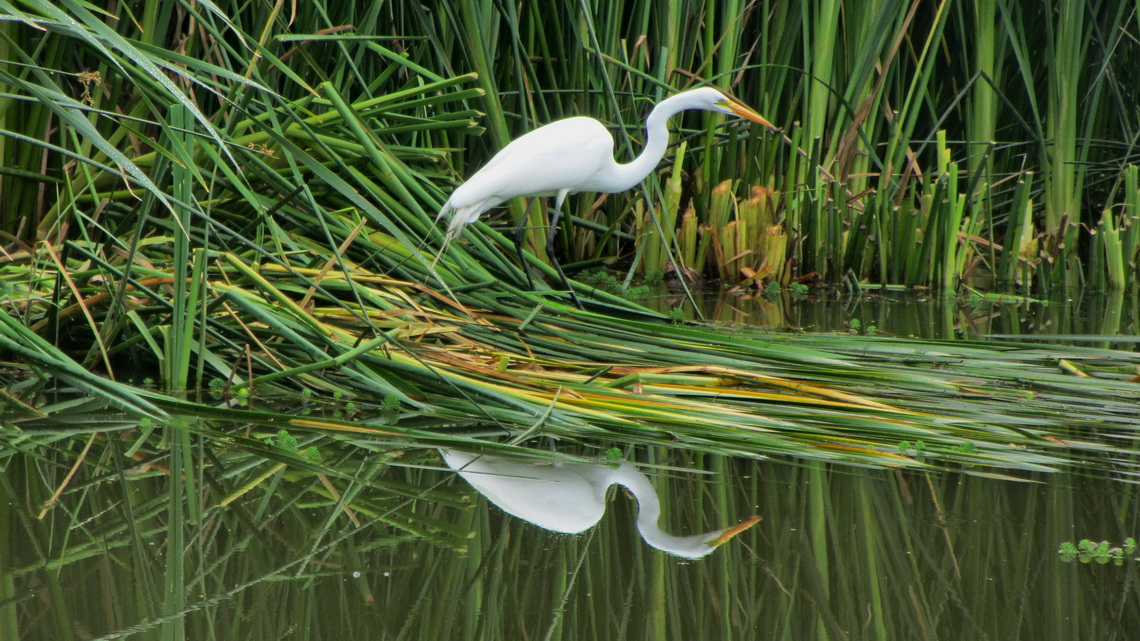 Close to the border town Tulcan we detected a newly established prehistoric park including museum, which is still under construction. A good contrast to the painful and time consuming border crossing to Colombia, both sides.
We came back a third time to Ecuador beginning of April 2014 to apply for a 180 days visa for Alfred because we intended to stay the whole summer between May and September in Germany. Only with the 180 days visa our car got the permission to remain in Ecuador also 180 days. Several visits to the state office, ministry of the interior and customs at the airport are mandatory including a bank statement which demonstrate wealthy of more than 1000U$. It must be translated into Spanish by a registered translator and confirmed notarially. Patricia and Hans-Joerg supported us tremendously to obtain it - Thank you soooo much. If you need more information contact Patricia and Hans-Joerg directly on their homepage Finca Sommerwind.
When we came to Finca Sommerwind, we tried to fix some issues on our car, see the mess in the side story in the article Bogota and Coffee Farms, and we strolled a little bit in the city of Ibarra which has a nice old town, some big shopping malls and a beautiful park with some strange animals. Several times we returned to Finca Sommerwind, it is an ideal base for Ecuador, see also the article Las Pichinchas, Laguna Yahuarcocha and the southern Pacific coast.

We dared to drive with our shitty car into the Cotopaxi National Park, which is free of charge now including nice campgrounds with some basic facilities. We stayed one night at the entrance gate (GPS coordinates: S0° 40.699' W78° 33.262') and three days in the heart of the park at 3,900 meters sea-level (GPS coordinates: S0° 37.974' W78° 28.973'). From there we hiked to Lomo Grande (GPS coordinates: S0° 36.372' W78° 31.017'), a secondary peak of the Rumiñahui massive, and we climbed up to the 4639 meters high summit of Rumiñahui Central (GPS coordinates: S0° 35.343' W78° 30.484'). For the latter we started at 4:00AM, rode our bicycles to Laguna de Limpiopungo, migrated the ridge and scrambled the rocky pinnacle. Both trails are included in the GPS coordinates file of Ecuador.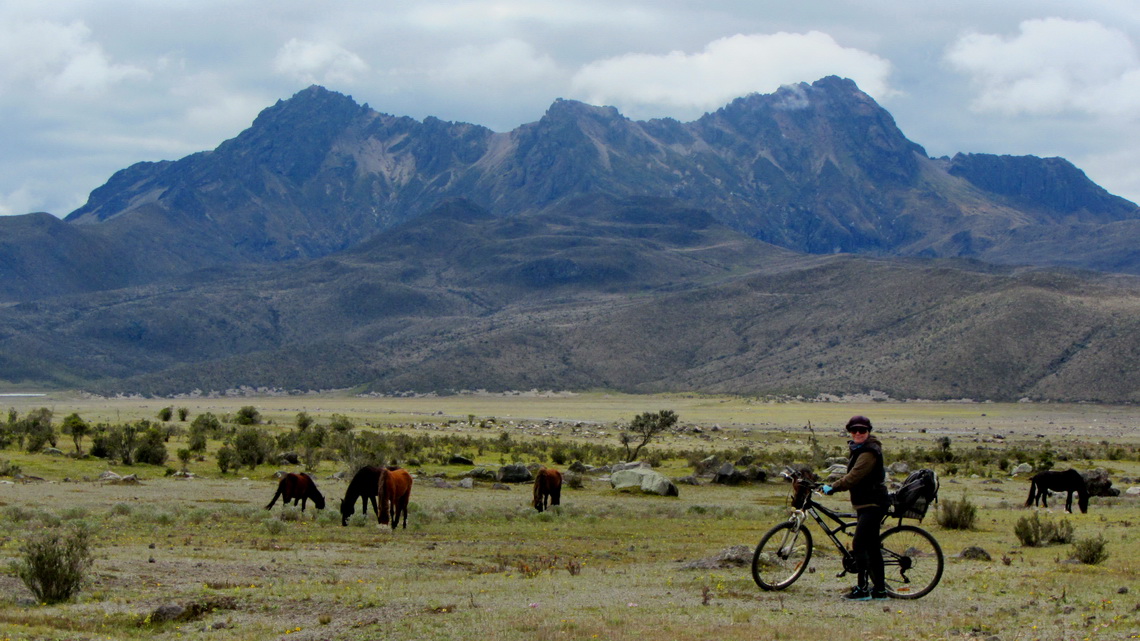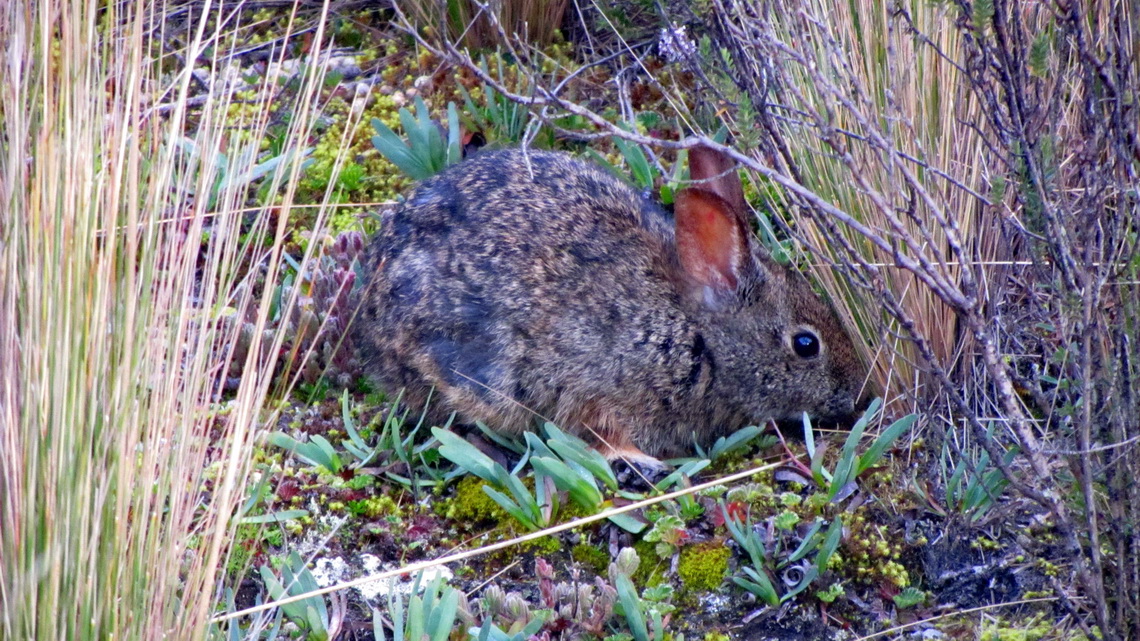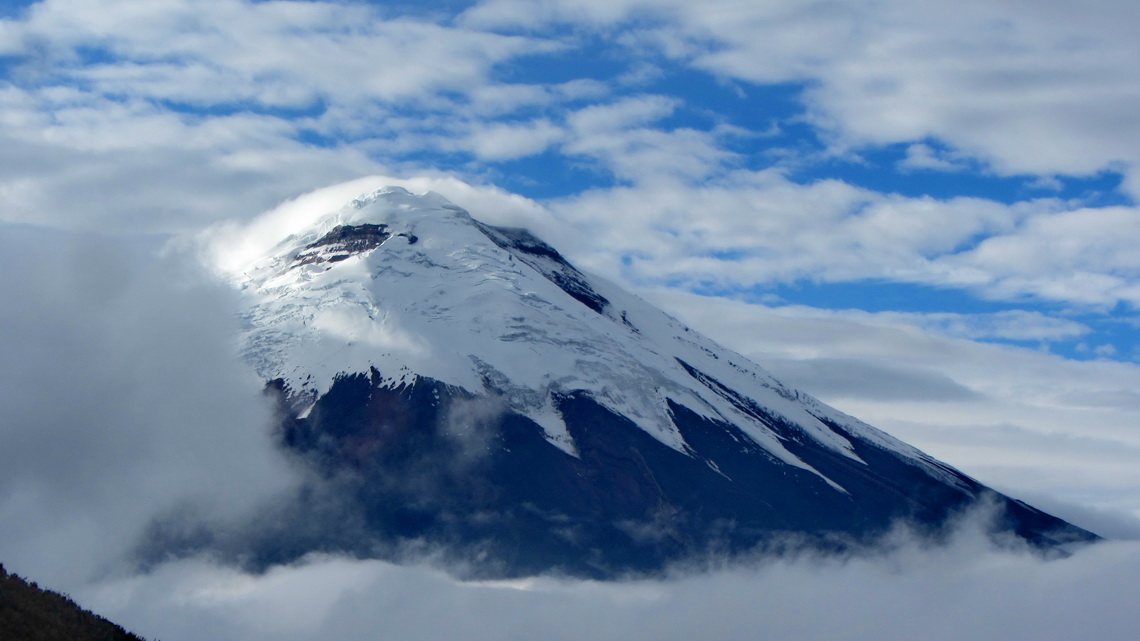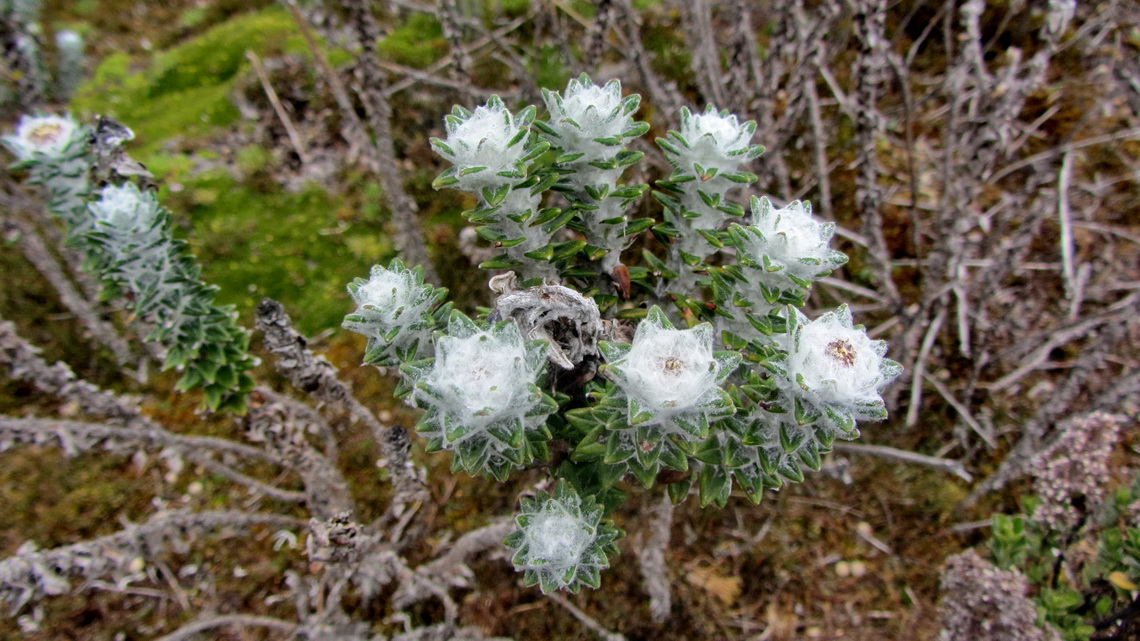 The village Cotacachi is famous for its Good Friday procession. It is on foot of Laguna Cuicocha and close to Ibarra. We were pleased to meet Patricia and Hans-Joerg there, but we were really surprised and more than happy to see Viola and Bernd again (see the story with the mess about our car in the article of Bogota). But firstly we delighted in another guest on our parking lot who was very excited about our motor-home.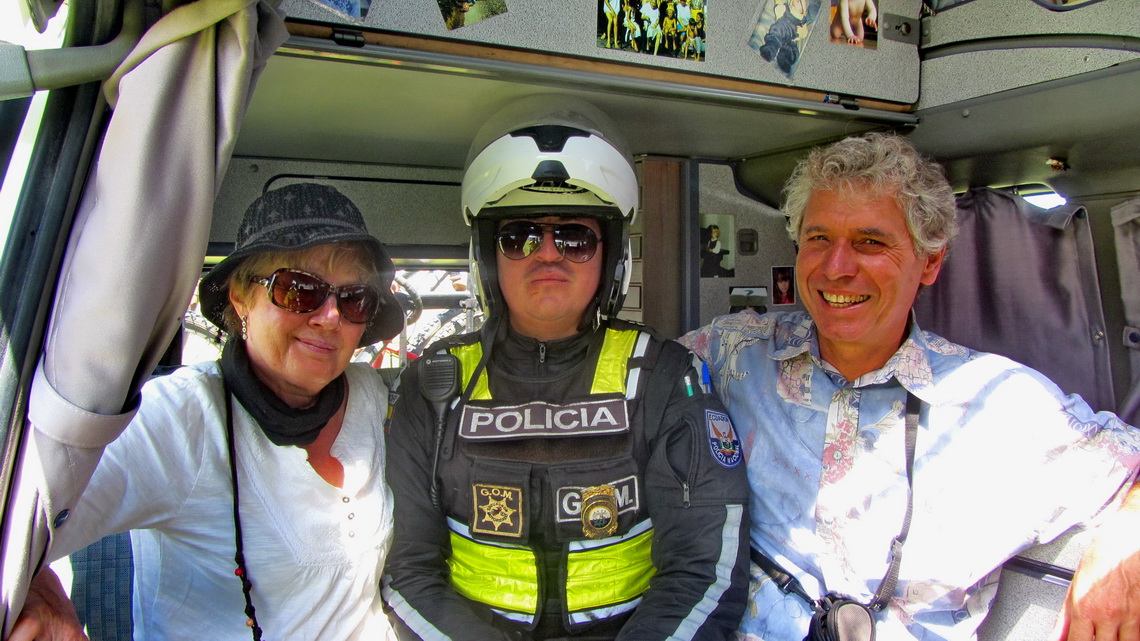 Together with Patricia, Viola, Bernd, Hans-Joerg and a younger swiss couple we strolled around in Cotocachi and enjoyed the spectacular Good Friday procession with many other interesting people.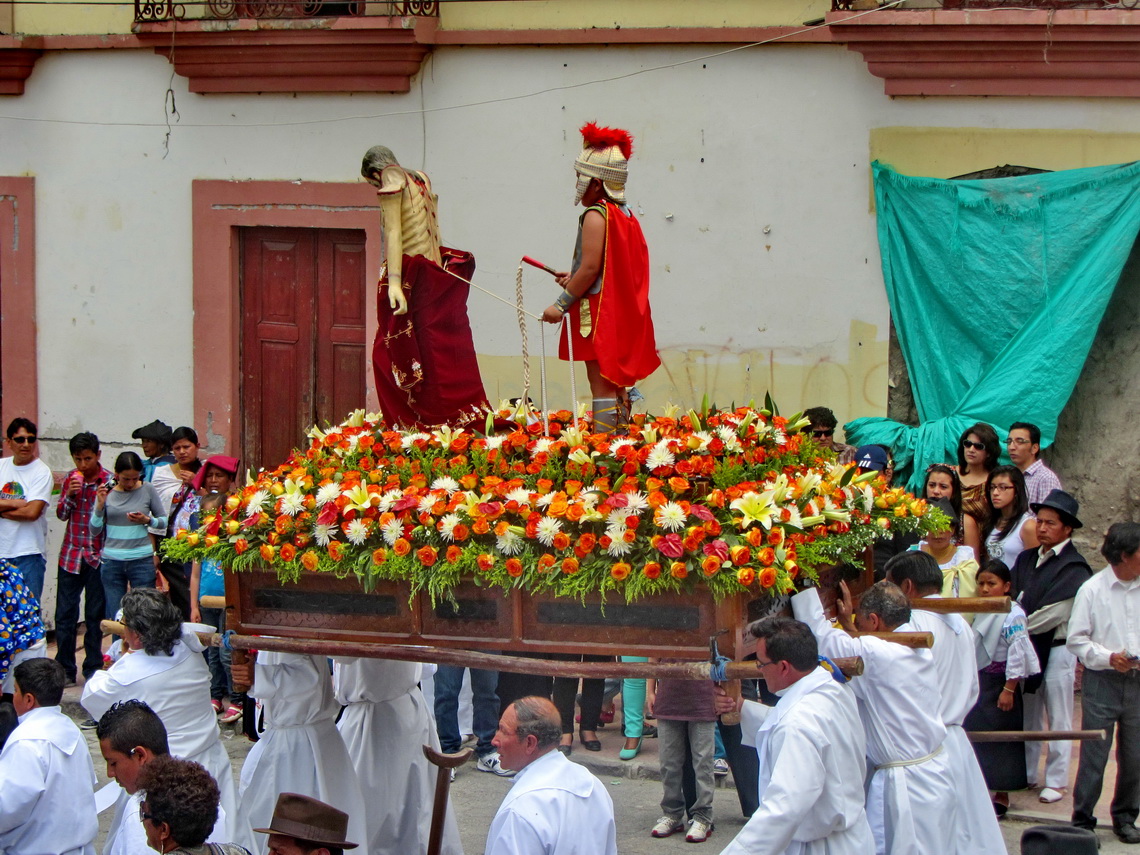 In the late afternoon we visited Irma from Passau, Bavaria who lives more than 25 years in the little village San Antonio few kilometers south of Ibarra.. She helped us tremendously for the 180 days visa - Thank you so much Irma. There was a family party ongoing and we were embraced without any discussion. They served us the traditional Good Friday meal of Ecuador - Fanesca, a heavy soup made with 12 vegetable ingredients like corn, different kind of beans, lentils, peanuts, different kind of potatoes, avocado and rice.
San Antonio is the woodcarving capital of Ecuador and northern South America. Irma's husband David has an impressive studio with a lot of different sculptures and artefacts.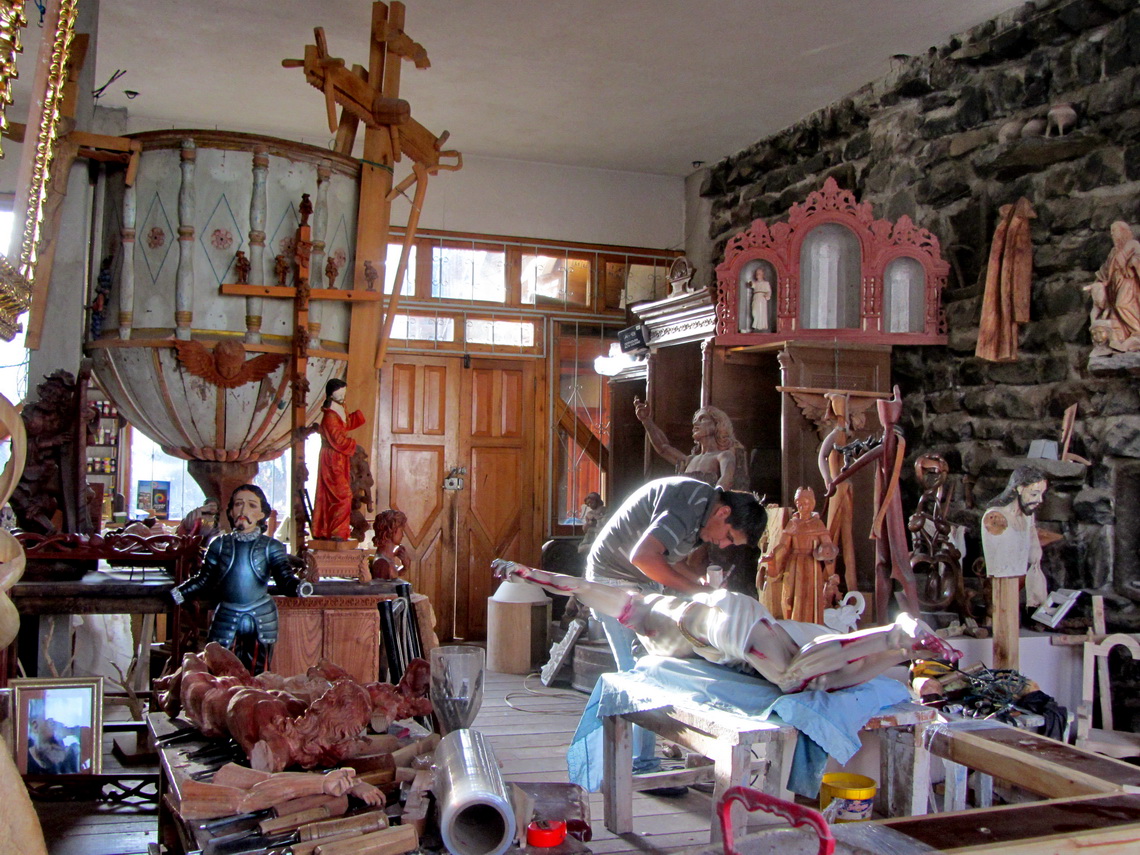 For more pictures, please click here                  For a map of our itineraries, click here
To download the GPS coordinates click here