Thanks to an excellent offer of Etihad Airlines we decided to fly to Thailand in November 2017. We spent two weeks in northern Thailand and traveled between Chiang Mai and Chiang Rai (see next article: Between Chiang Mai and Chiang Rai). The third week we were on the beautiful island Koh Chang on the northeastern corner of the Gulf of Thailand close to the Cambodian border.
When we came to Bangkok in the late evening we were so tired on the next day that we slept until lunch time (six hours time difference to Germany!). We stayed in the low budget hostel Marin Inn in Bangkok's Chinatown. When we explored this quarter a tuk-tuk driver (three wheeler taxis based on mopeds) offered us to show us for little money some interesting places. First we saw some nice temples. We refused a shopping mall and asked him to head to the port of mighty river Mae Nam Chao Phraya. He drove to an touristic port where the agency wanted more than 100U$ for a 2 hours cruise on the river.
But we knew that there is public service on the river. We declined these trip and searched for a public speed boat service where we spent just 1U$ for both to cruise the river up and down - very nice!
We came back to Bangkok in February 2020, see article Koh Kood and Bangkok 2nd.

In Koh Chang we stayed in Bailan Beach which is in the southwest corner of the island. It is less touristic like the famous destination few kilometers north like Lonely Beach or White Sands Beach. Both hostels we stayed were excellent: Jungle Garden and Elephant Bayresort. We did not dare to rent a bike because the streets on Koh Chang are extremely steep and dangerous. We walked a lot and took sometimes the taxi which is quite expensive for Thai standards. Hiking on the beach is somehow difficult because usually it is very rocky interupted by little nice and sometimes sandy beaches.
With a beautful excursion boat of Mr Khai we did a superb trip to Koh Wai. Unfortunately it had been windy the previous night. Thus snorkeling was a little difficult due to fishy water. But diving a little down provided marvelous views of the sealife around Koh Wai.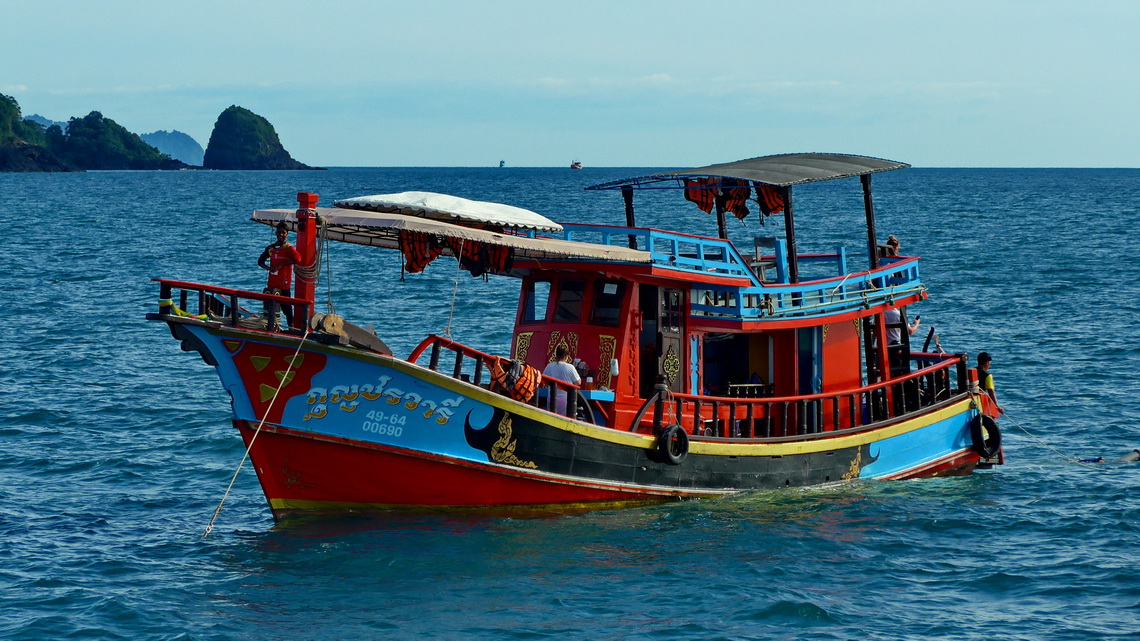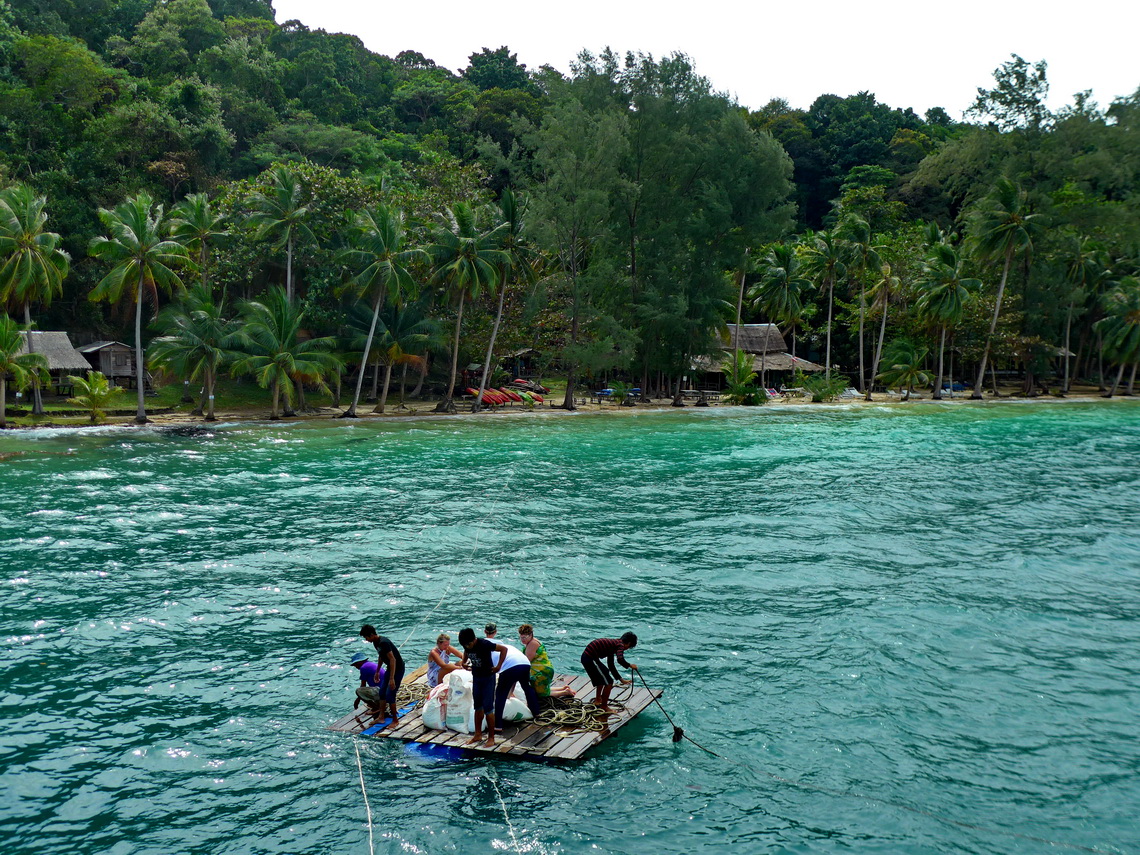 The strenous hike to Koh Chang's third highest peak Chom Prast 2 or Jom Mountain (626 meters sea-level) is a stunning opportunity to explore the jungle of the island. Mr. Tan offers this tour and Alfred joined. The large group was split into two and he had to go with three younger runners!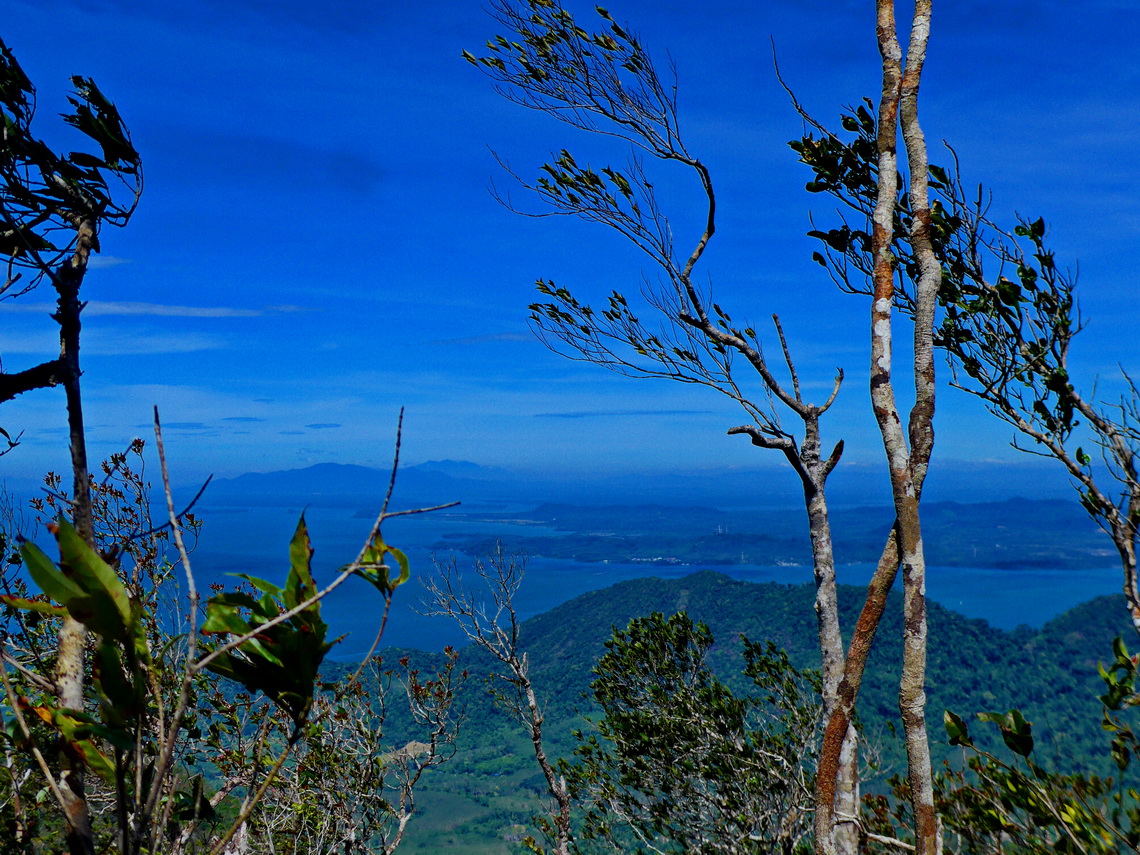 On the way down our guide, a younger man and myself did not see the green venomous Big-eyed Pit-viper which lay directly on the path under some leaves. Fortunately we did not touch it. The man behind me saw the snake and we tried to picture it which was a delicate task because the snake raised its head (see the picture on top of this article). Our trail is included in the GPS coordinates file of Thailand
Klong Plu Waterfall is a must to do on Koh Chang. Swimming in the fresh water with a lot of fish is outstanding. On the way to the waterfall we found an interesting restaurant in the jungle where we had an excellent meal.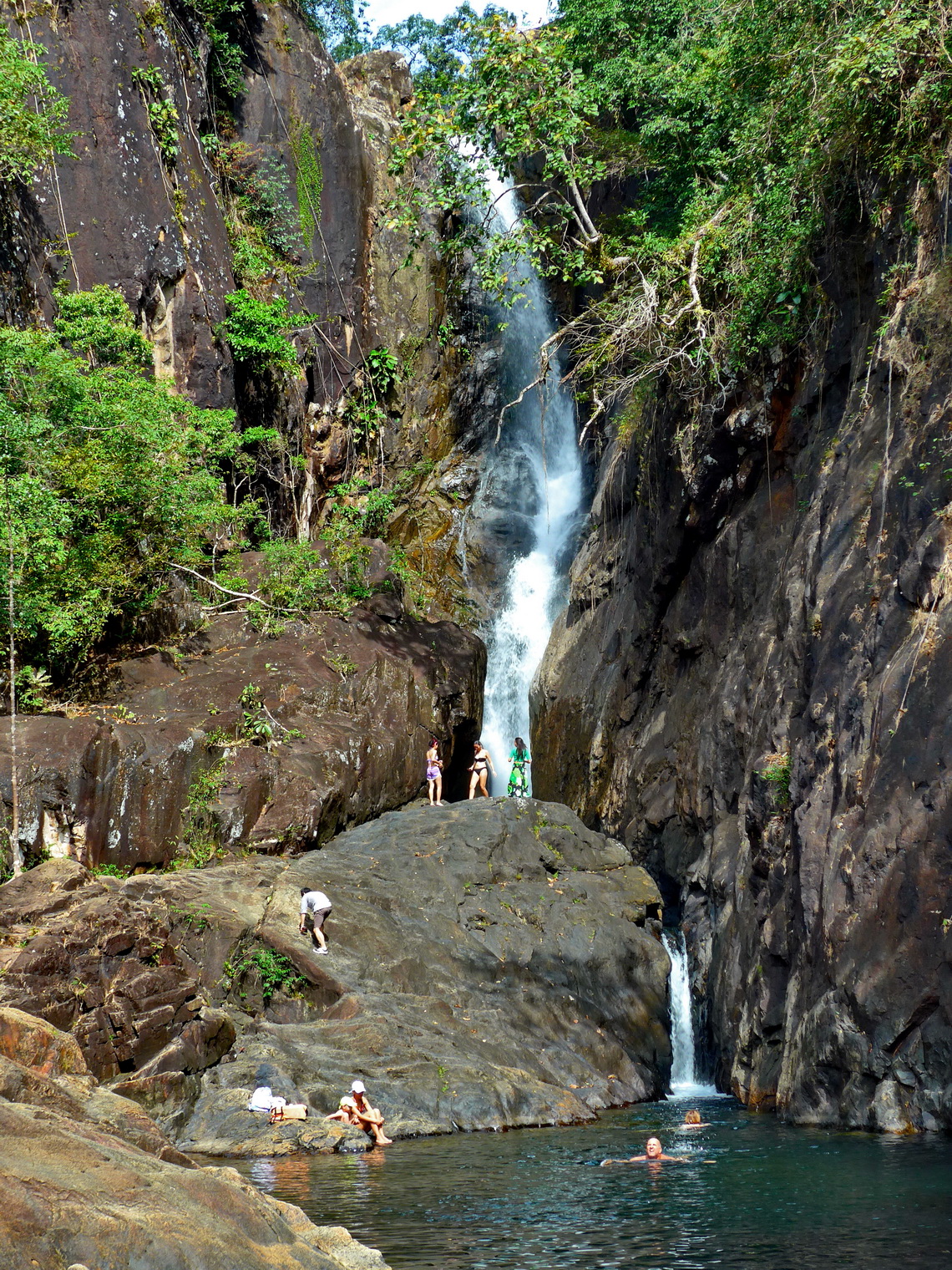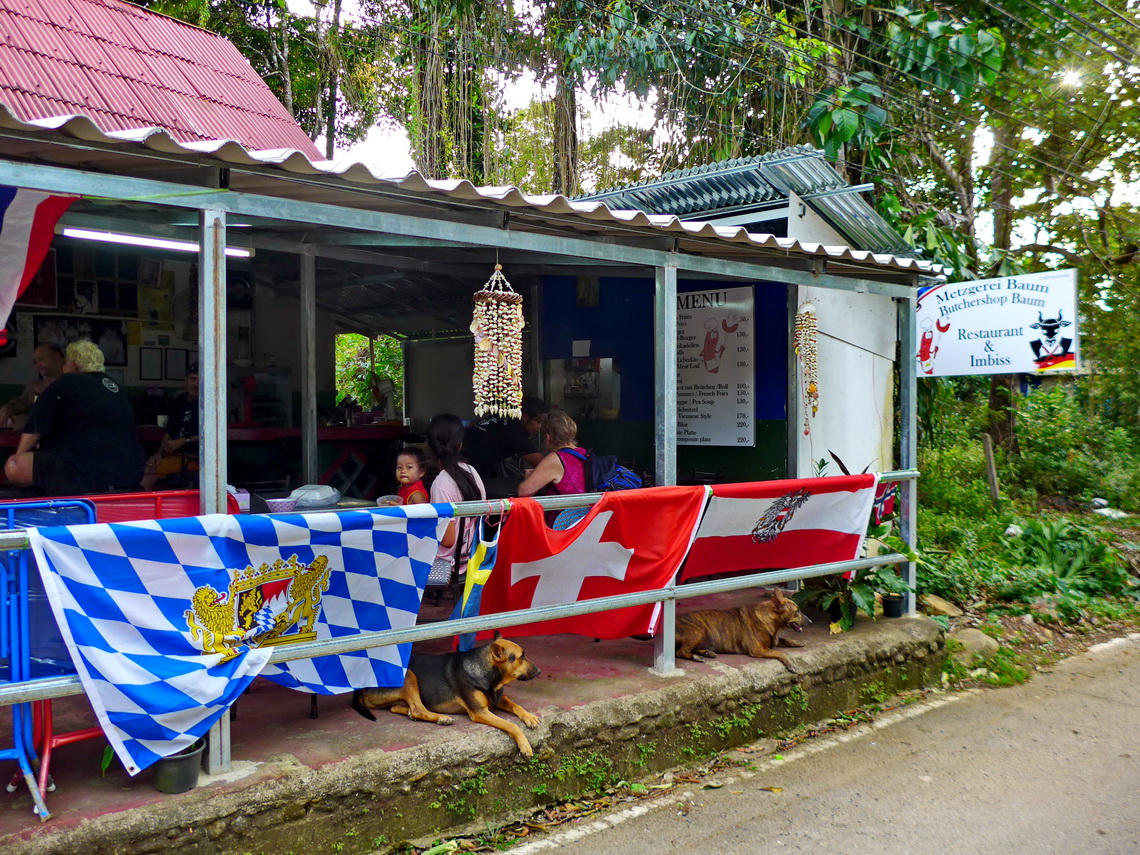 Some of our waypoints are included in the GPS coordinates file of Thailand
For more pictures, please click here                 For a map of our itineraries click here