Northern Thailand is much cooler than the rest thanks to its higher sea-levels. For us it was nearly unbearable hot and humid in Bangkok after our arrival on November 8th 2017 and we decided to head northwards. Two days later we took the train from Bangkok to Chiang Mai. The engine broke half the way and we had to wait for another one. So we arrived at Chiang Mai at 6:00h early morning instead of midnight after spending 17 hours in the train. But the trip was worth because we felt immediately in love with the green, lush and mountainous landscape adorned with nice cities and beautiful temples.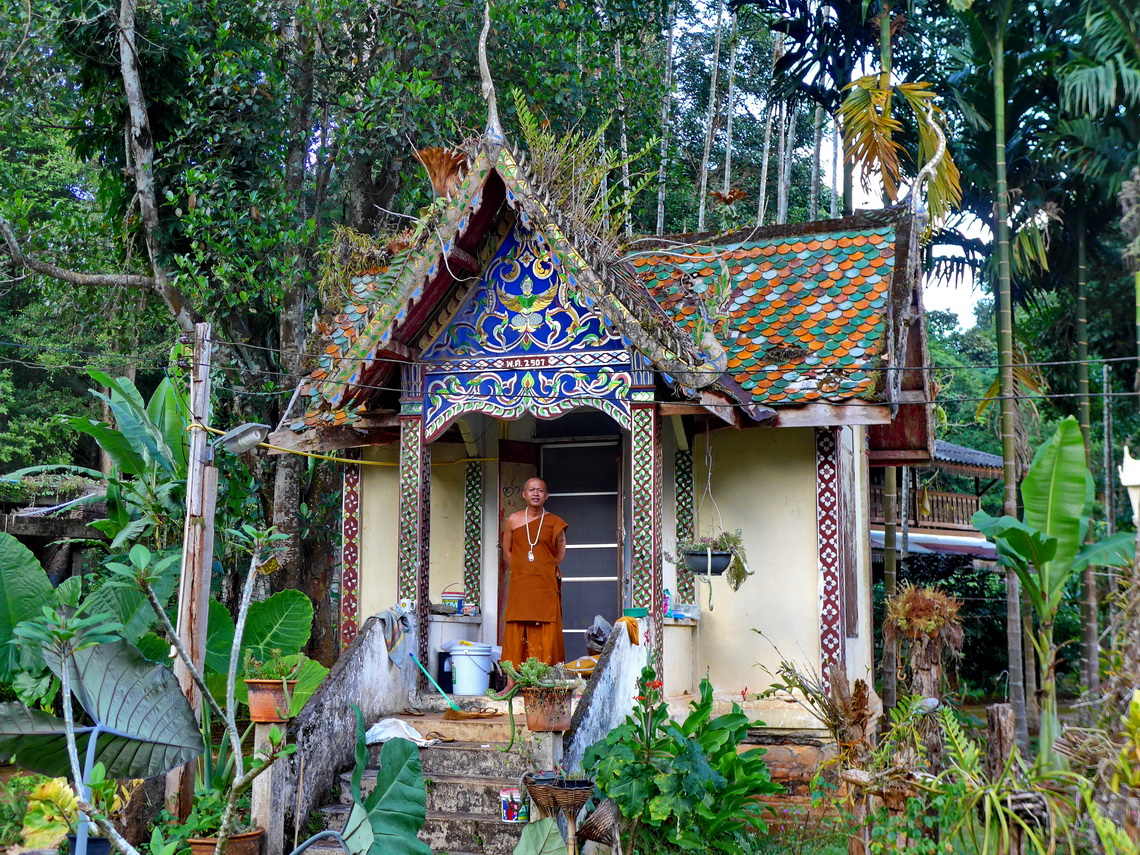 Chiang Mai is with more than 1 million inhabitants the largest town in northern Thailand and must to see for tourists. Its nice inner city and historical center is surrounded by an ancient wall and has more then 30 temples. Famous is the night bazaar with many weird shops and too many people.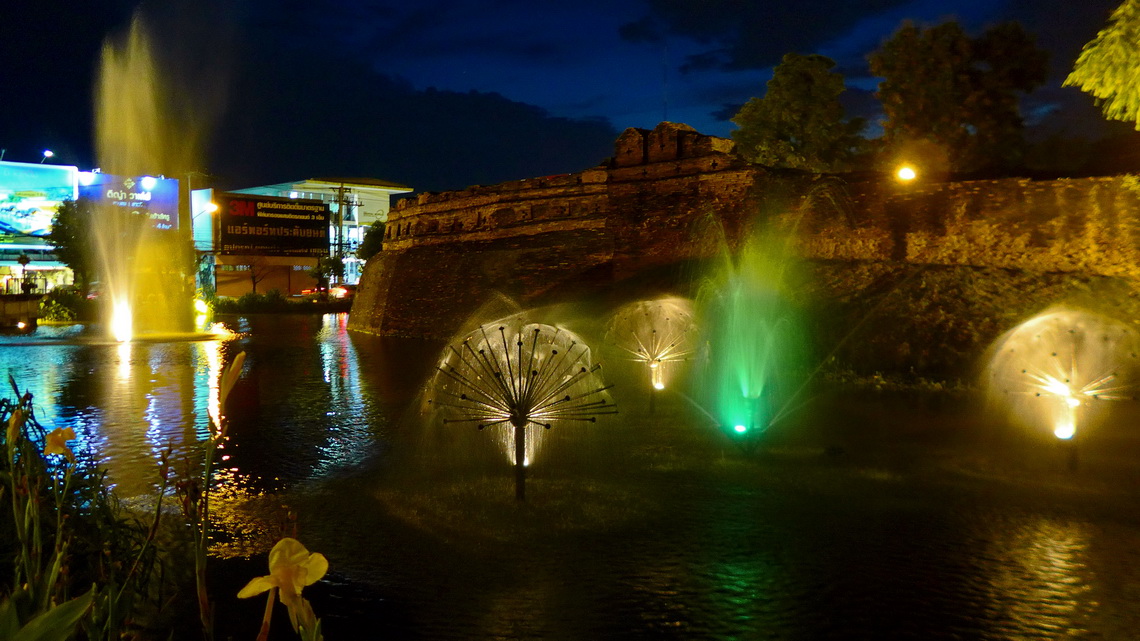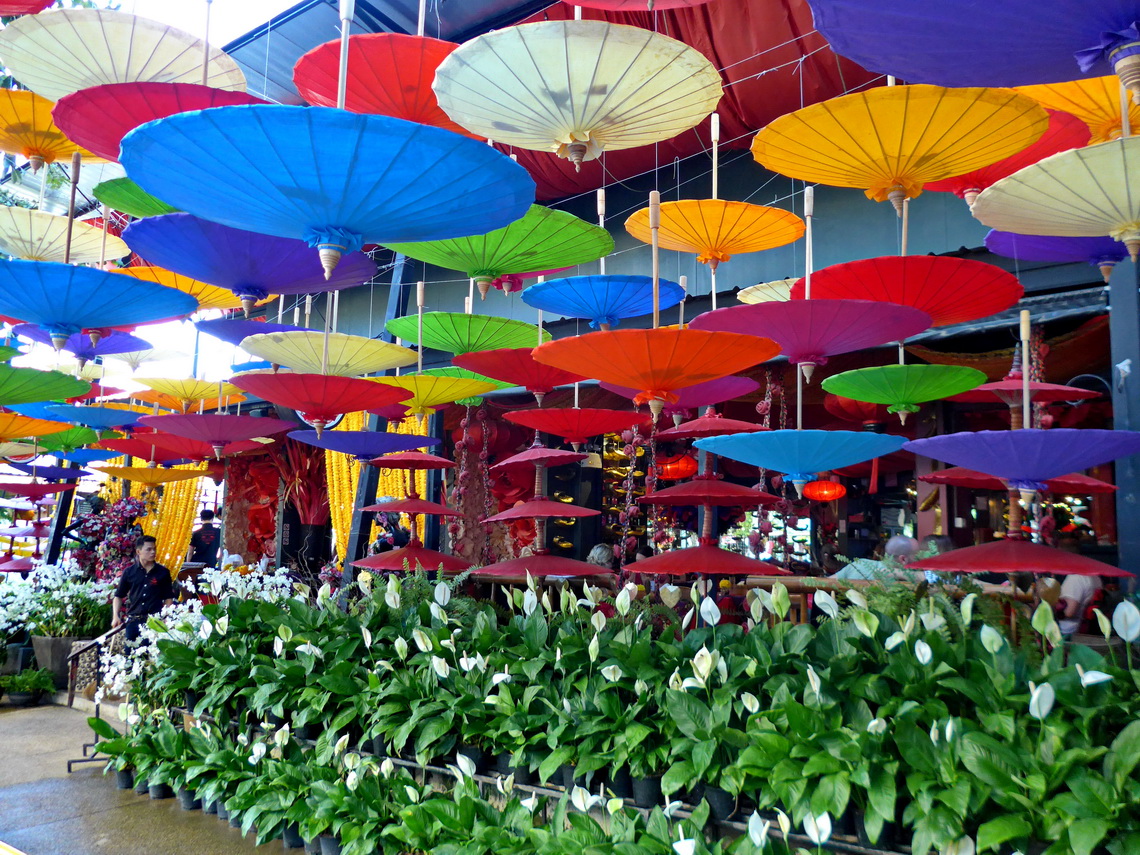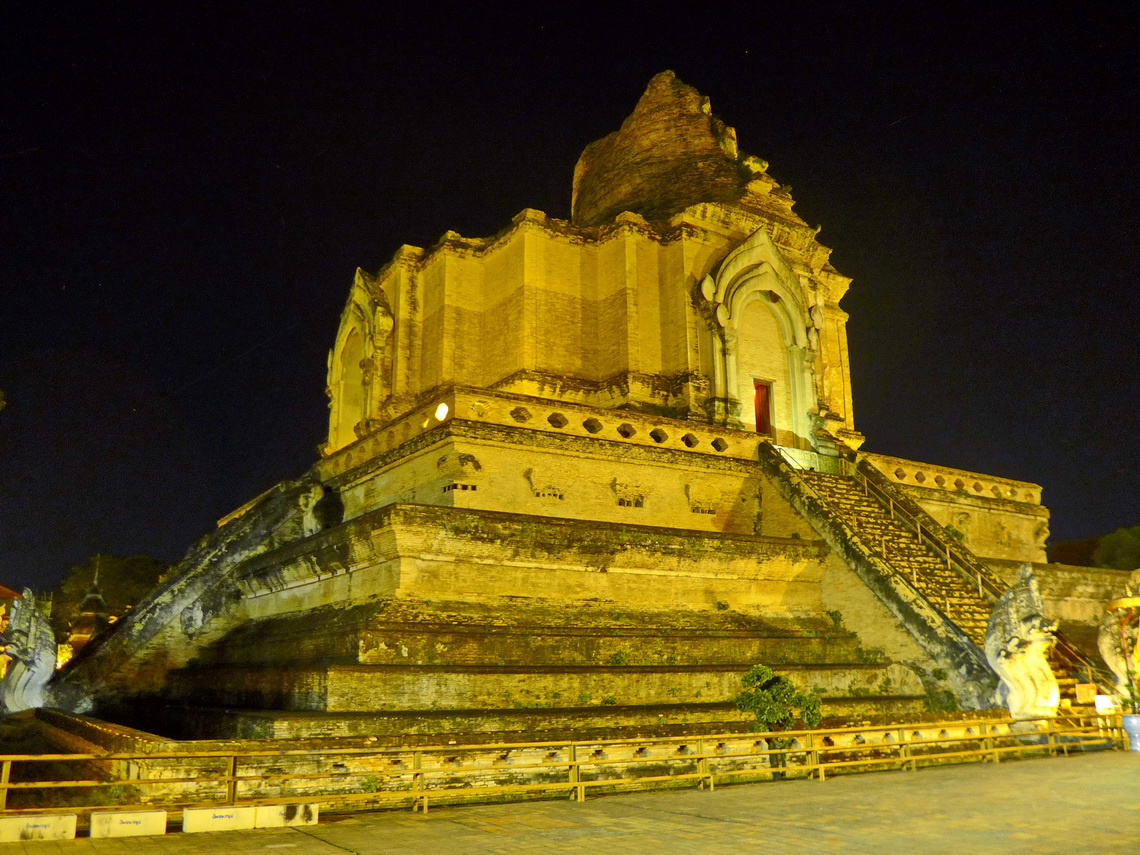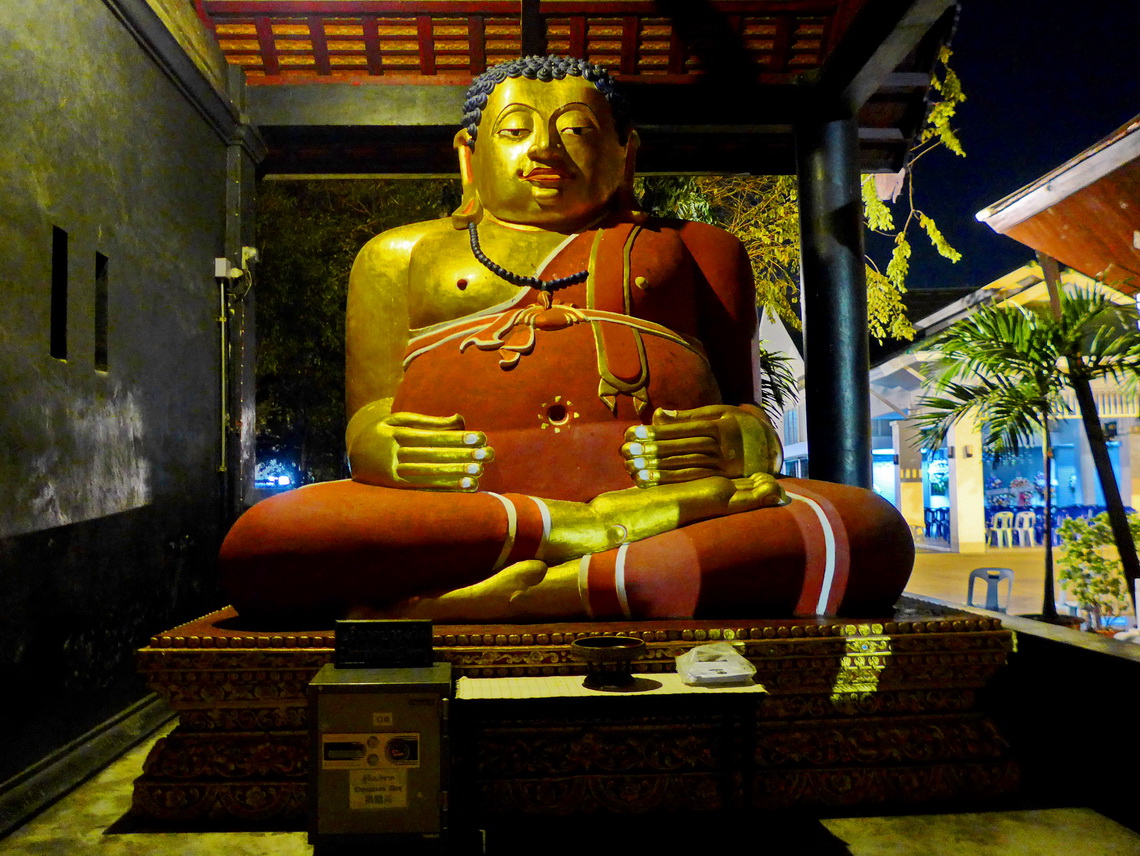 Chiang Mai is the hub for activities in its marvelous environment. We did two day trips with Penguin Tour - What a name in hot Thailand! Both included some . hiking and visits of beautiful villages of the indigenous Karen people in the mountains. The first one was in the Mae Wang Elephant Park, the second one in the Doi Inthanon National Park. Our guides were nice, the groups small and the food delicious. Indeed we were lucky with Penguin Tour.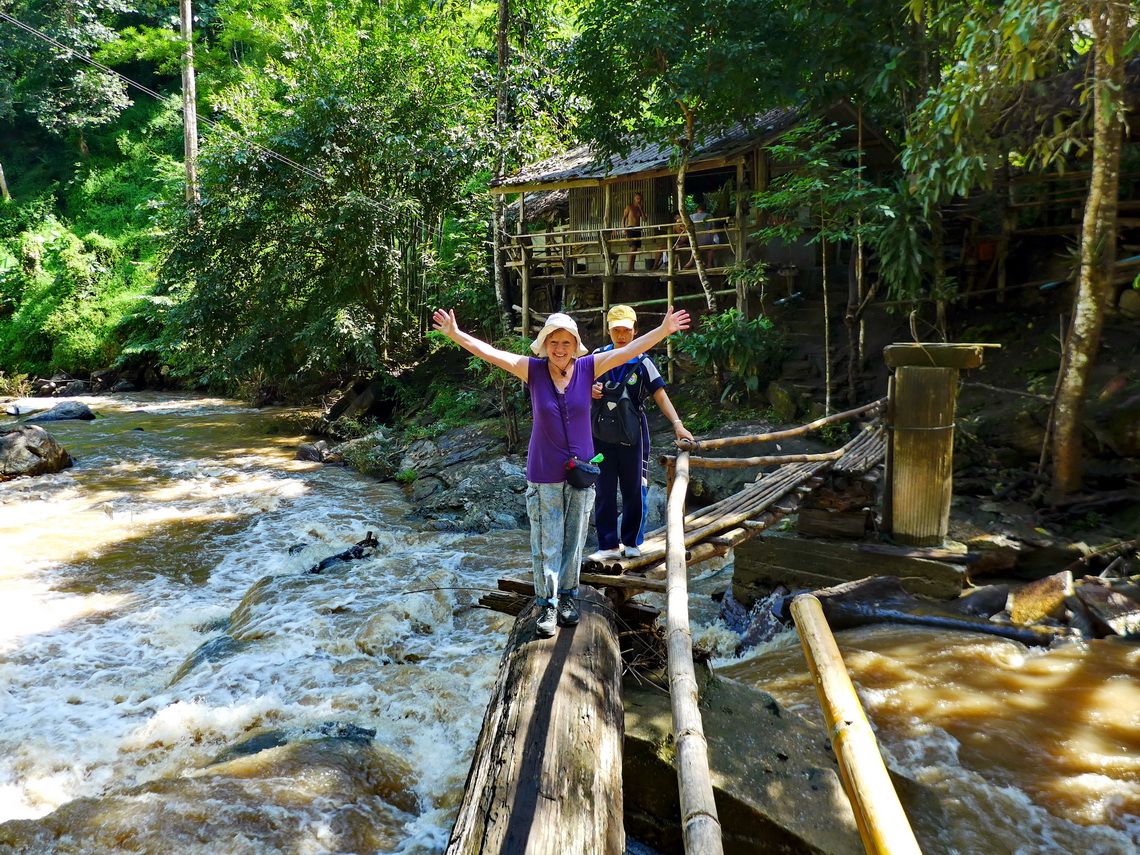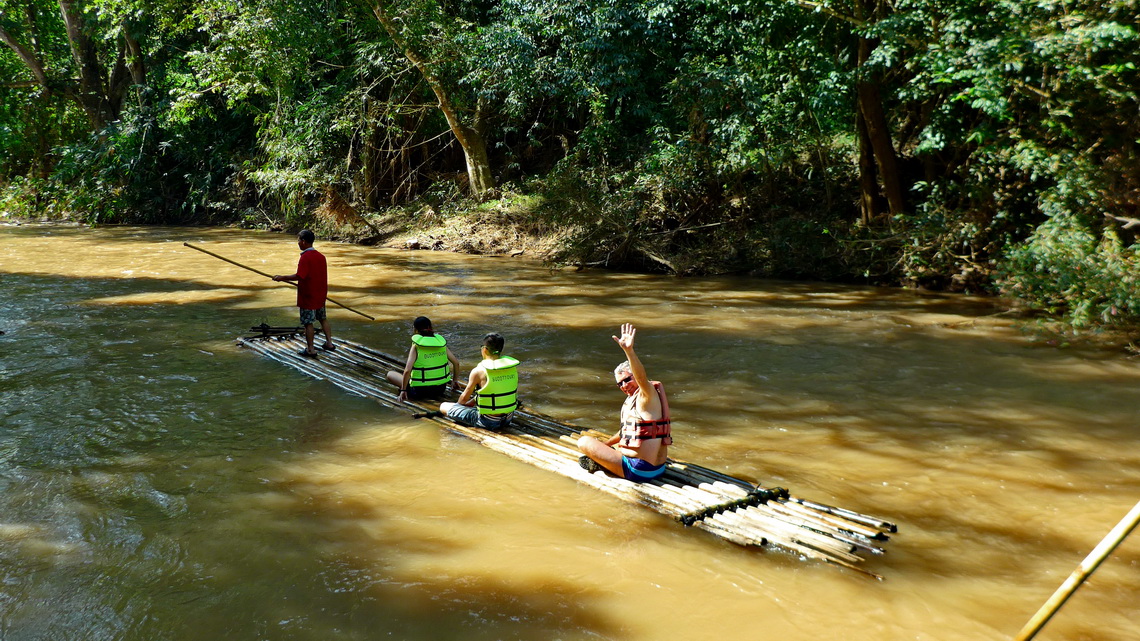 After four days in Chiang Mai we continued to Chiang Dao with the local bus which is famous for its cave and its mountain. The cave Wat Tham Chiang Dao includes and is surrounded by some interesting temples.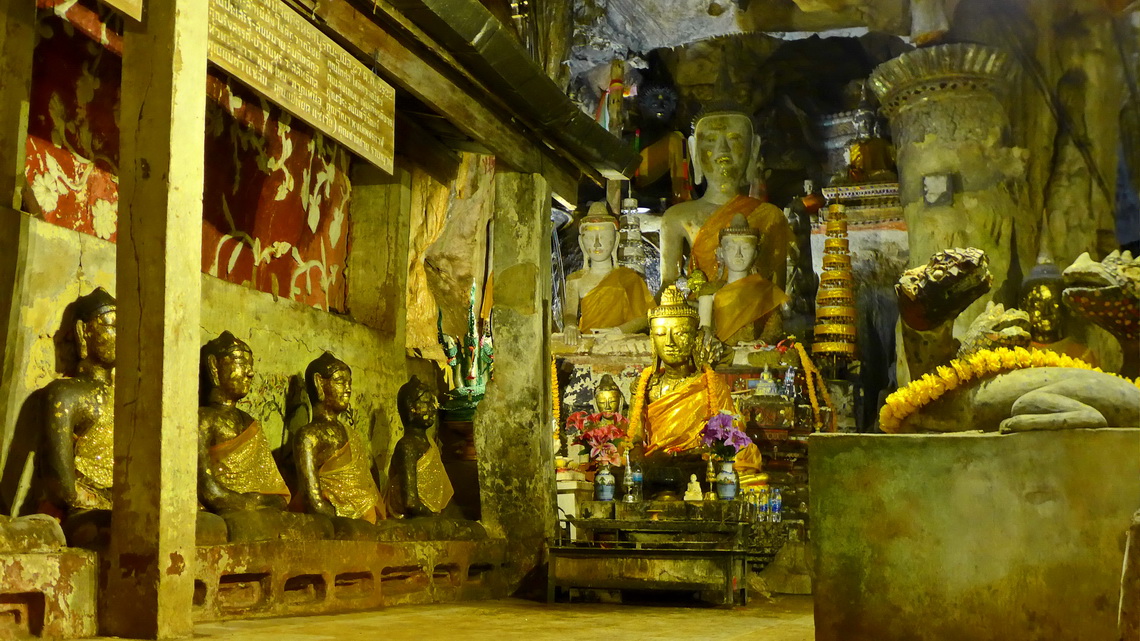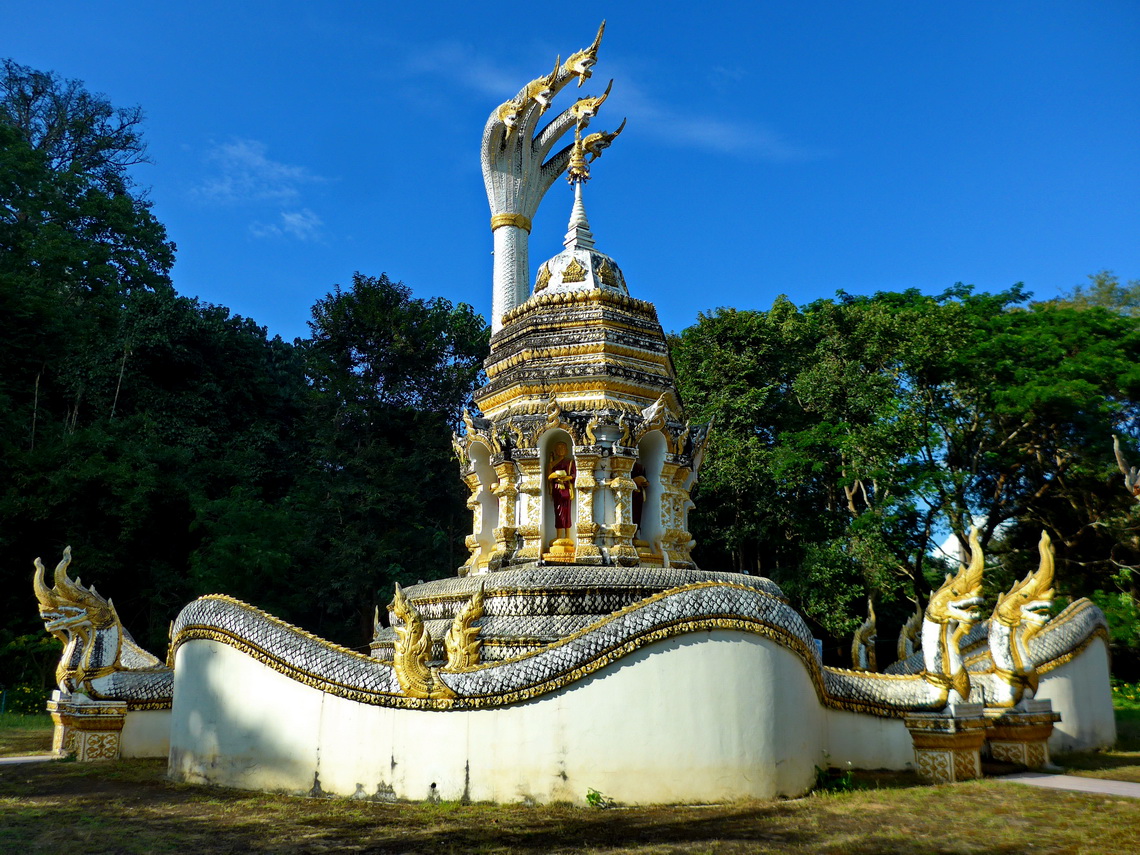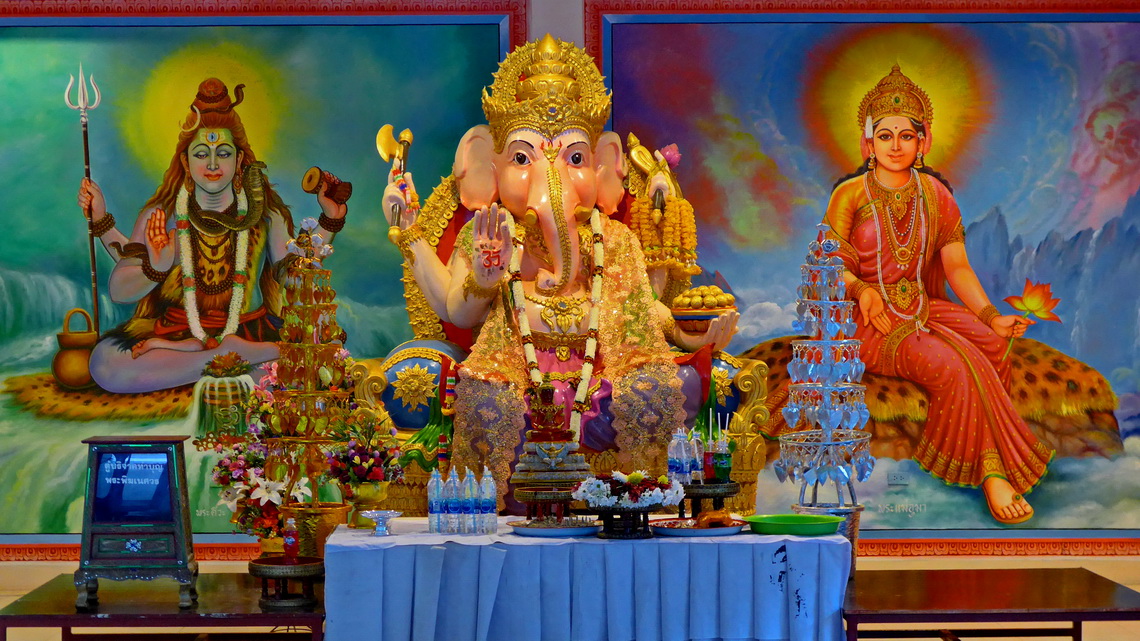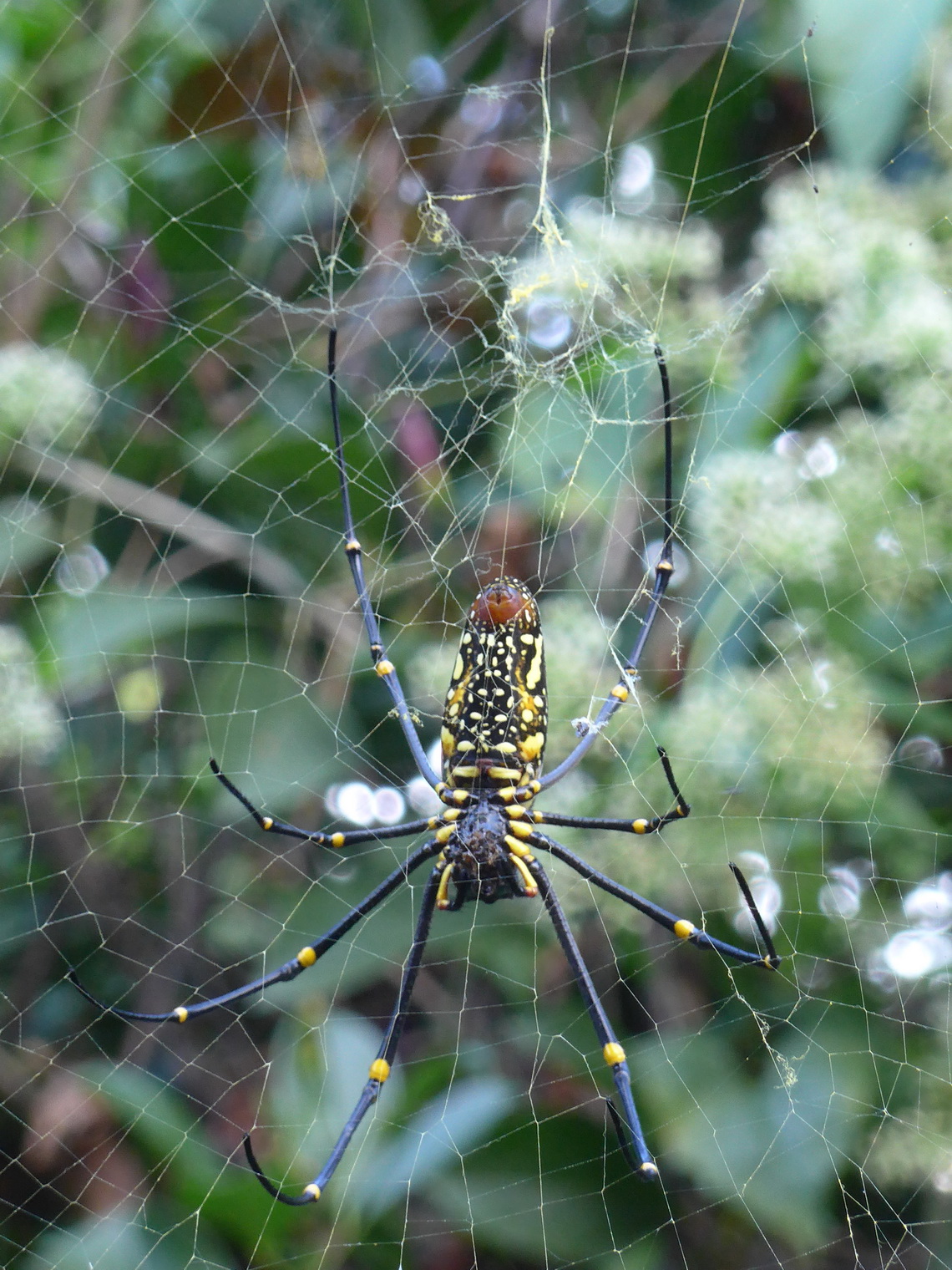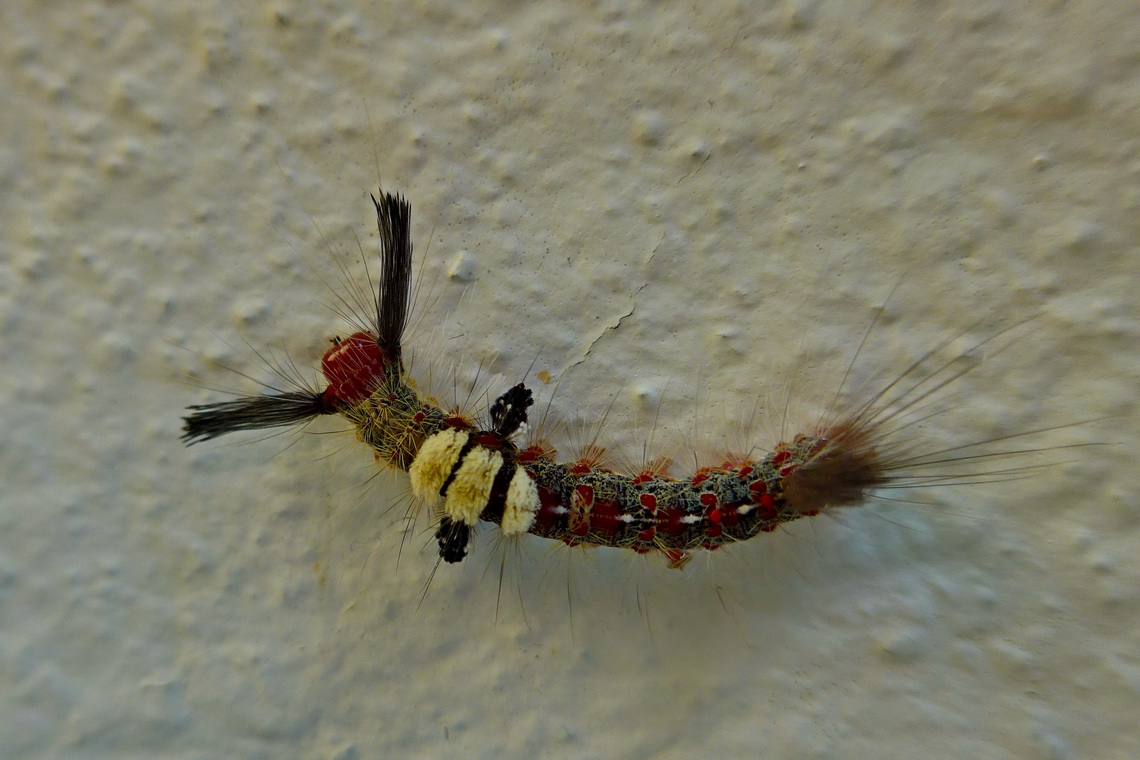 Majestic Doi Luang Chiang Dao rises dramatically with steep walls more than 1600 meters over the town. In comparison with Doi Inthanon which is a 20 minutes walk, Doi Luang Chiang Dao is a strenuous day hike with more than 1100 meters difference in altitude.
You need a car to drive to the trailhead of the ascent to Doi Luang Chiang Dao. You should have a guide to access the mountain. When we came in the afternoon to our hostel Chiang Dao Hut Resort nothing was available or just for horrendous costs. We met Jim from US and he wanted to hike the summit, too. At night we were in the nearby bar "The Cave" and drunk some beer. We asked its owner Buppha Zippa if she knows a solution. Again we were lucky: She phoned and said yes he has one for a reasonable price. Next morning at 5:00 AM she personally drove us to the trailhead where a younger man waited for us, which was our guide. He was of little help but fortunately we had our little Garmin GPS with us.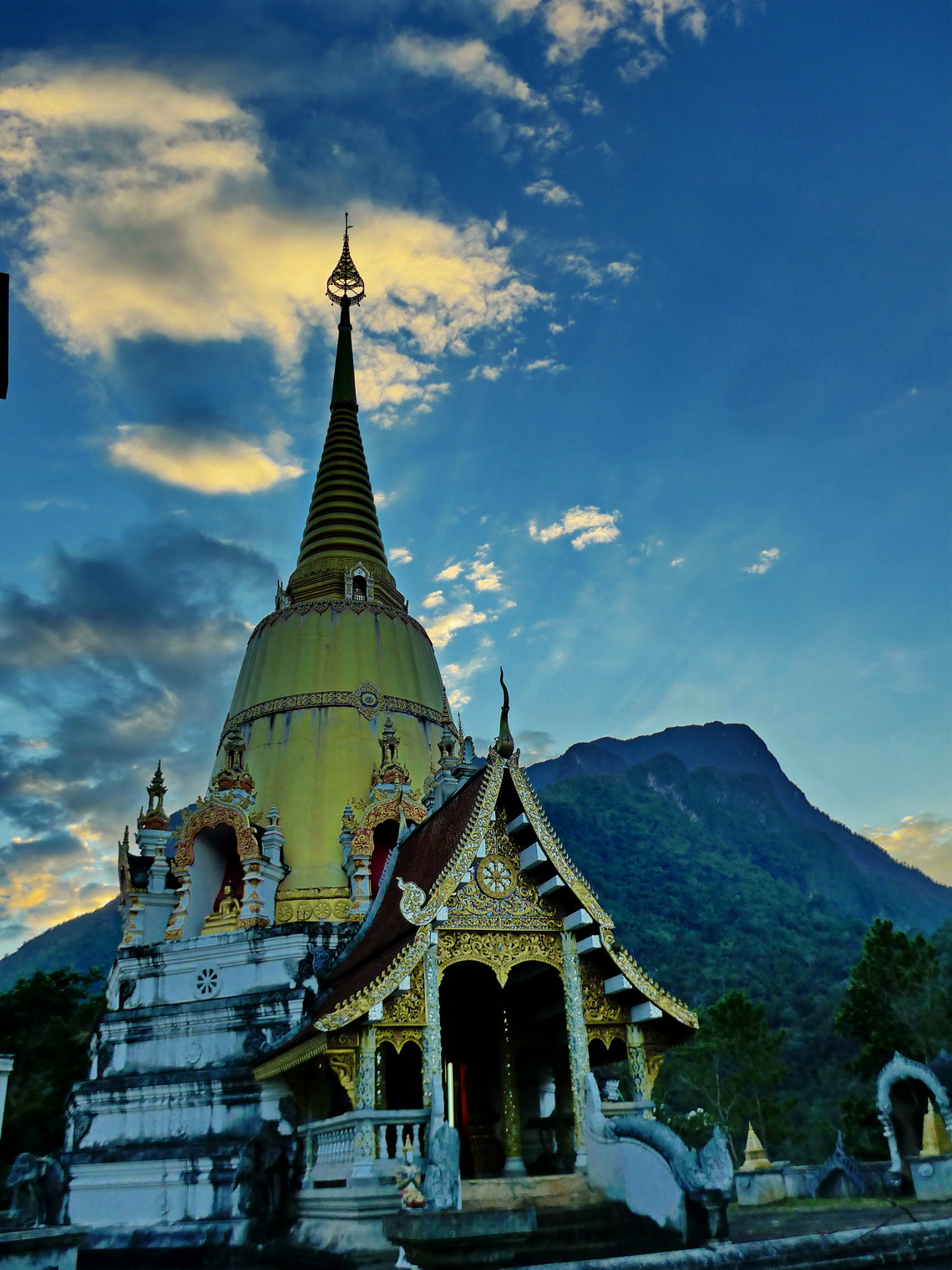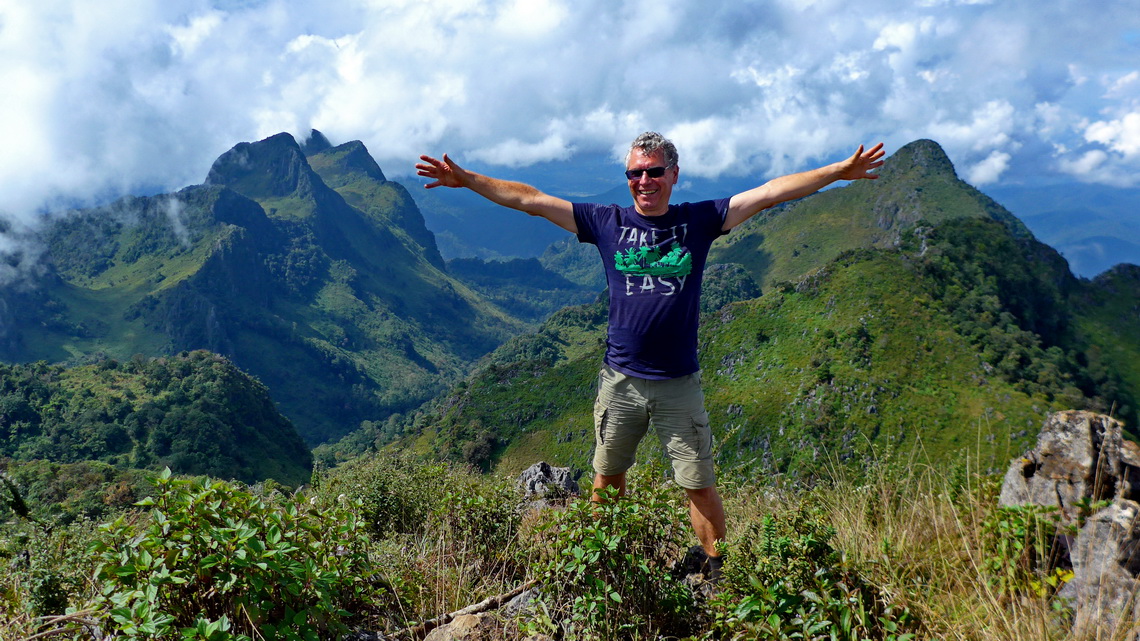 Our trail to Doi Luang Chiang Dao is partially included in the GPS coordinates file of Thailand
Close to the next northern town is another natural wonder which is often neglected by foreign tourists: The geysers and hot springs of Fang. For us it was much to warm to bath in the hot springs but we deeply enjoyed the cold river near the hot springs like many Thai people.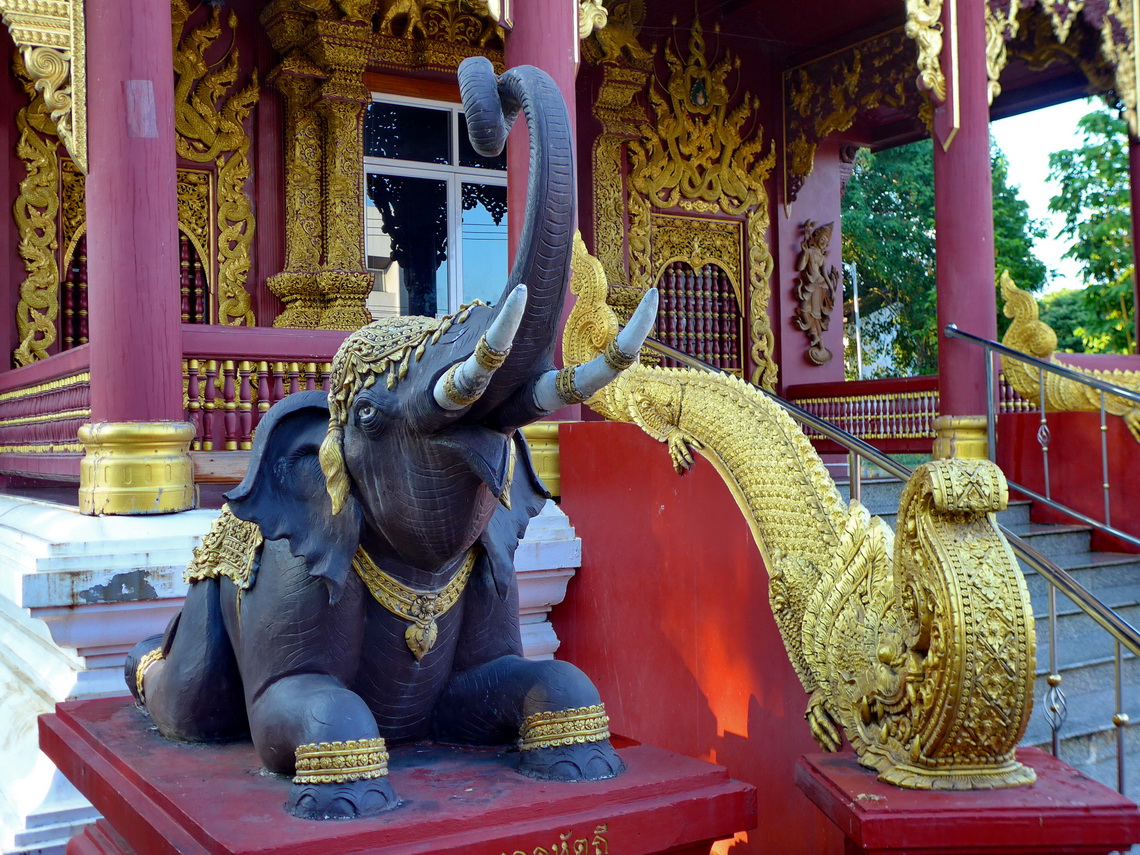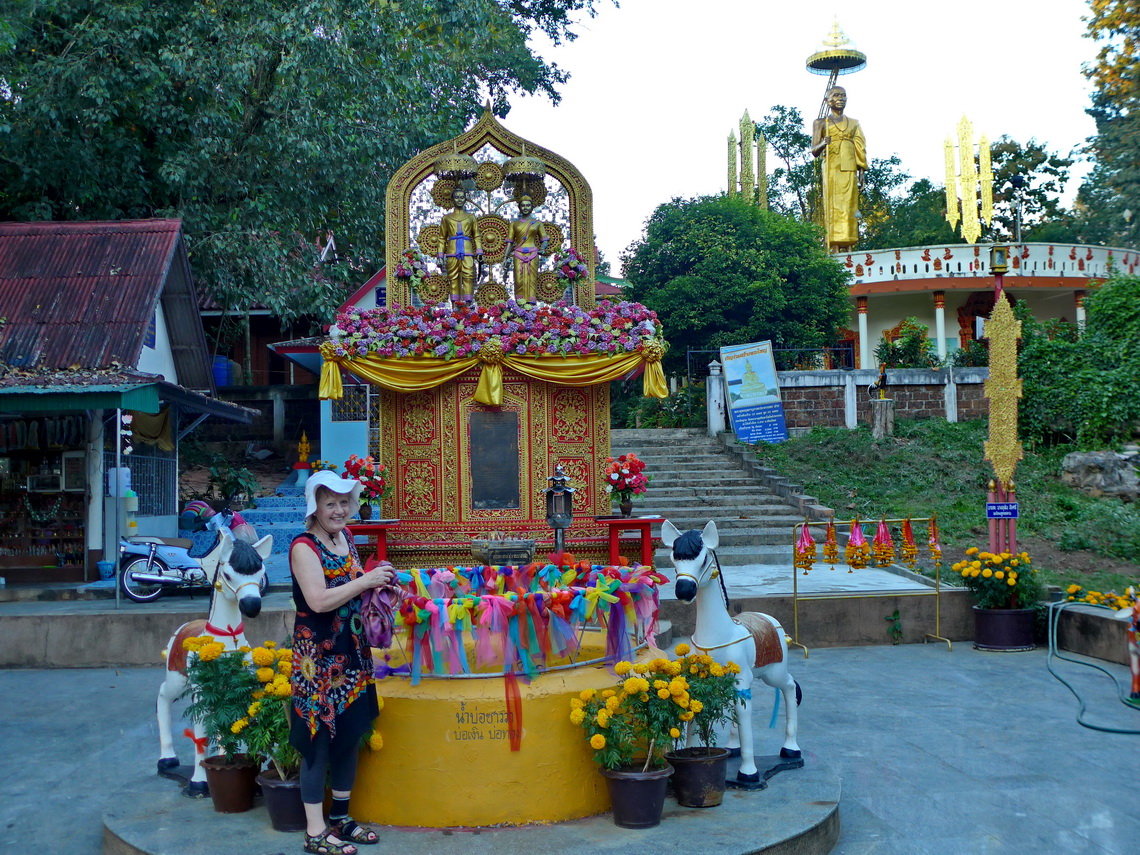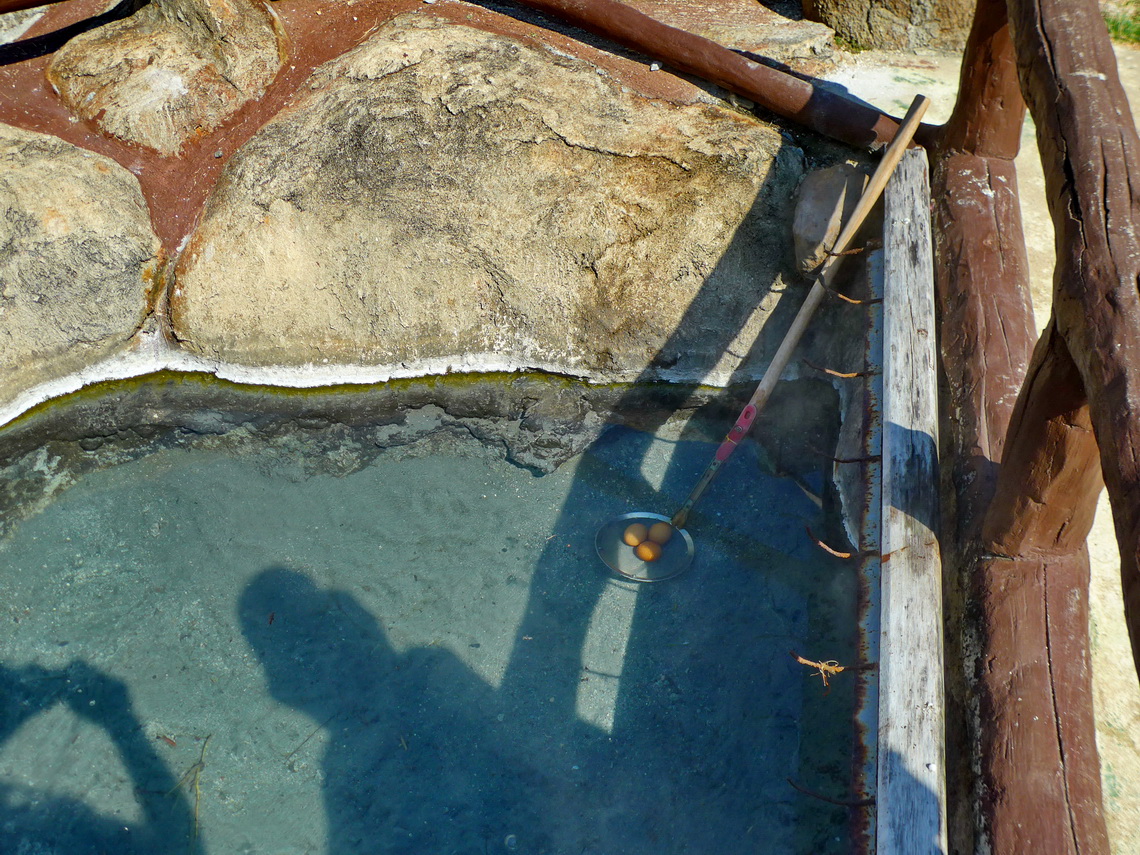 At the end of the bus line from Chiang Mai and close to the border to Myanmar is Tha Ton. Several temples are on the western side of the town in hills in the jungle. We spent a full day there to explore the different buildings, effigies and temples. Outstanding were the views to Myanmar and the mighty Mae Kok River. We took a public boat down the river to Chiang Rai which was an interesting experience.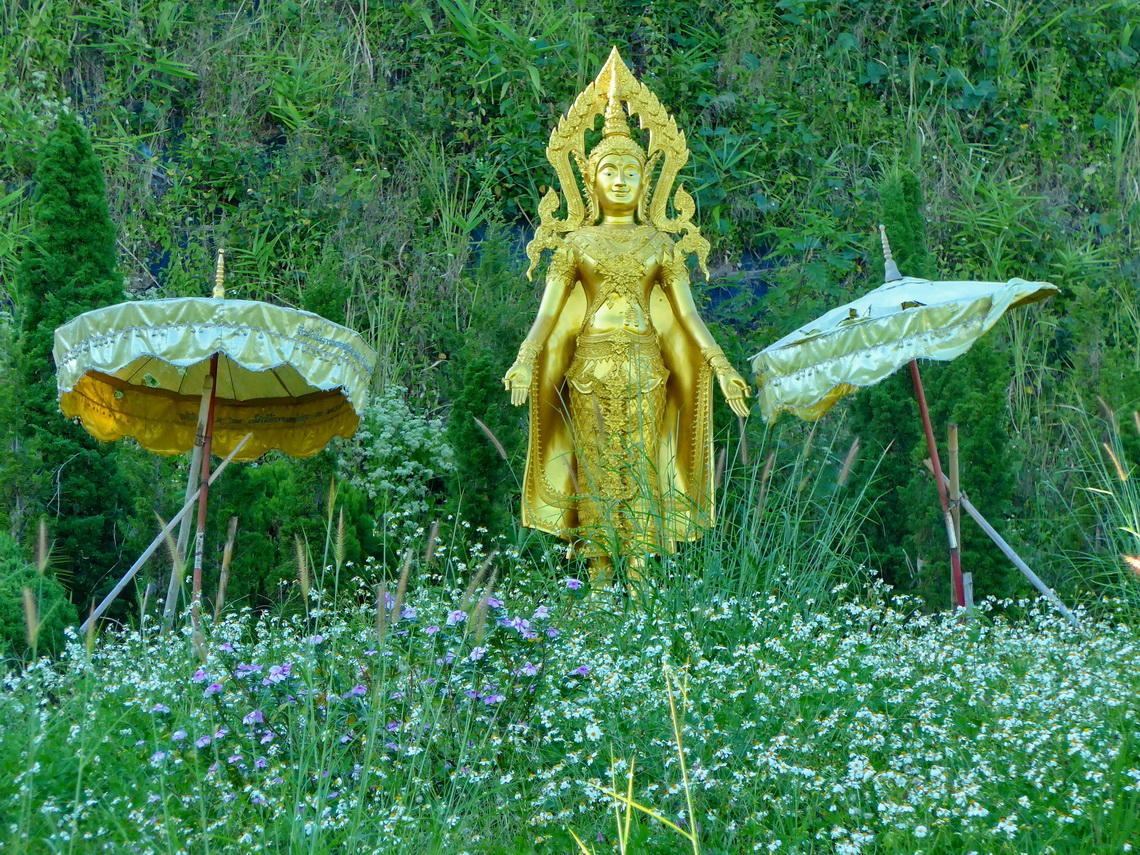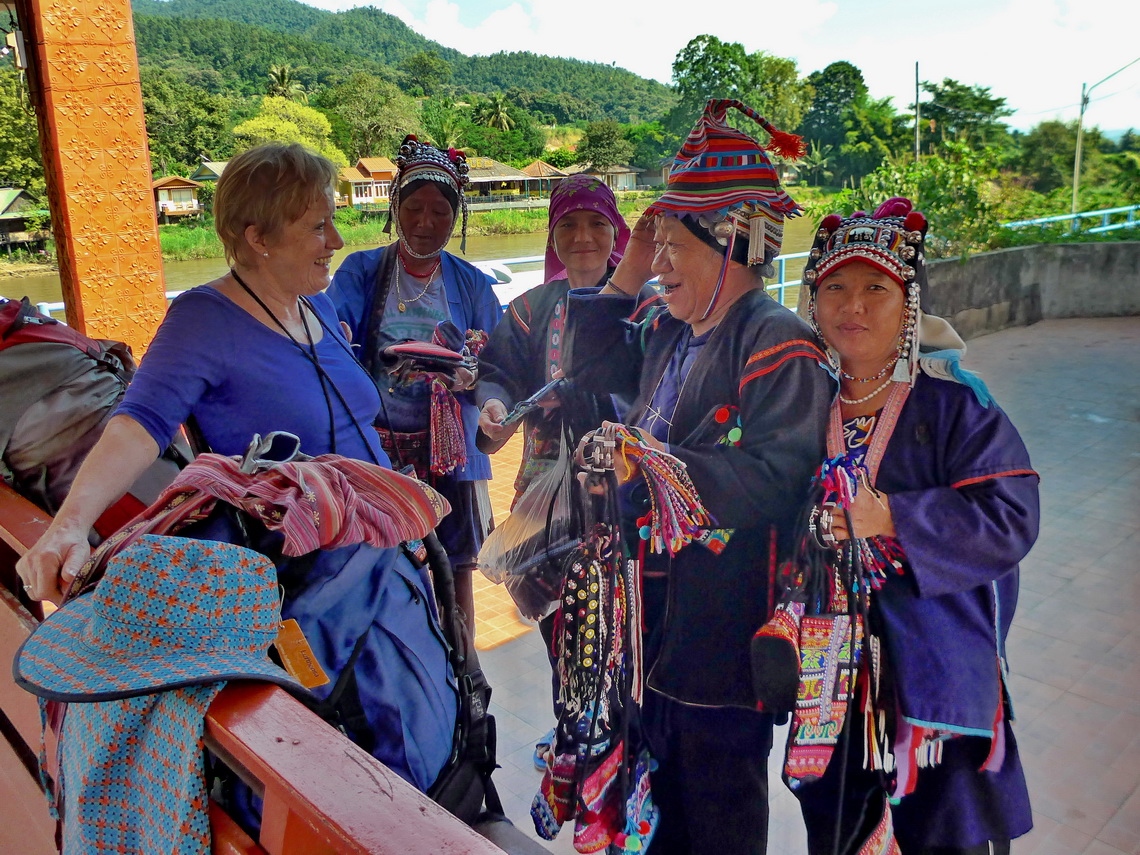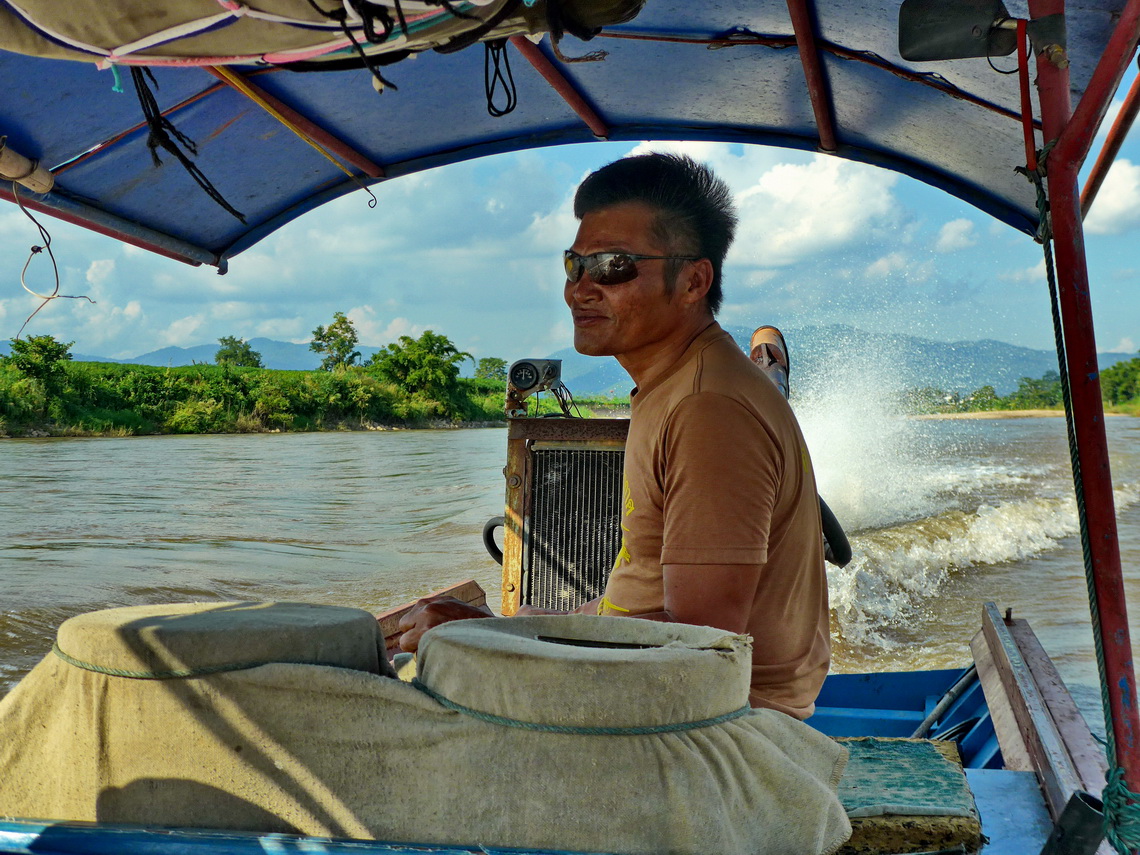 Chiang Rai is a nice city adorned with many temples like all other Thai towns. Outstanding are the golden Clock Tower and the Emerald Buddha. Our hostel Chat Guesthouse offered bicycles to rent without any costs. Of course we took this chance and made a great tour to the fairy tale like temple Wat Rhon Khun.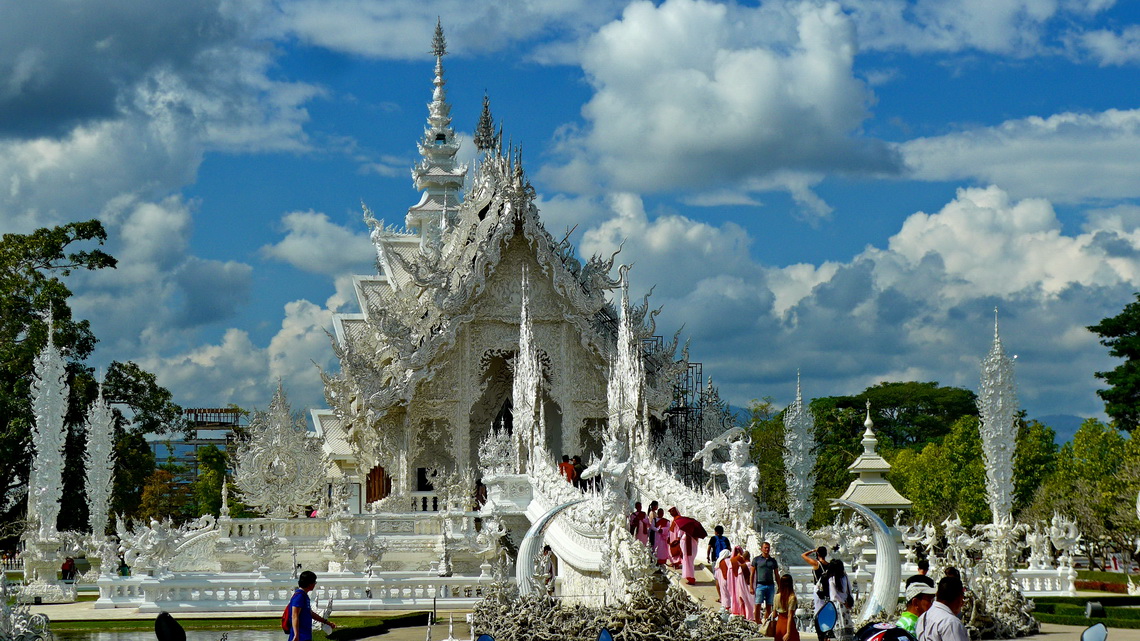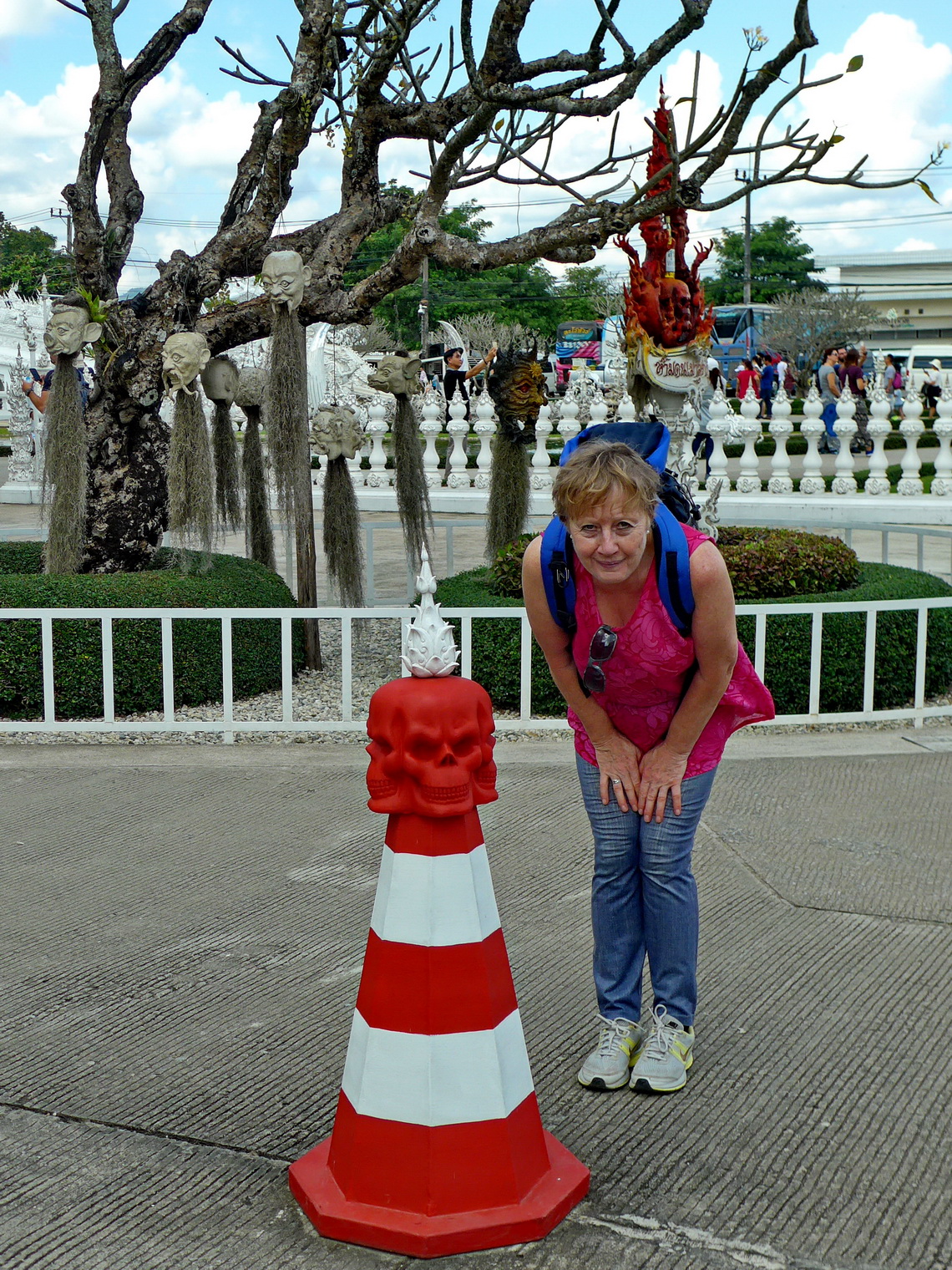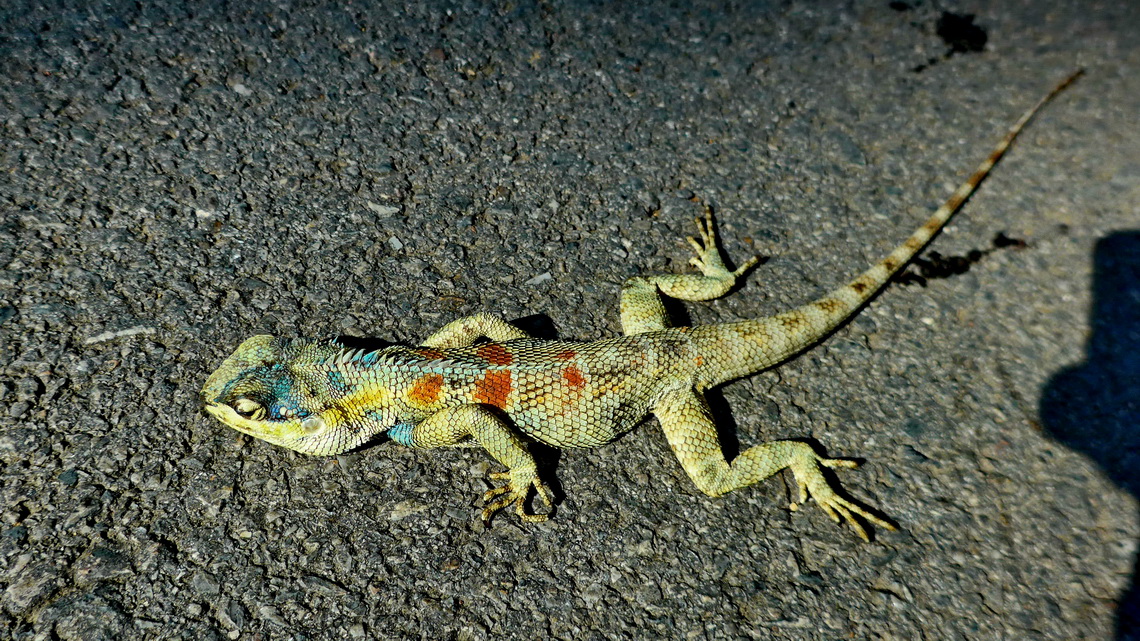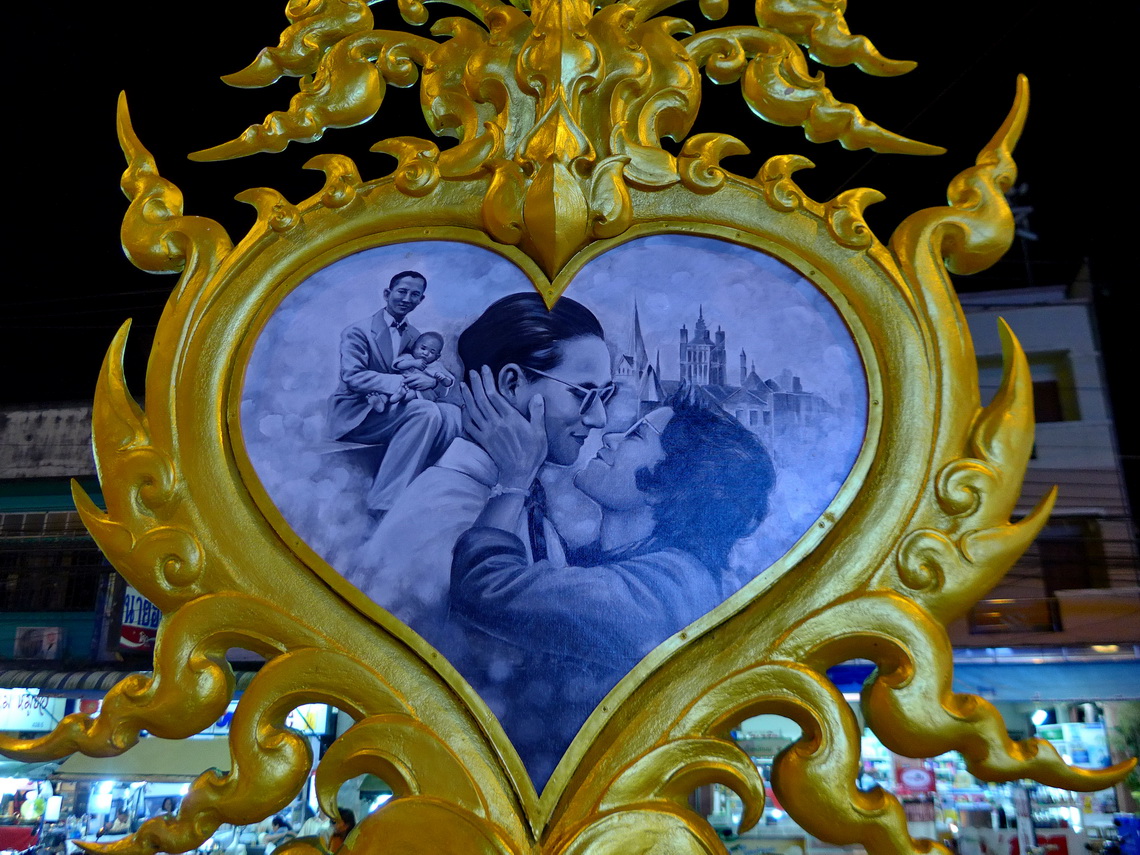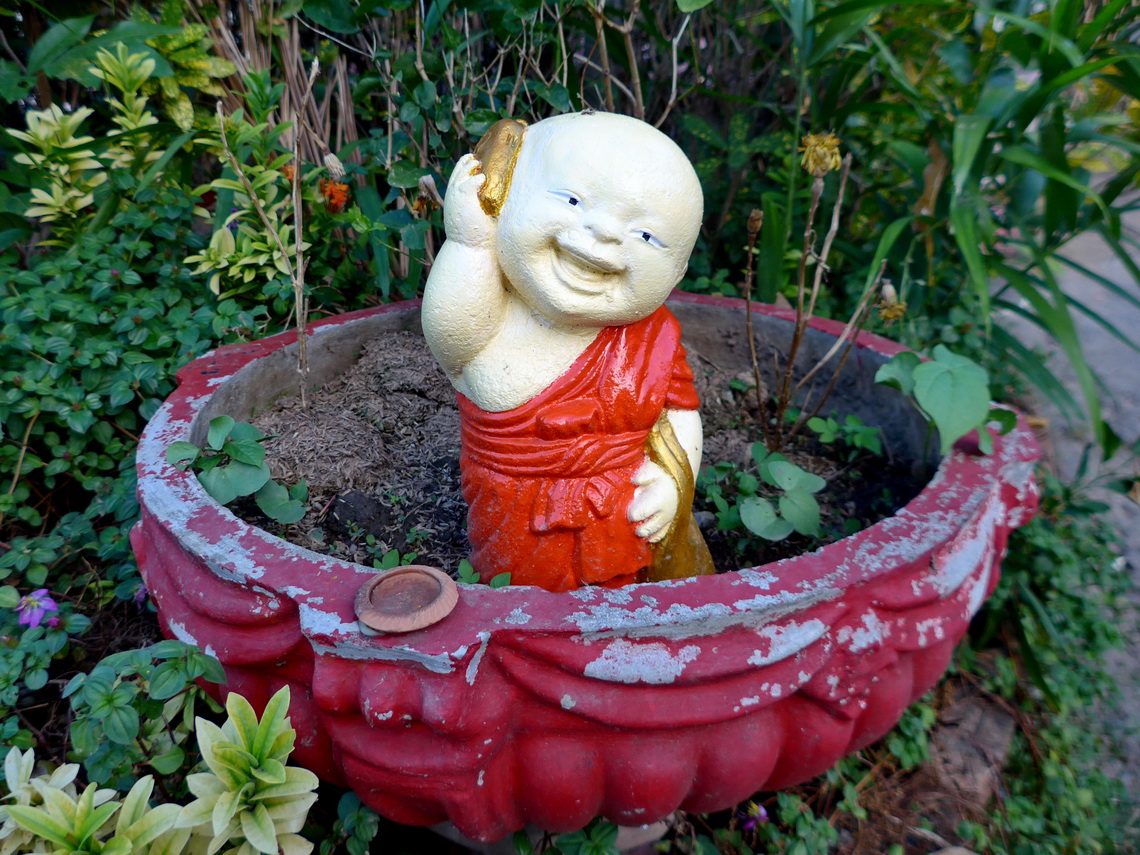 Back to Bangkok we took a plane for little money. because we did not want to have an endless journey again. There is a bus from the airport directly to Koh Chang which we caught at noon. We arrived there in the early evening on the same day and spent six days on this awesome island, see previous article.
Some of our waypoints are included in the GPS coordinates file of Thailand
For more pictures, please click here                                      For a map of our itineraries click here