We came back to Las Vegas on December 19th 2017 and disaster started on the next day: Our little motor-home which we had stored in Overton did not start. First we exchanged the battery, then the starter, then the engine, then the exhaust manifold and so on. We stayed in the Las Vegas region much longer than we had planned - until beginning of February 2018. But this mess gave us the chance to enjoy the American way of Live and to explore Las Vegas including its marvelous environment with many mountains in depth.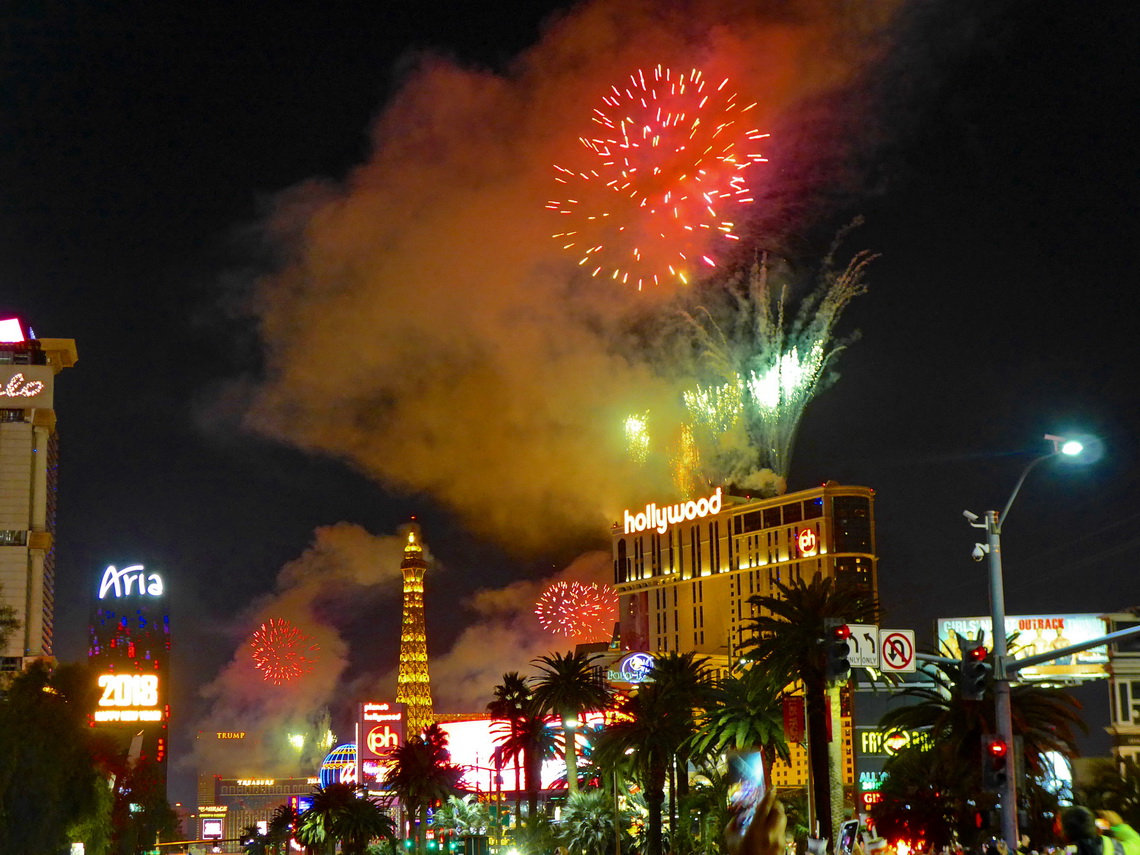 From Las Vegas to Overton where we had stored our car we used the Taxi service Uber for 85U$, which might be a much better solution than renting a car at the airport what we had done when we left it in May 2017 (see article Las Vegas and three National Parks of southern Utah). We were able to start our car but the engine died, soon. We tried everything to restart it without any success. Frank, the owner of Overton Boat & RV Storage (GPS coordinates: N36° 31.559' W114° 26.029'), see also www.overtonboatnrvstorage.com, towed us to Cal's repair Center on the northern end of Overton.
Cal, his family and his team are nice people. They did everything to support us. They allowed us to camp in front of their workshop. They gave us electricity, propane and invited us for dinner. We could use their private shower. They did a splendid job to fix our car but we stayed four weeks (with an interruption of four days) in front of Cal' Repair Center. On Christmas Eve a neighbor came and brought us Christmas cookies and other food. He made an note in Facebook about our predicament. More people came, brought us cookies, invited us and so on. We would like to thank Cal, his family and his team, and all people of Overton for their outstanding hospitality.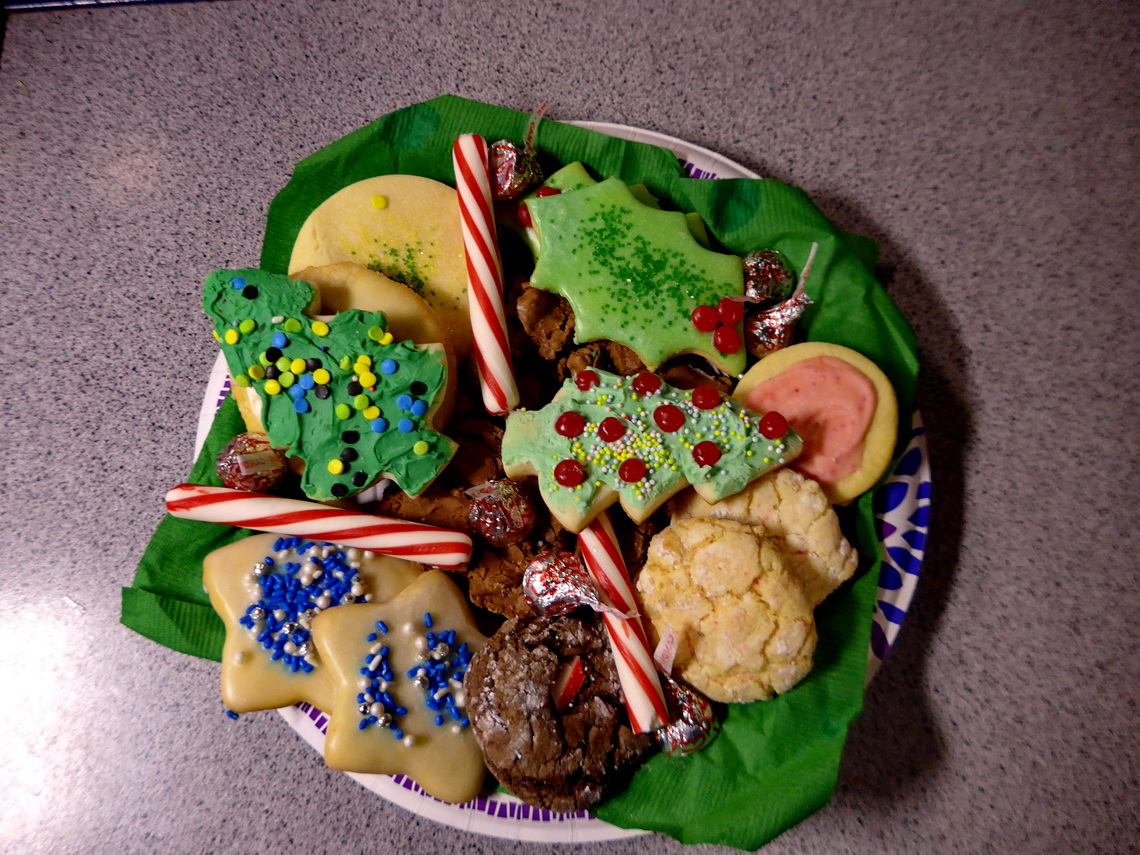 Overton has two groceries, approximately 2 kilometers away from Cal's Repair Center. Naturally we went by foot and put all purchased items in our backpacks. The first time we stored two cans mineral water (each one gallon equals 3.78 liters) in the backpack the cashier woman came immediately and asked us if she should organize a lift for us. Soon we were famous in Overton. Everybody greeted us on the street and asked us if she/he might help us.
On weekends and Christmas days we explored the wonderful environment of Overton by foot. We hiked in the Muddy Mountains west of Overton, we climbed up Mormon Mesa east of town. Both tracks are included in the GPS coordinates file of Nevada.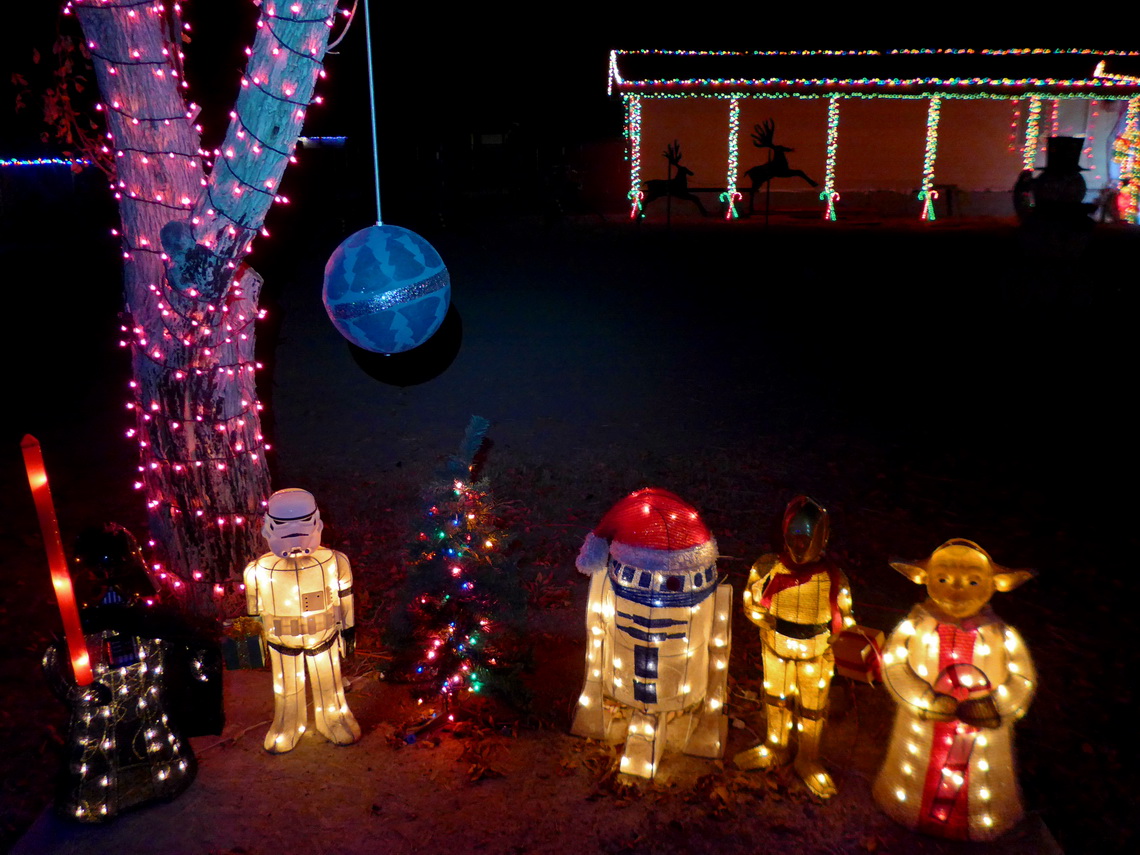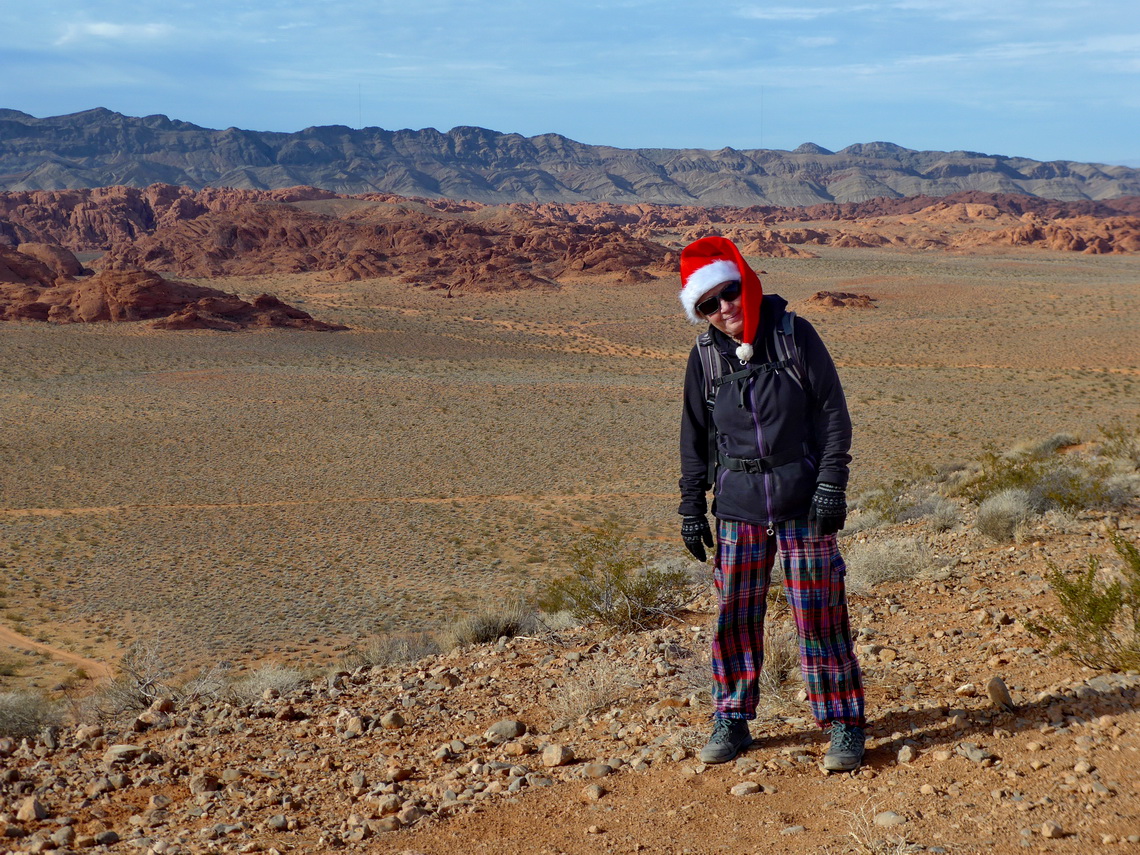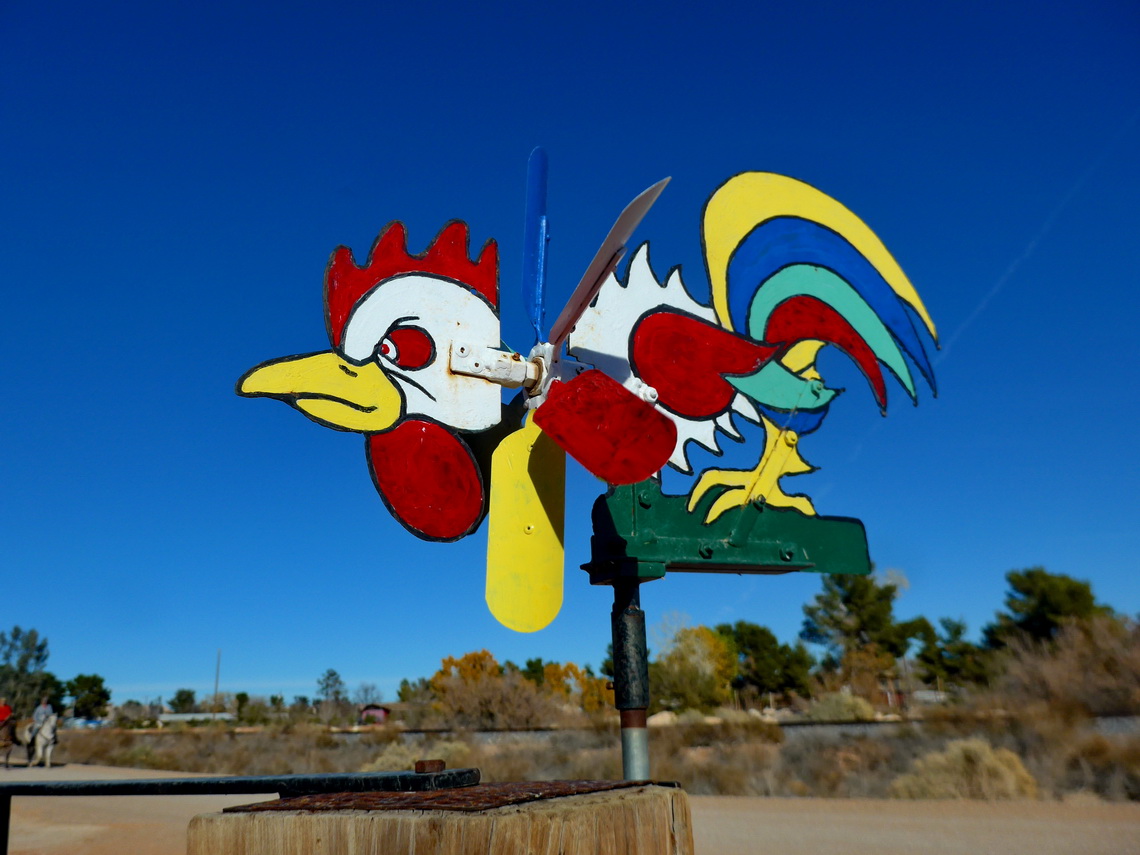 For sure our starter motor was defective. Cal organized one but it had slightly different screw holes and less power - not usable. Ours which is extra for our special diesel engine is not available in US. But we were lucky because our friends Ilse and Elmar were coming from Germany to Las Vegas on New Year's Eve. And they had the correct starter in their luggage - Thank you so much Ilse and Elmar!
Between December 28th 2017 and January 1st 2018 we spent four days in Las Vegas, mainly on the strip. Of course Cal's wife organized a lift for us. In Las Vegas we stayed in the comfortable Rita Suites. For the first two nights we paid less than U$50 but for the night 30th/31st December more than 150U$! The New Year's Eve they wanted approximately 300U$ but we could stay with Ilse and Elmar in a large room with two double beds. Together we celebrated New Year and we had so much fun on the strip which was closed for traffic.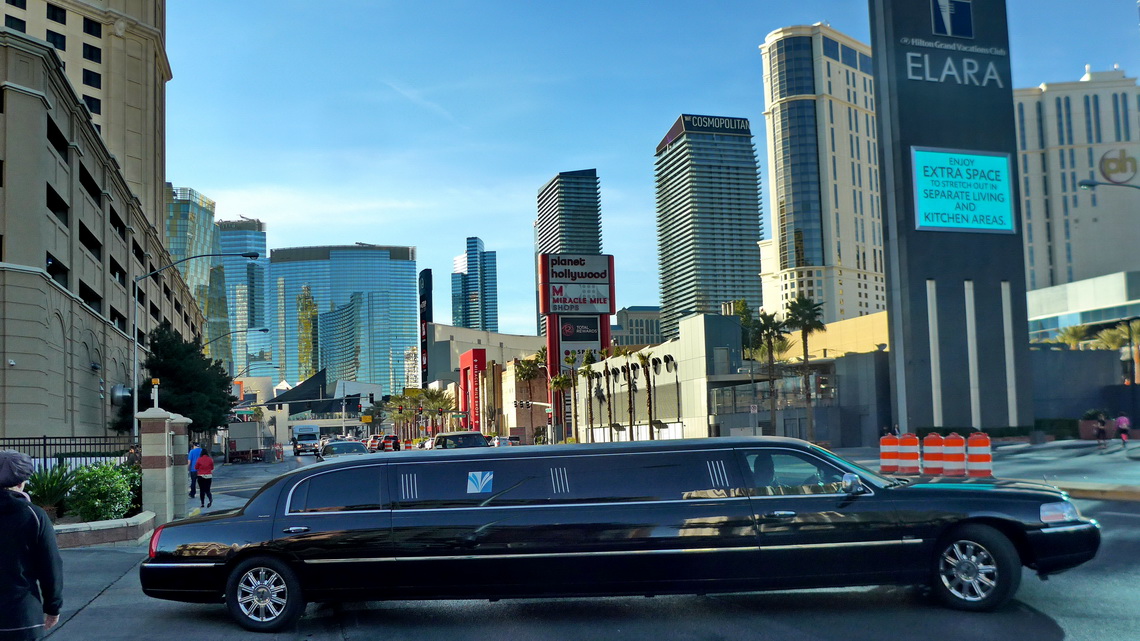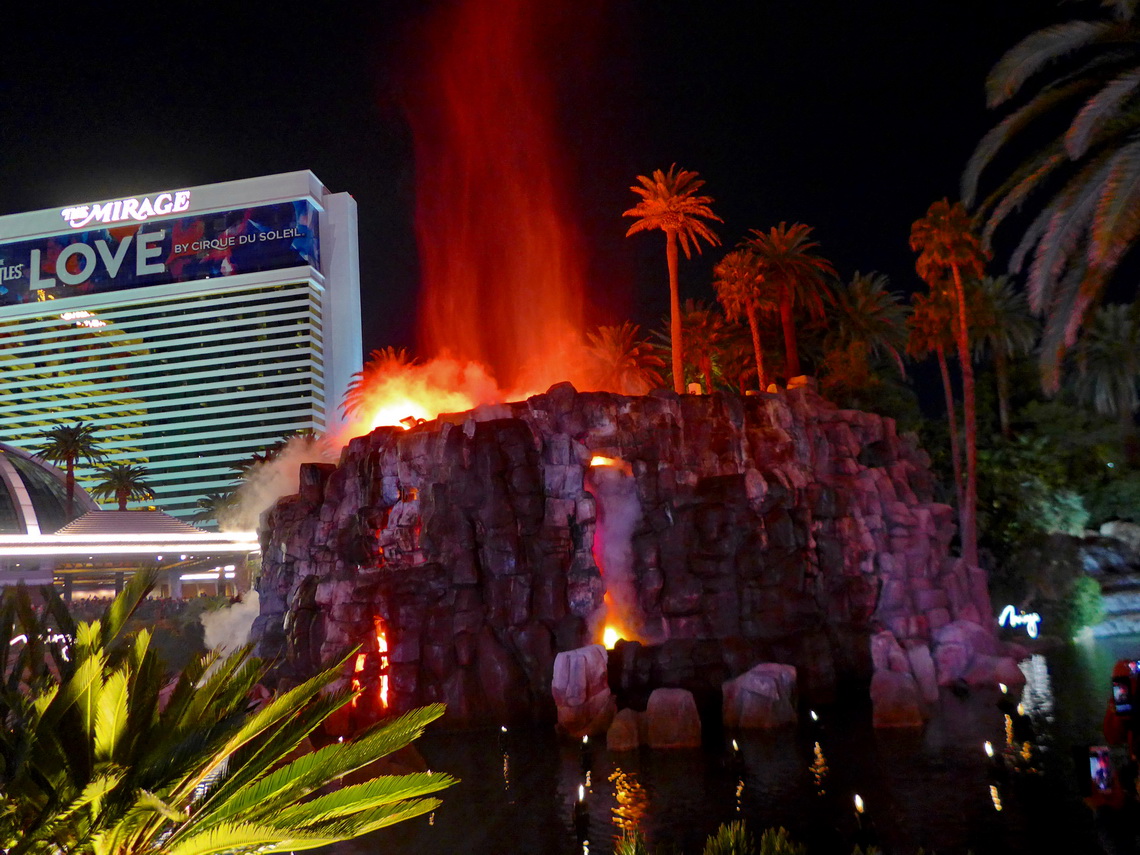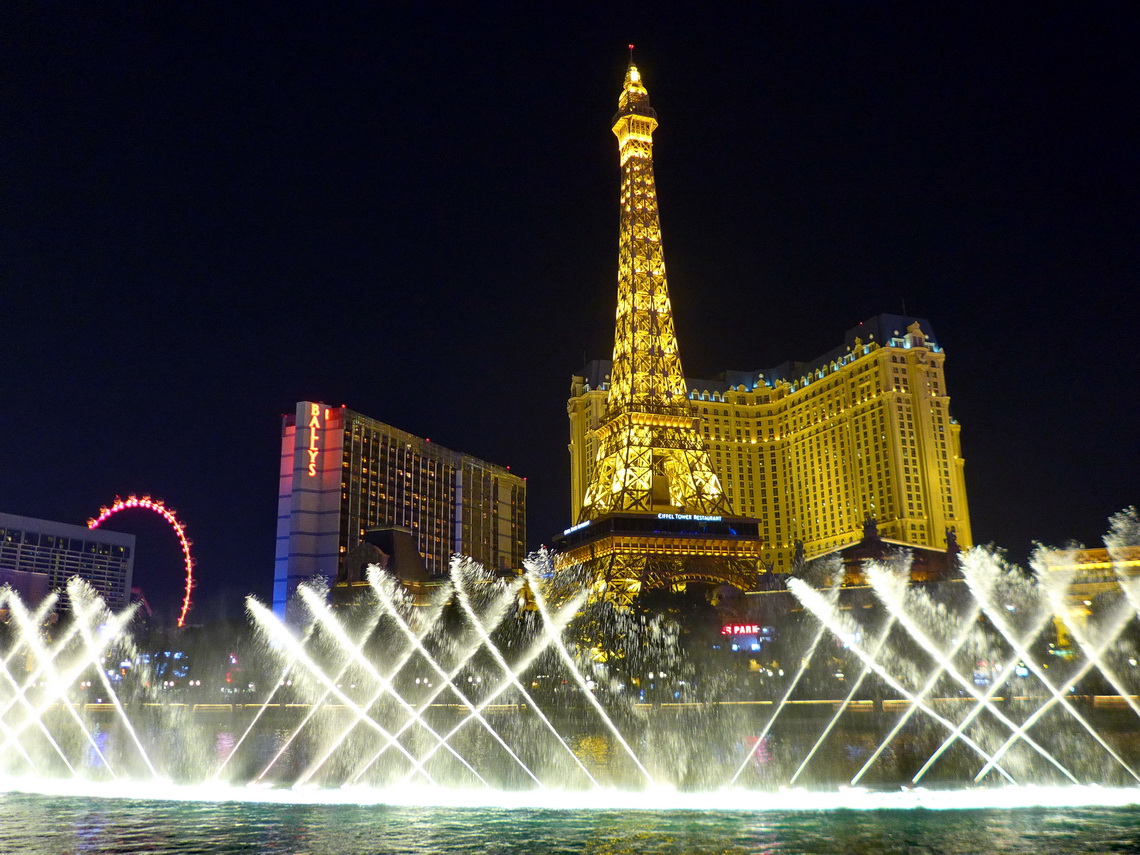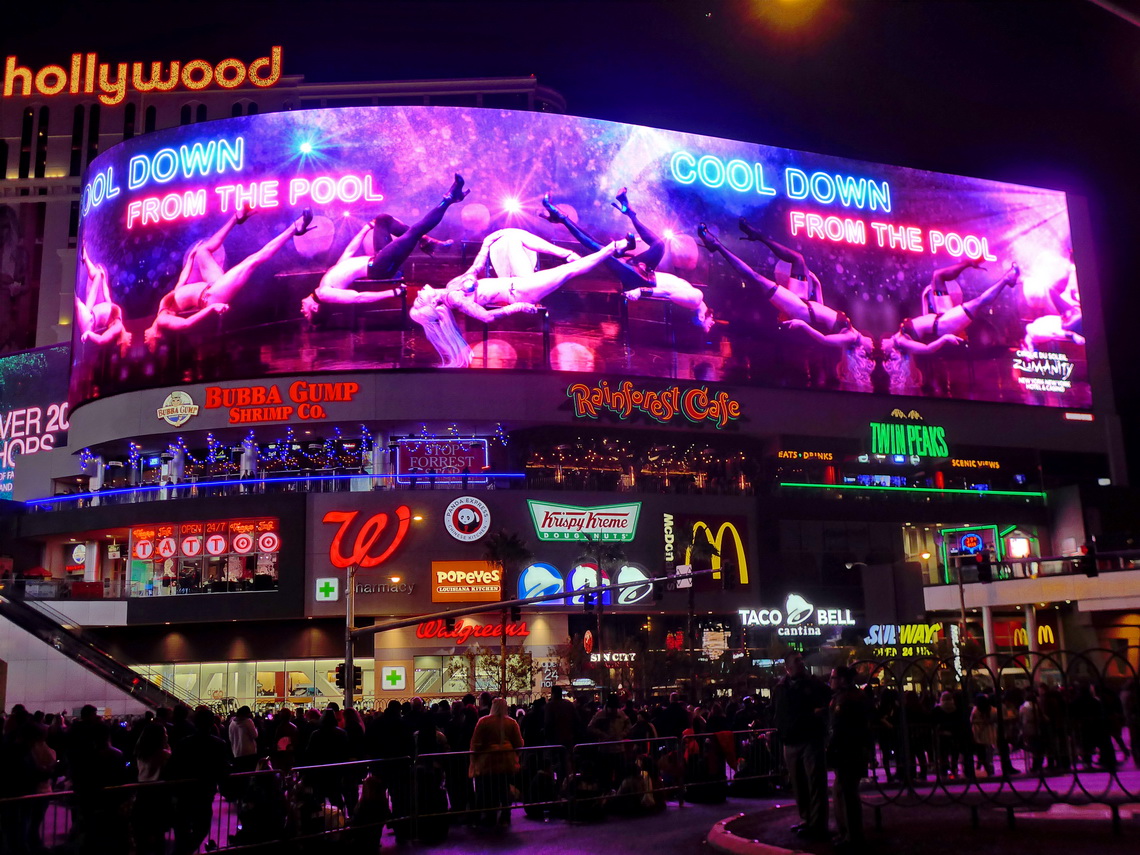 In Overton our car started with the new starter motor but died soon, again. Thereafter it cranked a lot but did not run again. Cal tried a lot and finally measured the oil pressure which was nonexistent - very bad! It was not the suction filter which we had hoped. Consequently Cal recommended a new engine because there might be a lot of damage inside the engine without oil.
Again we were very lucky because Alfred found a German guy living in southern California who deals with German used engines - the company German Quality AutoParts. They had received two days ago a container with engines from Germany and ours was in! Two days later we had our new engine and six days later our car was running again! But it made an annoying rattling sound - maybe from exhaust. Cal asked a diesel engine specialist for assistance and he recommended that we should go to Meyers Service Center in Las Vegas which is specialized to German cars and mainly Volkswagen.
We dared to drive with our noisy car via the Valley of Fire to Las Vegas where we spent a beautiful day in an amazing environment.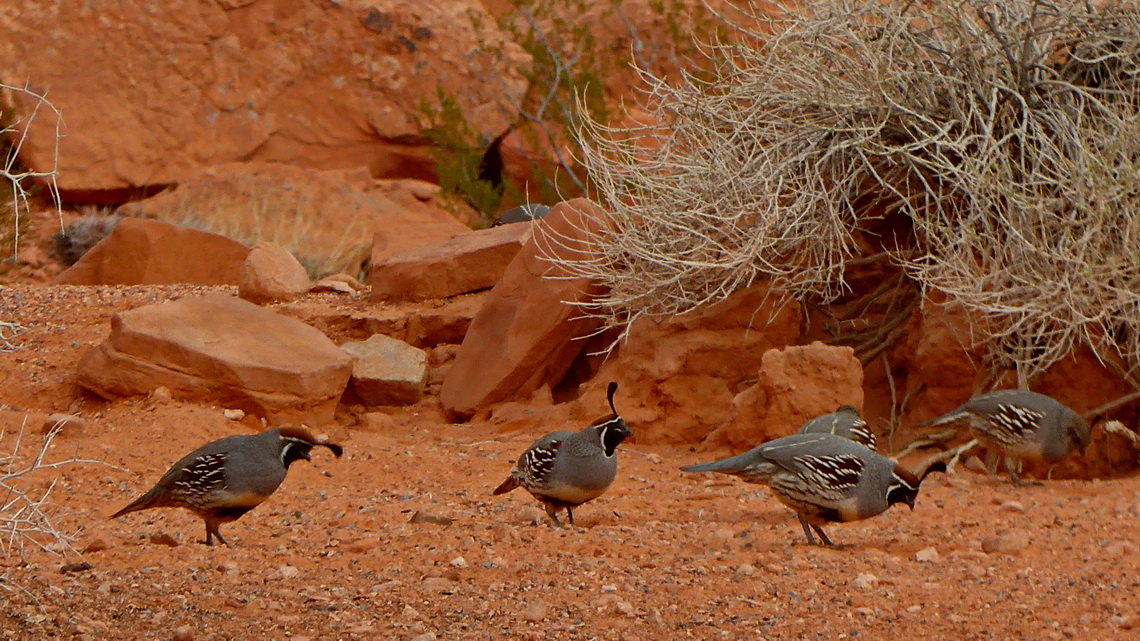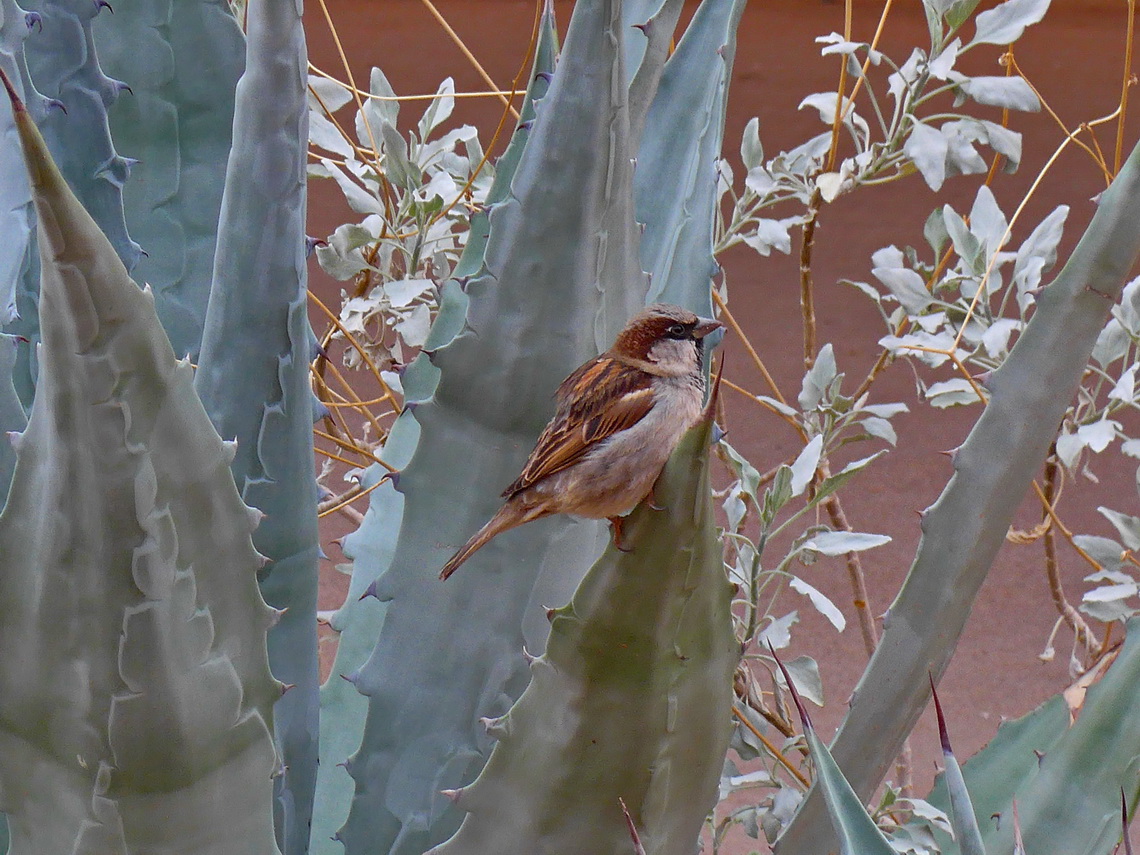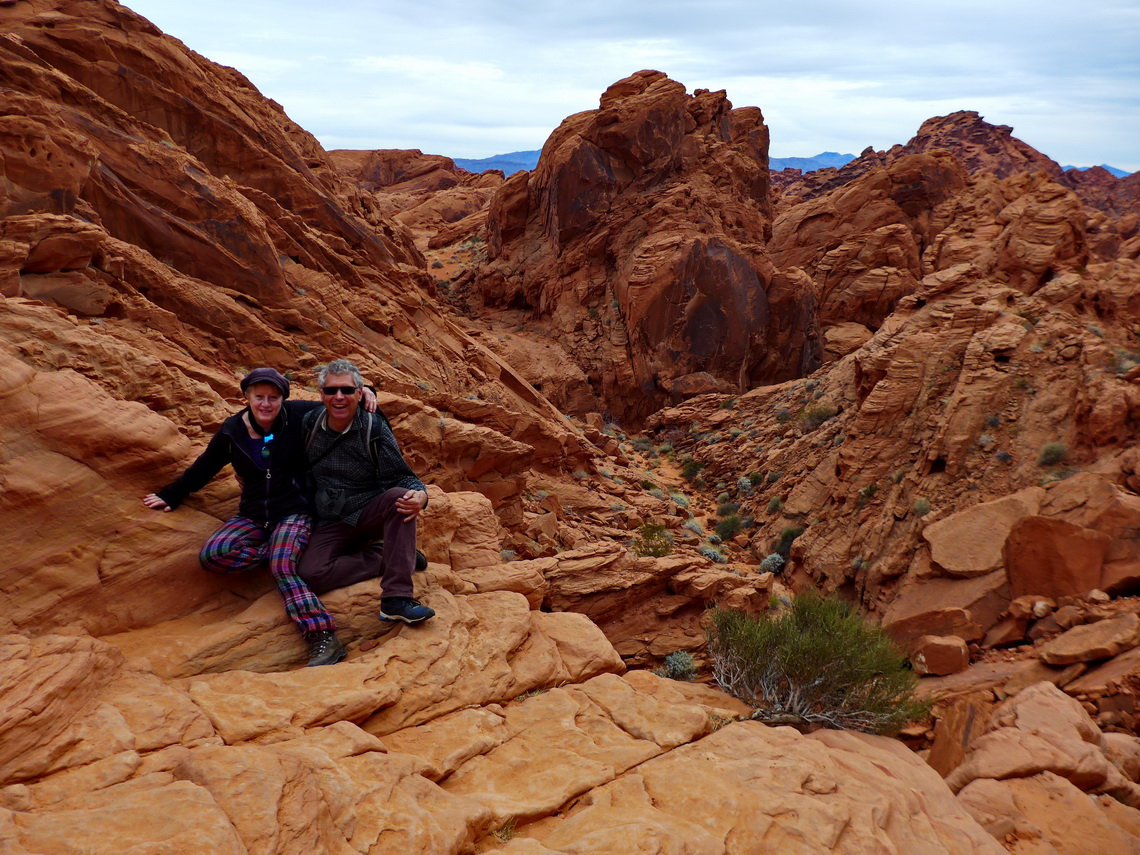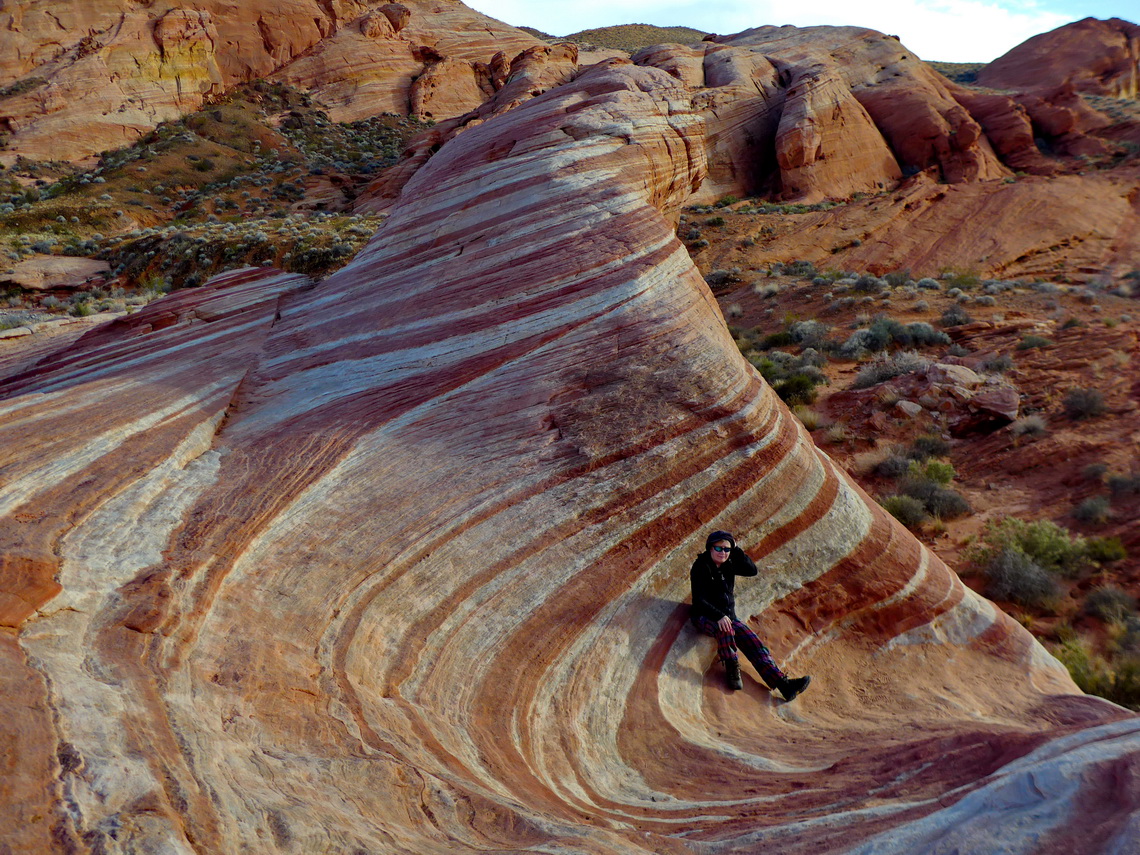 We came several times back to Meyers Repair Center (3552 Boulder Highway, Las Vegas NV 89121) because we detected always something to improve. But we were happy that we could use our car in between. First the fixation of the exhaust pipe and engine, second the exhaust manifold, thirdly the shock absorbers, fourthly the glow plugs and injectors. Fortunately we brought our old engine from Overton and cannibalized it. But sometimes we had to wait for spare parts, some were coming from Canada! McDonald and the whole team of Meyers Service Center did a great job to improve our little motor-home. Now we are confident that our car will make it to Alaska. Thank you so much McDonald and Meyers Service Center.
Two nights we stayed again in a hotel, this time in the City Center close to the Fremont Street which is a real nice experience. The Strip is more business with lots of casinos and hotels, Fremont Street is more fun with playing bands and dancing people .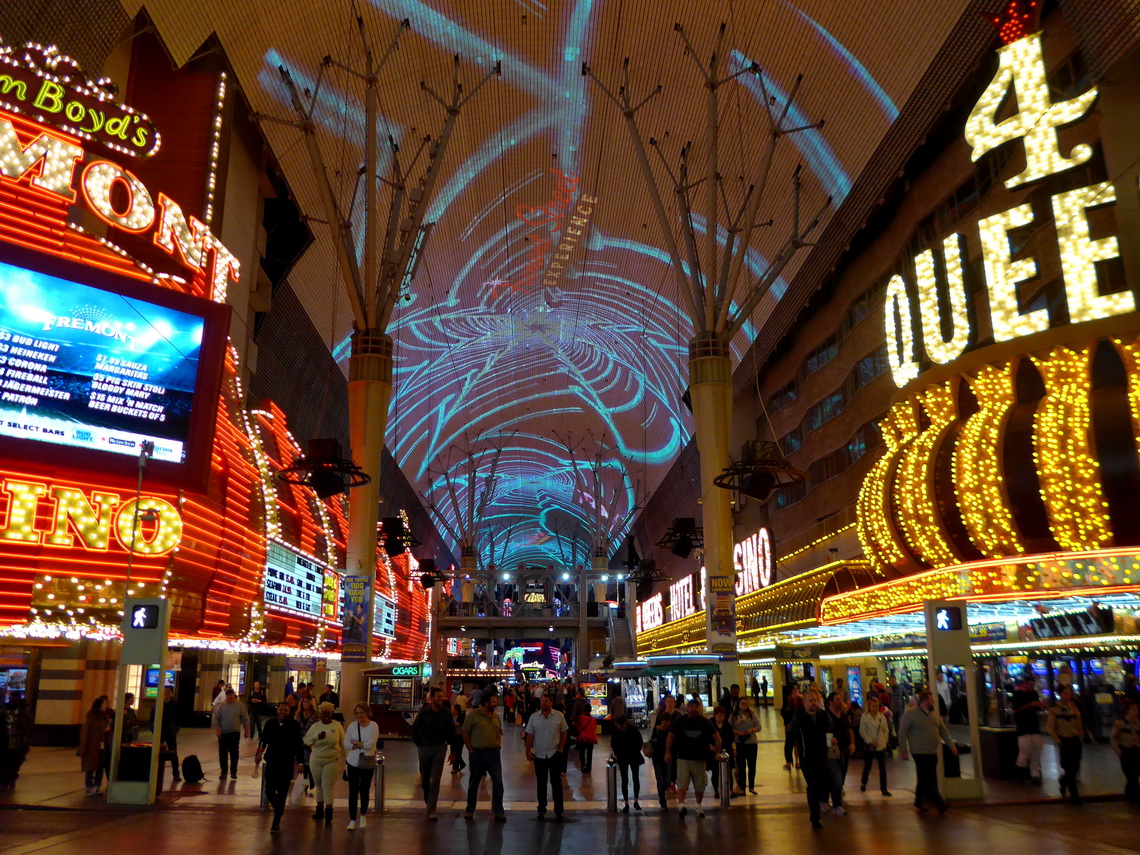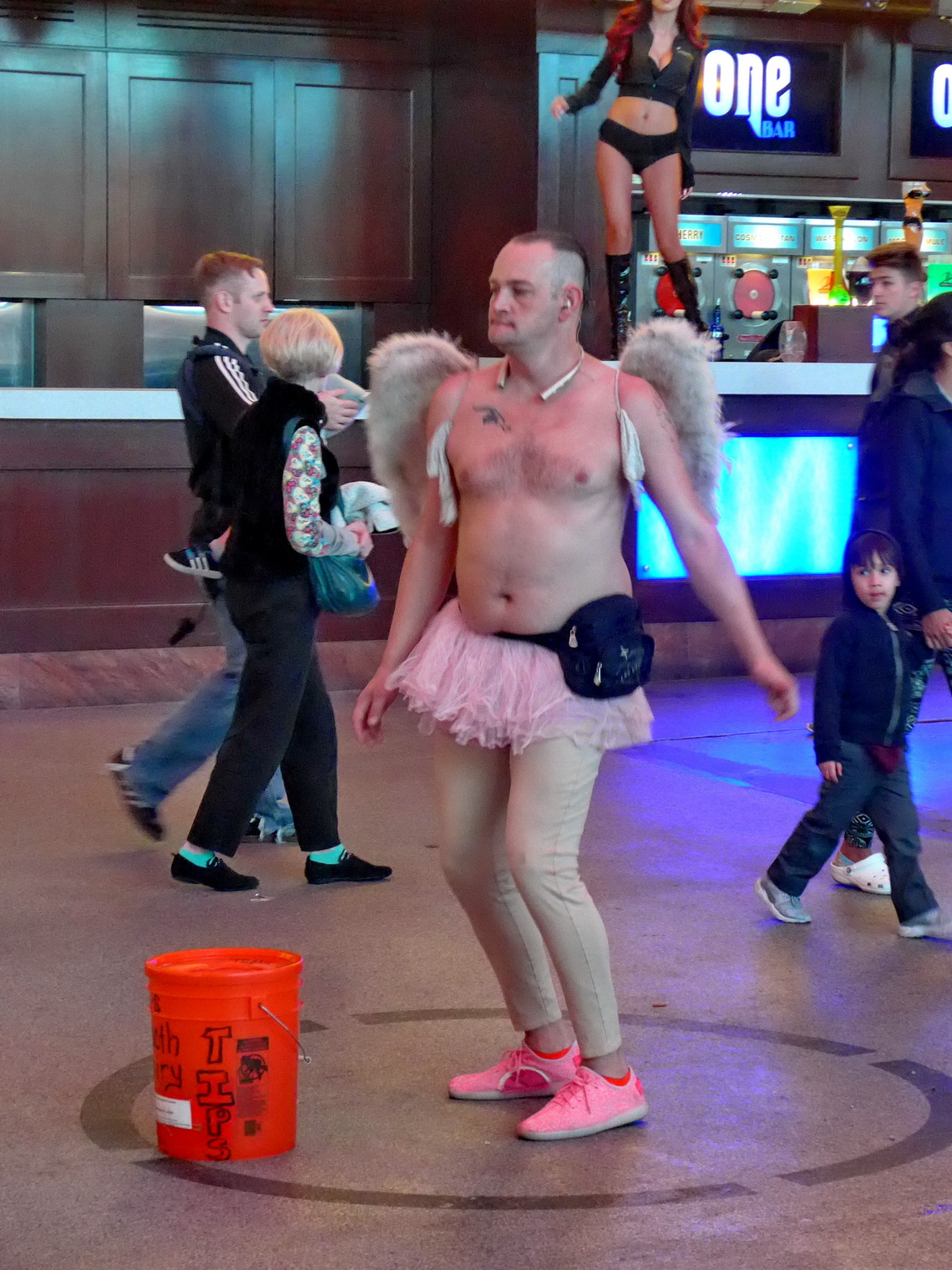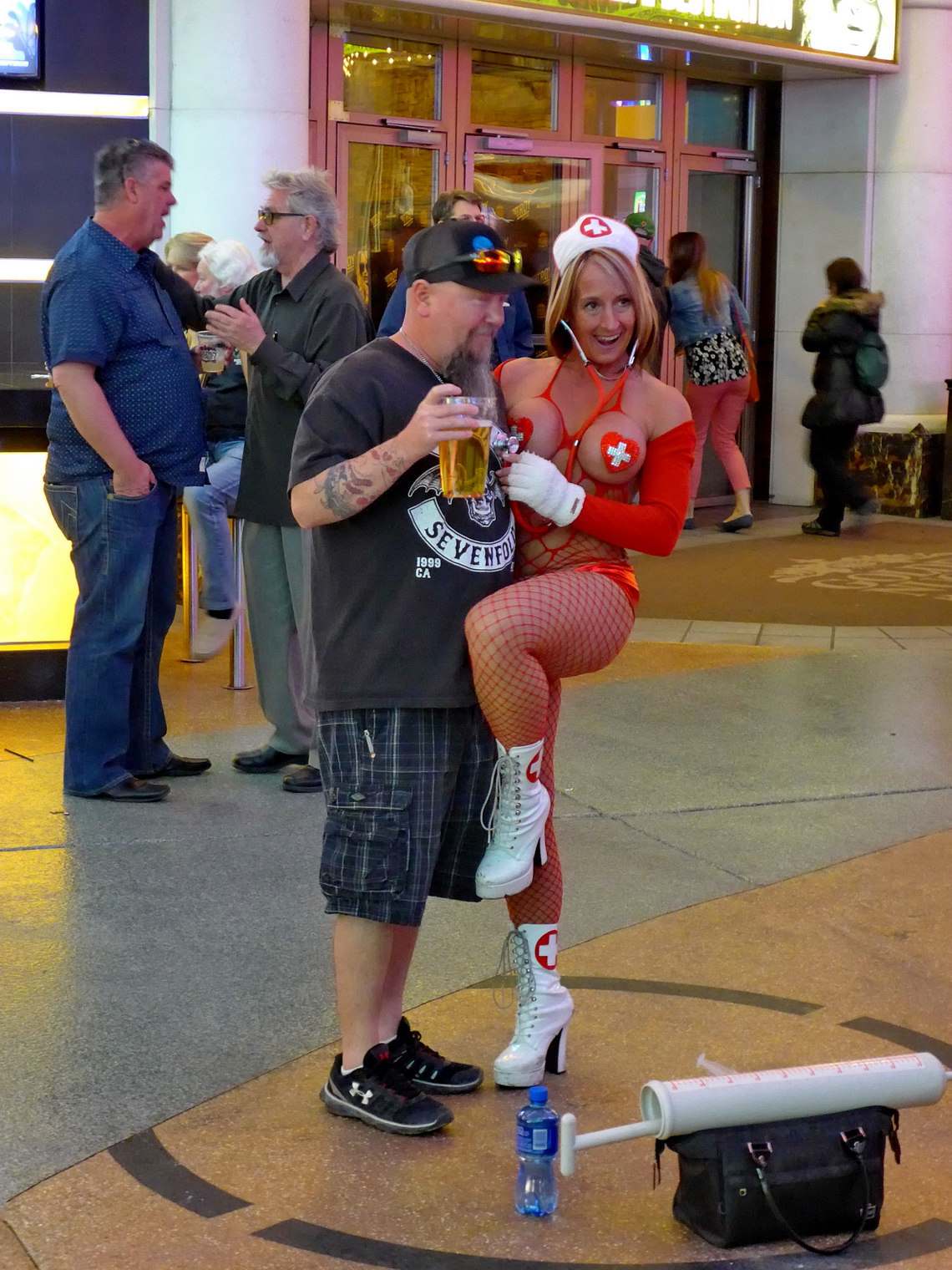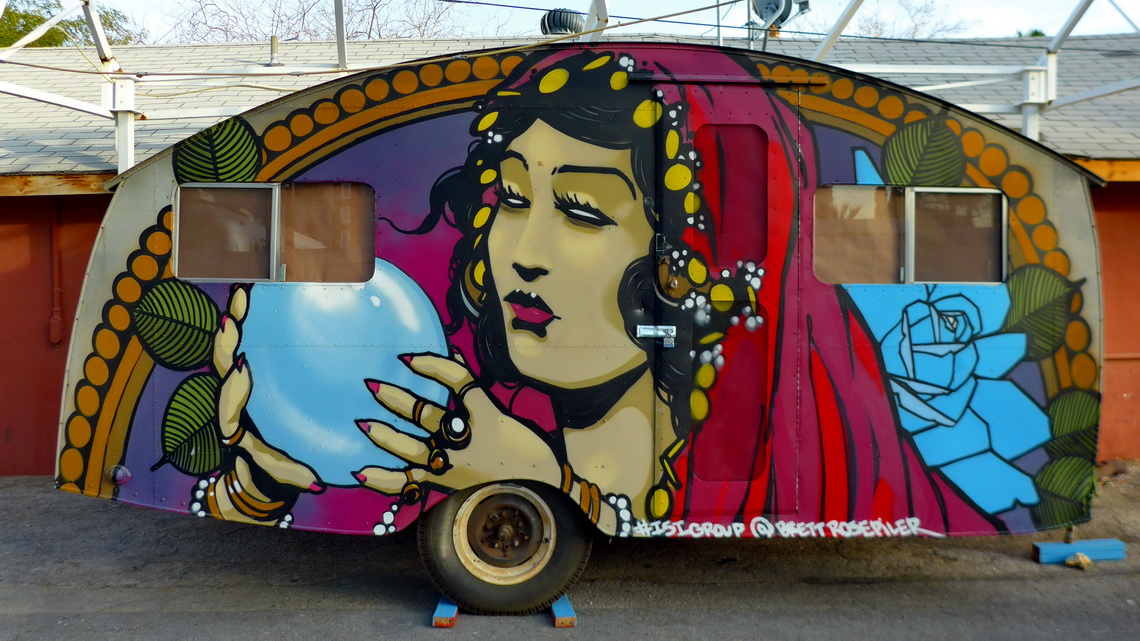 Las Vegas has also its shadows. We were shocked when we walked the Flamingo Wash Trail which is close to Meyers Service Center. People in rags where living in a drain of Las Vegas. Used needles, diapers, shit and dirt everywhere with people including many kids inbetween. A younger woman strolled around bare-bottom, maybe searching for customers. We had hardly seen such poverty in Latin America. Most of the stranded people we have seen are white ones (not latin or colored).
The area around Hoover Dam is nice. There are beautiful hot springs but it was challenging to get there. You have to climb to go to the Nevada Hot Springs. Fortunately there are some fixed ropes. You have to walk in the water and climb up a ladder under a waterfall if you do the loop to the Arizona Hot Springs. Fortunately we had our swimming suites. There are marvelous mountains and viewpoints. We hiked to 515 meters high Colorado Overlook which is a side path of the Arizona Hot Springs loop, Kingman Wash Lookout (828 meters sea-level) and Fortification Hill (1124 meters sea-level). All trails are included in our GPS coordinates files of Arizona and Nevada.
Good sleeping places for the night are on the trailheads of Kingman Wash Lookout (GPS coordinates: N36° 00.391' W114° 42.736') and Fortification Hill (GPS coordinates: N36° 01.972' W114° 40.145'). We love Dotty's casino close to Hoover Dam (GPS coordinates: N36° 00.493' W114° 46.985'). There is a big parking lot opposite of the street. We watched movies about Hoover Dam and Lake Mead in the friendly casino. From there we hiked to Hoover Dam via the historic railroad tunnel trail.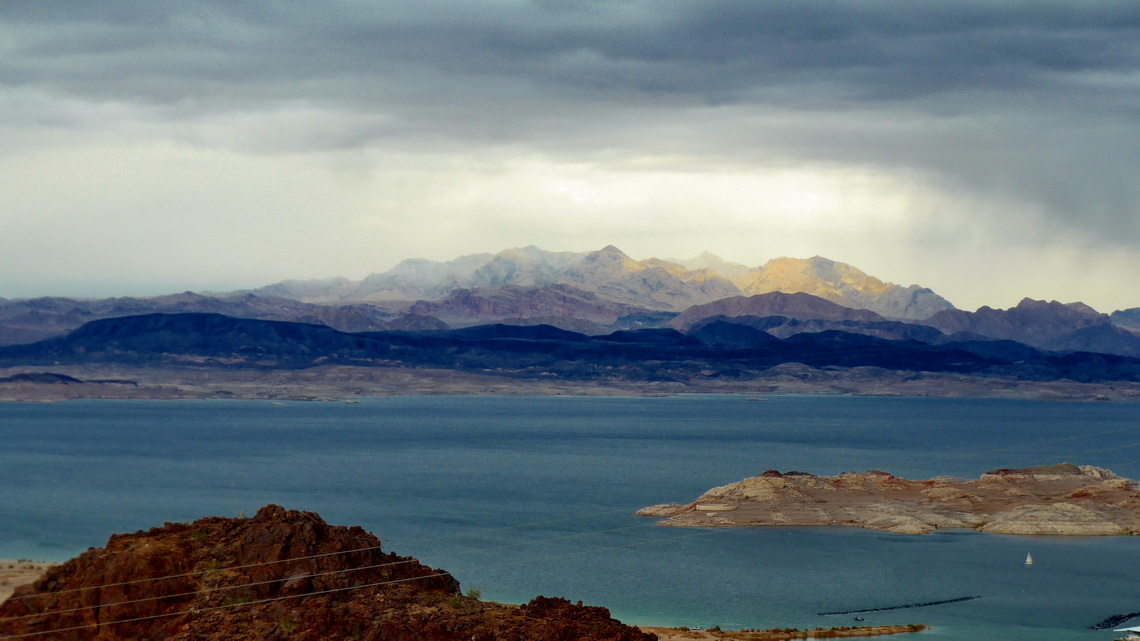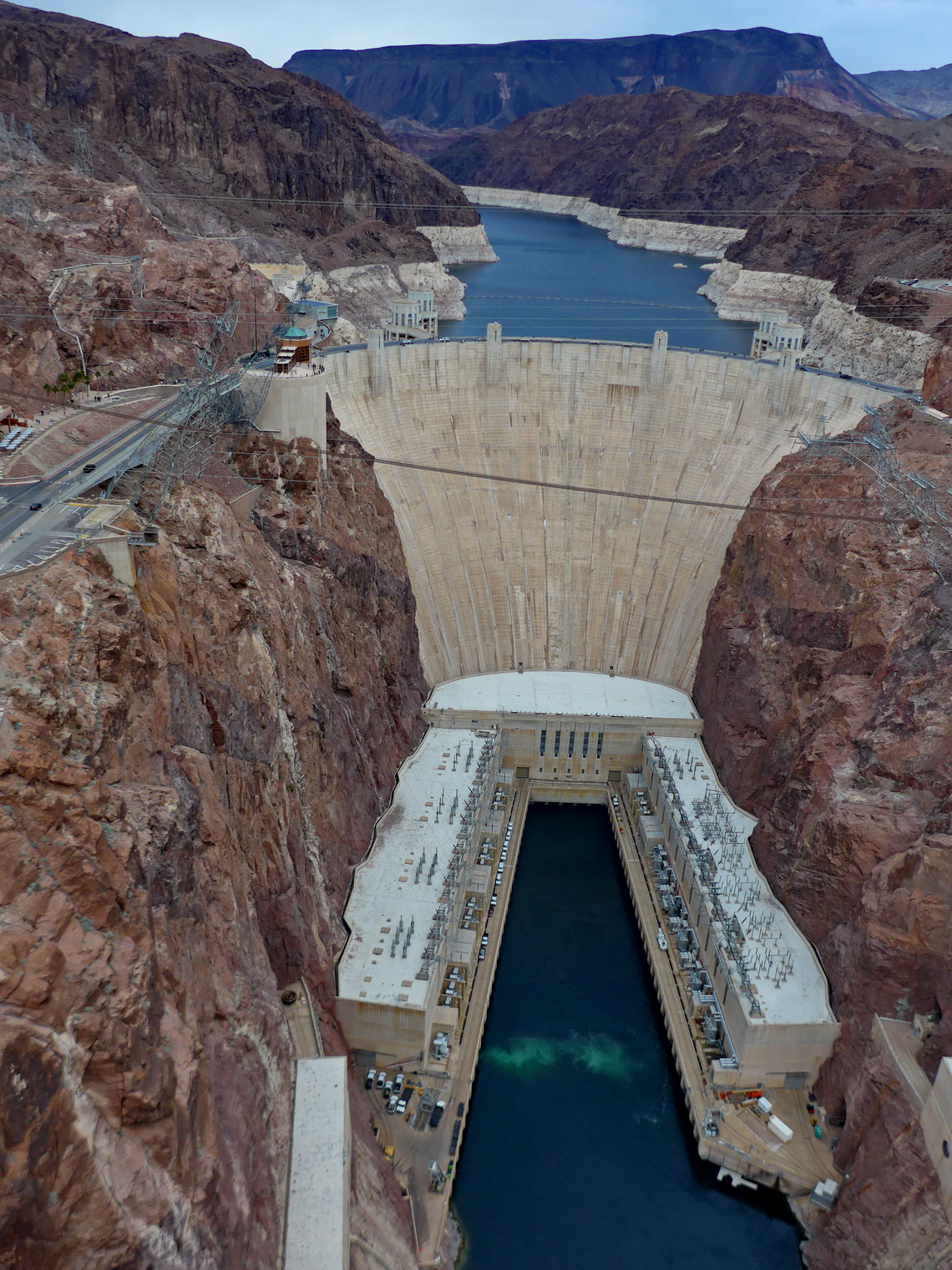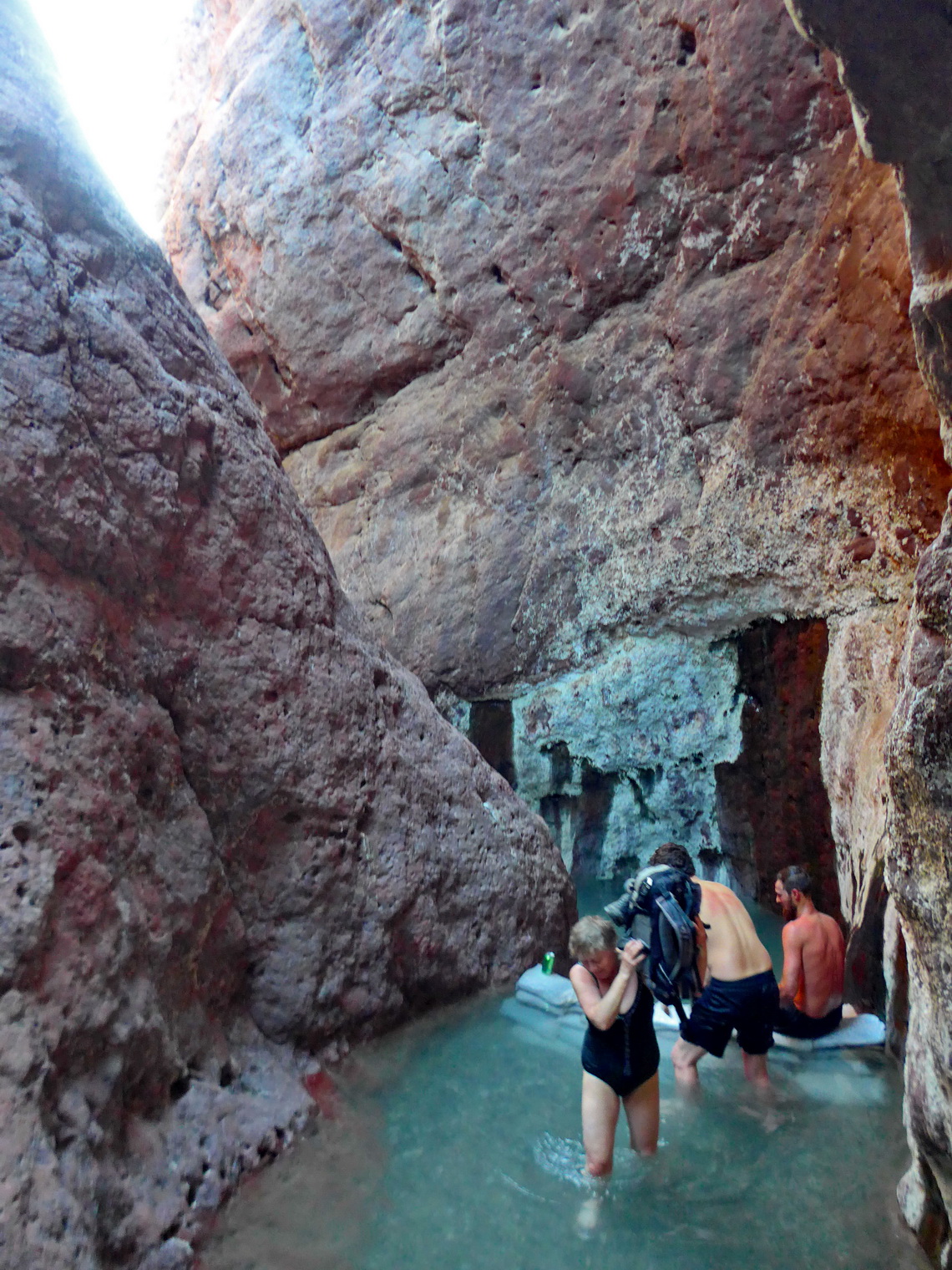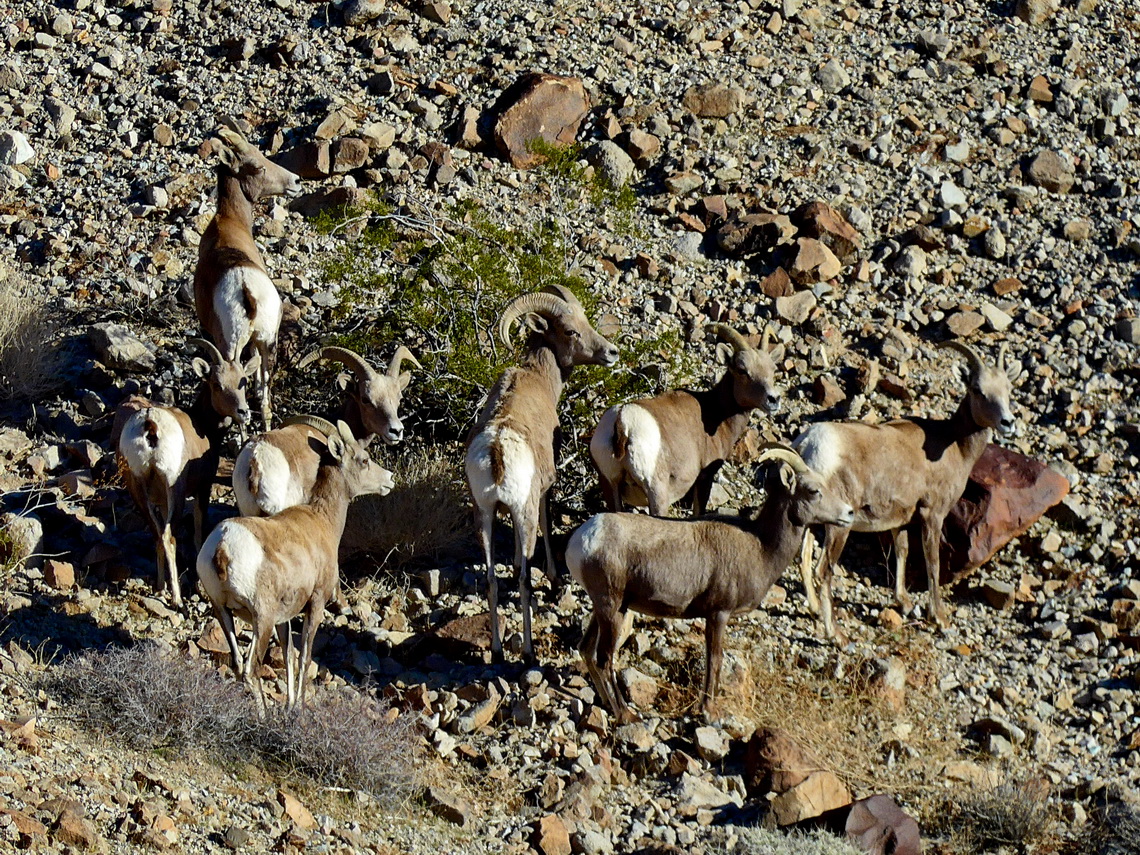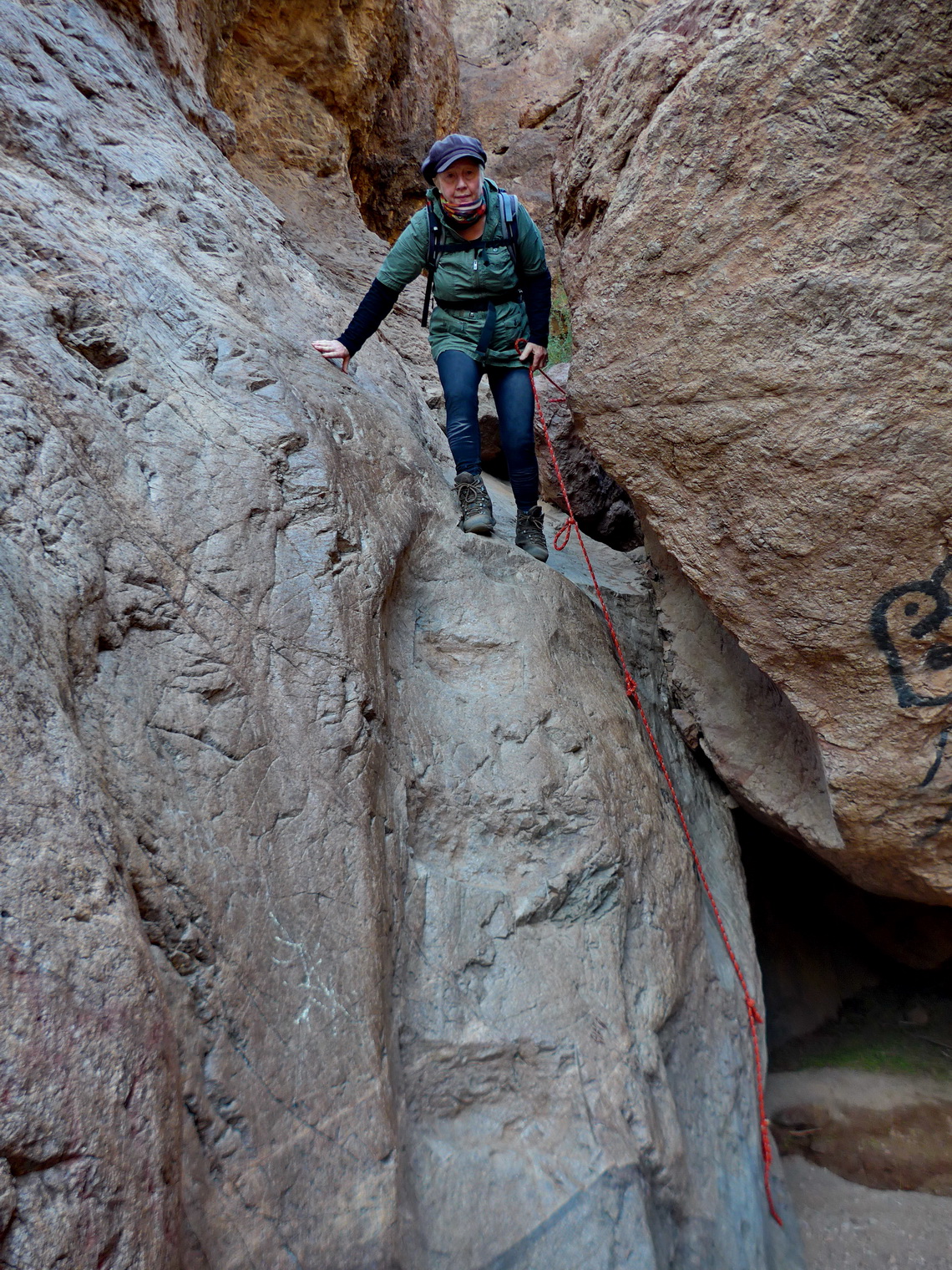 To pick up our broken engine we drove back to Overton via the Northshore road along Lake Mead. Thanks to the website Birds and Hikes we found some superb hikes. This extraordinary website describes in detail many nice trails and mountains around Las Vegas. Short (1 to 2 hours round trip) ones which we did are The Bluffs, Owl Canyon and Northshore Summit.
928 high meters Anniversary Peak required a full day. We wanted to walk through the famous Anniversary Narrows but thanks to the new US government the land had been sold to a mining company. Now there are huge fences on its entrance. Instead we hiked to a little subsidiary summit (Anniversary Mine Lookout) and climbed up pathless the eastern valley behind the mine to gain the saddle to the stunning Bowl of Fire. From this saddle it is about 40 minutes to the summit. Back we turned east on the mentioned saddle and walked through the western part of the Bowl of Fire. Fortunately we had a good GPS with a detailed hiking map. All tracks are included in our GPS coordinates file of Nevada.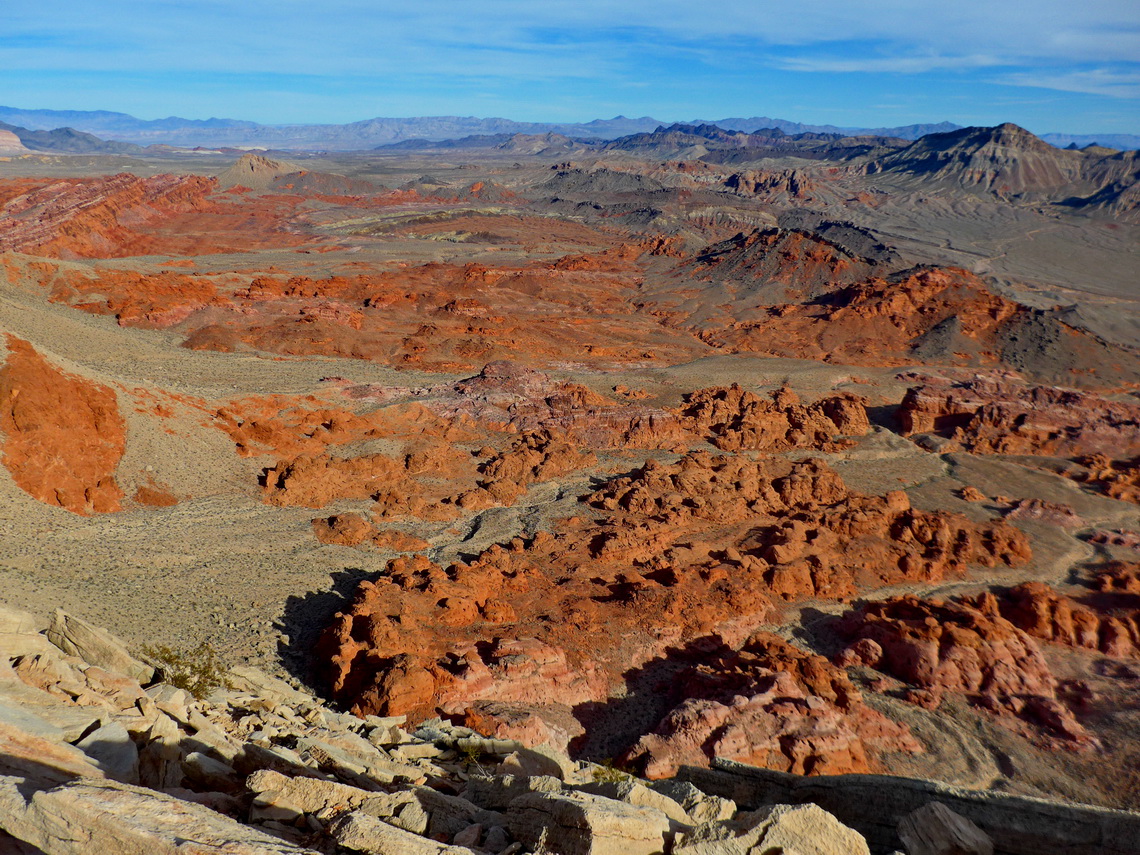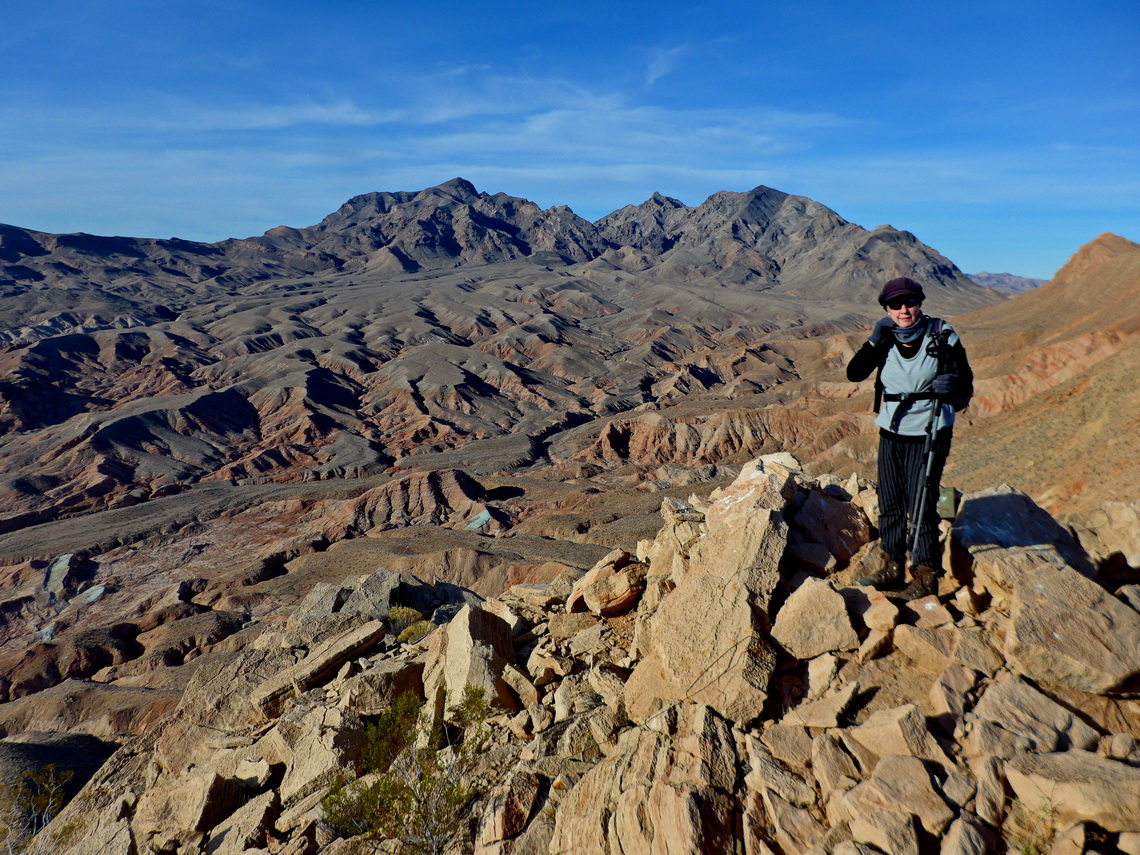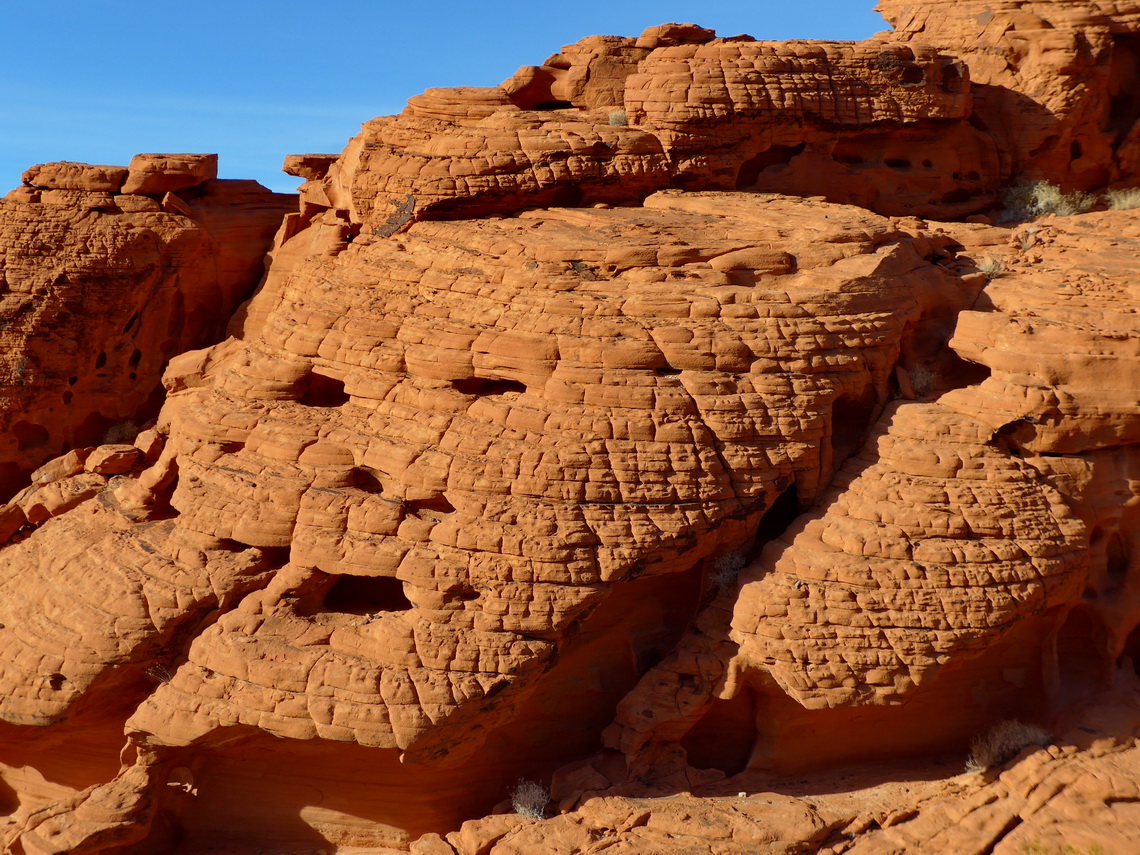 The Spring Mountains are the tallest mountain range in southern Nevada which are located few miles west of Las Vegas. Its highest peak Mount Charleston (3625 meters sea-level) was snow capped. We drove the Kyle Canyon just to the parking lot Echo trail because the street to the usual trailhead was closed. From there it was a long, very long trip to the summit. Alfred was the first after January 1st and had to make the traces sometimes in deep snow. Marion climbed up 3369 meters high Griffith Peak because from the saddle between the two summits it is an endless 6 kilometers long hike over a flat plateau. The last part to the summit cone was a little bit critical due to avalanche risk. Alfred continued on the southeastern ridge instead the path because it leads through deep slopes covered with a lot of snow. The lower part of the trail was partly covered with snow and ice - we were happy about our crampons.

Much easier is 2622 meters high Cathedral Rock, a 2 hours walk to the summit of an impressive rock. Few miles southeast is the National Monument Red Rock Canyon with colorful rocks and deep gorges. 1922 meters high Turtlehead Mountain is a spectacular peak because of its marvelous views to Las Vegas and the strip. All tracks are included in our GPS coordinates file of Nevada.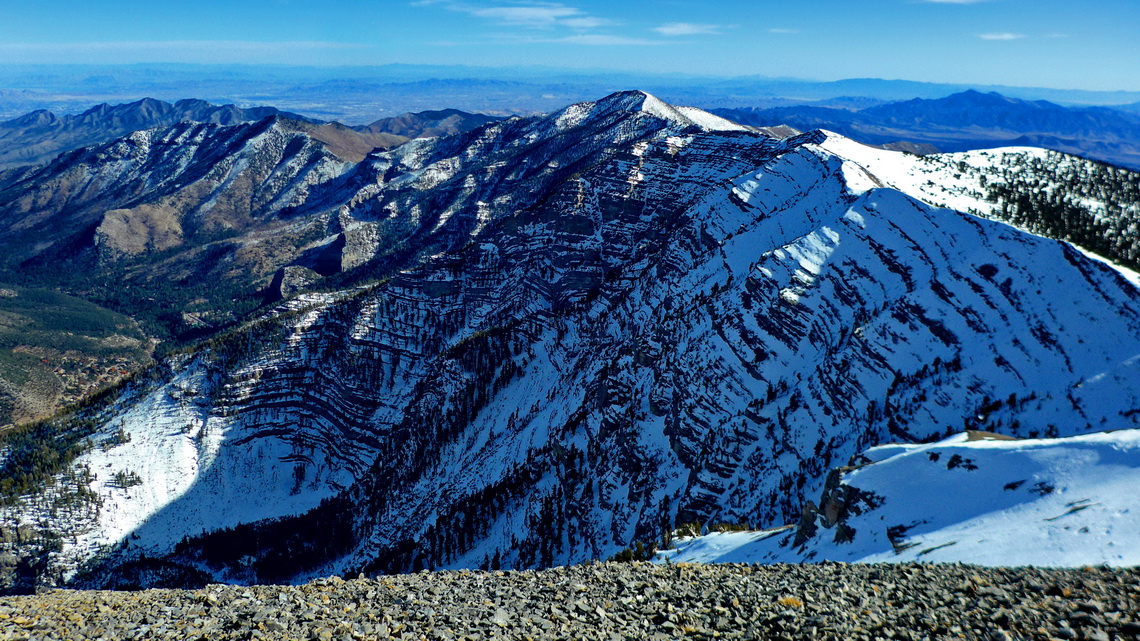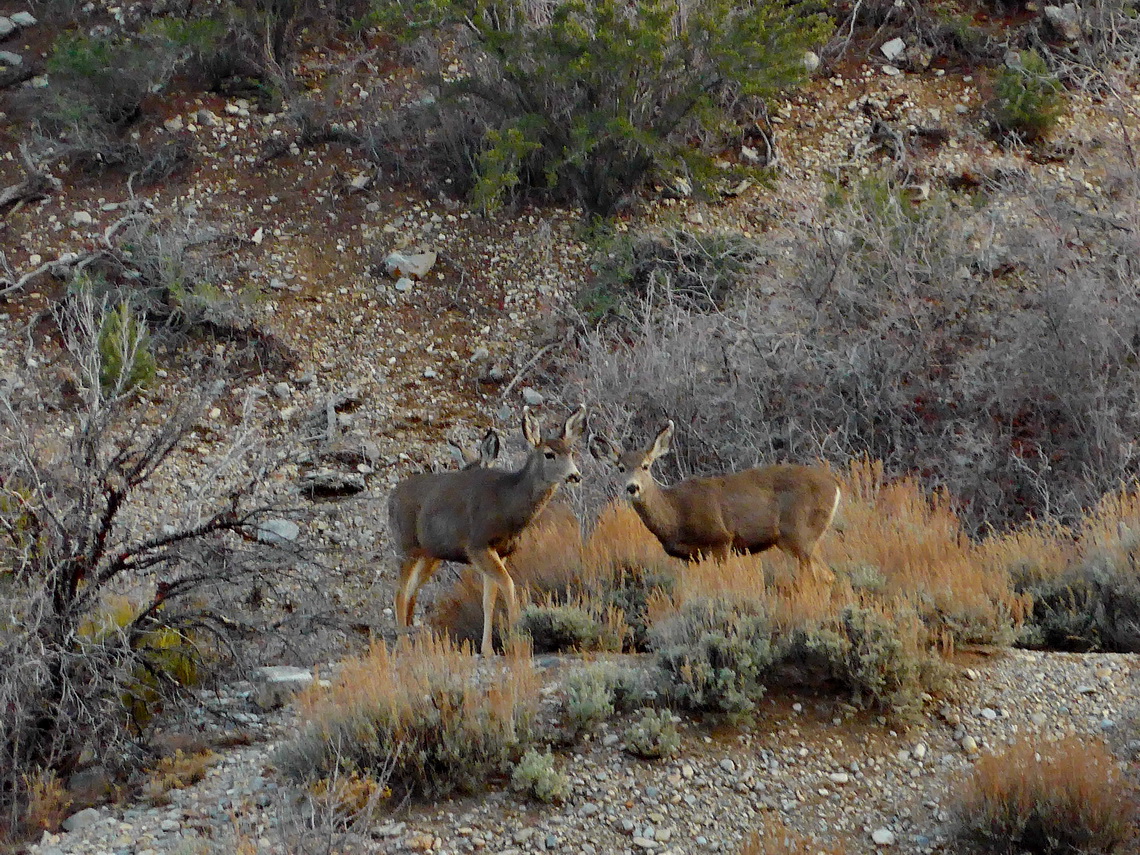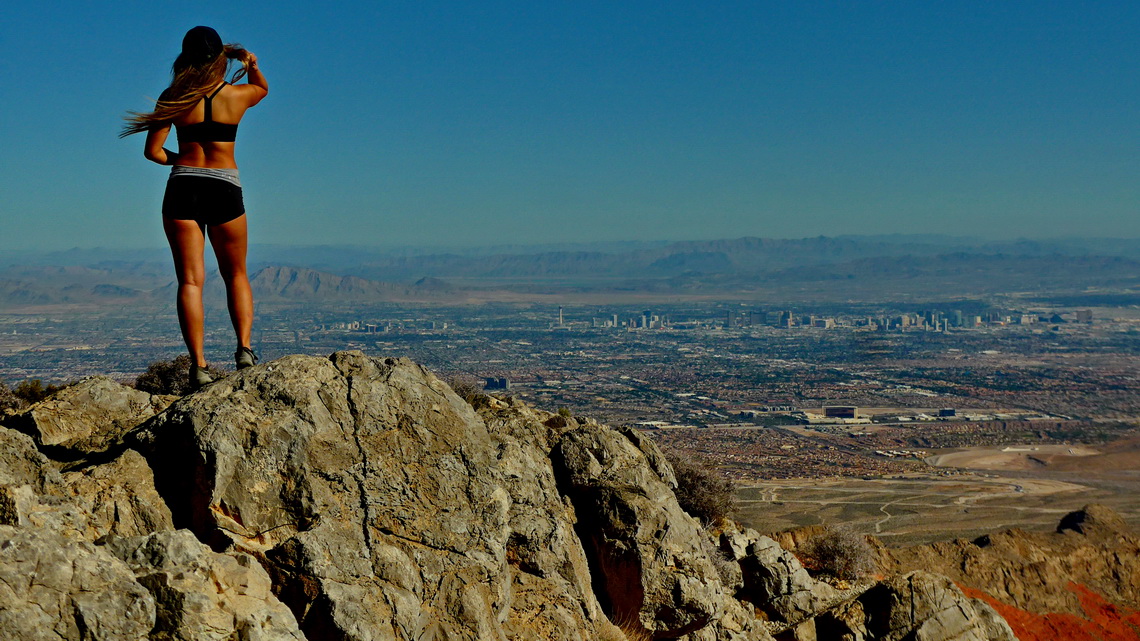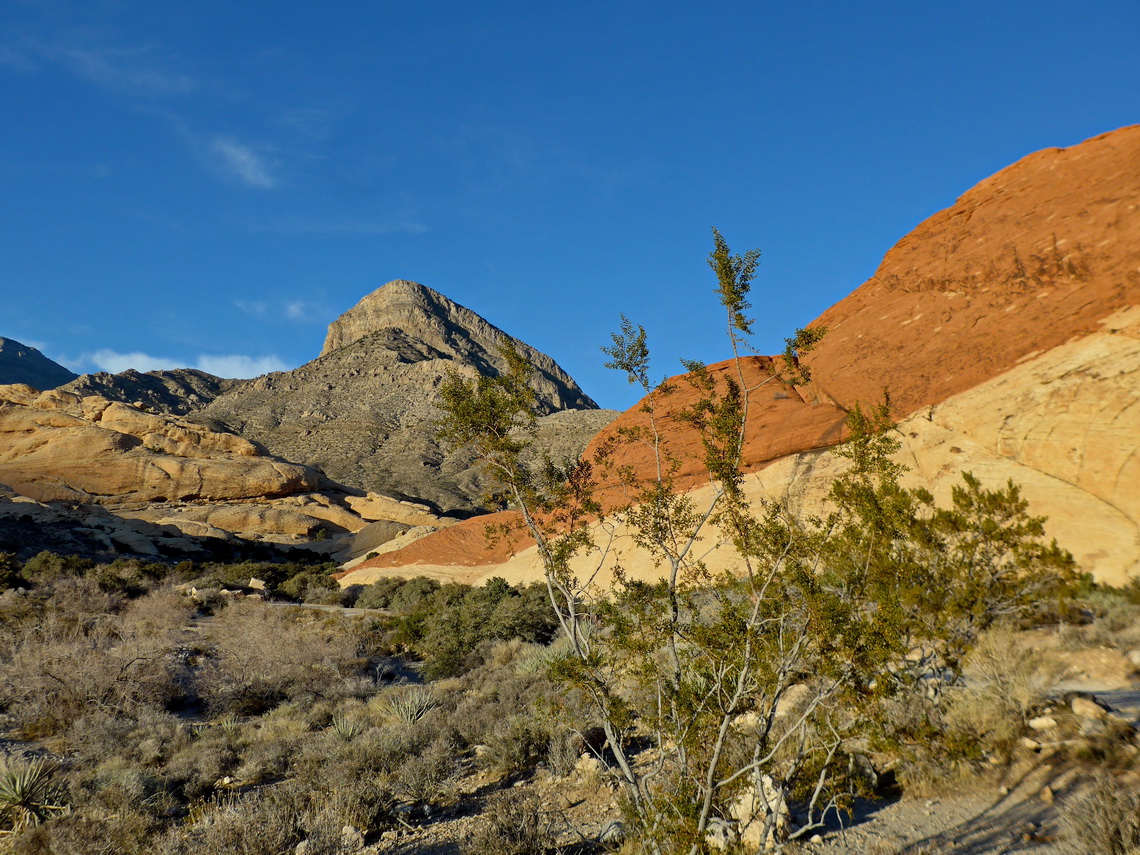 For more pictures, please click here                   For a map of our itinerary, click here

To download the GPS coordinates files of Arizona and Nevada, click here