Grand Canyon is one of Earth's most powerful inspiring landscapes overwhelming the senses. It's system of gorges created by the mighty Colorado River, 450 kilometers long, up to 27 kilometers wide and up to 1,600 meters deep. In addition to its beauty it's full of live, an island in an arid environment. People lived there for more than 12,000 years. Thanks to the high elevation change a wide range of plant and animal communities are found on its slopes.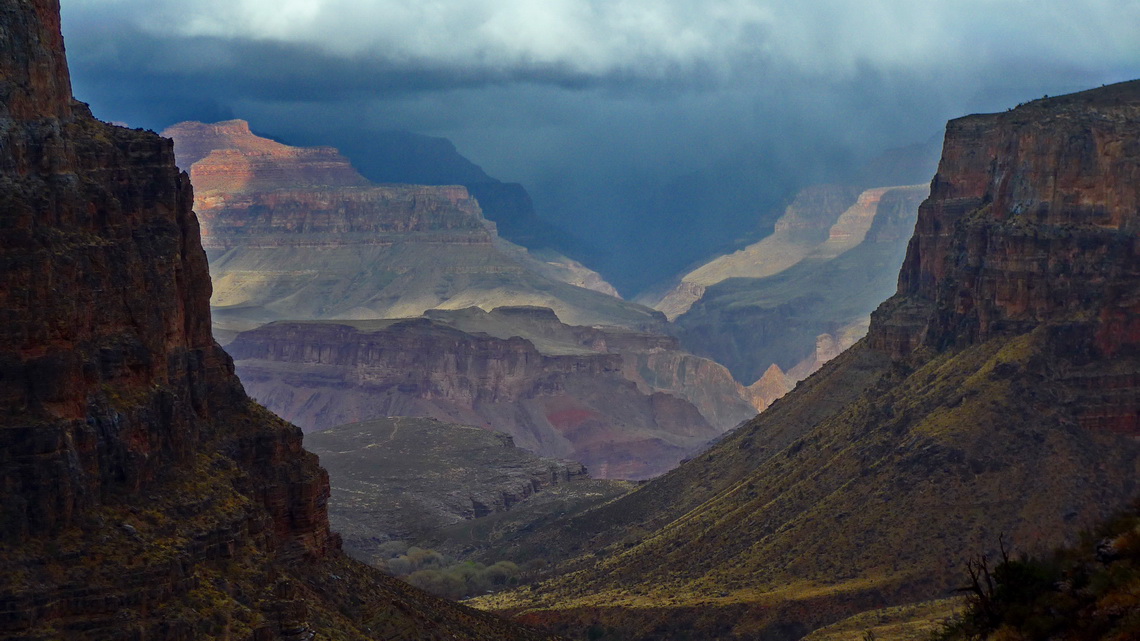 To avoid the usual crowd of visitors we came mid of February 2018 to the south rim of Grand Canyon. Sometimes it was a little chilly in the morning on the 2,200 meters high plateau (up to -9°C) and we enjoyed some snow.
But we got immediately the permit for hiking down and a place on the Bright Angel campground in the bottom of Grand Canyon. Another advantage at this season is that you do not suffer to much on thirst and avoid dehydration which is quite often the case in warmer seasons. Many people, mainly younger and in good condition underestimate dehydration, also some die of exhaustion and lack of water every year.
To get the permit we went to the Backcountry Hiking Office (GPS coordinates: N36.05320° W112.14312°) in the National Park, which is also the ideal place for parking the car when you hike. Free shuttle buses are available from this lot. You are not entitled to sleep in the car but we found a nice place few kilometers outside of the park in the nearby Kaibab forest (GPS coordinates: N35° 59.377' W112° 08.174'). There are several nice places close to the street US180 to Grand Canyon.
On the first day we hiked the rim trail from Bright Angel Trailhead South Kaibab Trailhead. Only at Mather Point were a lot of people because this viewpoint is just hundred meters away from the Visitor Center and the main parking lot. On the following day we took the shuttle bus from the parking lot on the Backcountry Office to the South Kaibab Trailhead and went down the 11.3 kilometers including 1,430 meters elevation change with heavy backpacks on a sunny day.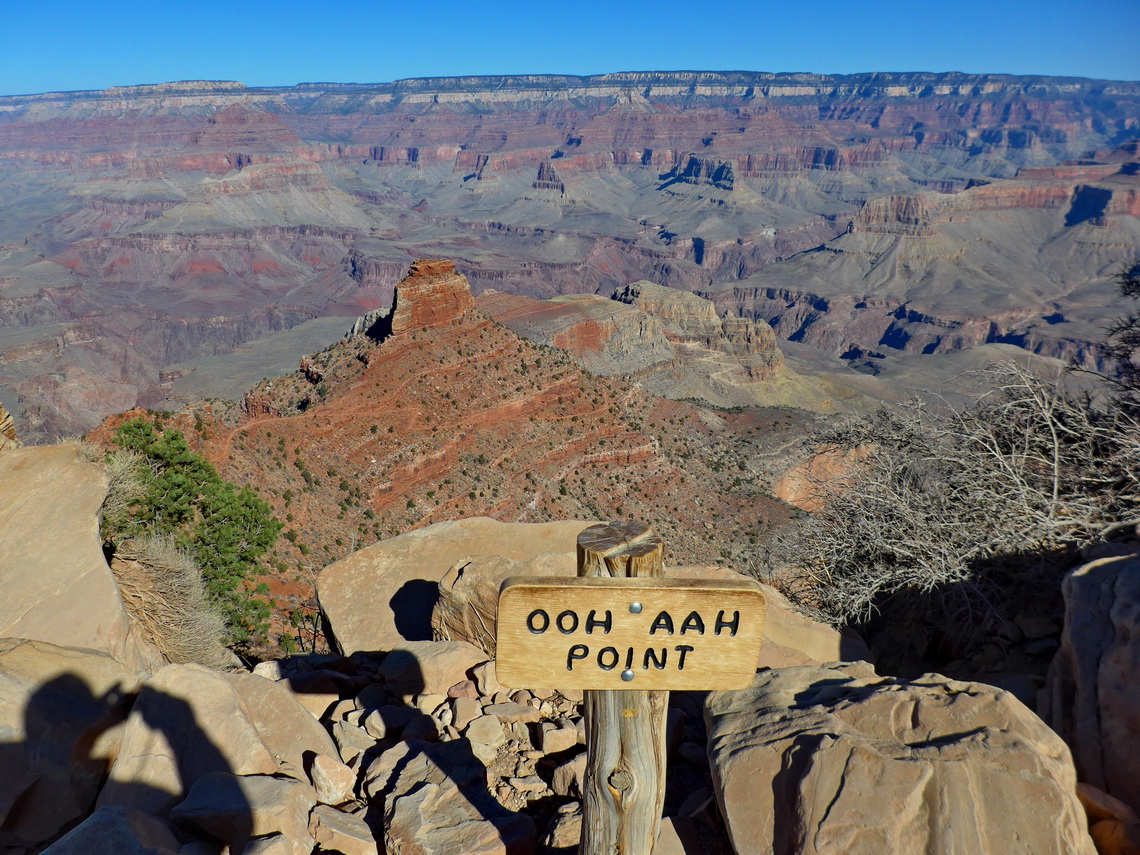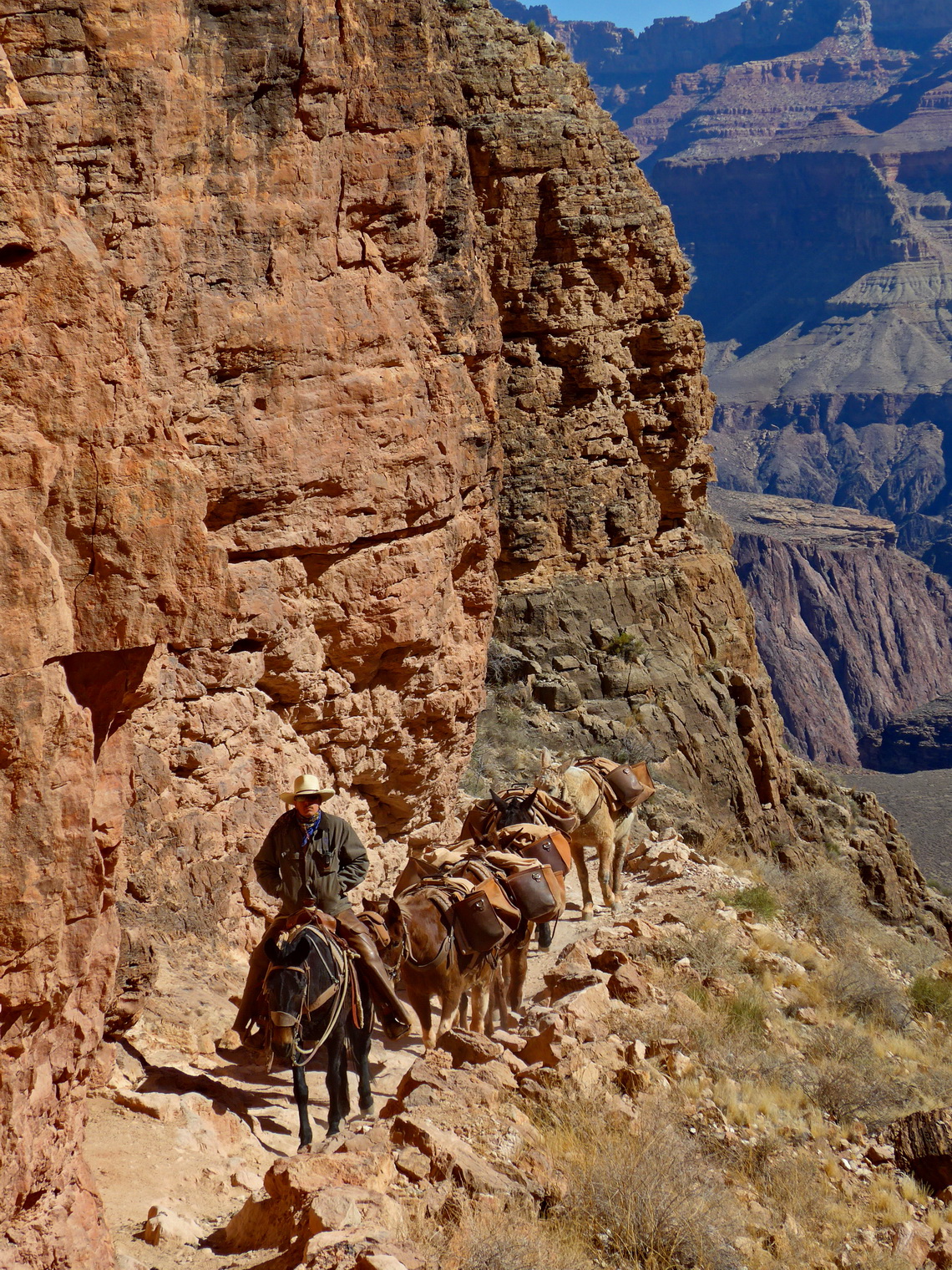 We spent a wonderful and warm night in our tent on the northern shore of Colorado River in the Bright Angel Campground. For people who doesn't want to carry heavy luggage the famous Phantom Range with accommodation including a restaurant is nearby. Also riding on horses is possible. Back to the southern rim we chose the 15.3 kilometers long Bright Angel Trail which leads directly to the Backcountry Hiking Office where we had parked our car. The first section leads 2.7 kilometers along the Colorado River. When we came close to the rim it started snowing!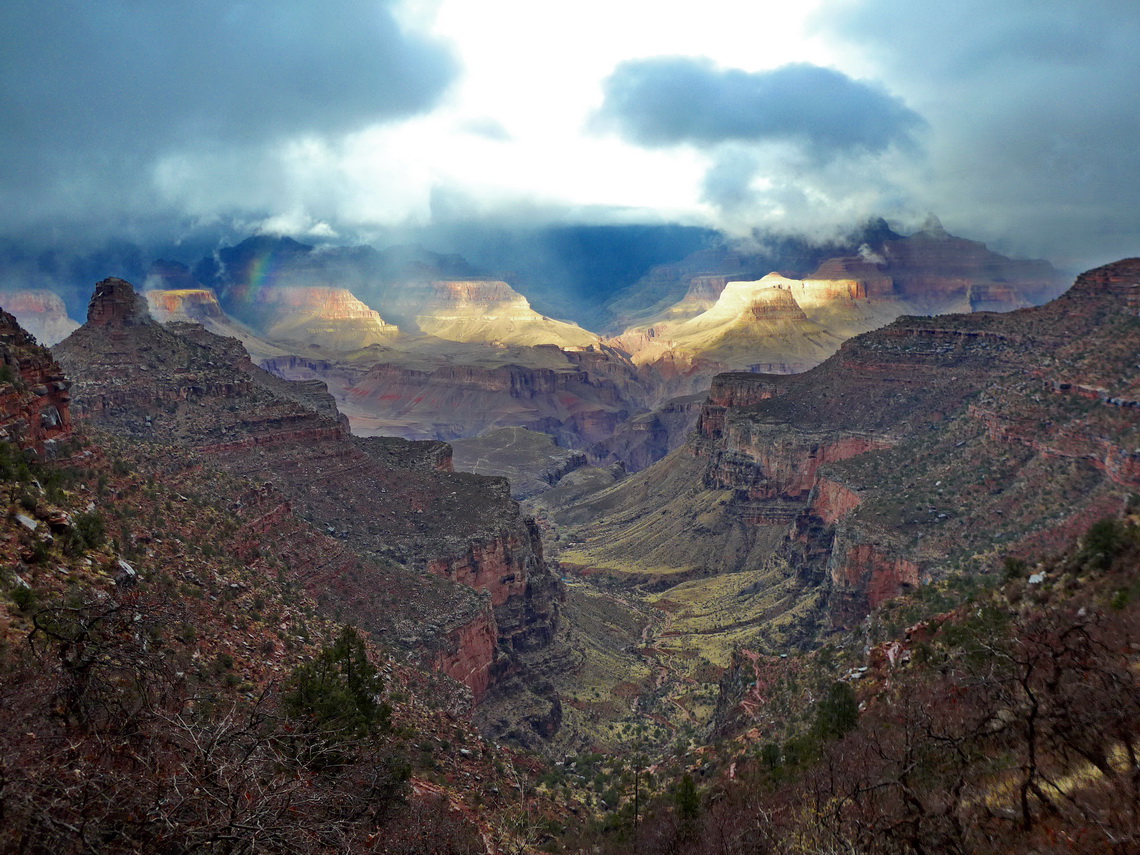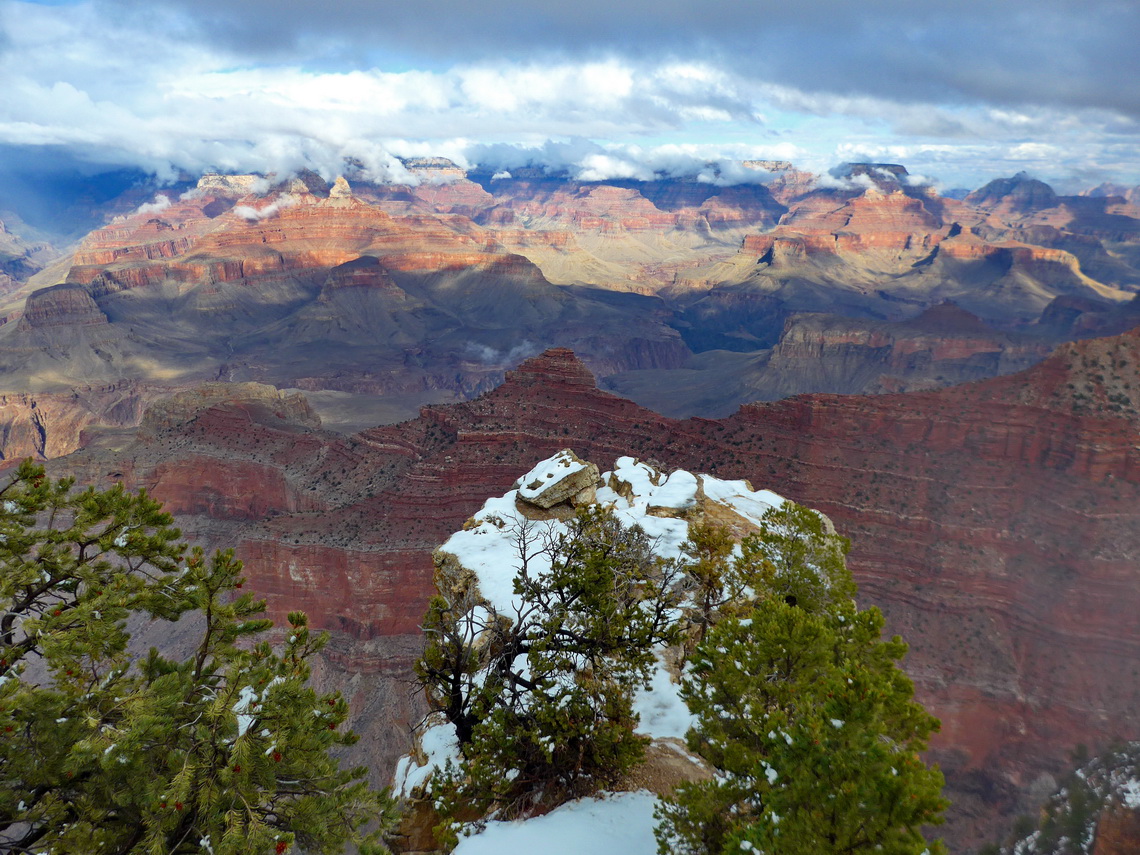 The street between the south and east entrances of the Grand Canyon National Park continues along the rim. Thus we enjoyed marvelous views, sometimes we had to walk a little bit to the vantage points. Remarkable is Shohshone point because it is not marked like all other viewpoints. This is the only track we included in our GPS Coordinates file of Arizona because all other trails are marked wee and you get a lot of information including maps in the Backcountry Hiking Office. Half the way  is a little bumpy road leading outside the National Park where we found the splendid and free campsite close to the desert view drive (GPS coordinates: N35° 57.747' W111° 57.898'). On the eastern end of the park is the Historic Desert View Tower which is quite nice inside and outside.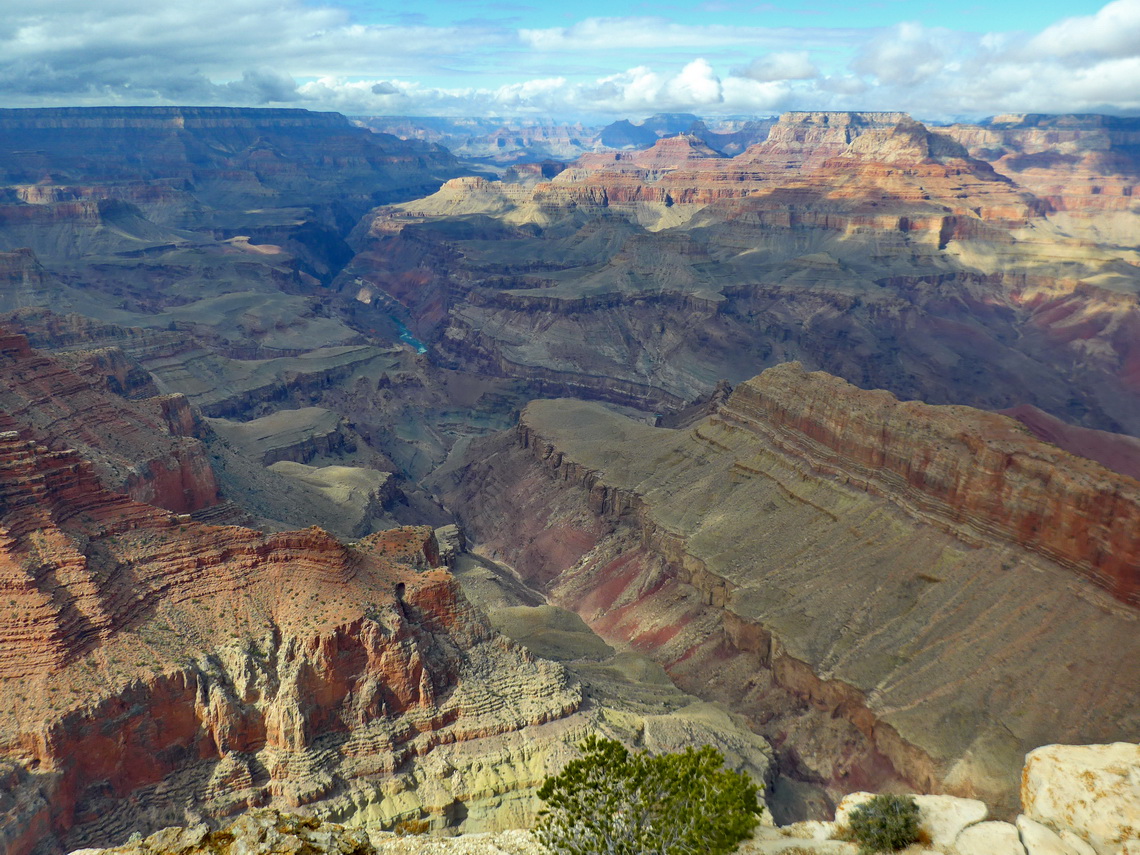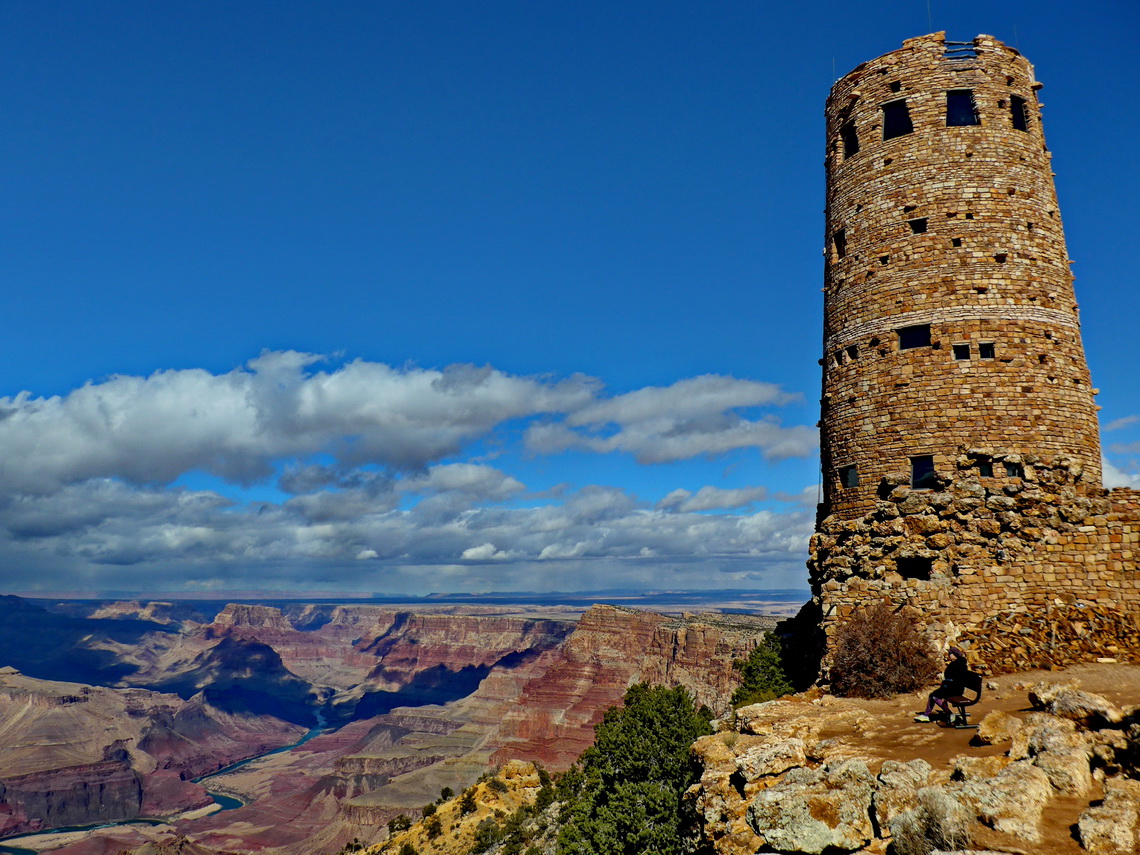 The weather forecast was horrendous for the next 10 days. Consequently we decided to drive to southern Arizona where temperatures were predicted 30°C higher than on Grand Canyon. On the way to Phoenix we visited the interesting ancient sites Wupatki, Walnut Canyon and Montezuma Castle with impressive dwellings, built in the 12th and 13th centuries. Around are the nice shorter trails to Doney Mountain and Lenox Crater. From the first one we had stunning views into the Painted Desert. The latter one provides beautiful views of the Sunset Crater which had erupted in the 11th century. Both trails are included in our GPS Coordinates file of Arizona.
The capital of Arizona, Phoenix is vast and endless. We drove more than 70 kilometers through this metropolis including its suburbans and still there were buildings, streets, malls and so on. Phoenix has no major touristic attractions. Thus we skipped its center. But people say that Phoenix has the best urban hiking opportunities in the United States. Indeed it is surrounded by steep mountains. We chose the Superstition Mountains in the East and we were so exited that we stayed a full week there.
The free campsite Apache Trail is few miles outside of the metropolis and an ideal base to explore the Superstition Wilderness (GPS coordinates: N33° 29.163' W111° 28.013'). Firstly we hiked the loop Dutchman and Black Mesa Trails including the two little summits of Black Mesa (867 meters sea-level) and Yellow Peak (925 meters) - a full day. 1007 meters high Pass Mountain required a short drive to the Usery Mountains, some scrambling and a GPS because finding the right way was a challenge. A shorter trip of a half day was an Unkown Rocky Peak with two summits (each 796 meters sea-level) opposite of the street.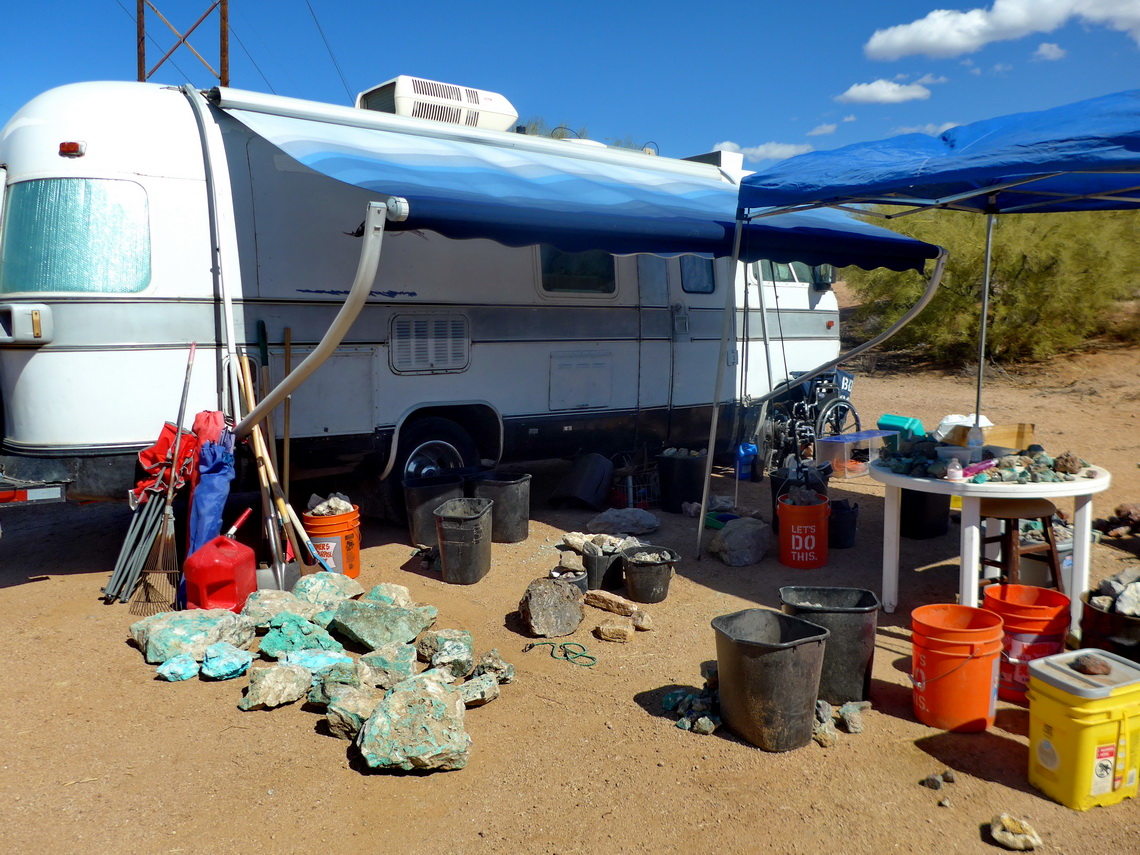 Our top highlight in the Superstition Mountains was the loop via its ridgeline - a two days trip of more than 42 kilometers, 2000 vertical meters and heavy backpacks because we had to carry a lot including all needed water. It started with a long traverse to the Siphon Draw Trail which leads to the summit of 1419 meters high Flatiron. It was Sunday and there were many people in this steep and sometimes dangerous terrain. On the Superstition Ridgeline from Flatiron to its highest point Superstition Mountain we were totally alone. In between we camped few meters under the ridge to avoid winds. Back to our car we found a shortcut from the southeastern trail of Superstition Mountain to the Peralta Canyon Trail, followed by the already known Dutchman Trail. It was close to 11PM when we finally arrived back to our car!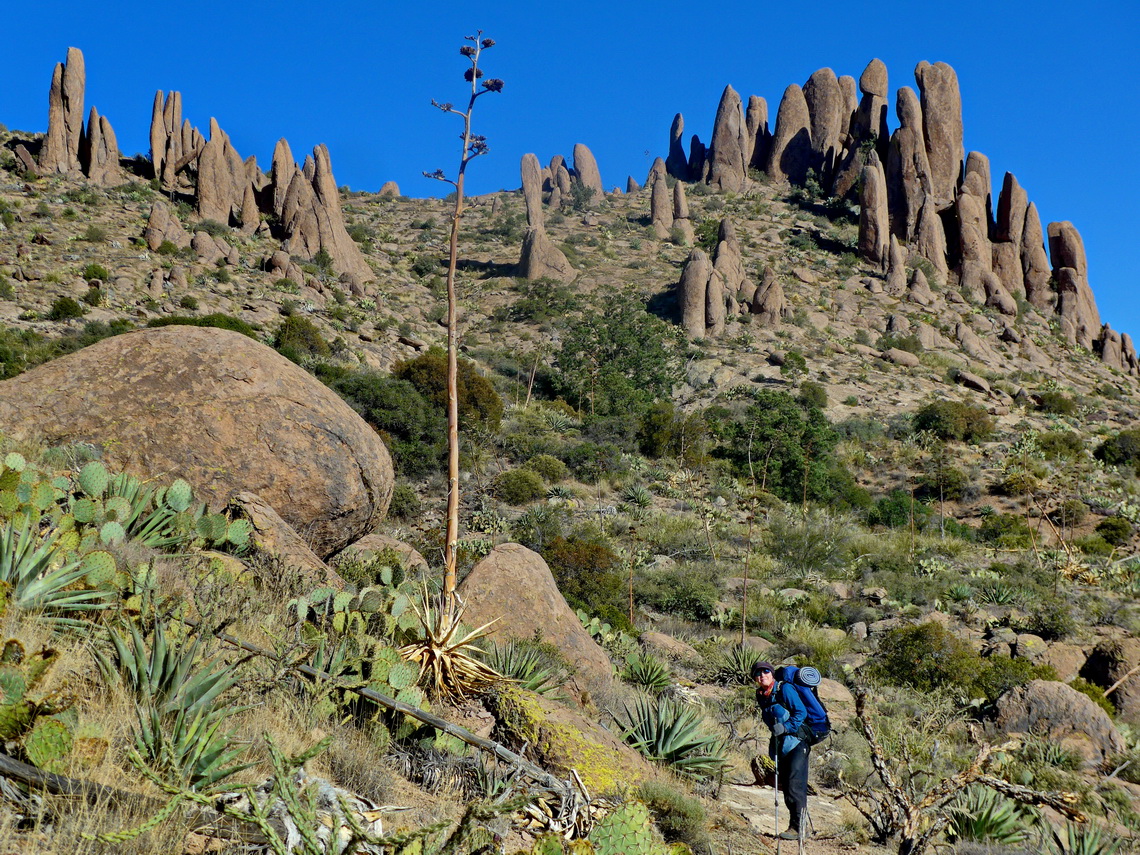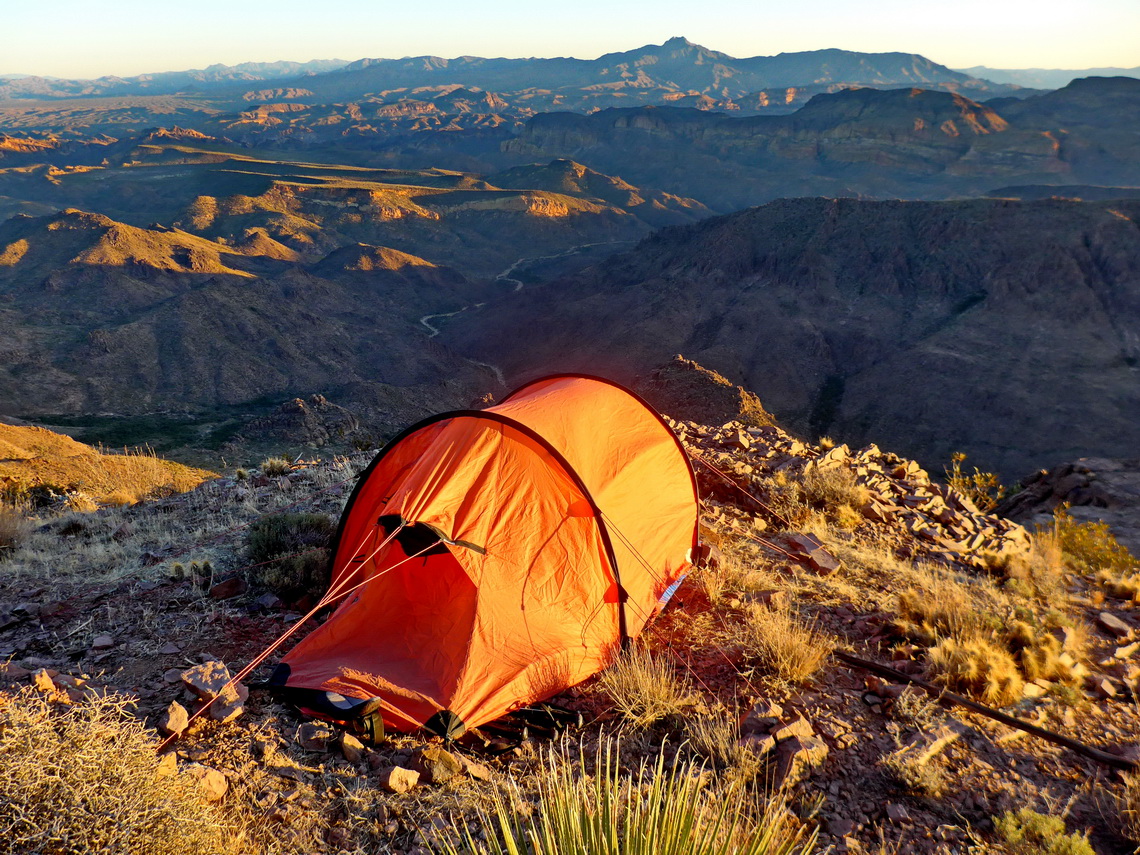 All our hikes in the Superstition Mountains are included in the GPS Coordinates file of Arizona. There is also some culture close to the campsite Apache Trail. Goldfield Ghost Town is an old restored western town with a lot of tourists and fancy shops.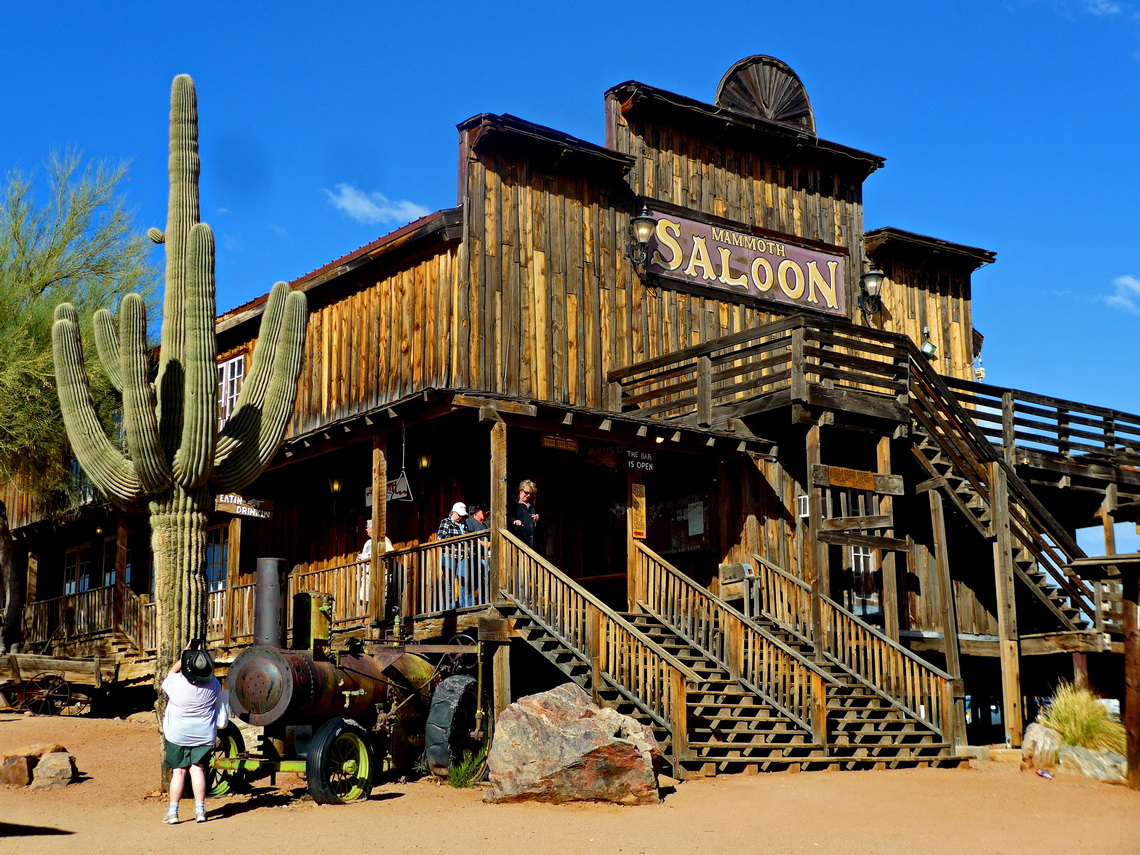 Between Phoenix and Tucson is the pinnacle Picacho Peak in the Picacho State Park. It is hard to believe that you can ascent it without serious climbing but there is a nice hiking loop with some steep cables. It is a little bit more than half a day if you do the full circle. We camped outside the costly State Park in the desert on the Park Link Drive (GPS Coordinates: N32° 36.638' W111° 19.039'). Our track to Picacho Peak is included in the GPS Coordinates file of Arizona.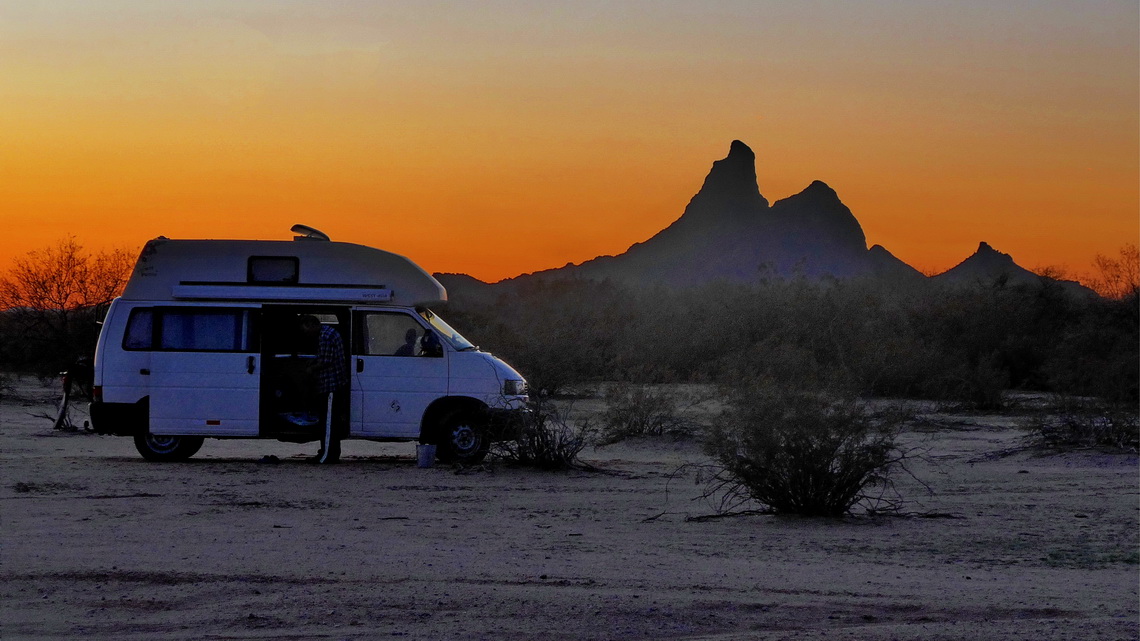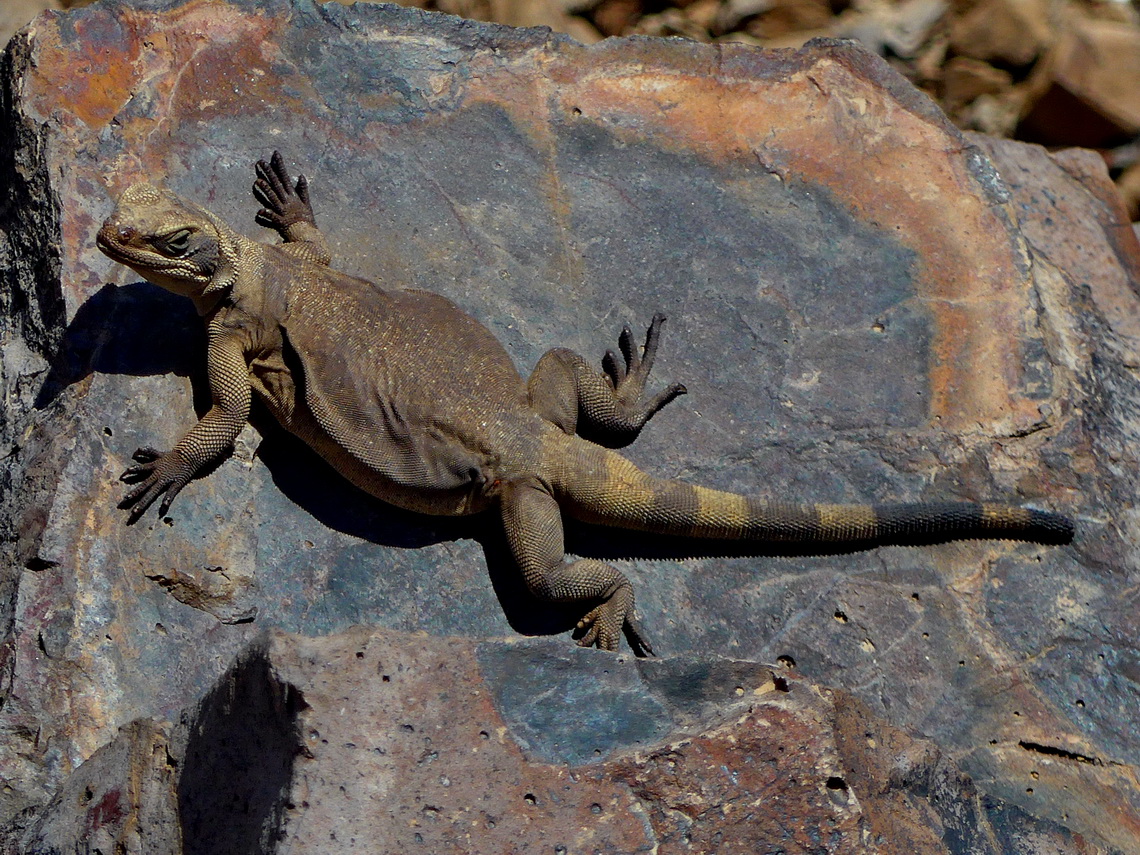 Tucson is the second largest city in Arizona. Thanks to its university its spirit is much livelier than Phoenix. Its center was full of people, mainly younger ones. Remarkable are many nice murals and many streets with separate bicycle lanes. A nice and free campsite on BLM land is on Snyder Hill (GPS coordinates: N32° 09.464' W111° 06.949'). From here we drove few kilometers to the Desert View Museum, where we climbed up 1422 meters high Wasson Peak, a splendid day hike. Our track to Wasson Peak is included in the GPS Coordinates file of Arizona.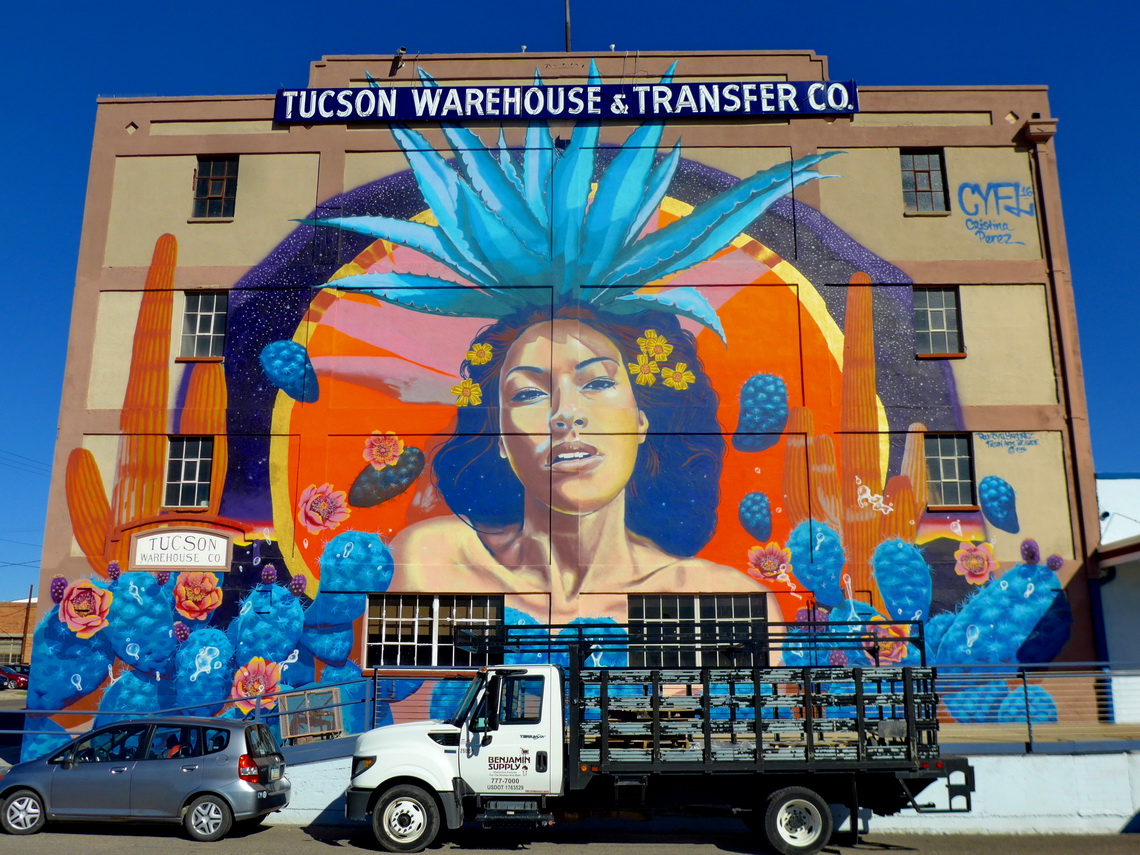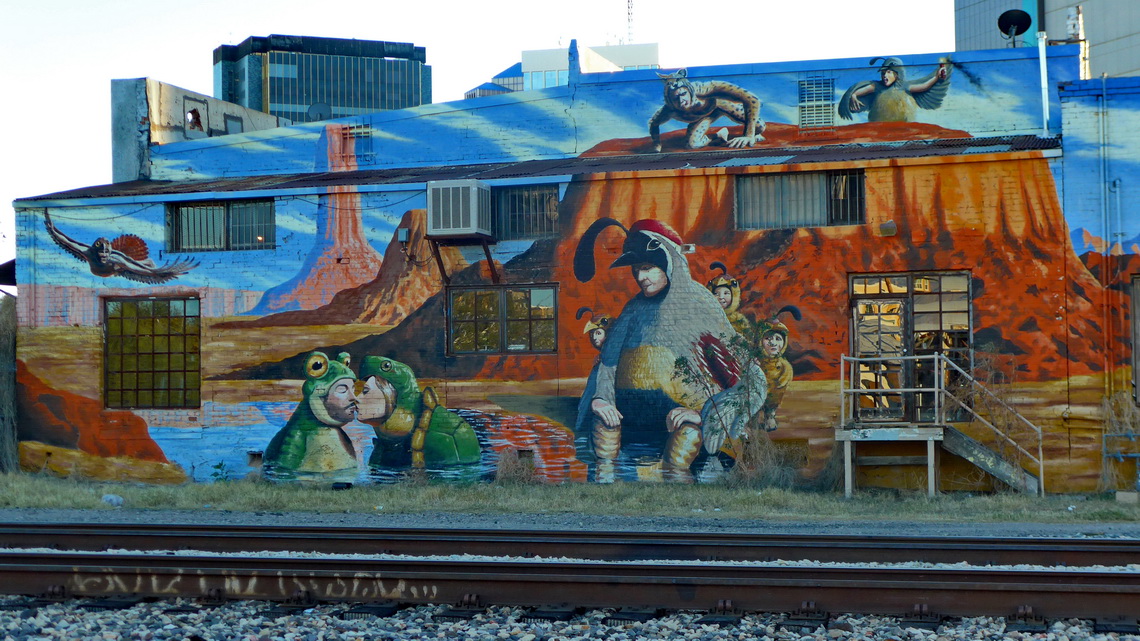 Thanks to silver mines the historic city Tombstone was one of the last boomtowns in the American frontier. it is famous because of many movies. But at the end of the 19th century it was a location reigned by violence, outlaws and bandits. Its Graveyard Boothill is famous for its weird inscriptions like "Hanged by Mistake". Many people were killed or shot, also women. Tombstone's is also called the Town to tough to die. Its main street, Allen street is a pedestrian area with many old western style buildings, bars, shops and museums.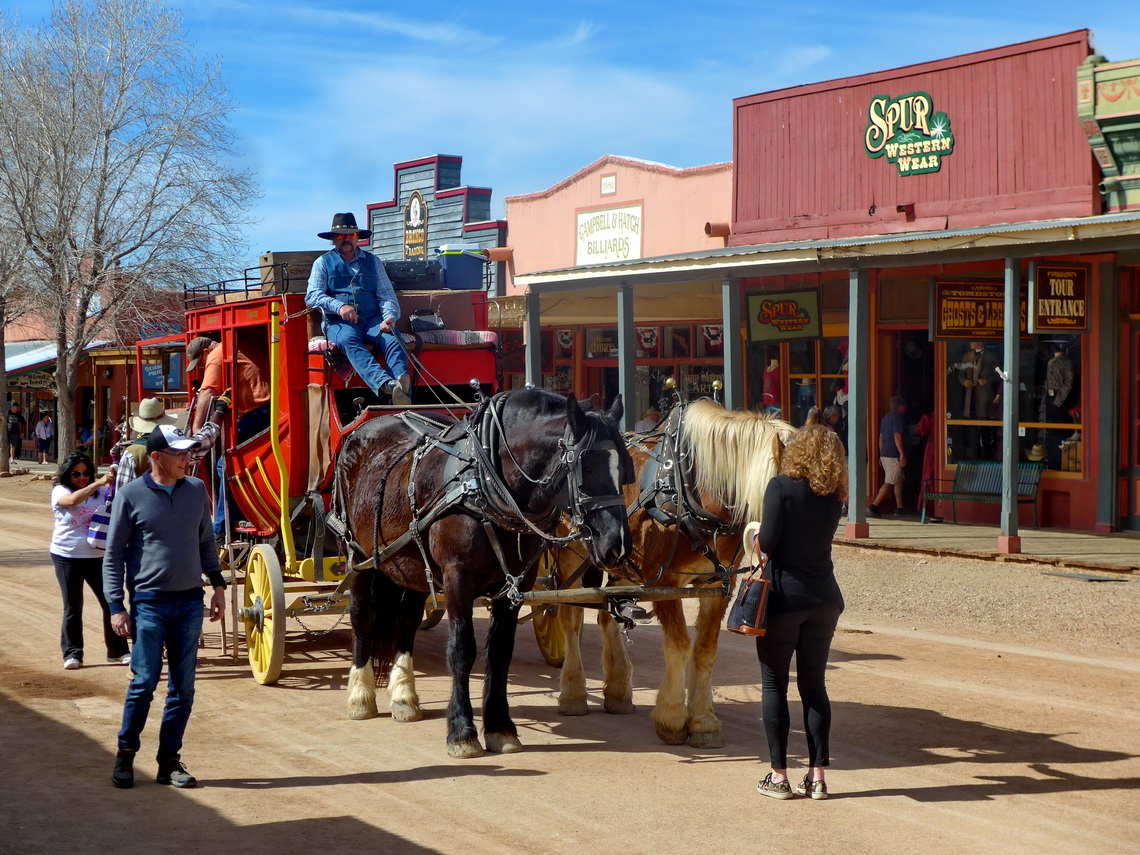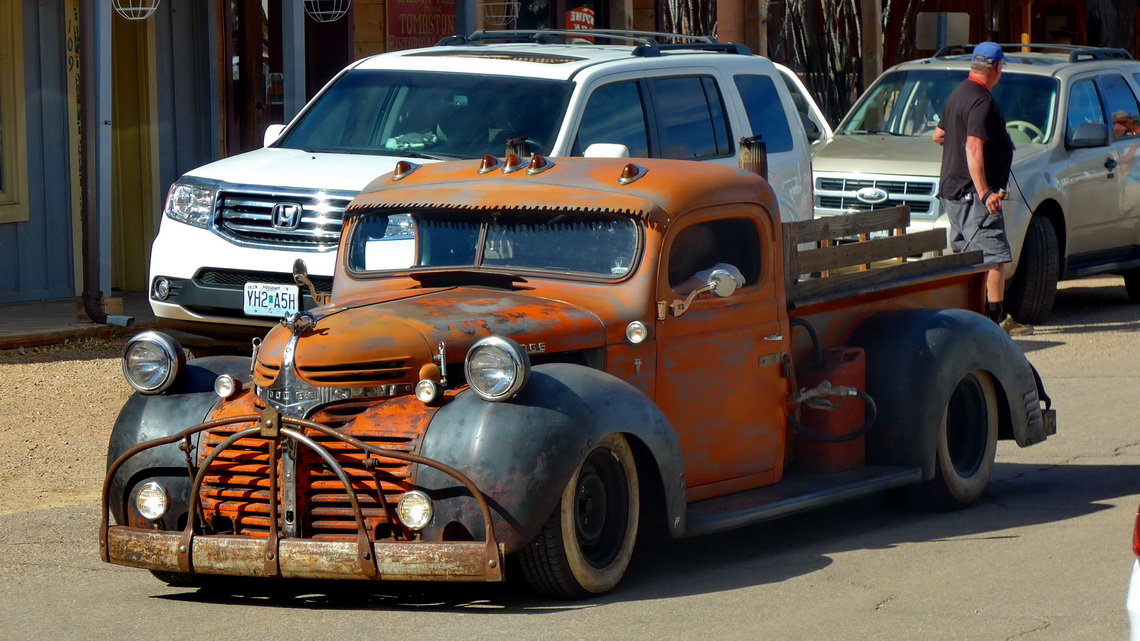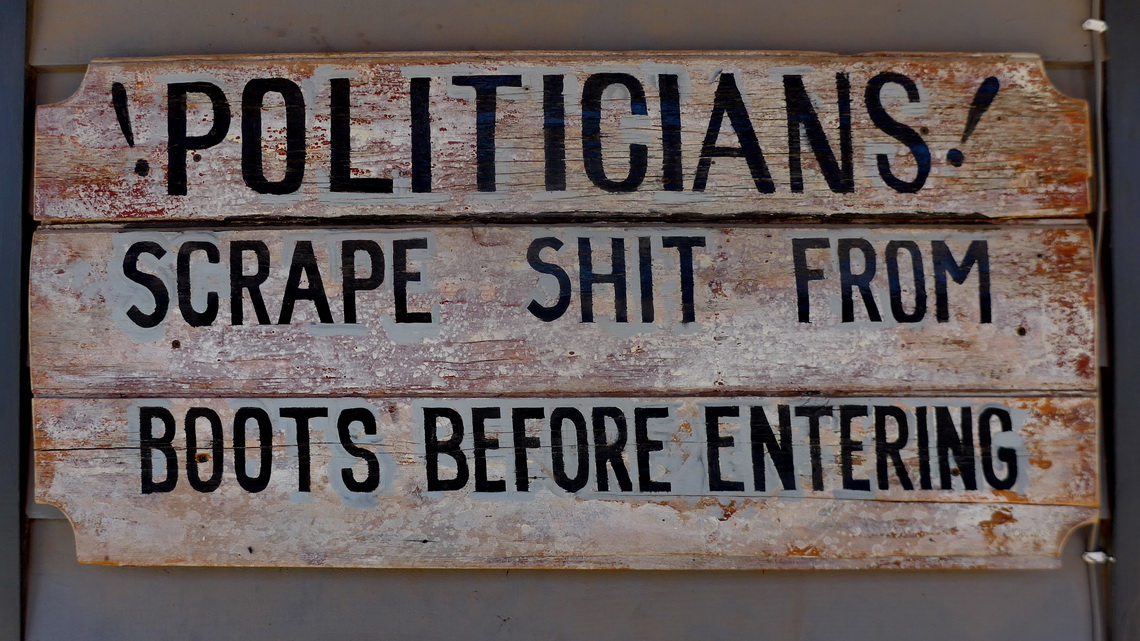 Chircahua National Monument in the southeast corner of Arizona is a real treasure of nature with thousands of steep pinnacles in an isolated mountain range rising above the surrounding grassland sea. The Apache Indians called it Land of Standing Up Rocks, indeed a very suitable name. We did a marvelous hike to its main part Heart of Rocks via Echo and Sarah Deming Canyon. Back to our car we took the trails Big Balanced Rock, Hunt Canyon, Mushroom Rock and Ed Riggs. It is a 14 kilometers long trip for a full day. A shorter hike is 2228 meters high Sugarloaf Mountain, which provides stunning view to the pinnacles, mountains and grasslands. Both tracks are included in the GPS Coordinates file of Arizona.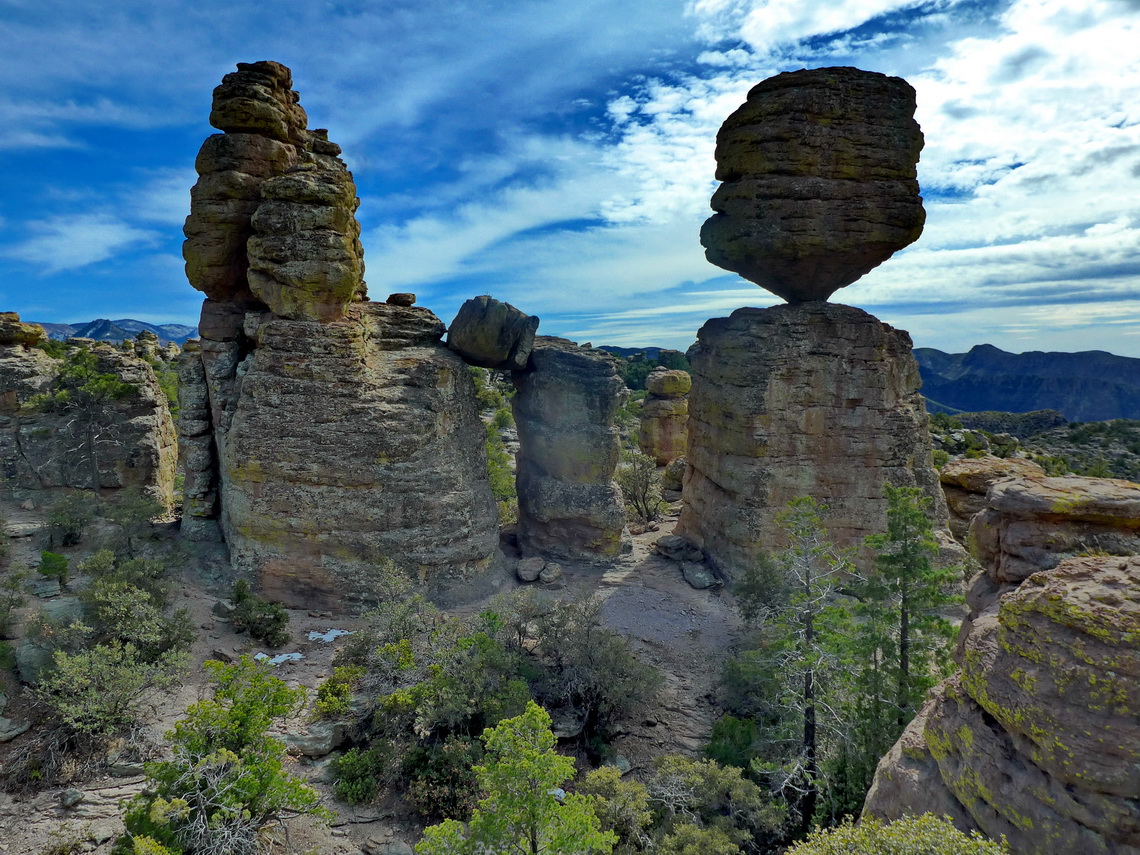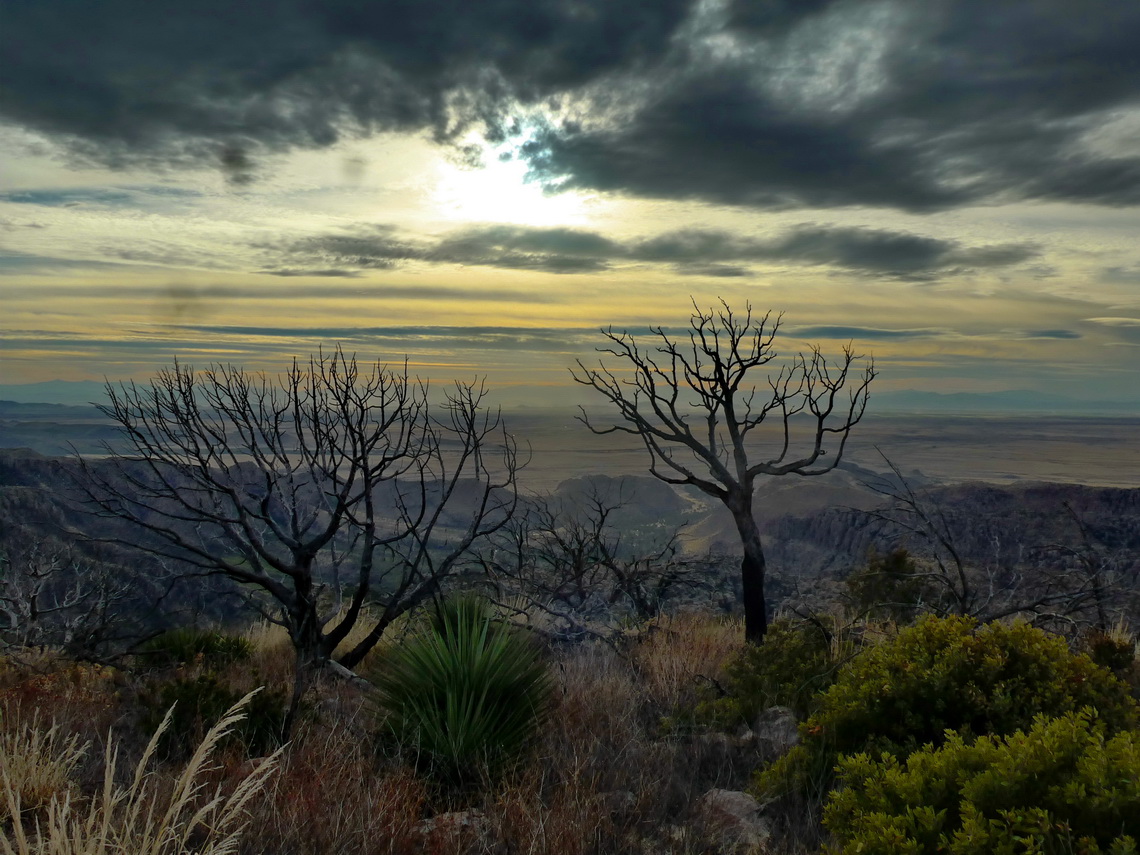 We slept close to the Entrance to Chiricahua National Monument on the last bifurcation of the road, a pleasant and remote campsite without any costs (GPS coordinates: N32° 00.386' W109° 23.373'). This was also our turning back point, we headed northwards mainly the US191 into Utah. It is a scenic road through the Apache Sitgreaves National Forest with some beautiful campsites on its way, all free of charge. We chose the nice Granville Recreation Area (GPS coordinates: N33° 11.235' W109° 23.006'). 40 kilometers north we hiked to the summit of Rose Peak, a beautiful trip in the forest (included in the GPS Coordinates file of Arizona).
For more pictures, please click here                        For a map of our itinerary, click here
To download the GPS Coordinates file of Arizona, click here