We came back again to the Colorado Plateau from the south via northern Arizona where some marvelous parks and areas are located. It is mainly the land of the indigenous Navajo Nation which is with more than 300,000 people the second biggest native tribe in USA. In this region we saw many stunning cliff dwellings of the ancient people built approximately 1,000 years ago. It is still a secret why most of them were left around 1300.
Thanks to Marlboro, many (western) movies and film stars like John Wayne Monument Valley is one of the most famous parts of North America. It is managed by the Navajo people and shows in addition to the overwhelming landscape actual and historical Navajo life in an impressive little museum.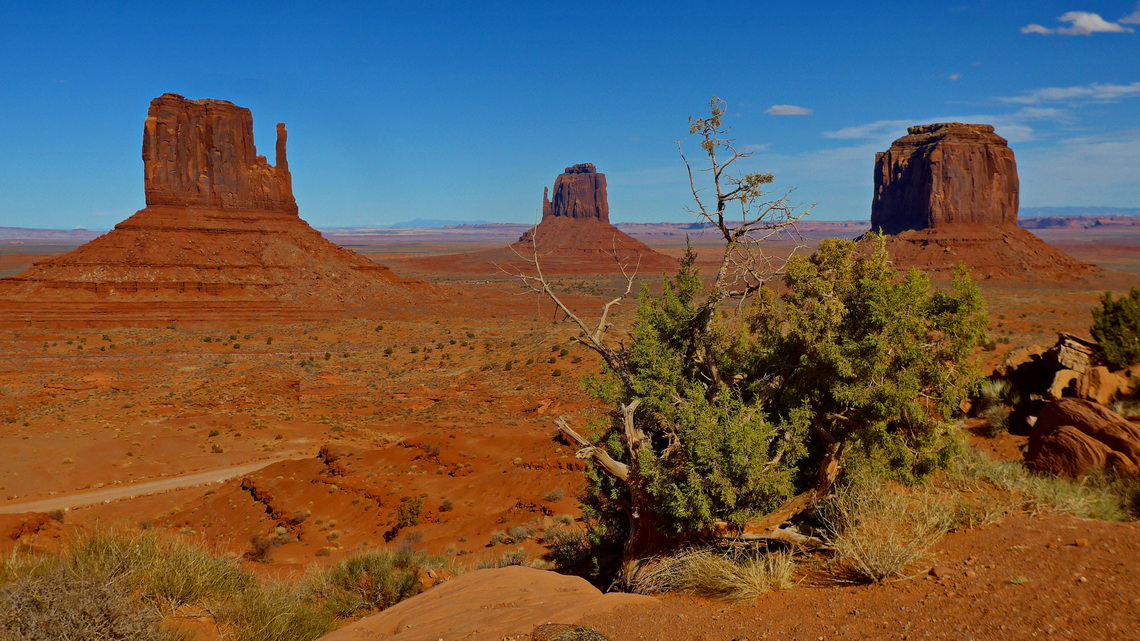 Remarkable are 400 Navajo Code Talkers which played a famous role during World War II by relaying radio messages using their own language, which the Japanese were unable to understand.

Our first stop was the beautiful Petrified Forest National Park with colorful specimens from small shards to massive trunks of a prehistoric forest in the arid Painted Desert.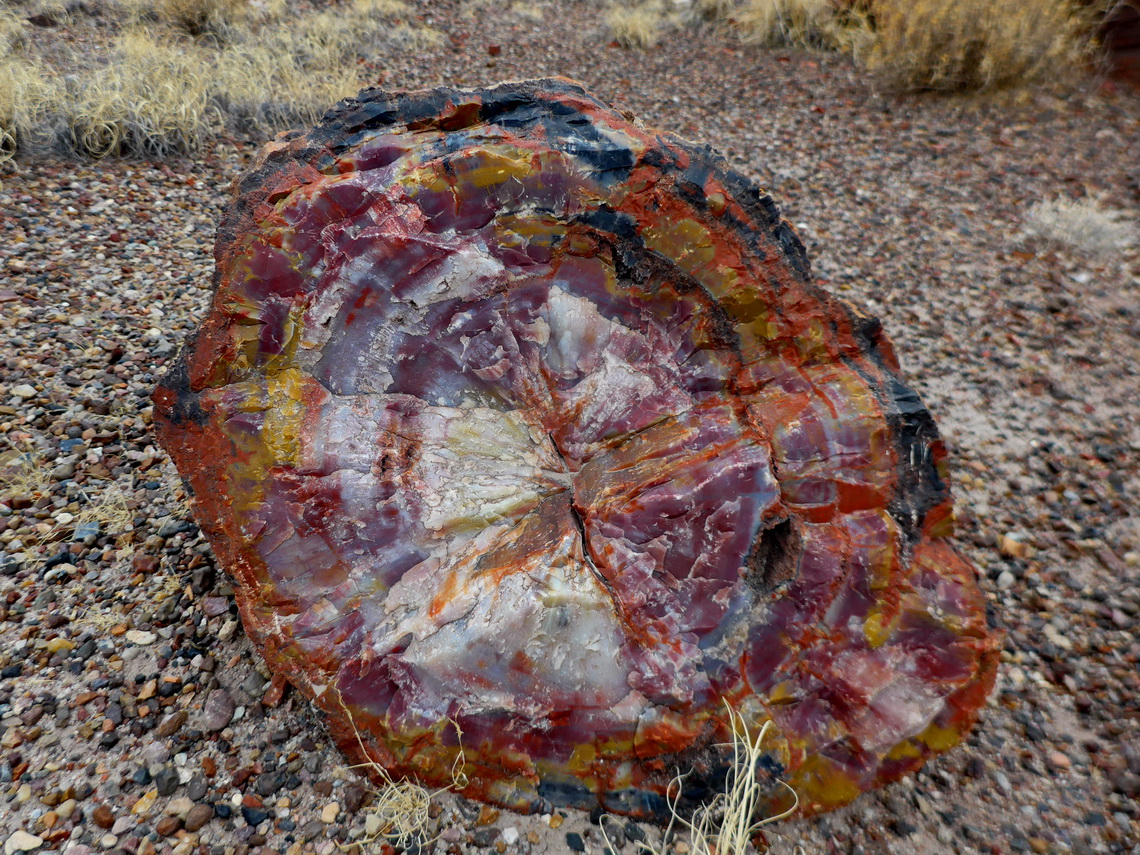 There are some nice short hiking opportunities in this worldwide unique landscape. We did the beautiful trails Agata House, Blue Mesa, Giant Logs and Long Logs. On the southern entrance of Petrified Forest National Park is a basic but free campsite managed by Navajo people (GPS coordinates: N34° 47.565' W109° 53.440').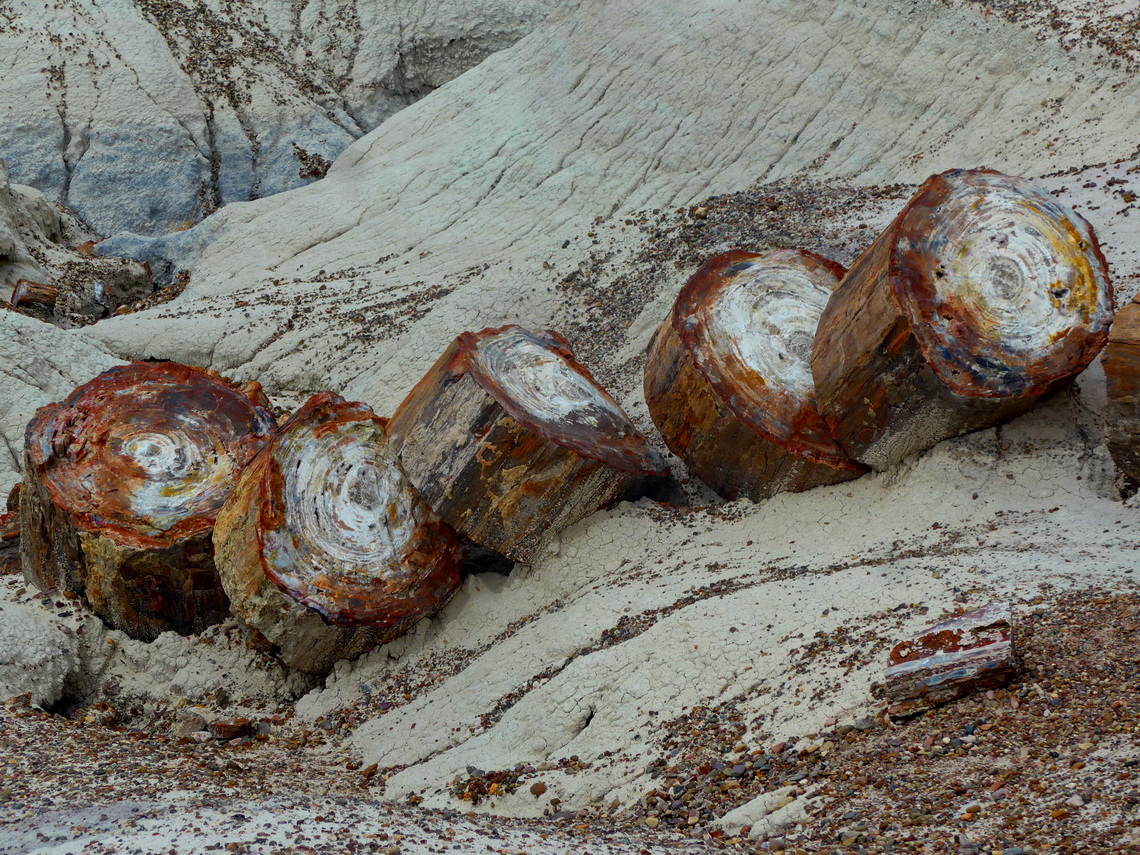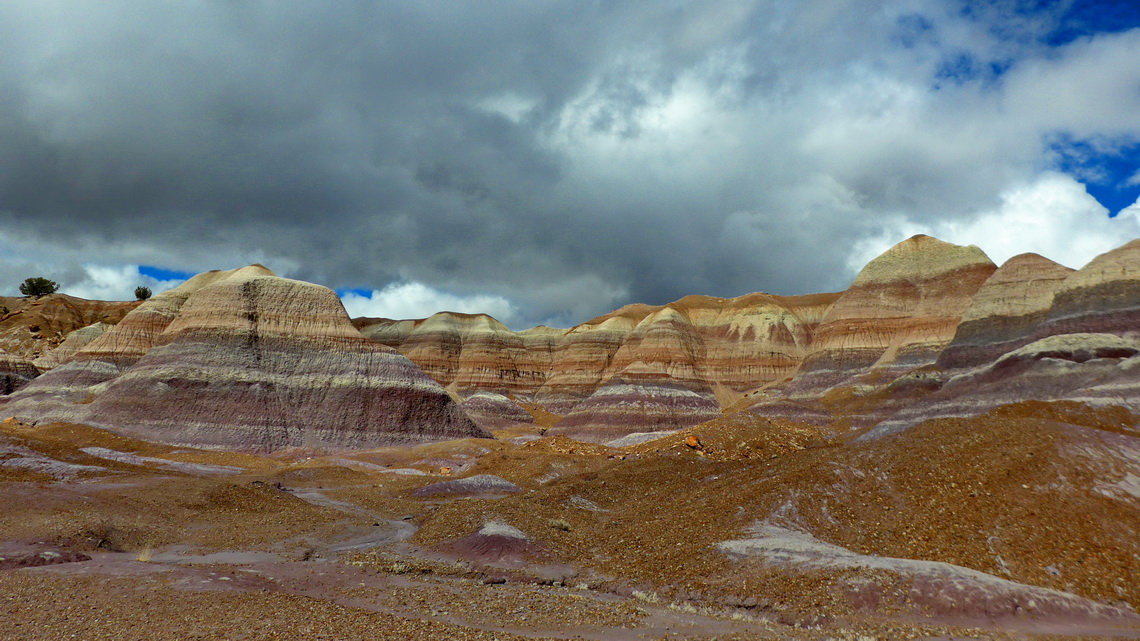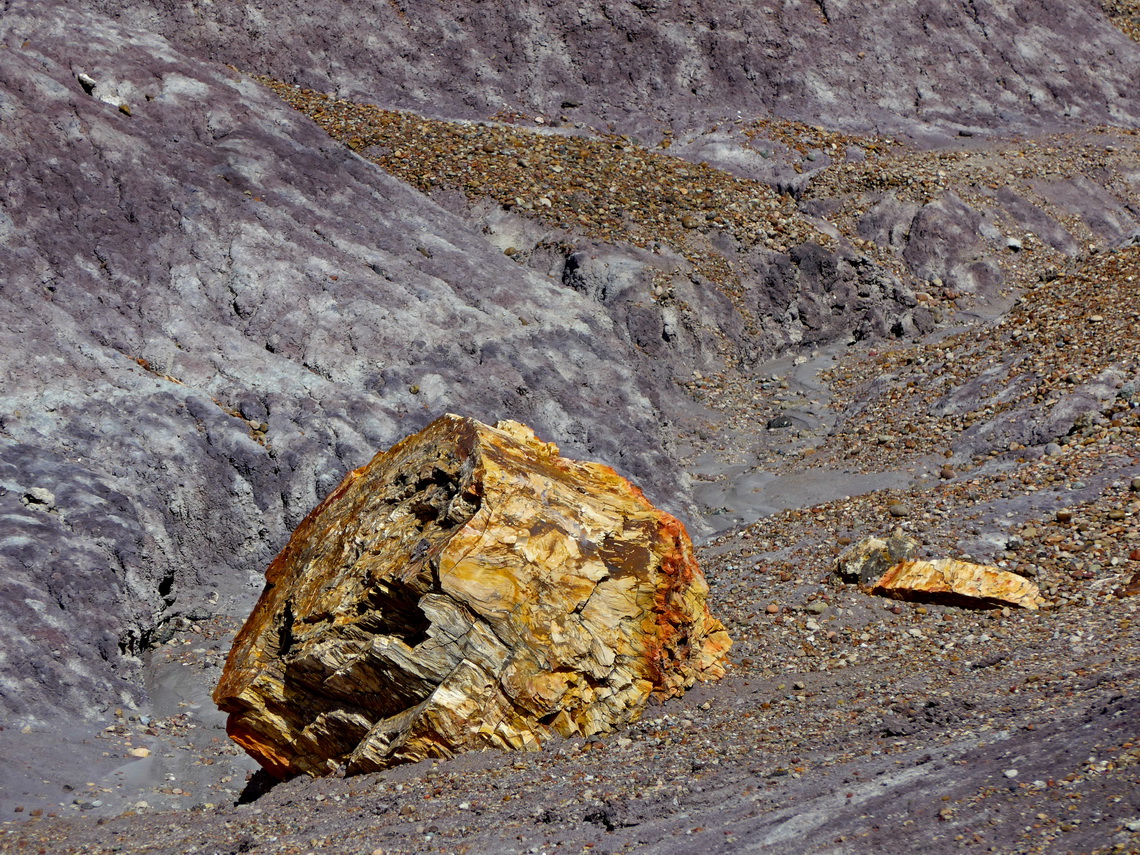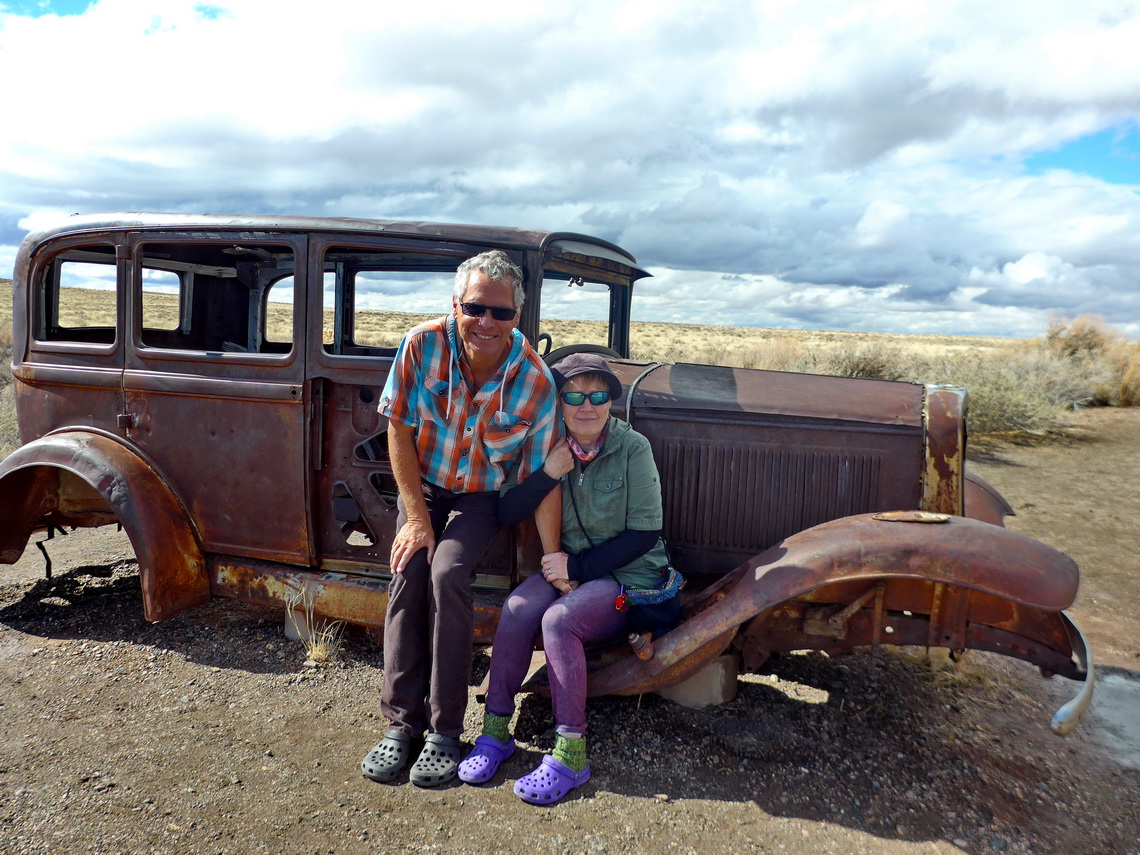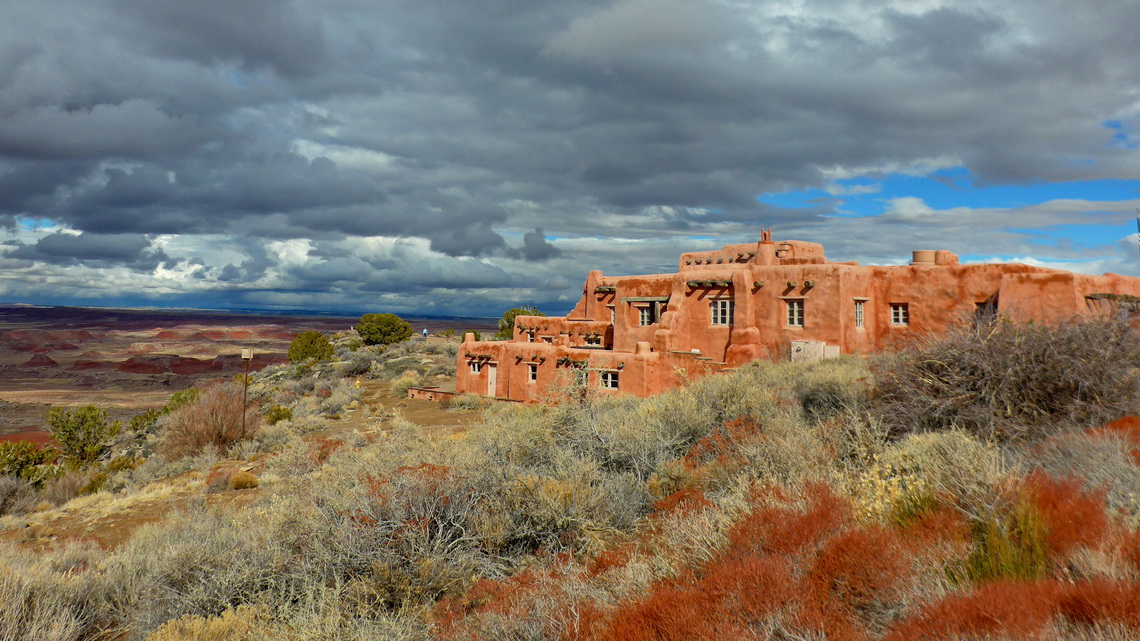 We continued to the marvelous Canyon de Chelly, which is inhabited by Navajo people. Canyon de Chelly has a good and paved street along its rim, both sides the northern and southern branch. On its walls are some stunning cliff dwellings accessible only with climbing. We hiked down to the bottom of the canyon to the White House, which is the only permitted trail to the ground without a guide.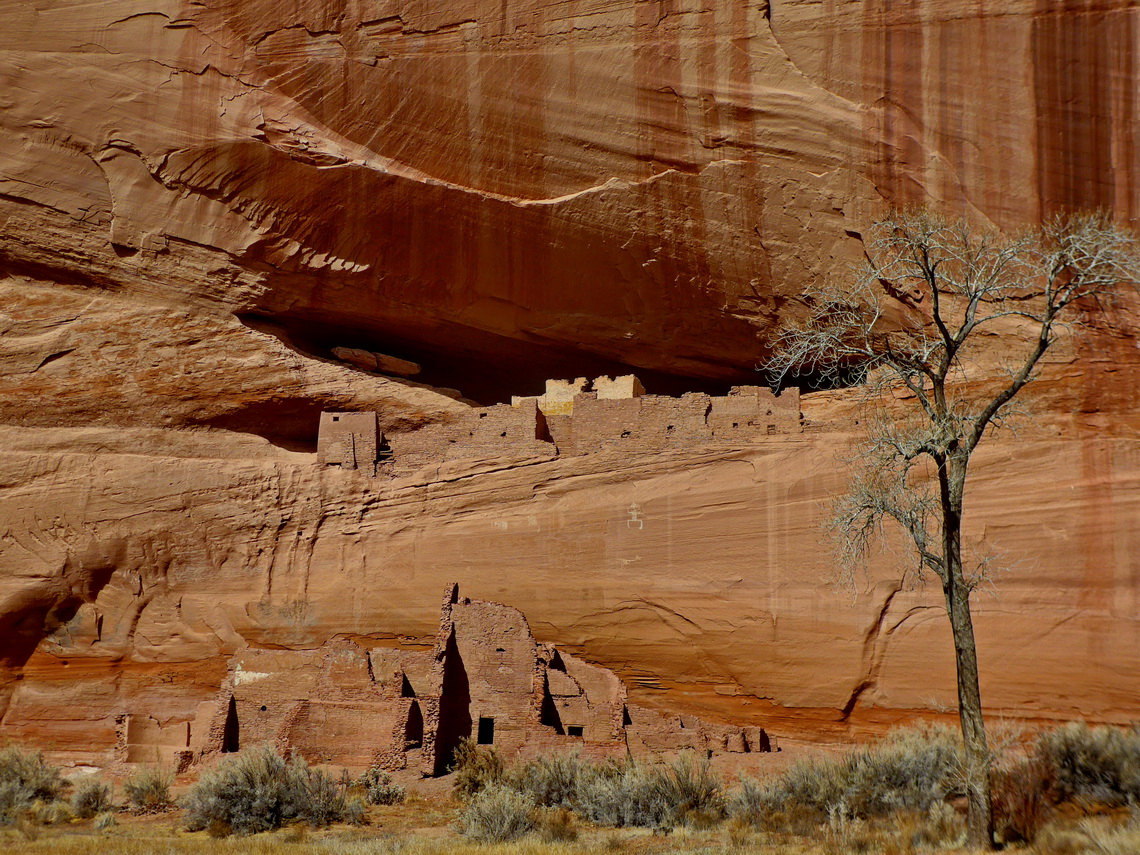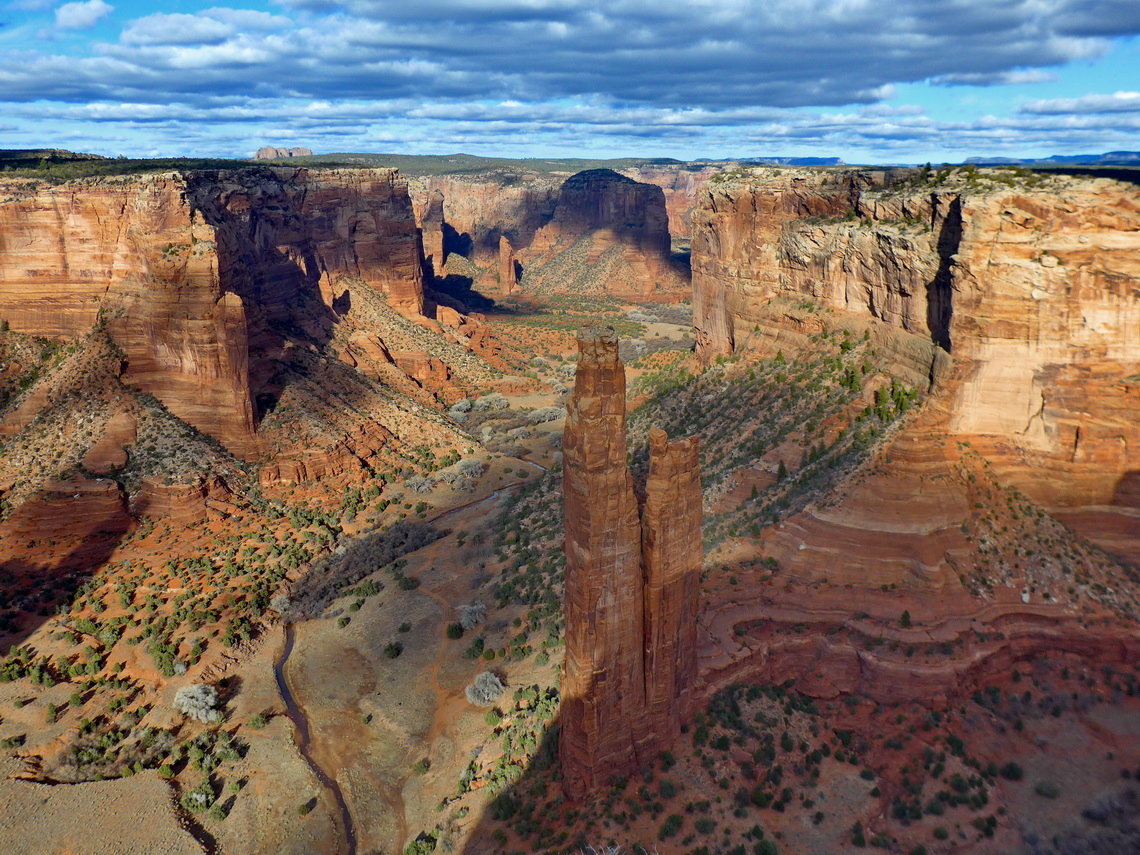 Close to the viewpoint of Spider Rock is the expensive Spider Rock Campground (GPS coordinates: N36° 04.630' W109° 24.763') where we get a discount after stating that we need no water and electricity. Free of charge was the extraordinary nice Sunset View Campsite in the Navajo National Monument (GPS coordinates: N36° 40.525' W110° 32.555) where we spent 3 nights. There are three shorter hikes and we watched some interesting movies in the Visitor Center to learn more about Navajo culture.
We headed directly from the Navajo National Monument to the Visitor Center of Monument Valley. The annual interagency pass is not accepted in the Monument Valley, but we got for 20 bucks the usual three days permit. We arrived at noon and hiked in the late afternoon the superb Wildcat Trail which circles famous West Mitten Butte (approximately 7.5 kilometers). On the next morning we drove the 17 miles loop on a bumpy road and hiked in the afternoon the remote Lee Clay Trail (less than 5 kilometers). Both tracks from us are included in the GPS coordinates file of Arizona.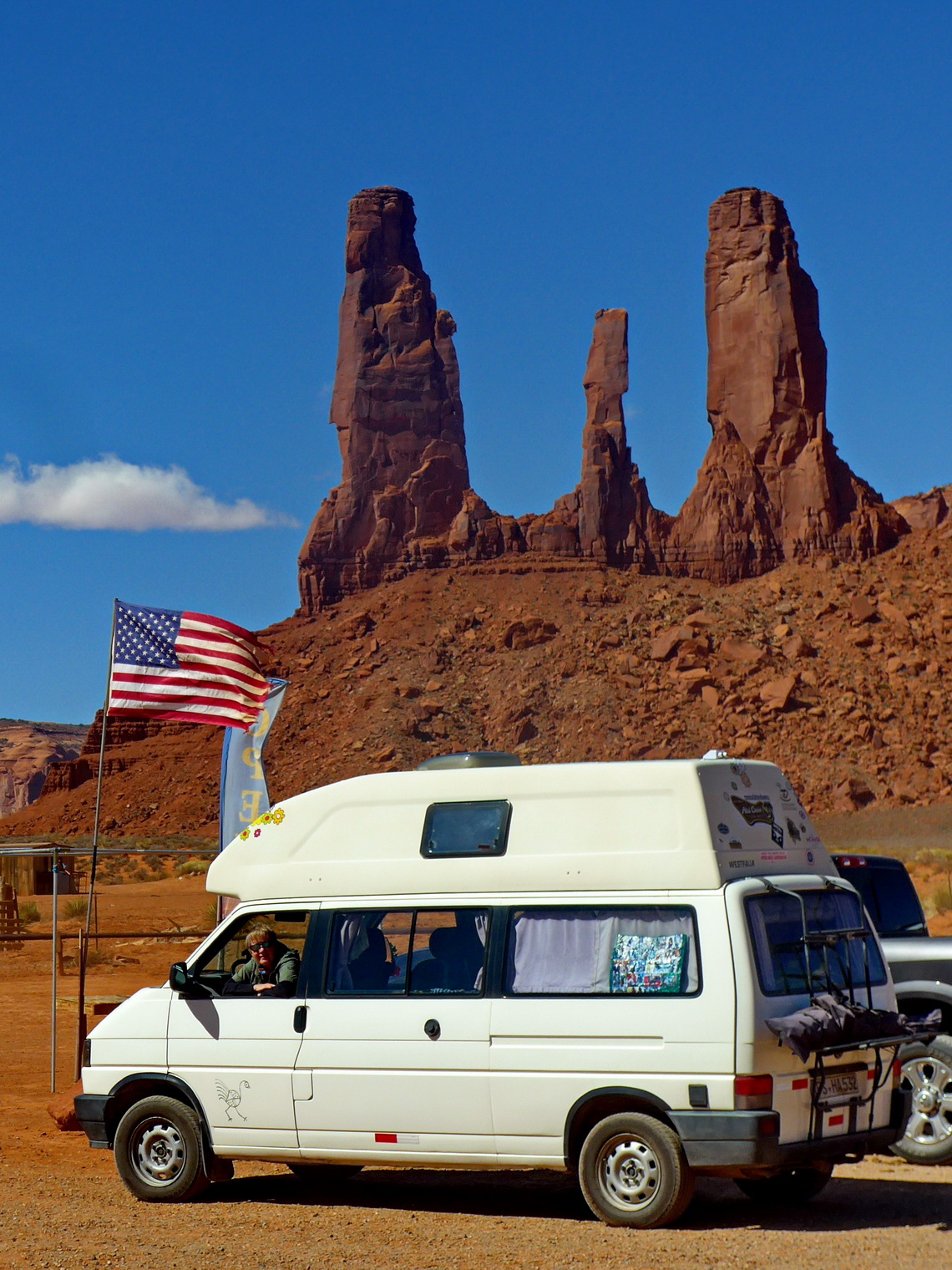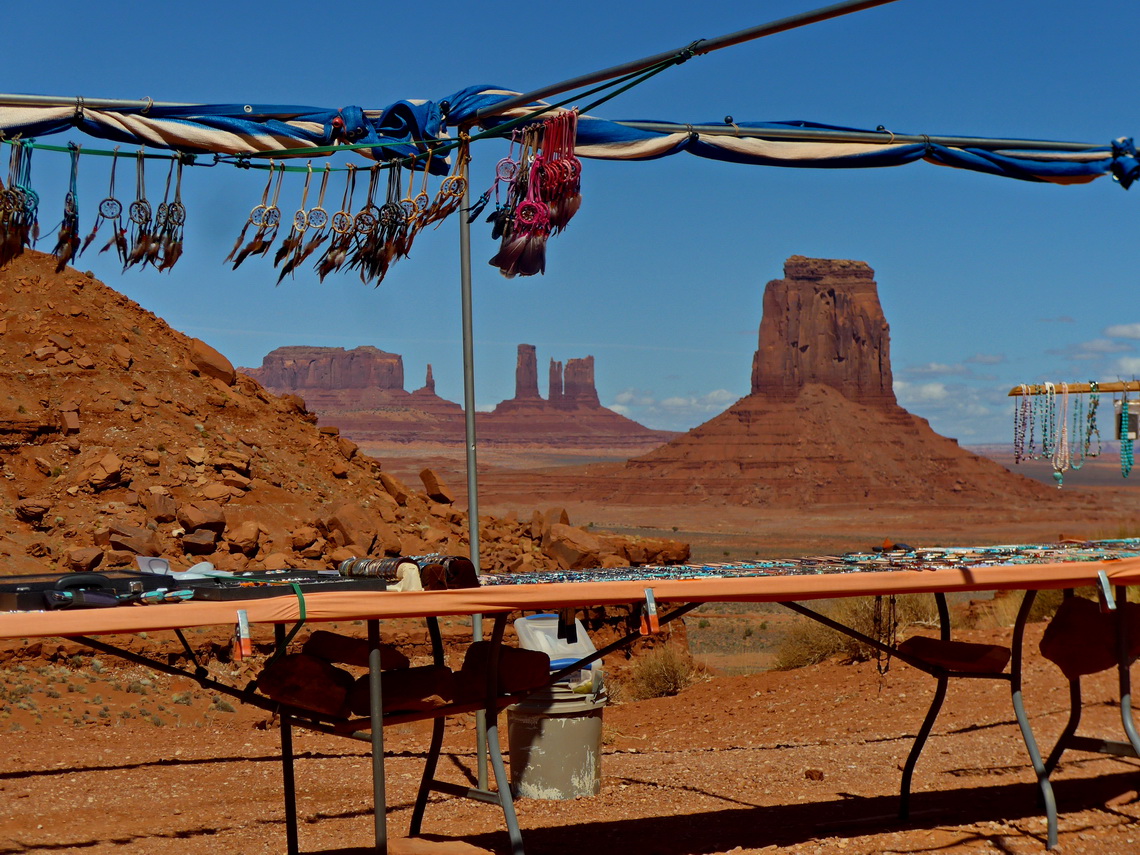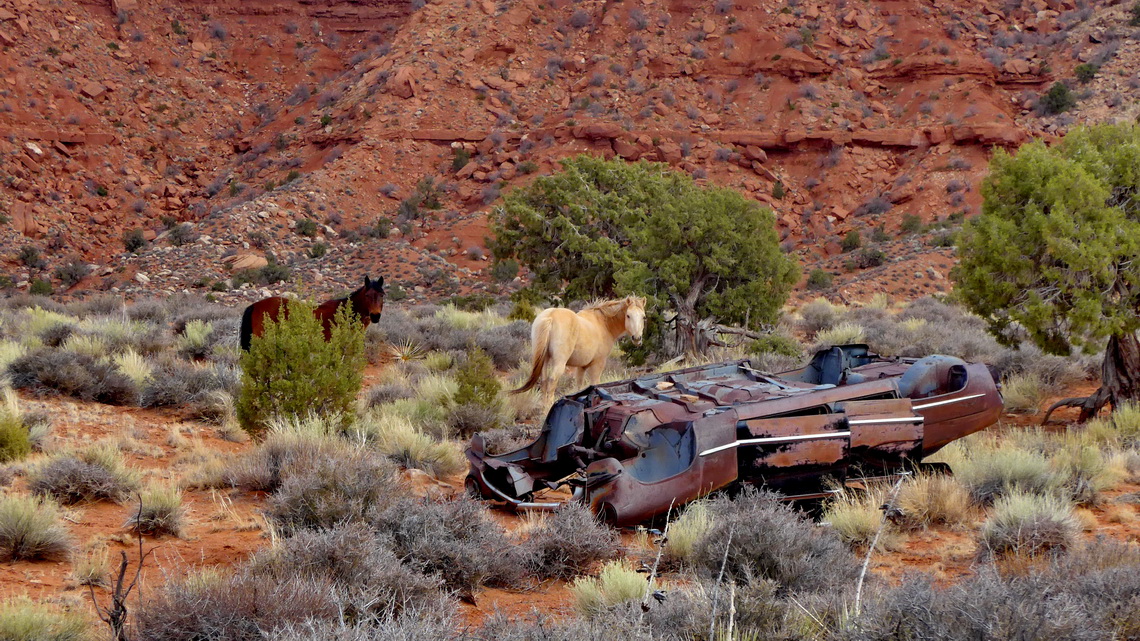 Thanks to too many tourists the area around Monument Valley is very expensive. But we found an acceptable campsite with hot showers for 20 bucks (N37° 01.051' W110° 09.286'). 35 kilometers northeast is the stunning rock Mexican Hat, where we camped dry free of charge (GPS coordinates:N37° 10.353' W109° 50.825').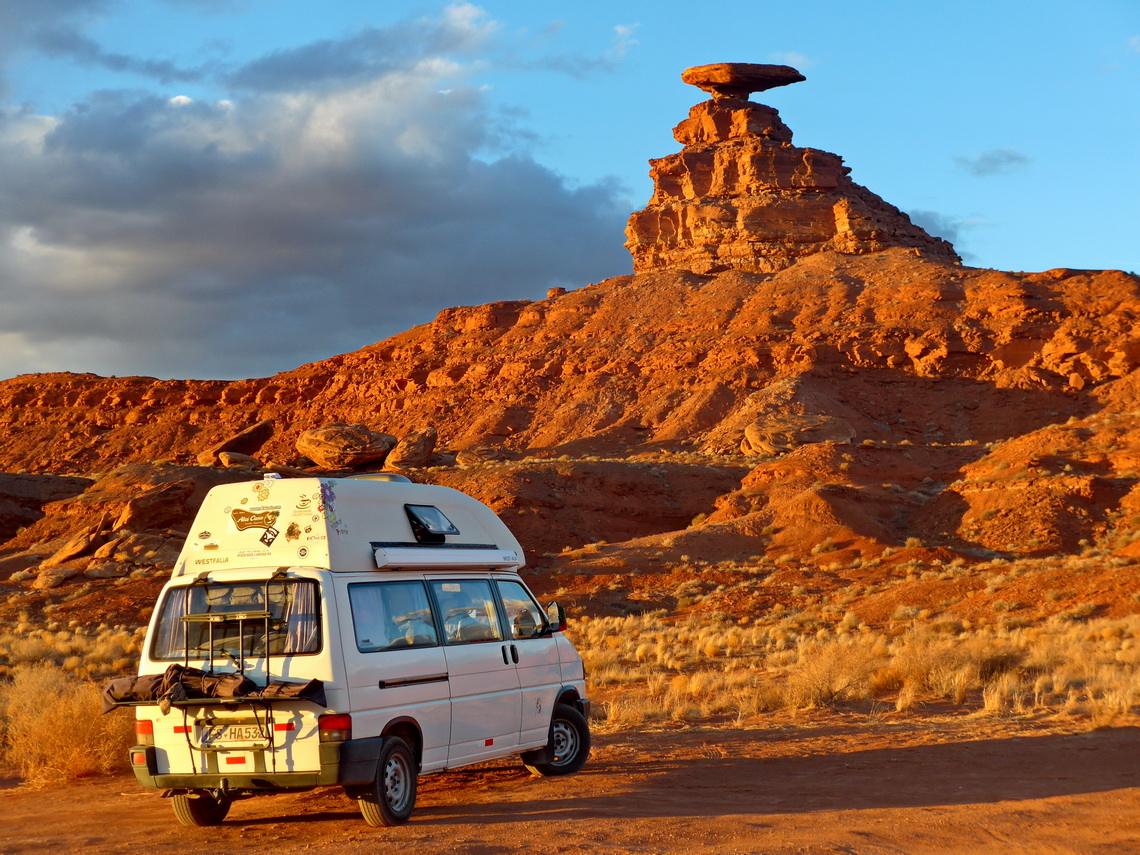 The weather became ughly and we decided to go down to Moab again, where we had spent a week in April 2017, see article Arches, Canyonlands and Mesa Verde National Parks. Again we spent four wonderful days in Moab's stunning environment and stayed on the free campsite Willows Springs Road (GPS coordinates: N38° 41.786' W109° 41.412'). We hiked 6 kilometers from the northern shore of Colorado River to the Corona, Bowtie and Pinto Arches. The trail is quite busy to Corona Arch. Nobody was with us on the barely visible side track to Pinto Arch.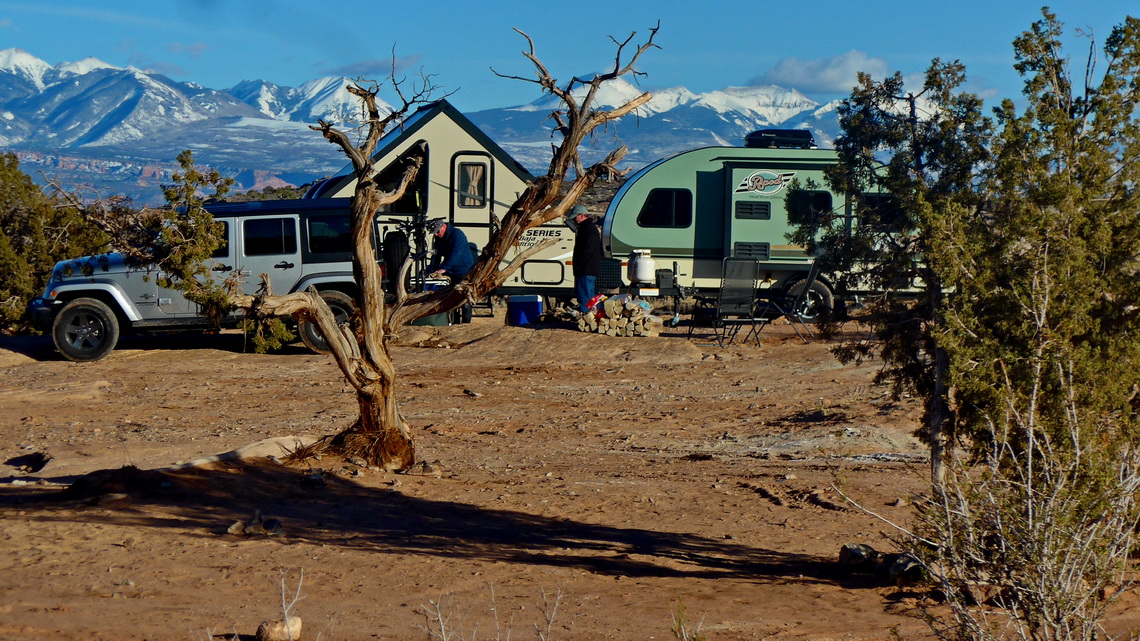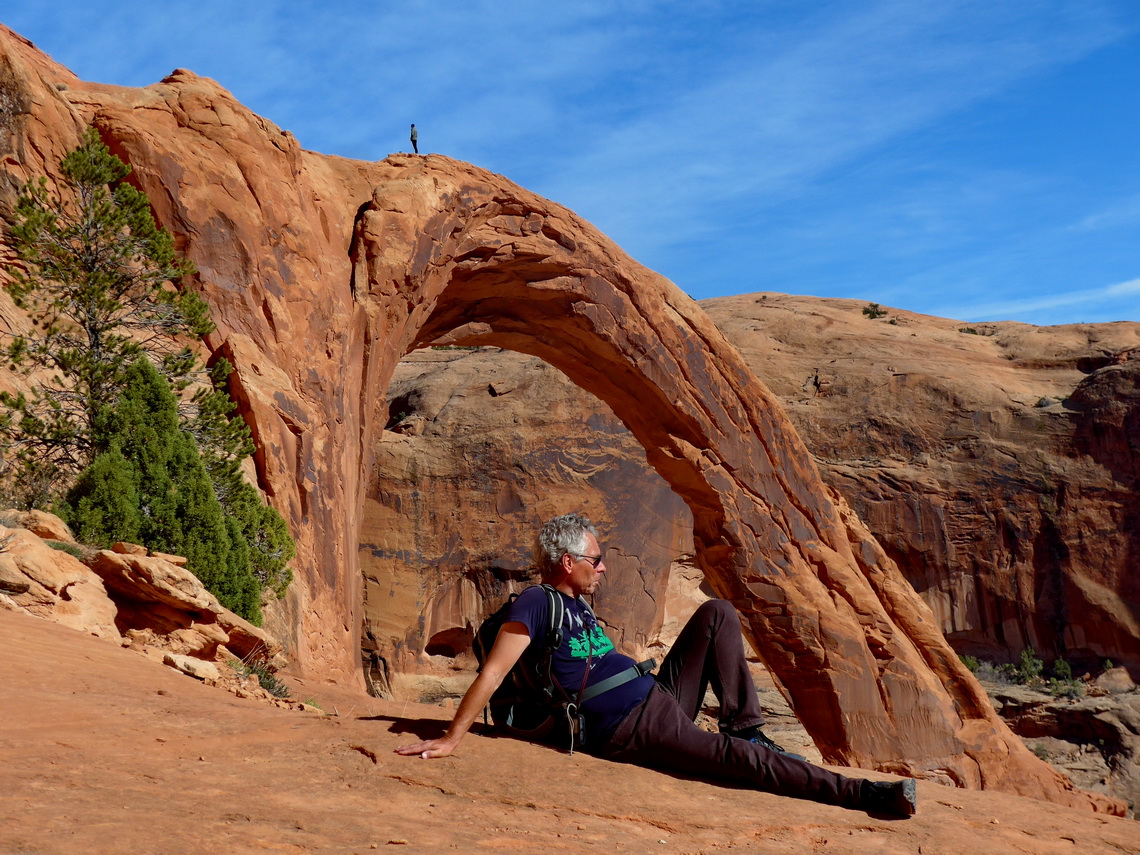 Another exeptional hike close to Moab are the Fisher Towers few kilometers down the Colorado River. It is a 8 kilometers loop through steep pinnacles to the photopoint. Both tracks from us are included in the GPS coordinates file of Utah.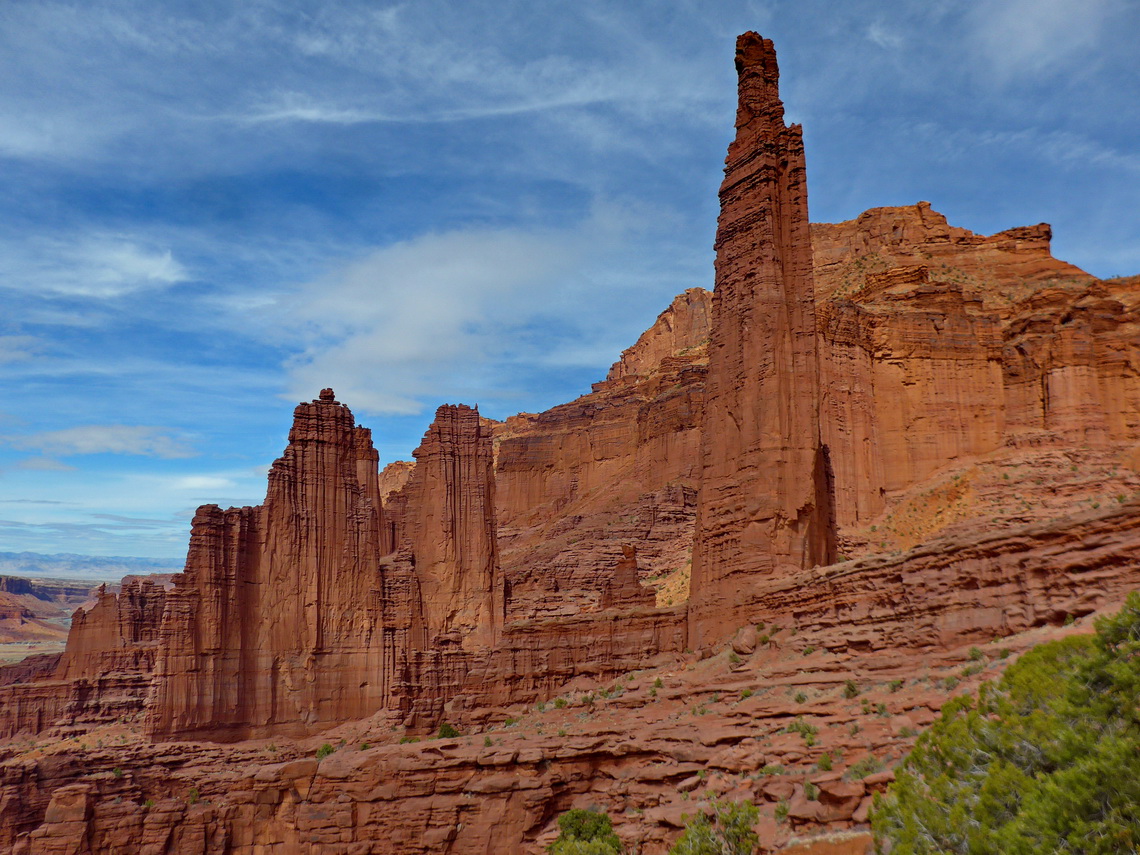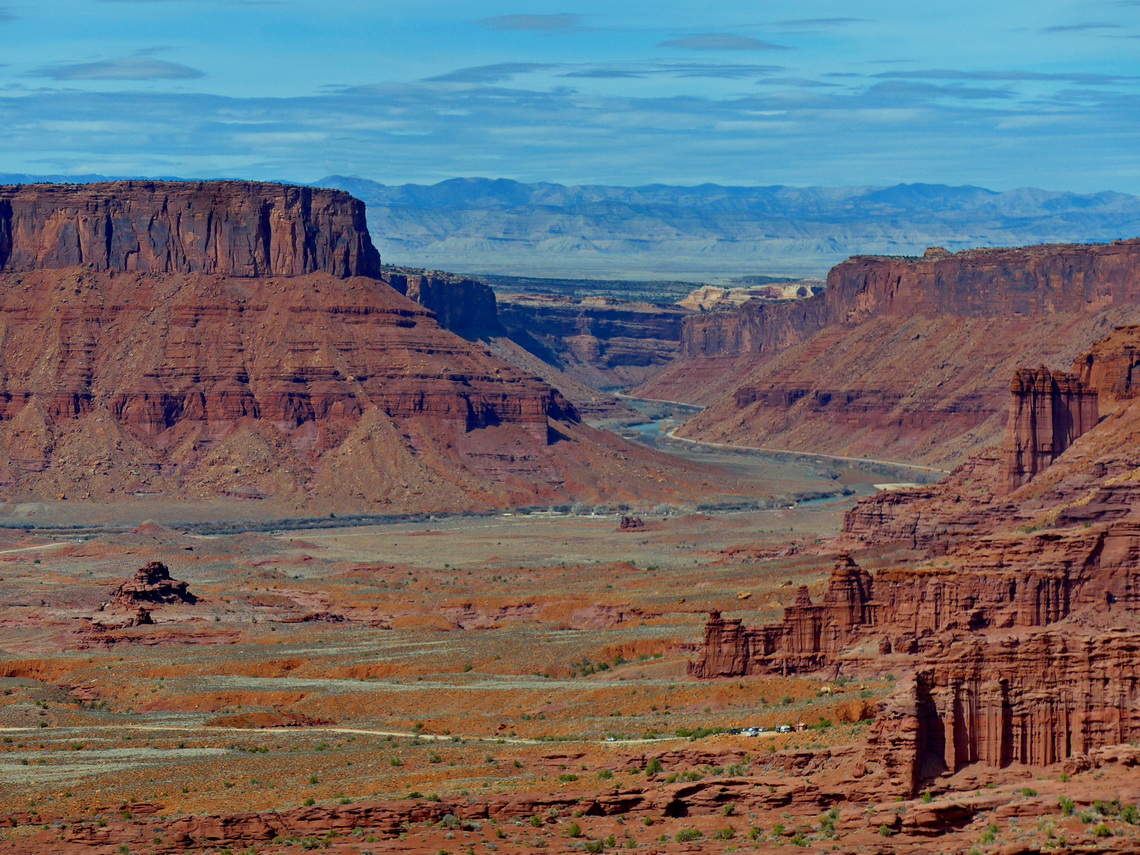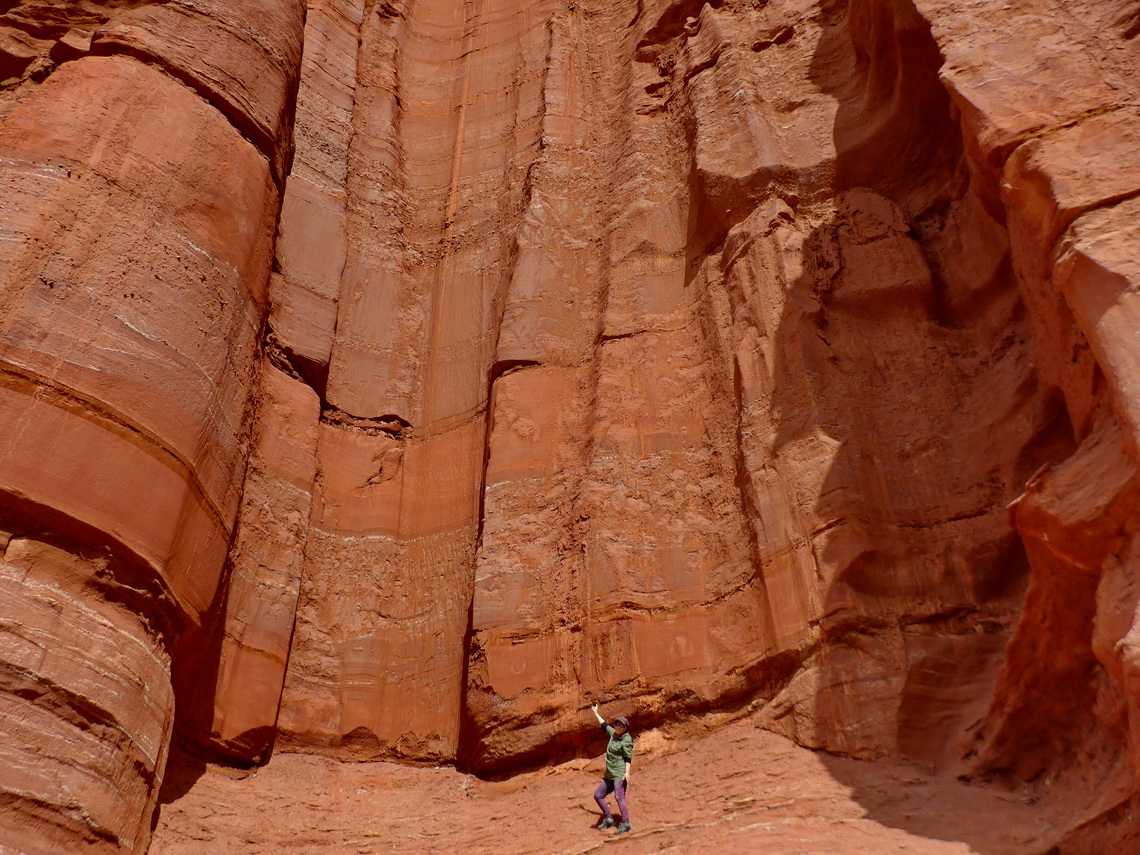 With the beginning of spring 2018 (March 21st) we came to Colorado. Firstly we spent few day in and close to the town Fruita. Nearby is the beautiful Colorado National Monument with deep gorges and tall spires. We did the shorter trails Window Rock, Canyon Rim, Otto's and Coke Oven. The 5 kilometers long Corkscrew hike is in our GPS coordinates file of Colorado.
Good and free overnight locations are few kilometers west of Fruita on BLM land. We chose Jouflas Campground (GPS coordinates: N39° 10.529' W109° 01.297'). In Fruita the Colorado Welcome Center is a good place (N39° 09.203' W108° 44.188') but just for one night. Half the street on the rim of the Colorado Monument we found a remote dry campsite outside the monument (GPS coordinates: N39° 03.305' W108° 44.706').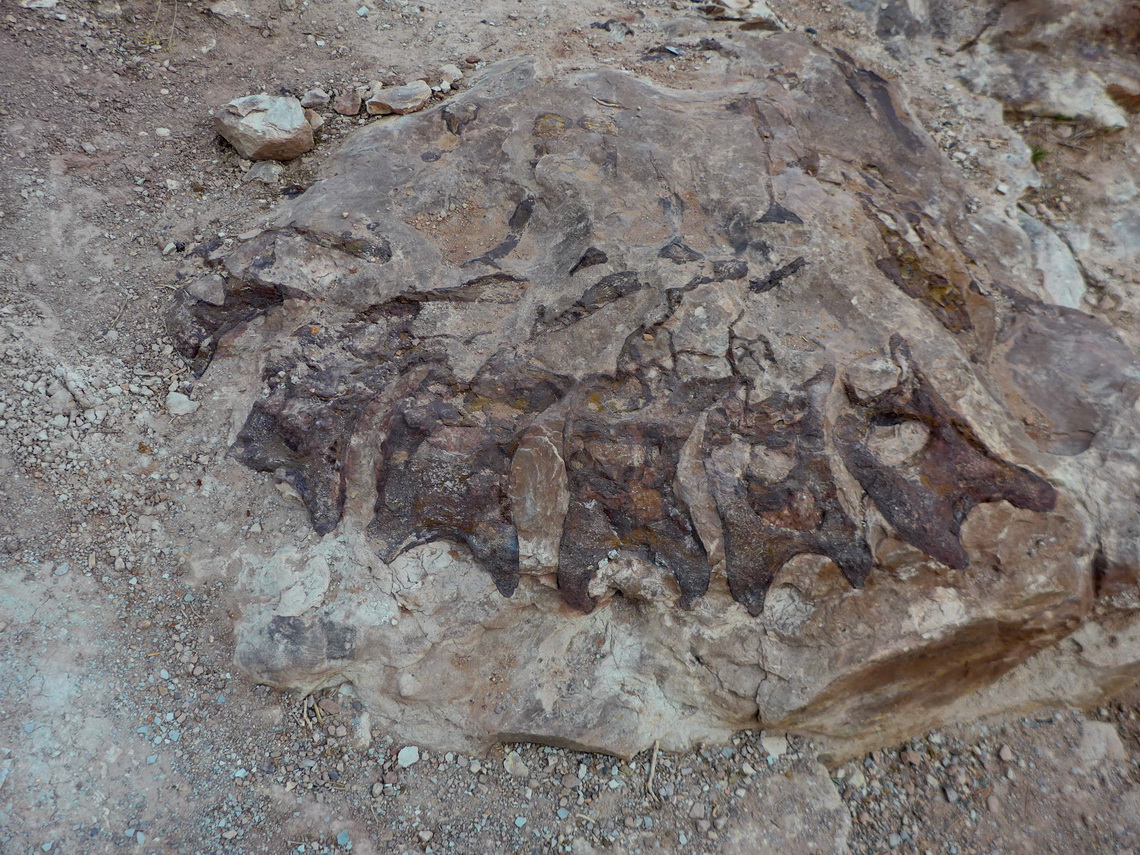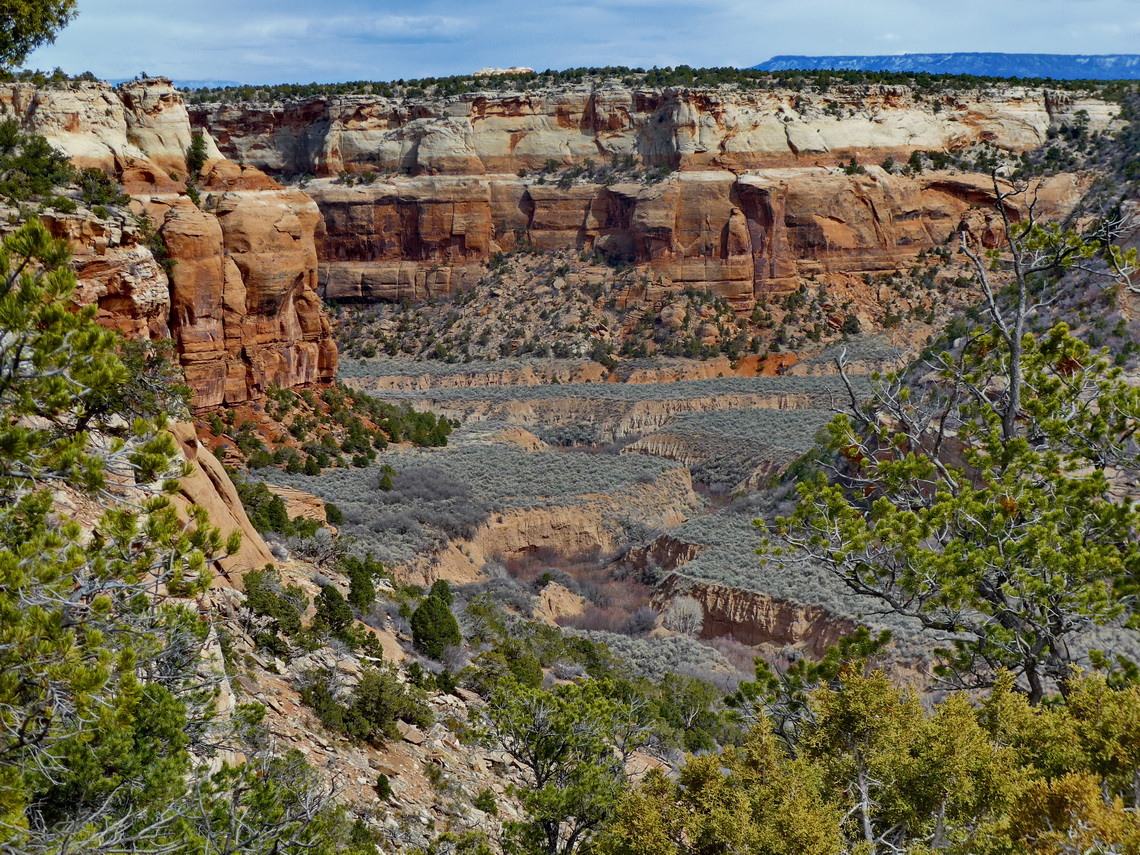 Before we continued to the Rocky Mountains we stayed four days in Grand Junction. There is a nice campground on BLM land few kilometers north of town (GPS coordinates: N39° 09.545' W108° 34.806').
For more pictures, please click here                        For a map of our itinerary, click here   
To download the GPS Coordinates files of Arizona, Colorado and Utah, click here