End of March 2018 we came the first time to the Rocky Mountains via the highway Interstate 40 between Great Junction and Denver. We had taken our skies from Germany and we were eager to do some Ski Mountaineering. Unfortunately the conditions were everything but good because it was very stormy, cloudy and much to warm. In the year 2018 the southern Rocky Mountains received unusually little snow. Many ridges up to 4000 meters sea-level and more were without snow. However we did two nice tours in the Front Range close to the Eisenhower Tunnel and in the Vazquez Peak Wilderness Area.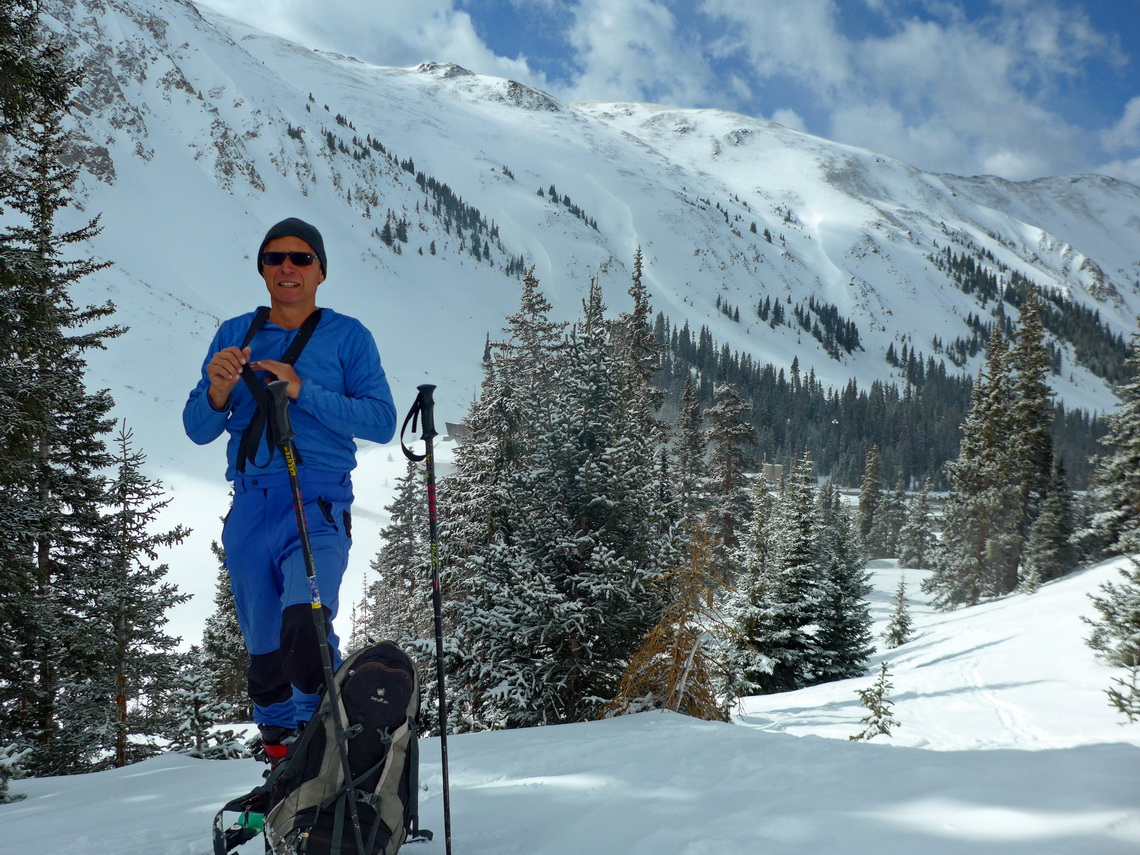 The first one was 3876 meters high Coon Hill which is a very popular ski mountain because of its proximity to the highway I-70. We spent a cold night on the western entrance of the Eisenhower Tunnel at 3400 meters sea-level (GPS coordinates: N39° 40.739' W105° 56.245'). The tour was pleasant with a nice spur on a cloudy and windy afternoon. Alfred crossed the rocky ridge to the 3770 meters high south summit. Skiing down was a superb run in excellent powder.
Vazquez Peak Wilderness Area is accessibly easily by a paved road. Overnight parking is possible on its trailhead (GPS coordinates: N39° 46.231' W105° 51.158'). From there we climbed up Peak 12388 totally alone on a sunny day. We had to spur the last part to the summit which was very stormy. Again we had a nice downhill skiing mainly in powder.
Both tracks are included in the GPS coordinates file of Colorado. A very good source of information is the website Front Range Ski Mountaineering. Very important is the website Colorado Avalanche Information Center. We wanted to do more skiing but first it snowed like hell and afterwards it became extremely warm in higher levels. There were many incidents with avalanches, some fatally. Consequently we decided to use the last days before we flying to Germany to explore Denver and its environment.
Down to Denver we enjoyed the old mining towns Silver Plume and Idaho Springs which has a nice public recreation center including indoor swimming pool and sauna. Close to the little town of Evergreen we hiked the beautiful loop Chavez / Beaver Brook Trails on lower levels of the Rocky Mountains. This trail is included in the GPS coordinates file of Colorado.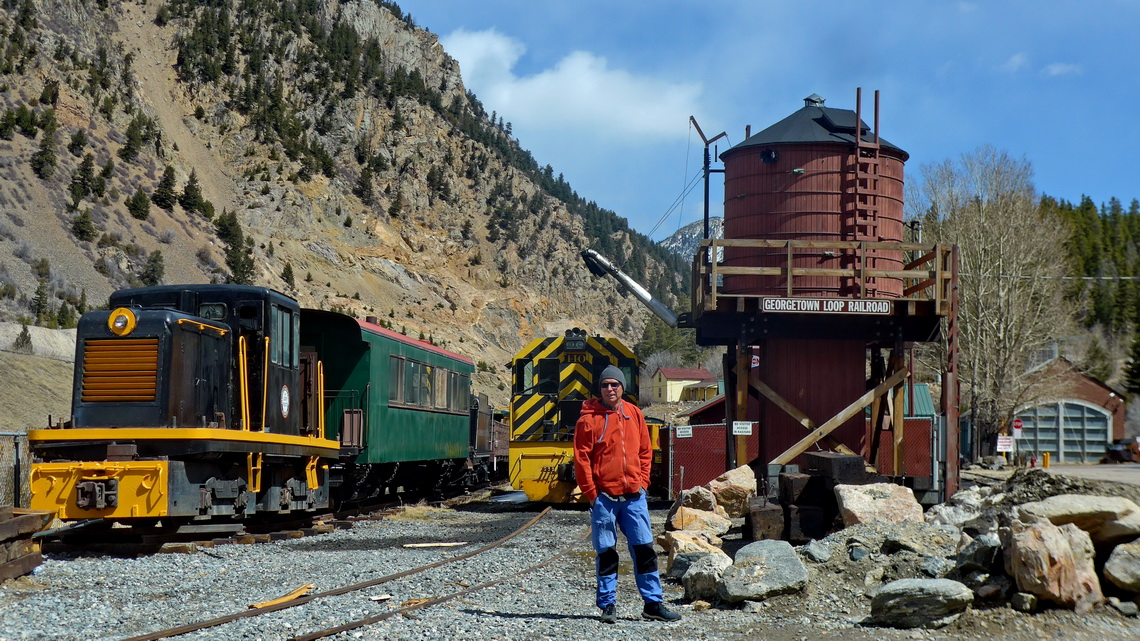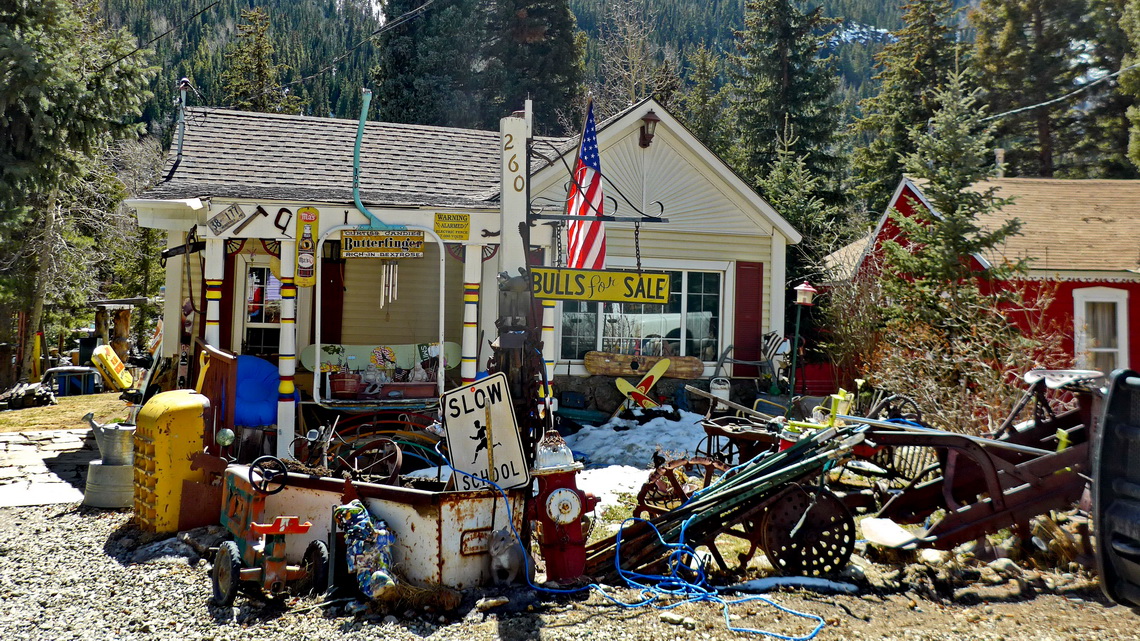 Denver has a long pedestrian street in its downtown, beautiful parks and some interesting museums. Outstanding is the Denver Museum of Nature & Science. Annoying is that the administration of Denver prohibits overnight parking in the whole metropolis of Denver including its suburbans like Aurora. However we saw many bigger motor-homes, little campers like ours and trucks staying on the parking lots of several Walmarts. Thus we dared to sleep there, too. Once we saw a paper on the windshield of other care where Walmart apologizes that they are forced by the City of Denver not to allow overnight staying like it is offered on their website!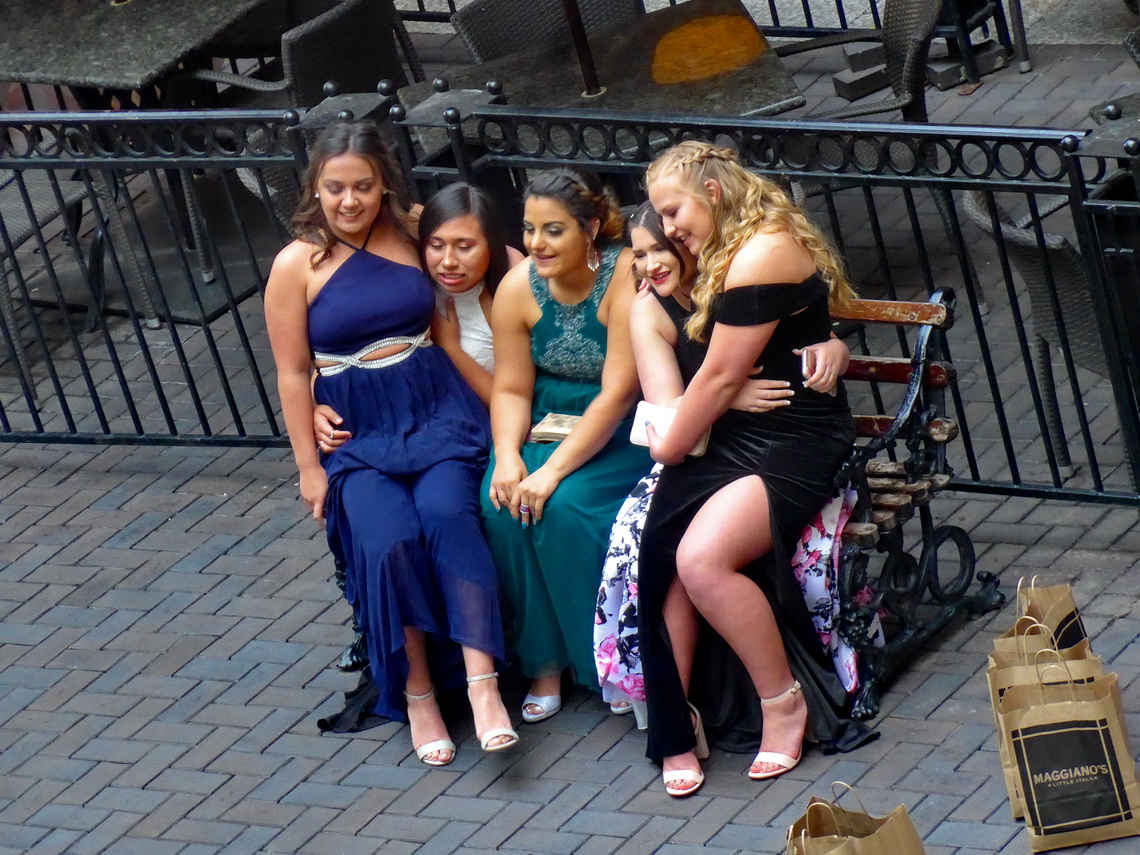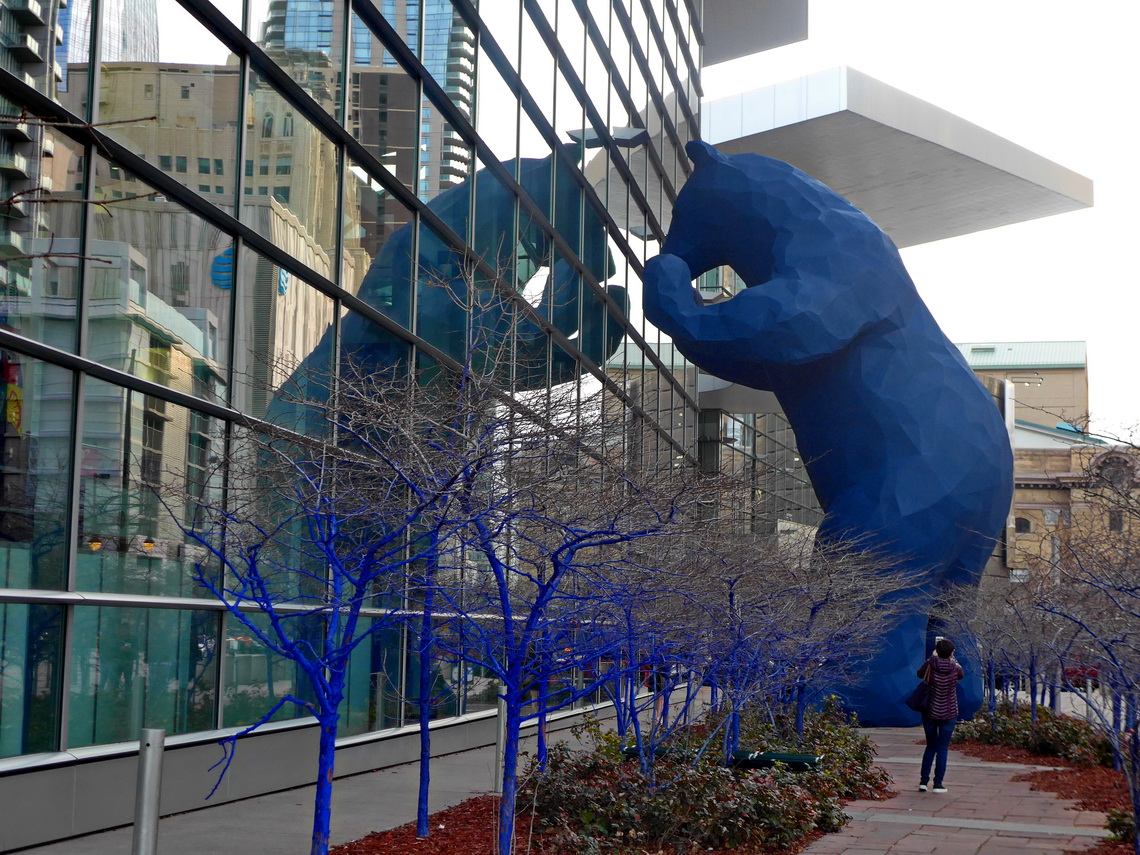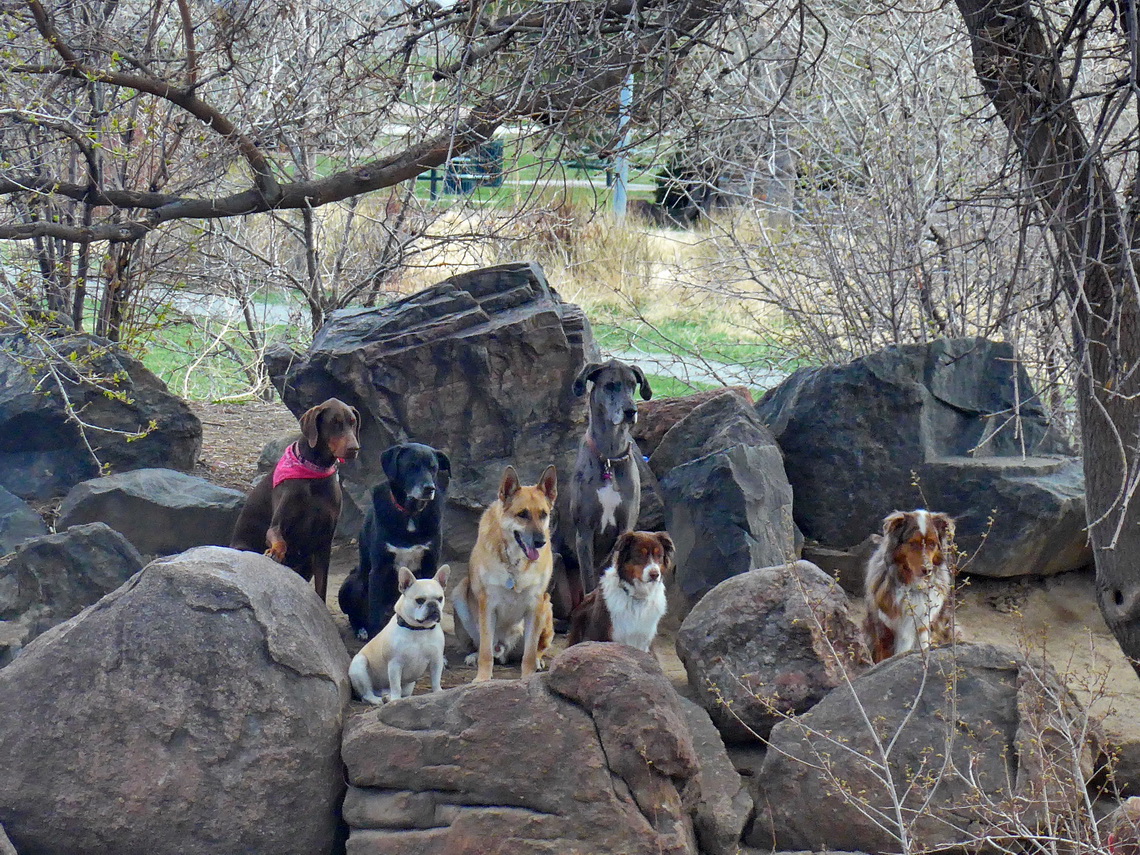 A must to see is the Red Rock Amphitheater few kilometers west of Denver. It is located between two impressive rocks in a wonderful natural environment with some nice trekking opportunities. It is also famous for its acoustics and used for many concerts, for instance the Beatles had played here in the sixties. During the day is is open (free of charge) and intensively used by sportsmen.
We spent the last three days in the area of Colorado Springs because in its suburban Monument is a Walmart where overnight parking is permitted (GPS coordinates: N39° 03.948' W104° 51.197'). Stunning is the Garden of the Gods with many colorful pinnacles, where we did a beautiful hike of 8 kilometers.
Exceptional is the hike on the Manitou Incline which are the remains of a former 914 mm narrow gauge funicular railway whose tracks washed out during a rock slide in 1990. It is famous for its steepness up to 34° and sweeping views. Sportsmen use the 600 meters high incline to run up as fast as possible, some several times per day! There is a competition of time and laps see https://en.m.wikipedia.org/wiki/Manitou_Incline. Both tracks are included in our GPS coordinates file of Colorado.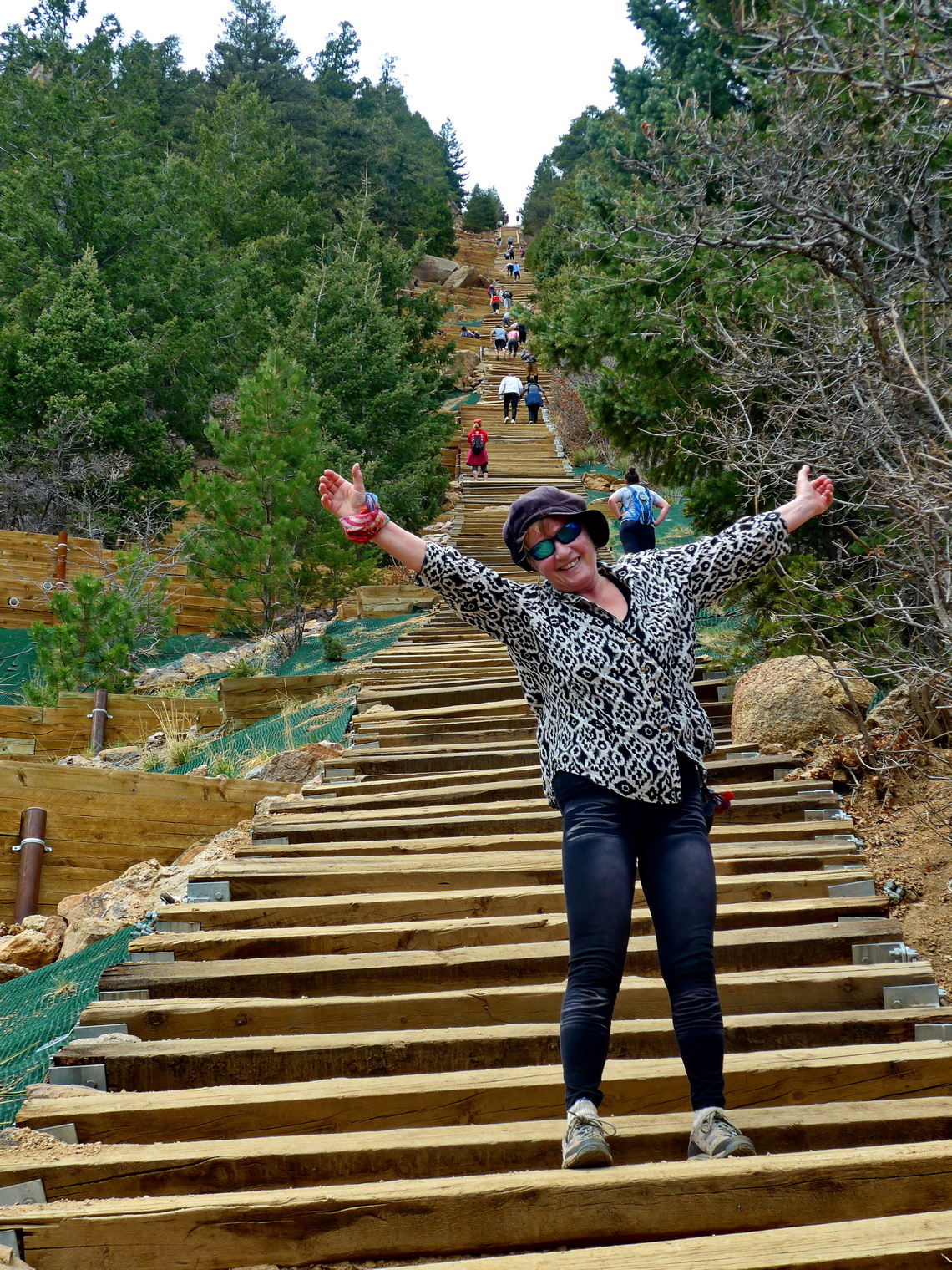 April 14th 2018 we stored our camper in the new Fine Parking Lot close to the International Airport of Denver (GPS coordinates: N39° 48.225' W104° 41.201') and flew to Germany for three weeks to see our families and friends.
For more pictures, please click here                          For a map of our itinerary, click here
To download the GPS Coordinates file of Colorado, click here