We flew back to Málaga, Andalusia on March 20th 2023 to explore the famous and marvelous beaches of western Costa del Sol including its coastal mountain ranges and the street of Gibraltar.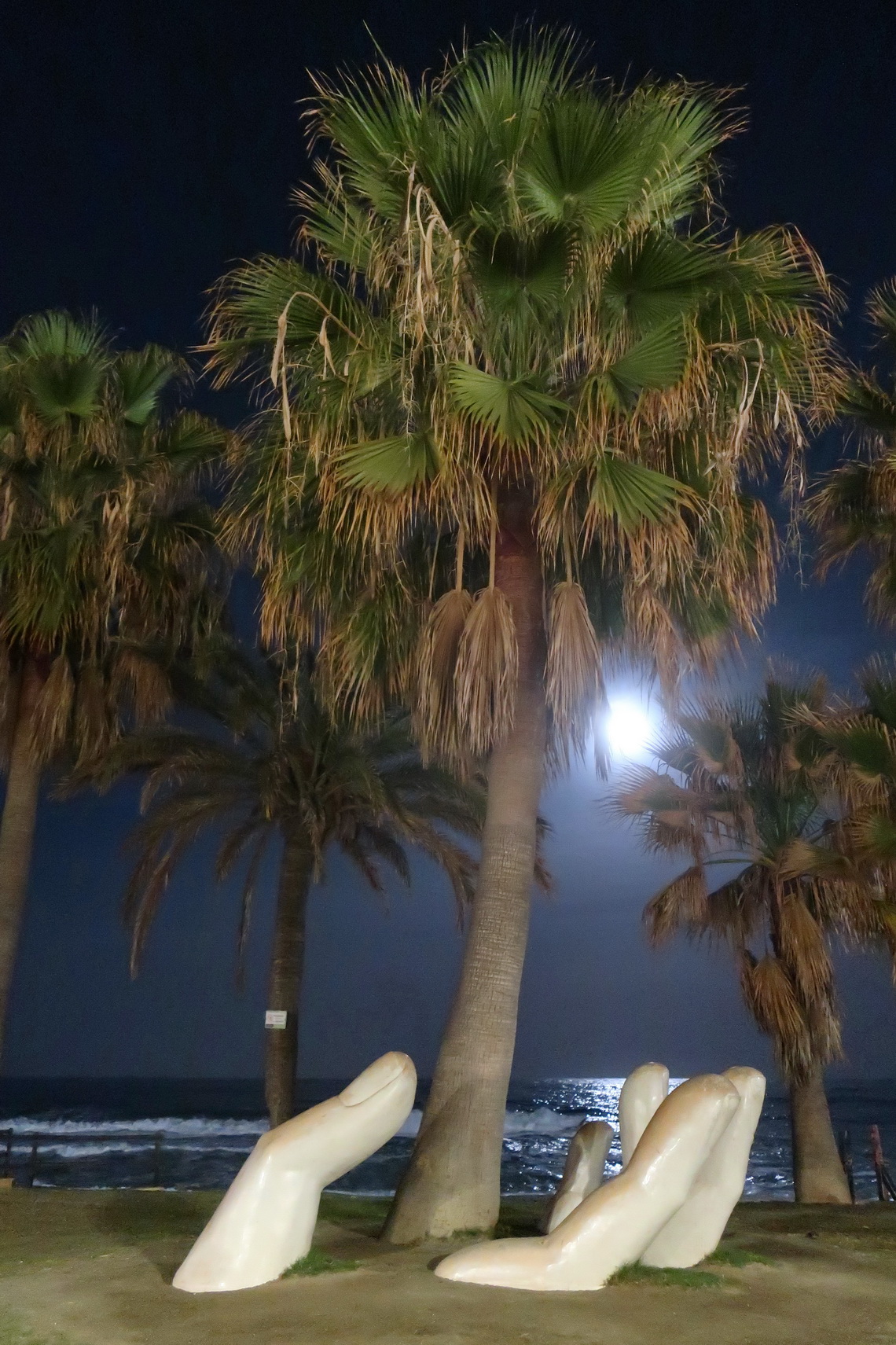 Unfortunately we brought a serious flu from Germany to Spain. Thus we could not do a lot of activities in the first week. End of March we traveled to the coastal mountain ranges Sierra de los Nieves (Snowy Mountains up to 1919 meters sea-level) and Sierra Blanca de Ojén. Our first destination was the nice little town Coin where to took our bicycles to the 331 meters high hill Sierra Gorda - Fat Mountain. We continued to Tolox which is a marvelous mountain village on foot of mighty Sierra Blanca de Nieves. The 4 hours hike Sendero de las Cascadas leads to some wonderful waterfalls.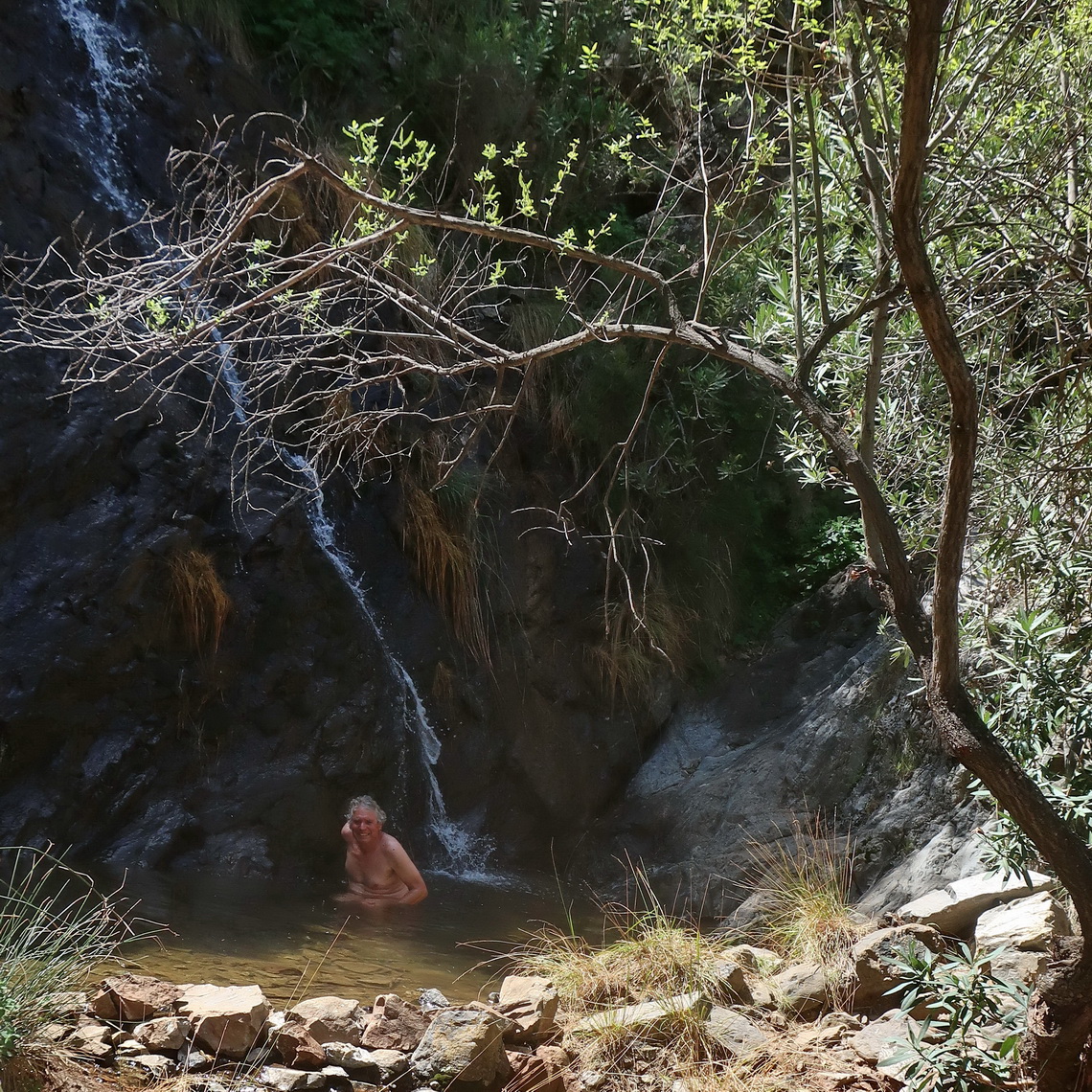 We stayed three days close to the Refugio de Juanar in the awesome Sierra Blanca de Ojén. Our first hike was the little mountain Mirador del Cerro Nicolá (1027 meters sea-level), a shorter trip of approximately 1 hours. On the next day we did a marvelous four peaks trip - Mirador del Corzo (881 meters), Pico del Tajo Negro (1085 meters), Mirador del Tajo Negro (1074 meters) and Cruz de Juanar (1178 meters) which is fall day trip. The views were stunning, especially to the Mediterranean Sea including the cities of Fuengirola and Marbella. Our last hike was 1231 meters high Picacho de Castillejos, where we met nobody.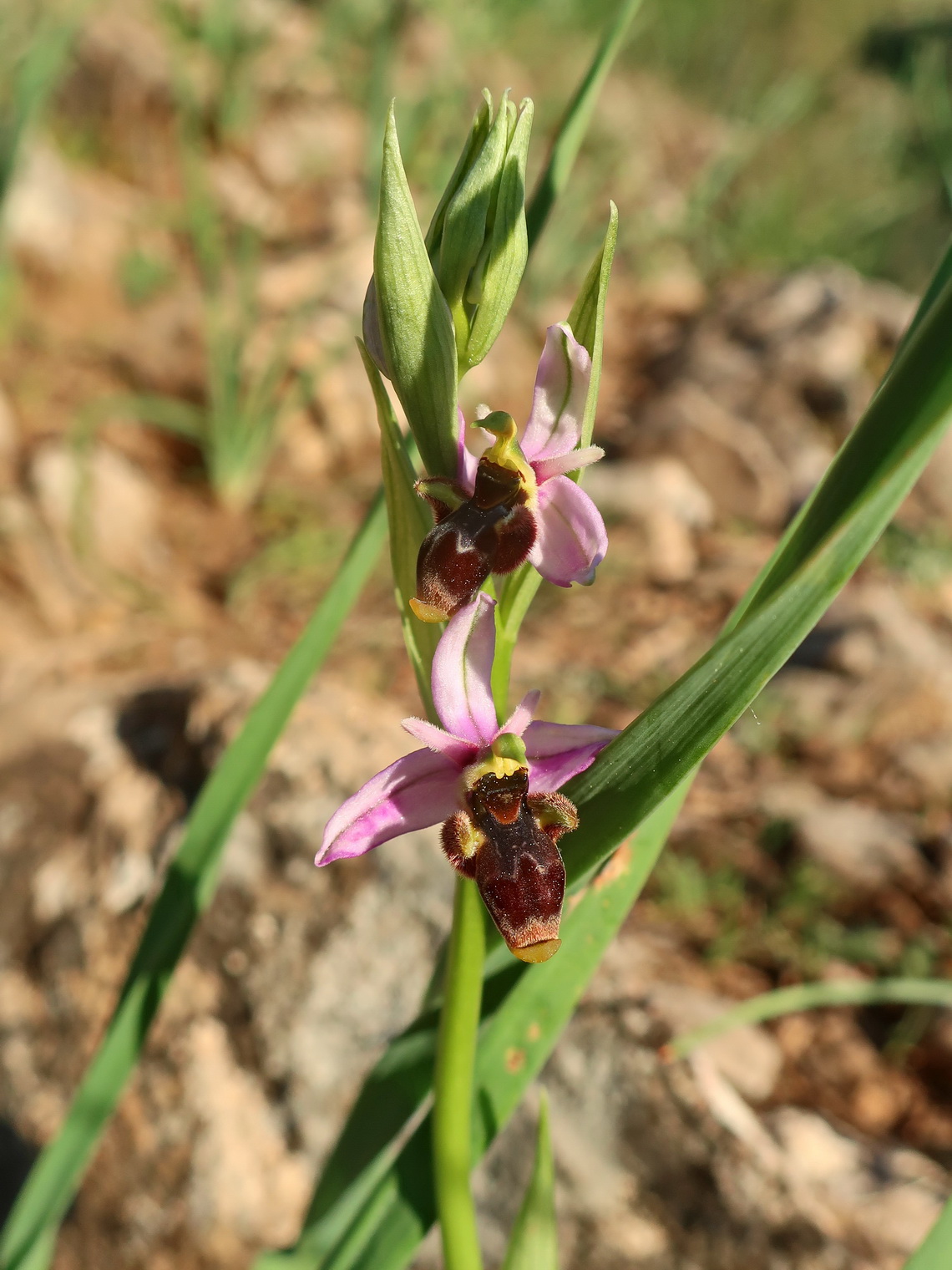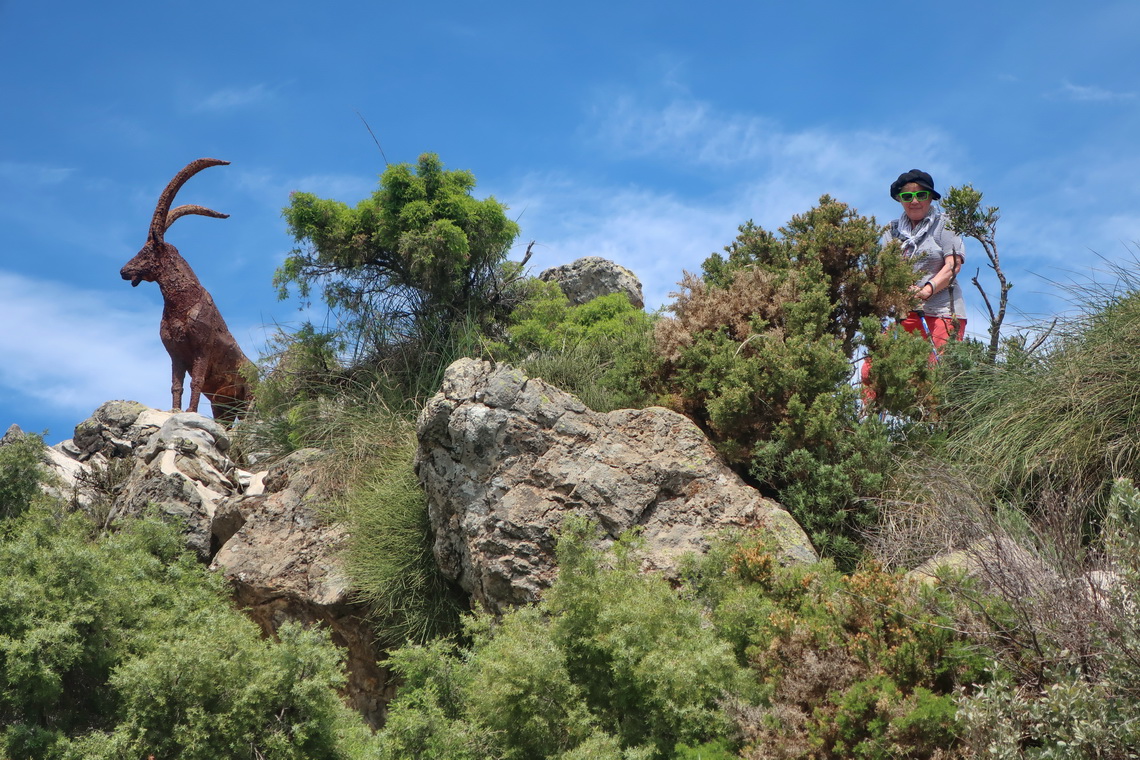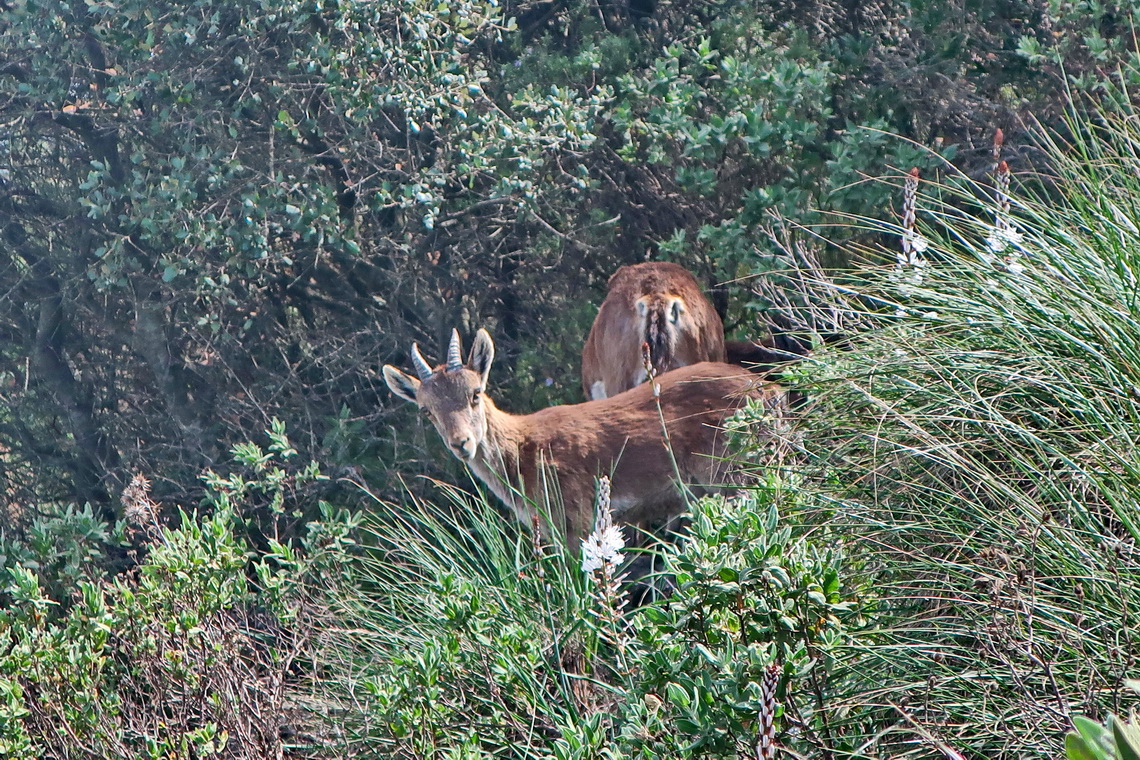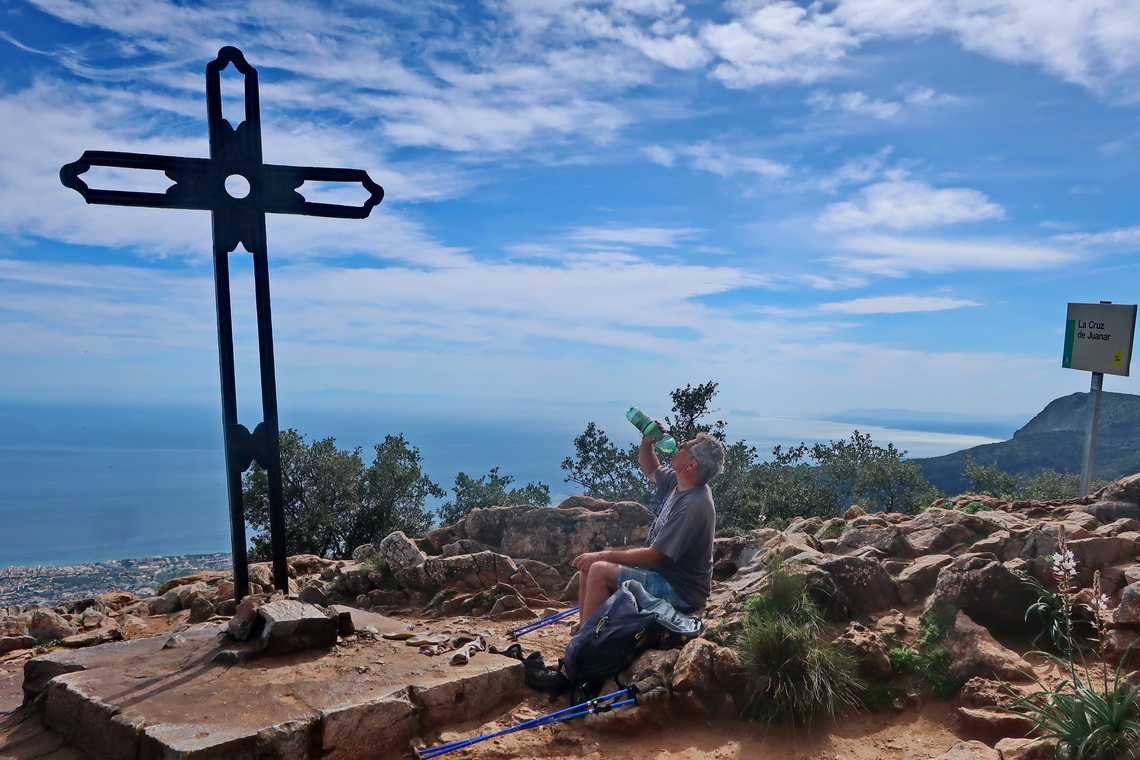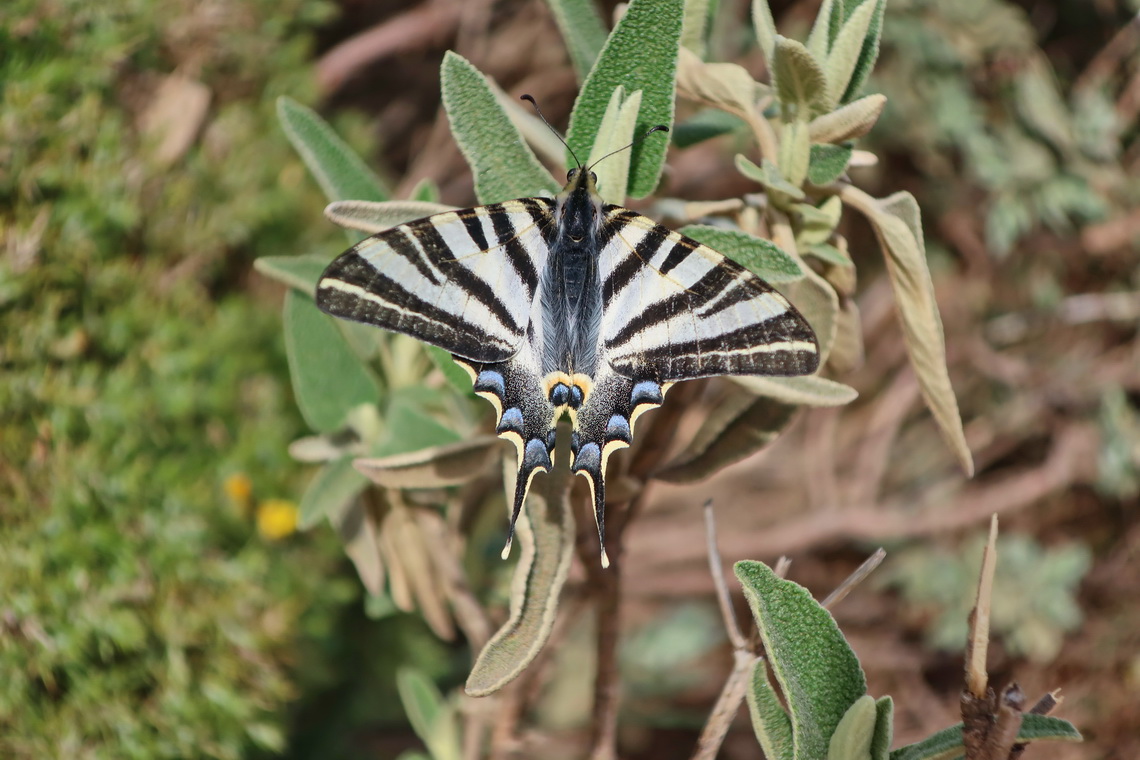 We were more than happy that our 13 years old niece Sarah and our 16 years old nephew Jay joined us in the Eastern holiday. We picked them up on Málaga's airport in the late afternoon on April 3rd 2023. Immediately we drove to the next beach Playa de los Álamos of Torremolinos where Sarah and Jay enjoyed their first bath in the Mediterranean Sea.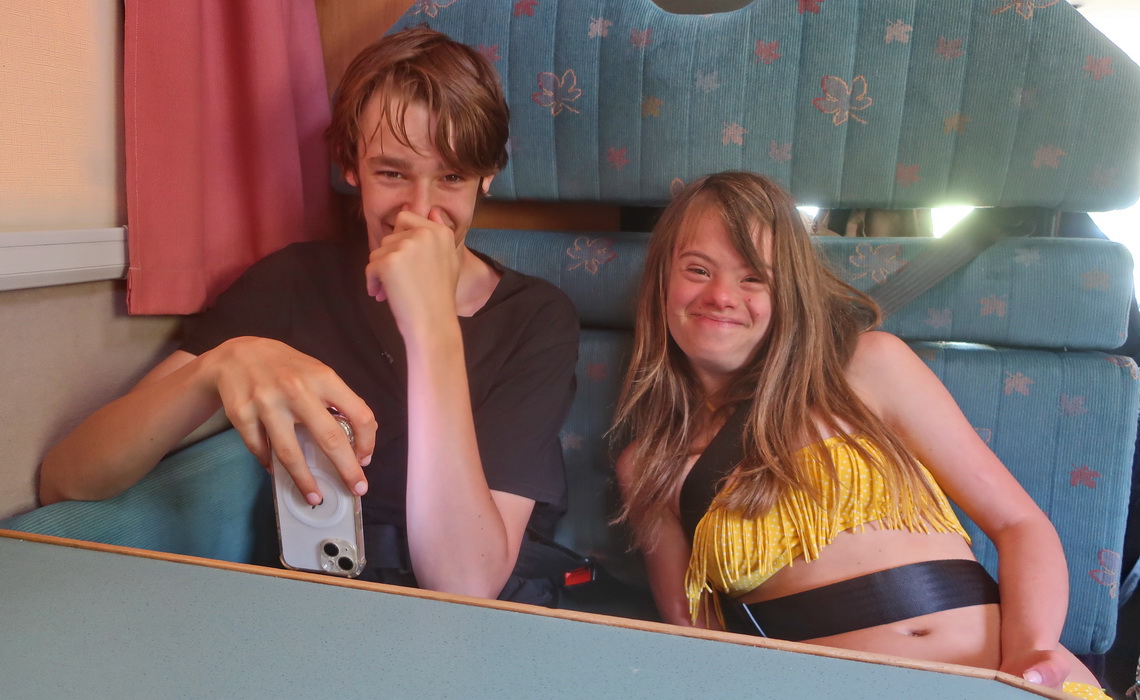 On the next day we continued to the reasonable mobile home parking in Benalmadena which is close to the wonderful park Parque de la Paloma. Sarah was excited that we found a McDonalds restaurant close to the beach. Marion was excited that a flea market was just in front of our car.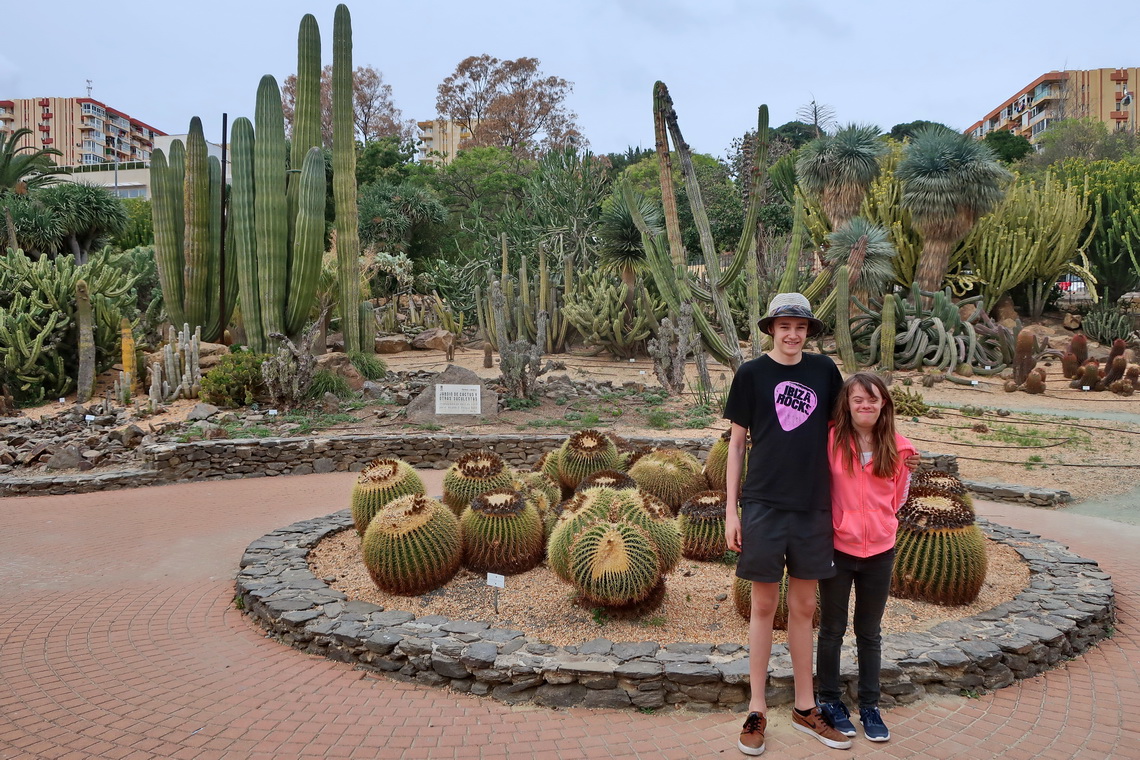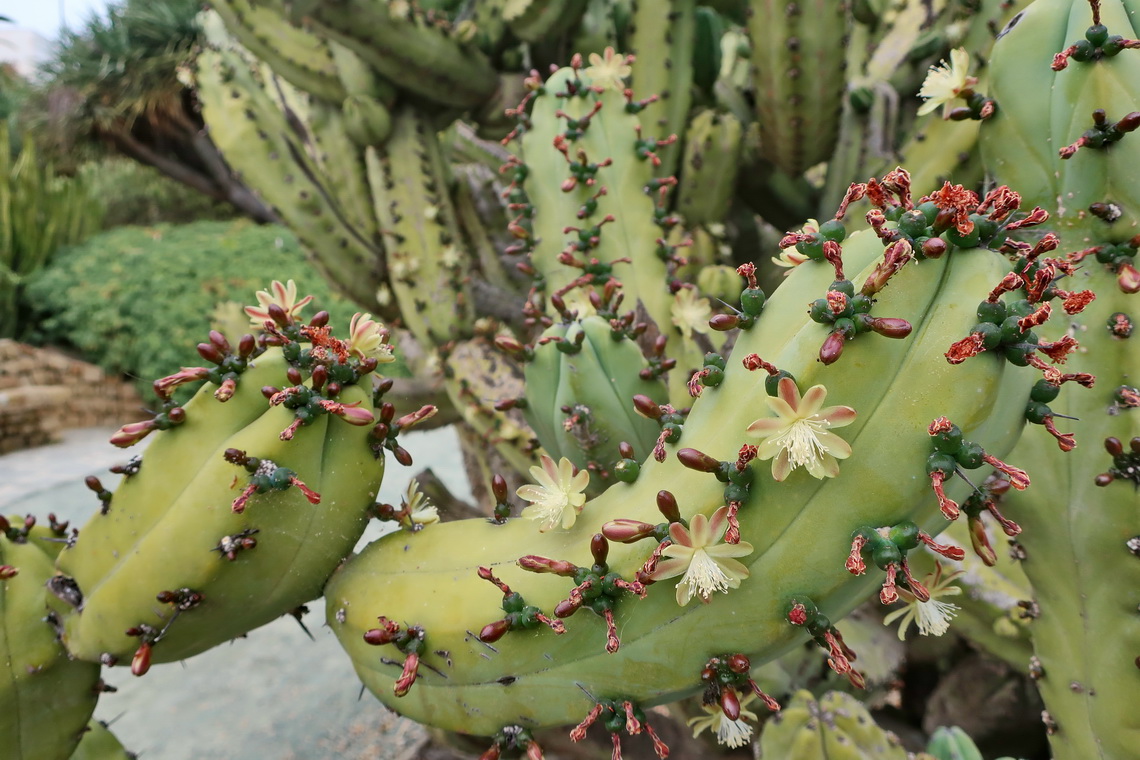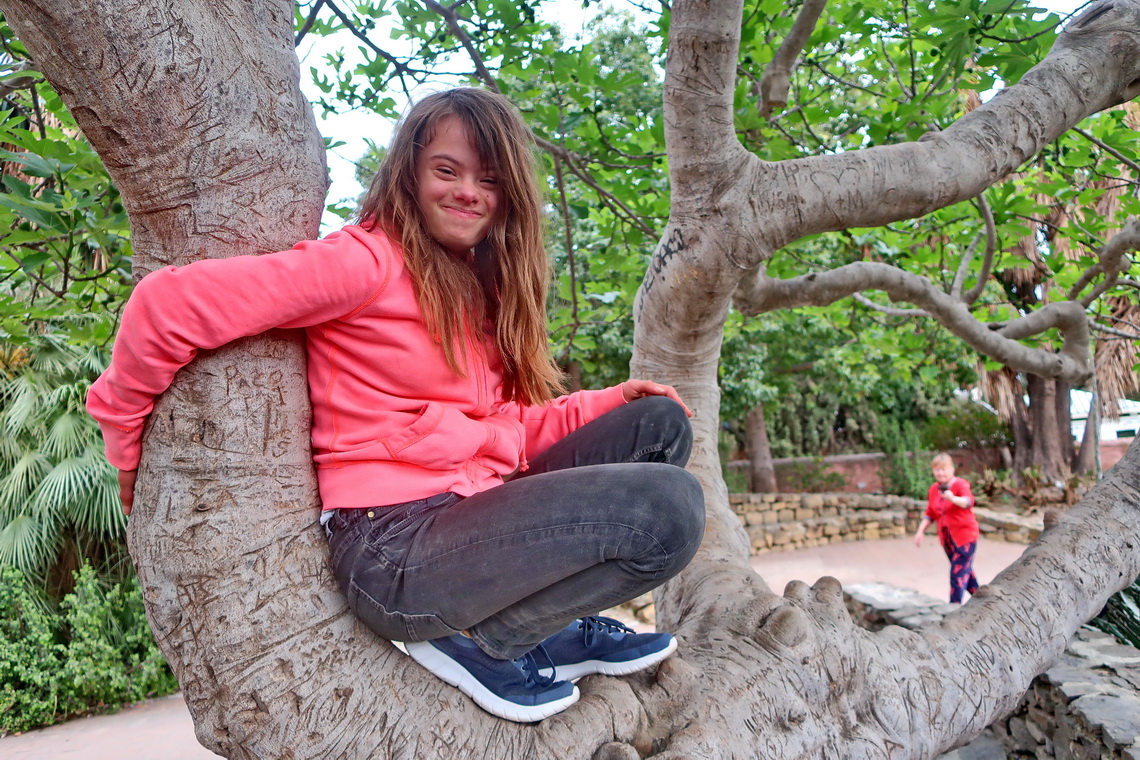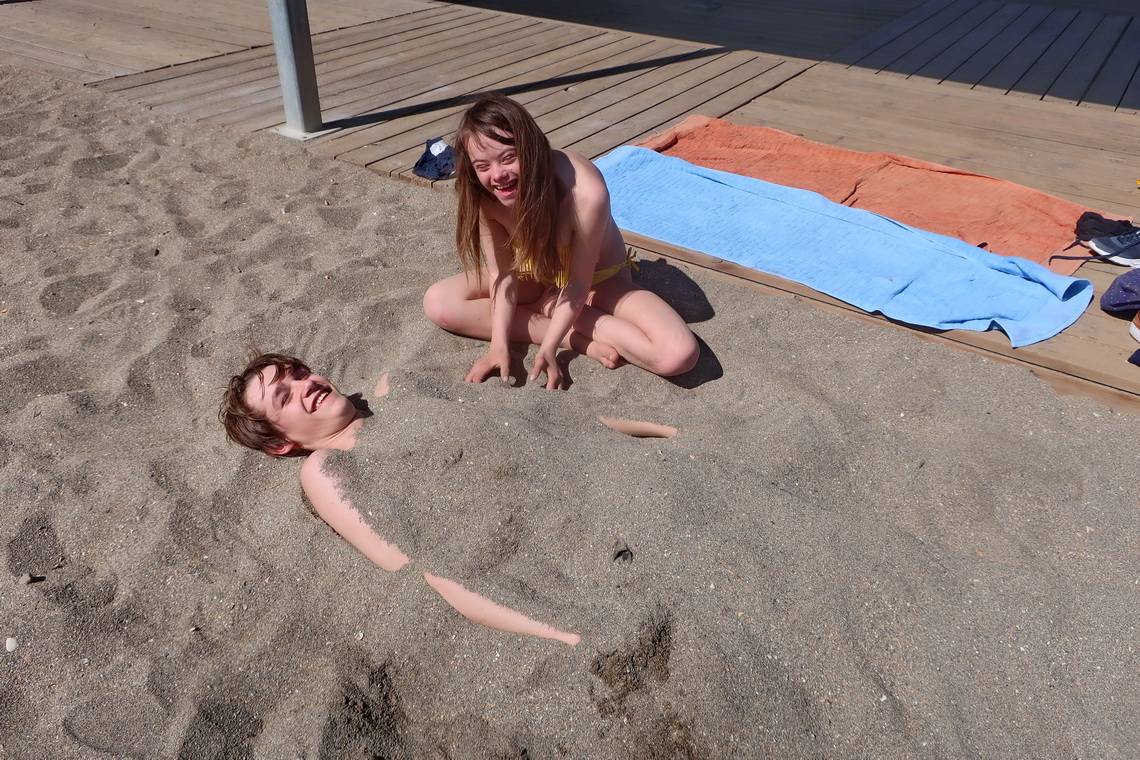 Holy Thursday and Good Friday we were in Fuengirola where we found a nice parking place directly under its fortress. Marion and Alfred went into the center in the evening of Holy Thursday which was very crowded.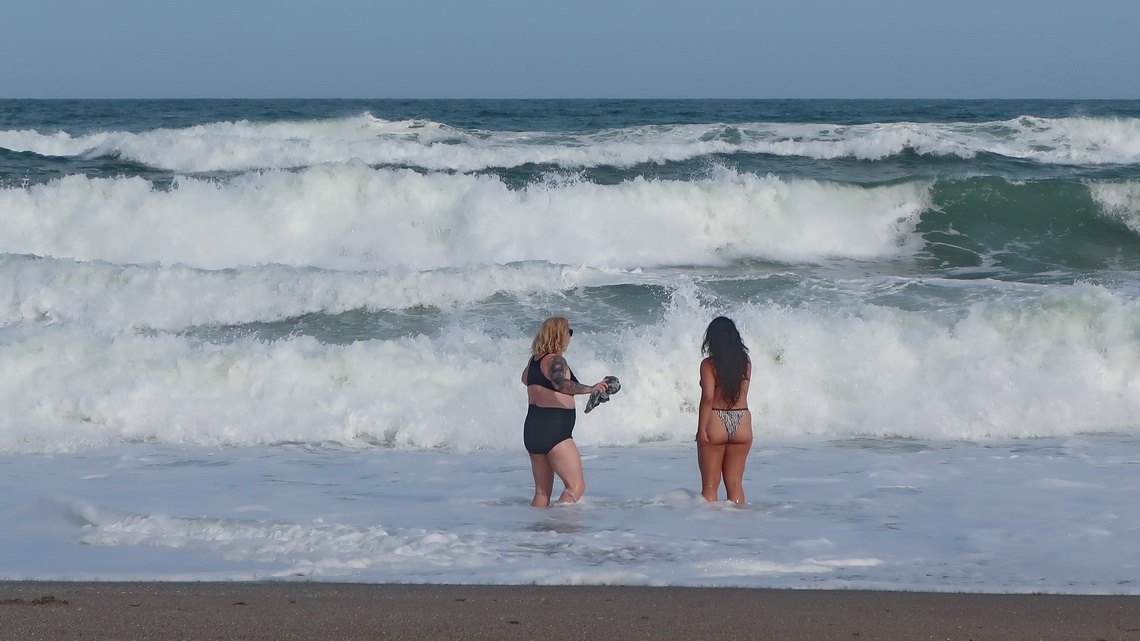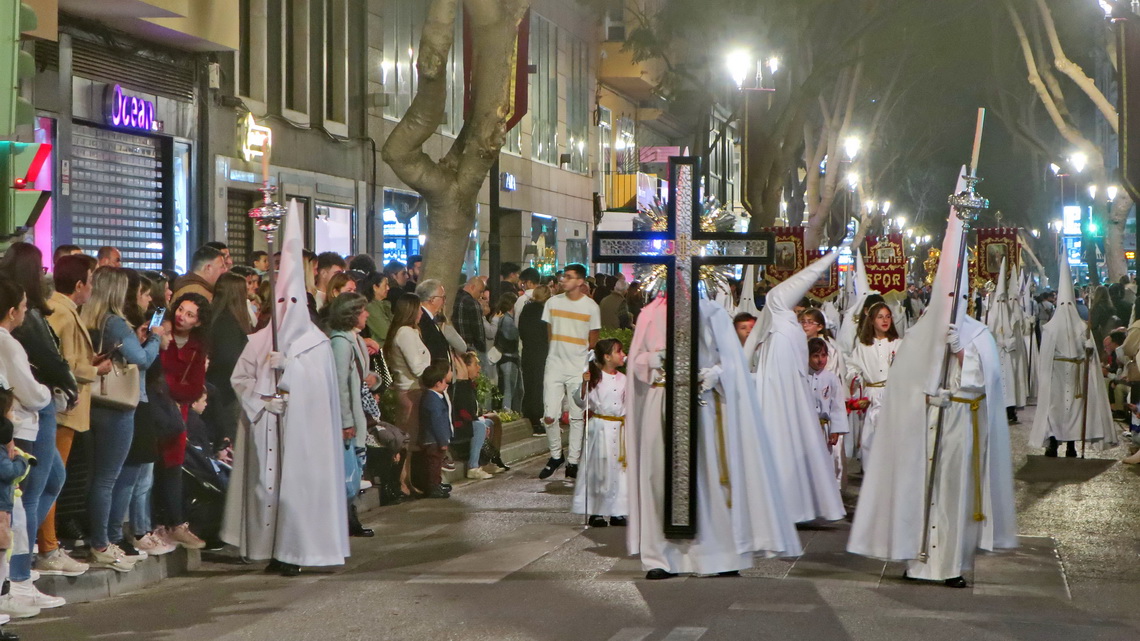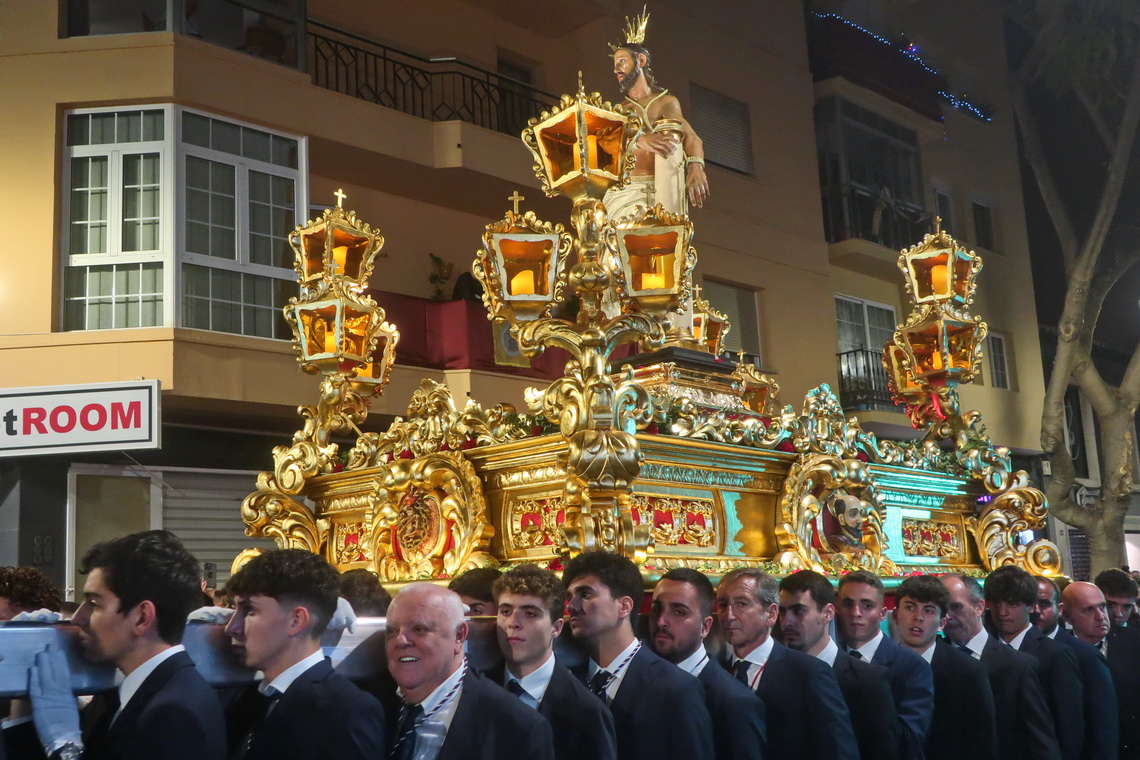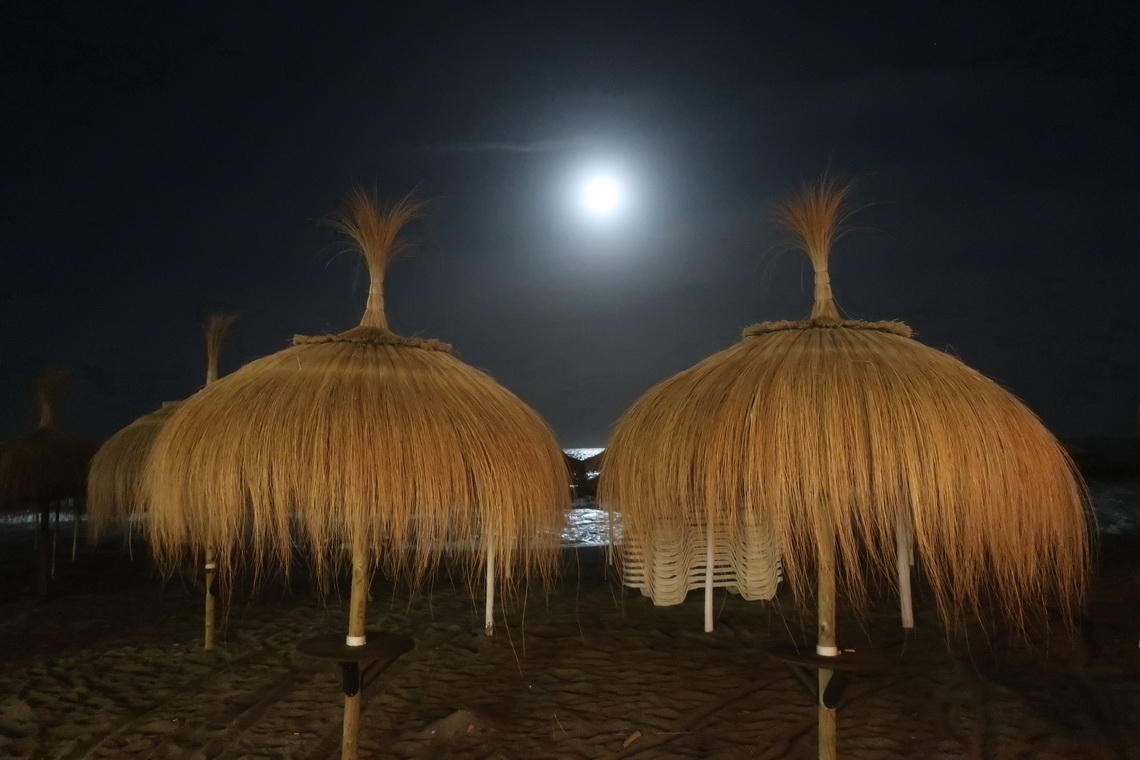 We spent Good Friday in the interesting zoo Bioparc Fuengirola where the animals live in a recreation of their natural habitat. Holy Saturday we were in La Cala de Mijas.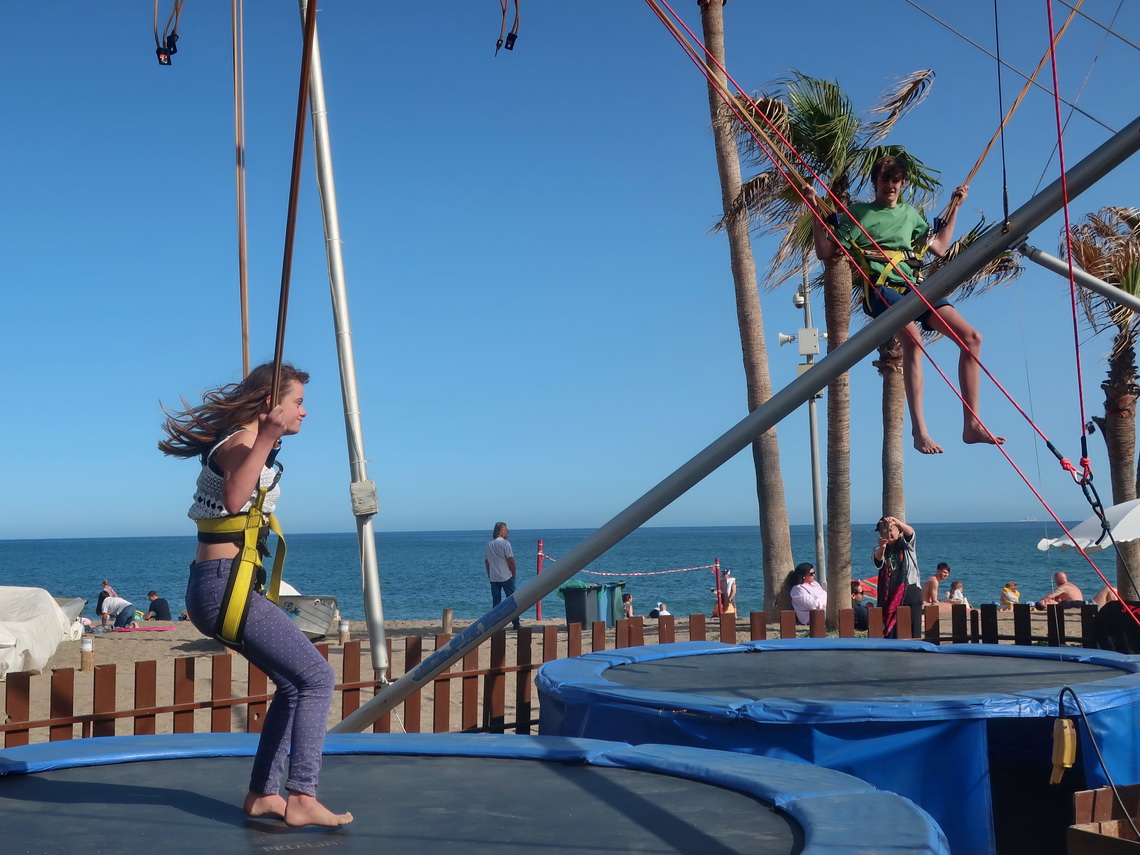 On Easter Sunday Sarah and Jay found many chocolate eggs on the pristine beach of Gualdalmansa. Monday we drove to La Linea to a nice but expensive (12€ per day) mobile home parking in its marina which is very close to Gibraltar.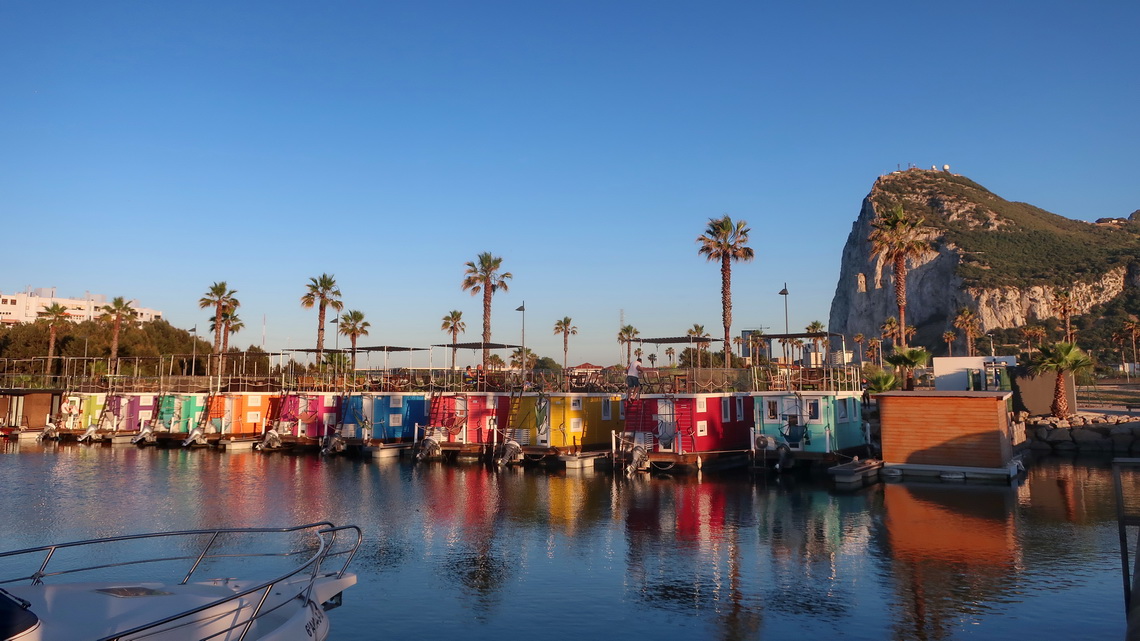 Politically Gibraltar is not part of Spain - it belongs to the United Kingdom. However you can walk from La Linea into the city Gibraltar but you have to cross the runaway of its international airport. It is so tiny that you can hike easily to its southern end - The Europe Point (approximately 6 kilometers).
Before we came to the Europe Point we climbed up the famous rock. Unfortunately the highest point is not accessible due to military usage. Highlights are the awesome views, also to Morocco and a colony of approximately 250 Barbary Apes which are the only wild living monkeys in Europe (besides humans). Some of Apes are very cool - they sit and sleep on the trail, they drive on top of tourist cars, and they want food. One tried to steal Sarah's ice-cream - fortunately the monkey was not successful.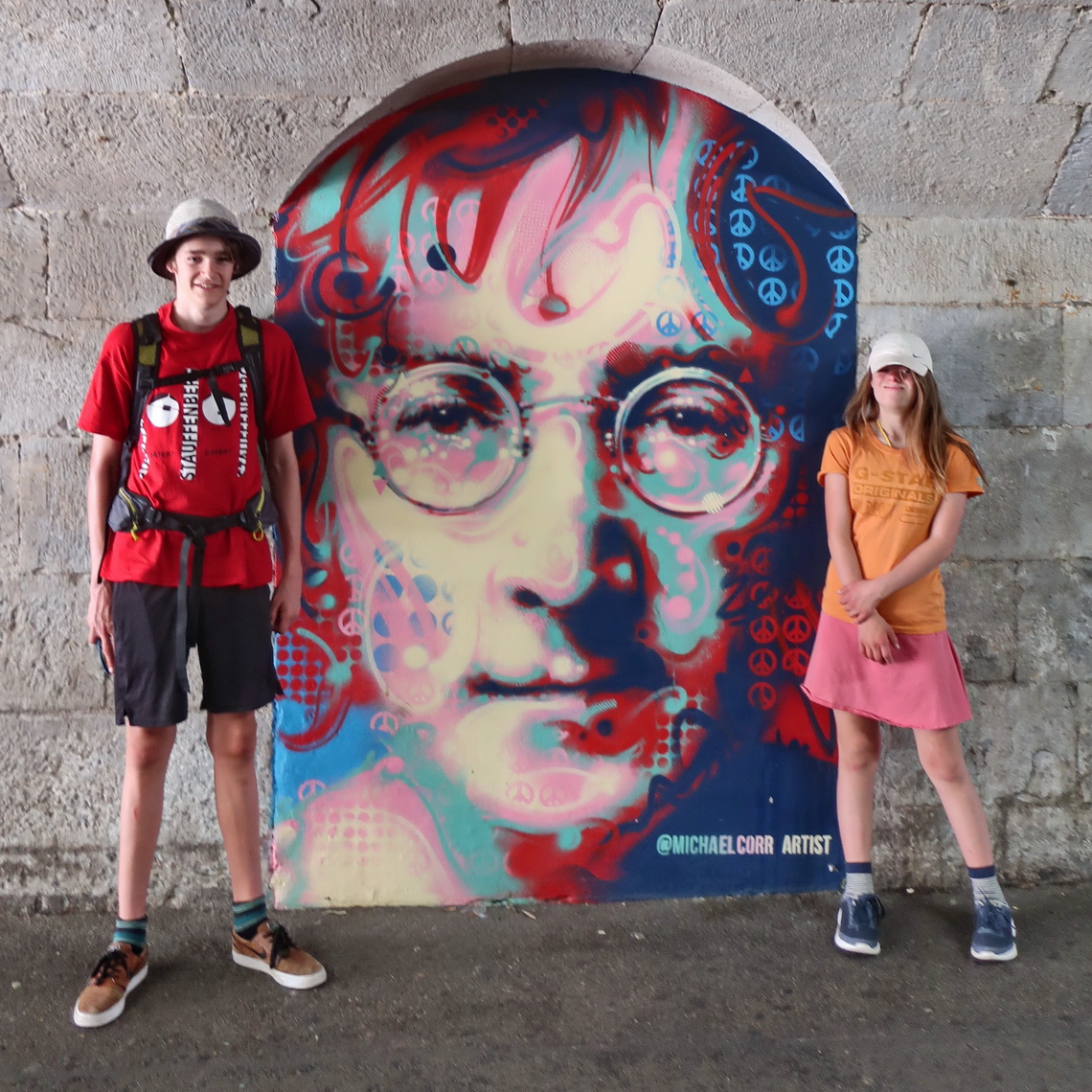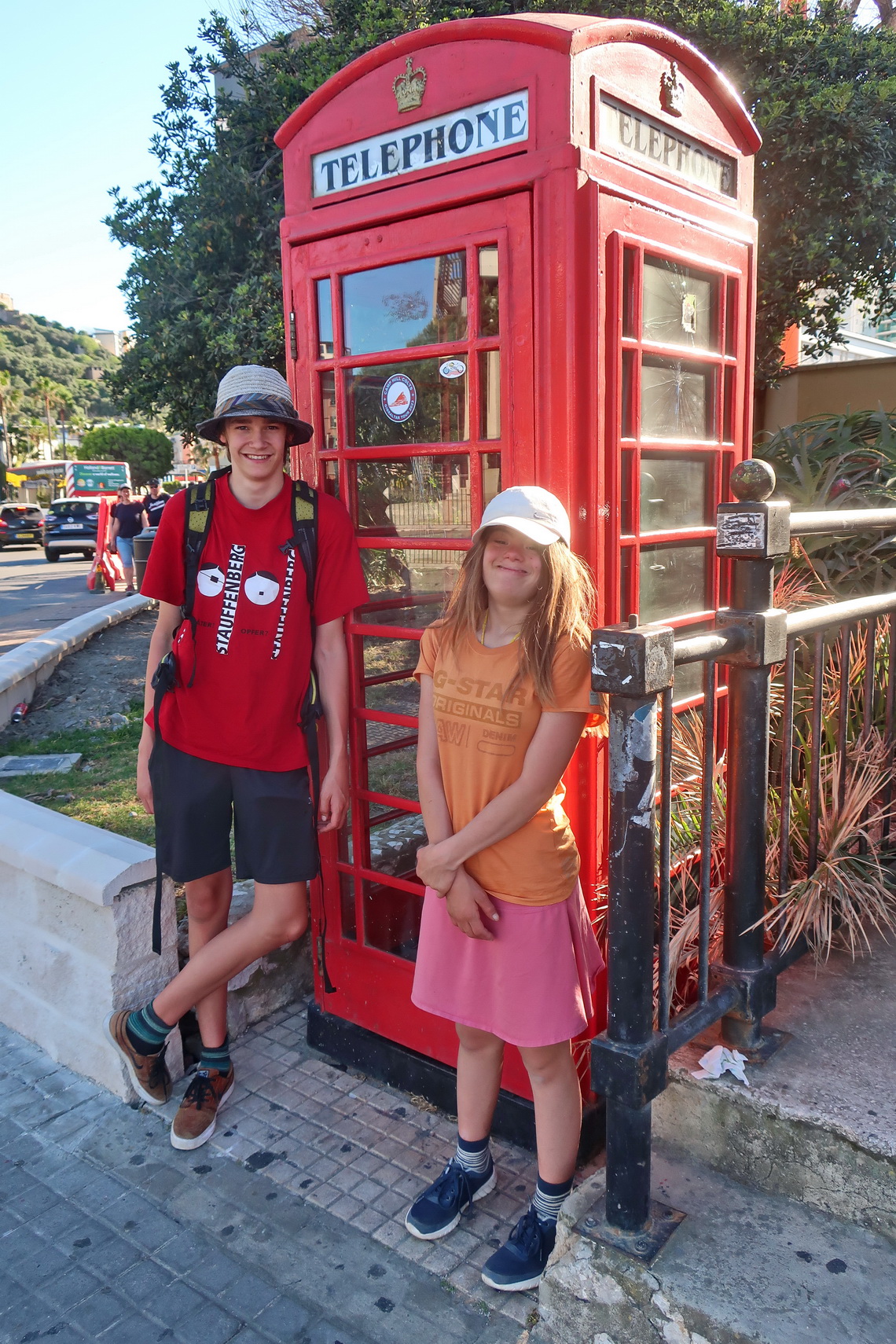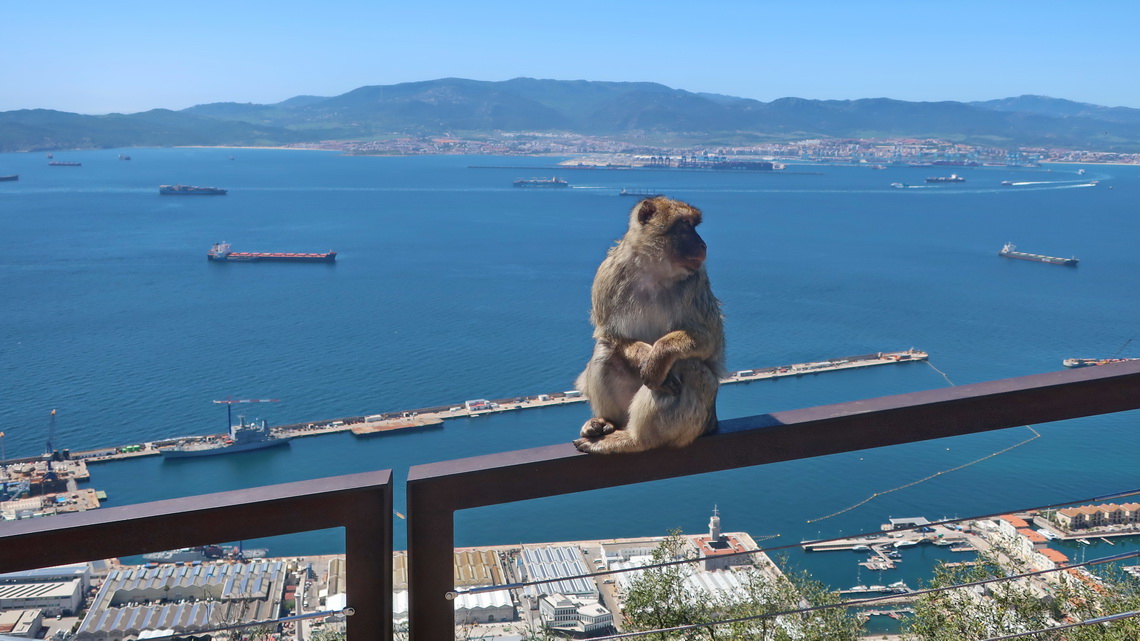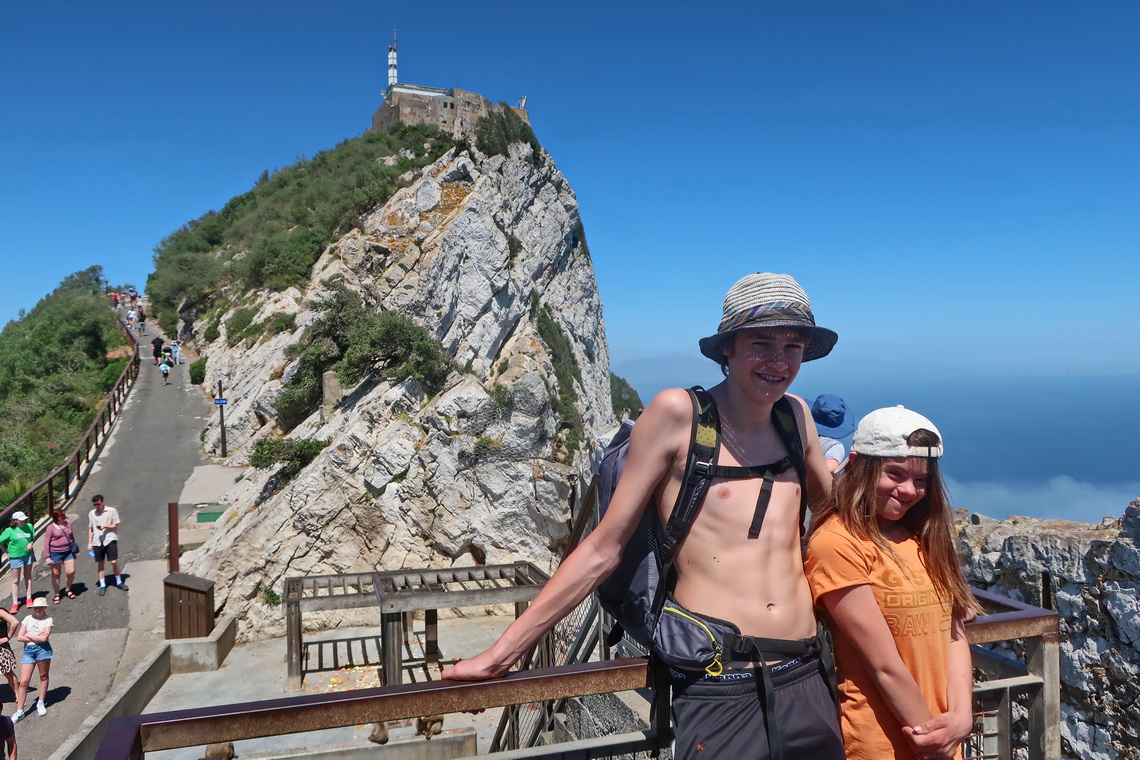 Our third highlight in Gibraltar was the stunning St. Michael Cave. A legend says that this cave is linked to the African continent by a subterranean passage over 24 kilometers (not true) and the Barbary Apes came to Europe via this underwater passage. The cave is illuminated colorfully even kitschy. Impressive is the show in the huge dome at the exit.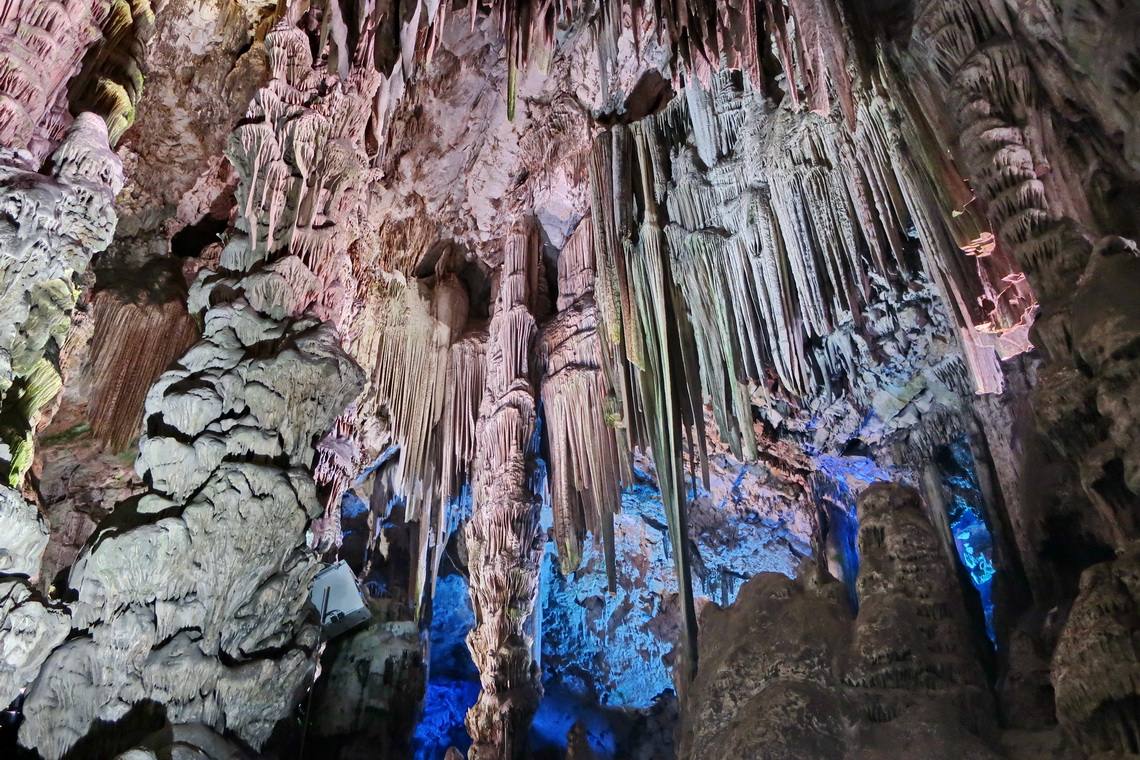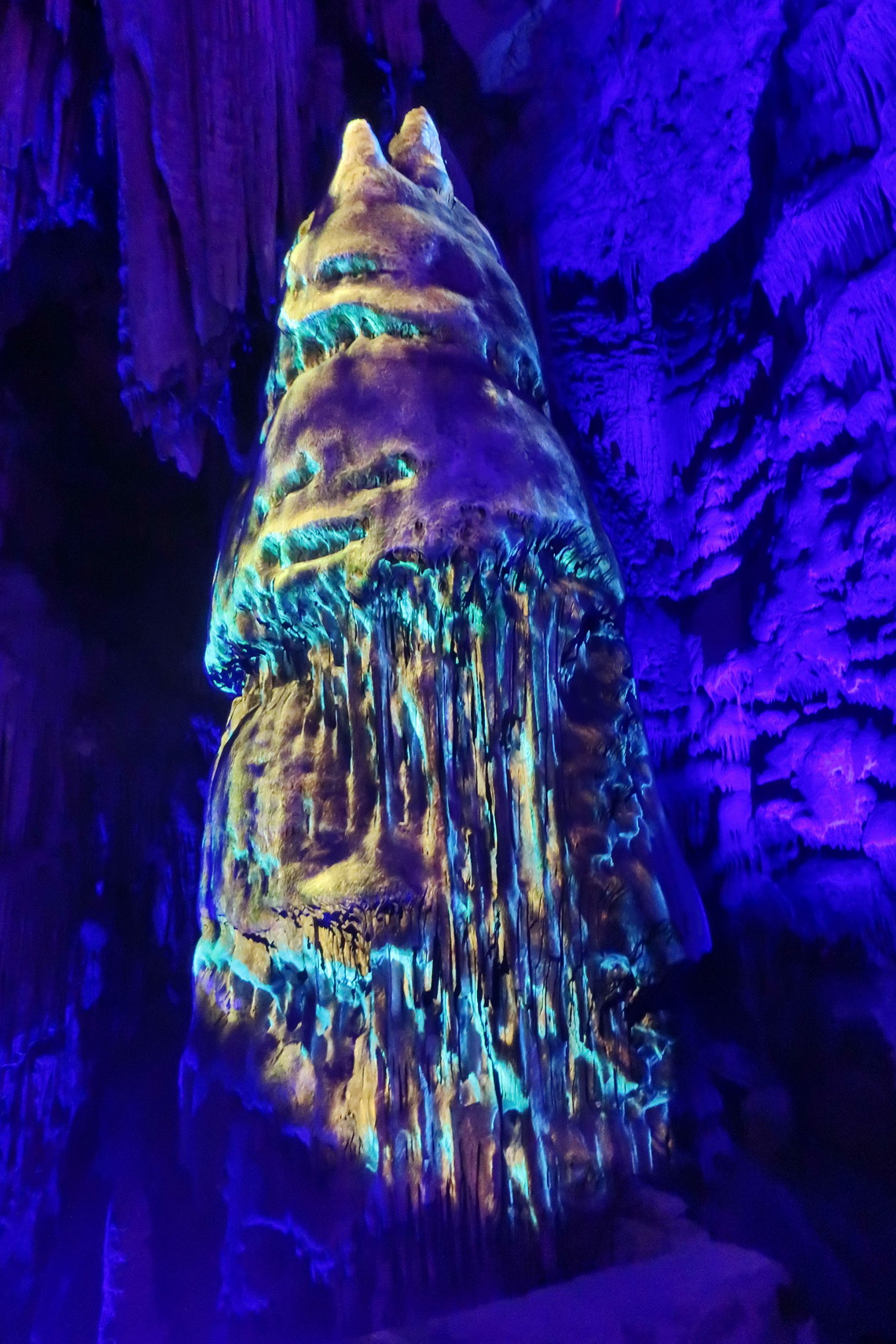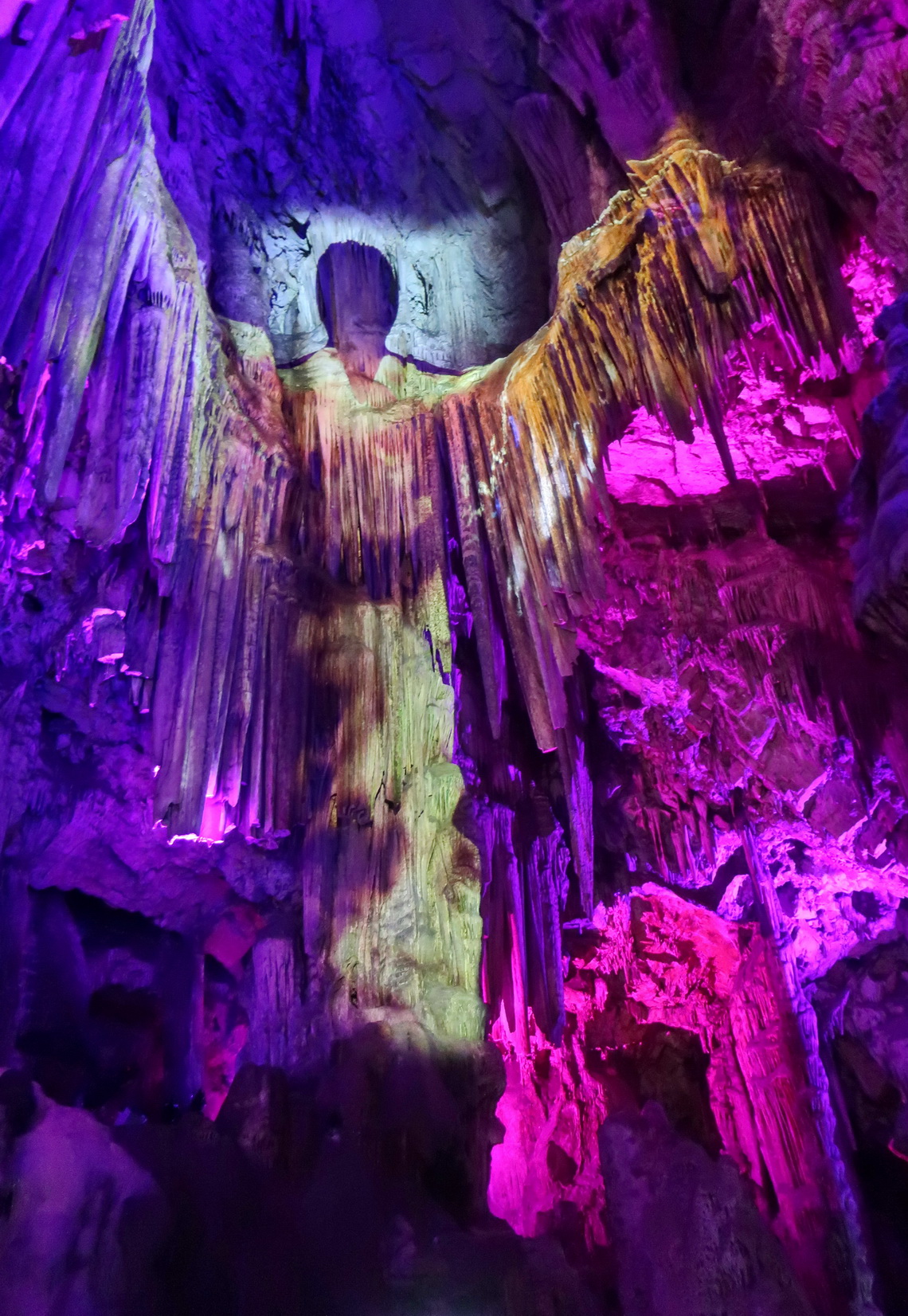 Marvelous Tarifa is the southernmost town of continental Europe located on the western end of the street of Gibraltar where the Mediterranean Sea meets the Atlantic Ocean. It is famous for its constant wind and consequently ideal for surfing and kitesurfing. Sarah, Jay and Alfred swam within 15 minutes in both Seas. Astonishing the Atlantic Ocean was much warmer then the Mediterranean Sea.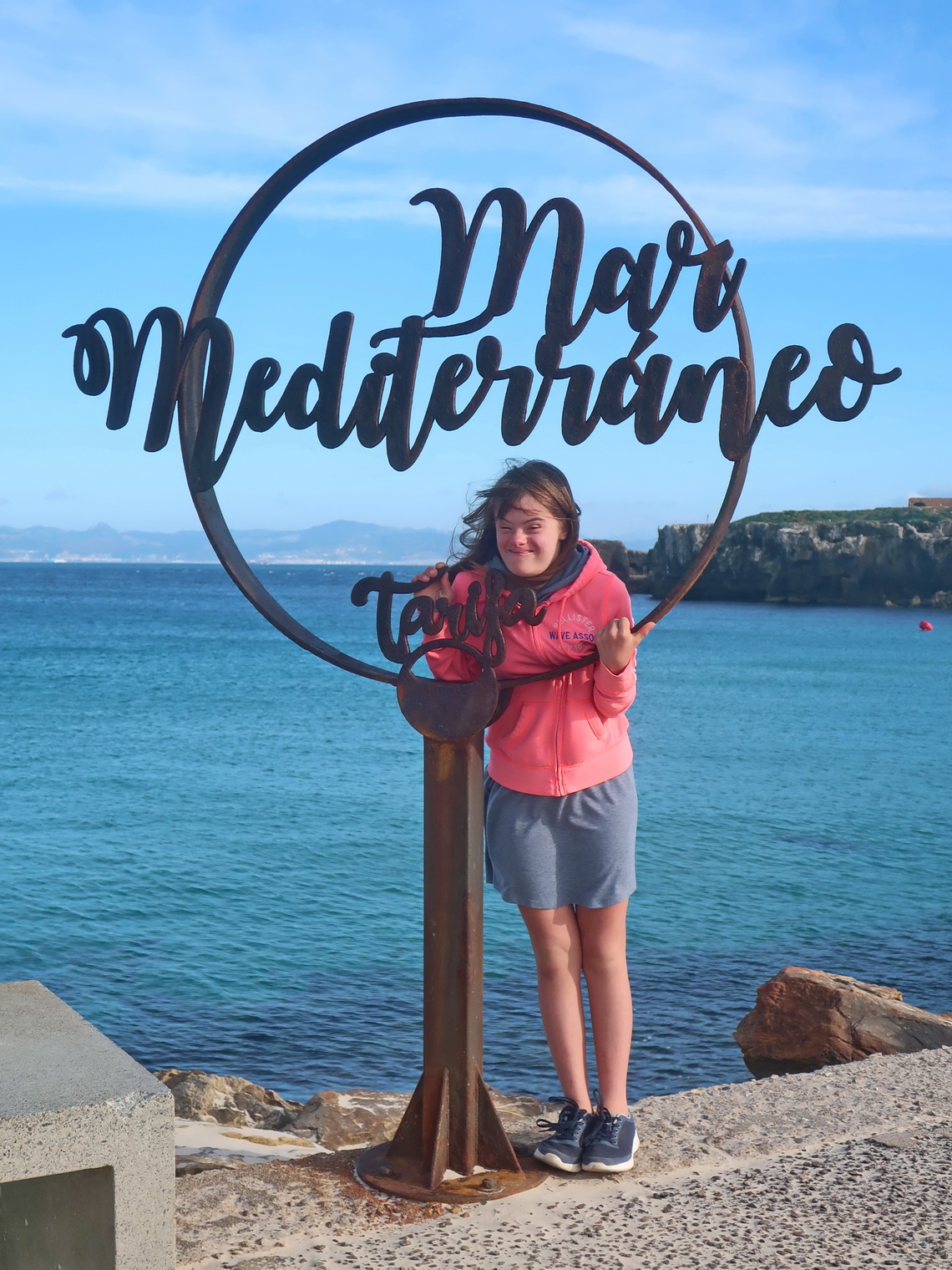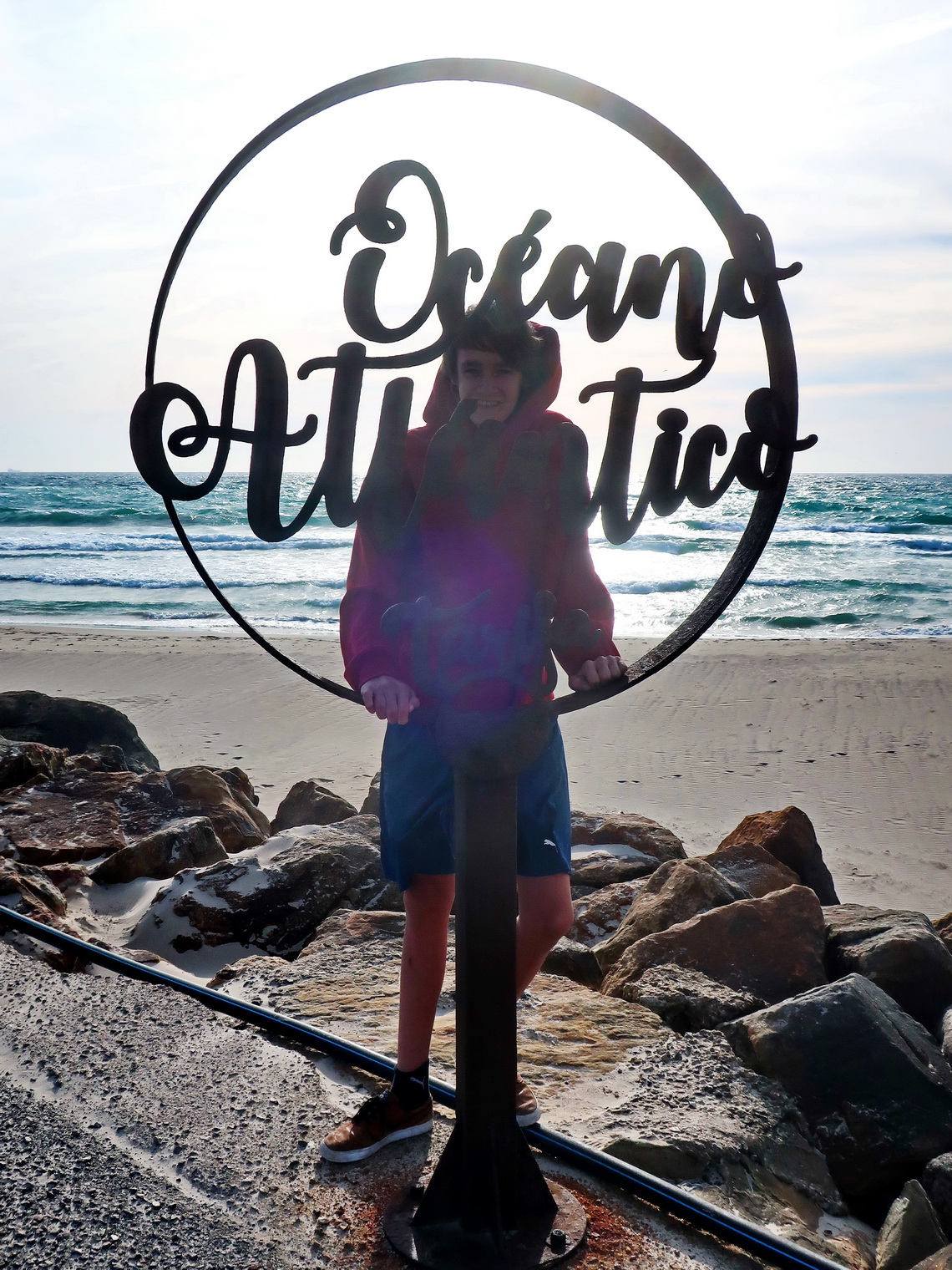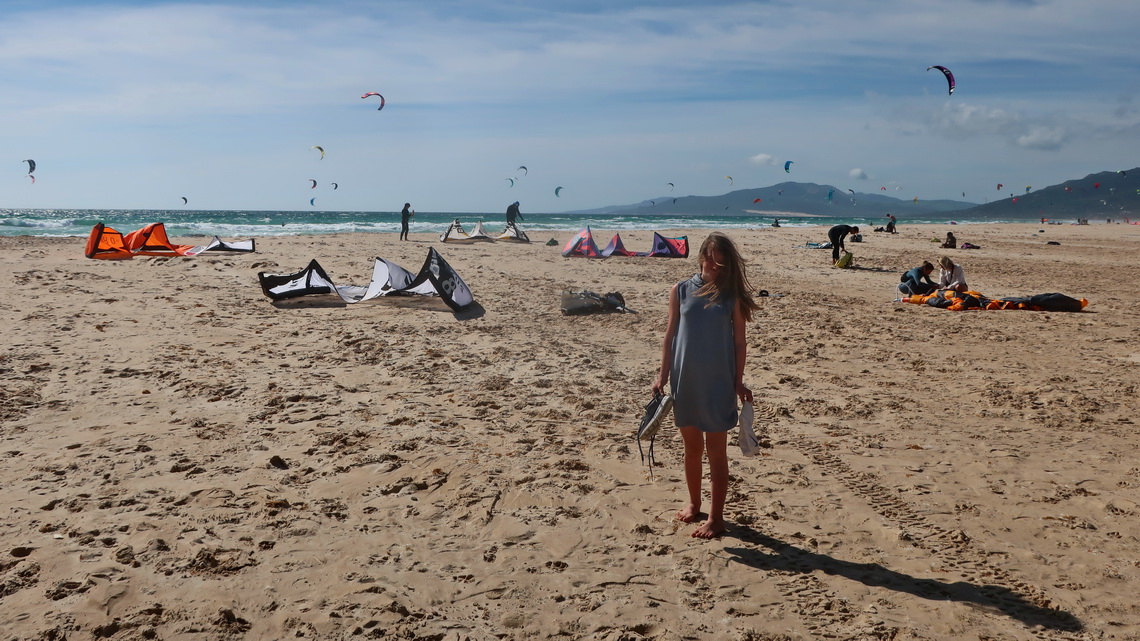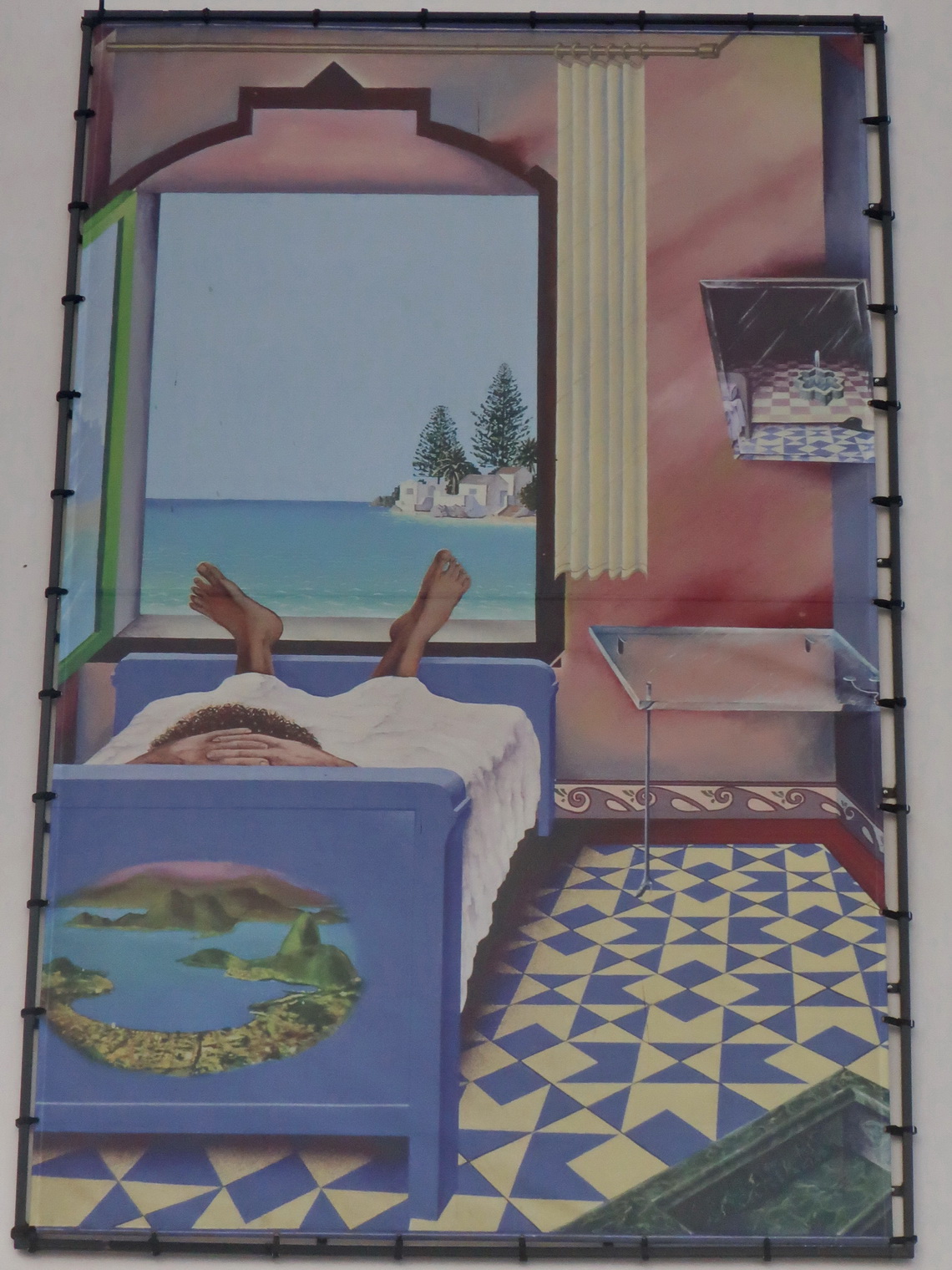 Few kilometers northwest of Tarifa are the dunes Dunas de Valdevaqueros - an extraordinary experience for Sarah and Jay because they played, strolled and jumped in the up to 40 meters high dunes.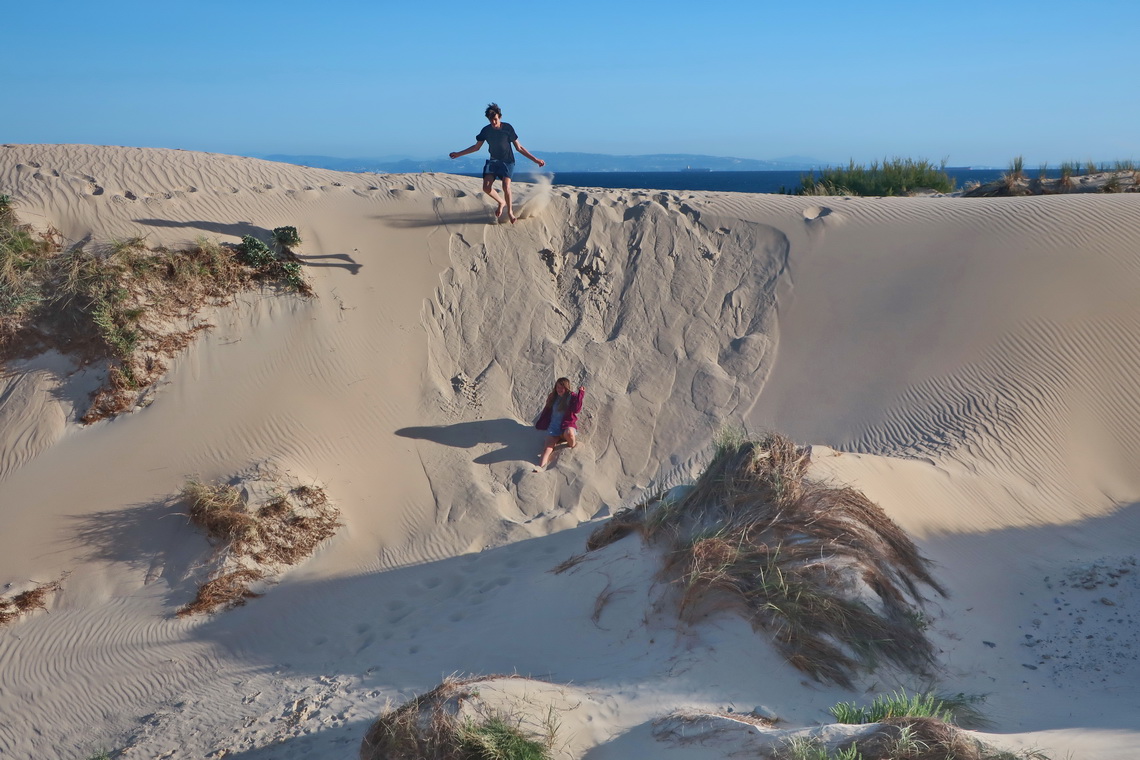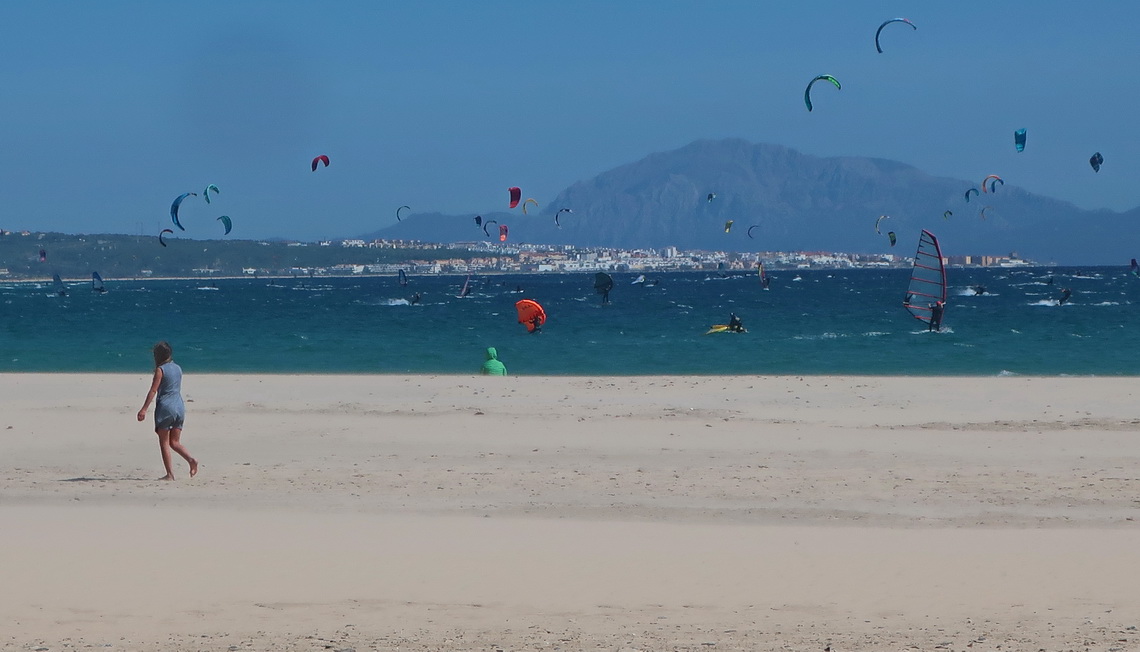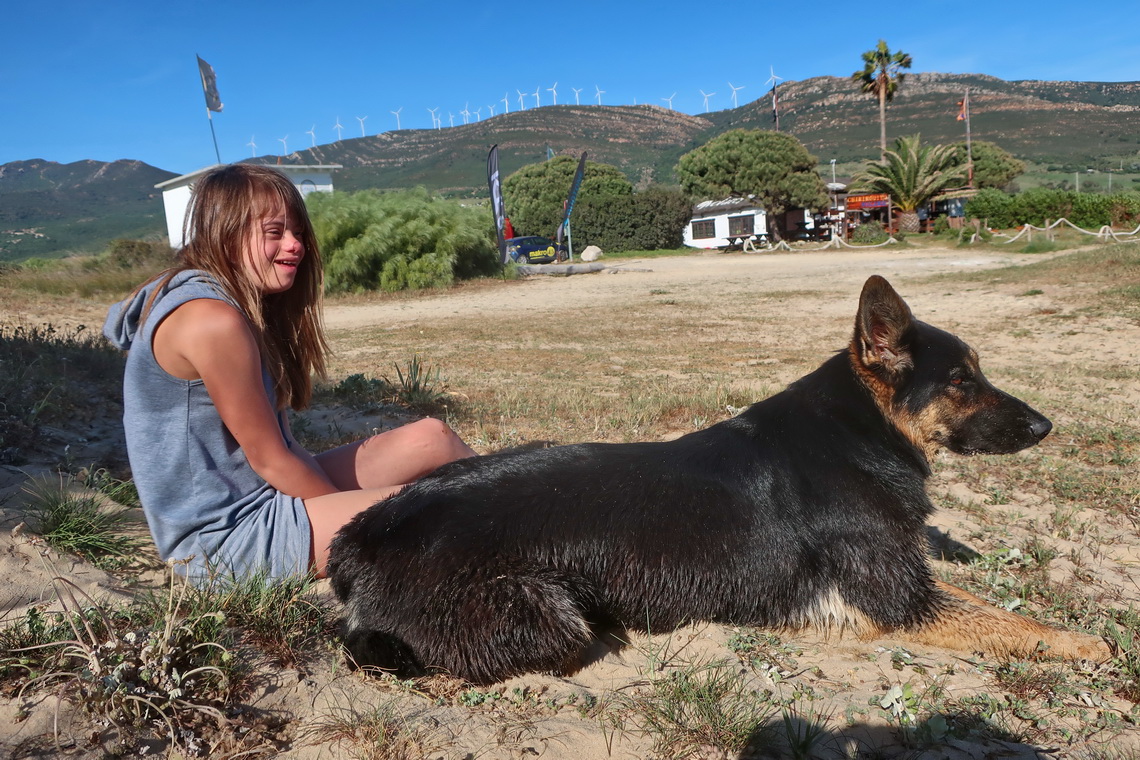 The dunes were our turning point back to Málaga because Sarah and Jay had to catch their flight in two day home. We headed in a rush back to the airport with a stop again in La Cala de Mijas where we celebrated our last night with a typical Spanish dinner.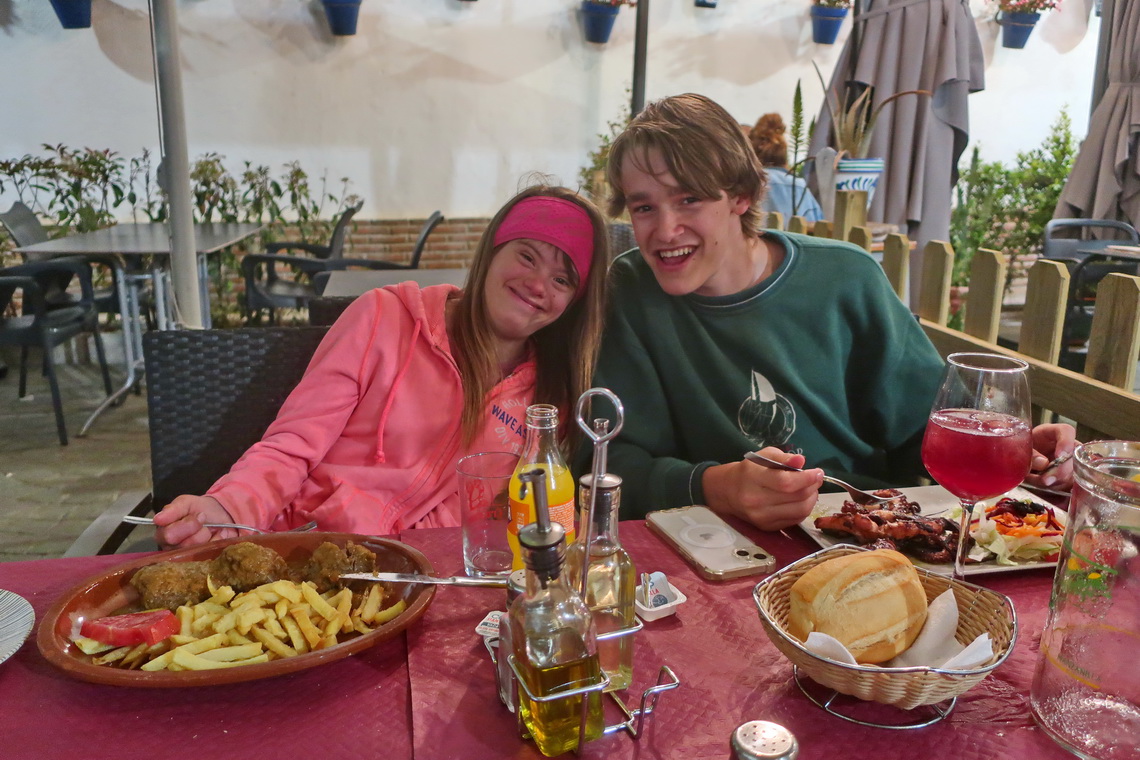 We said sadly bye bye to Sarah and Jay at the afternoon of April 16th, and continued to fancy Marbella, where we found the amazing museum Museo Ralli. It shows many touching paintings of artists from Latin America and it is free of charge.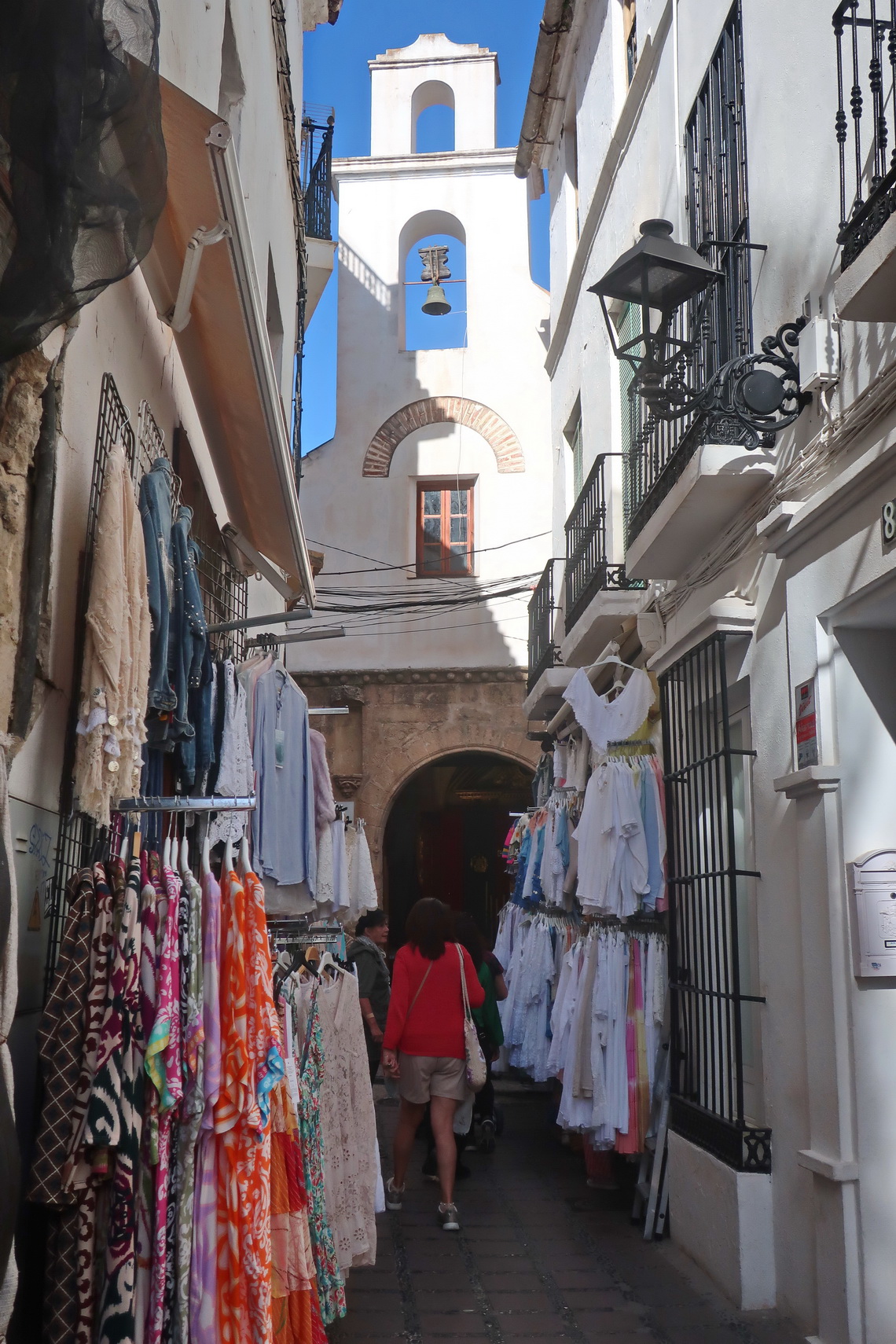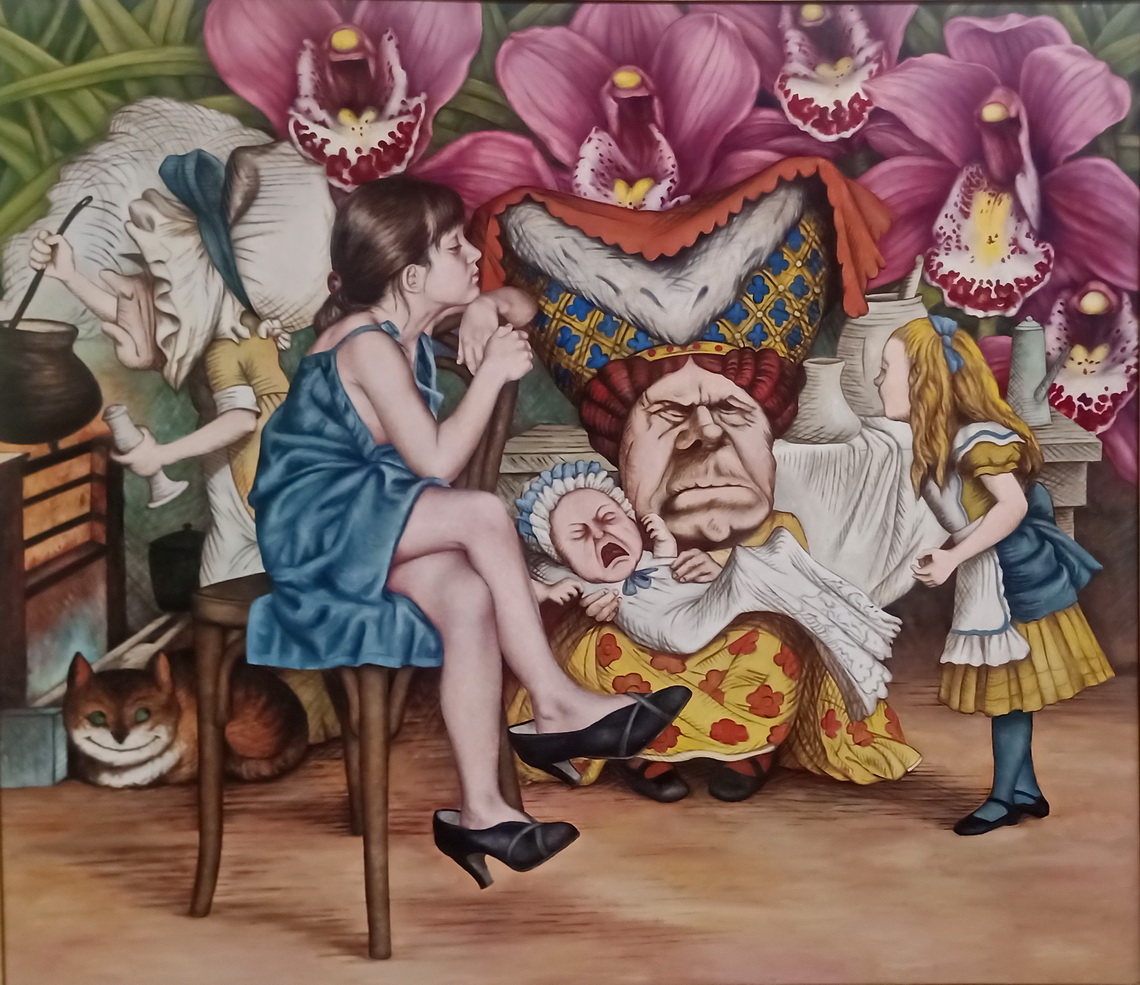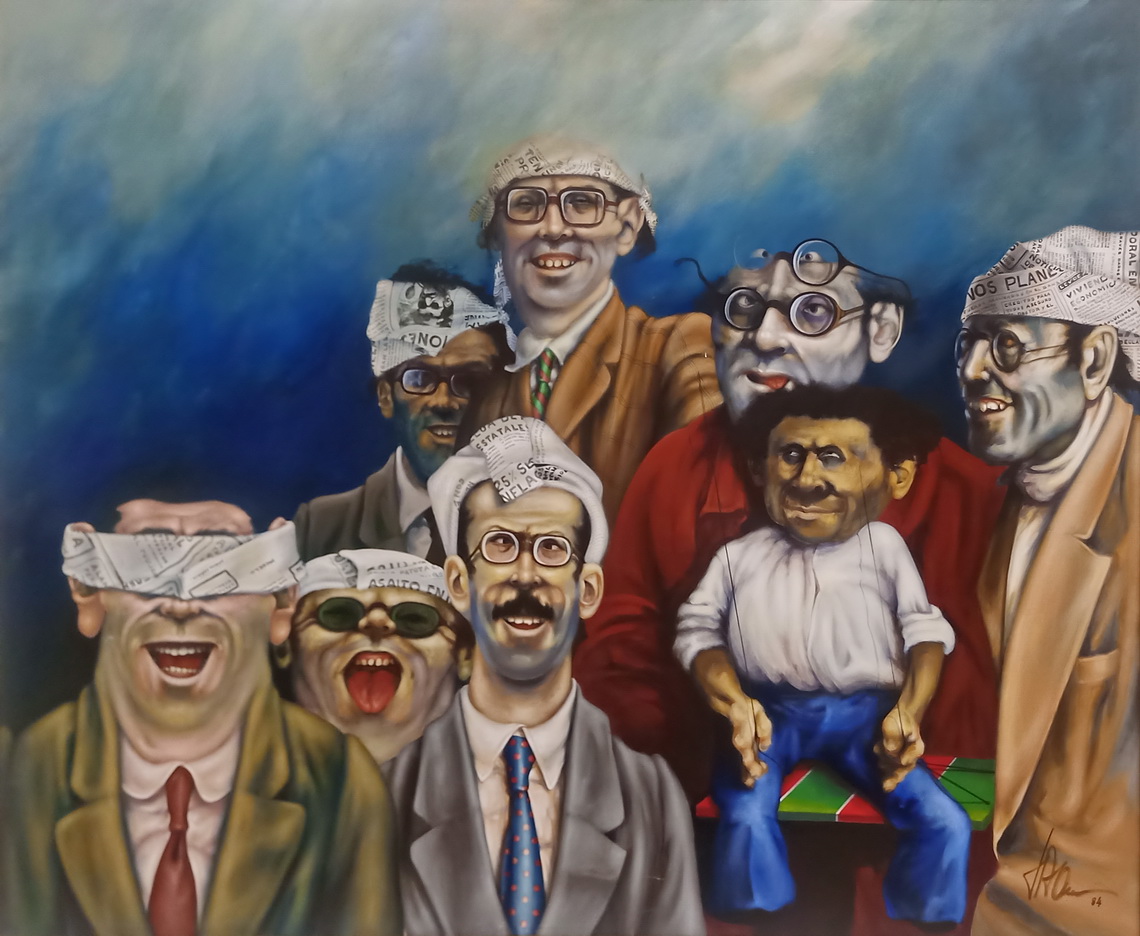 From Marbella we continued to Ronda and its mountains - this is another story.
For more pictures, please click here
For a map of our itineraries, click here
To download our GPS coordinates file of Spain, click here