Majestic Nevado del Tolima is with 5215 meters sea-level the second highest peak of the Cordillera Central in the middle of Colombia, a perfect volcanic cone adorned with a glacier on its top with enormous mass of ice and snow. Full mountain equipment like crampons or rope is essential to achieve the summit. Its access is relatively easy but very long because all possible useful starting points are low, around 2500 meters sea-level.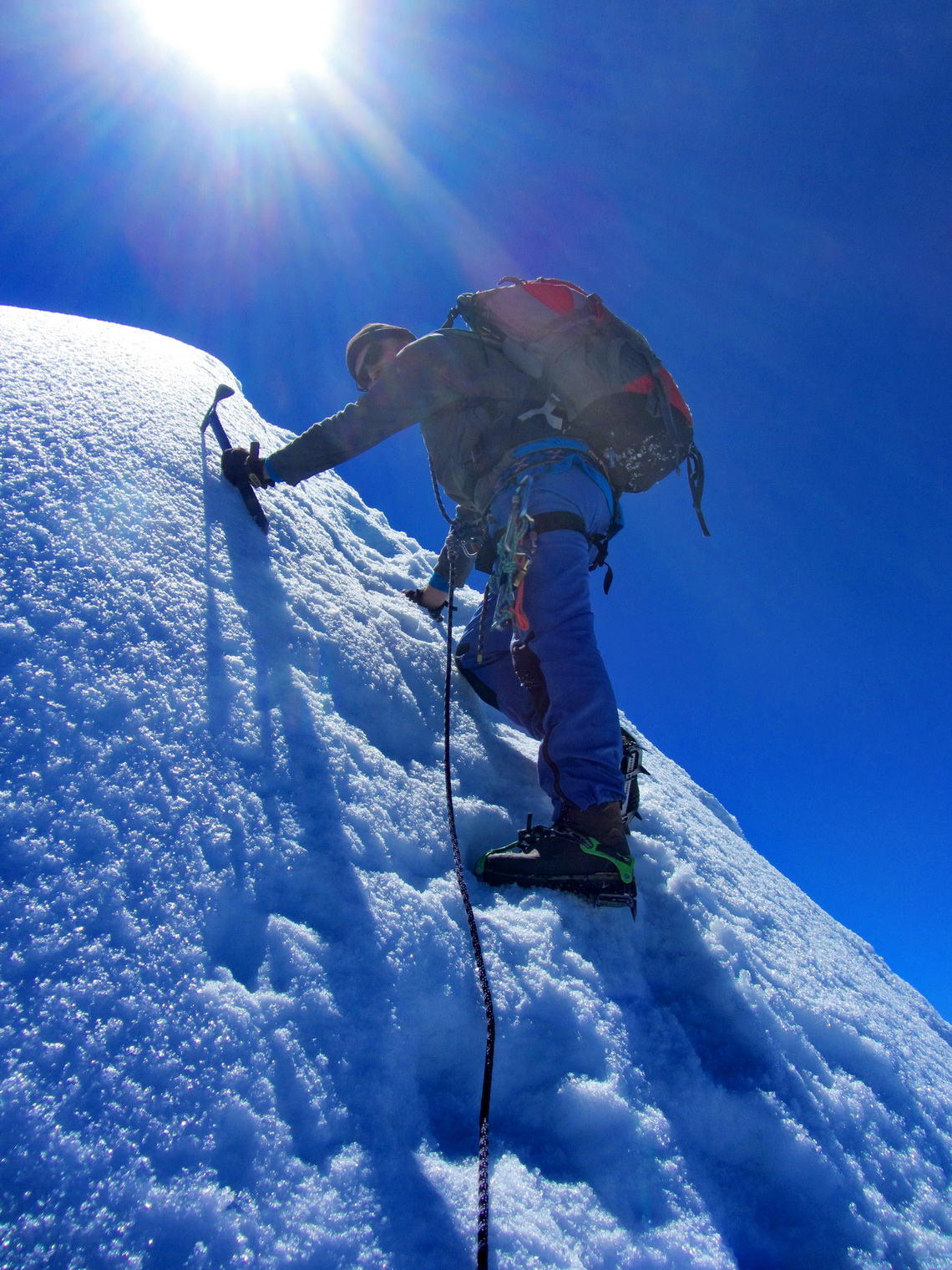 Between the Ecuadorian border and the Parque Nacional Los Nevados with Nevado Tolima are the Farallones de Cali, a wonderful mountain region close to the huge metropolis of Cali. They are part of the western Cordillera Occidental of Colombia with peaks up to approximately 4000 meters sea-level.
We came to the Ecuadorian / Colombia border in the early afternoon of January 7th 2014 and we had to line up into four different, long lines until we had our stamps and papers for the car. Besides patience everything went smooth, we and our car got 90 days permission for Colombia. But it was already dark when we came to the first town Ipiales and we slept in front of a Police station.
On the next two days we drove the incredibly winding Panamericana up and down with a lot of rain. To find a secure place for the night in a little village we asked Military which was present nearly everywhere. They were very friendly and lead us to an elderly Lady, who allowed us to stay in front of her house. Nearby we had our first dinner in a Colombian restaurant - delicious! 
Also in the colonial beautiful town Popayan a constable helped us to find a secure good place, on a roundabout opposite to a Police station (GPS coordinates: N2 26.747 W76 36.230). What a surprise: The 4 Grains de sel from France were already there, see their nice webpage here. We had met them already several times in Argentina and Ecuador. We had a lot of fun and they fed us with a lot of useful information - Thank you so much, Morgane, Hugo, Lukas and Philippe.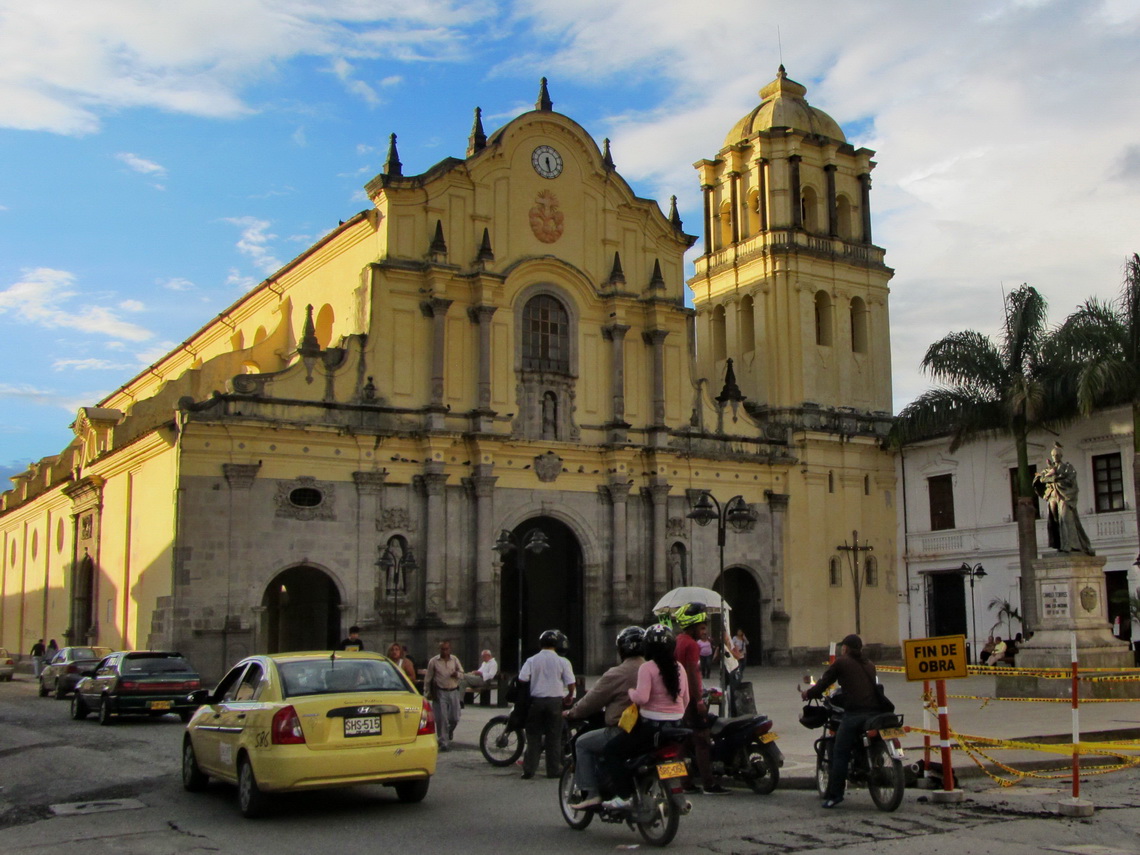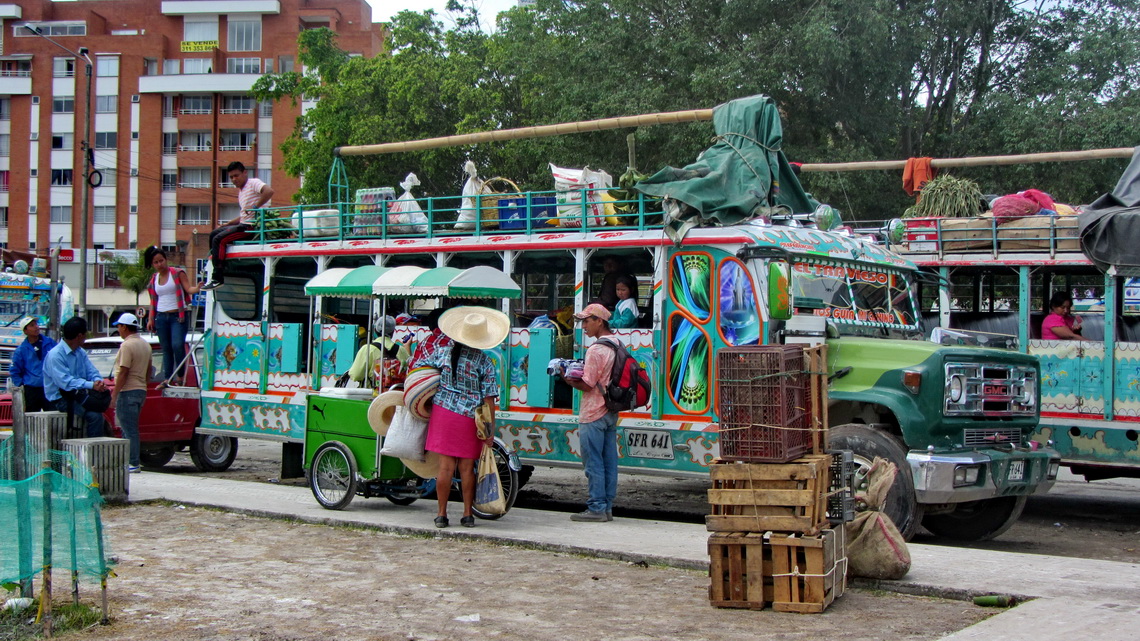 The 20 kilometers side road to the little village Pance in the heart of Parque Nacional Natural Farallones de Cali is quite steep but paved mainly. Only the last 5 kilometers are dirt but no big deal with our car. In Pance we found the excellent campsite Farallones de Cali including swimming pool and sauna, managed by Adriana and Ramirez (GPS coordinates: N3 19.708 W76 38.332).
Our idea was to stay one or two nights there but finally we left after six days. It was so beautiful and there was much to do, for instance: We explored the valley behind our camping, we climbed up Cerro Trueno (1969 meters sea-level) and Pico de Loro (2821 meters sea-level).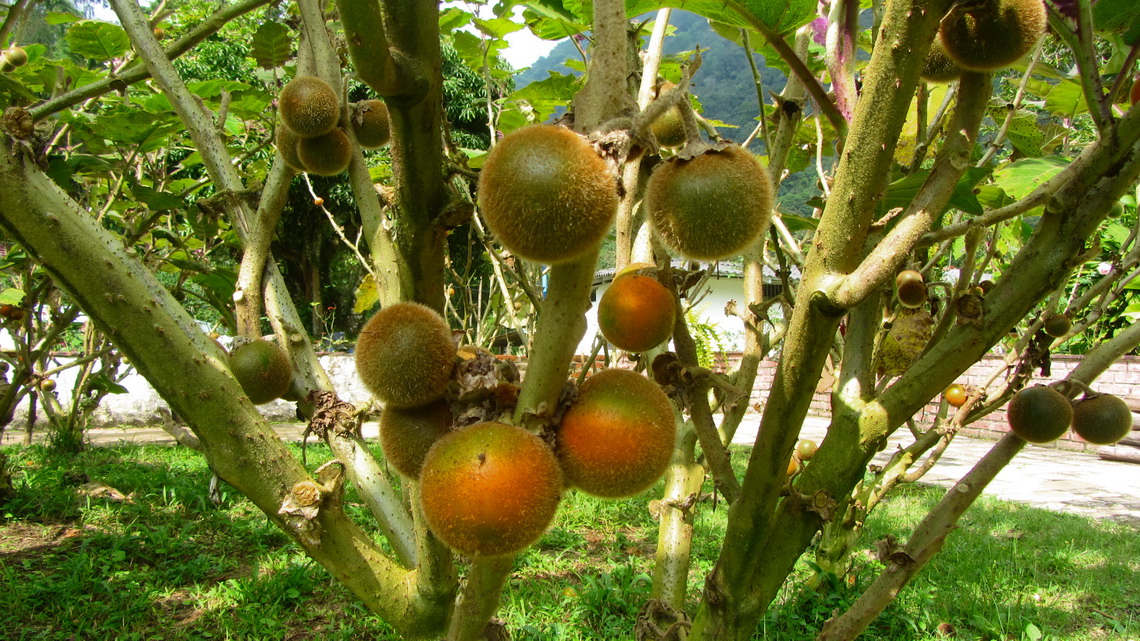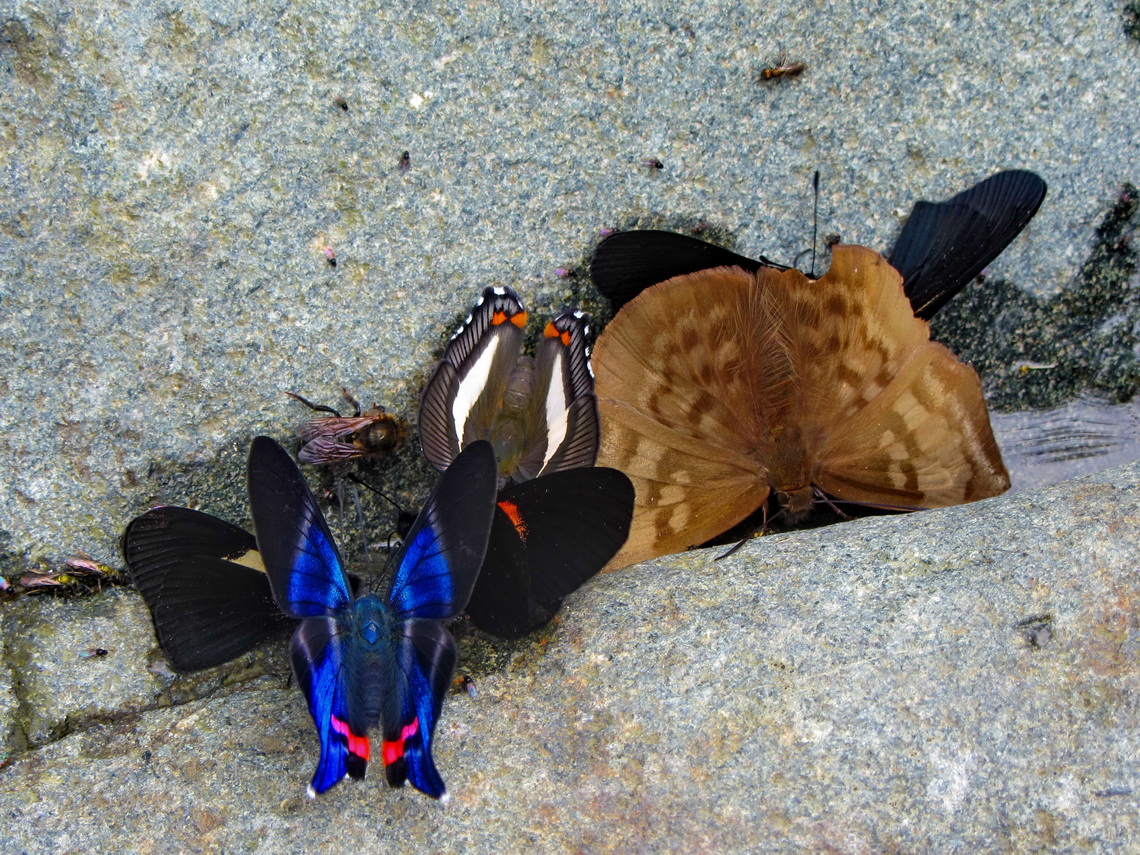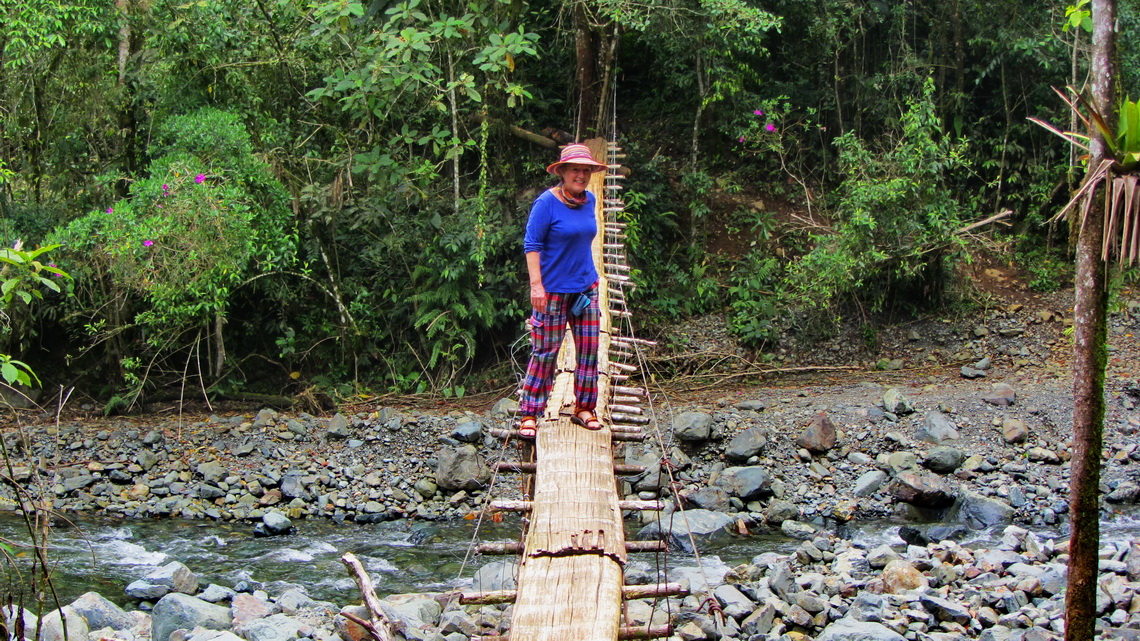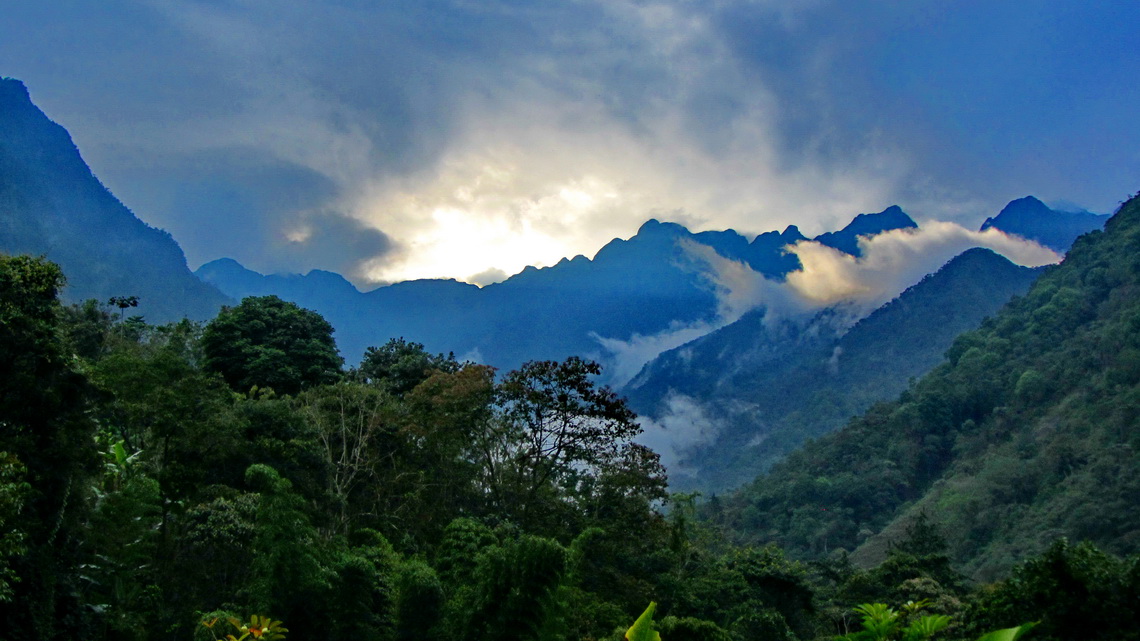 The superb hike to Cerro Trueno is approximately half a day. It is the peak with a flag opposite of the valley of Pance. From the campsite go 5 minutes down to Pance and turn left, northwards and walk the valley up few hundred meters. Turn right at N3 19.864 W76 38.134, go through a gate and follow the way up the slope to a saddle (GPS coordinates: N3 20.158 W76 37.890). Continue the path right (eastern direction) to a bifurcation at N3 20.067 W76 37.694. There head right southeastwards to the summit of Cerro Trueno (N3 19.858 W76 37.545, 1969 meters sea-level) who provides marvelous views. This track is included in the GPS coordinates file of Colombia.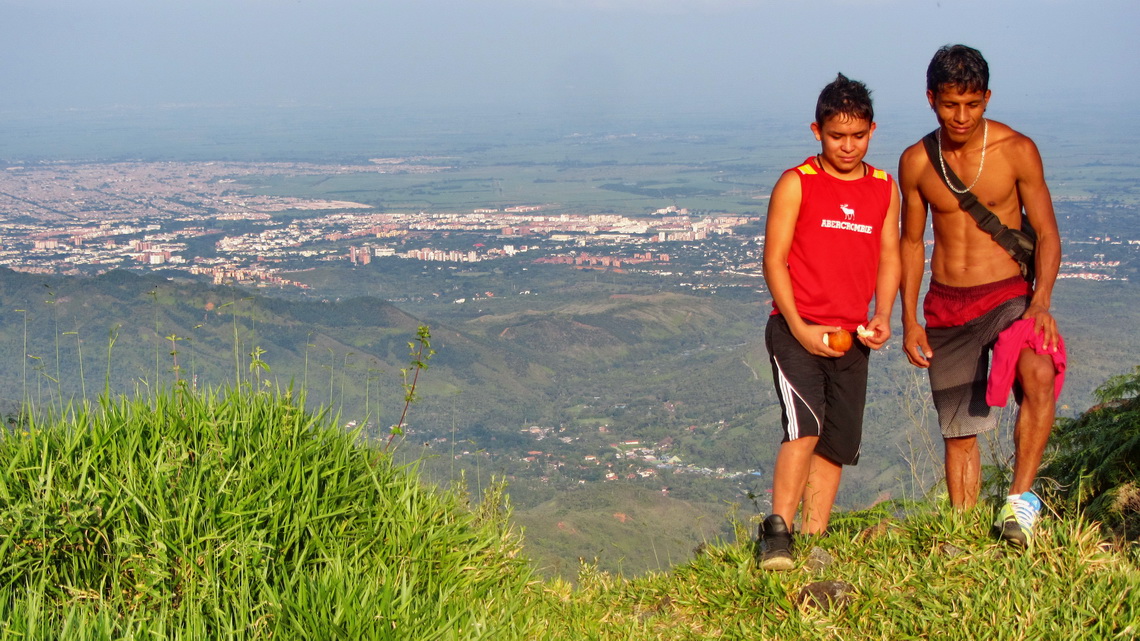 Pico de Loro is a nice but exhausting trip for a long day through dense and lush jungle. Only the last 20 meters are rocky with stunning views. Like on Cerro Trueno go to Pance, but head left there and continue the road down into the valley to the first hair-pin bent (approximately 500 meters) to N3 19.481 W76 37.881. Turn right and hike up the valley, pass the official entrance of the national park (N3 19.093 W76 38.263, parking space for cars) to a bifurcation at N3 19.040 W76 38.299. There go left under a fence (southeast) - do not continue the valley! Take always the right southern way on the next two forks (N3 19.004 W76 38.270 and N3 18.982 W76 38.269). Now it is around one hour to a barn with a sign Zona Wifi Pico de Loro (N3 18.692 W76 38.298). We did not double-check the Wifi. Some younger people stayed the night in the barn. From there it is more than three hours via a steep and muddy trail to the 2821 meters high summit (N3 18.049 W76 38.952). We found fresh water at N3 17.934 W76 38.813, one hour below the peak. This track is included in the GPS coordinates file of Colombia.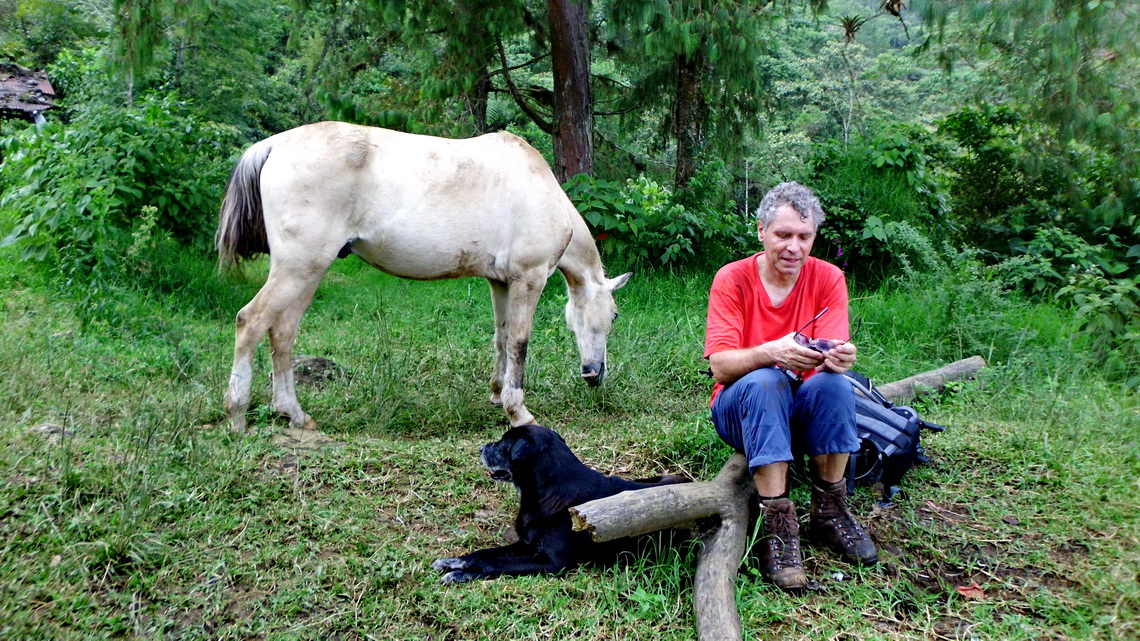 Thanks to the 4 Grains de sel we found a parking lot in the center of the city of Buga, approximately 50 kilometers North of Cali. Its friendly owner Carlos welcomed us warmly and permitted us to spend the night there (N3 54.108 W76 18.132). In Colombia Buga is a famous place of pilgrimage and we could enjoy its evening life.
Gigantic Nevado del Tolima is a dream of a mountain, a symmetric cone totally freestanding with a huge glacier on its top. We chose the long way from Cocora to its top, from 2400 meters sea-level to 5215 meters. This route is called El Gusano, the worm because a rock close to the tops reminds of a worm. Cocora is accessible via a good and paved road from the village Salento. It contains of several restaurants, two campsites and many horses. The second campground Donde JuanB on the valley up is the better one, e.g. Wifi is available (N4 38.302 W75 29.245). Here we parked also our car for six nights, when we were in the mountains. On the weekends a lot of Colombian tourists are coming to Cocora for horse riding and eating.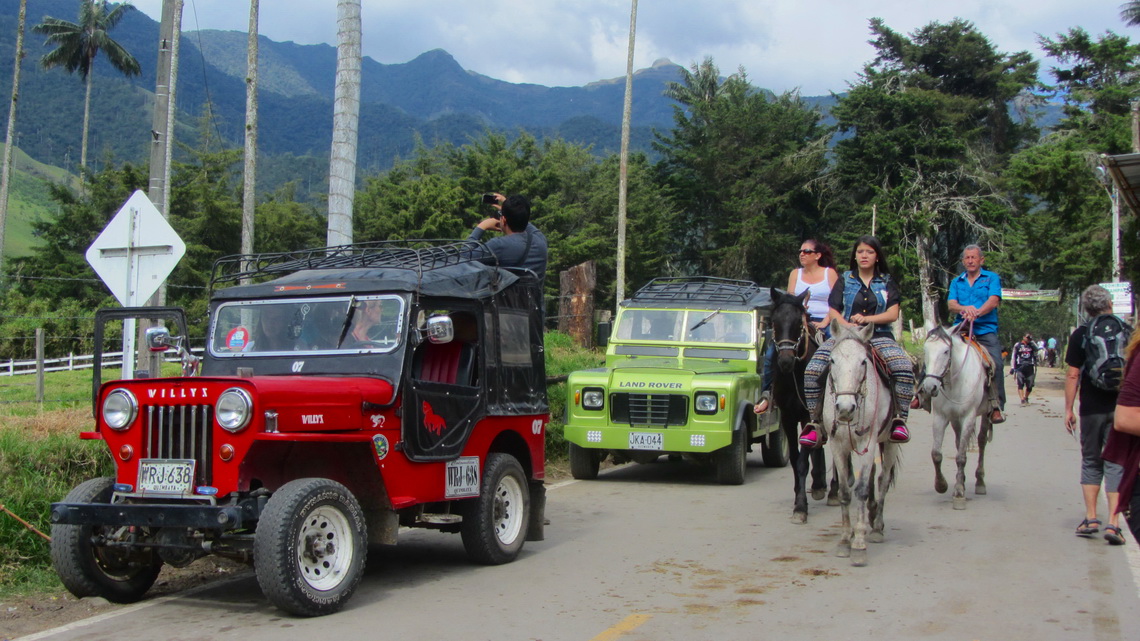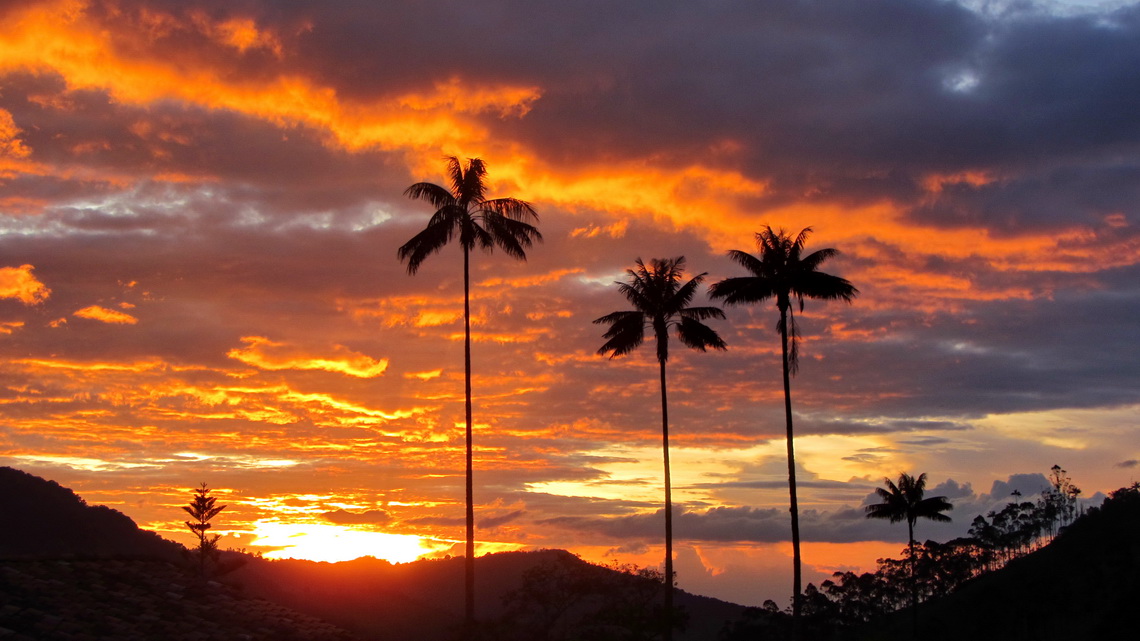 We took a horse for our equipment for the first day to the 3720 meters high Hacienda Aquilino, an endless 9 to 10 hours trek (GPS coordinates: N4 39.750 W75 23.785). There Astrid, Ersain and Johan welcomed us with open arms. Astrid cooked a tasty dinner for us and we camped in front of their house. On the second day Johan brought our equipment with another horse to the campsite Las Cuevas (N4 41.337 W75 21.727, 3974 meters sea-level), a four hours hike. We spent three nights in this terrific camp. The way from Cocora to Las Cuevas is very well marked with signs every few hundred meters.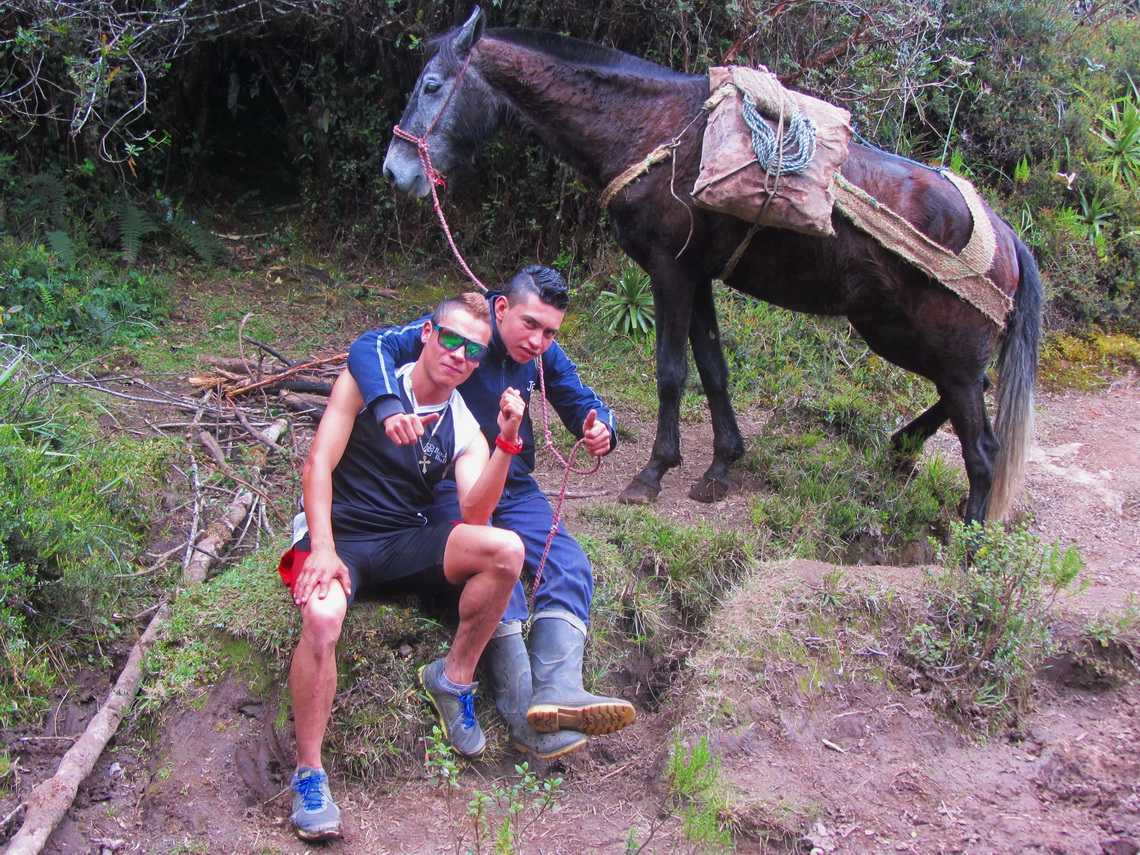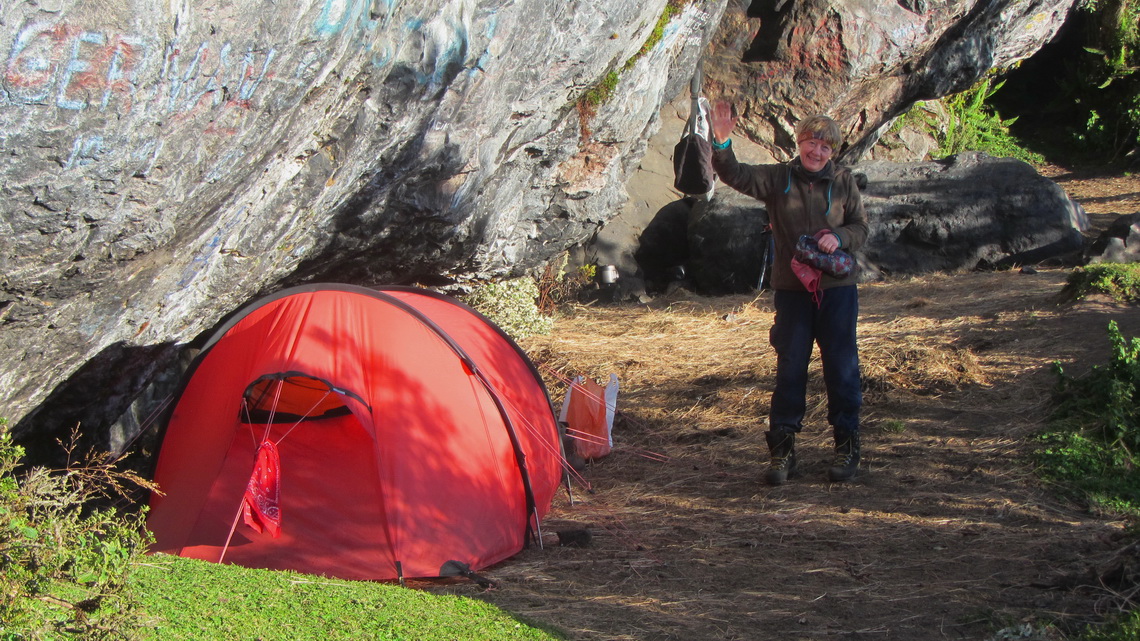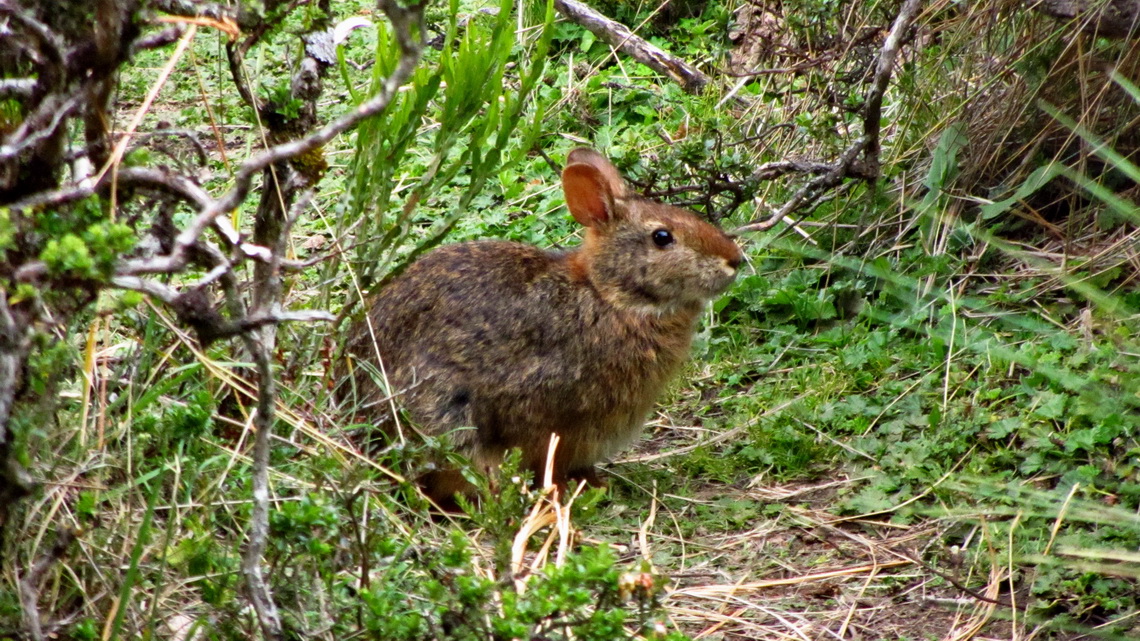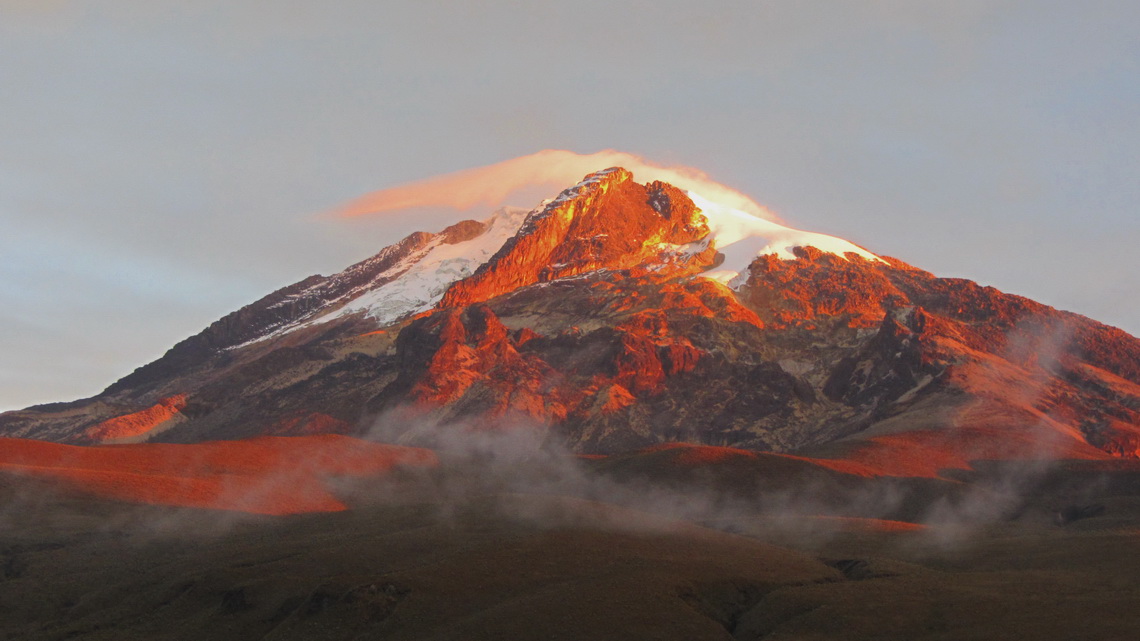 On third day we explored the way to the higher campsites El Cavalito (GPS coordinates N4 40.226 W75 21.022, 4333 meters sea-level) and Helipuerto (GPS coordinates N4 39.706 W75 20.359, 4795 meters sea-level), and hid some equipment between these camps. Due to the fact that there was no water on these camps we decided to try the summit from the La Cuevas campsite. Consequently we wake up at 1:30AM and started the long ascent one hour later in the darkness with a little moon. The track was good and clear up to Helipuerto. After we detected many signs made by stones through the wall to the glacier with different directions. Fortunately daylight came soon. This wall requires some easy climbing and attention due to falling rocks. We scrambled up a band instead of the dangerous valley.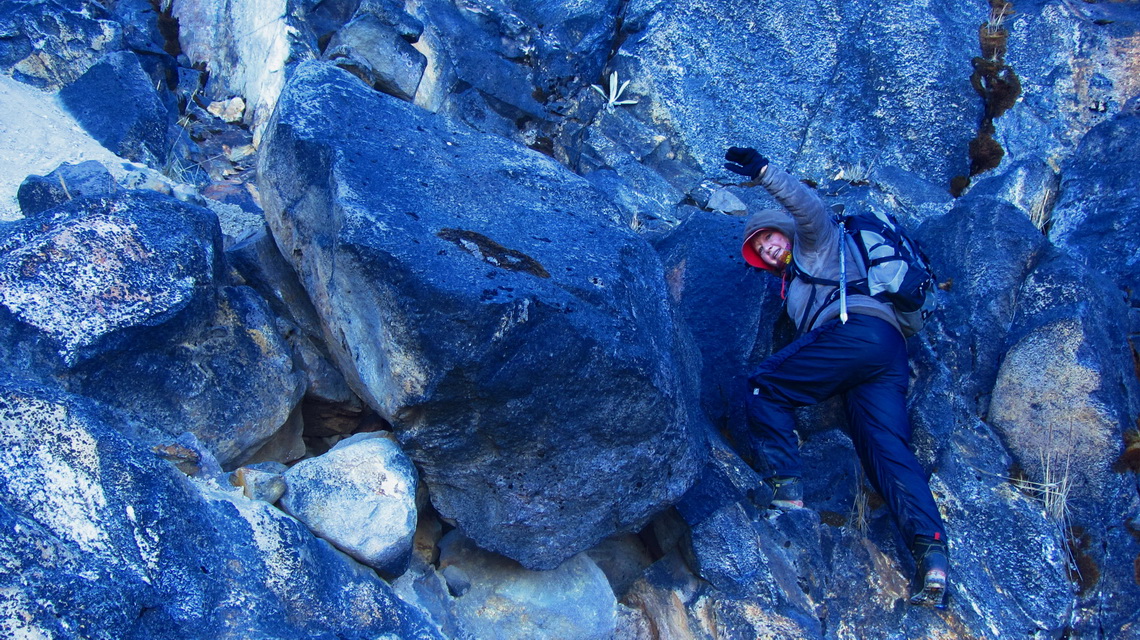 After a false approach to the glacier we entered it at N4 39.620 W75 20.175, 4978 meters sea-level. The first half an hour was an easy hike before a steep section an a ridge came, see first picture of this article. Impressing ice falls and crevices were on our way. After the ridge we arrived soon on the broad and flat summit of Nevado del Tolima (GPS coordinates: N4 39.540 W75 19.782) at 9:30AM. We were totally alone, also during our descent - a magical mountain experience. This track is included in the GPS coordinates file of Colombia.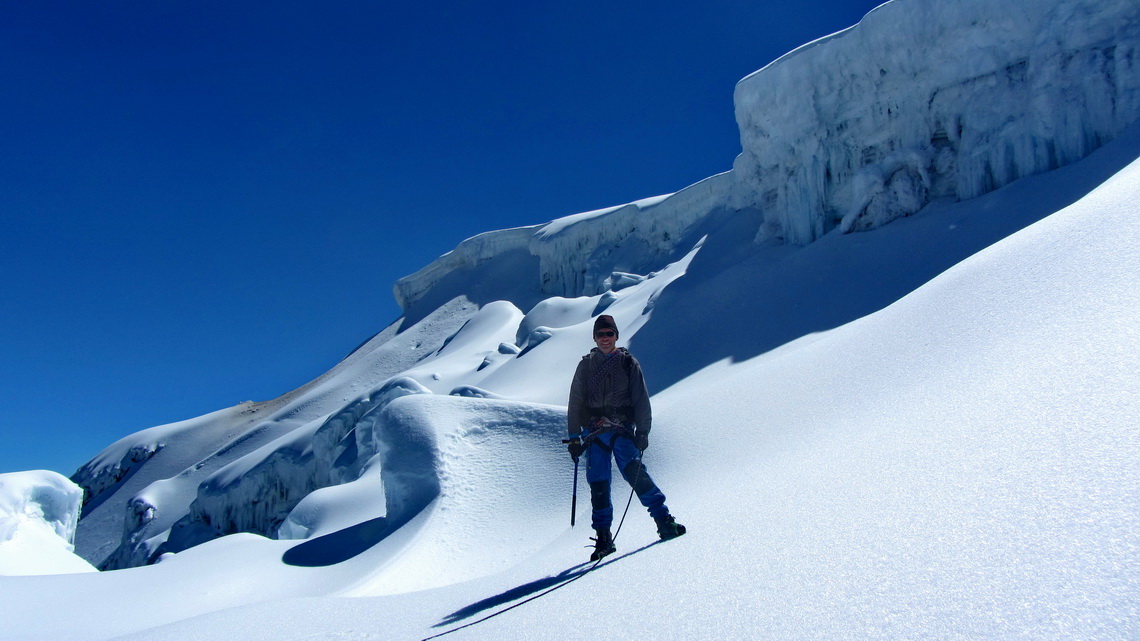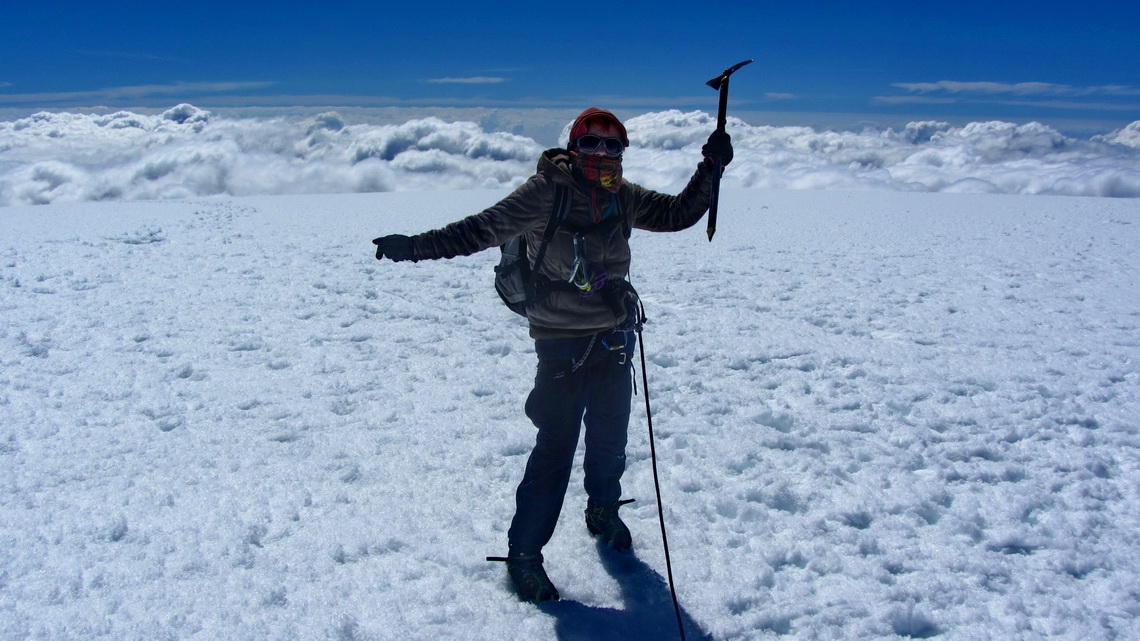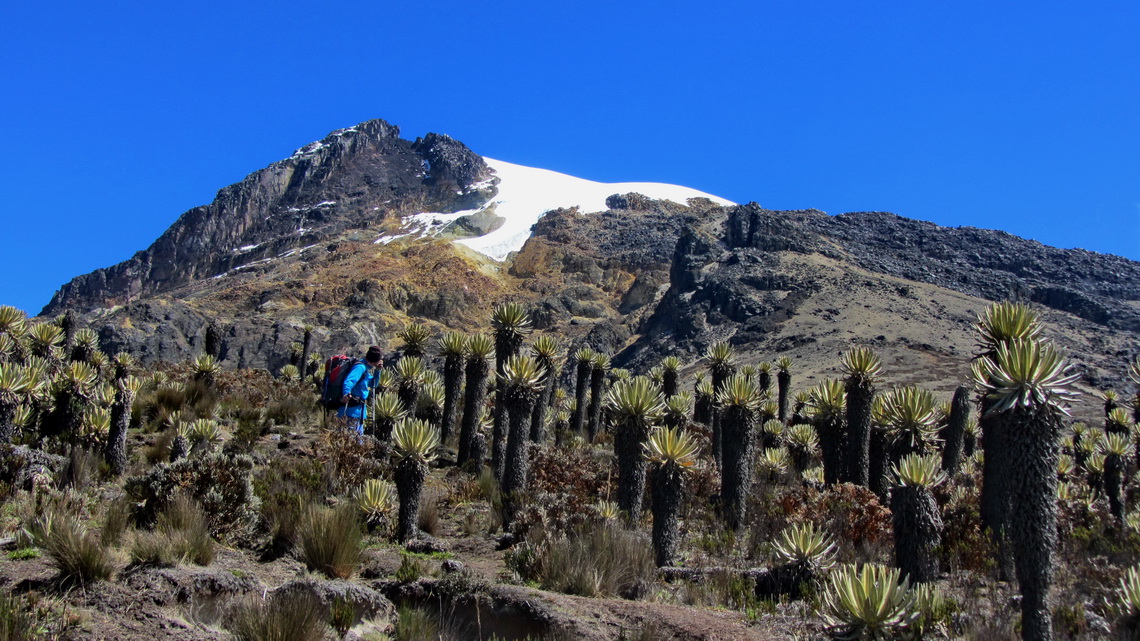 When we came back to our tent we had a weird feeling about our stuff but everything was in place. Also the food was untouched, which we hanged on a rope under the rocks to secure it from animals. On the fifth day we decided to take our tent and hike to the hot springs Termales del Cañon. A well marked trail leads in approximately four to five hours to them. We hid our mountain equipment and stored some food for the next days on the rope again.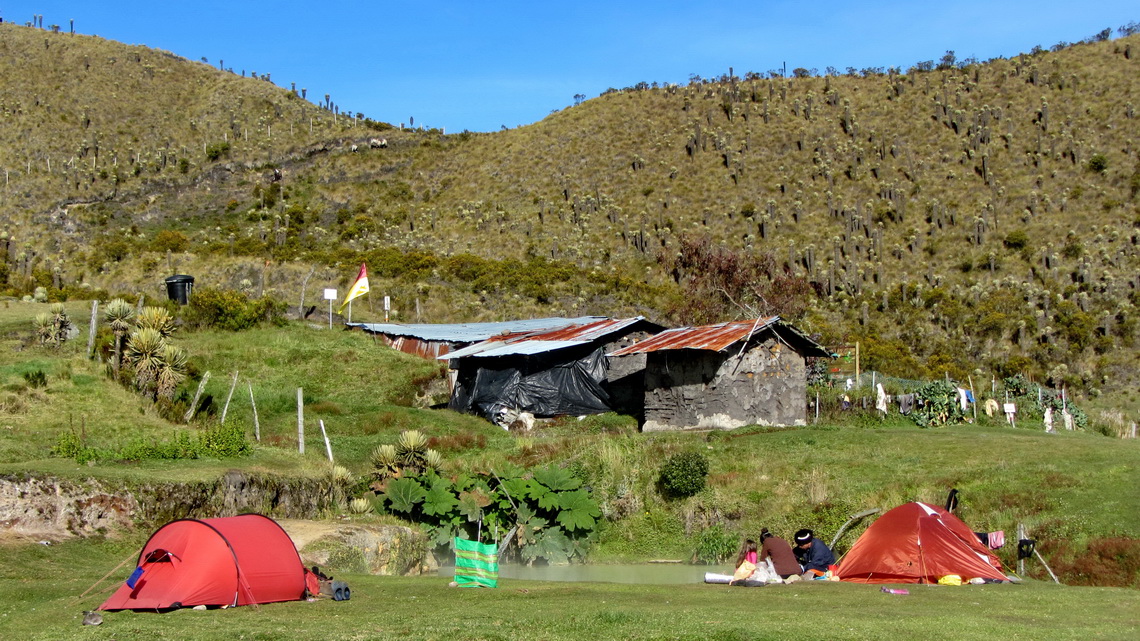 The water of the hot springs were heavenly. But when we came back to the campsite Las Cuevas in the late afternoon of the sixth day our food had been disappeared. Apparently somebody had been in urgent needs of something to eat. We made the same experience in Brazil on Pico de Bandeira, see its article. We had nearly nothing to eat, thus we continued now with heavier backpacks including our mountain equipment to the Hacienda Aquilino. Johan cooked us an excellent dinner and we could place our tent in the entrance hall because it started raining.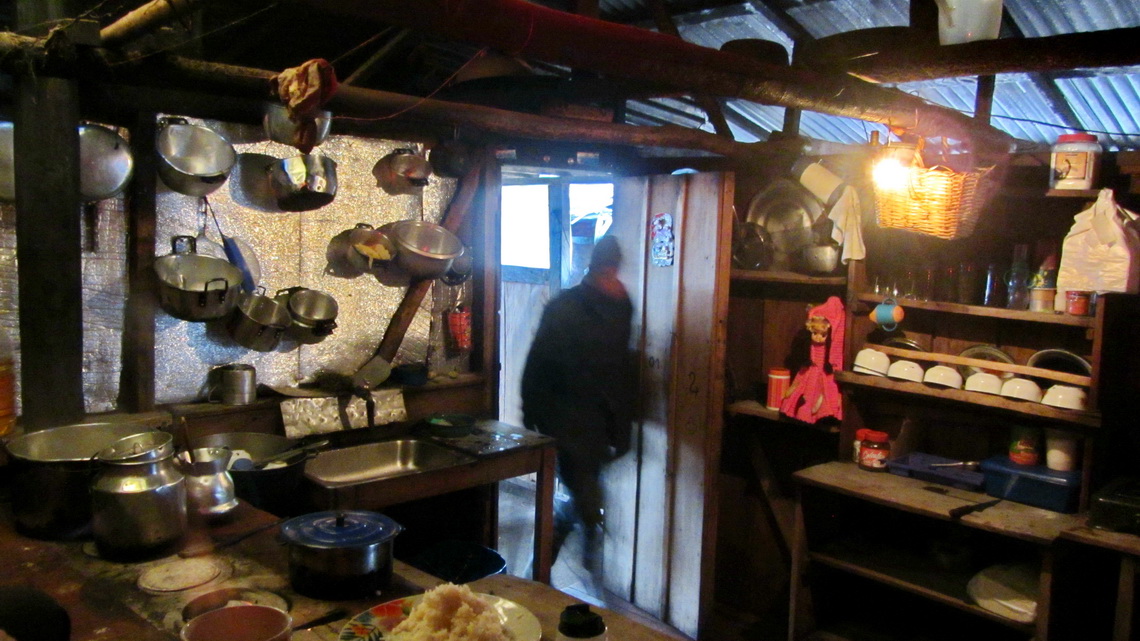 Early next morning we started the long way back to our car. After half an hour it rained. After one hour it was pouring like hell. Our backpacks became heavier and heavier because they were soaked with water. The path became extremely muddy and slippery. We had to remove our shoes to cross a huge river which had been a little runnel six days ago. In the late afternoon the rain stopped for several minutes that we could eat something. Unfortunately Marion felt on her left knee few hundred meters before we came to Cocora. It was almost dark when we arrived at our car.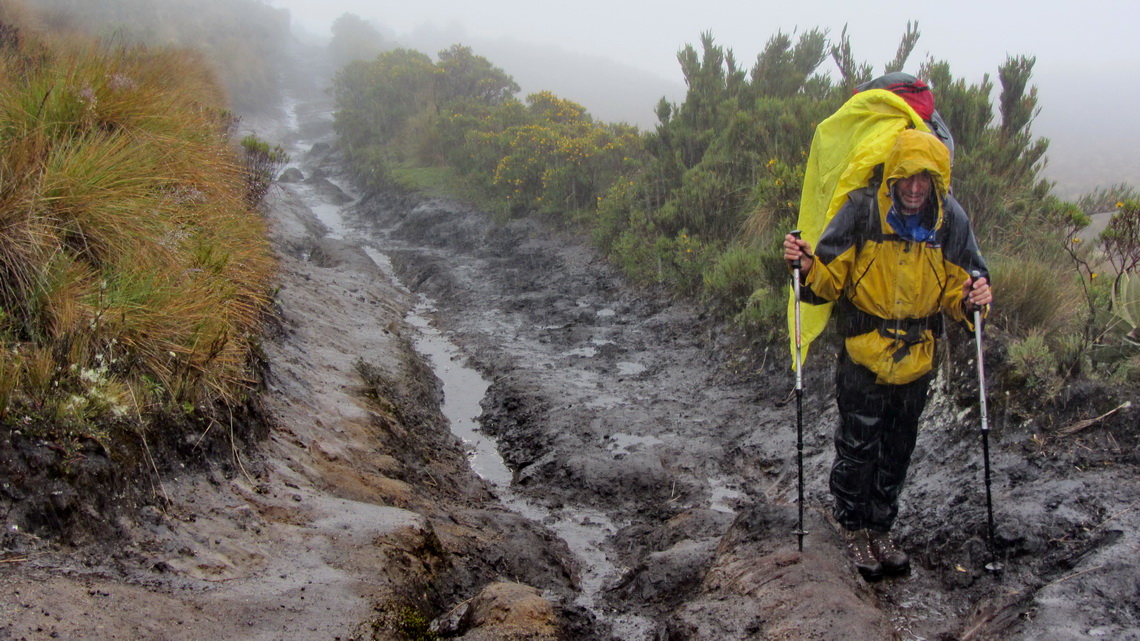 On the next day washing our dirty equipment and clothes was the target. In the afternoon a couple from Munich and another one from Vancouver (also Germans) came to the campground. Together we had some fun and enjoyed the tasty dinner - fresh trouts in the restaurant.
After visiting the marvelous Hacienda Guayabal with its nice people (see next article) we wanted to see also the other side of the Parque Nacional Los Nevados with deadly Nevado del Ruiz, which is with 5325 meters sea-level the highest point of the Cordillera Central. A medium eruption of this volcano had killed more than 23,000 people on November 13th 1985. The problem was melting ice of the huge glacier on top of Nevado del Ruiz which had caused an avalanche of mud and water. The town Amero had been completely destroyed.
Officially this mountain is closed but literature shows that there some other secondary peaks to climb up: But when we came into the national park we had to pay hell of money and we got a guide who came into our car. He ensured us that the street is good, but this was nonsense. Our car could not manage the steep sandy slopes, thus Marion stayed in the car and Alfred wanted to hike the road up - No permission from our guide. Alfred had to go with other travelers in their already fully occupied Range Rover. Just two kilometers to the beautiful Colombian moon valley. No further access was allowed. This was pure daylight robbery!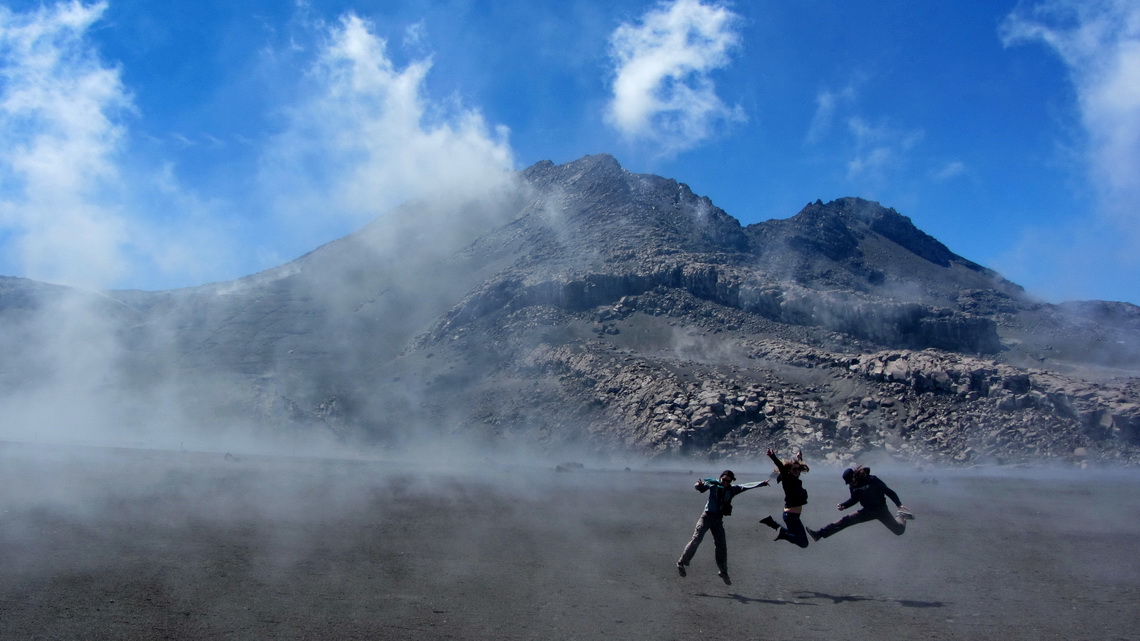 But in general we love Colombia after staying there for four weeks. People are very friendly, the climate is pleasant, the streets are good, the restaurants (also cheap ones) serve delicious food and the living costs are acceptable. It has the best signalization in South America so far and its is clean, very clean for Latin America, e.g. nearly no garbage on or along its roads.
A good street map for Garmin GPS is downloadable under www.colrut.com. Outstanding are the topographic maps for hiking including contour lines from openmtbmap.org. The way from Cocora to the hot springs Termales del Cañon is shown precisely, our ascent to Nevado del Tolima is sketched.
We came back to southern Colombia beginning of April 2014, when we returned to Ecuador. On a gas station between Popayan and Pasto we met the German travelers Anne and Simon, which came with us some days and spent two nights in our guest dormitory in the second floor of our car. We had so much fun together - Thank you very much Anne and Simon.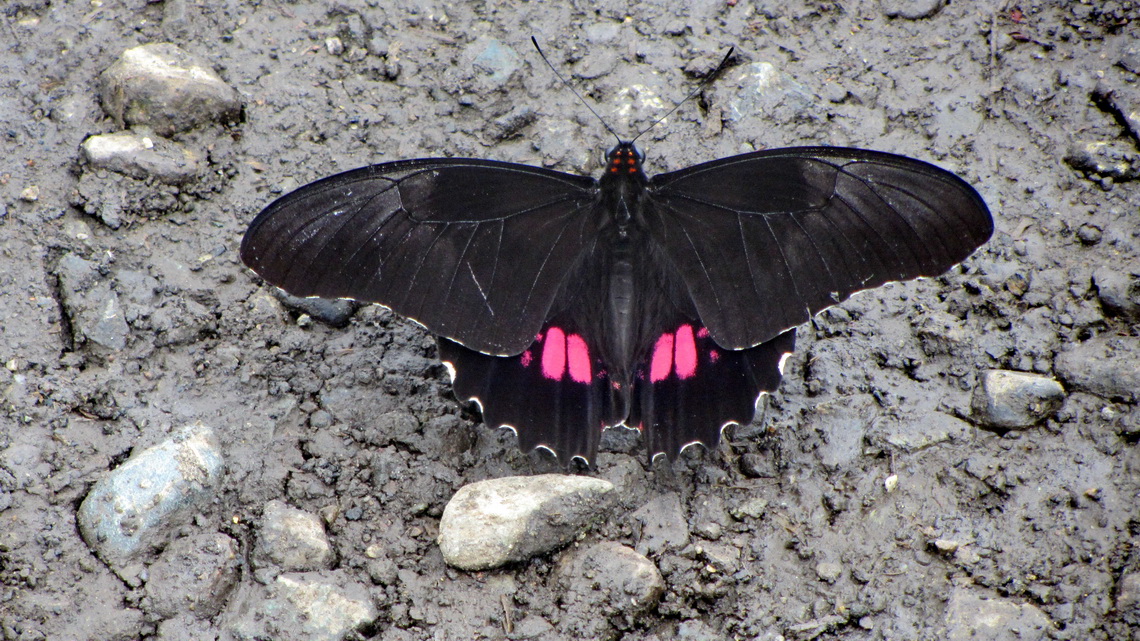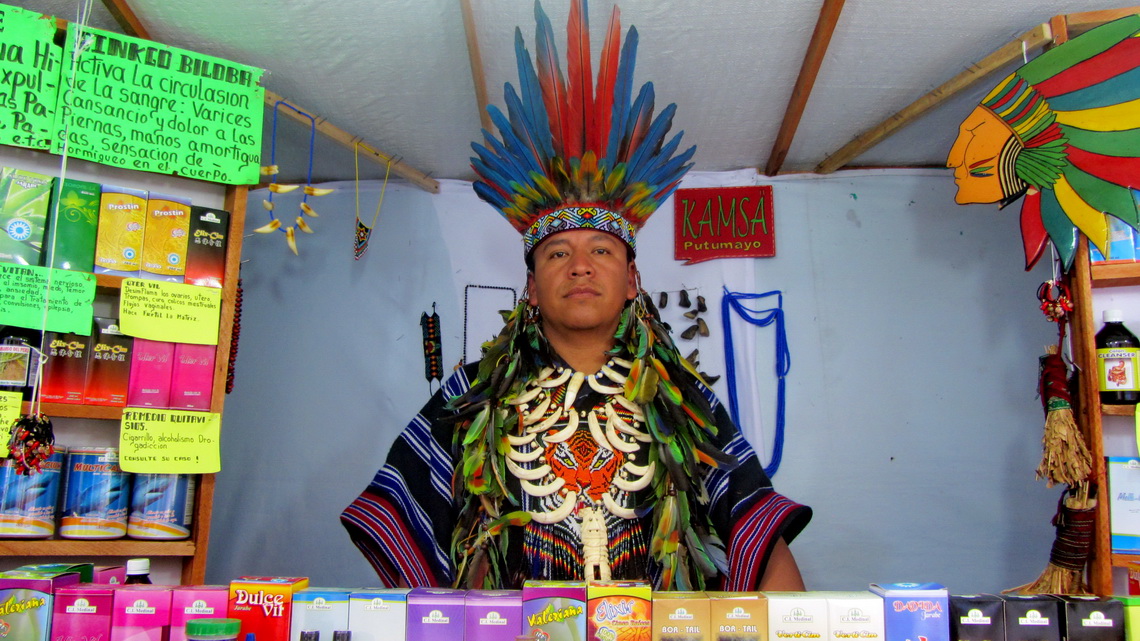 After Anne and Simon left we visited the impressive monastery Sanctuario de Las Lajas on the Ecuadorian border situated in a marvelous environment. What we surprise - suddenly Anne appeared on the convent, too. We met her a third time two days later in Ecuador, on the campground Sommerwind of Patricia and Hans-Jörg in Ibarra.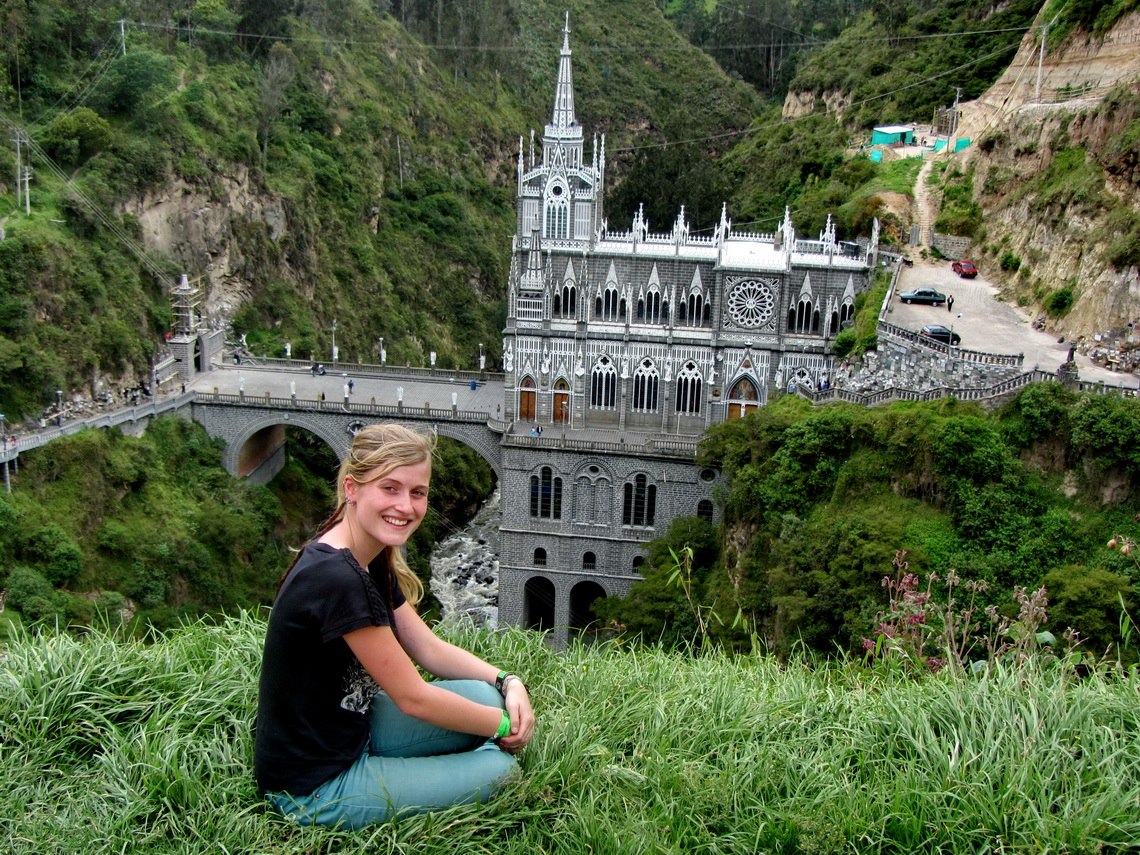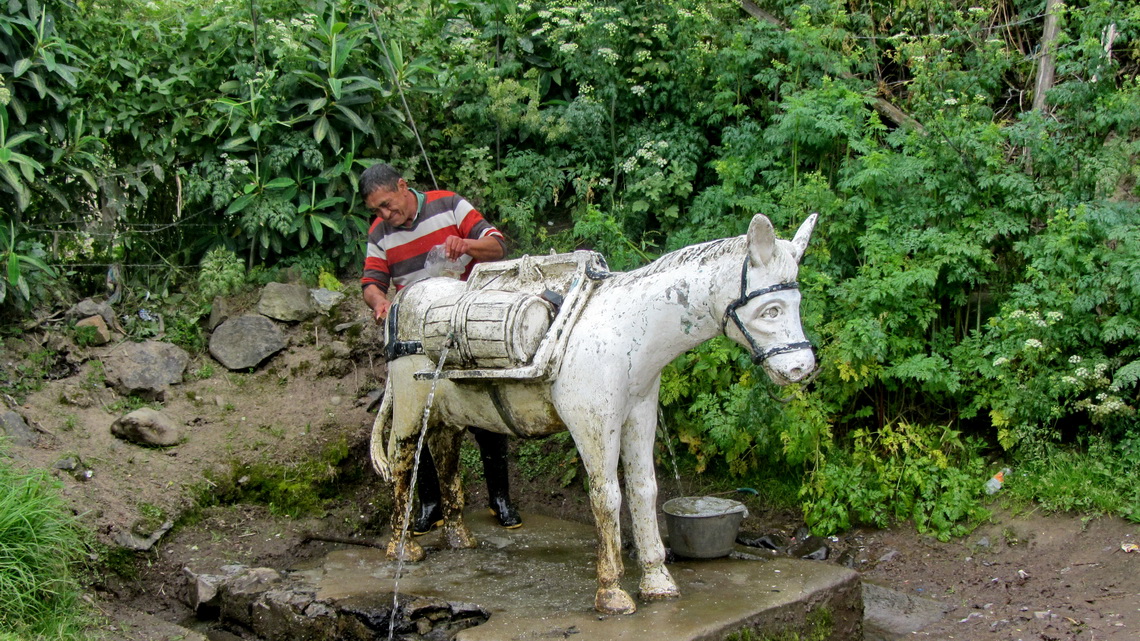 For more pictures, please click here                For a map of our itineraries, click here
To download the GPS coordinates, click here