Thursday, 12 June 2014 18:38
The sunny and hot Caribbean cost around Santa Marta is a terrific part of Colombia with amiable people, stunning beaches, snowy mountains, lively towns, incredible nature and a lot of history.
The Caribbean cost is the major tourist destination in Colombia with countless domestic and foreign visitors. Its infrastructure is pretty good developed. We hurried by plane in a rush to Santa Marta because we wanted to see the carnival of its neighbor city Barranquilla. Colombian people claim that this is the second biggest and most important carnival of the continent after Rio's.
In the early morning of Saturday March 1st 2014 we took one of the first public buses from Santa Marta to Barranquilla for little money. Accommodation costs are crazy in Barranquilla during carnival. We found a reasonable spot between the expensive galleries to watch the famous parade without any costs. Immediately we were welcomed by local people, fed with delicious food and heavy drinks, and sprinkled with white foam. When the parade started two hours later is was a little bit cozy because it was very crowded.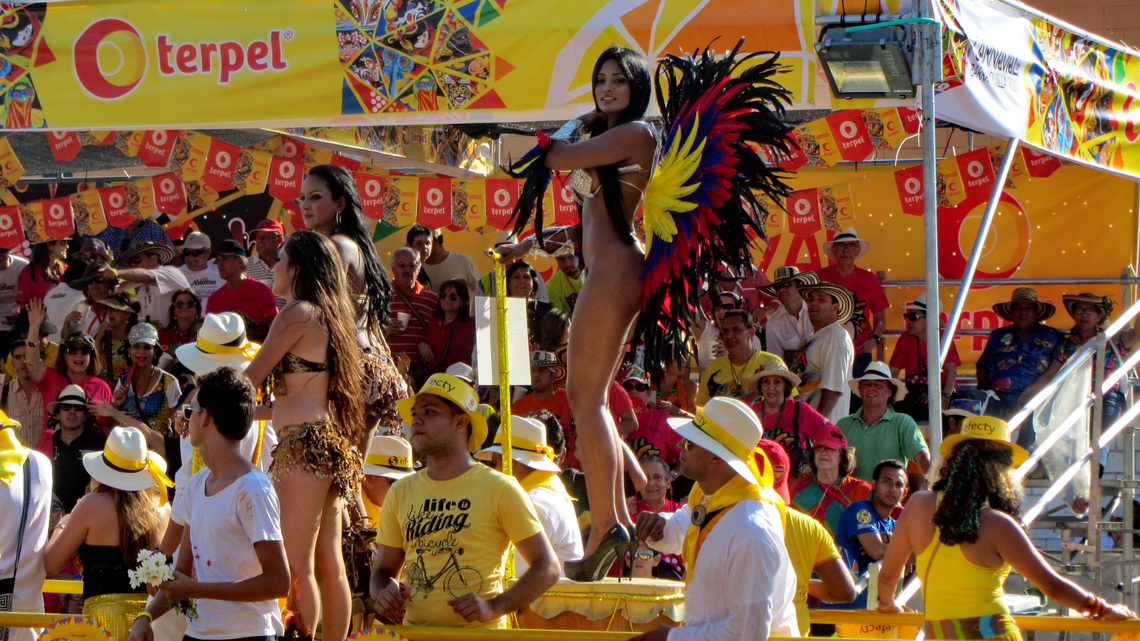 We were exhausted and felt a little bit dizzy when we came back to our nice hostel The Dreamer, an oasis in Santa Marta's bustling suburban Mamatoco. When we strolled around in the next evenings we were forced several times to drink and dance with proud people of Mamatoco, a really authentic and good carnival experience.
Santa Marta has a beautiful historic center with some colonial buildings and busy street bars. Papas rellenas - round balls made of meshed potatoes and filled with meat were our preferred dish with juices made freshly with exotic fruits like Lulus. The beaches in its quarter Rodrigo and the opposite village Tagnanga are worth to visit. But the beaches in the national park Tayrona are phenomenal with excellent snorkeling capabilities, if the waves of the Ocean permit it.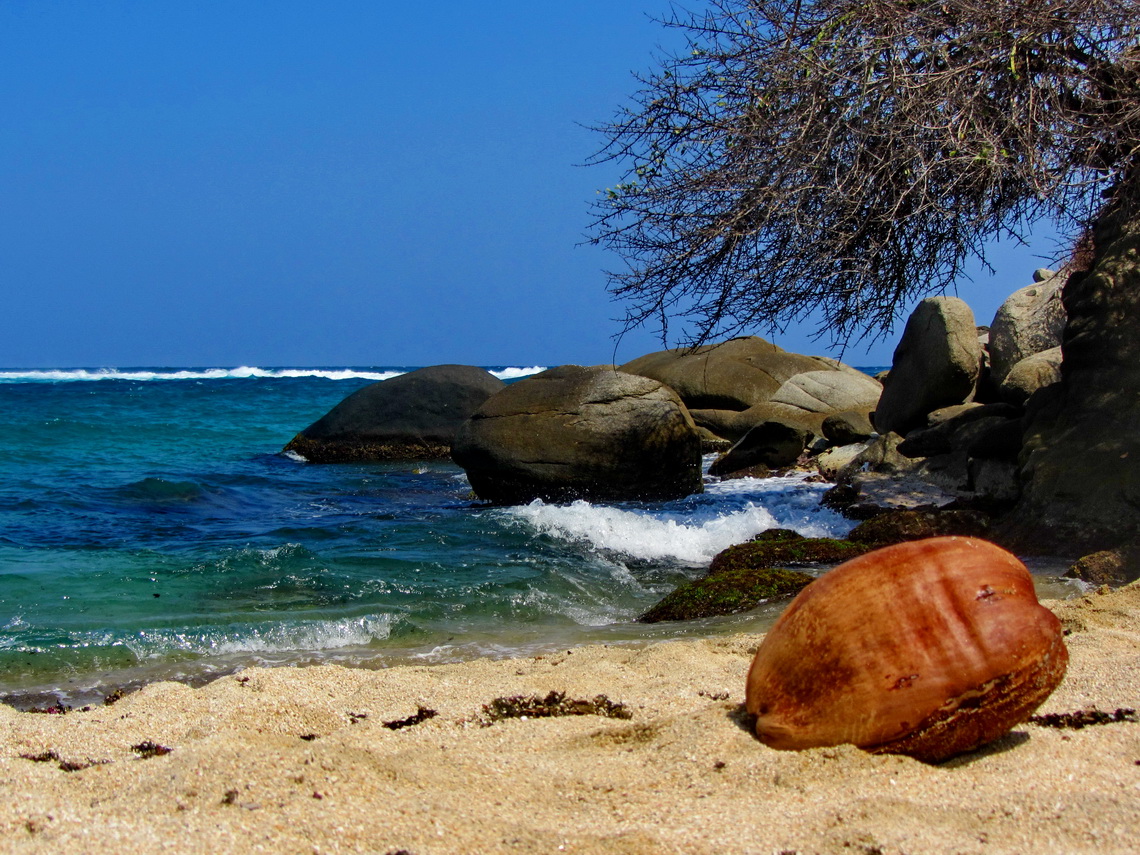 The entrance fee to the park Tayrona is relatively expensive but we stayed there five days with seeing any cars. After one hour walking from the main gate El Zaino we found hammocks for affordable costs close to the beach of Arrecifes, owned by a funny guy with the name Alfredo. Sleeping in hammocks is the best choice to feel the Ocean in the night and to avoid the mosquitoes.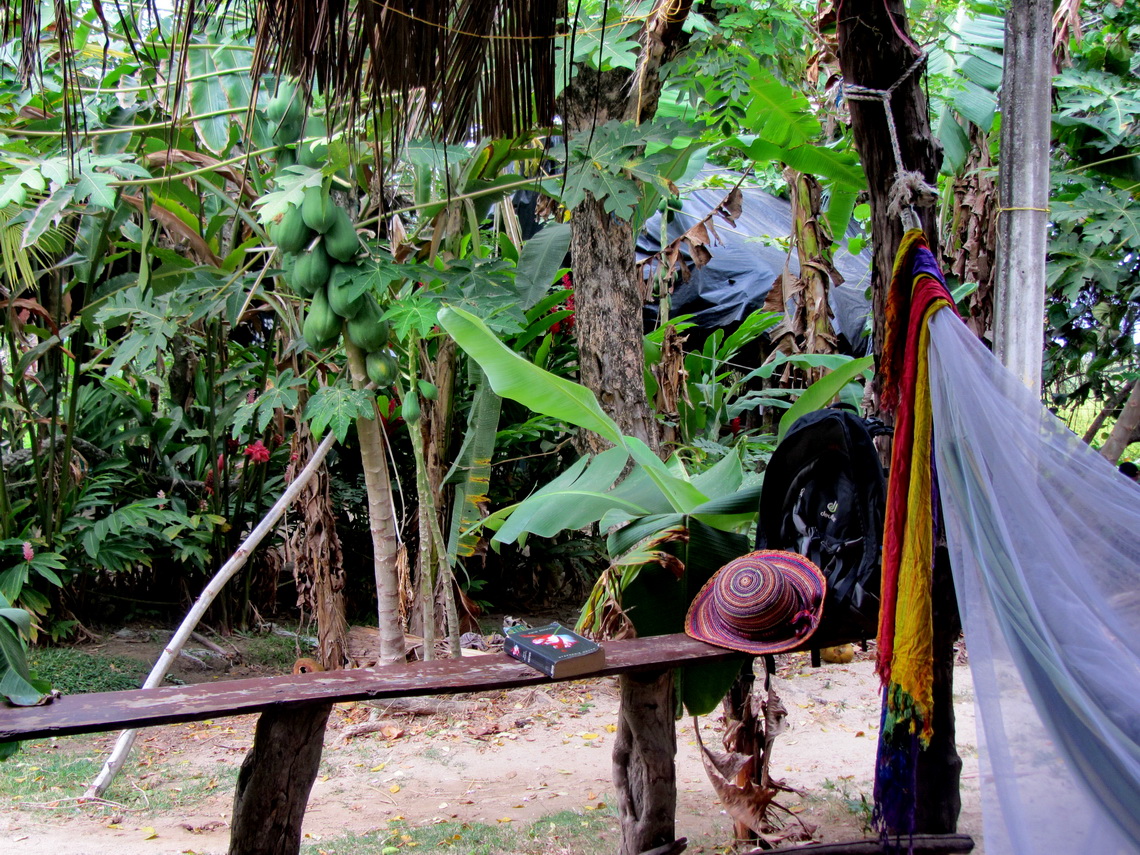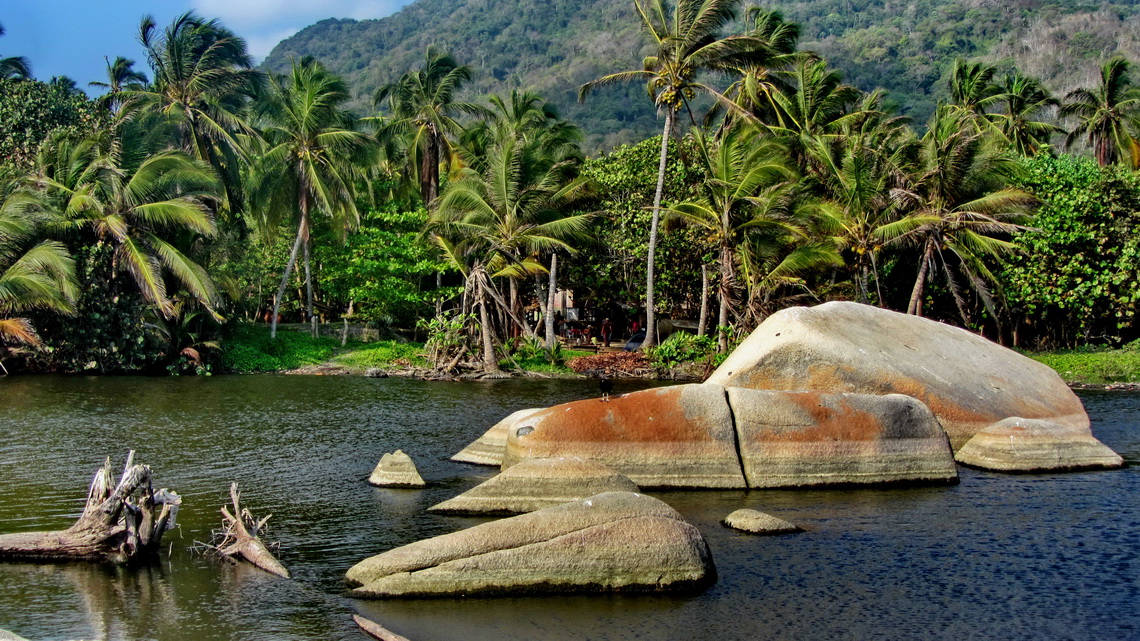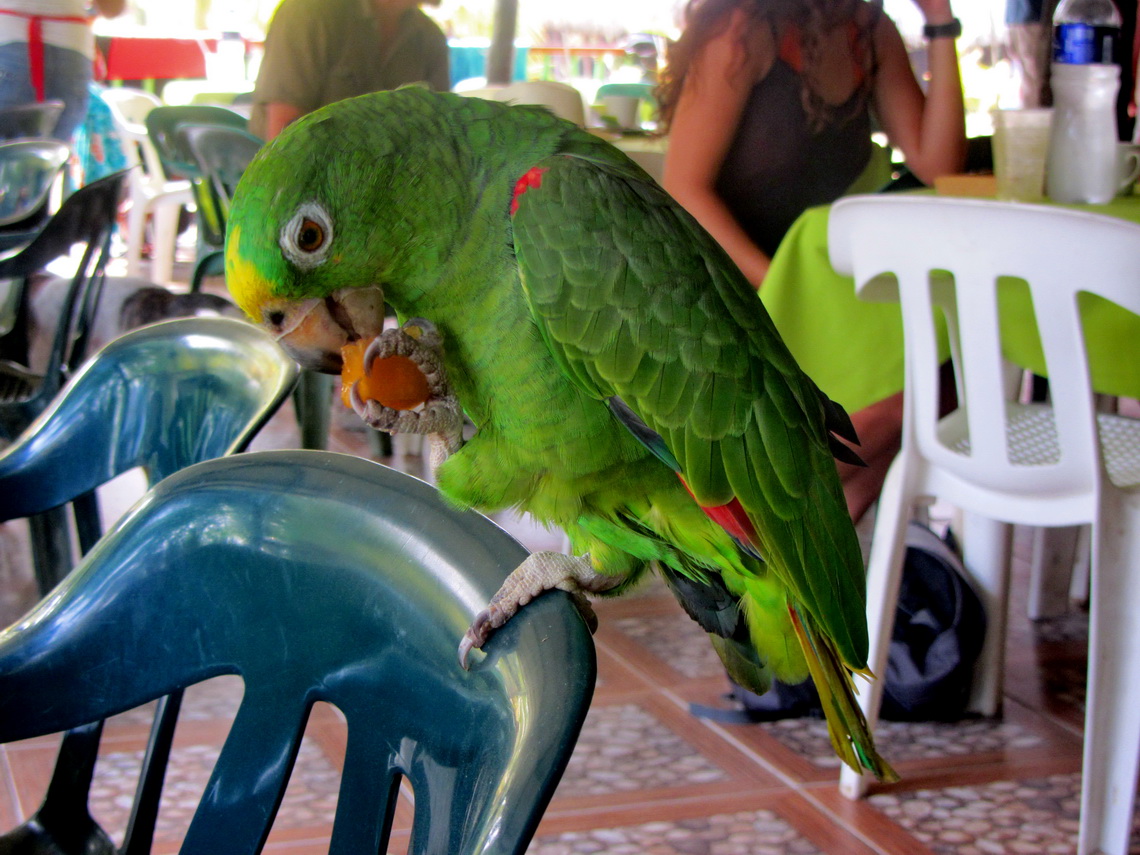 We hiked on well marked trails to nearly all the marvelous beaches between Cañaveral and Cabo San Juan.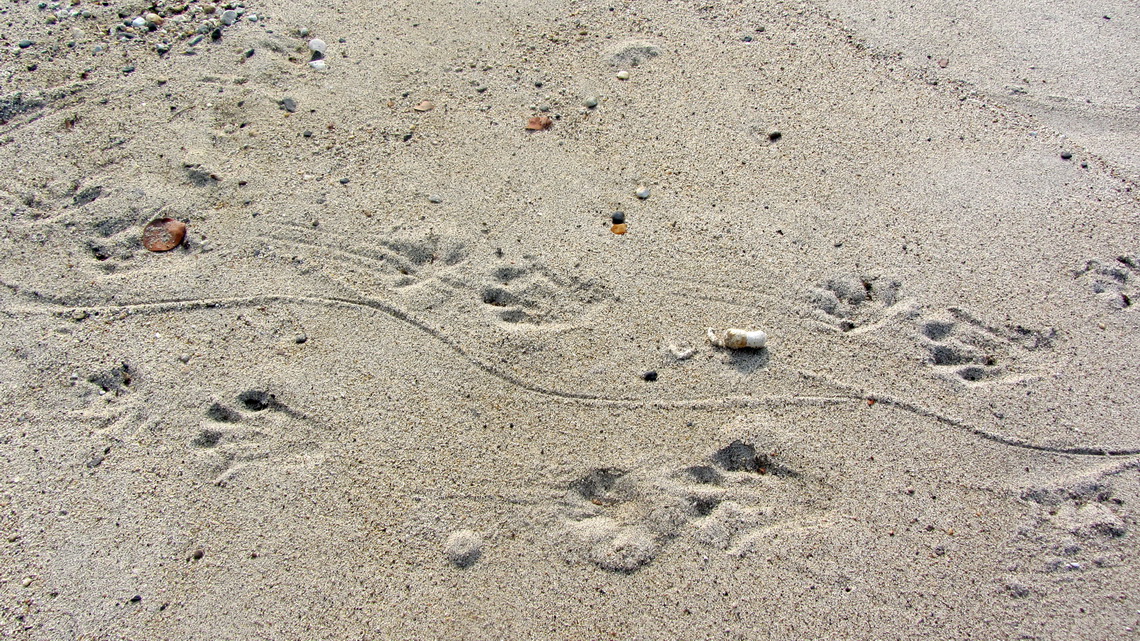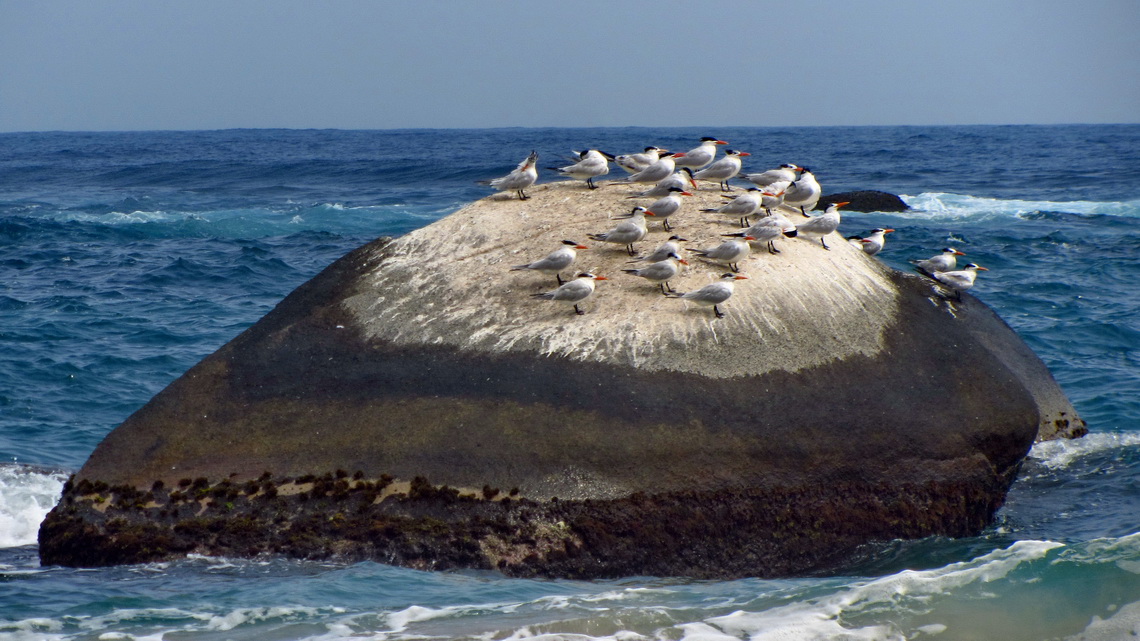 The two hours trail to the ancient ruins of Pueblito is a little bit complicated for smaller people without help because you have to climb our huge rocks. We continued additional two hours to the pristine and wild beach Playa Brava, where we got a delicious dinner and spent the night in hammocks directly on the beach. Only two other couples were with us on Playa Brava this day.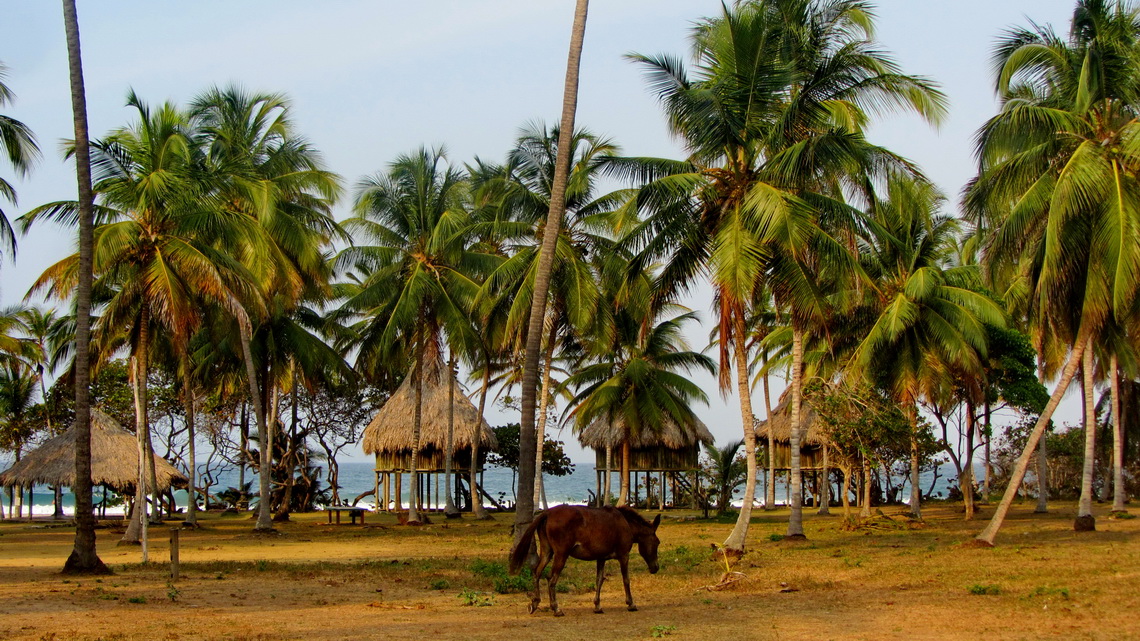 When we hiked the four to five hours to the Calabaza gate near the main street on the following day we found a nice fresh water pool and another surprise.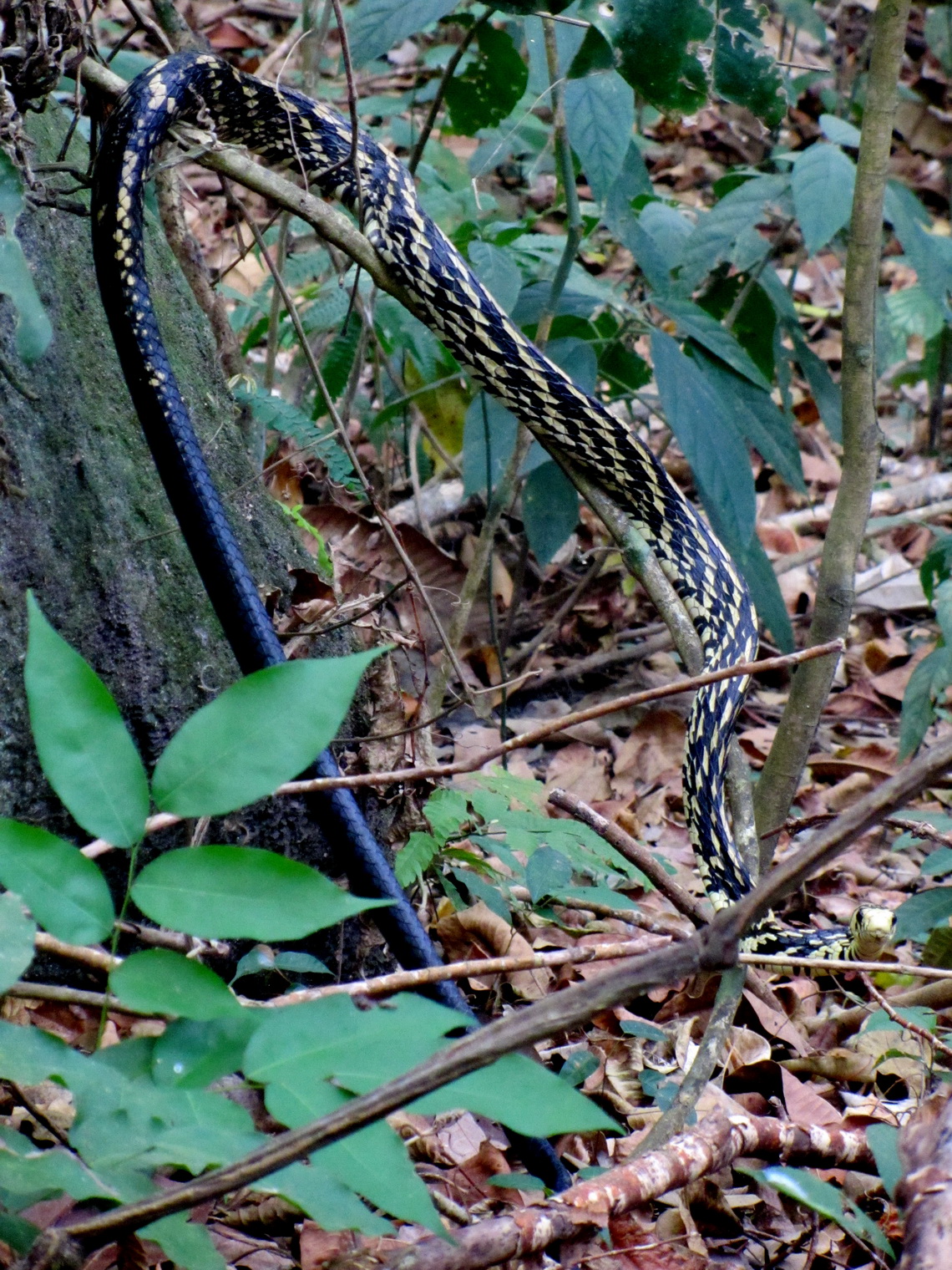 Few kilometers East of Santa Marta is the majestic Sierra Nevada de Santa Marta with huge glaciers and the highest mountains of Colombia. It is with peaks up to 5775 meters sea-level the highest coastal mountain range on earth. Access to these mountains is not permitted currently because they are holy for the Kogi tribes which live on foot of them, mainly in the dense rain forest. Palomina is the closest beach village to these peaks where we spent three nights in hammocks directly on its beach. Indeed we were very lucky because the visibility in the morning was good enough to see these giants.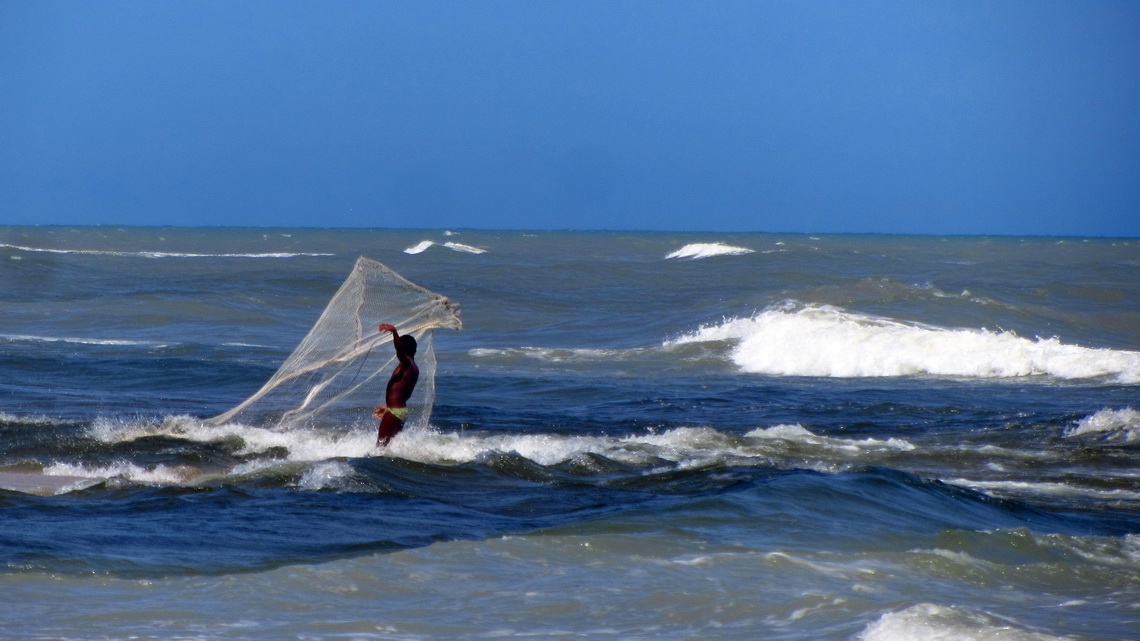 For more pictures, please click here For a map of our itineraries, click here
To download the GPS coordinates, click here