We found some of the most beautiful beaches in Costa Rica so far. It was possible to camp literally directly in the sand in front of the Pacific Ocean. Indeed Costa Rica means rich cost. Christopher Columbus had given this name on his first visit of continental America in the false hope that this marvelous country provides gold, silver and other treasuries.
Besides beaches Costa Rica is famous for its some very active volcanoes and mountains up to 3820 meters sea-level, few meters higher than the tallest peak of Austria. But the paradise has its drawbacks. Its is the most expensive country we had visited on our trip through Latin America, yet. And we had some surprises when we tried to cross the border from Panama to Costa Rica.
In the late morning of Saturday February 28th 2015 we came to the small village Sixaola close to the Caribbean coast where the migration and customs of Costa Rica is located. Soon we got the entry stamps into our passports and we found an agency for the car insurance which is mandatory and state driven. When we come to customs with all needed papers including the policy for our motor-home the younger girls at customs could not enter our data into their computers - system corrupted! We came back in the afternoon, same result. Other travelers came, same result. At 5:00PM they told us maybe tomorrow and closed their office. We were in a comfortable situation because we had our camper. Other people came with motorbikes or regular cars. Sixaola has nearly no infrastructure like hotels. Some pitched tents, others decided to sleep in their cars. It started raining but we celebrated the evening with spaghetti and red wine together with an Argentine / Mexican couple, a Canadian / Italian couple and another girl from Canada - we had so much fun!
At 8:00AM on the next morning the customs office was open again and a man shouted that the system was working again. Soon we got the customs declarations for our vehicles. Our idea was to spent some days on the southern Caribbean Coast but it was raining cats and dogs permanently. Thus we continued to the mountains, where the weather forecast had been much better. 
It is possible to drive by car nearly on top of the highest volcano of Costa Rica, 3432 meters high Volcan Irazù.  When we arrived in the late afternoon on its gate it was already closed. But the weather was marvelous with clear visibility. Alfred found a way to hike the last few kilometers to the volcano. Thus we saved 16 bucks per person. Close to the gate we stayed the night on a marvelous spot, but at 3237 meters sea-level (GPS coordinates: N9° 58.915' W83° 50.053'). Thanks to the trail Cerros Gurdián - Noche Buena - Convenio on wikiloc we hiked to 3074 meters high Cerro Gurdian and 3103 meters high Cerro Convenio, which cost no entrance fee.   This track is included in the GPS coordinates file of Costa Rica.

In the mountain range Sierra de Talamanca between the two oceans are the tallest mountains between Guatemala and the Andes. Nearly 3500 meters high peaks can be climbed easily from Paso de la Muerte which is with 3300 meters sea-level the highest point of the Panamericana in Central America (GPS coordinates: N9° 34.389' W83° 45.452'). Half an hour walk north of the pass is 3402 meters high Cerro Asuncion (GPS coordinates: N9° 34.490' W83° 45.431'). 500 meters southeast of the col heads a dirt road southwards. This road can be driven by regular cars nearly up to 3491 meters high Cerro de la Muerte, which is spiked by countless transmitters on its various peaks. Alfred hiked the road to the main summit (GPS coordinates: N9° 33.186' W83° 45.395') and to the few meters lower western peak (GPS coordinates: N9° 33.230' W83° 45.771').
Access to the highest mountains of Sierra de Talamanca was challenging. Not only because the starting point is the little village San Gerardo at just 1300 meters sea-level. The Sierra de Talamanca is a national park and camping in the park is not permitted. We thought fortunately there is a mountain hut close to the highest summit of Costa Rica, 3820 meters high Cerro Chirripó. But when we checked the situation with the parks rangers in San Gerardo they told us the the mountain hut is fully occupied in the next three weeks. The second way to Cerro Chirripó was closed due to some struggle with farmers. We pleaded for a solution but it turned out that the only possibility was to hike up and down in one day. Marion refused but Alfred wanted to try it.
The next unbelievable obstacle was the payment for the entry fee of the national park. The rangers told us we have to go to a bank to pay a deposit. But the next bank is in the main town of the valley, more than 20 kilometers back! After insisting that we do not want to drive 40 kilometers on a narrow and dirt road due to environmental reasons they said we should try to pay at an hotel. The first one we asked wanted 20 bucks commission fee because we were not guests. Fortunately they had a little campsite for 10U$ per person, thus we invested the 20 bucks there.
Alfred started at midnight and came back at 8:00PM in the evening of the same day - one of his most strenous mountain trips and for sure with more than 2900 meters vertical difference and 42 kilometers the longest! But it was a wonderful trip without seeing many other people but countless beautiful Lizards. The above mentioned mountain hut is huge with an estimated capacity of more than one hundred people. It was nearly deserted when Alfred arrived in the morning and the stuff was disappointed when he told them that he is not spending the night there. Also when he headed back to San Gerardo just very few people came up. For us it seems that Costa Rica wants to prevent people hiking to its top!   

This track is included in the GPS coordinates file of Costa Rica.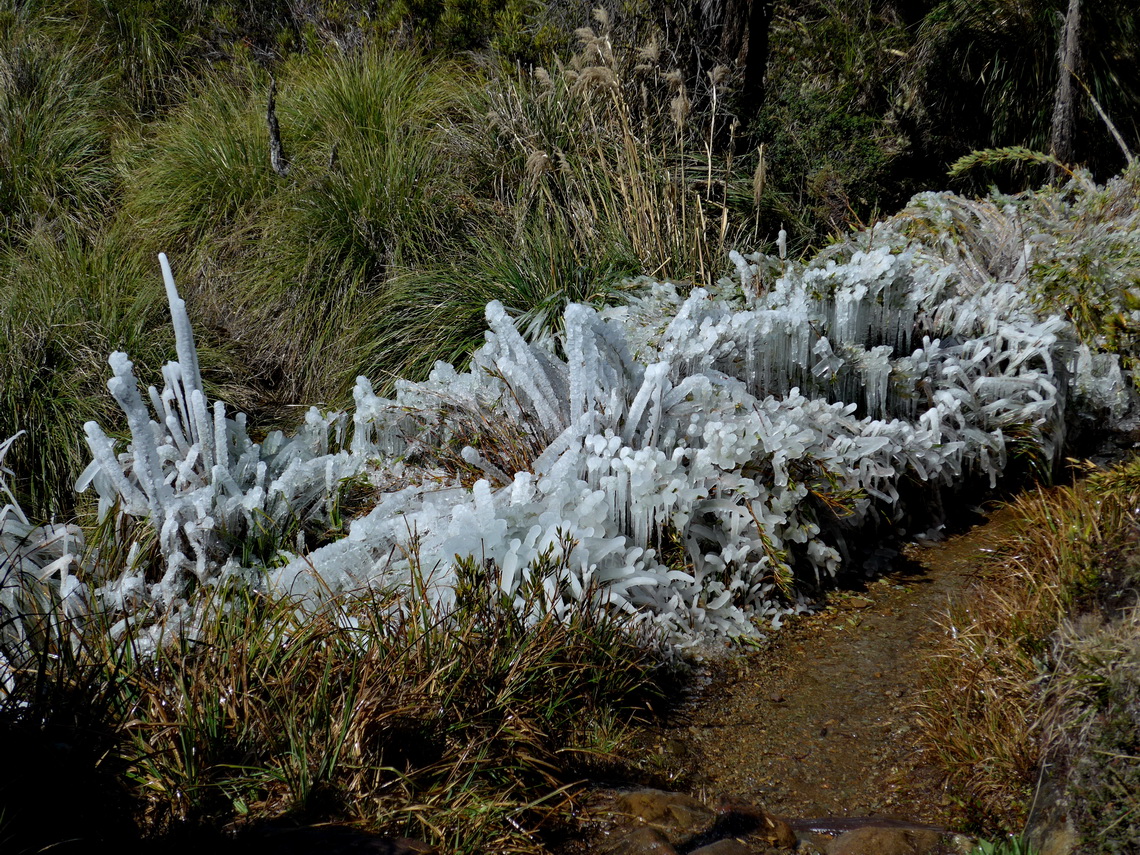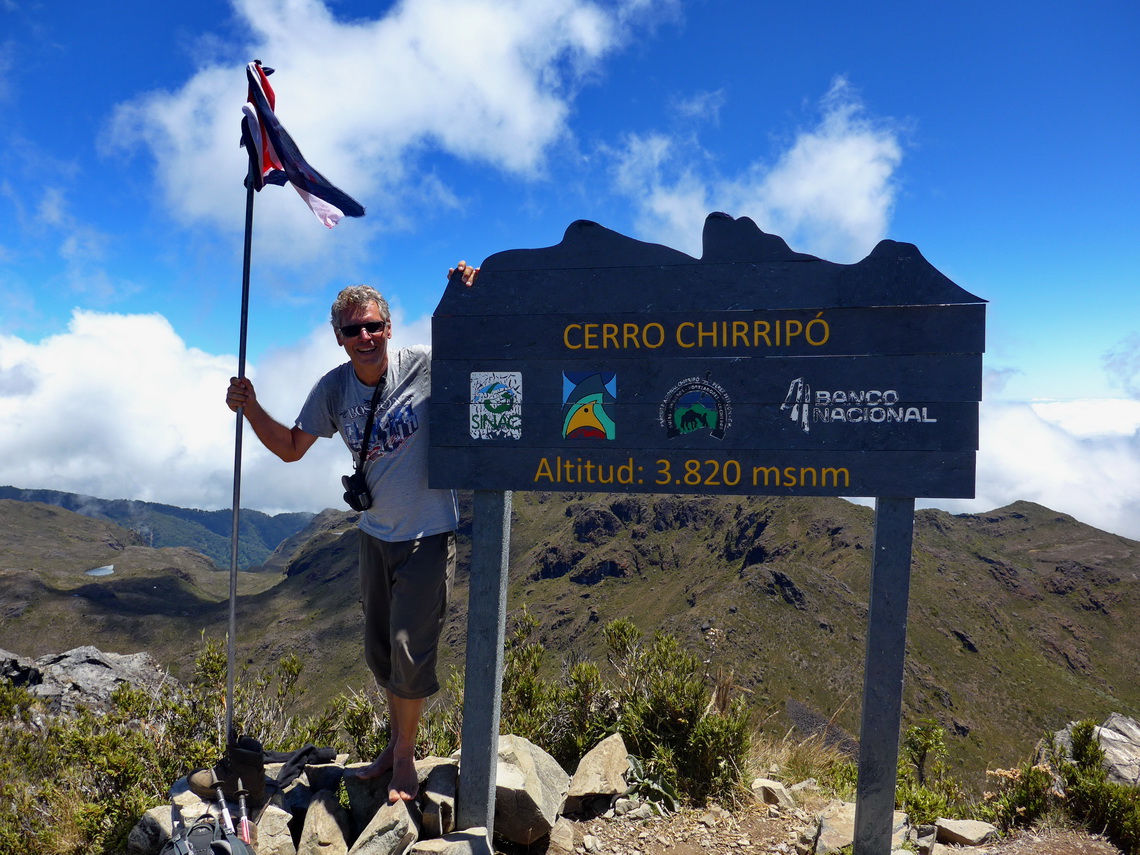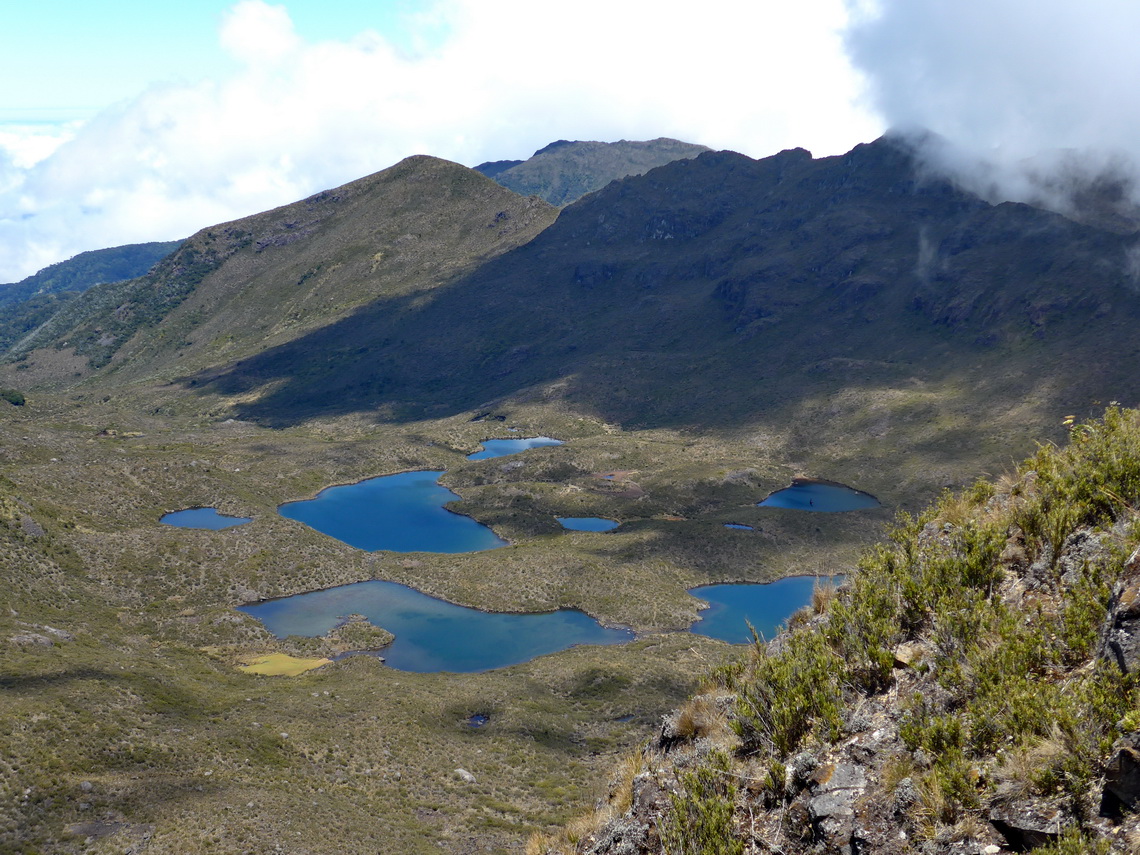 The most closest beach to San Gerardo, Playa Dominical is a dream, where we stayed three nights for free (GPS coordinates: N9° 15.101' W83° 51.881'). All needed facilities like WiFi are nearby. The water of the Pacific Ocean is pleasant warm but there are huge waves - ideal for surfers.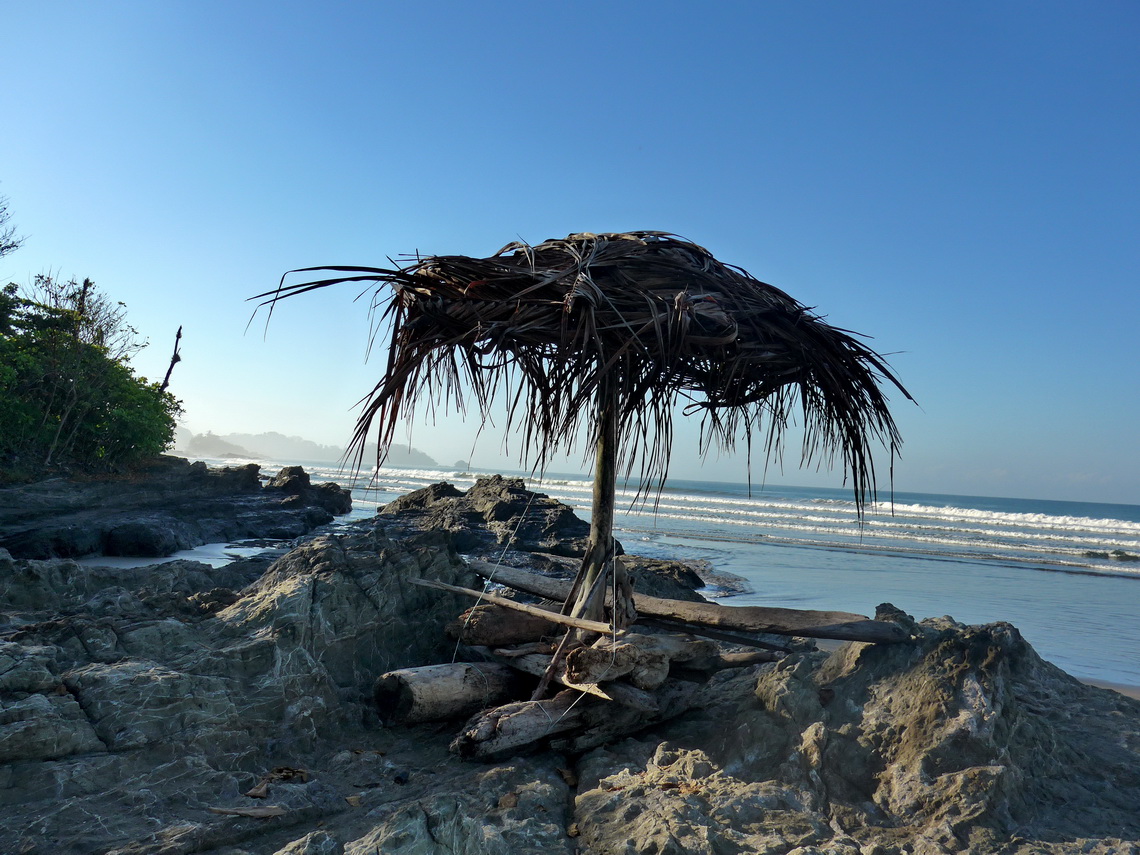 Few kilometers northwest is the next dream beach Playa Manuel Antonio with the national park of the same name. Again we found a wonderful campground directly on the beach for little money outside of the park (GPS coordinates: N9° 23.656' W84° 09.142'). Swimming was excellent there. Many animals visited us in the evenings and mornings. We refused to go into the national park, which costs 32 bucks for two hours hiking and three beaches (one of them we saw from the free Playa Manuel Antonio).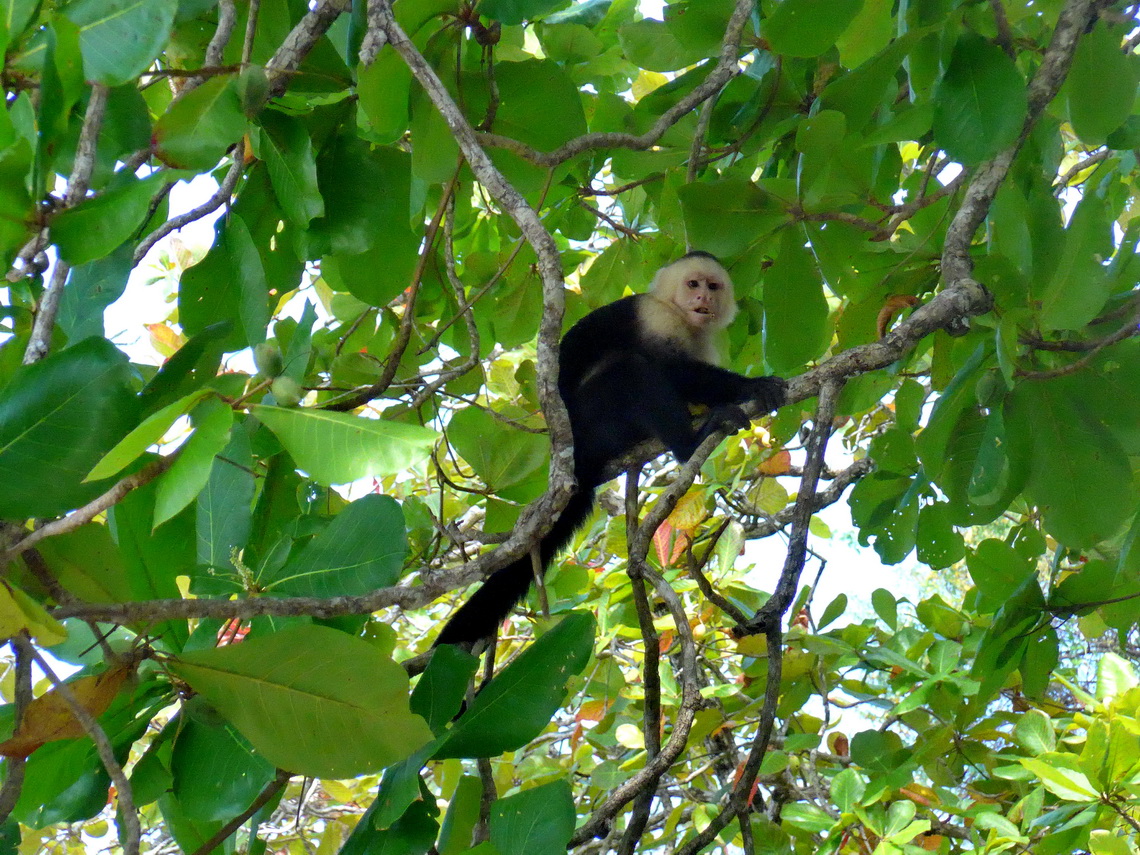 Few kilometers northwest of Playa Manuel Antonio is the scary Crocodile bridge over the river Rio Grande de Tárcoles, which comes down from the capital San Jose of Costa Rica. In the evening we slept in the small village on Playa Tárcoles (GPS coordinates: N9° 45.579' W84° 37.661').

Close to the Nicaguan border is the exciting national park Rincon del la Vieja - the corner of the old Lady. We stayed two night in front of the gate at 600 meters sea-level (GPS coordinates: N10° 46.375' W85° 20.993'). The nights were heavenly refreshing but we felt being on a vessel. The wind was so strong that it shook our car during the whole night. Unfortunately the summit of the old Lady was closed due to high volcanic activities but we spent a full day in the park to hike to two terrific waterfalls where we could swim and to explore the volcanic activities on the base of the old Lady. This time we didn't need a bank or hotel to pay the high entrance fee of 32 bucks for two.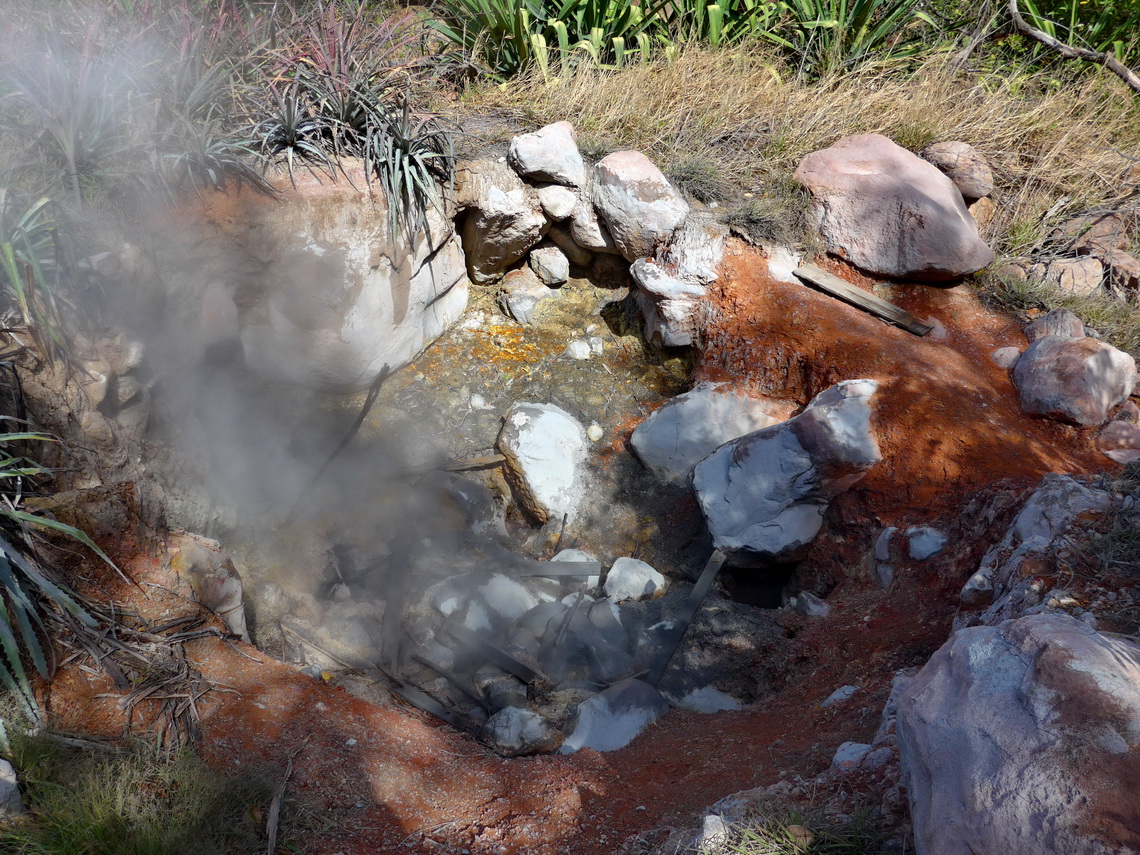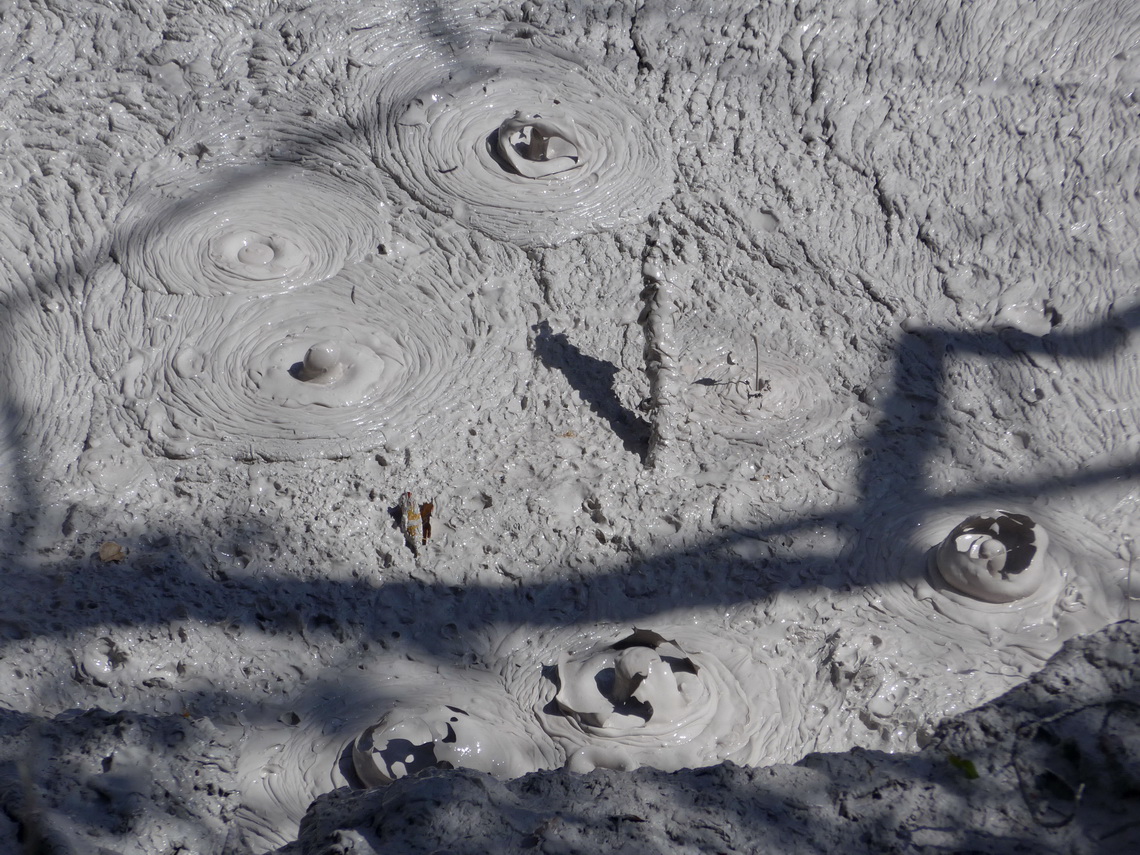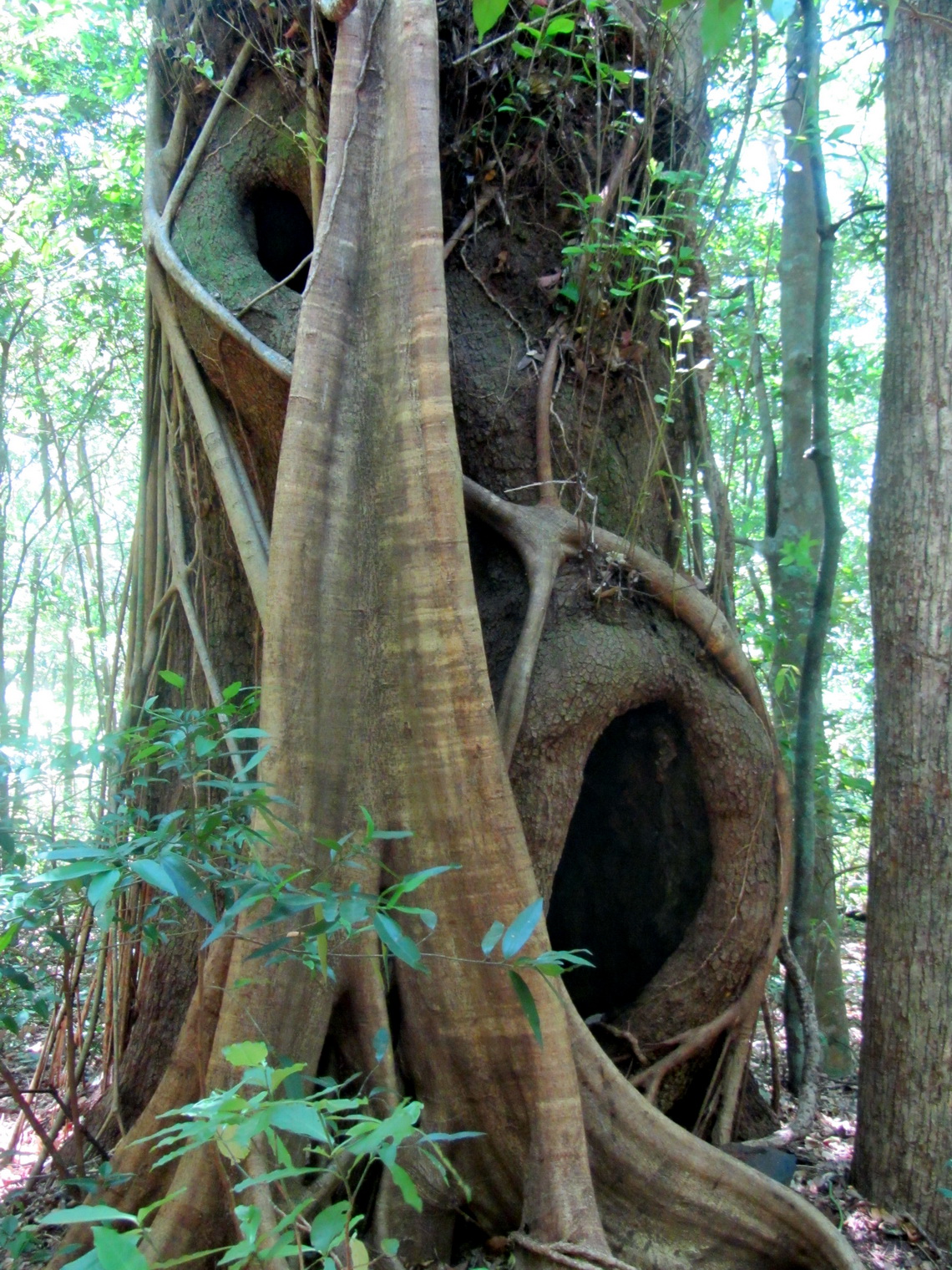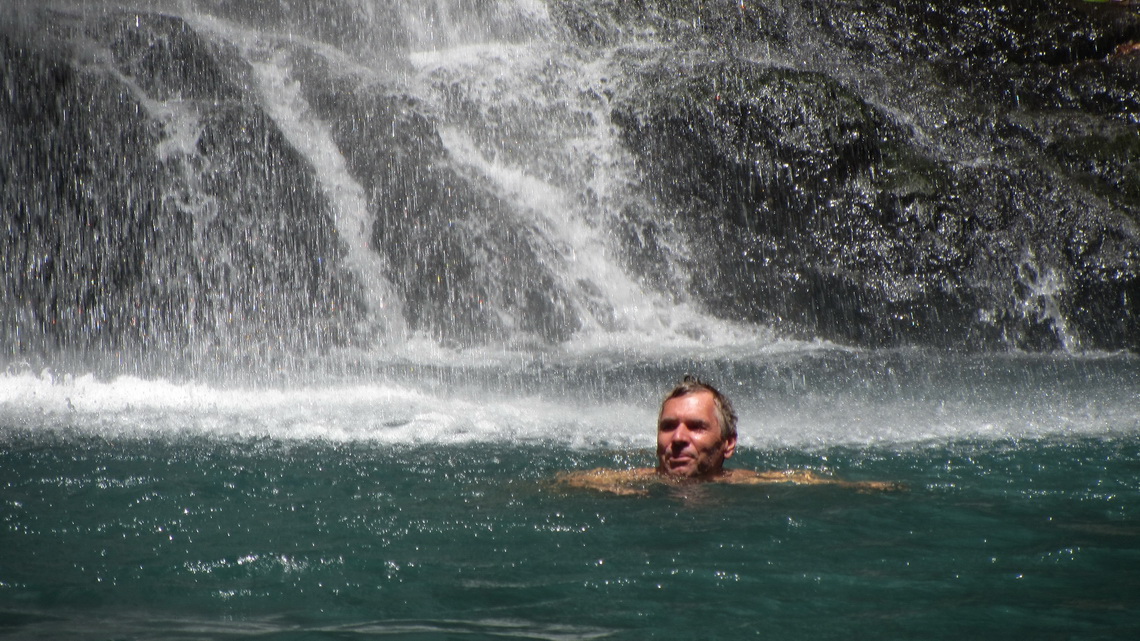 When we returned at dawn to our car we heard and saw a lot of animals like Coatis and Raccoons. We spent our last days in Costa Rica on pristine Playa Ratjada, again a dream beach (GPS coordinates: N11° 01.708' W85° 44.729'). There the crystal clear water of the Pacific Ocean was significant colder than on Manuel Antonio. Again there was abundant wild life as well on the beach as in the sea. Unfortunately Alfred was stung by a fish in the swallow water of the beach, maybe a sting-ray. It cut deeply into his foot and it burnt few hours like after being stung by a bee but much more power- and painful.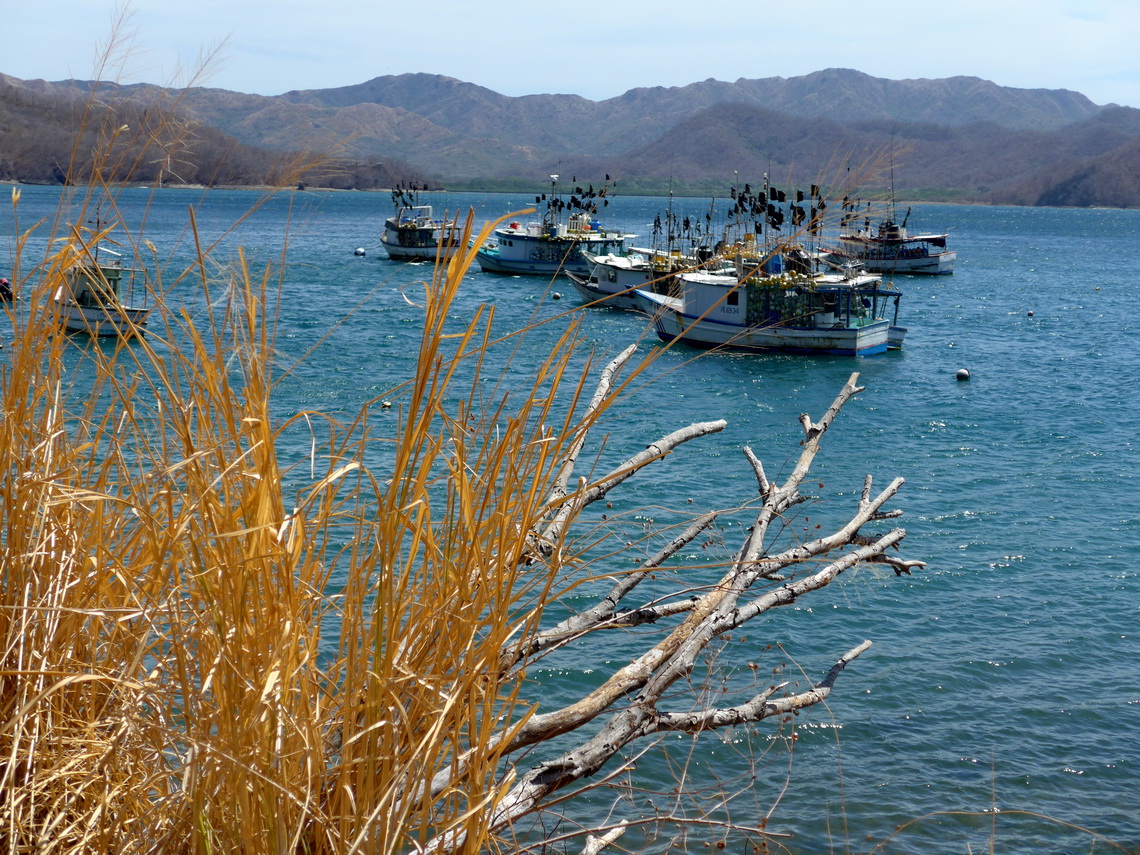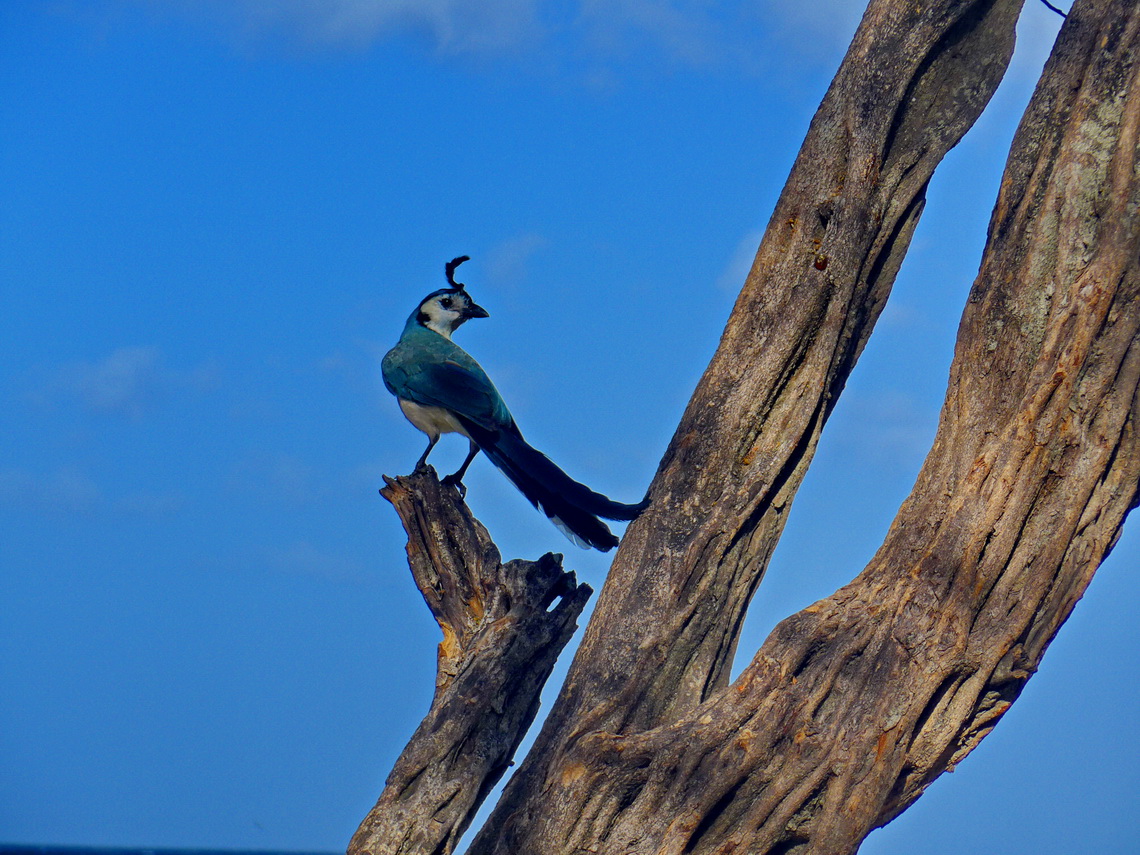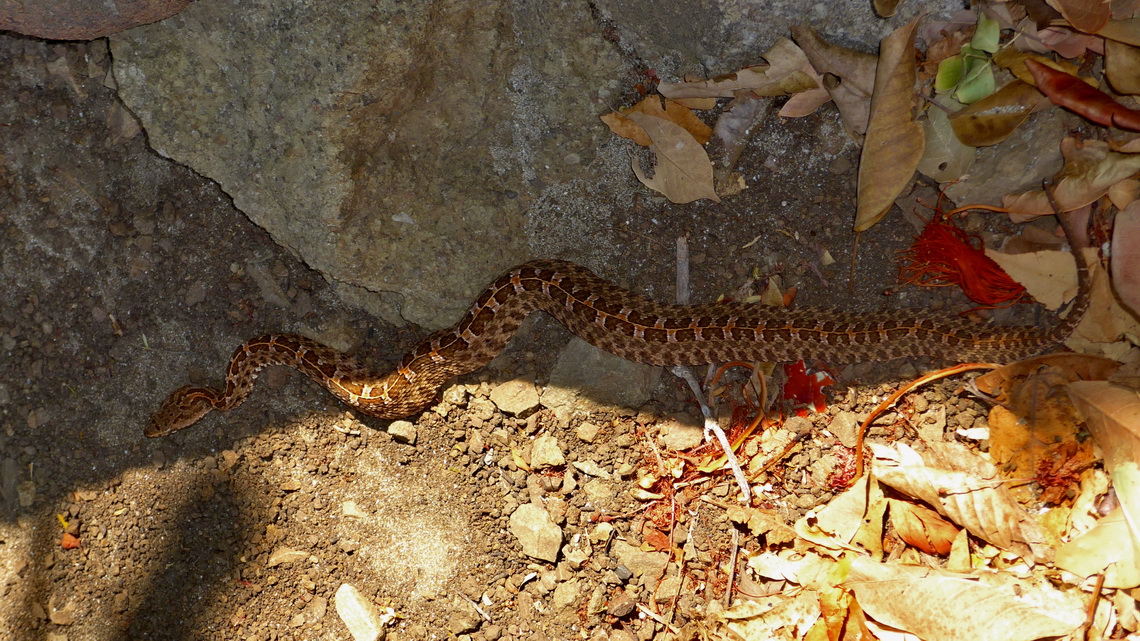 When we came to the village El Jobo which is located 3 kilometers east of Playa Ratjada, a younger man stopped us and asked us how we had driven from Germany to Costa Rica with our car. It turned out that he was from Poland visiting two friends in El Jobo. After several minutes he invited us for dinner with fish which had been caught by himself and his friends. We spent such a nice evening - Thank you so much.
For more pictures, please click here                  For a map of our itineraries, click here
To download the GPS coordinates, click here