The highest mountain range of the Iberian Peninsula and in western Europe outside of the Alps is the marvelous, majestic and pristine Sierra Nevada in Andalusia. It is located few kilometers southeast of famous Granada with its beautiful Moorish palace Alhambra which is one of the most visited sites on earth.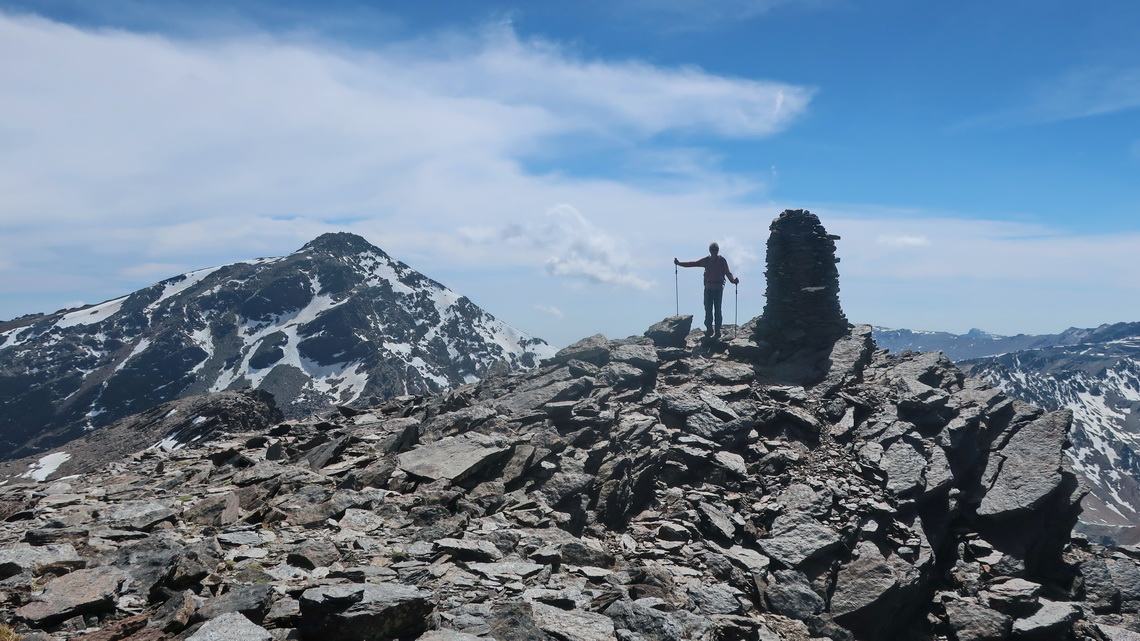 But Andalusia has much more interesting mountain areas than Sierra Nevada. Few kilometers north of Marbella / Costa del Sol is the spectacular Serriana de Ronda.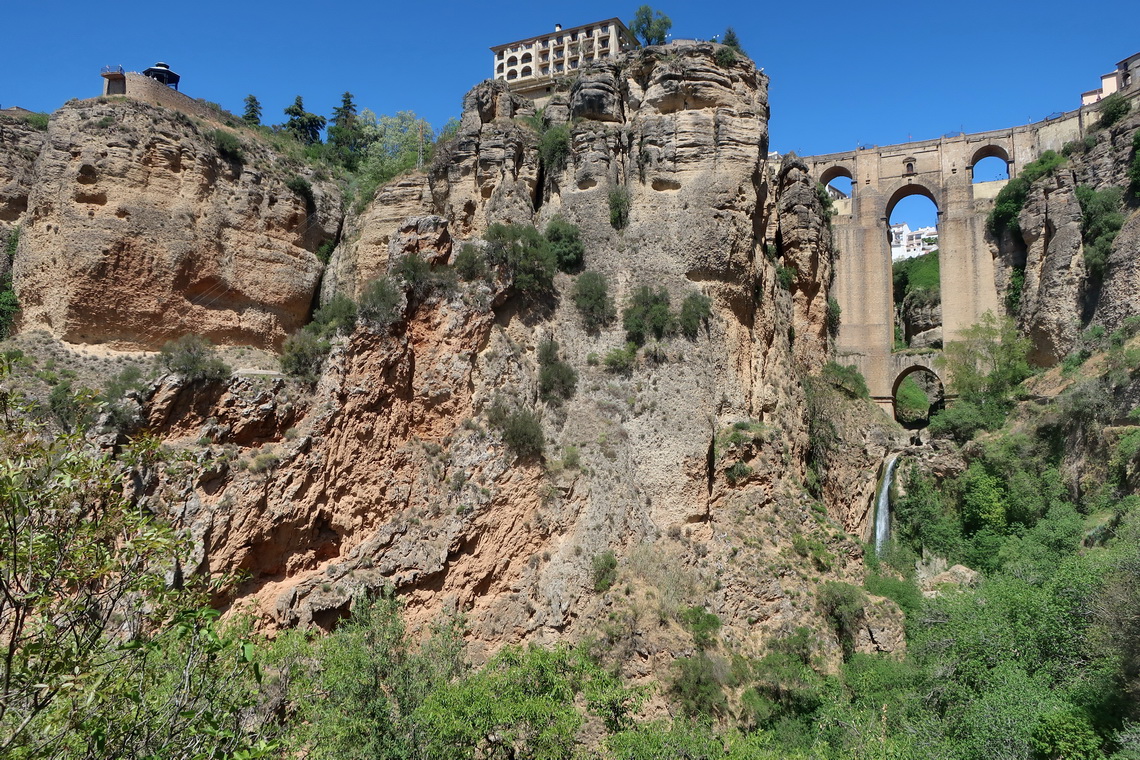 There are two short but steep Via Ferratas Tajo 1 and Tajo 2 on the left side of the bridge (just outside of the picture above) which were built originally beginning of the 20th century to have access to the water channel in the gorge and to investigate possible movements of this terrain - the nice old city of bustling Ronda is located directly over these rocks.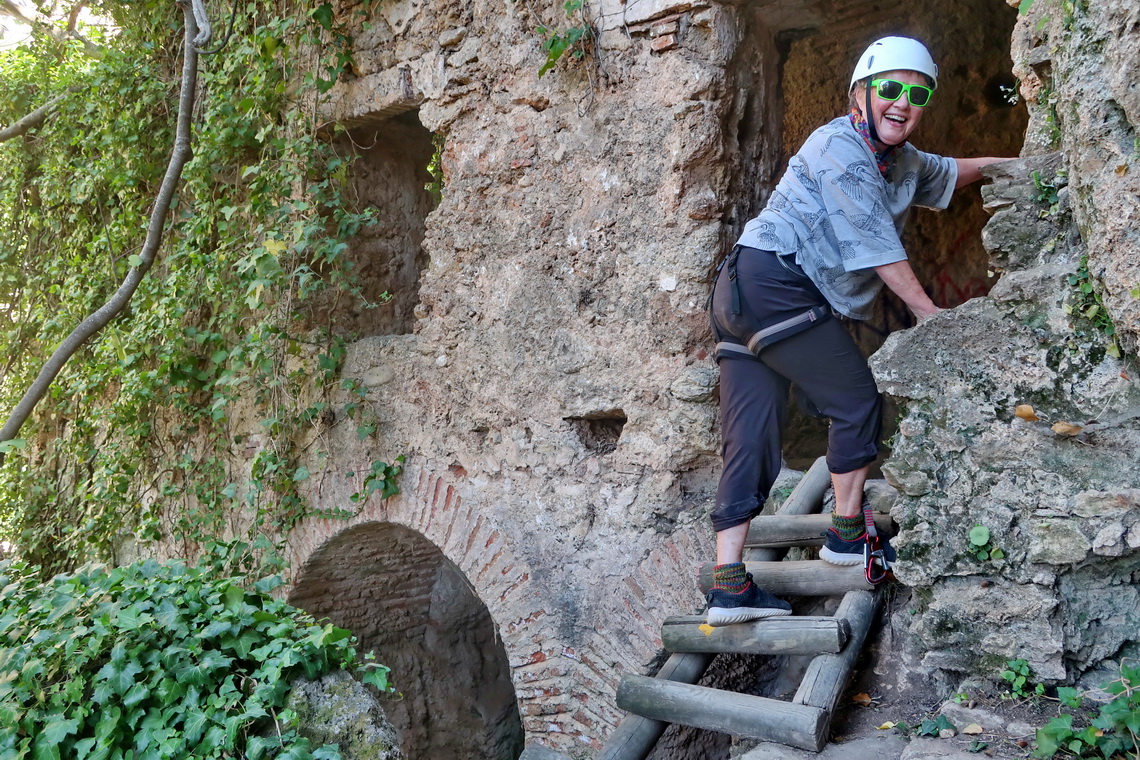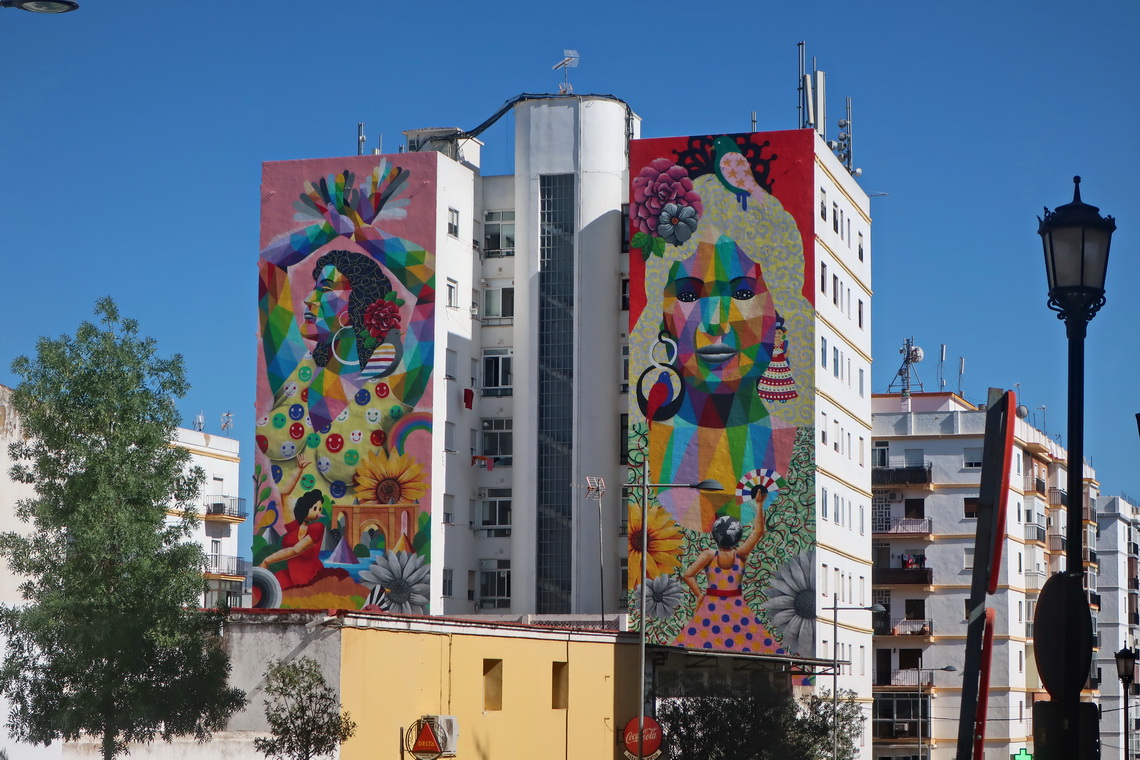 We did a little loop southwest of Ronda to the beautiful villages Atajate and Jimera de Libar because there are interesting Via Ferratas with the same names. In addition we climbed up Sierra de los Pinos which provides stunning views from its summit.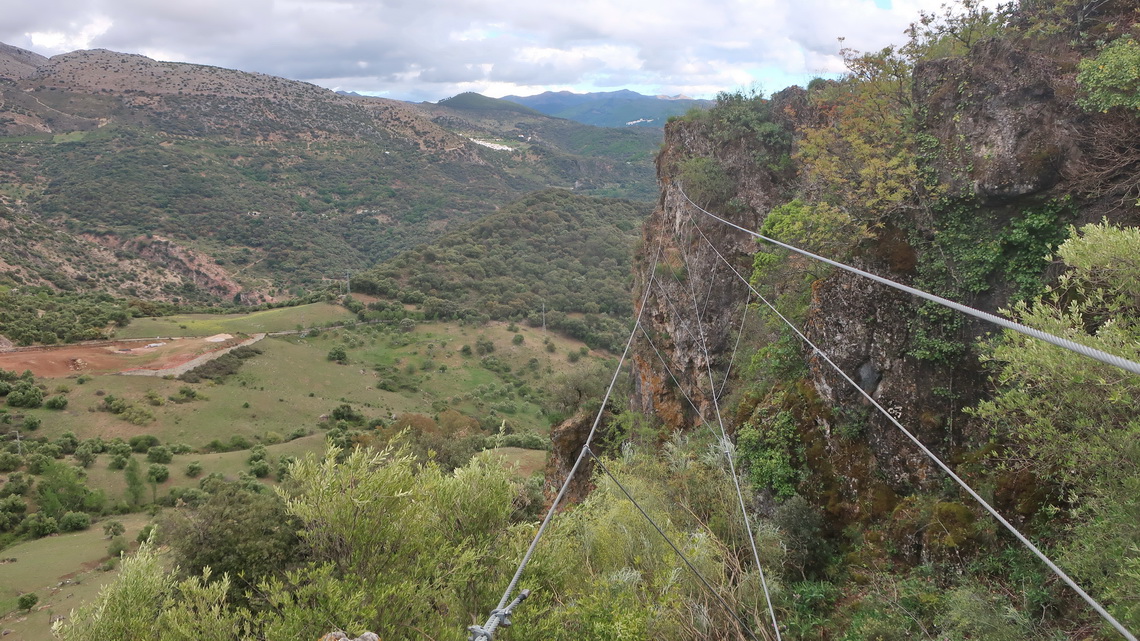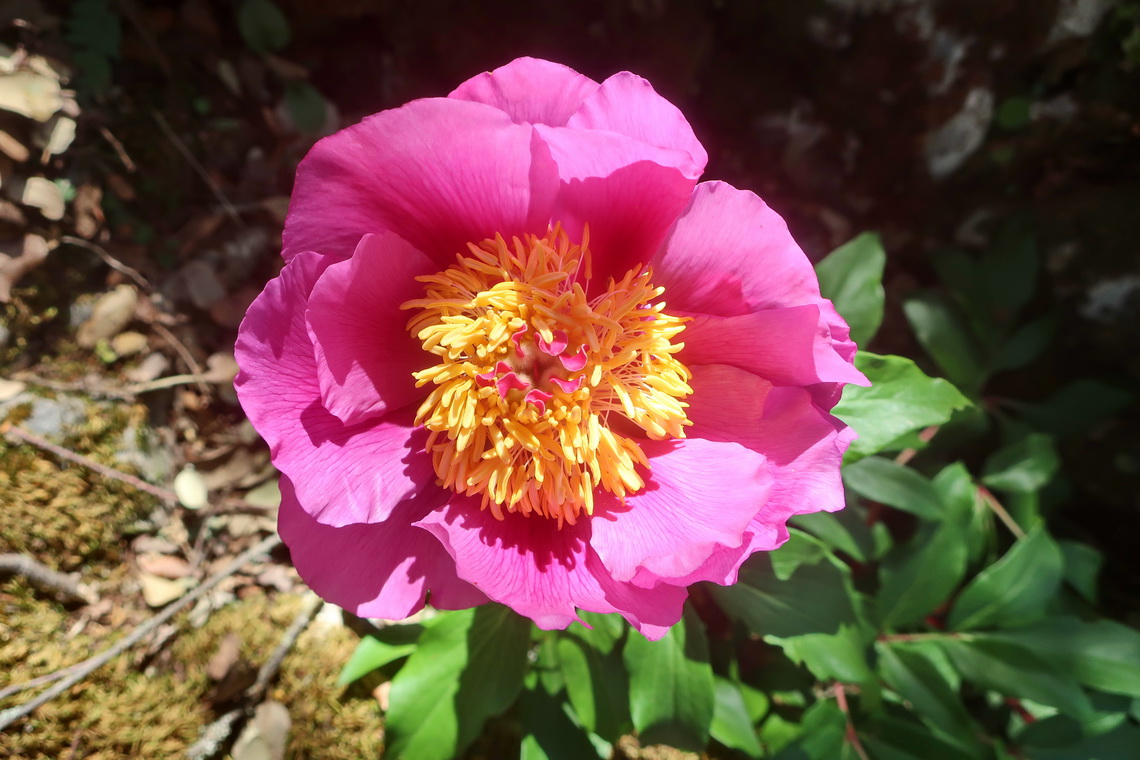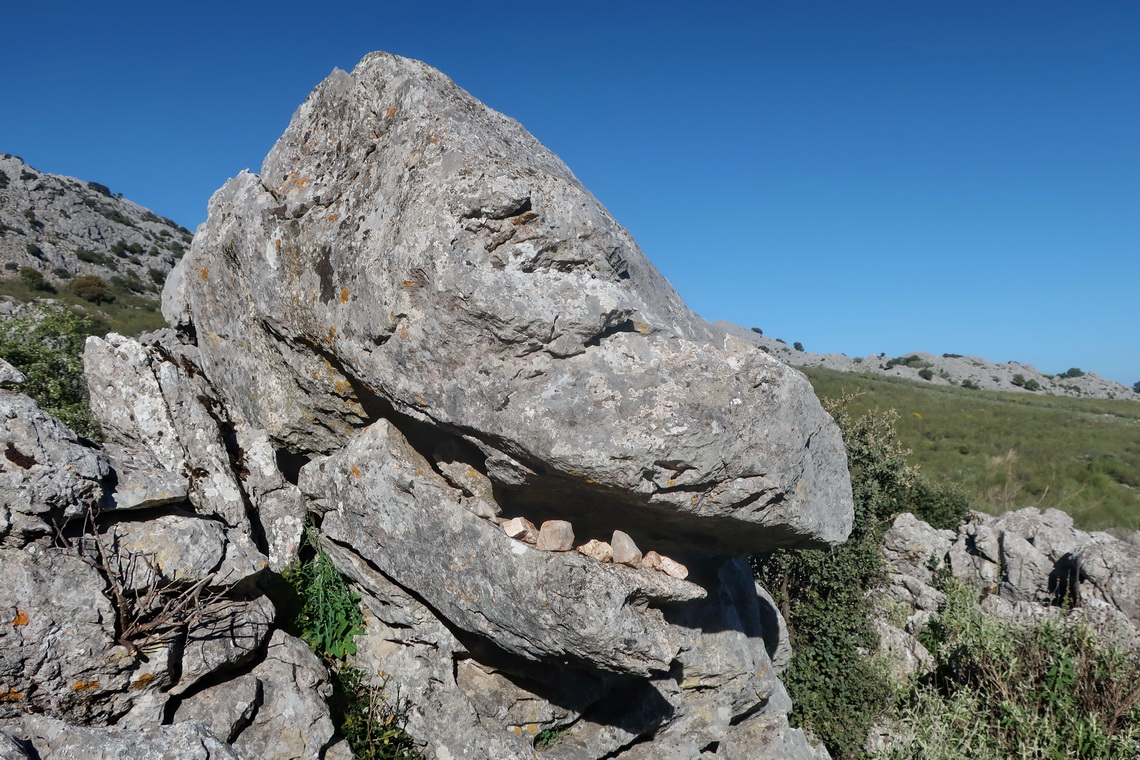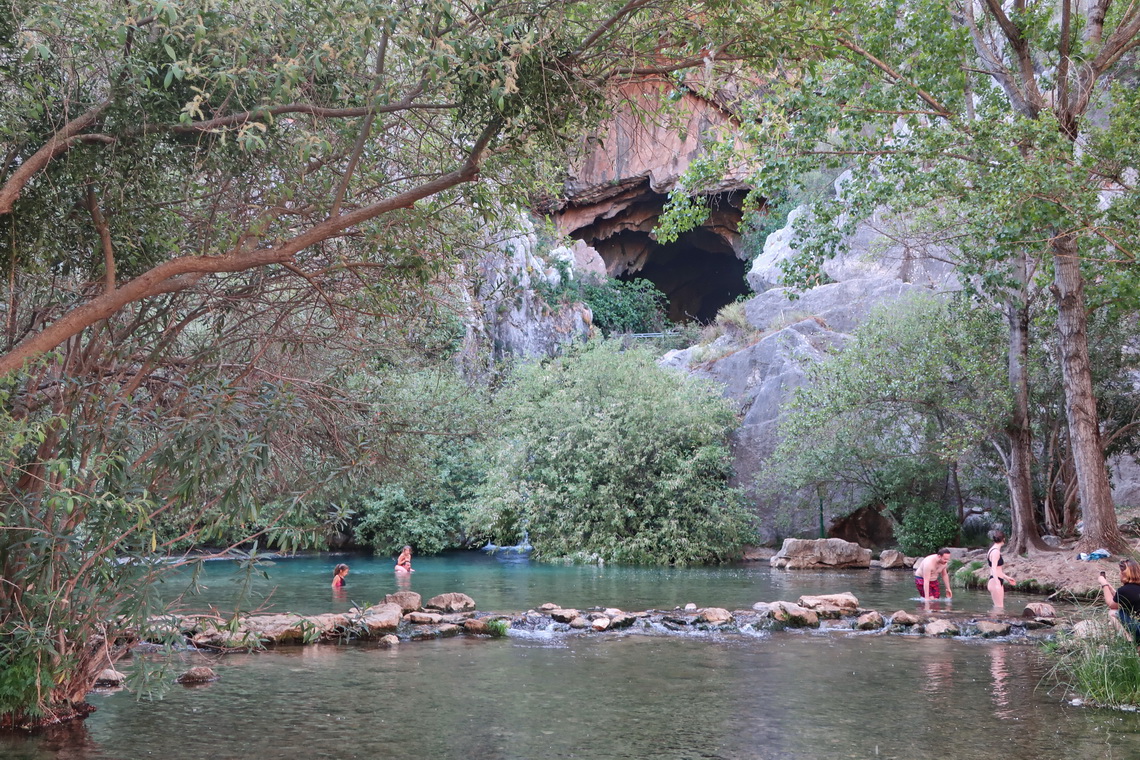 We continued to the narrow gorge of Rio Guadalhorce with the ancient way Caminito del Rey  between Málaga and Cordoba. When we had been there in the year 1986 Caminito del Rey was more or less rotten - impossible to go to the gorge. Now it is a major tourist attraction and you reserve a ticket very early before you want to hike Caminito del Rey. Other campers told us that you might get a ticket on the office if you come early in the morning. Fortunately we found a little overnight staying place just in front of the tunnel which leads to the northern entrance with the ticket office, and directly on shore of the artificial lake Embalse del Guadalhorce. Swimming was wonderful because we had hot temperatures up to 37°C - end of April!

We were lucky when we came at 8:00AM to the entrance because we got tickets for 10U$. The traverse of the gorge is only allowed with helmet and from north to south but there were public buses at the southern exit which brought us back for little money. The trip through the gorge was stunning besides the hordes of other people. On the following day we hiked to the two peaks of lonely Pico del Convento above the gorge where we saw a lot of majestic Eagles in the sky.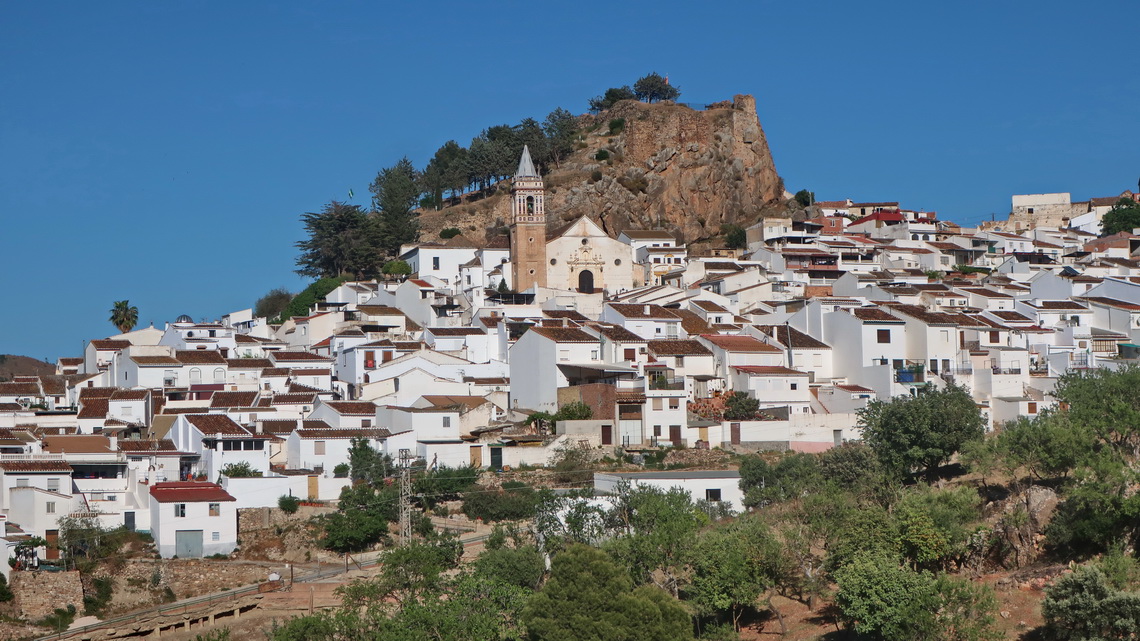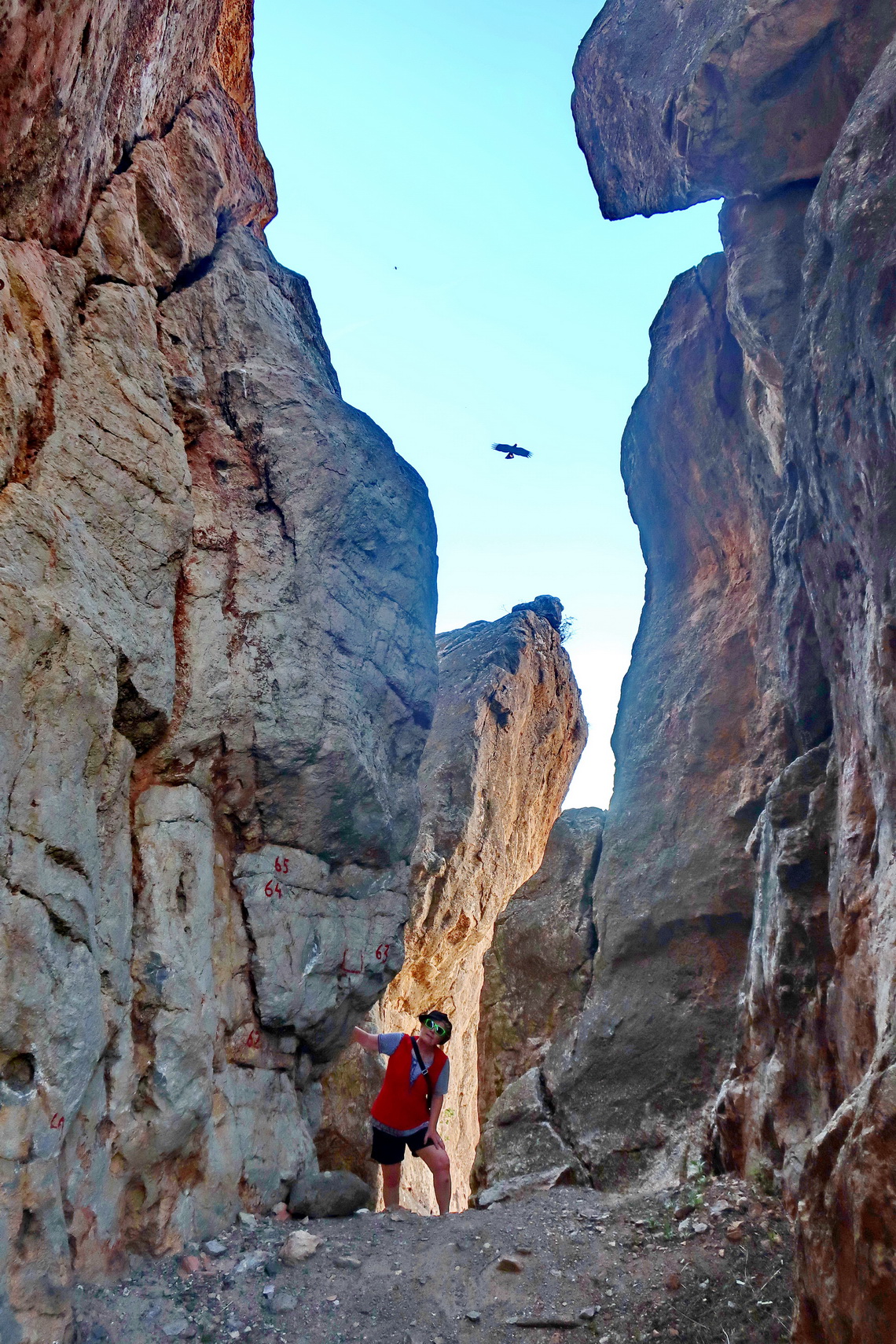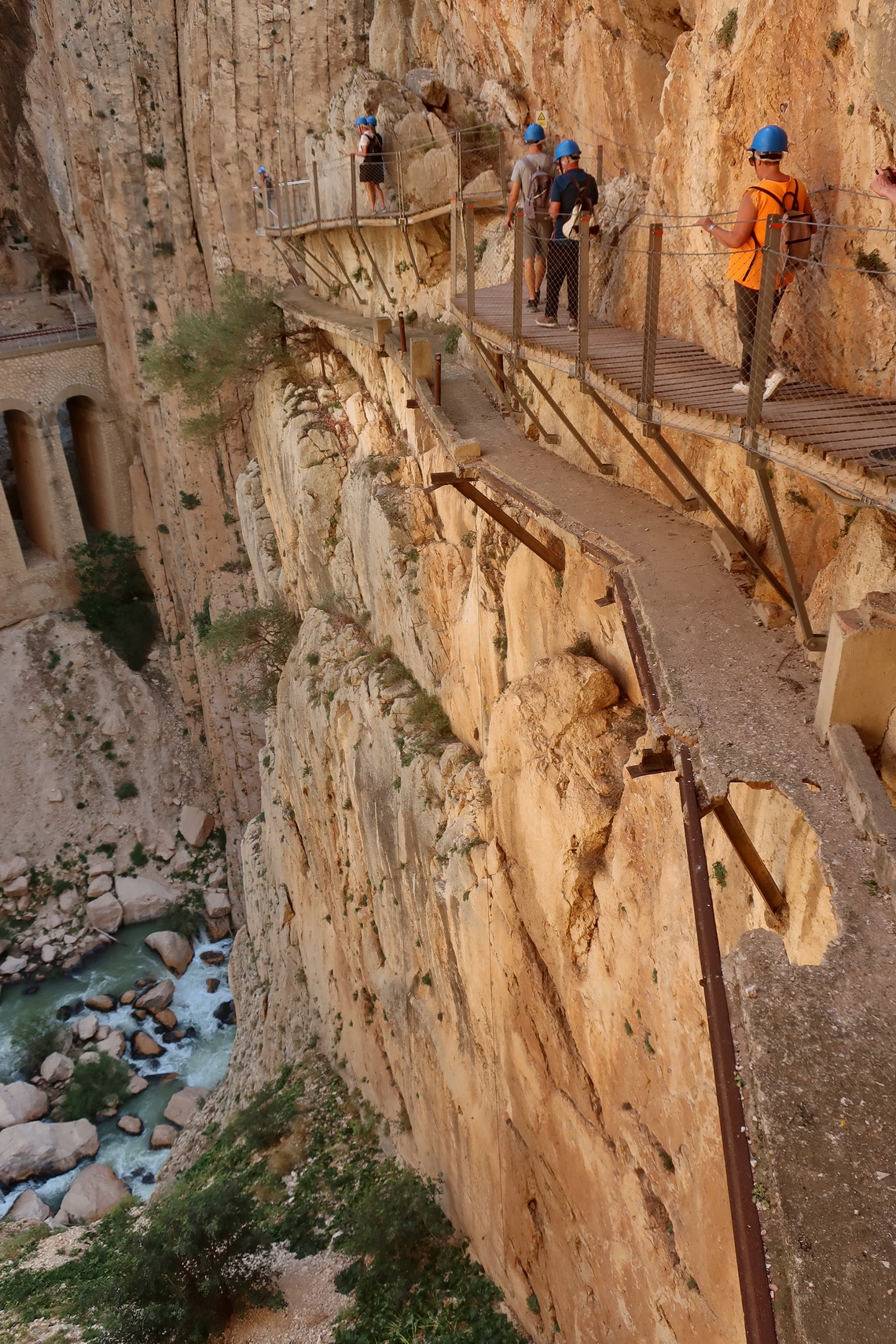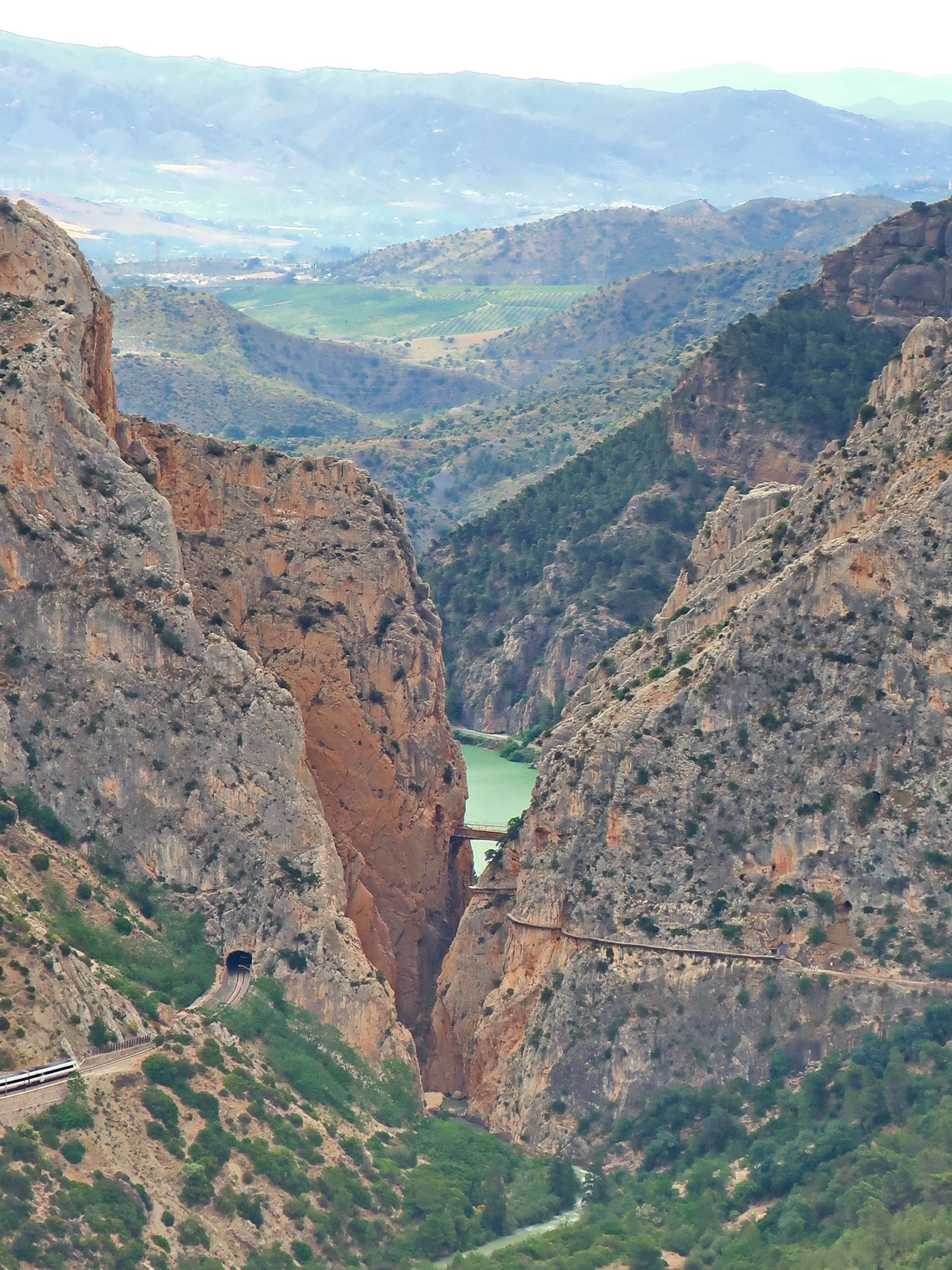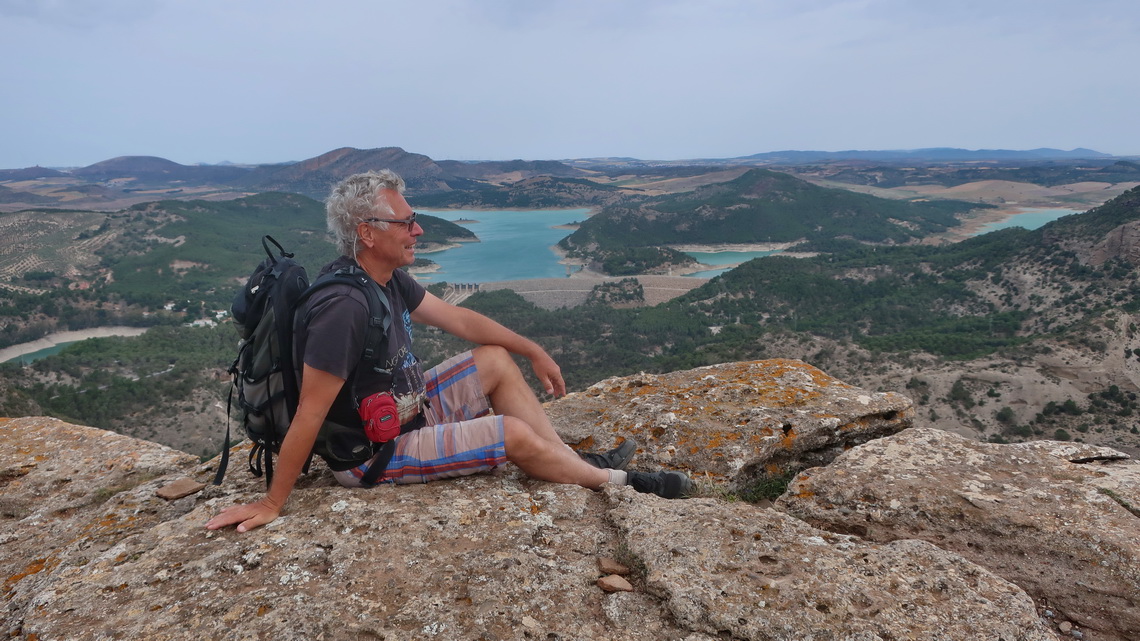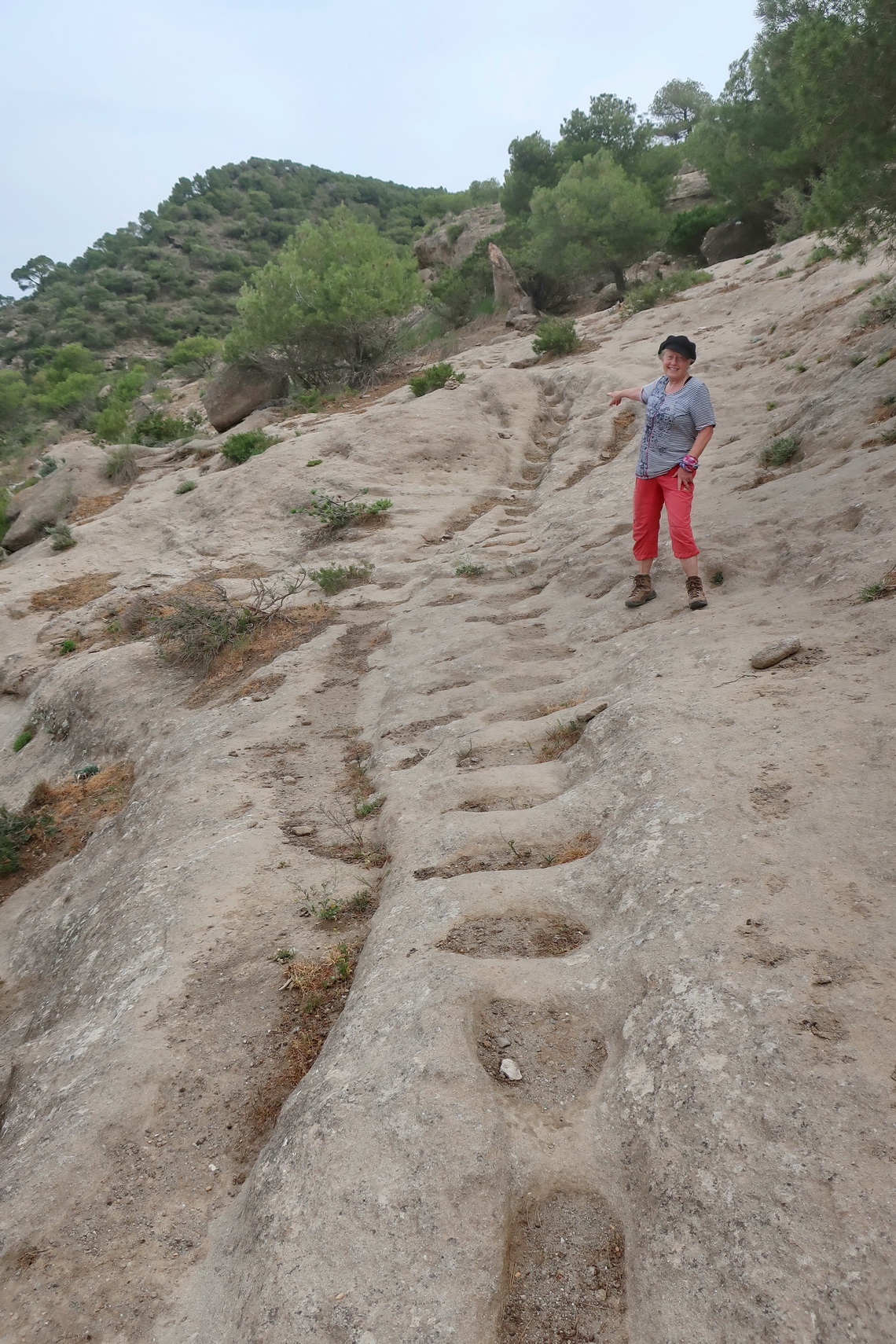 Less touristic bus also a must to see is the little town Antequera (30 kilometers north of Málaga) because there are the Dolmen of Viera and Menga which are more than 5,500 years old - both sites are ones of the largest known ancient megalithic structures in Europe and consequently UNESCO World heritage sites. North of Antequera is the awesome nature reserve El Torcal which is regarded as one of the most grandiose karst landscapes in Europe.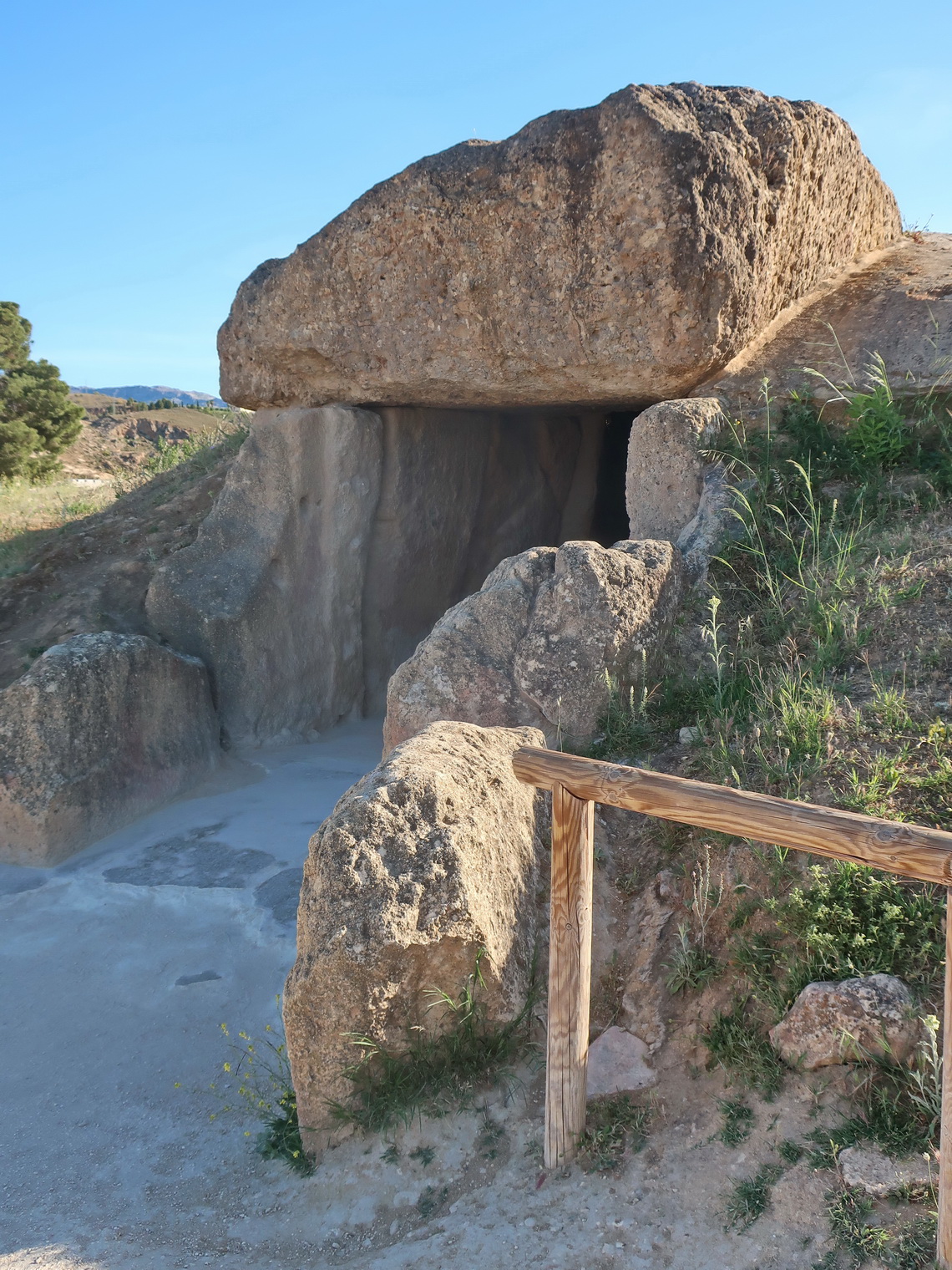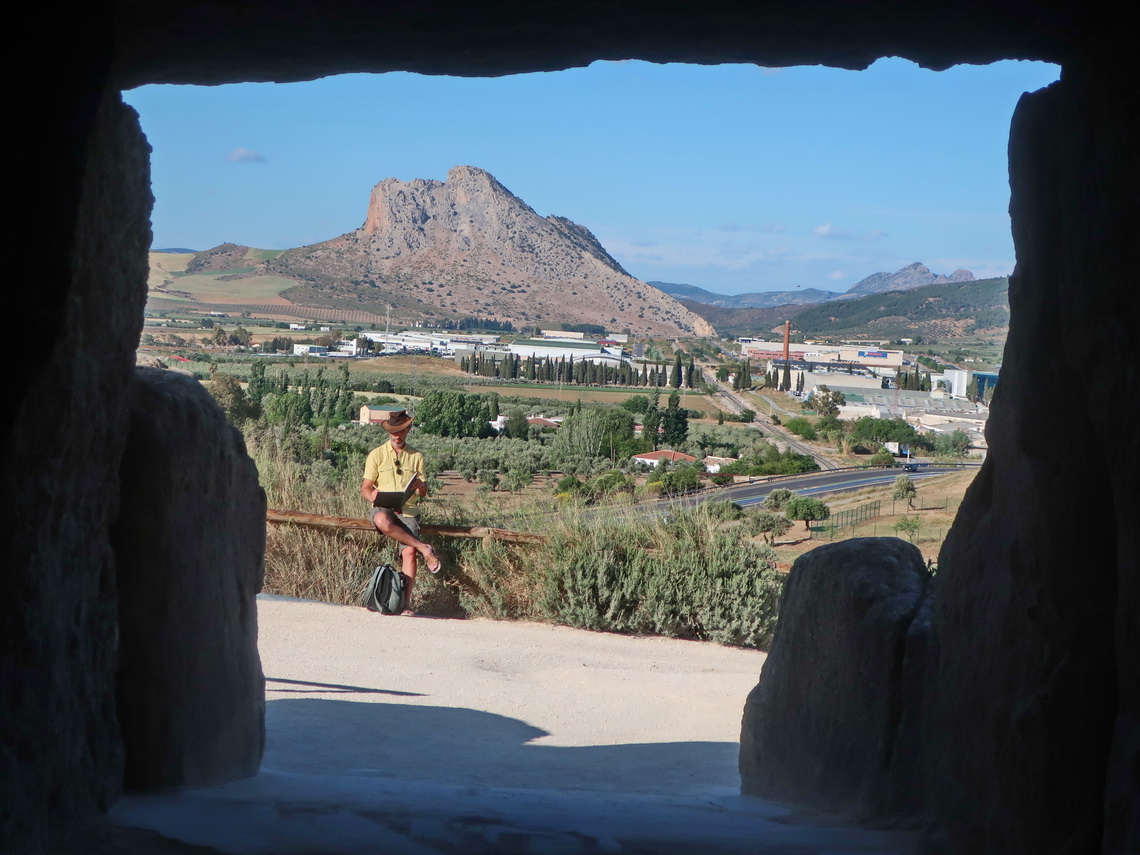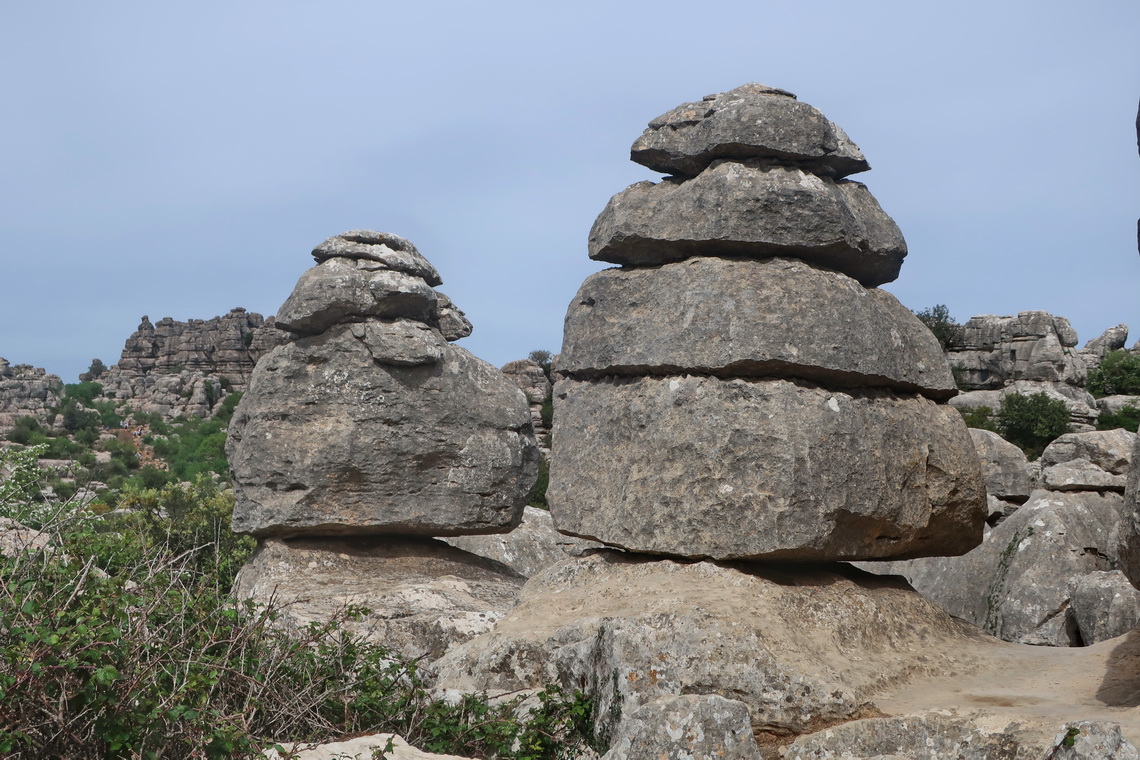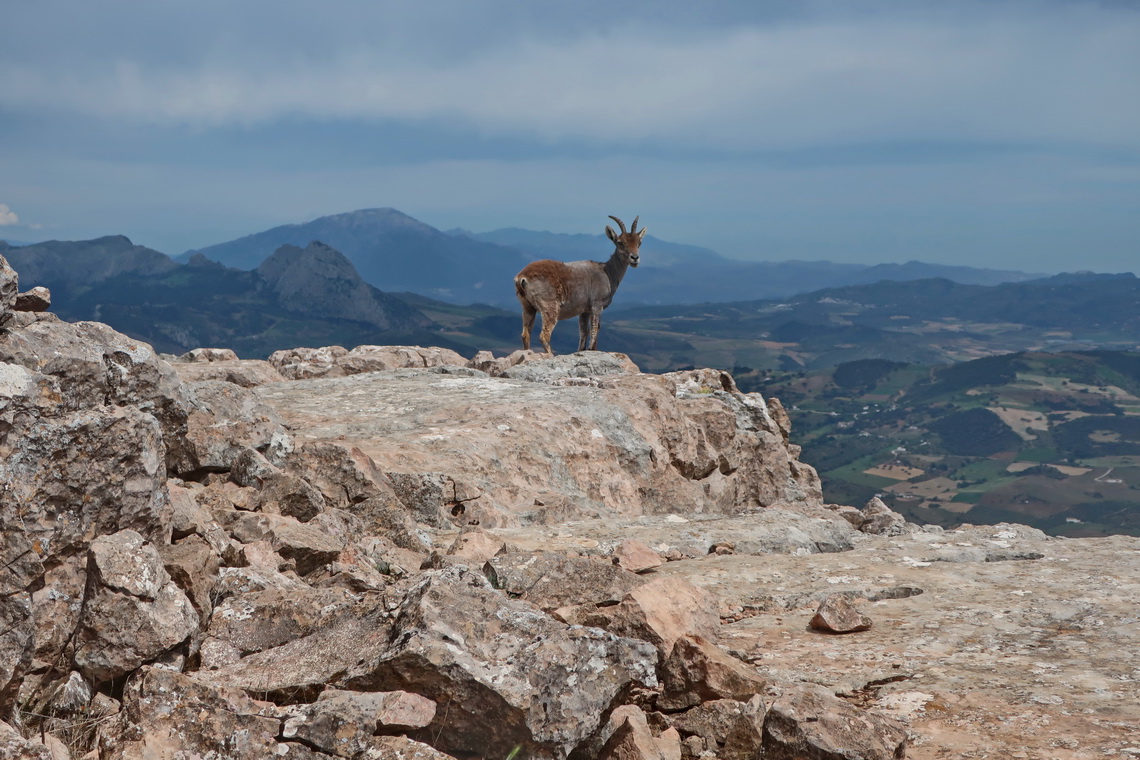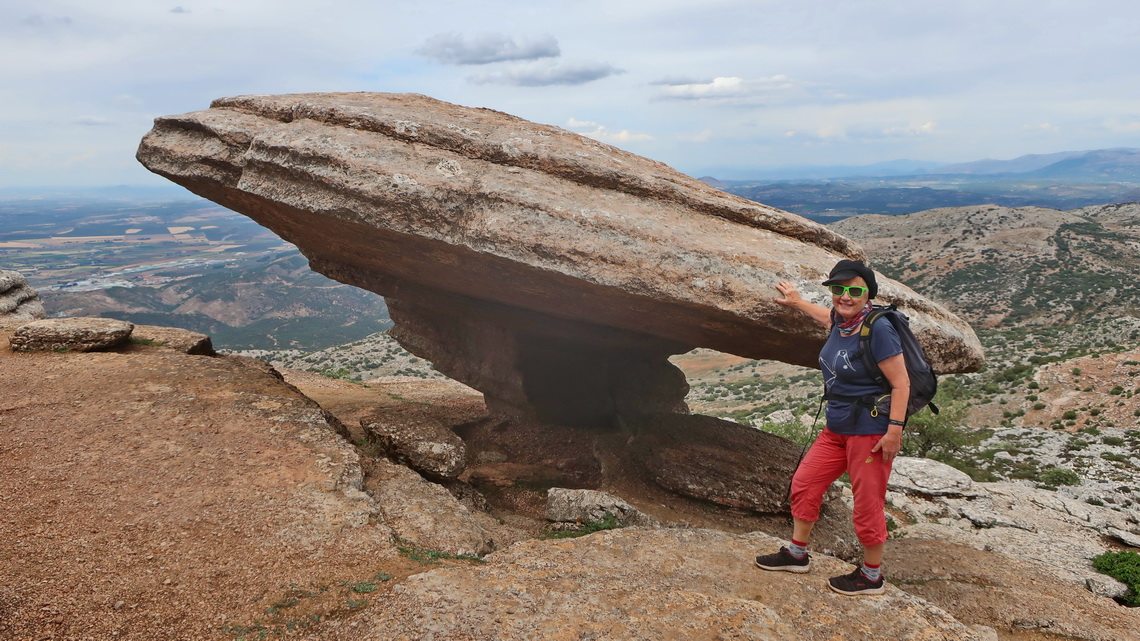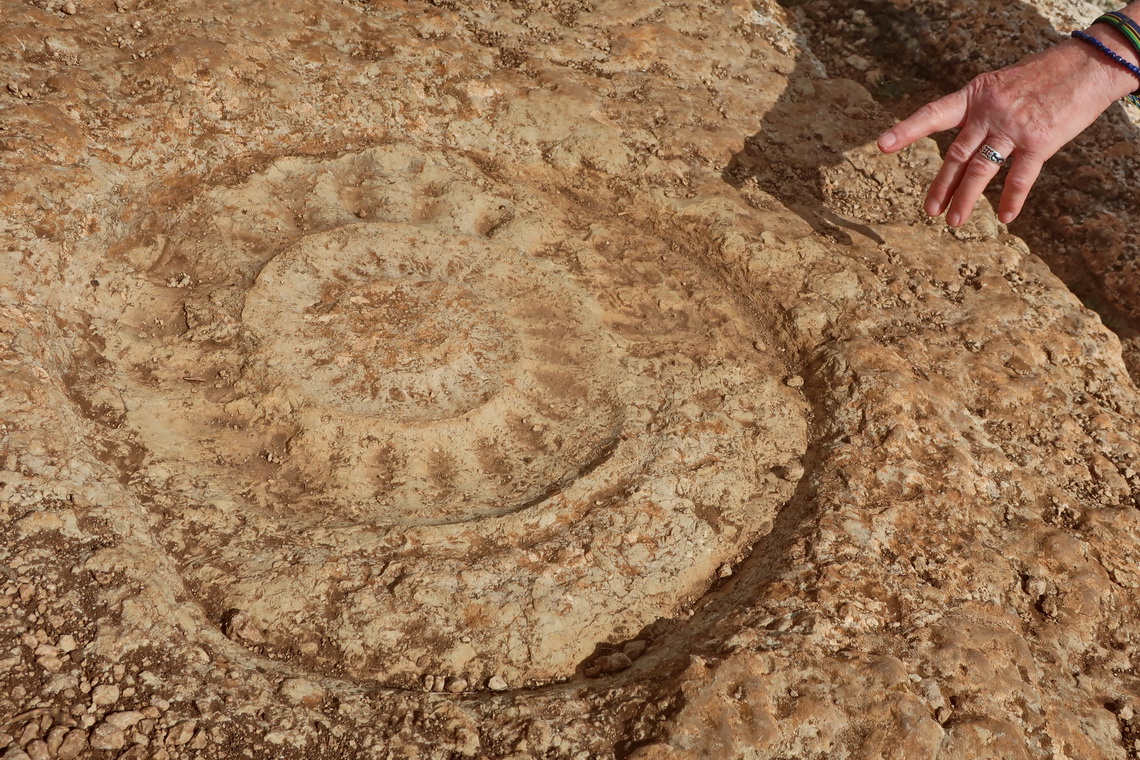 Half the way between Ronda and Granada are the sleepy towns Archidona and Villanueva del Rosario with nice ways. Via Ferrata Sierra de Gracia leads to the 935 meters high summit of Cerro Virgen de Gracia with a hermitage with the same name. We took our bicycles from Villanueva del Rosario nearly to the start of Via Ferrata Hondonero.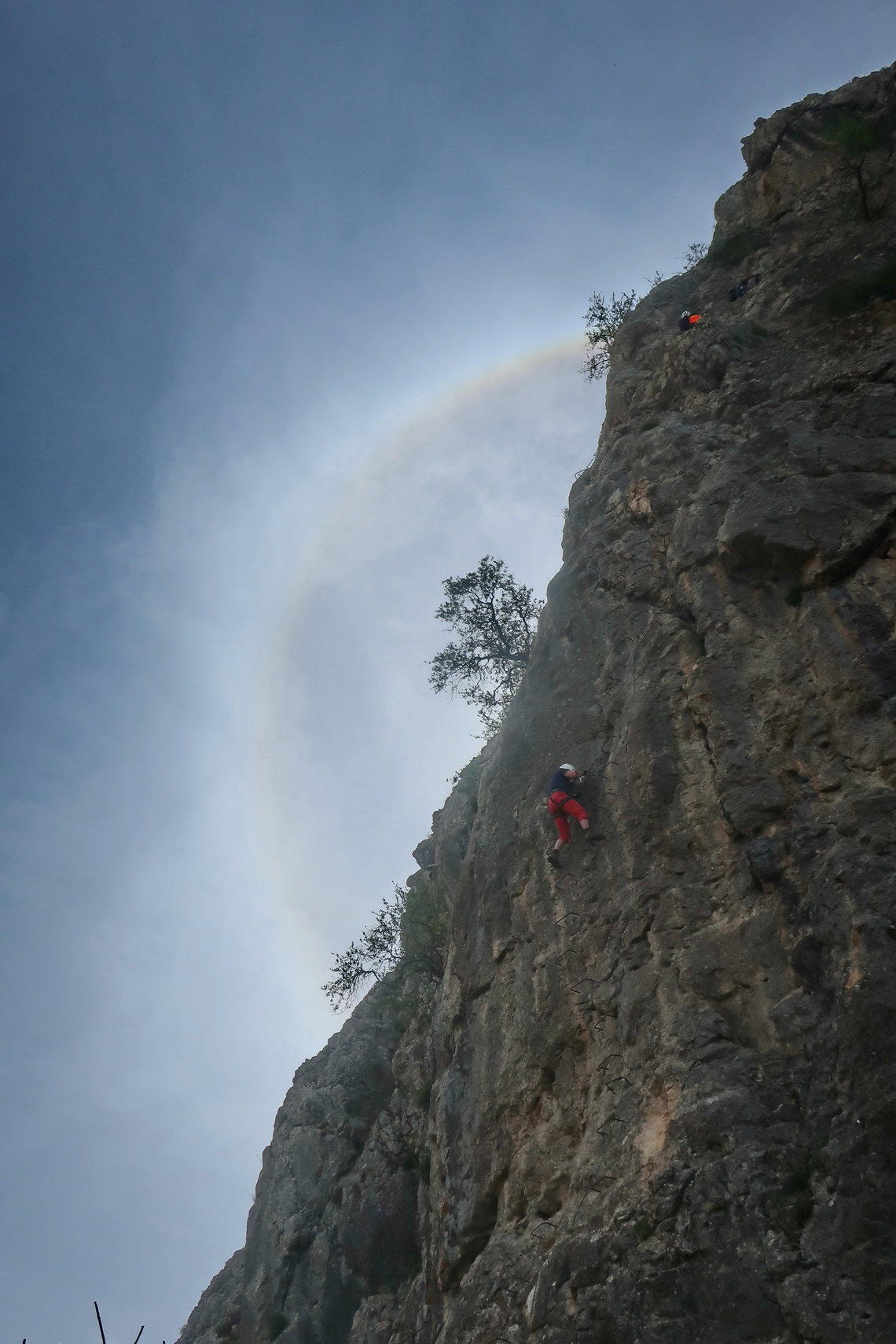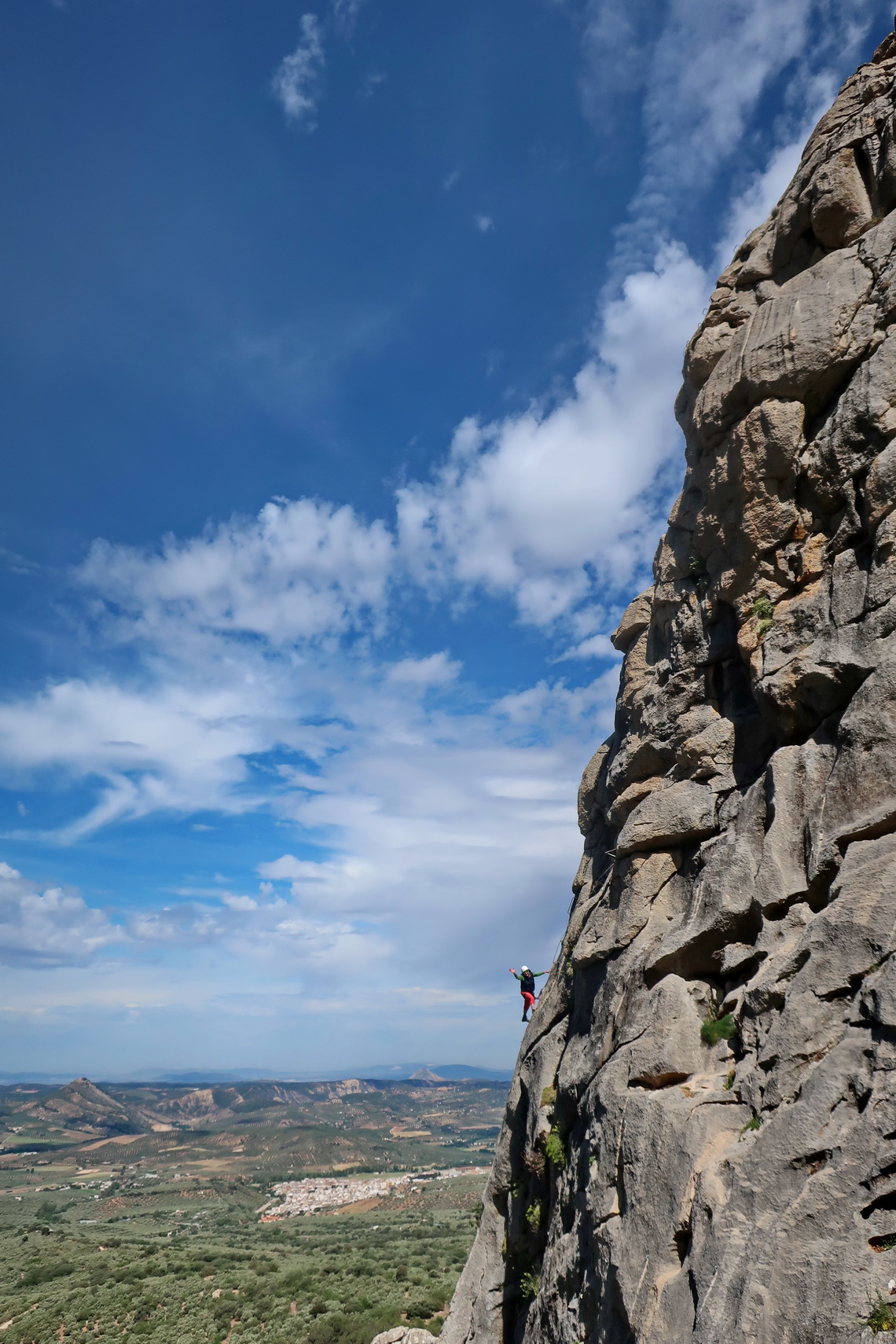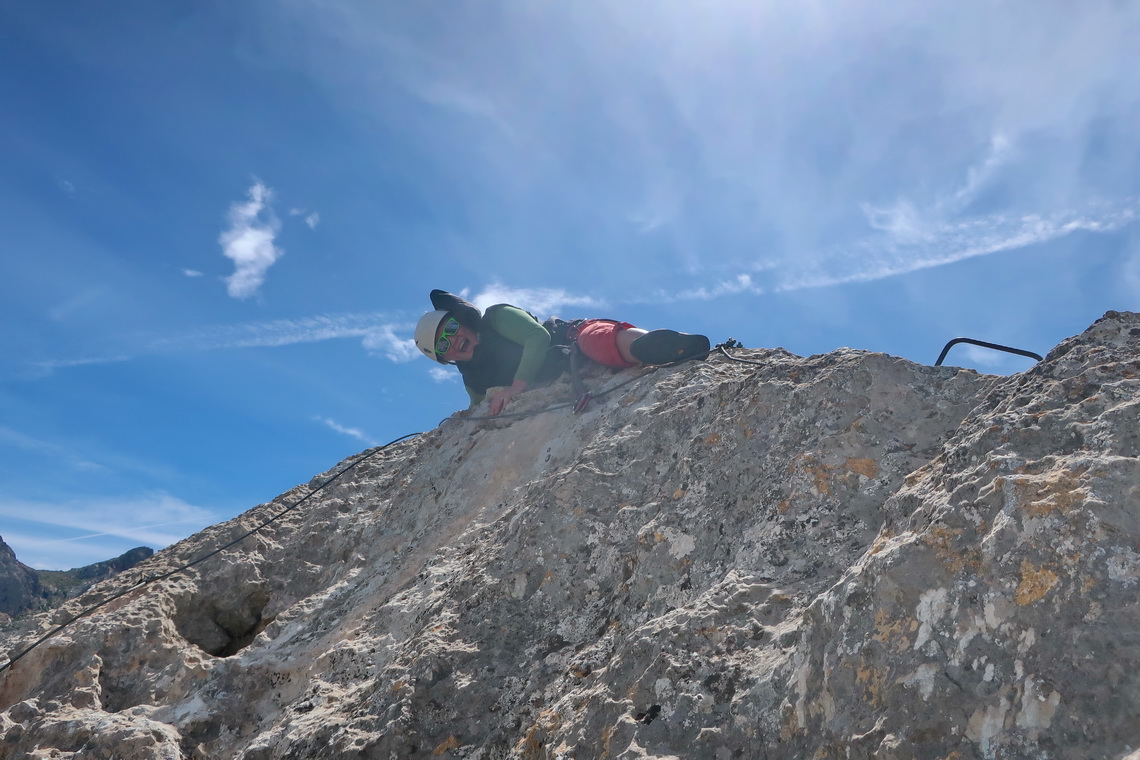 May 5th 2023 we came to Sierra Nevada the second time in our lives. We stayed with our camper exactly on the same place Hoya de la Mora at 2506 meters sea-level like we had been more than 37 years ago. Marion's brother Tommy and our two and half years daughter Eva had been with us. We had had a lot of snow and Eva had done her first swings in snow with her little skies.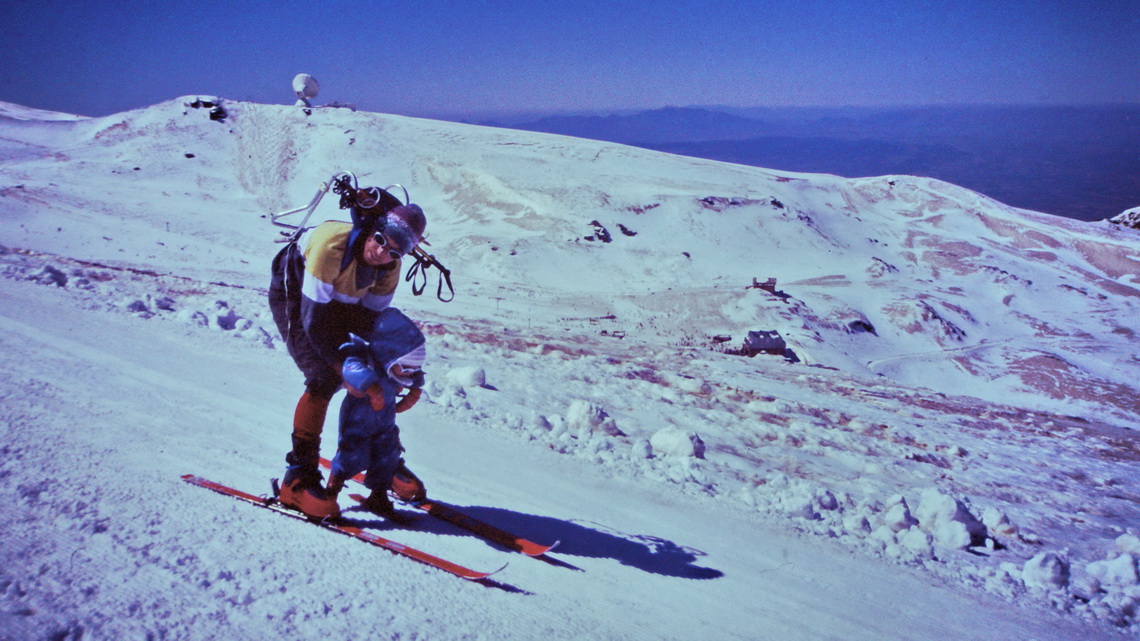 In 1986 we had done some superb ski mountaineering tours (without Eva) like the challenging traverse of Pico de Mulhacén. Beginning of May 2023 we had very little snow thanks to unusual low precipitation in winter 2023 and extreme hot temperatures in April 2023 in southern Spain. Hence we could use our bicycles to drive the first part on paved ground and the second on a bumpy dirt road to go to the mountain hut Refugio Vivac de la Caldera at 3065m sea-level. It is a stony but cozy bivouac with just a table and few beds. Fortunately lake Laguna de la Caldera is nearby where we could get water. We slept two comfortable nights in this mountain hut with few other people.
We hiked to the three highest peaks of Sierra Nevada - 3482 meters high Pico de Mulhacén, 3396 meters high Pico del Veleta on the day we returned to our car and 3369 meter high La Alcazaba on a very long day. The latter one was a strenuous trip of more than 20 kilometers (a little bit with our bicycles) in an extraordinary beautiful environment where we met nobody .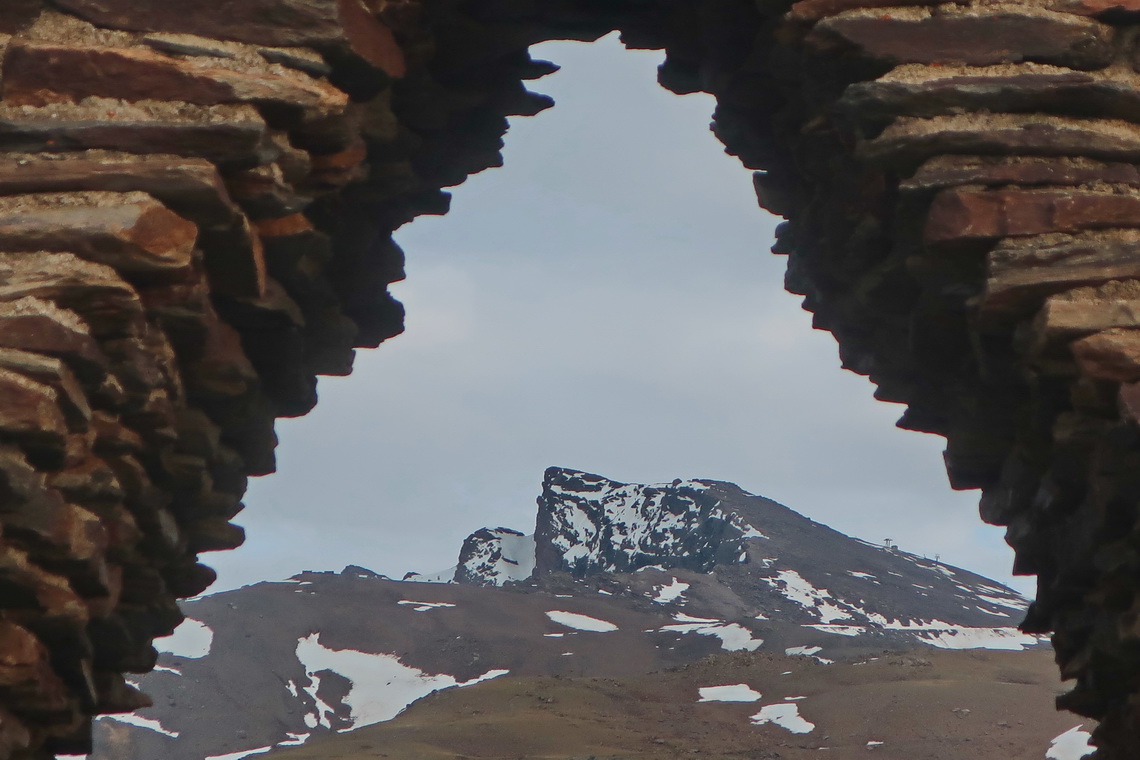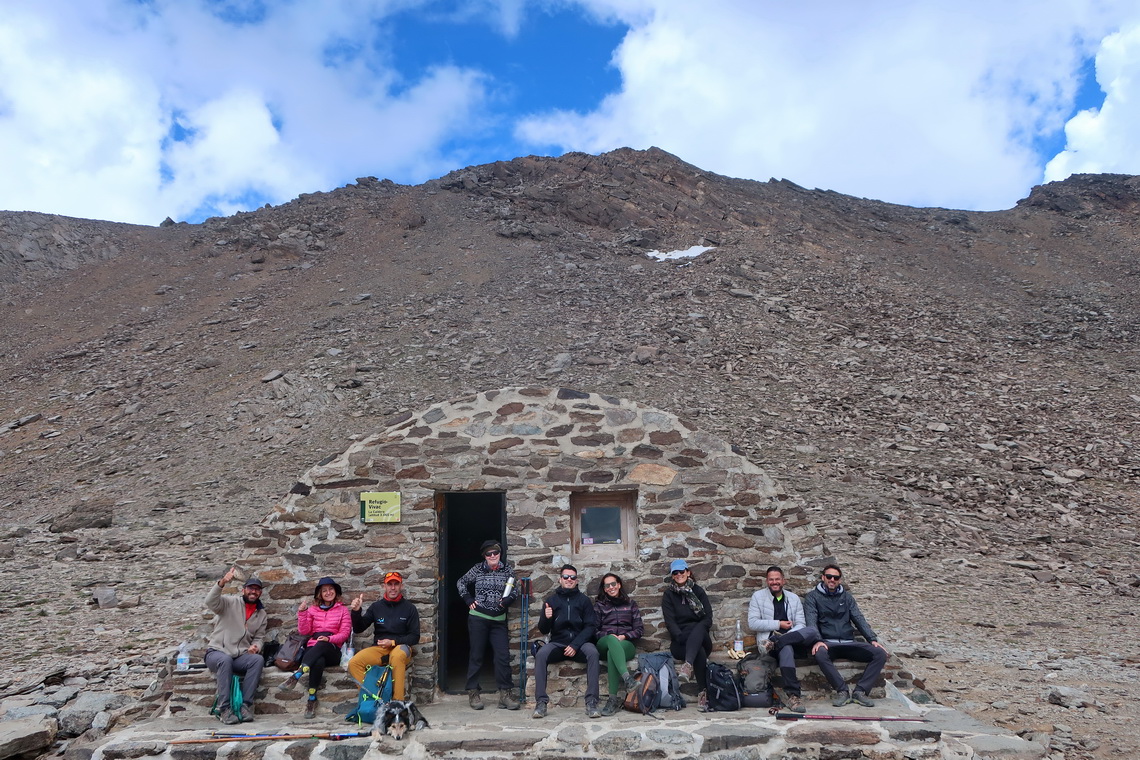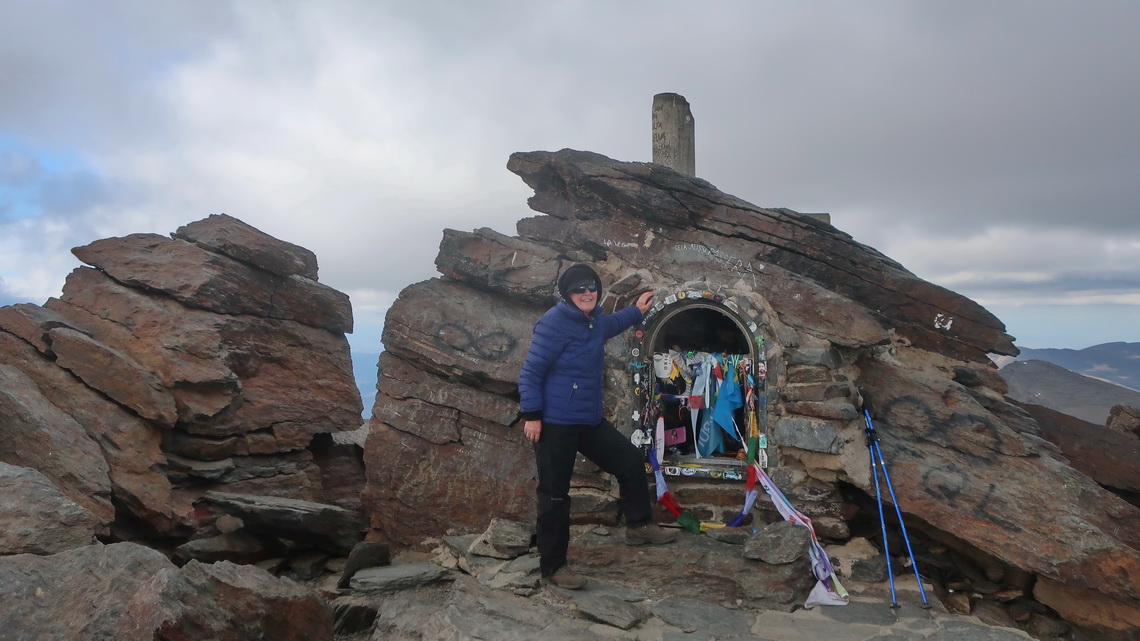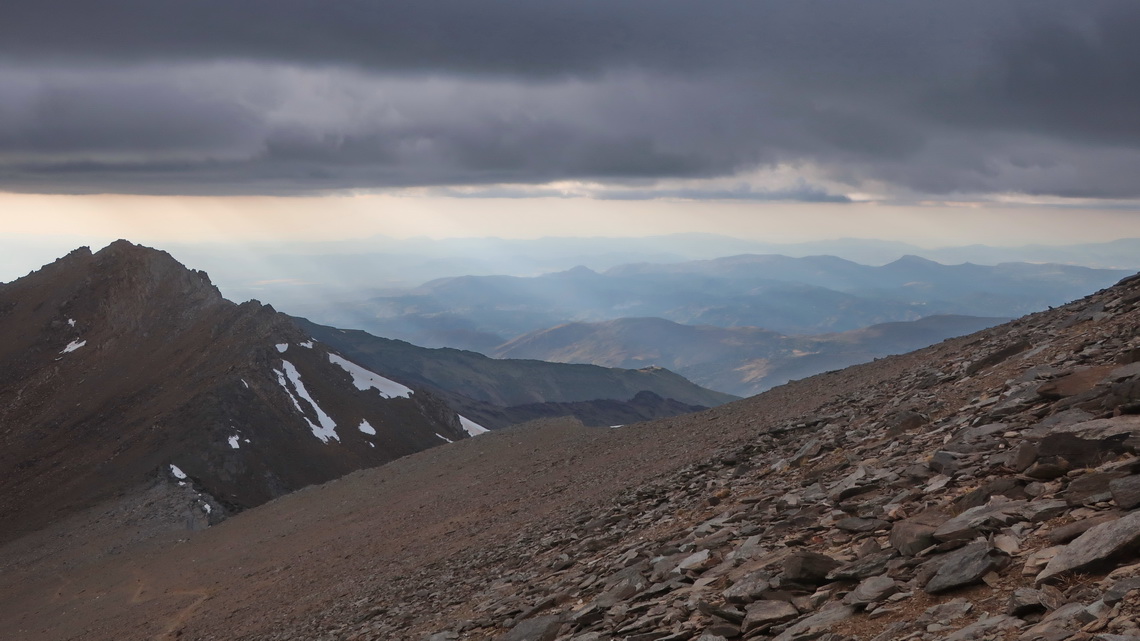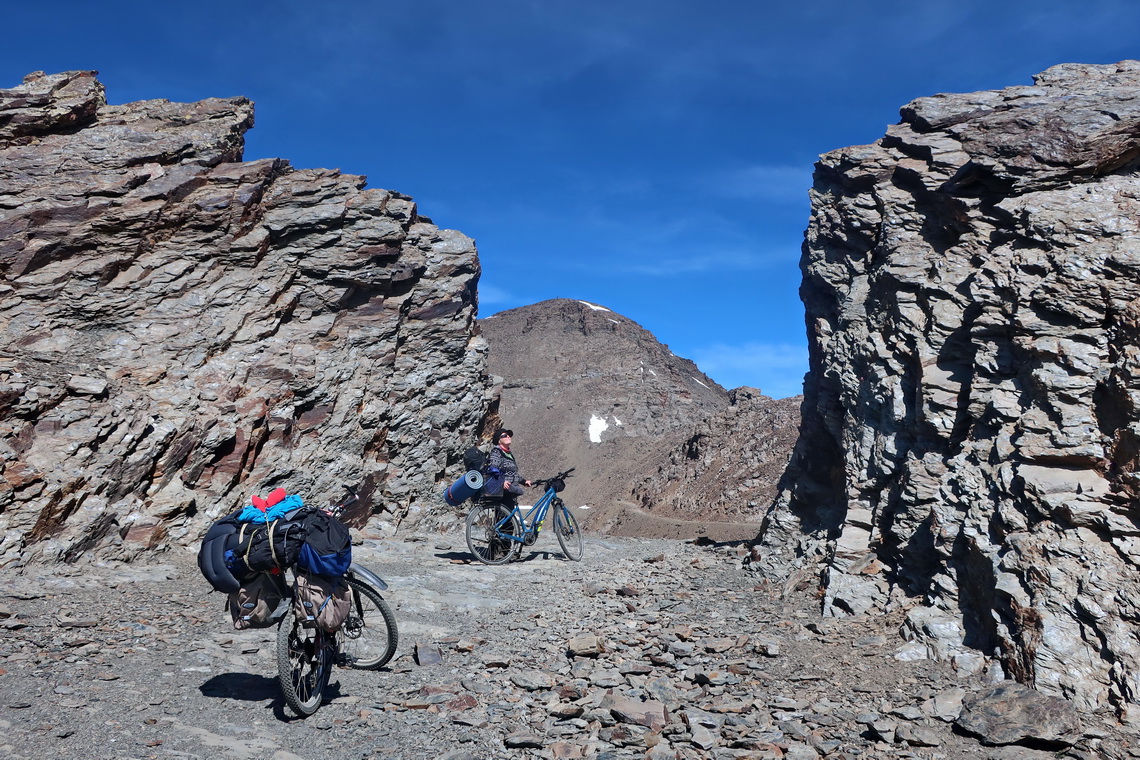 In addition to the three major summits of Sierra Nevada we ascended 3222 meters high Puntal de la Caldera (half an hour from the mountain hut Refugio Vivac de la Caldera), 3226 meters high Puntal de Loma Púa (south of Pico del Veleta), 2609 meters high Mojón del Trigo (half an hour from the parking Hoya de la Mora) and the 2558 meters high southeast summit of Peñones de San Francisco (few meters north of Hoya de la Mora).

The bustling city of Granada is nice, also besides the famous Alhambra. It has a lovely old town, interesting galleries and many pretty places. We were lucky to get tickets for Alhambra on the internet but the price was everything but favorable - it is an UNESCO World heritage site with approximately 3 million visitors per year. We spent nearly a full day in the Alhambra complex with its wonderful gardens, patios, museums and buildings. 5 kilometers east of Granada is the comfortable camping place Cenes de la Vega for little money - ideal to cycle to Granada along the river Rio Genil.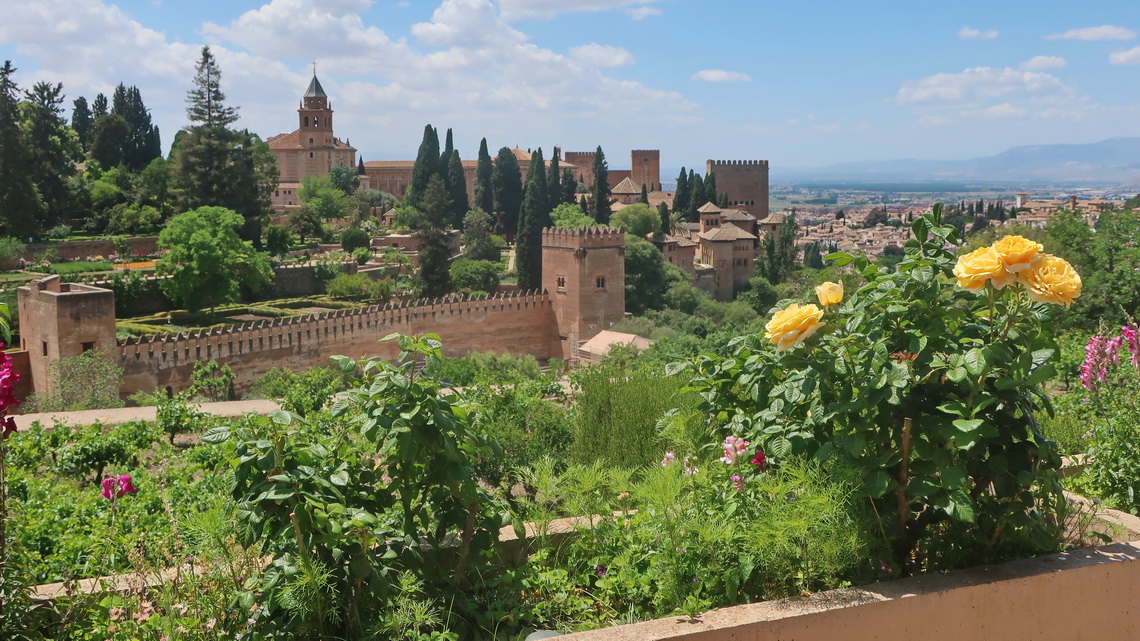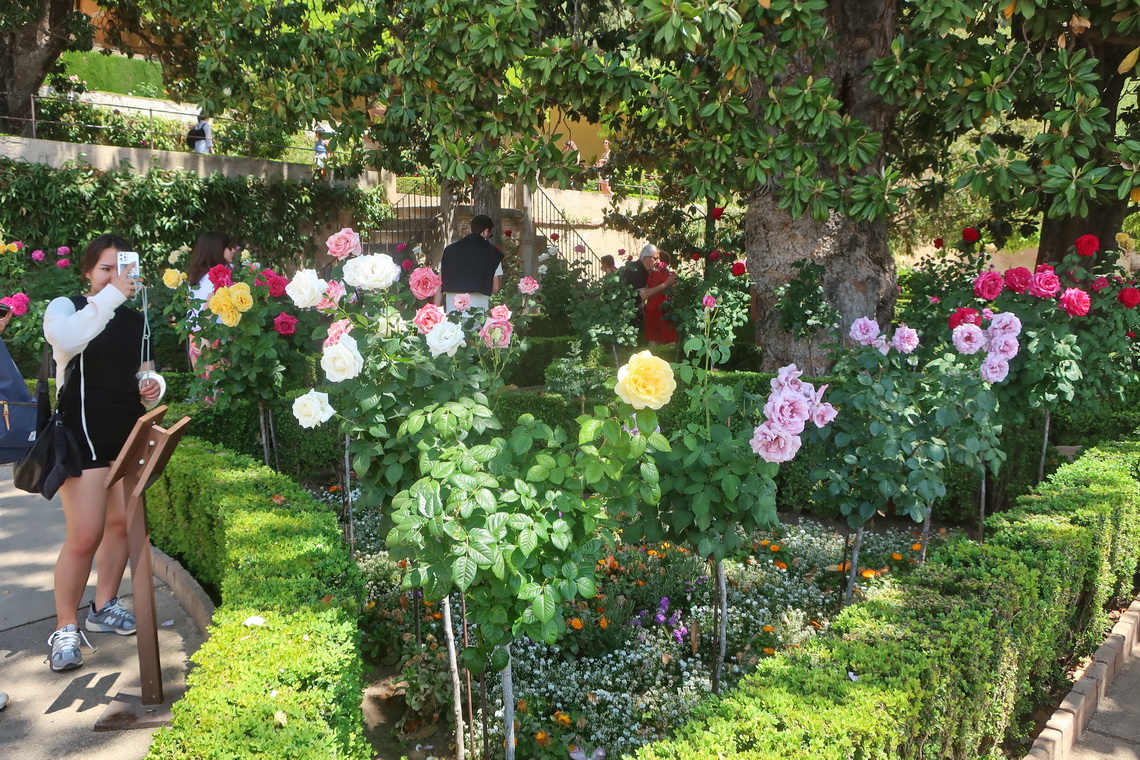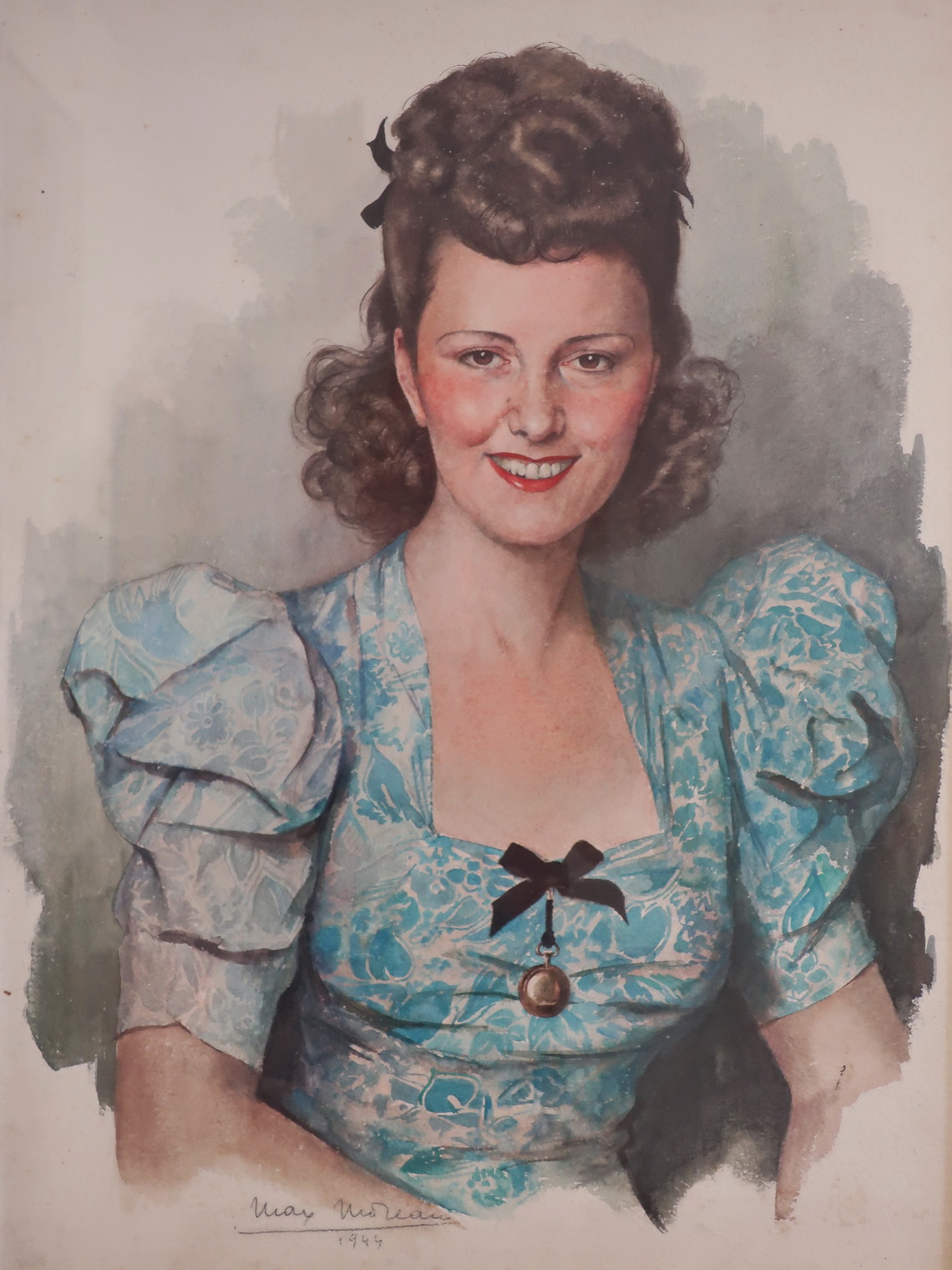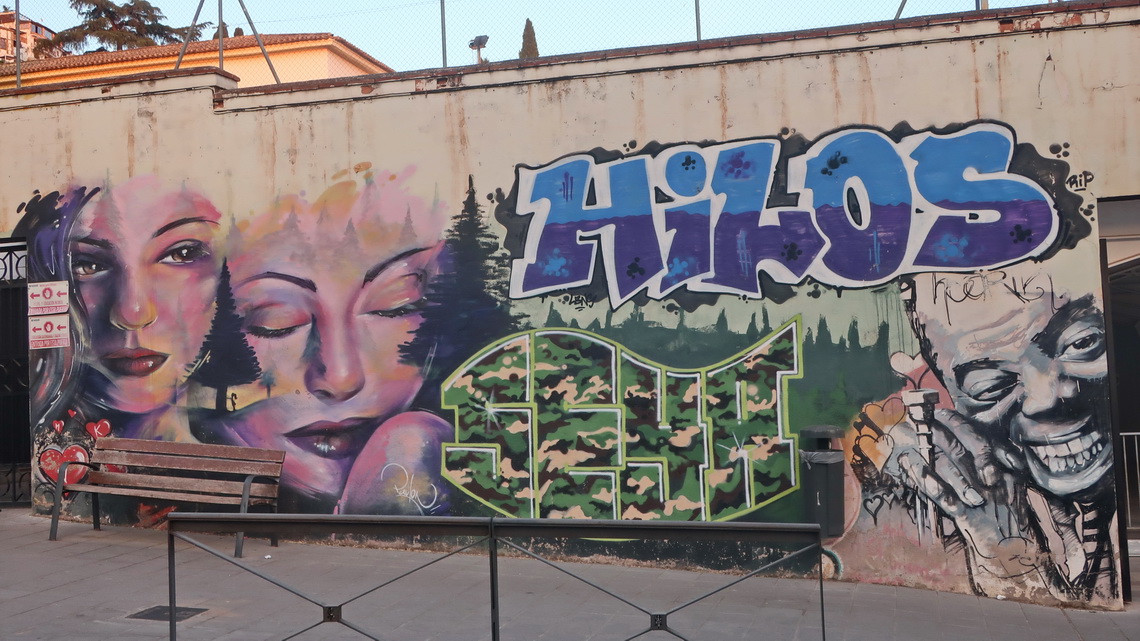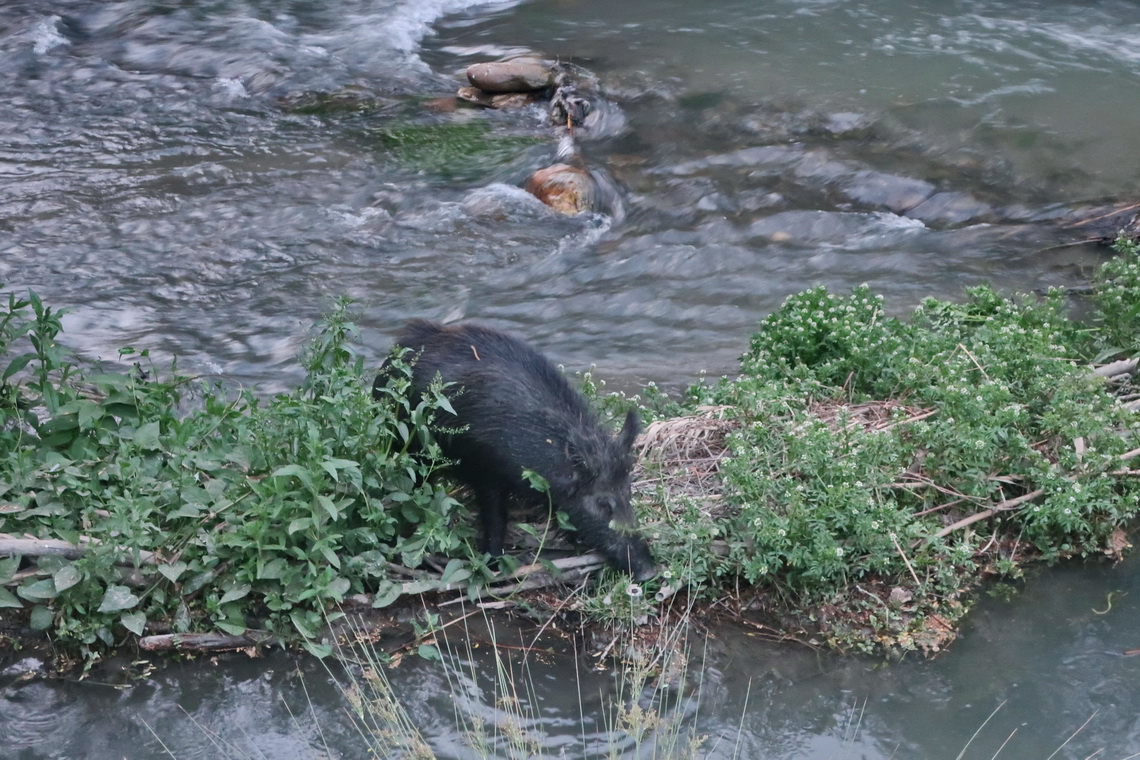 We continued to the mountain range Sierra de la Sagra in the northeast corner of Andalusia via the worth seeing city of Guadix with its approximately 2,000 cave dwellings. The little village La Puebla de Don Fadrique is a good base for the mountains of Sierra de la Sagra. Excellent Via Ferrata de la Rendija leads to 1815 meters high Morrón de los Lobos. The summit of La Sagra is with 2386 meters sea-level the highest peak in Andalusia outside of Sierra Nevada. It is accessible from the parking place of the nice Picnic Área Recreativa Las Santas on an exhausting 14 kilometers long hike. Both mountain trips were amazing in a pristine and marvelous environment.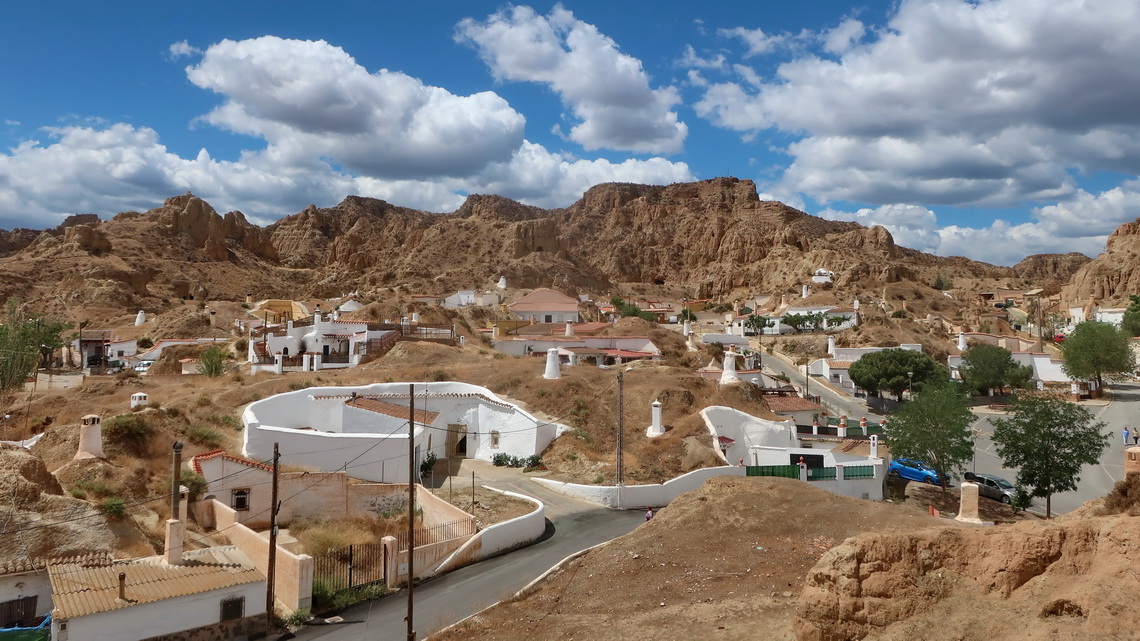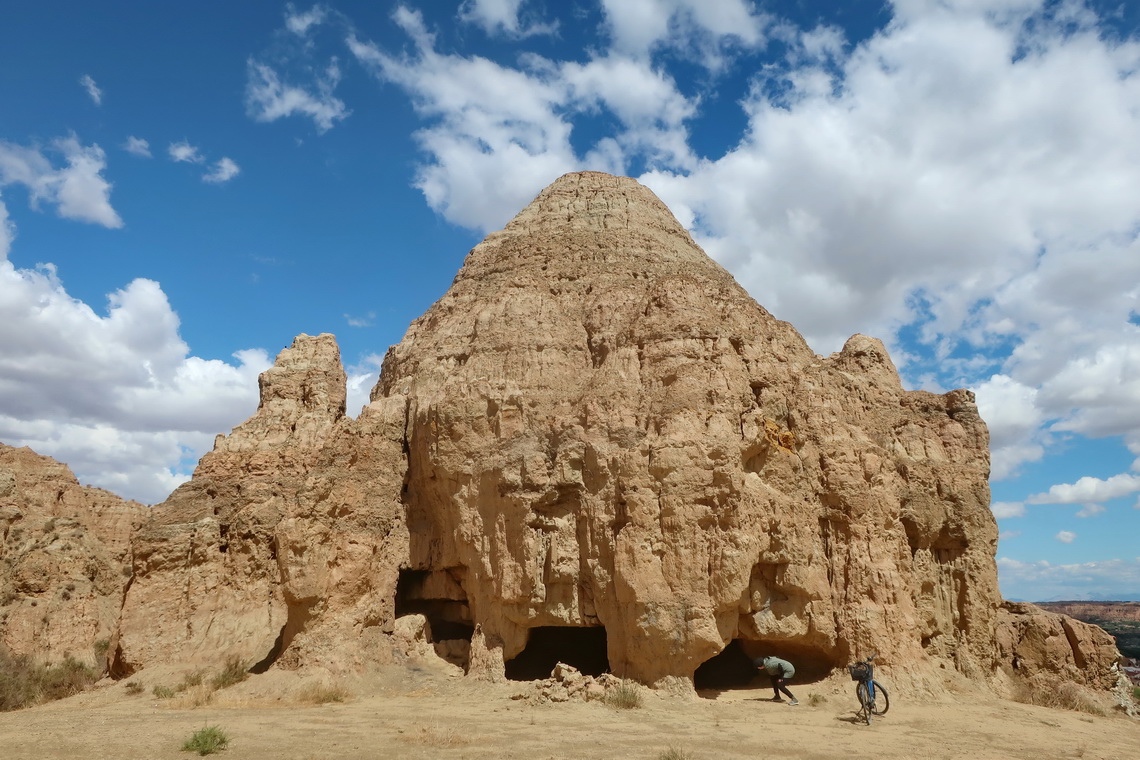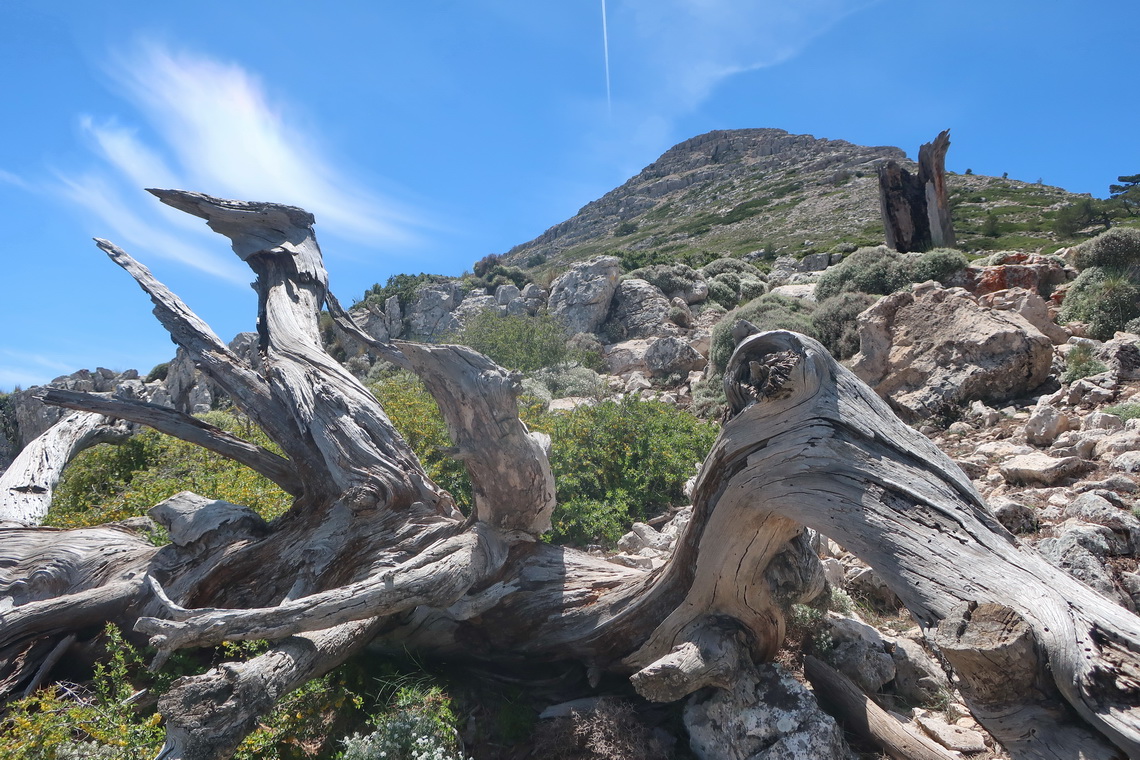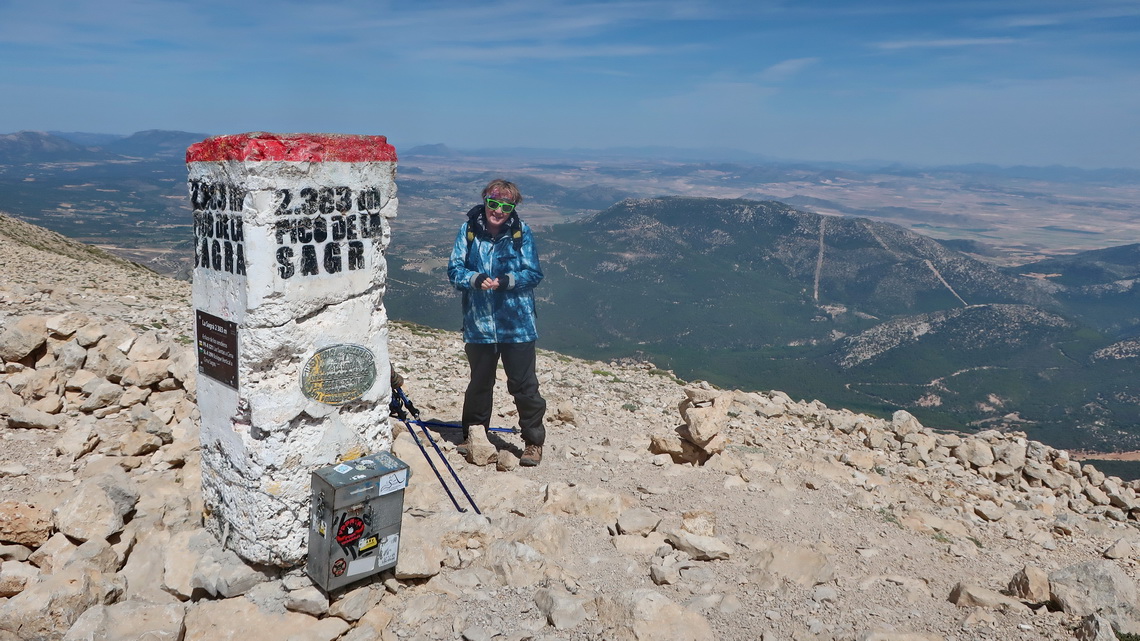 On May 17th we left Andalusia and we started the long journey back to our home in Munich. In Spain we visited the Roman fortress Castell de Sagunt (50 kilometers north of Valencia), the beautiful city Tortosa on shore of the river Ebro (southern Catalonia), and the beach towns Blanes, Calella de Palafrugell and El Port de la Selva (all on Costa Brava in northern Catalonia).
Close to Tortosa we climbed up two superb Via Ferratas - Penyaflor and  Barranc de la Foix. From El Port de la Selva we traversed the mountains of Puig de Queralbs, La Creu de Les Palomeres and 682 meters high Sant Salvador Saverdera where the Pyrenees met the Mediterranean Sea. On May 26th / 27th 2023 we spent our last night in Spain on the windy pass Coll de Frare (202 meters sea-level) where we had stunning views into the mountains and of the ocean.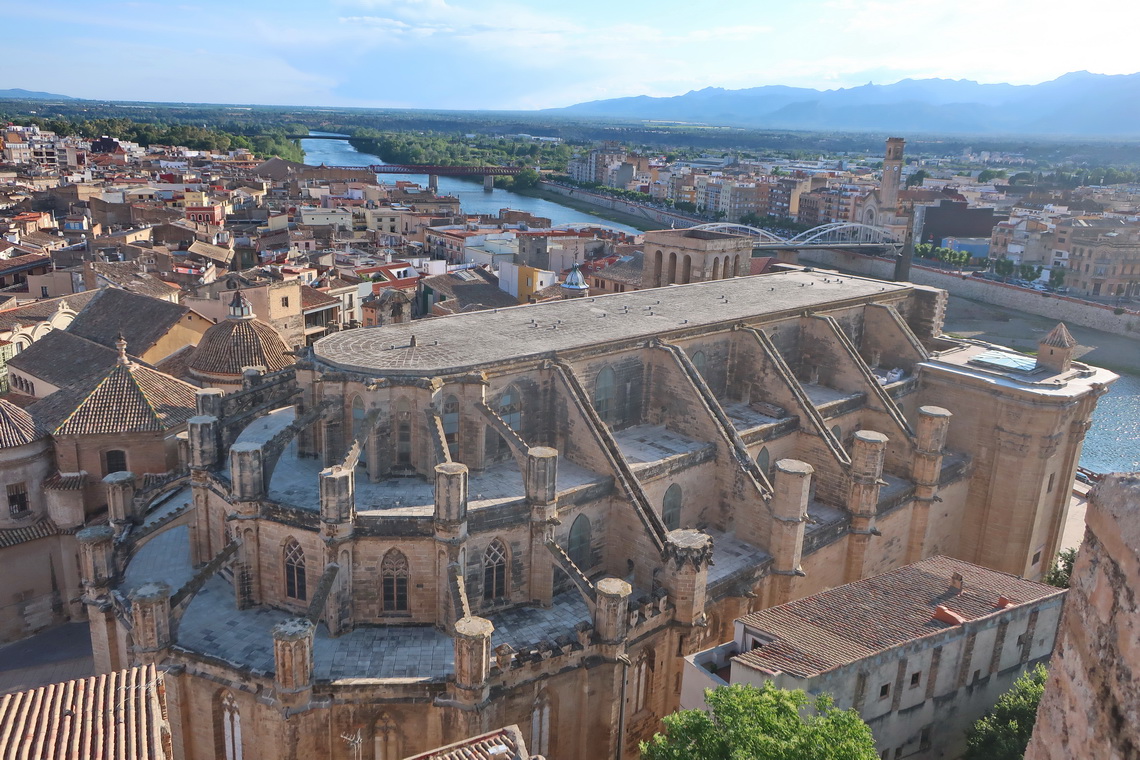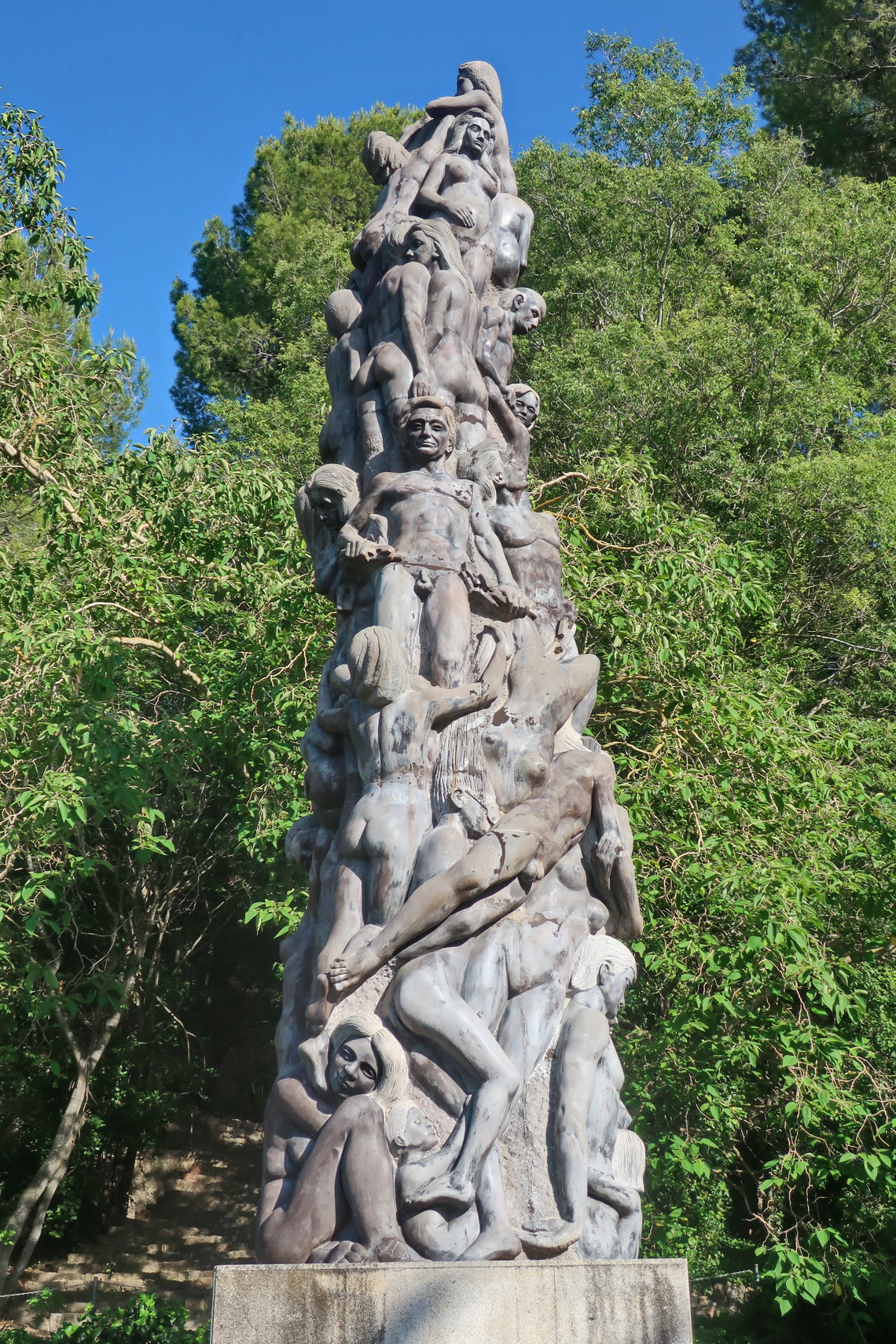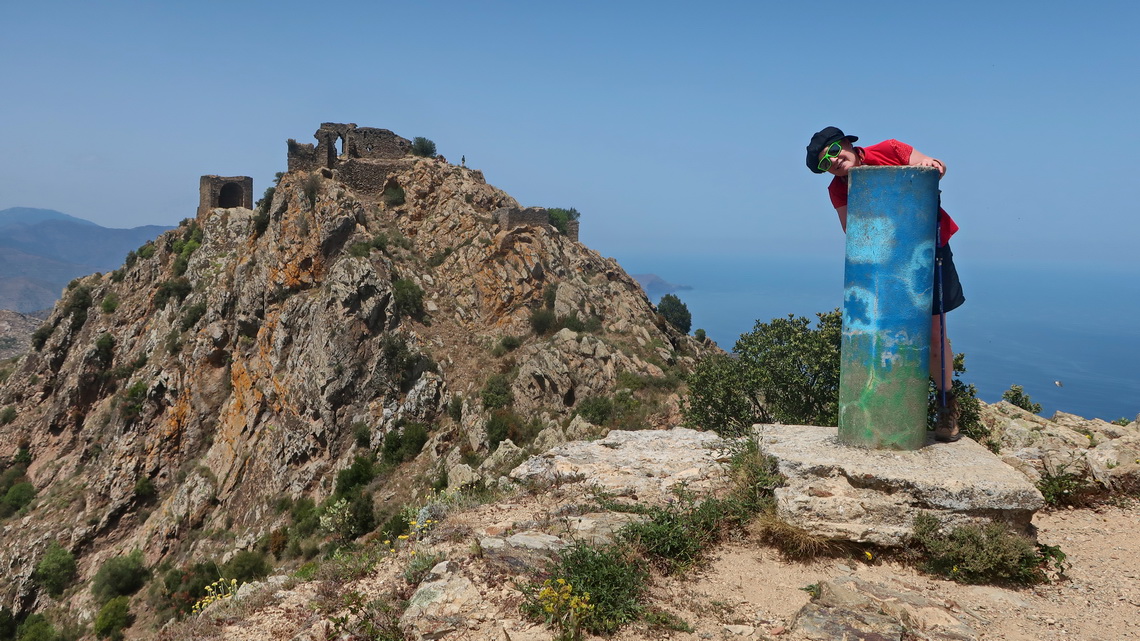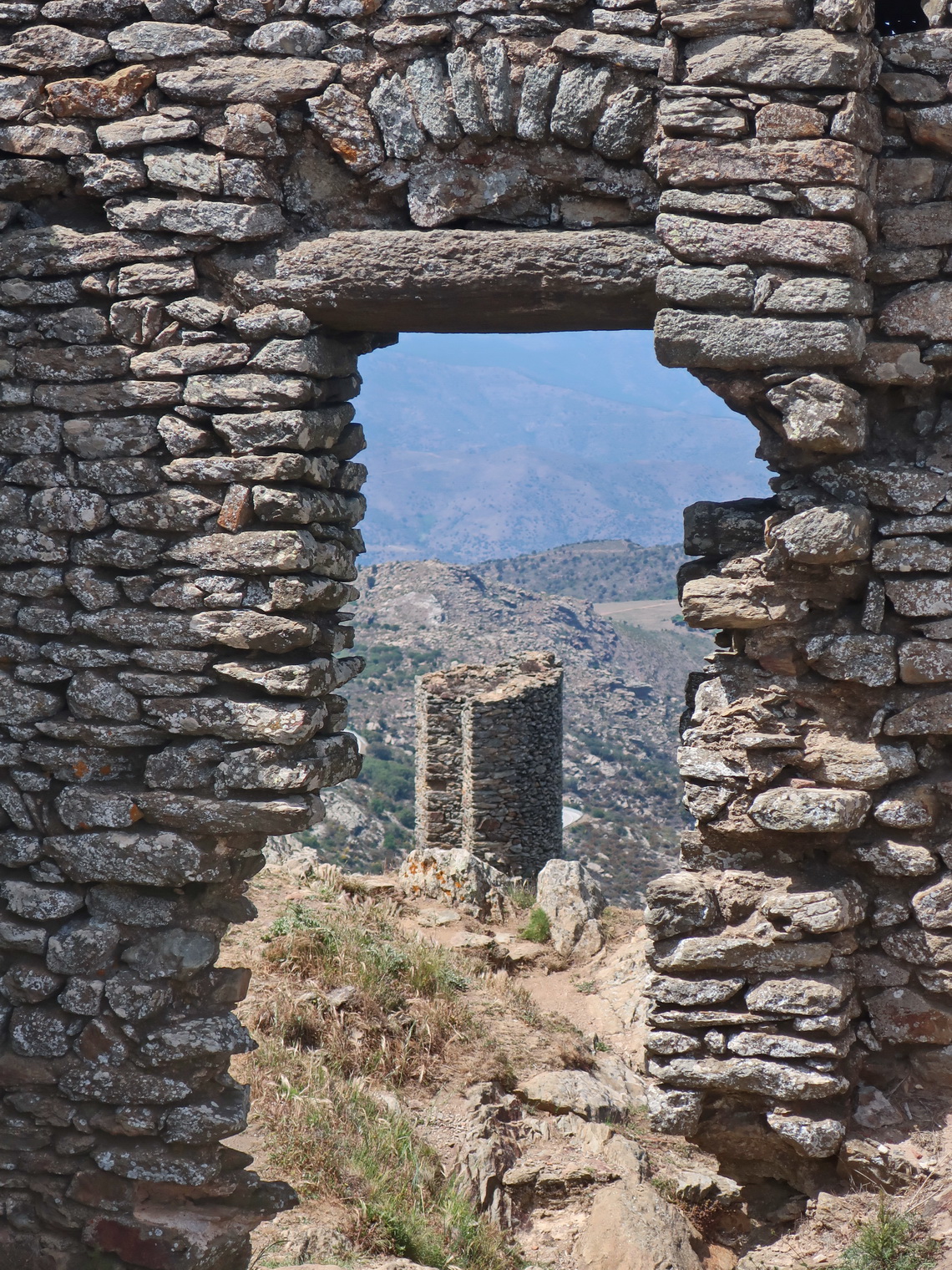 For more pictures, please click here
For a map of our itineraries, click here
To download our GPS coordinates file of Spain, click here