In September 2010 we spent some days in the Dolomites together with Marion's brother Tommy. Our first target was Piz Cunturines in the Fanes Group. It is one of the giants in the Dolomites, more than 3000m high. And some climbing is required. Fortunately there is an iron rope (Via Ferrata), so no heavy mountain equipment is needed. We started very early in the morning at the Capanna Alpina, closed to St. Kassian in the Gadertal. It was a wonderful day in an archaic environment. We walked approximately 4 hour through a very remote valley, passing the lake Cunturines, to the saddle between the peaks of Piz Cunturines and La Varella. There the ropes begin, also some iron ladders. Then it became very steep, more than 1700m above St. Kassian. The climbing was very motivating, but relatively short. The iron ropes and ladders were in excellent conditions.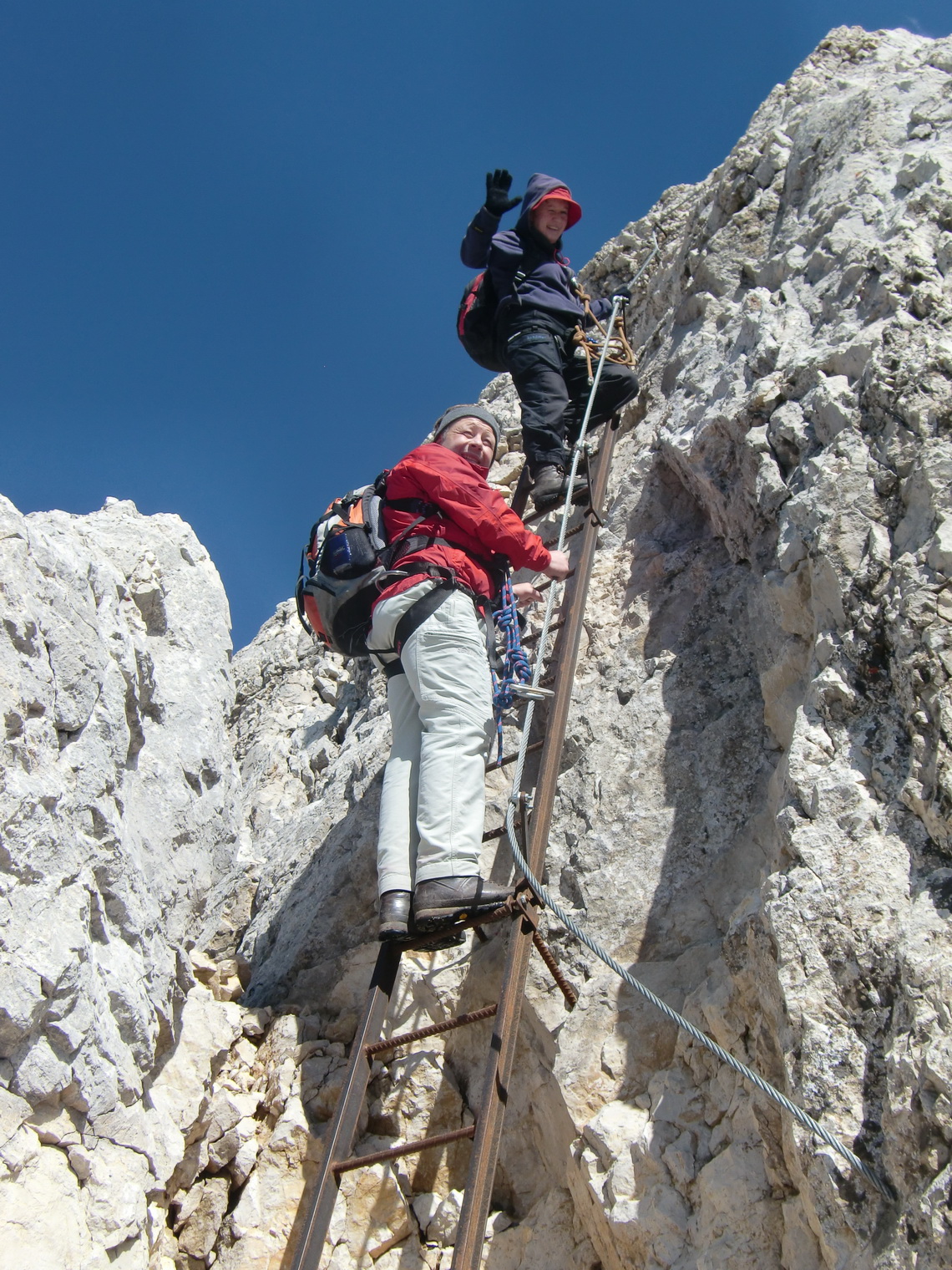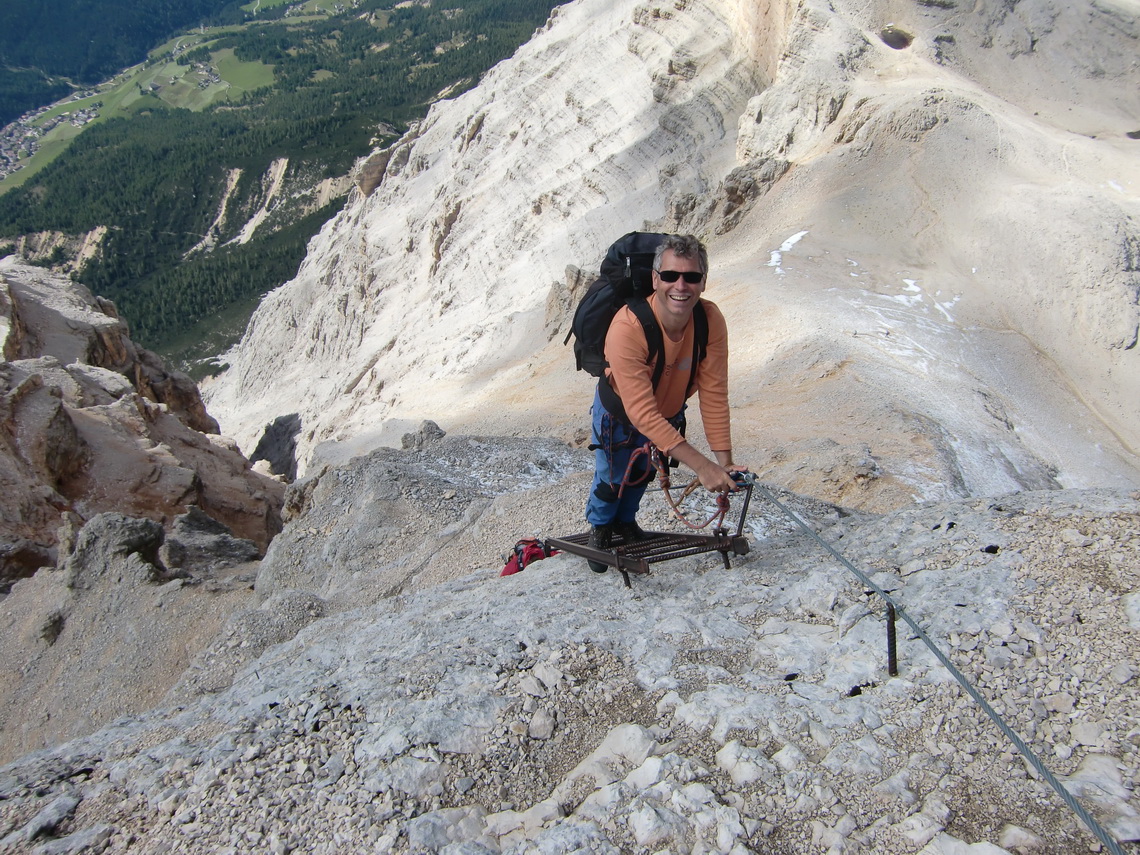 Finally we achieved the top of the Piz Cunturines. The view was overwhelming; most of the major peaks in the Dolomites were clearly visible. We made a long rest, but our (mountain) hunger was not satisfied, yet. So we decided to climb up also Piz La Varella, which is opposite of Piz Cunturines. Another hour to go, but very nice views back to Piz Cunturines.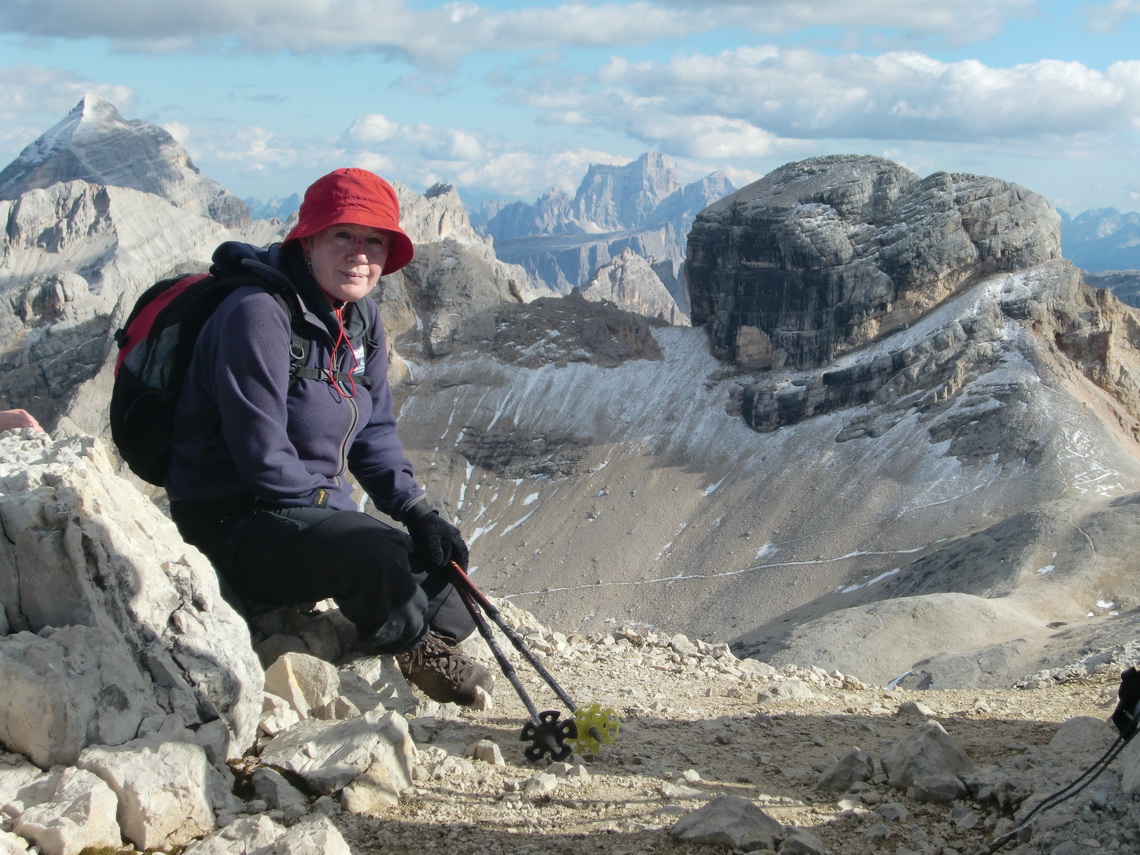 Our shadows were already very long when we arrived at the top of La Varella: Again stunning views. Of course we used the bell intensively: A very nice pleasant sound: Bing, bing, bing, ...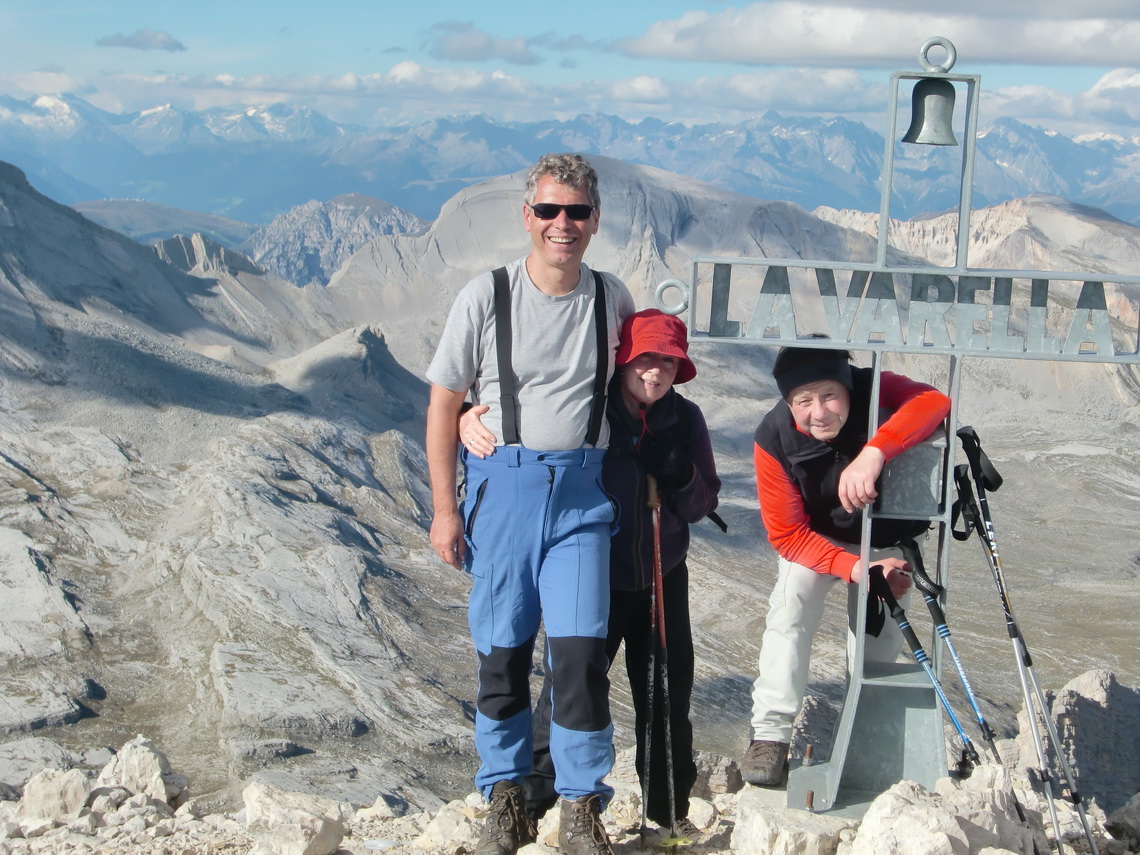 Going down was very, very hard: We had to walk more than two hours in the darkness with our forehead lamps. And then we had an extensive midnight dinner with spaghetti, chocolate and red wine. On the next day we could admire the Piz Cunturines from the Passo Valparola.