Uruguay is the second smallest country in South America, but still twice the size of Austria. It is located east of the large Rio Uruguay, which is the other big conflux of the Rio de la Plata. Uruguay is called the Switzerland of South America due to its stability, prosperity and wealthyness. A lot of banks are in its capital, Montevideo. The landscape is hilly, green and grassy with many cows. In addition Uruguay has nice coasts on the Atlantic Ocean, Rio Uruguay and Rio del la Plata.
We visited the west part of Uruguay on the shores of the big rivers between the second biggest city Salto and the ancient, picturesque town of Colonia del Sacramento. Colonia lies opposite of Buenos Aires on the Rio del la Plata. It is a good place to park the car if you fly from Buenos Aires to your home city. 
The dam of the hydroelectric power plant Salto Grande is the most northern street  between Argentina and Uruguay. The Uruguayan customs was very strict in terms of fresh fruits and vegetables, so we had to eat our bananas and tangerines before we could enter Uruguay. Unfortunately we had had a rich breakfast few minutes before, so we had to to scrap some food.
The first city Salto is a pleasant town with a nice main square named after the Uruguayan National hero Jose Gervasio Artigas. He had been the first in South America 1764 who had performed an agriculture reform to the advantage of the local people. He had been defeated by Argentine and Brazilian troops 1819 and he had to move to Paraguay into exile. His reform had been removed to the benefit of the European rich landowners, which had exploited the local people.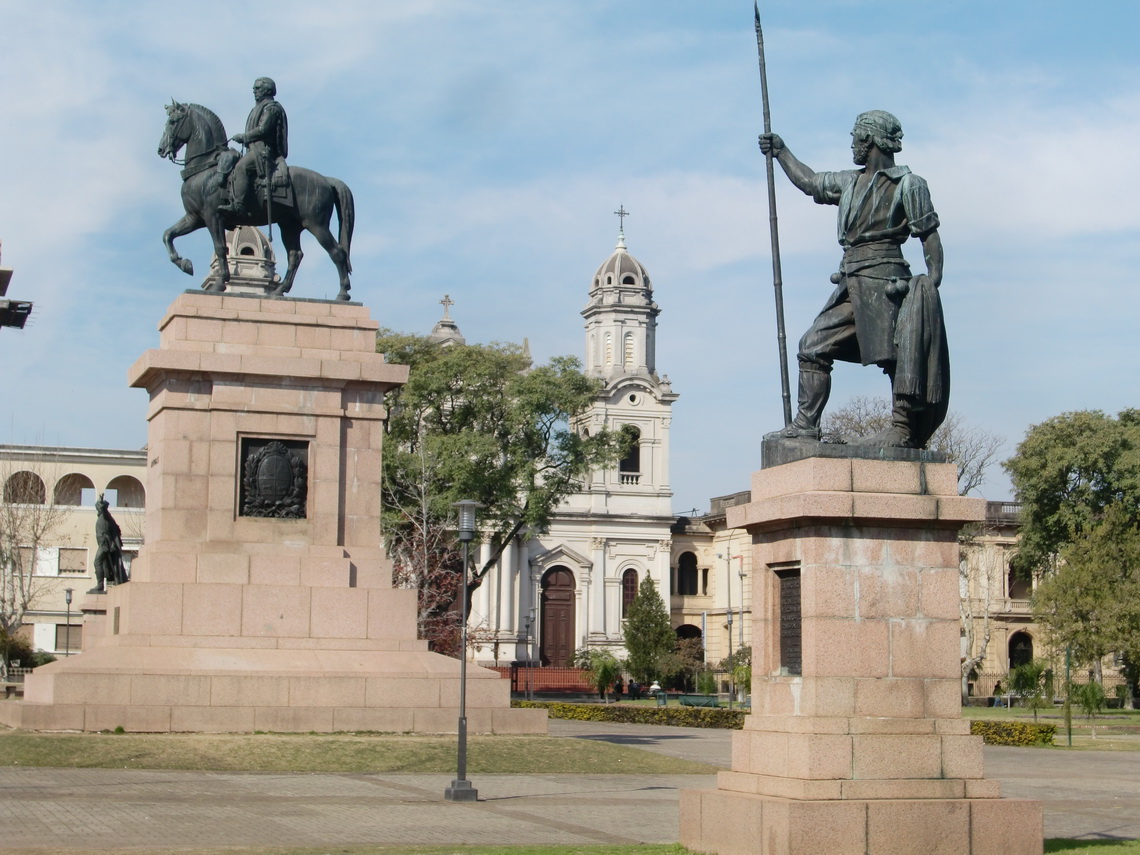 We got the best ice cream in South America in a parlor with a nice name: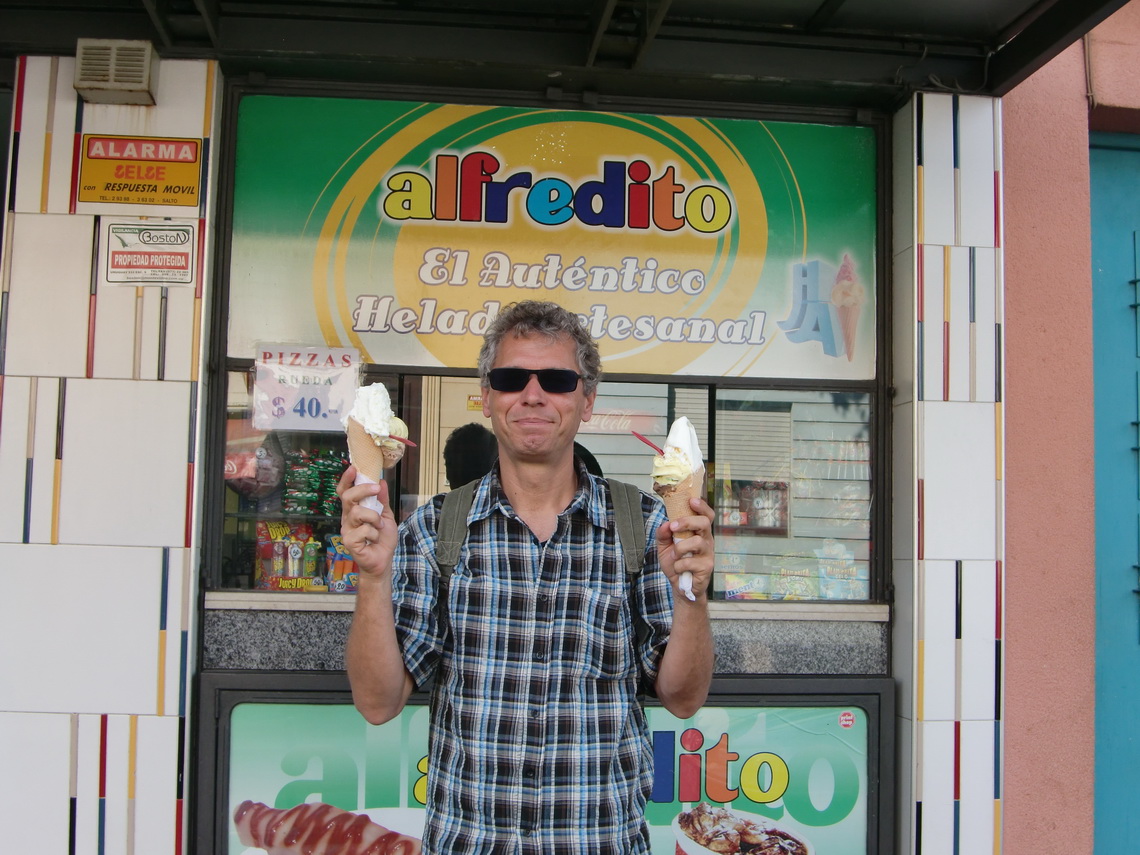 We spent the night on the Meseta de Artigas a plateau 80 meters over the Rio Uruguay with a large monument of General Artigas, more than 30 meters high. There is a free of charge campsite with all facilities like hot showers and electricity!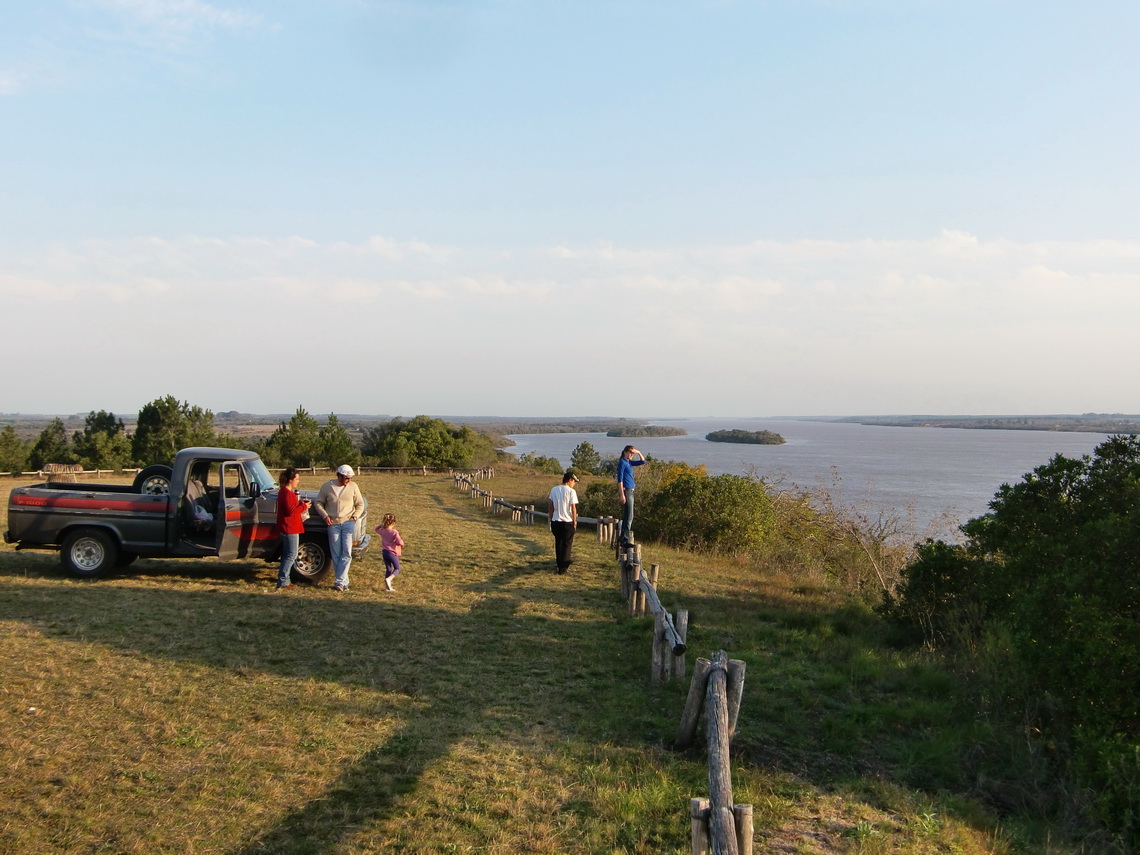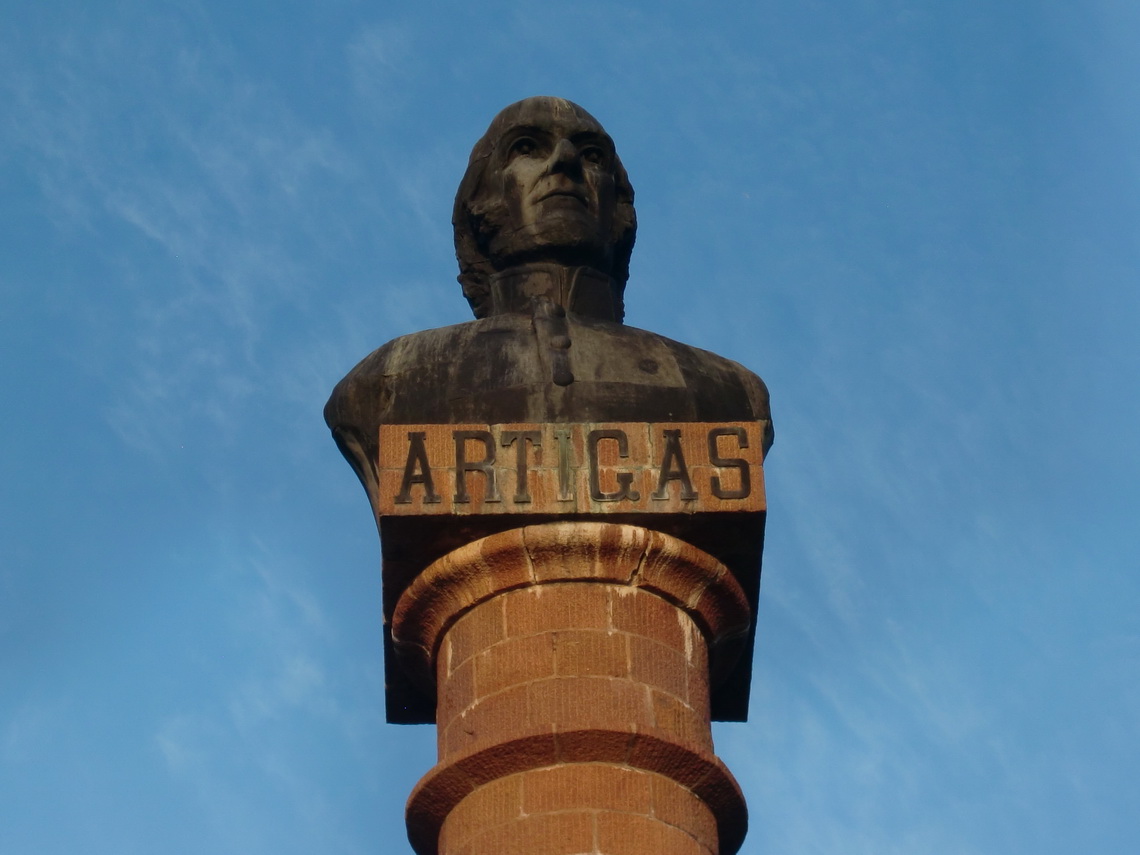 The next city, Paysandu, has an old cemetry and the hot springs Termas de Guaviyu with acceptable campsites.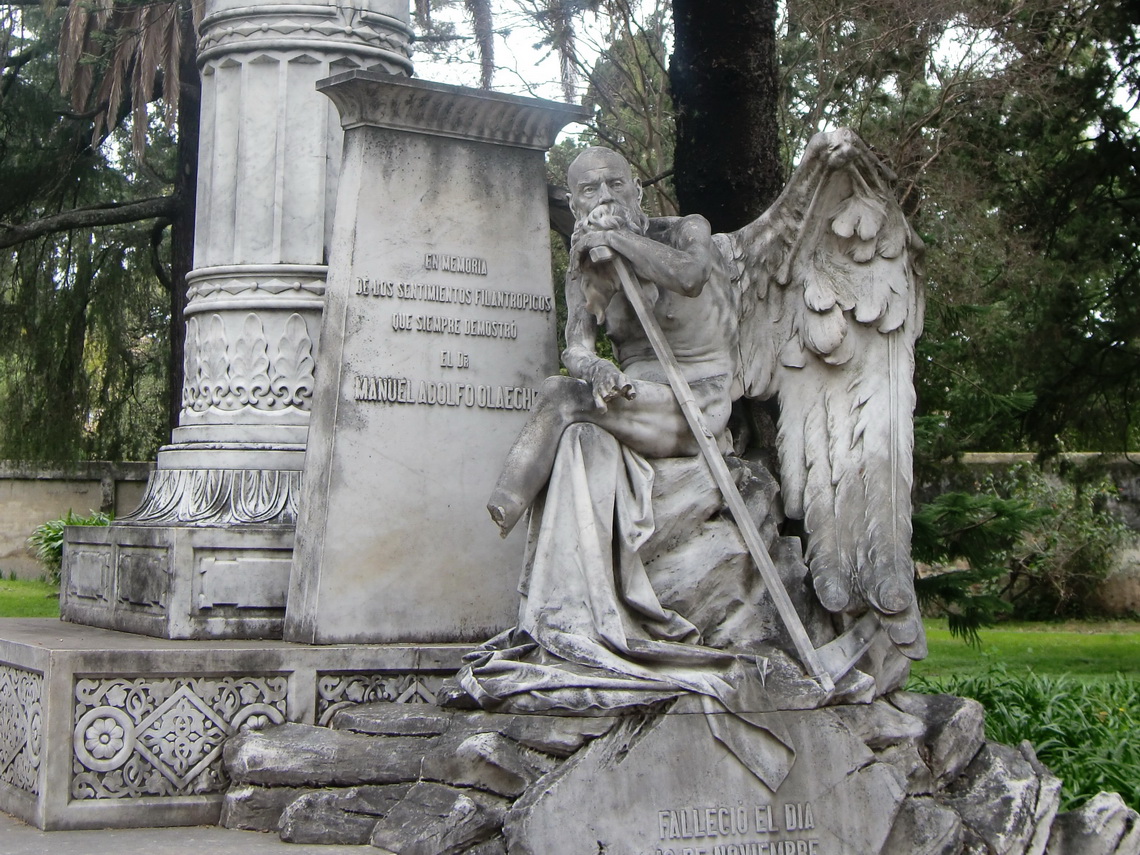 On the way to Colonia are the atmospheric ruins of the Jesuit Calera de las Huerfanas, situated in a lush forest.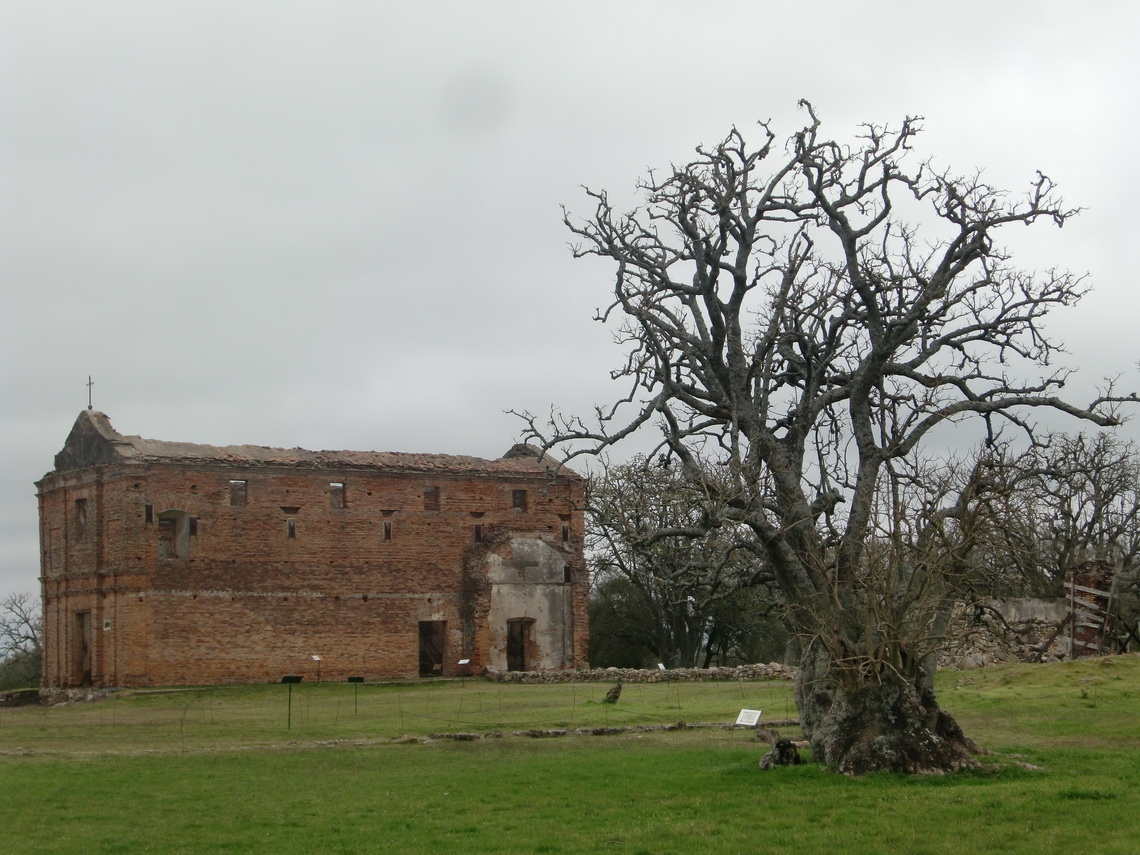 We found a nice campsite directly on the beach of Rio de la Plata, 8 km North of Colonia (GPS coordinates S 34° 24.958 W 057° 53.532, close to the Geocache El Castillo, which we did not find. But we found another one in a nice hacienda driven by Swiss people: Vineyard Cache - Wood and Wine.
This campground was free of charge but without facilities. Instead beer was available!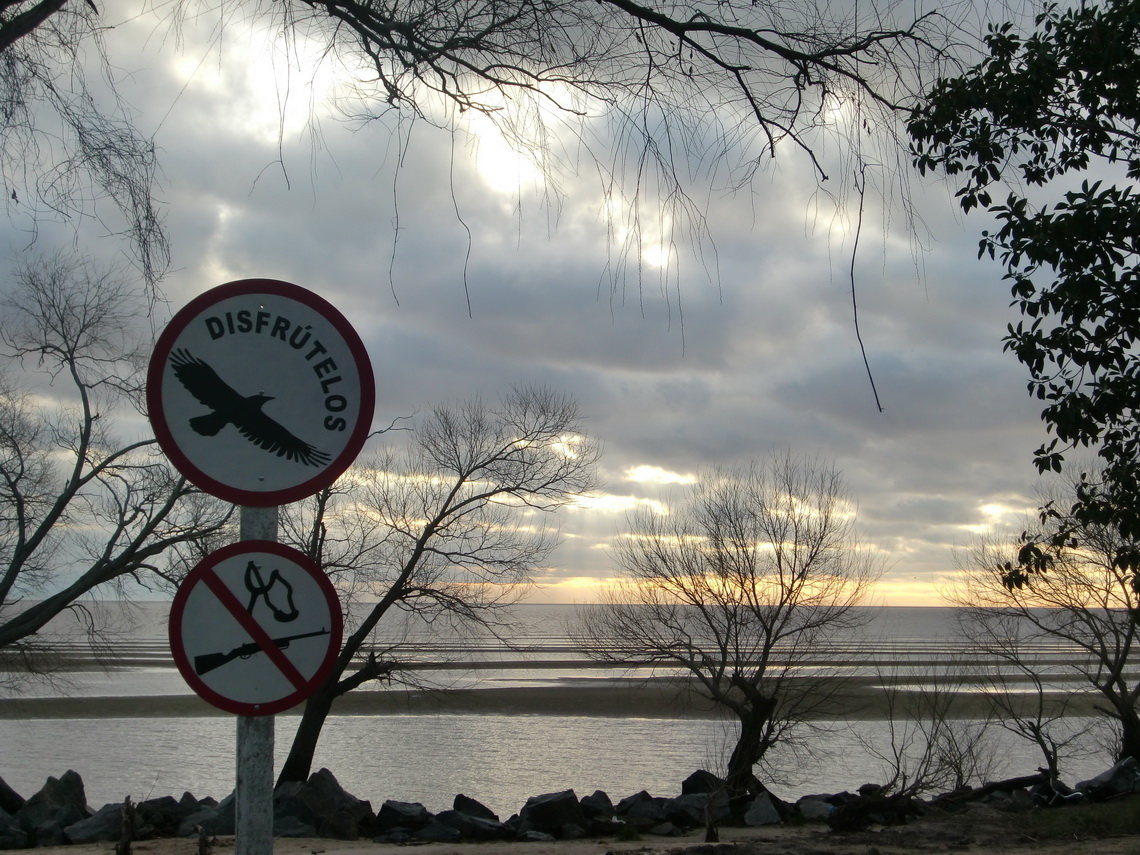 We enjoyed this marvelous and remote spot intensively. We stayed 3 nights there, also when we visited Colonia.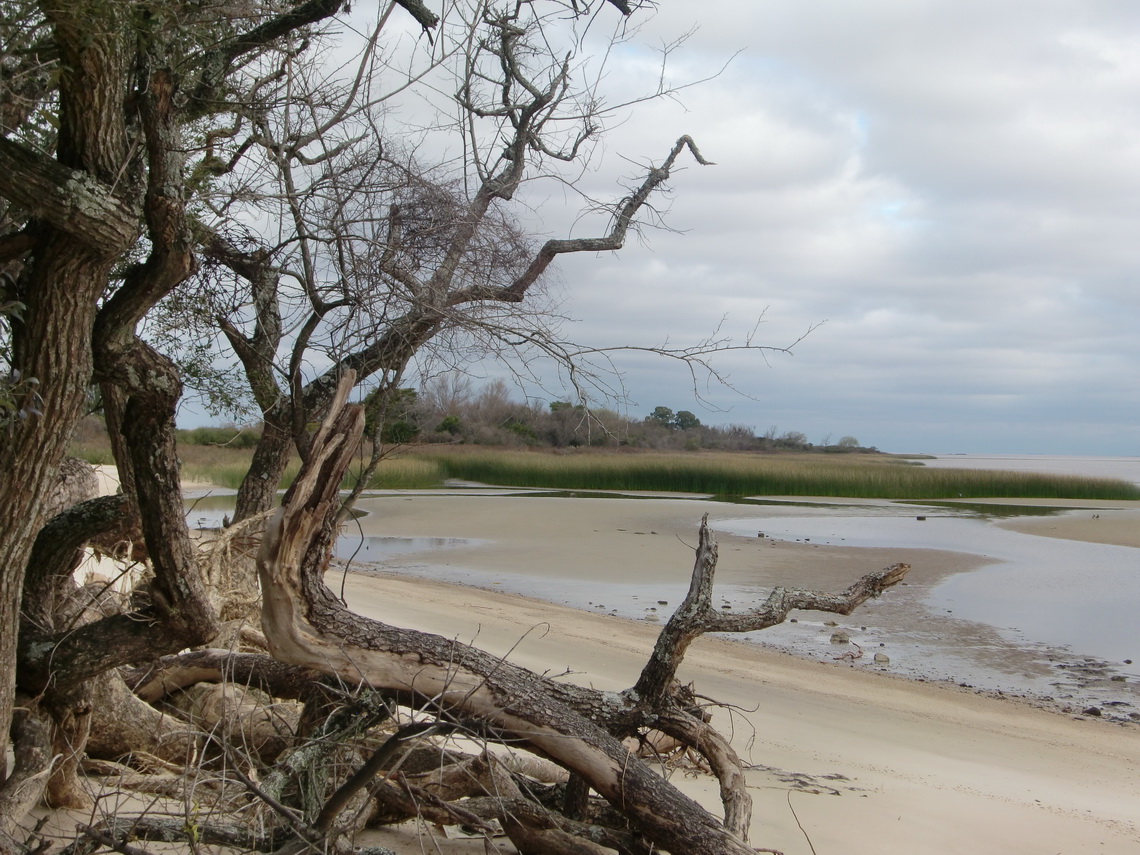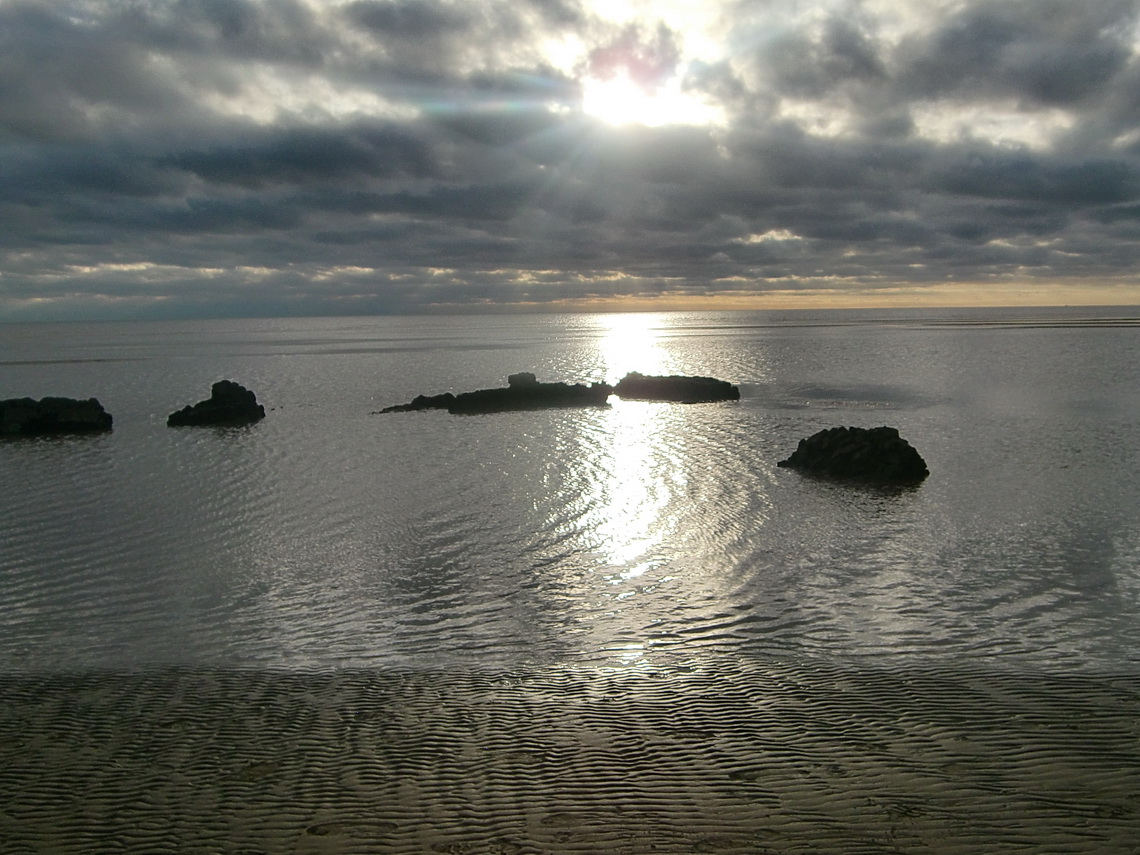 Colonia del Sacramento is one of the most popular touristic destination in Uruguay due to its quaint old town, founded by the Portugueses in 1680. It is located pretty on a tongue in the Rio de la Plata.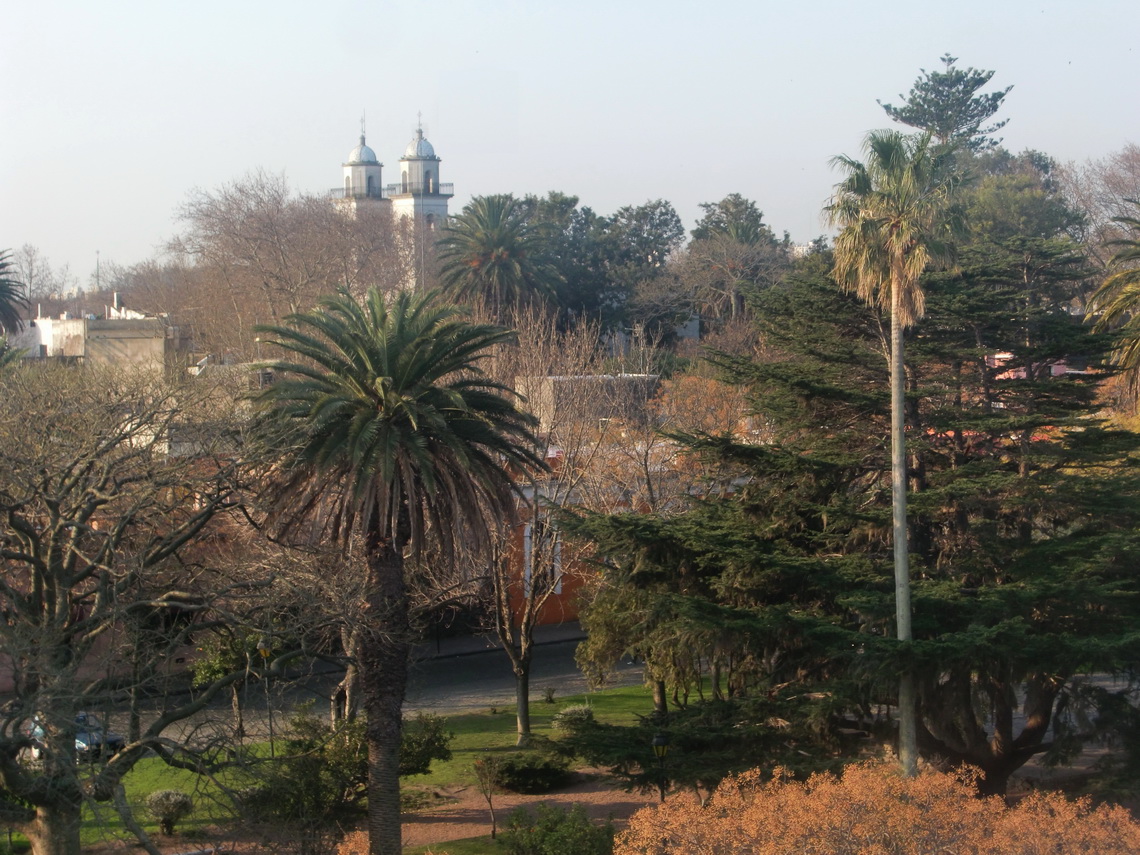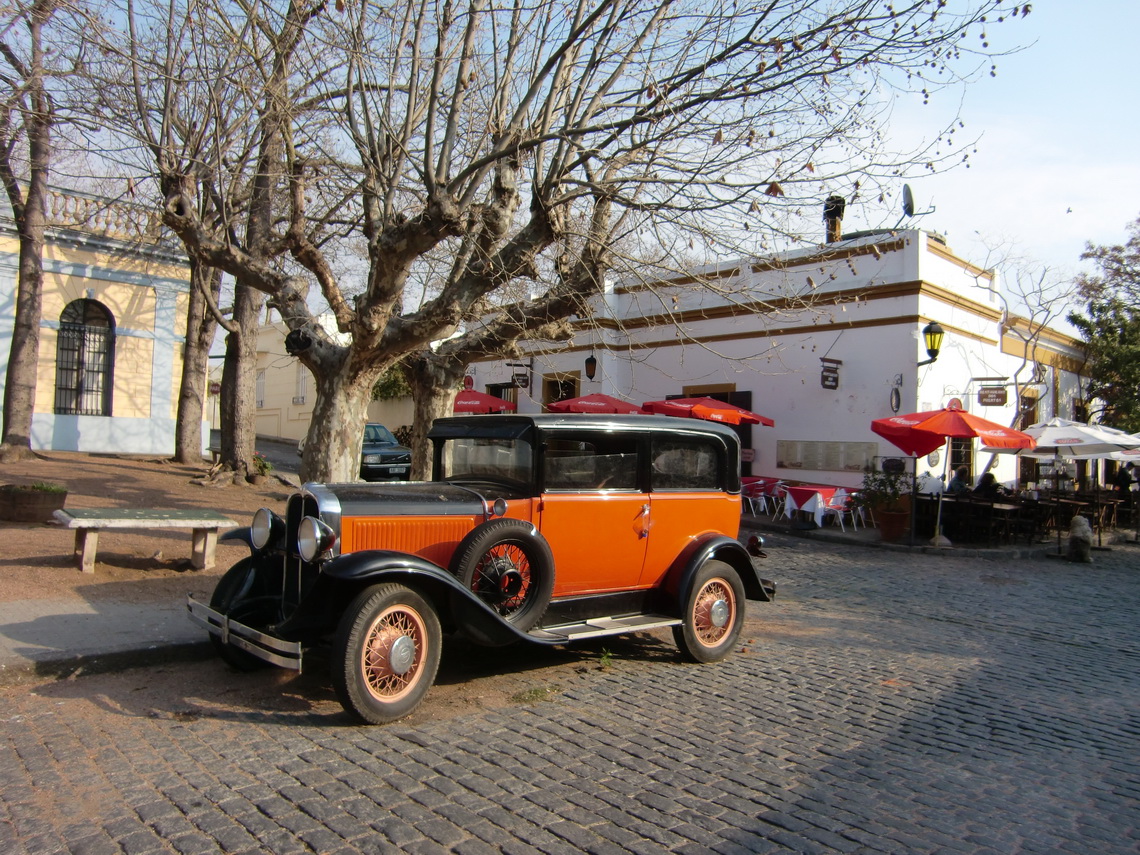 Uruguay is famous for its old cars in stunning conditions. In Europe you can make a lot of money with these cars if you pass the security inspection.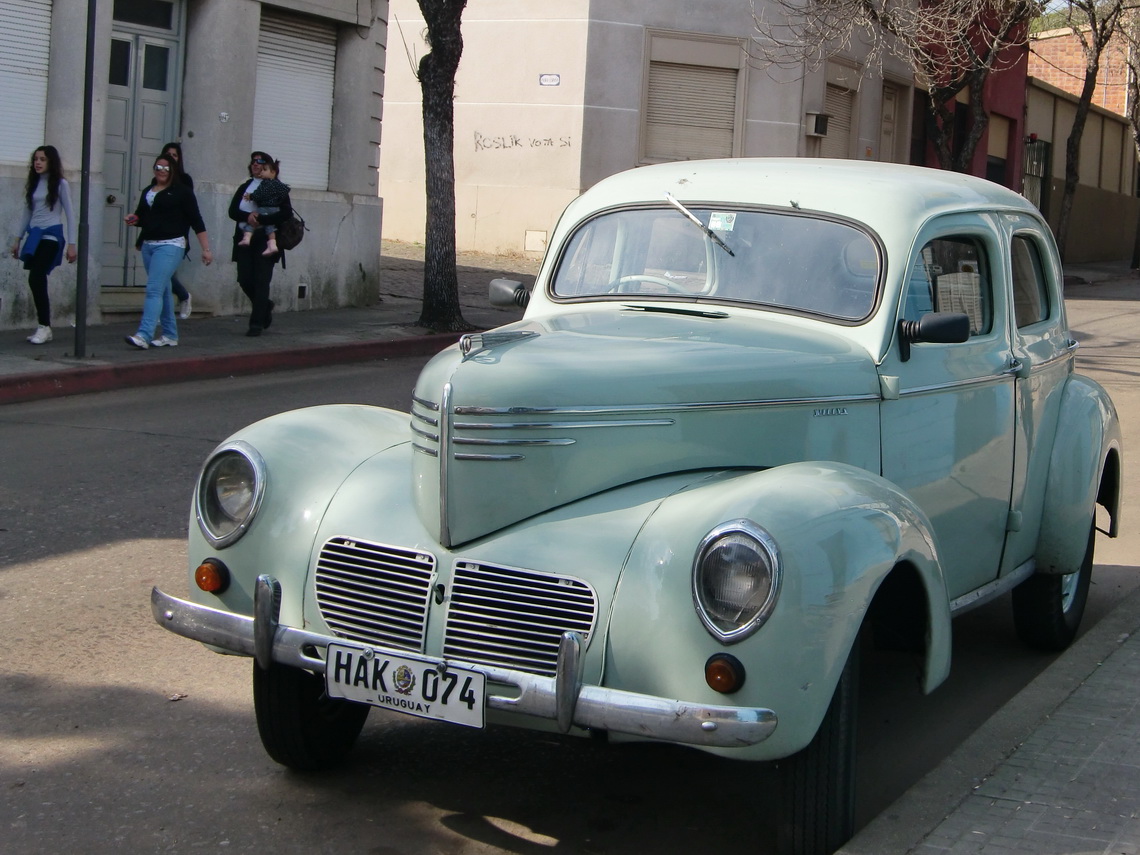 Some are used a little bit strangely.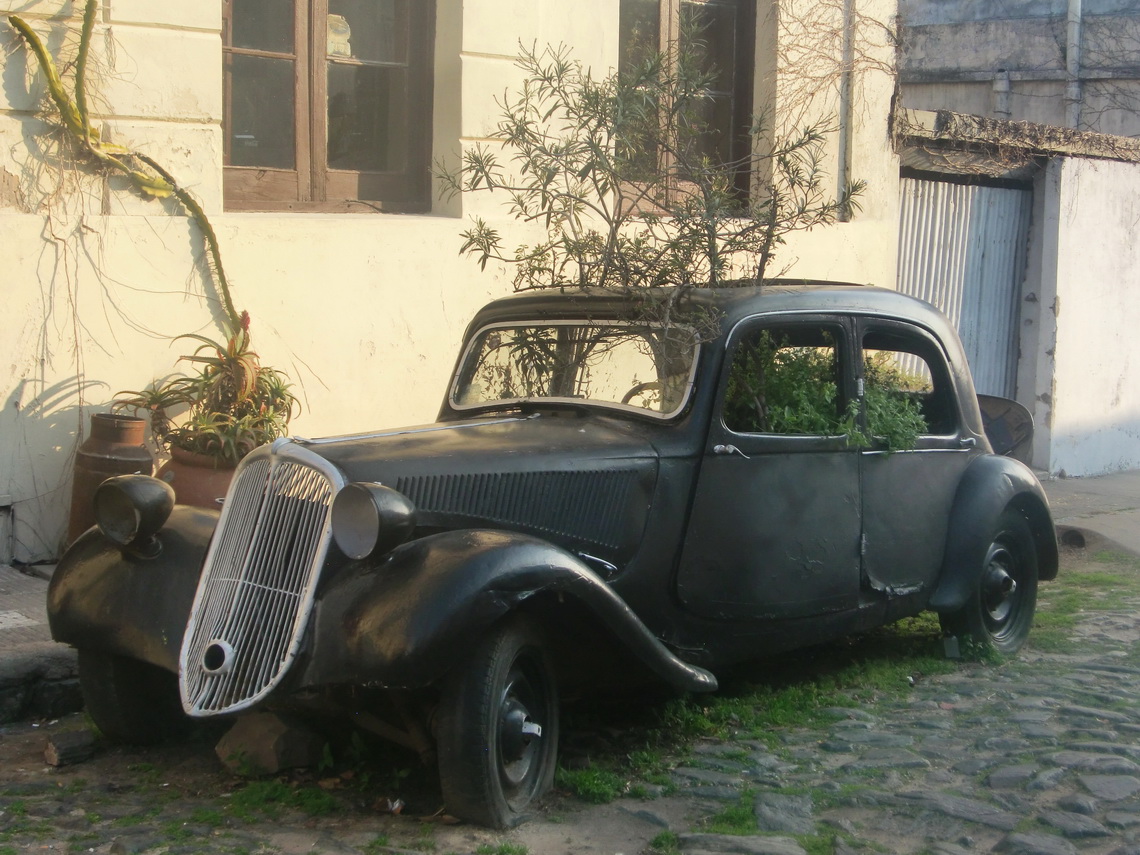 There is a good parking place in Colonia close to the sea port, secured 24 hours 7 days per week. It is well known by campers in South America; so we saw there several camping cars. We parked our car there and left Uruguay with the ferry to Buenos Aires on August 13th 2011 to visit our family and friends in Germany.
For more pictures, please click here               For a map of our itineraries, please click here  
To download the GPS coordinates file of Uruguay, click here