Southern Peru has Machu Picchu, Cusco and many other historical sites of the Incas but on the Pacific coast north of Lima are innumerable testimonies of ancient Peru, many still not detected or buried in the sand of the extreme dry Atacama desert which is a perfect conservation medium. The UNESCO world heritage site Caral is supposed to be one of oldest city on earth, founded 4500 to 5000 years ago. Other top highlights are the ruins of the pre Inca cultures Chavin, Moche, Sican and Chimu like Chan Chan the mightiest town of our world built with adobe, which we had visited in the year 1980.

Today there are huge cities like Trujillo or Chiclayo in the desert, where the sweet water from the glaciers of the Andes flows into the Pacific Ocean. Close are beautiful beaches, which are popular holiday destinations in the austral summer. The coast turns 90 degree on the most western point of the continent and the the impact of the cold Humboldt ocean current weakens. The landscape becomes more green and tropical the closer you come to Ecuador. The water temperature is pleasant and on the border are the only mangrove forests of Peru located. This region is very fruitful with many rice, bananas and sugarcane fields.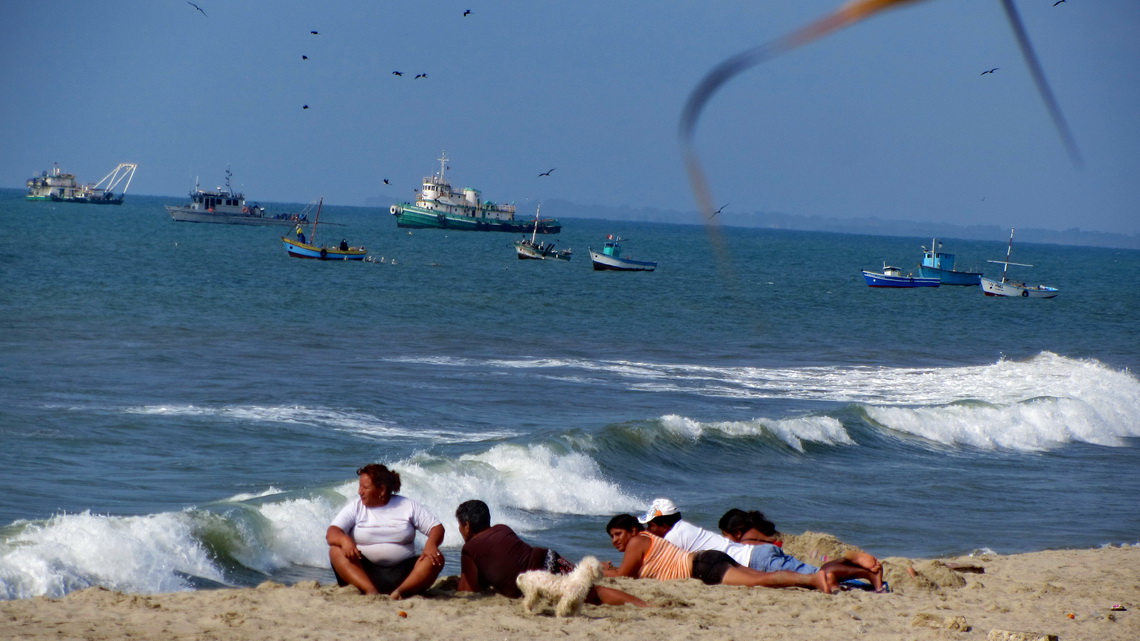 Approximately hundred kilometers Northwest of Lima is the incredible lush national park Reservas Nacional Lomas de Lachay, a true oasis in the dryest desert of our planet. The mist of the ocean is sticking so long on its crests that a rich fauna including raptors and flora with trees are able to exist. Lachay has a remote campground and superb hiking trails over and around its ridges. We were lucky because we spent a sunny day in Lachay, which is very rare.