Canada
Saturday, 22 September 2018 20:48
From Vancouver Island we drove quickly to Mount Robson Provincial Park. On the way we stayed one night on a nice parking lot Blue River on highway 5 (GPS coordinates: N52° 13.488' W119° 13.091') where we saw some cute animals.
In the morning we realized that some trees were burning close to the rest area. Fortunately the wind came from the opposite direction.

Friday, 07 September 2018 04:43
An outstanding must to do on Vancouver Island is Whale Watching, especially with kids. We choose the company Orca Spirit Adventure in Victoria because they had four seat available on a little boat for Rosemarie, Alfred, Jay and Kuba. Jutta, Marion and Hermann took a larger and more convenient ship.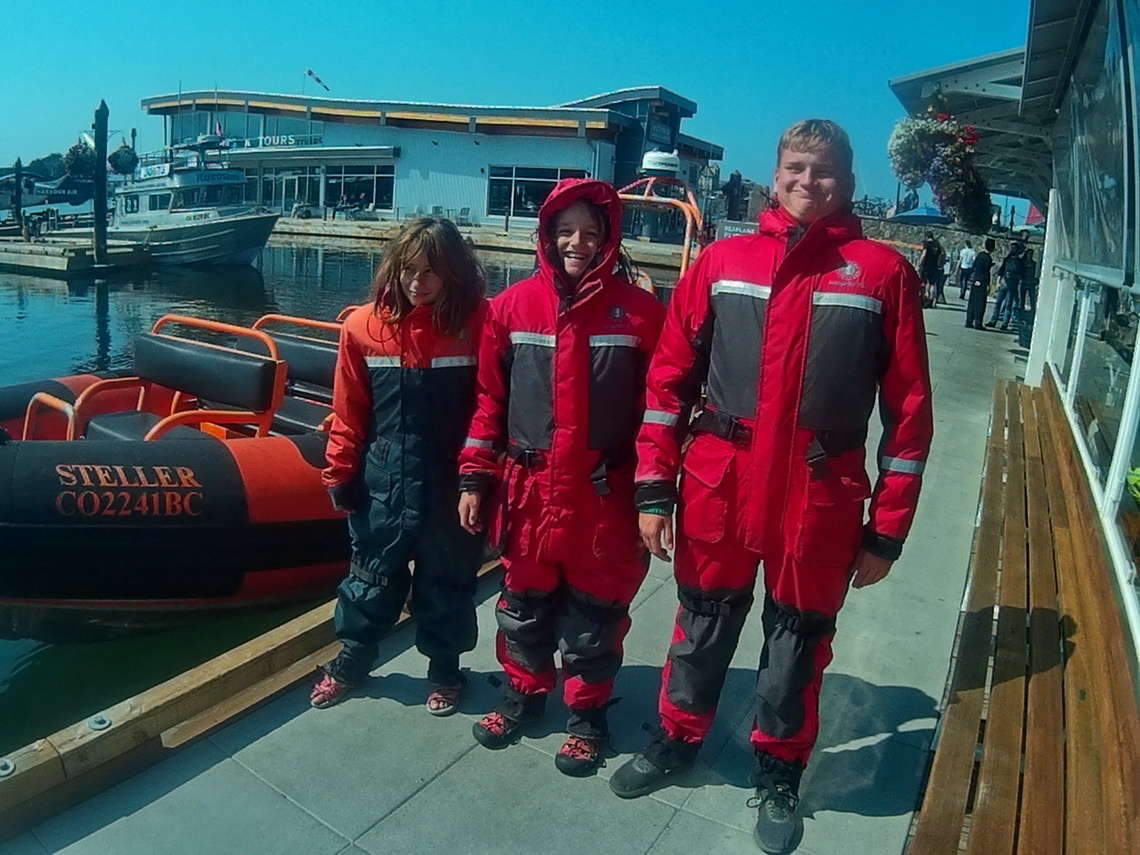 The cruise to the tiny rocks of Port Angeles in USA was quite bumpy. Fortunately we had our warm and cozy Astronaut like gear with a good padding. There was no customs on the border because we had no passports with us. There we met the larger ship with Jutta, Marion and Hermann.
Saturday, 18 August 2018 19:31
On July 24th 2018 we crossed the border to Canada via the International Peace Park World Heritage Site Waterton - Glacier. Firstly we drove to Waterton Village to check the actual conditions in the Waterton National Park. It turned out that all streets and most of the trails were closed due to a huge fire last September. Still we were lucky because there was an impressive Pow Wow festival of the Blackfoot Indians, an unforgettable experience for us.
There was dancing the whole afternoon including many kids supported by drumming. The costumes were very colorful and so beautiful.